2003 Lincoln Town Car Cartier
Matt Garrett - Dallas Texas
SOLD but Click Here for Current;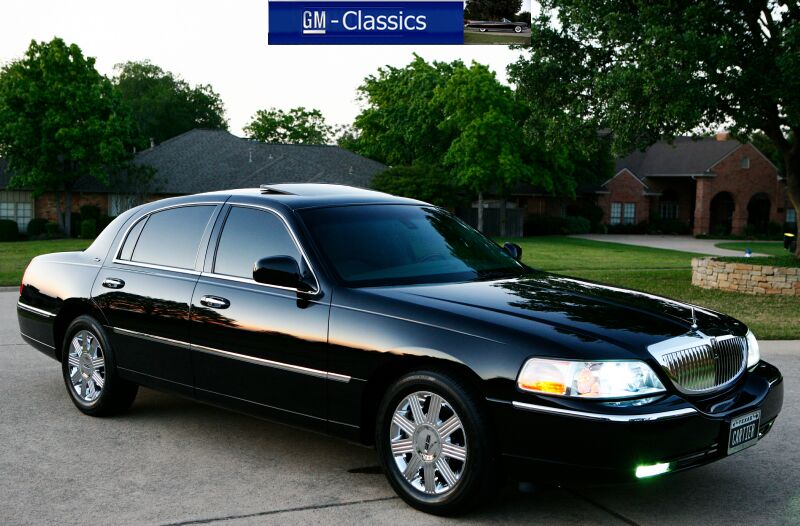 Click here for My Car Hobby Home Page
2003 Lincoln Town Car Cartier
2003 Lincoln Town Car Cartier. This is a very unusual car, it started life as a demo/show/display car. It probably is one of those cars that should have been put away and never driven, but it has 75K miles. However, this car has been in the hands of car people and it shows like it was put away. There are things on this car that you just don't see on other town cars. Look under the hood for one thing. Nothing different in the motor size or power department, but look at the detail level and touches. "Lincoln" valve covers, engine cover is different and many many things are finished out like no other Town Car I have seen. These were supposedly done to present the new "2003" town car to the market. It also has some things you see only on the "L" commercial cars too, like oil coolers and more. This car drives like a commercial L car, stout and tight. Not a loosy goose boaty car at all. It has 3:27 gears, dual exhausts, etc too.
The car is in immaculate condition as it sits. In fact it over the top. How it traveled the miles it has and looks like it does, I really don't know. But I guess that is the difference in a car being owned by a car person vs a typical driver. It is unusual to say the least to see a car like this. The paint is all original too, shows like a show car still today. Not sure if anything was done different on that when it was built but it sure has survived like no other. My 16K mile crown vic that has been garaged since new looks nothing of the sorts, nor does the 96 Cobra with under 1000 miles. They are nice, but typical ford.... This is a pride and joy car like no other Town Car I have encountered.
CLICK ANY PHOTO FOR AN EXTREME BLOW UP!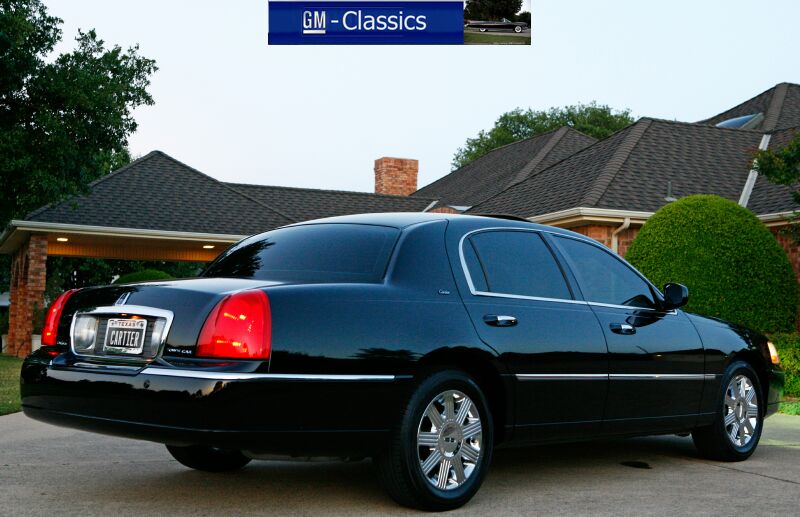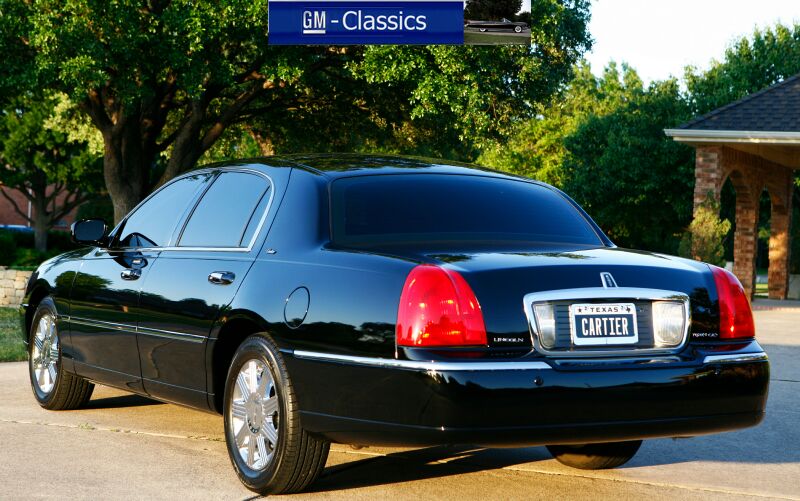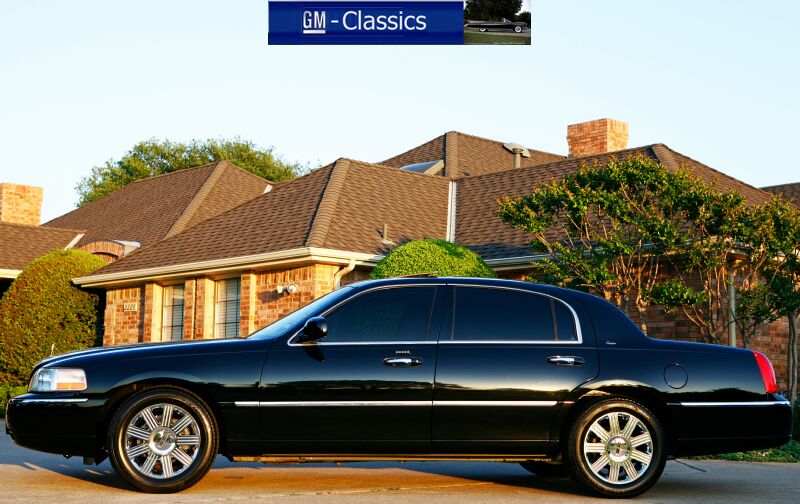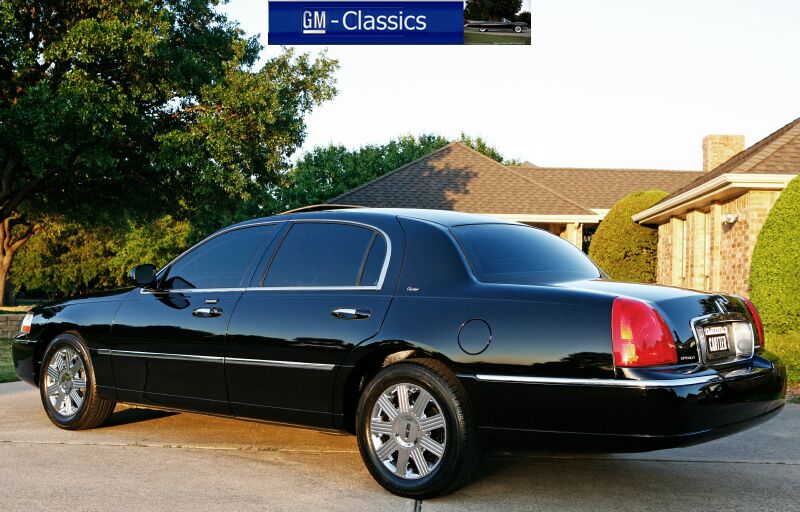 Below... An Engine bay only on a show car.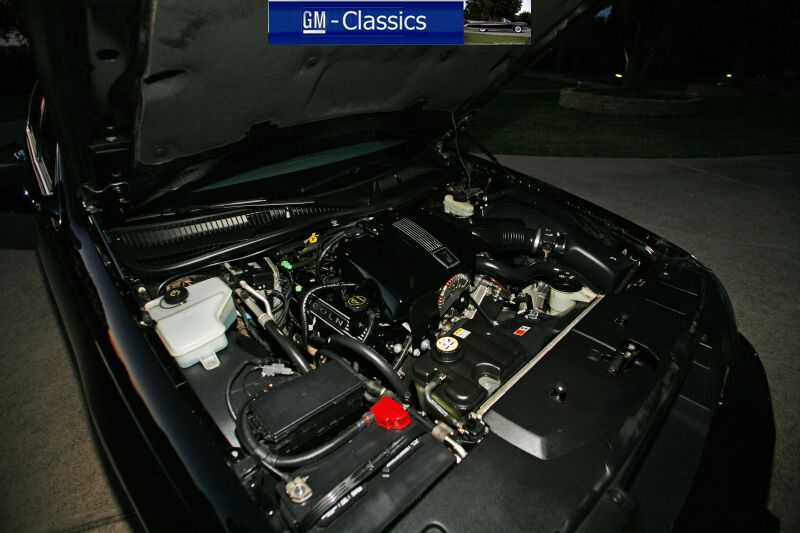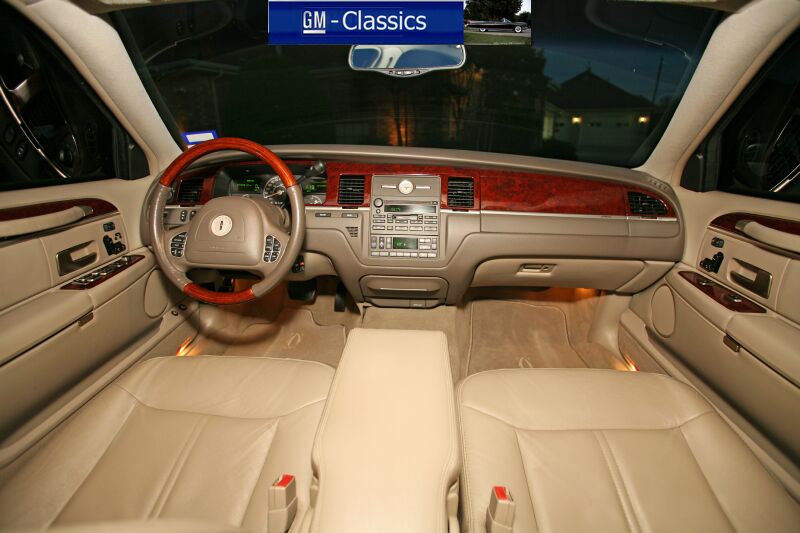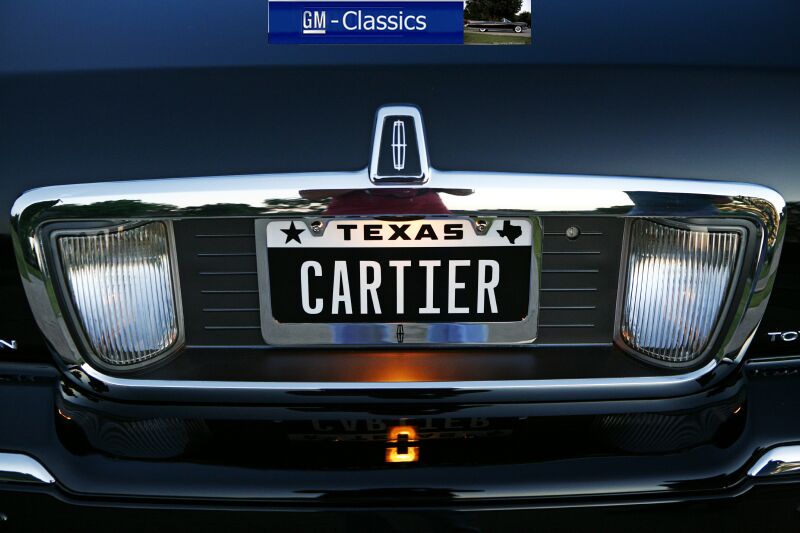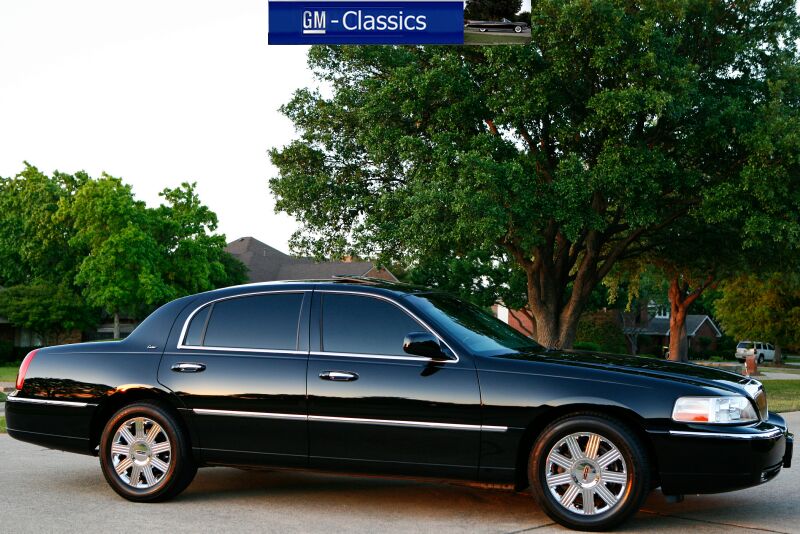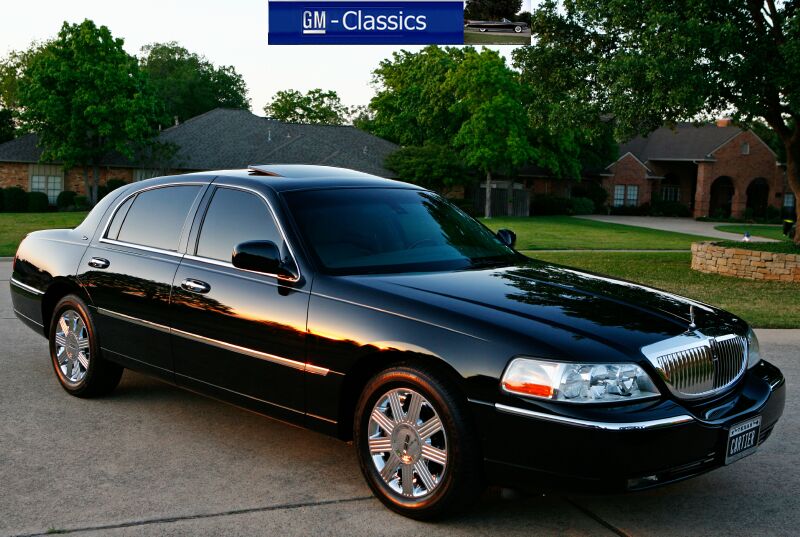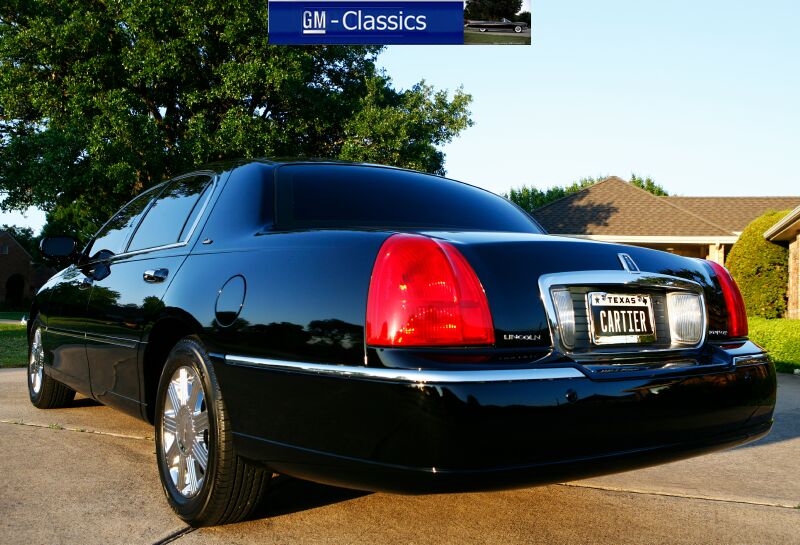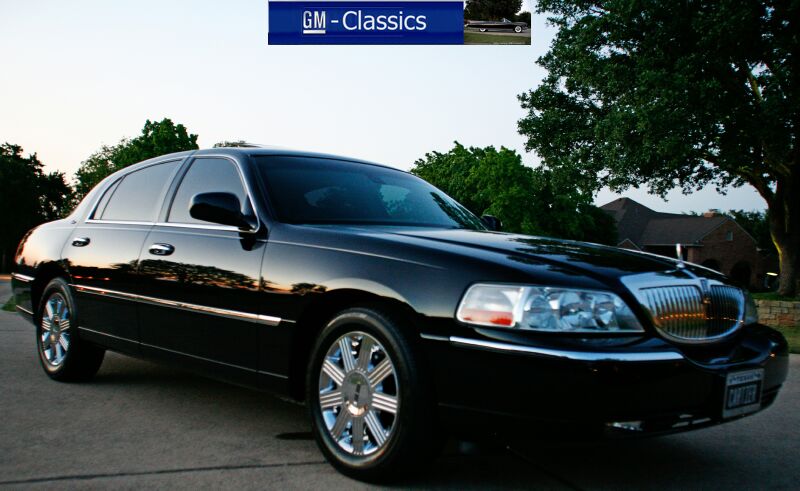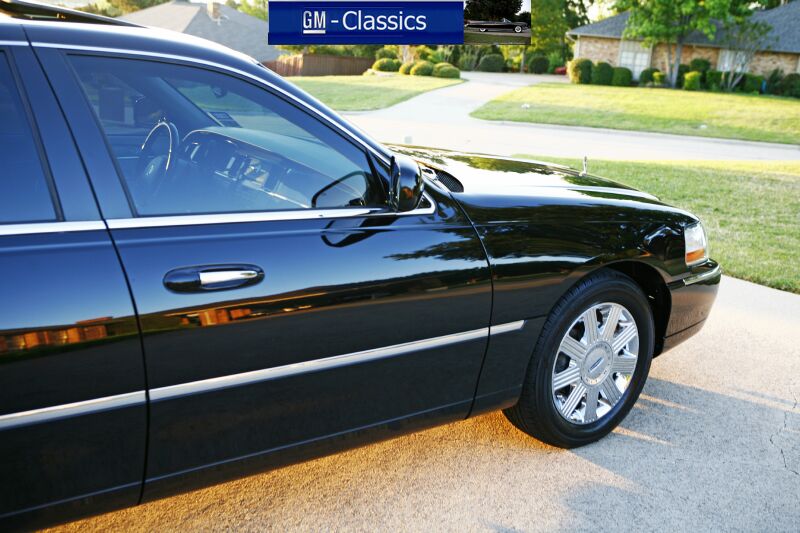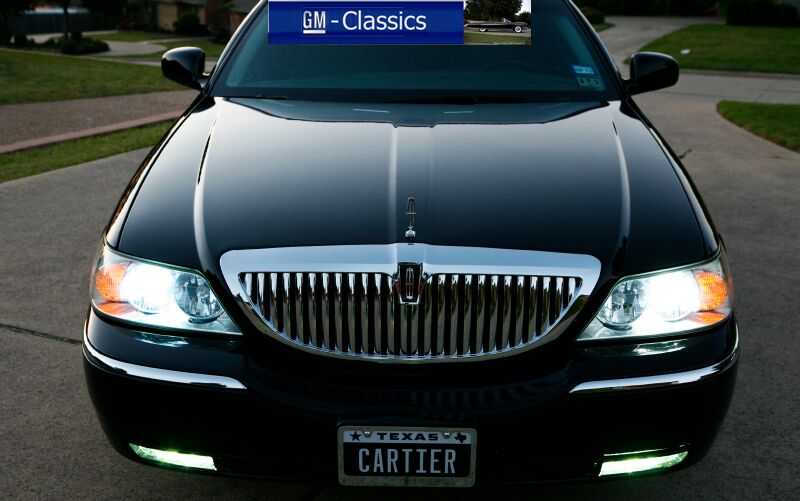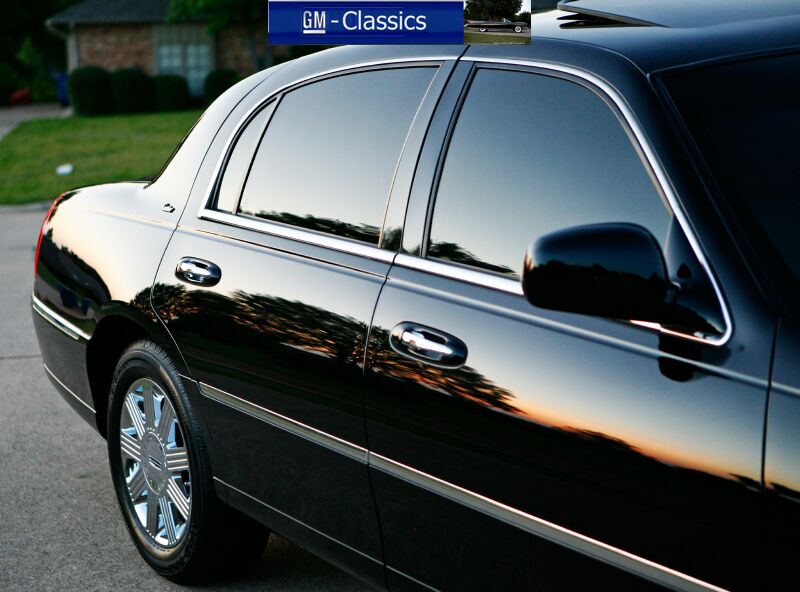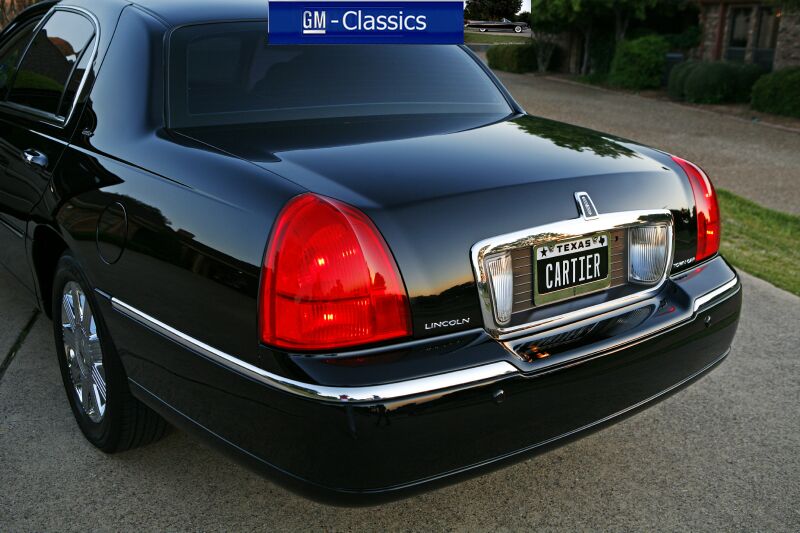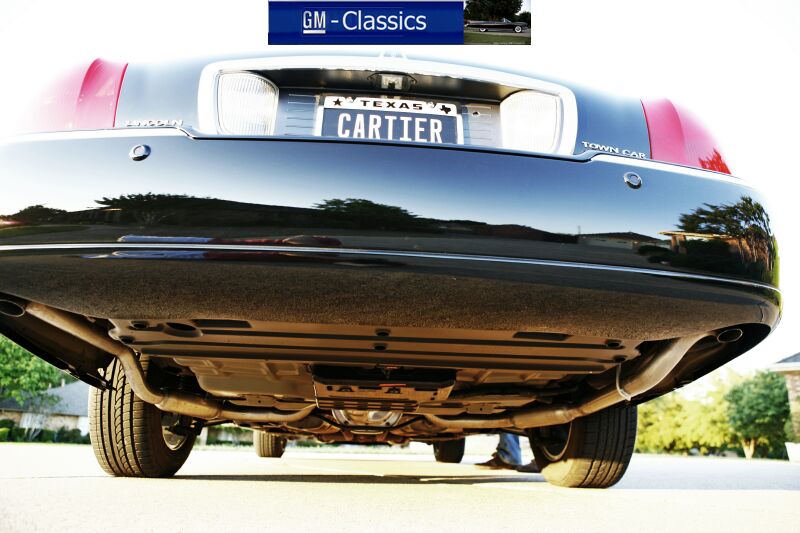 You just dont see this... ever....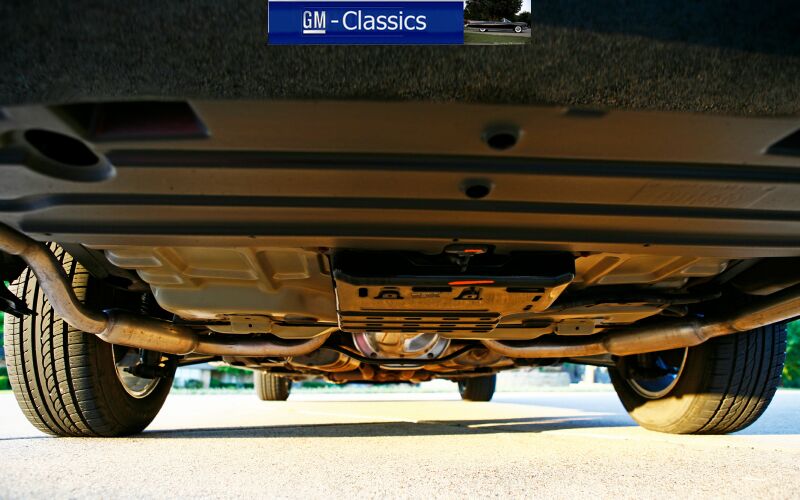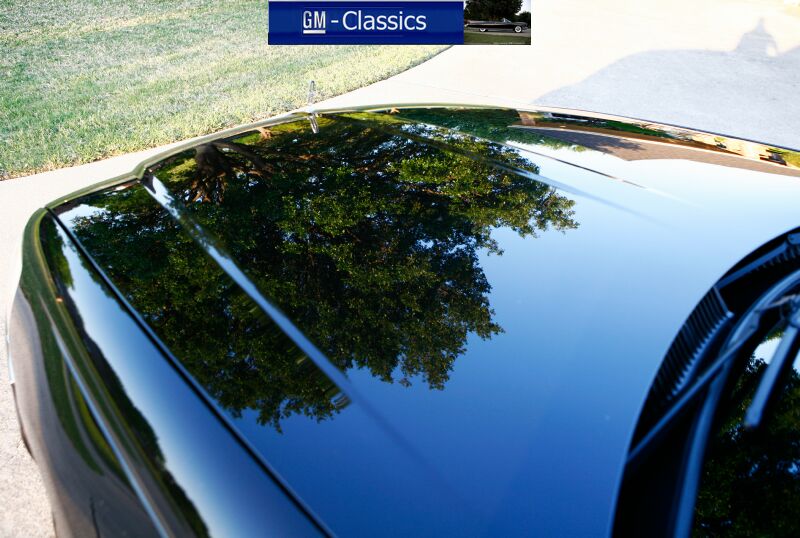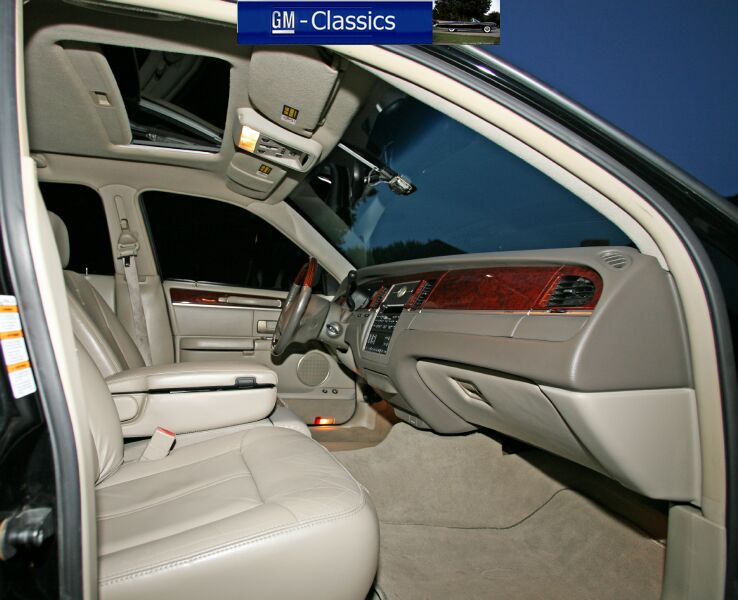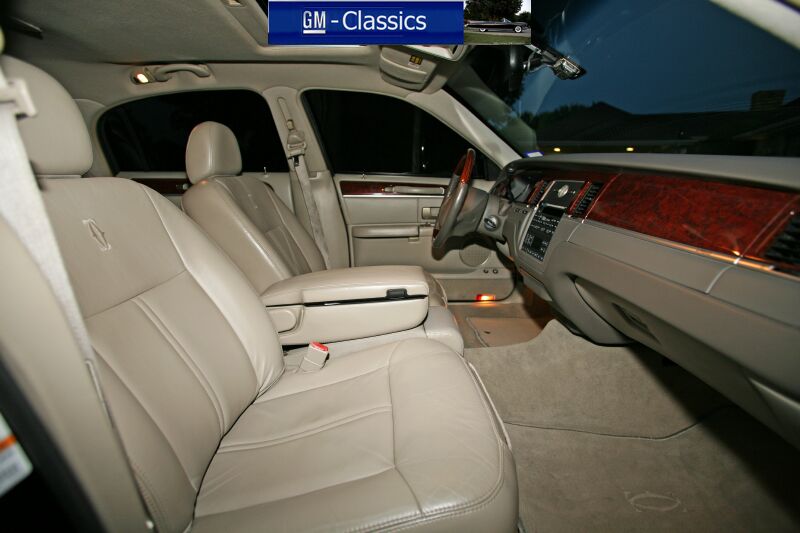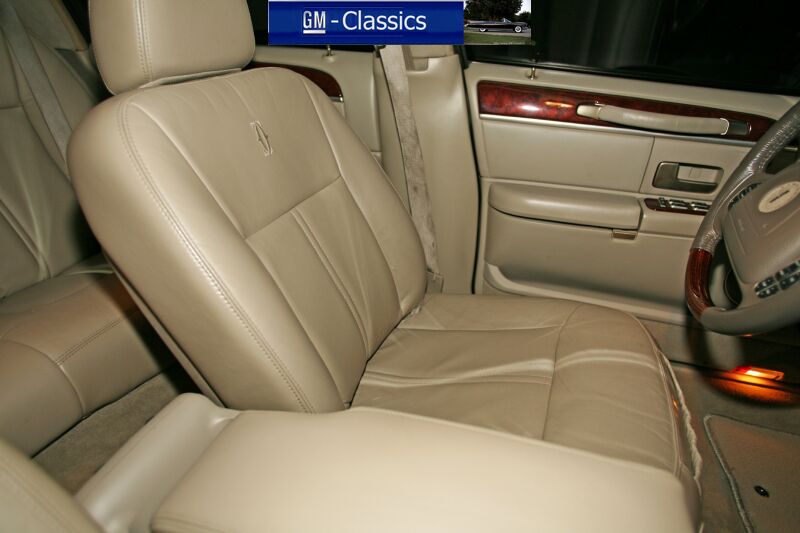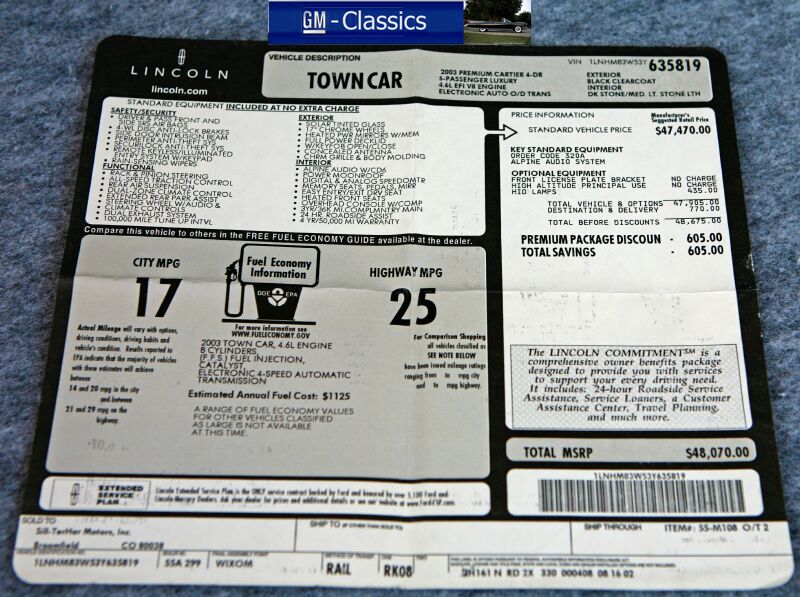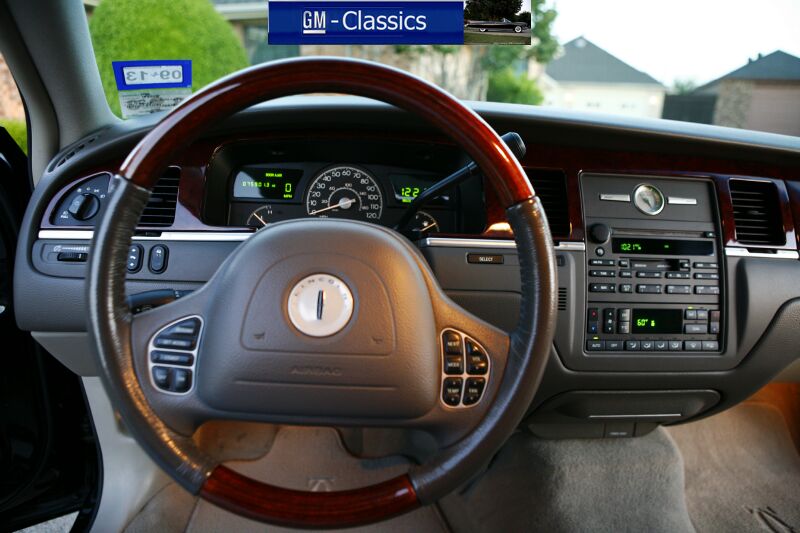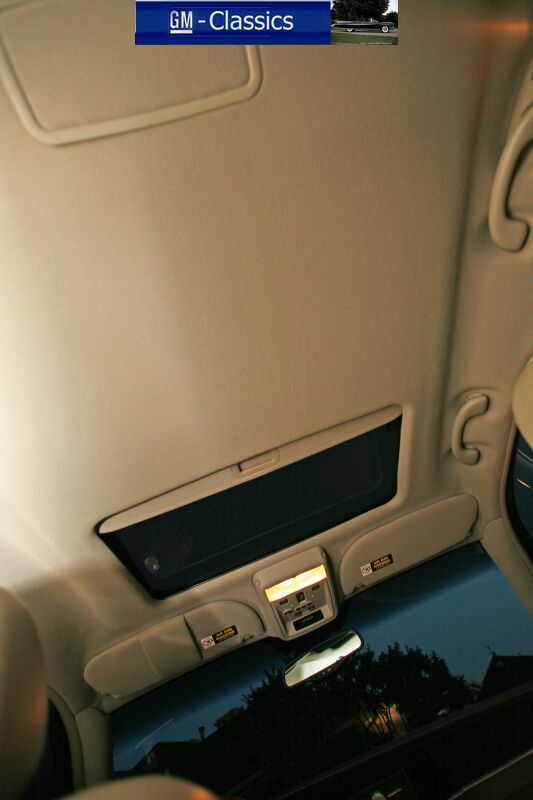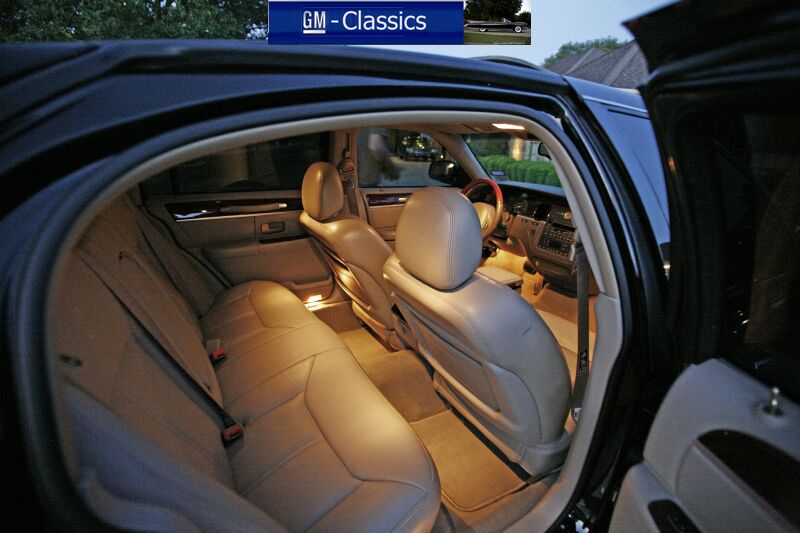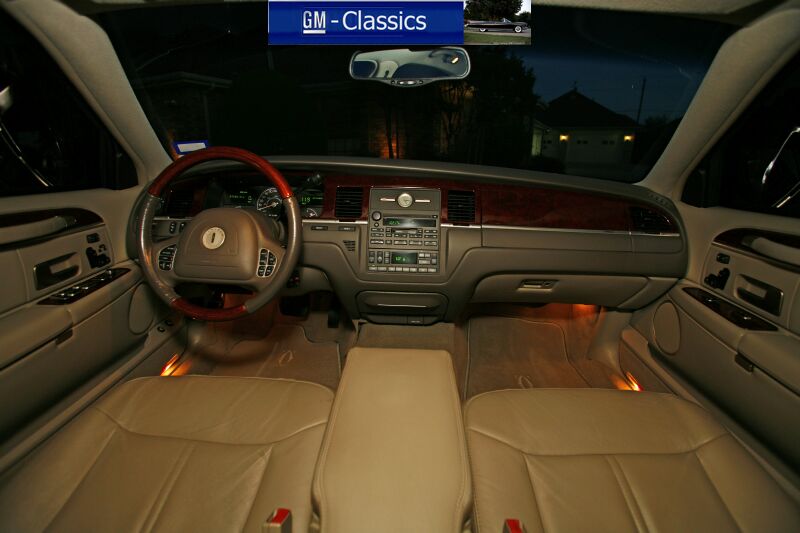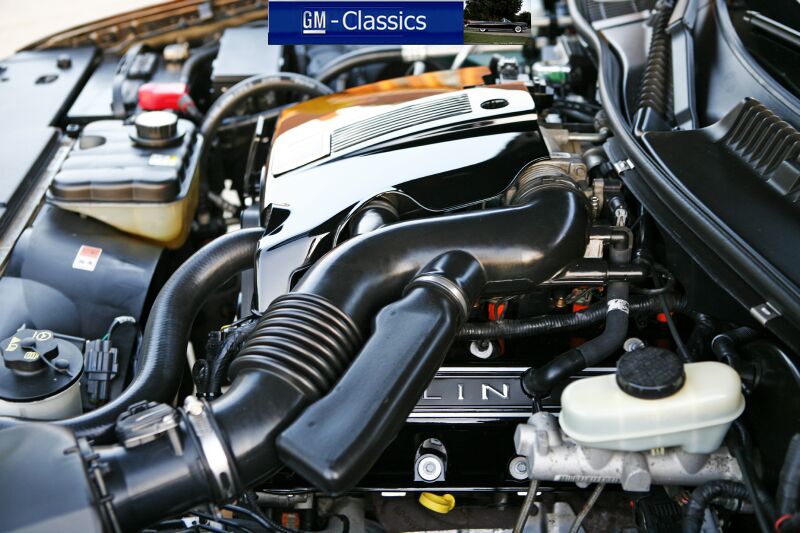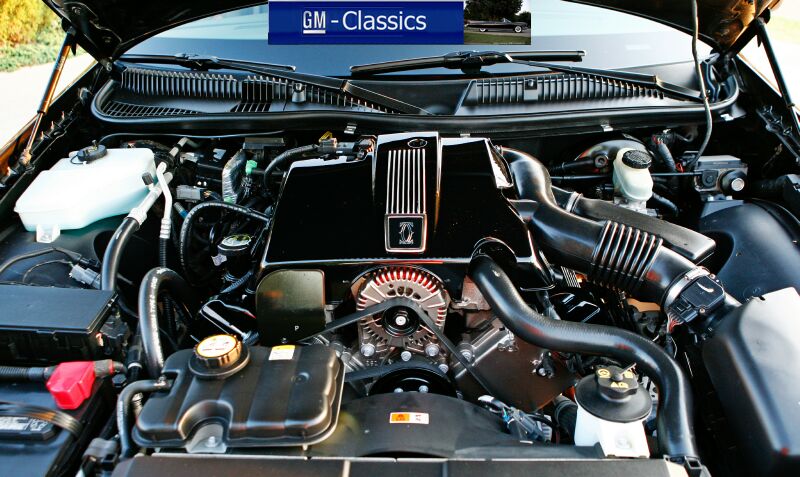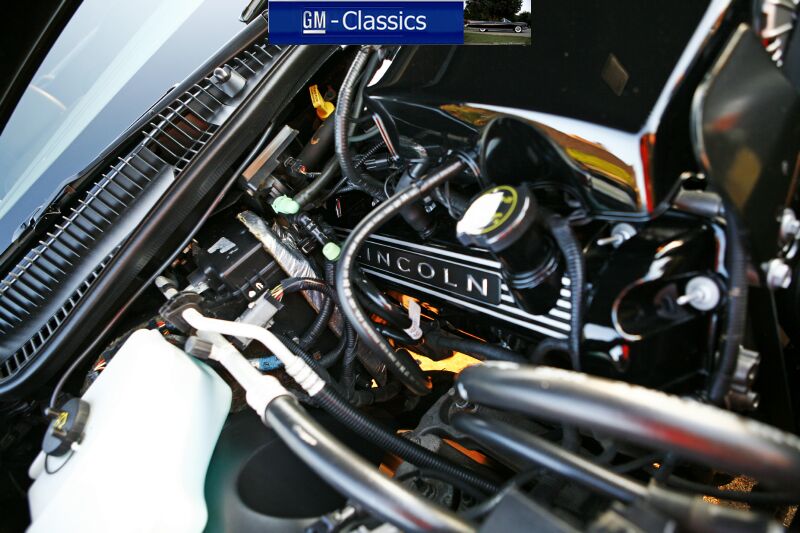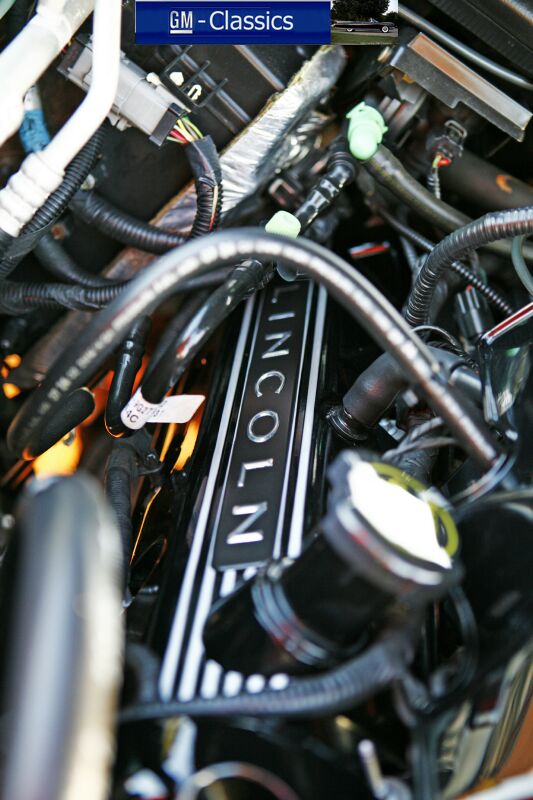 Wish I knew where these were made.... Impressive.... Supposed Ford built.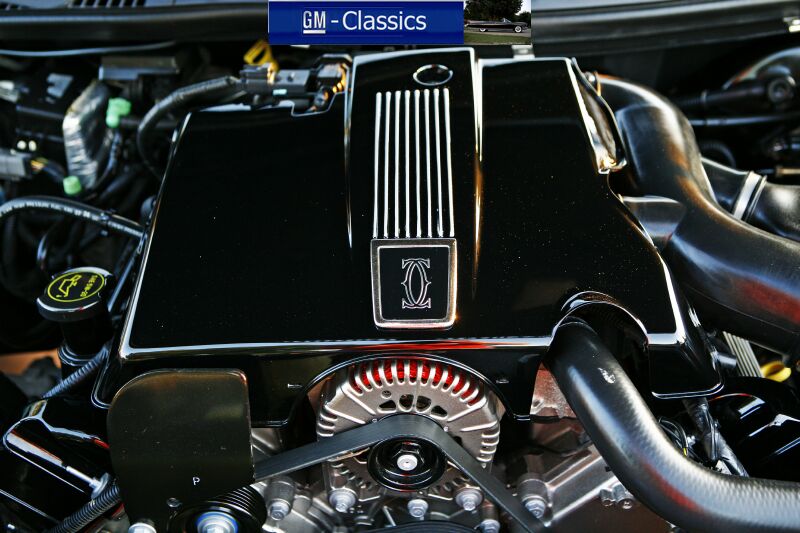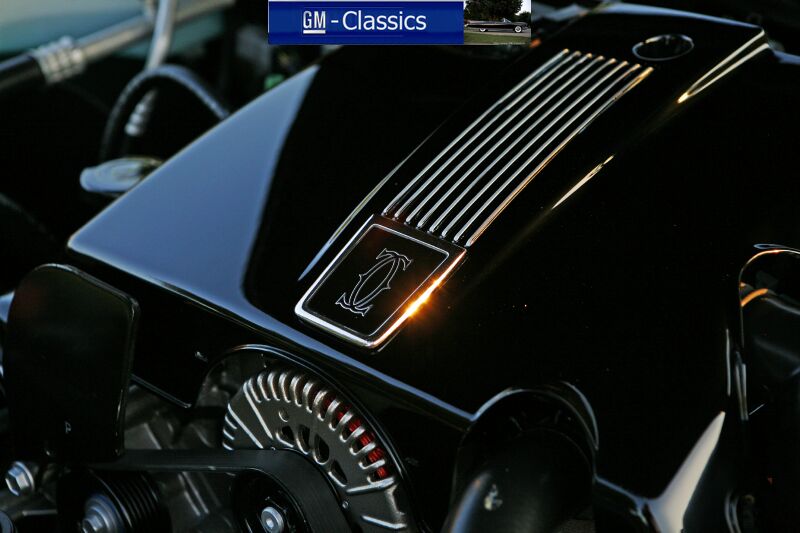 Below... Note the Engine Oil Cooler.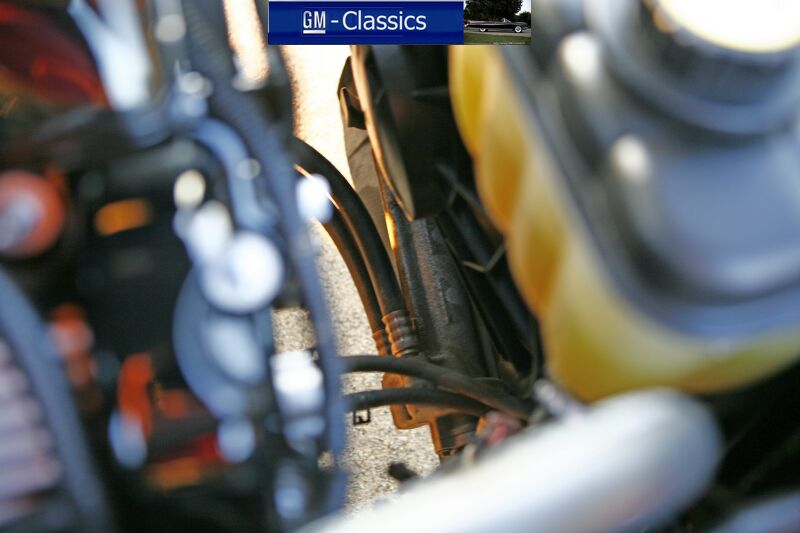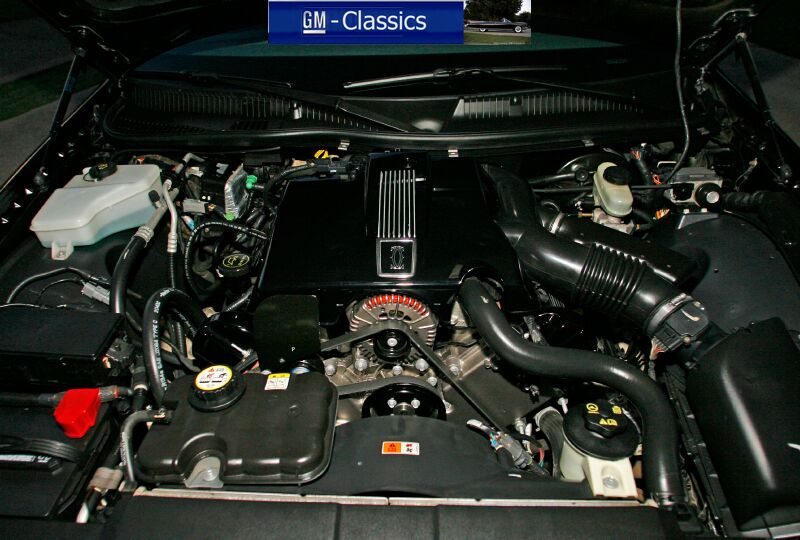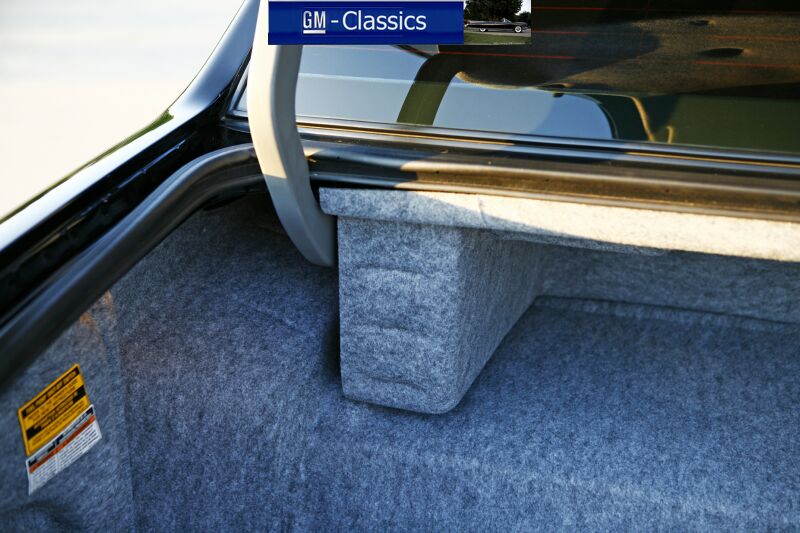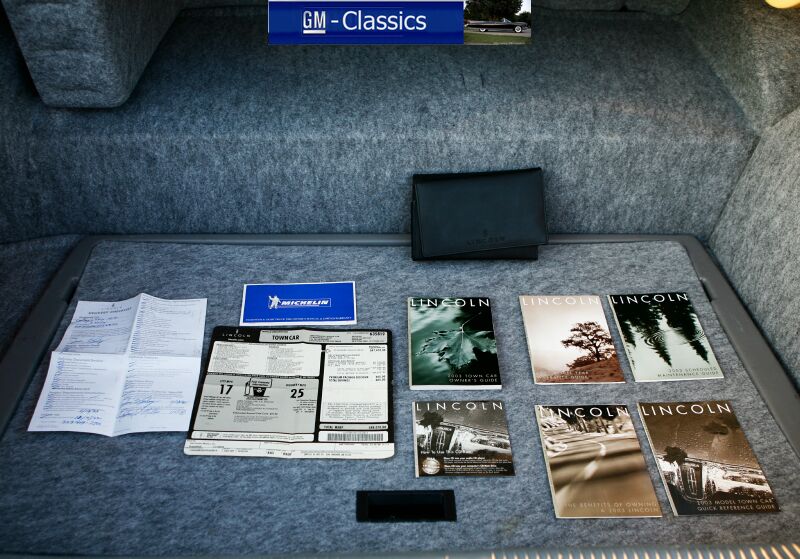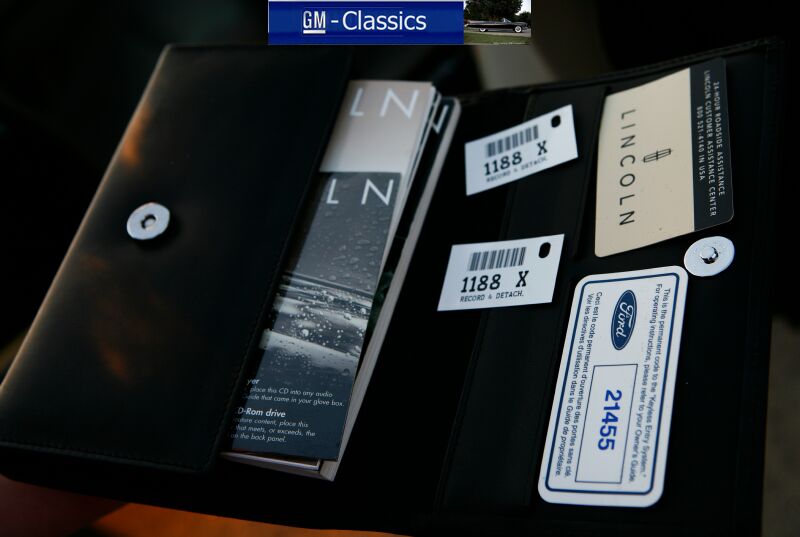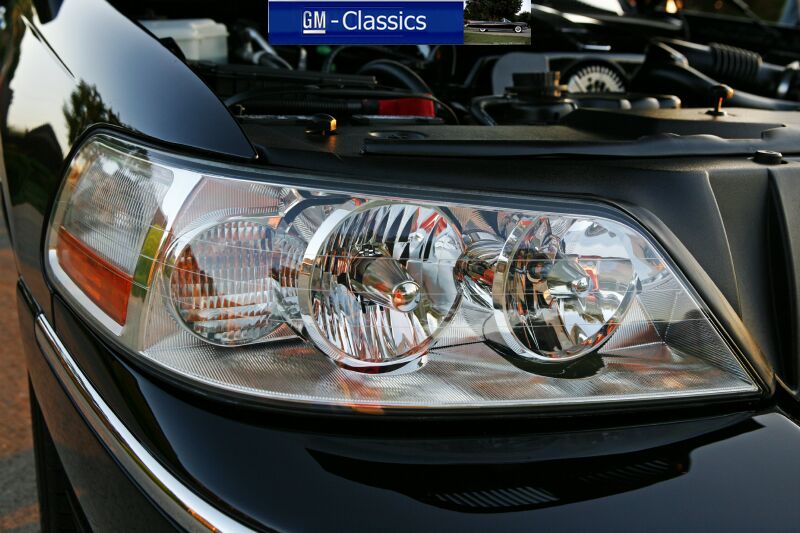 HID Head Lamps.... Factory..... and HID driving lamps...... Factory????? Not sure but all Ford parts!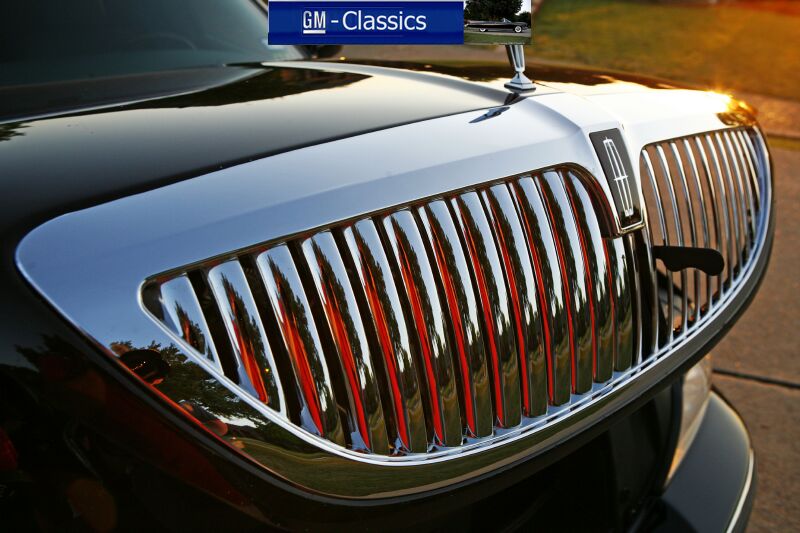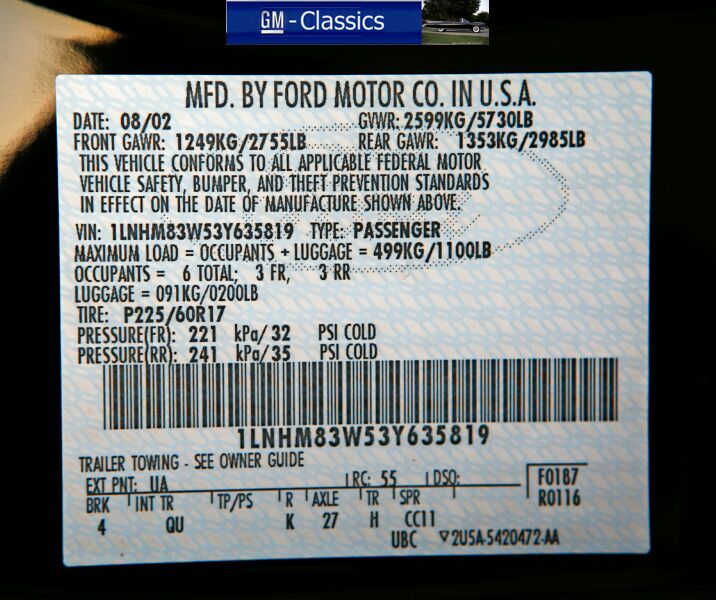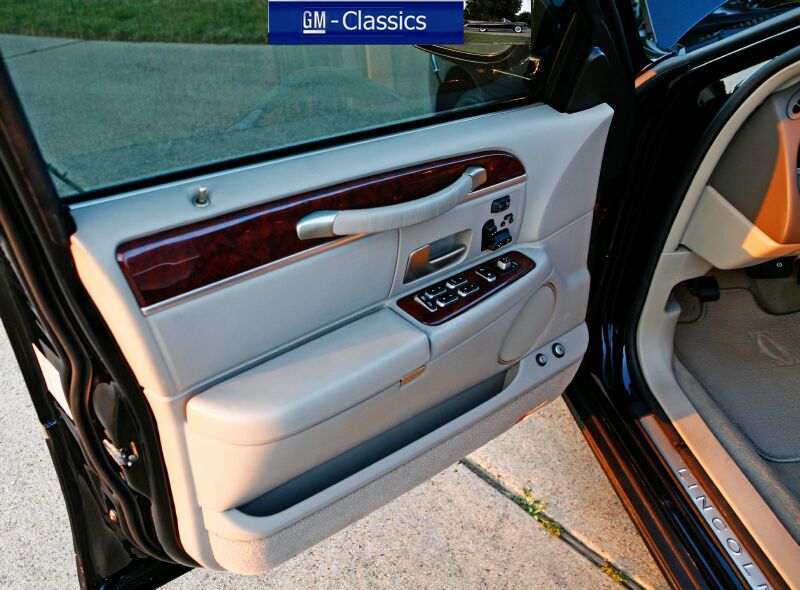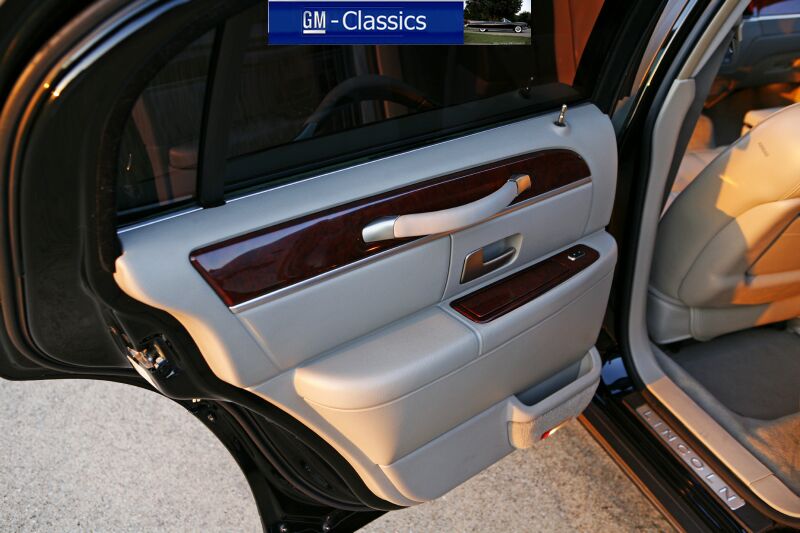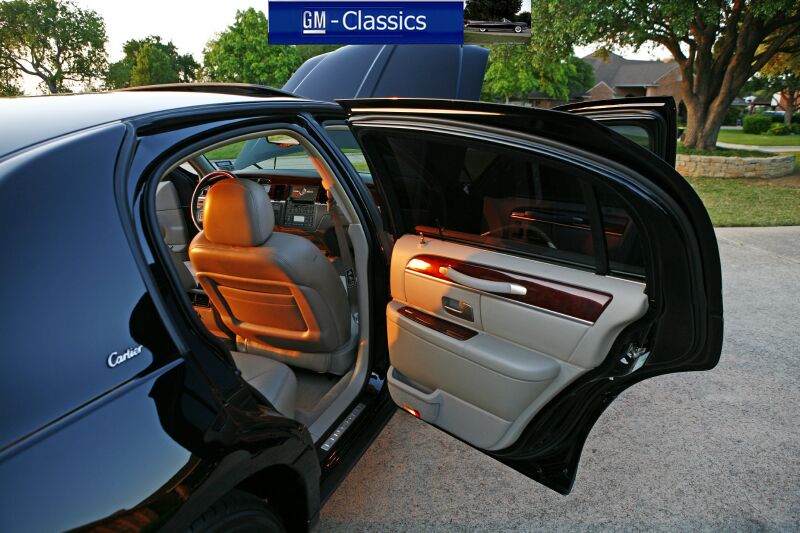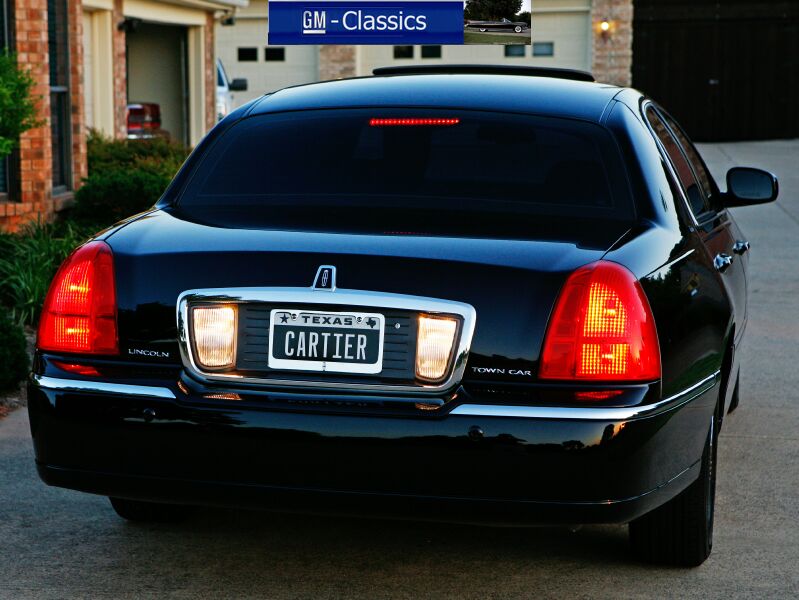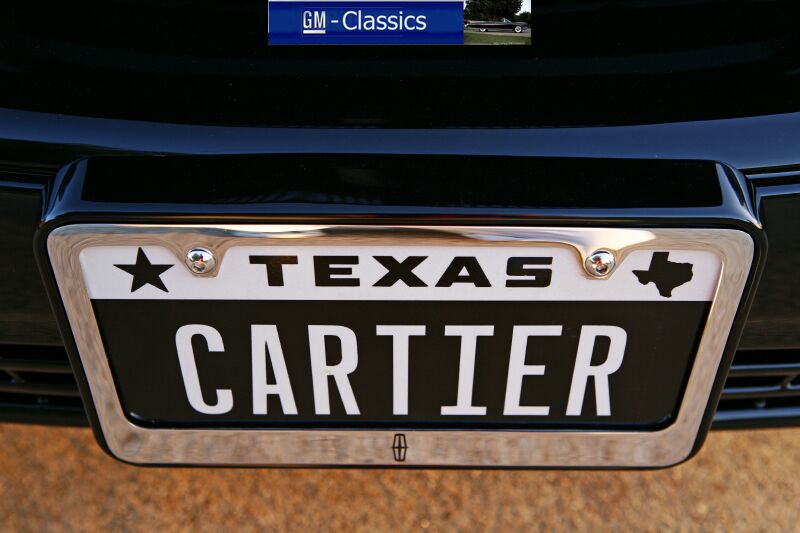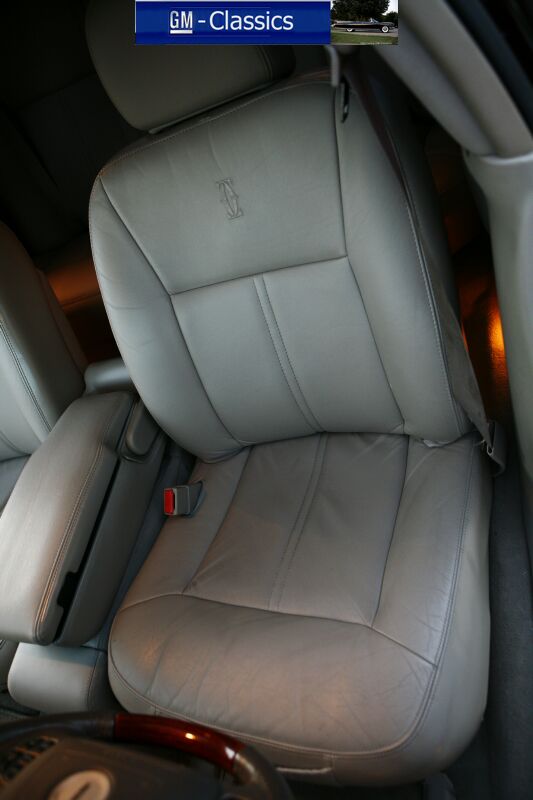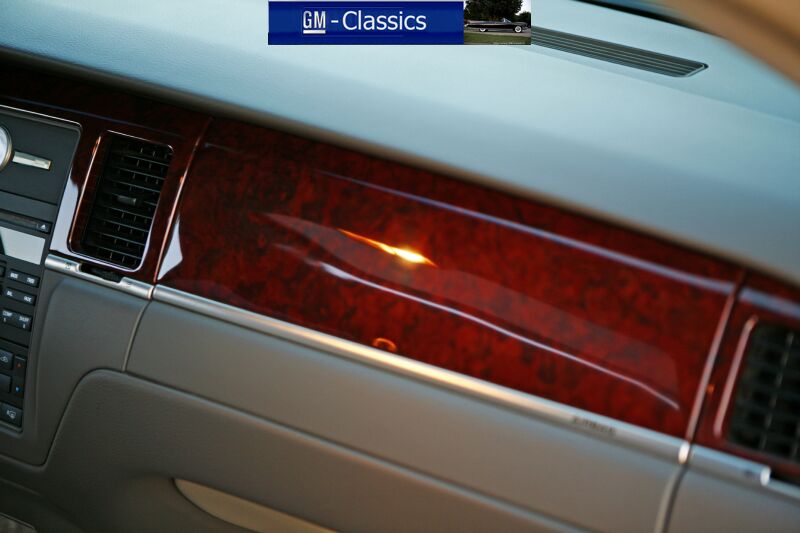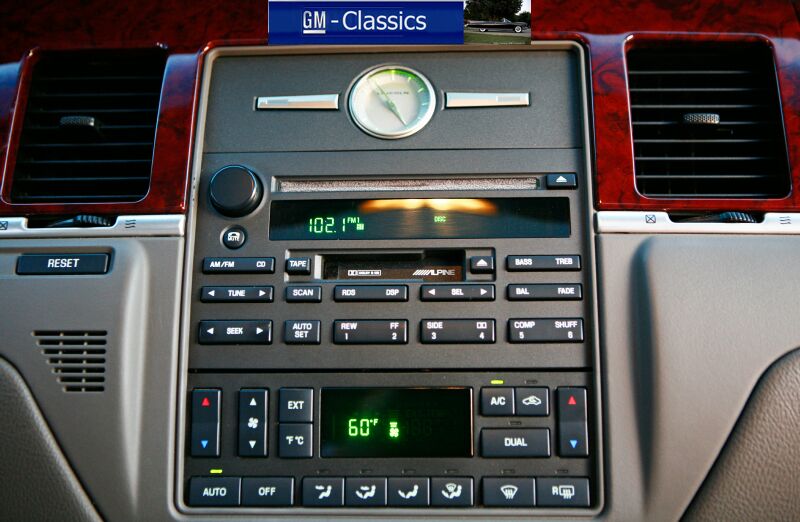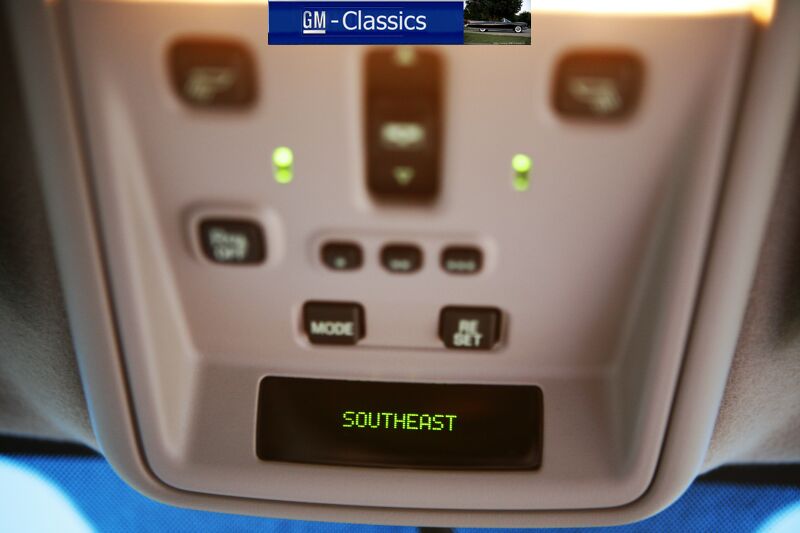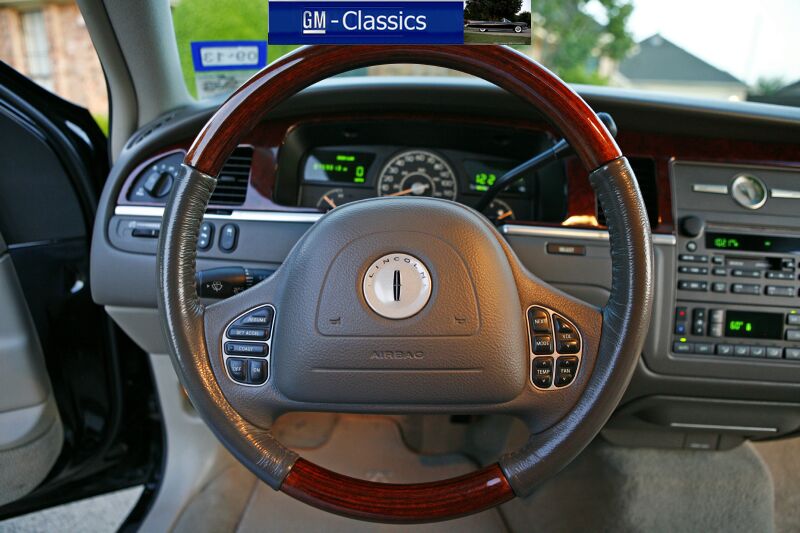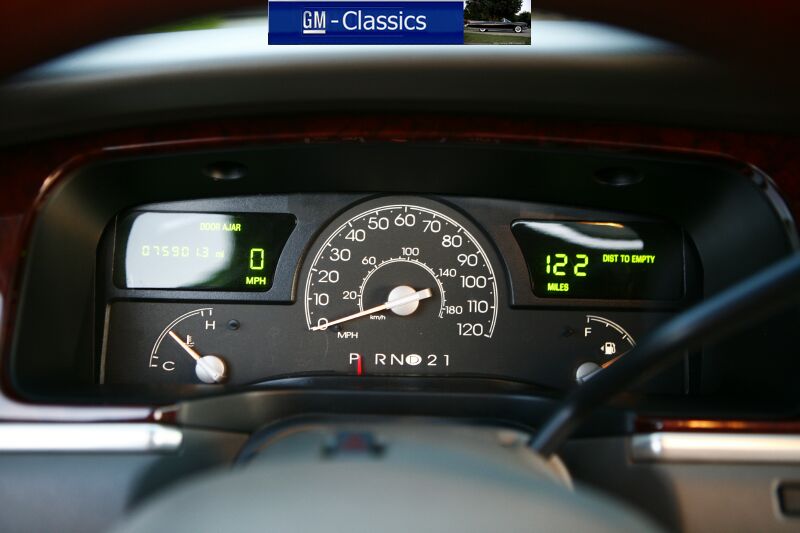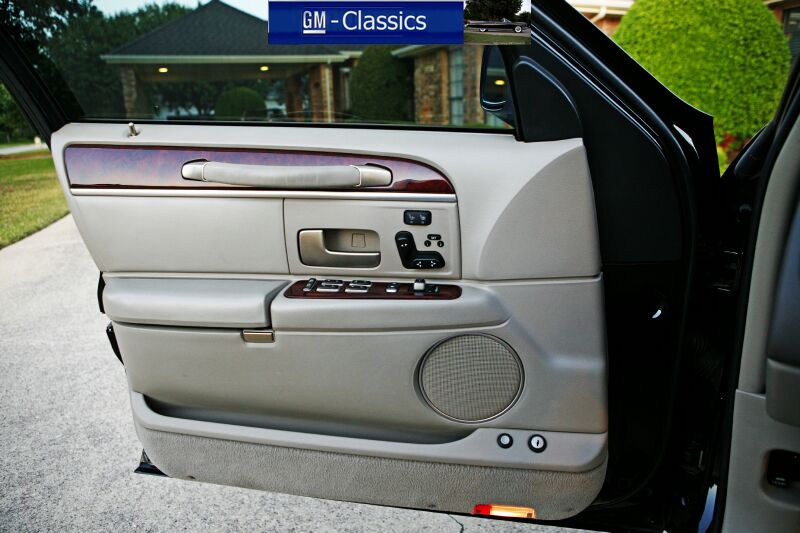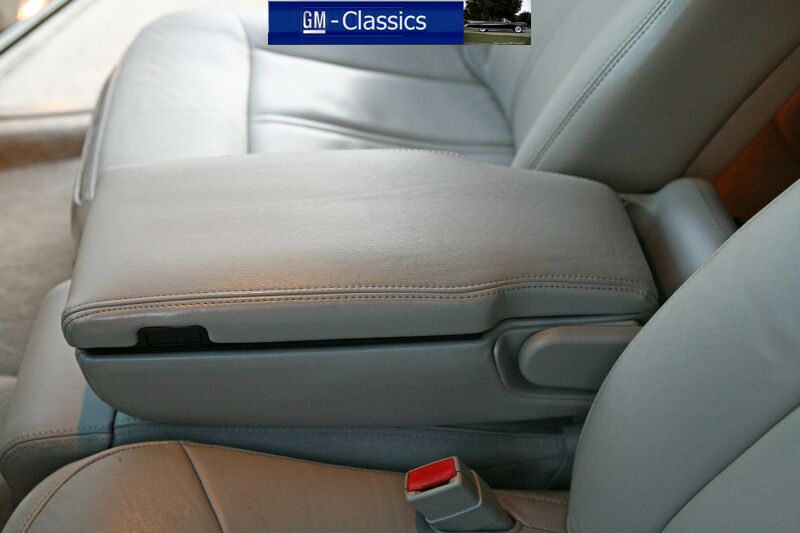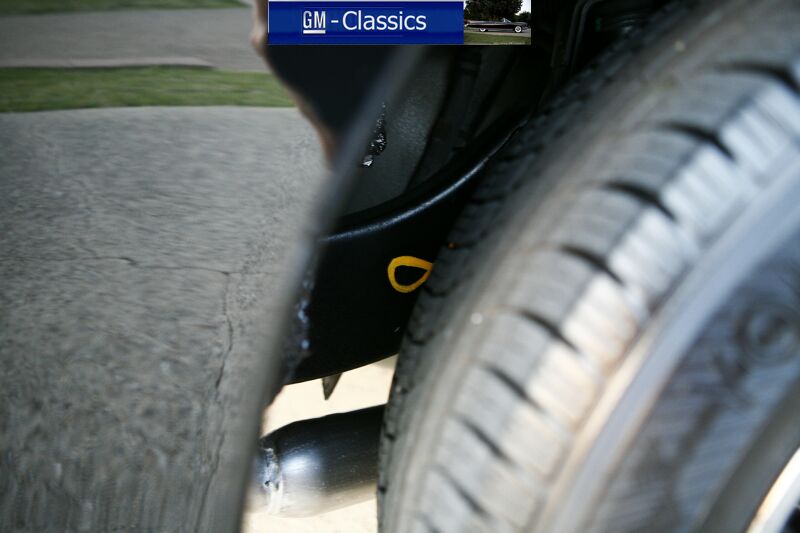 Notice all the frame marks, etc...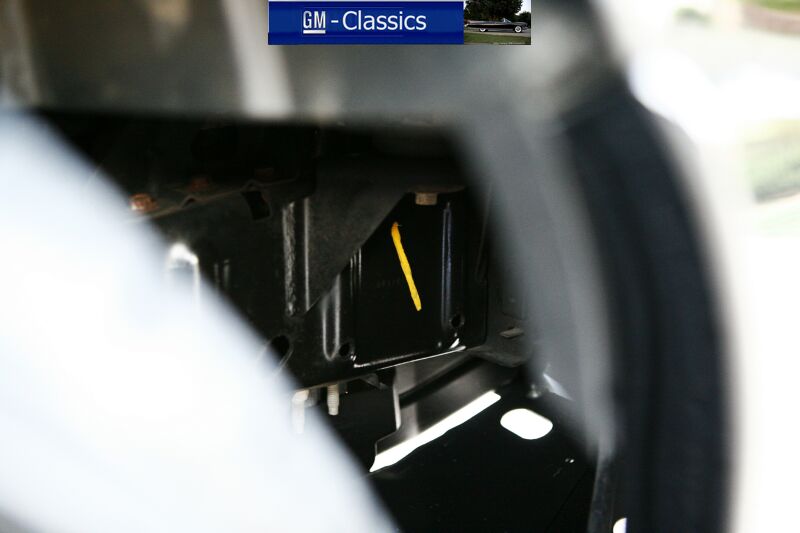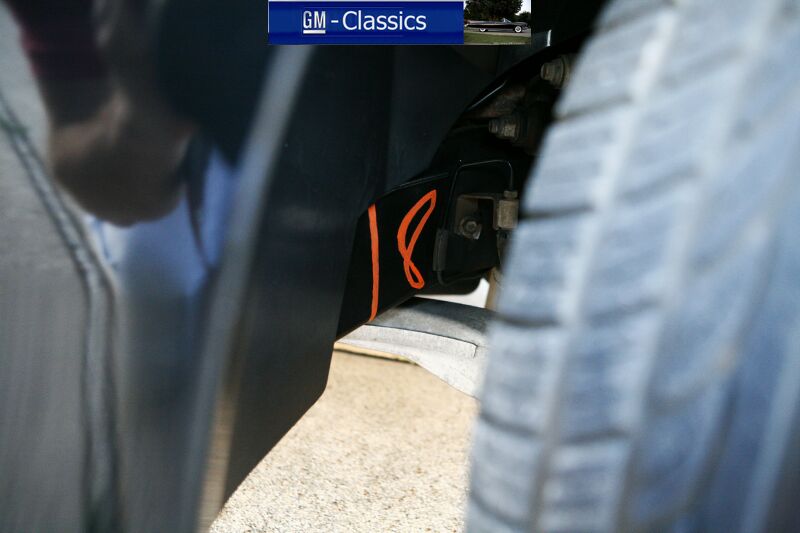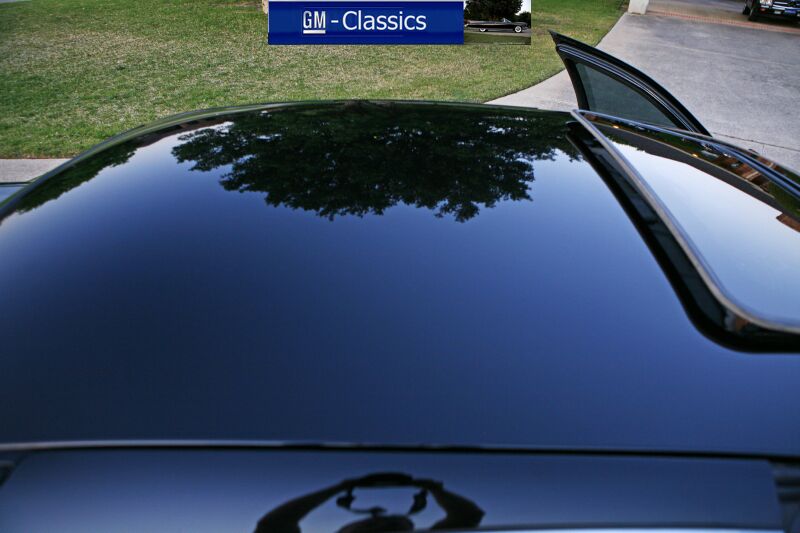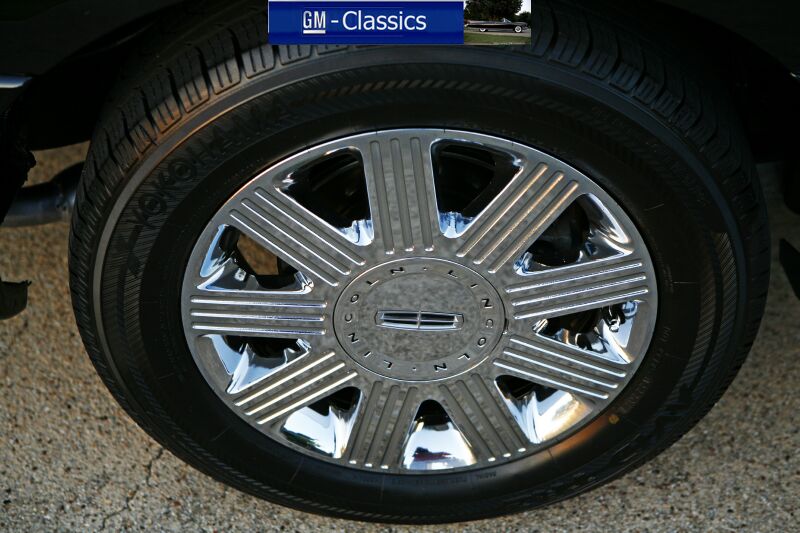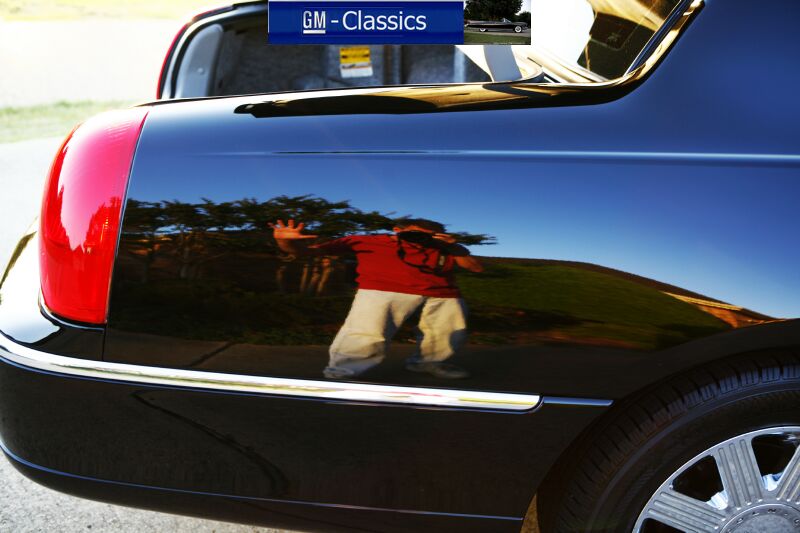 Click here for My Car Hobby Home Page
You can email me at Cadillacman@mcsmk8.com