2004 Magnum 20ft Car Trailer
7K Lb Capacity, 4 Axle Brakes, 6 lug
Matt Garrett - Dallas Texas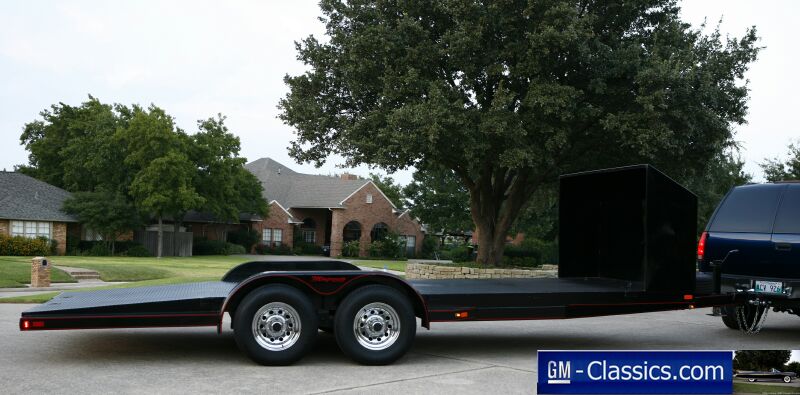 Click here for My Car Hobby Home Page
2004 Magnum Car Trailer. $8500.00 new in 2004 and still as new. Towed one car 50 miles, that's it! Towed empty from the MFR in Austin to Dallas. If the wheels have turned more that 250 miles, that is pushing it as a conservative exaggeration. Other than that, it has been in a warehouse! 20'x8.3' Steel dove tail with built in front deflector made of steel. 2x 3500LB Dexter Axles with 4 wheel brakes on 6 lug hubs/wheels. Load rated tires as new as entire unit. 7K LB Capacity, LED Lighting, built in ramps. This is a MEGA high quality car trailer that is virtually brand new. Not only is it high quality, it looks good too. It is stored in my warehouse next to my enclosed. I would keep this one, but having 2 car trailers makes no sense.
Tows on the large 2 5/16" ball. This is NOT a trailer for a light 1/2 ton truck, you will need at least a 3/4 ton truck to move this with integrity when its loaded. For sale right now.
CLICK ANY PHOTO FOR AN EXTREME BLOW UP!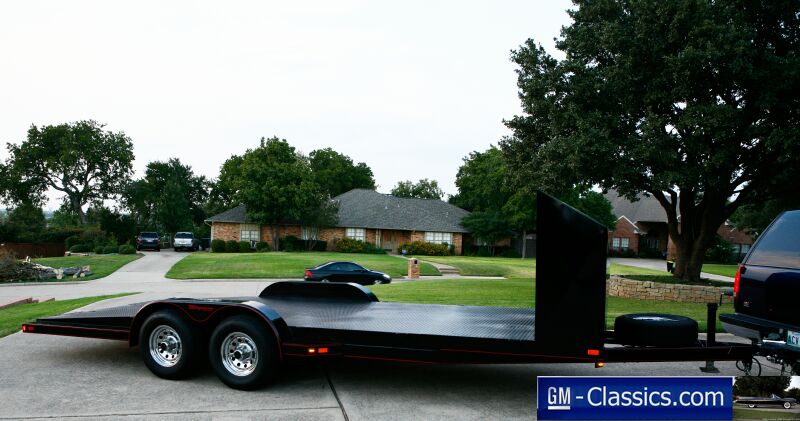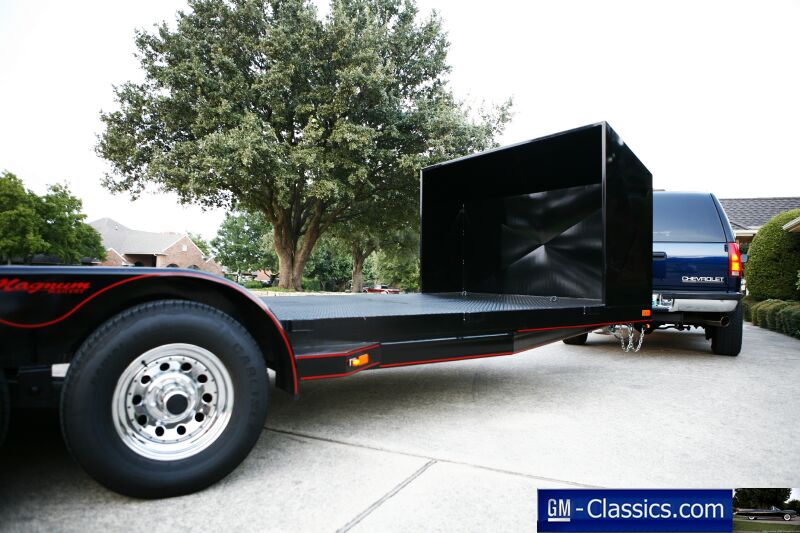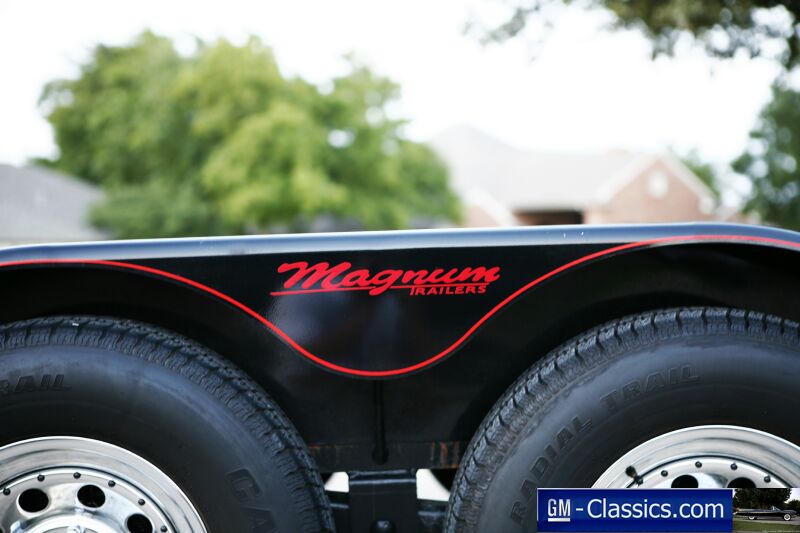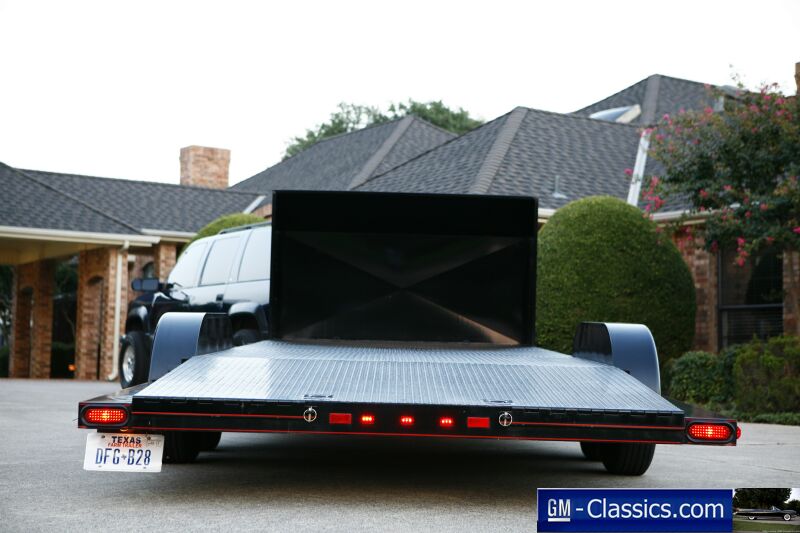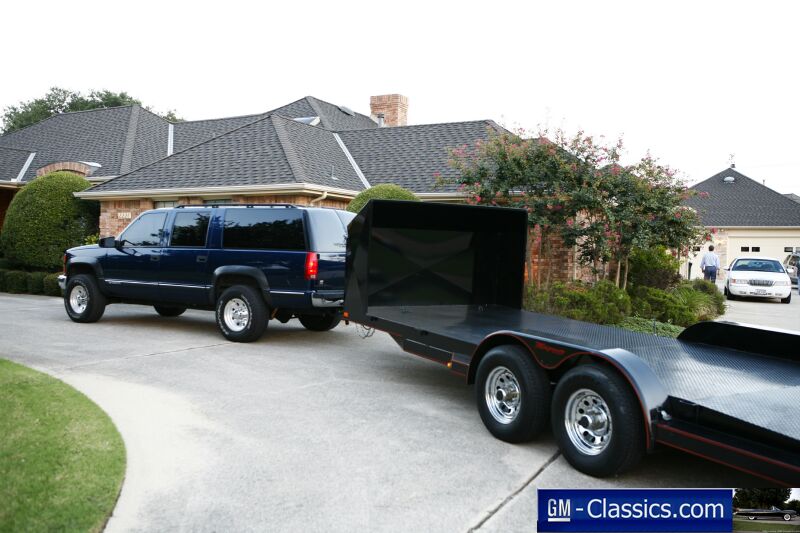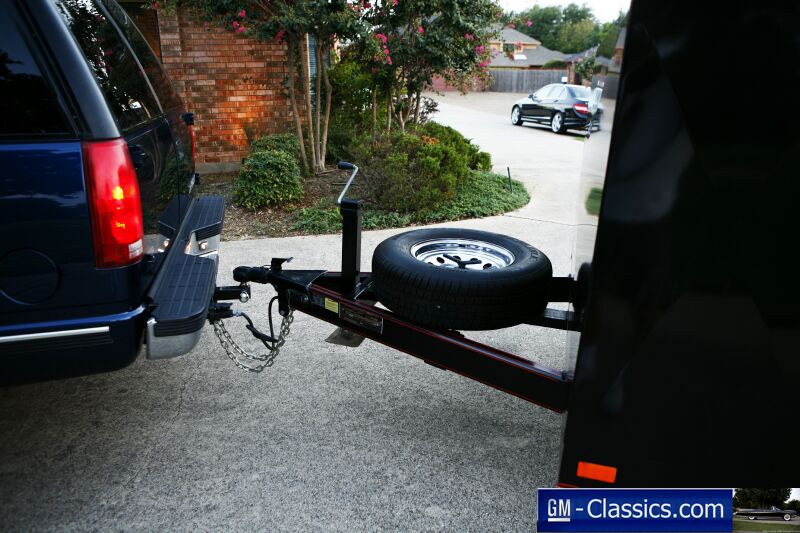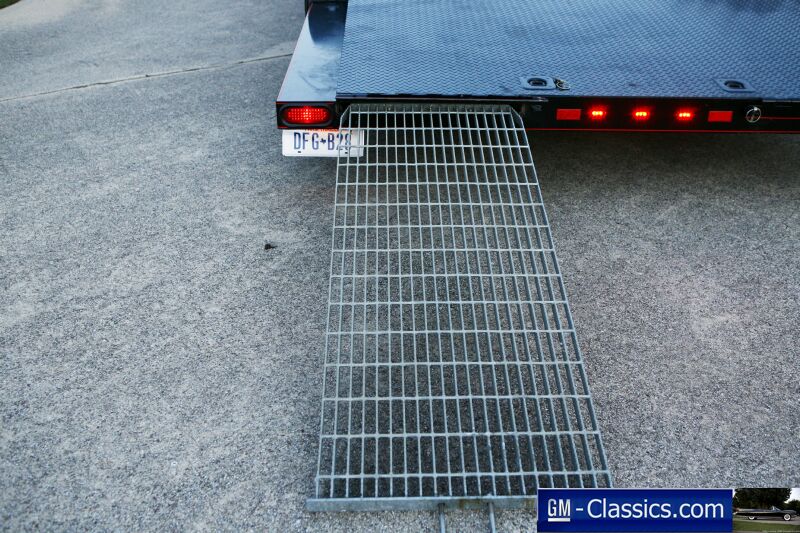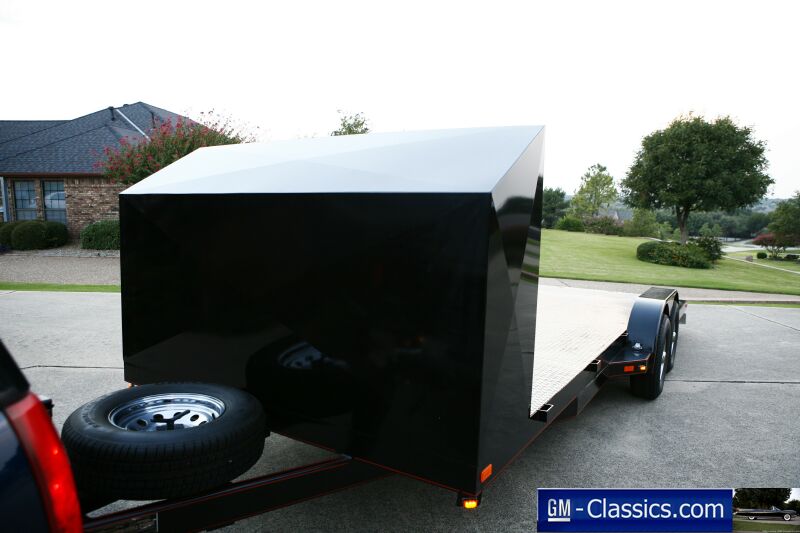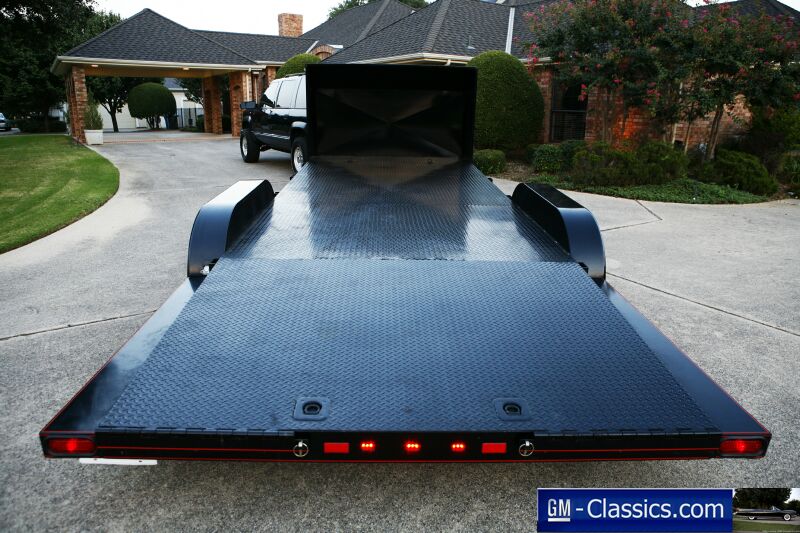 Click here for My Car Hobby Home Page
You can email me at Cadillacman@mcsmk8.com