2008 Holiday Rambler Savoy LX!
2008 Holiday Rambler Savoy LX 31BHS 5th wheel Camper. With 6 beds this 34FT 5th wheel has a separate 4 bunk bedroom, dual AC units along with a sofa bed and convertible table bed... allowing this unit to sleep 10 people if needed but has regular beds for 6! This is a very nice HIGH QUALITY and CLEAN unit. The Brochure below can state every detail on the unit... Just look at the specs for the 31BHS.
CLICK HERE FOR FACTORY BROCHURE
Other that what the factory can tell you... This is what I can tell you; In terms of massive depreciating RVs, this is a 2008.... but it really has never been used much at all, and more important has NOT sat outside. It was bought to be used on a project for a company... used for 2 months and then moved inside a warehouse and it sat INSIDE since 2009. This is no ordinary warehouse... Its heated/AC collector car storage. This unit is essentially brand new. You will not see a 2 month old used one this nice, in fact I will go as far to say some brand new ones that have sat on lots may not be this nice. It was intended to be used more... but then for that company, the world changed.. and this just was left in the warehouse. Then about 6 months ago, I towed it 9 miles to my driveway where you see it pictured, then after about 2 weeks there, I have it stored at my collector car warehouse 5 miles from my home INSIDE. The original and optional alloy mag wheels have the original Goodyear Marathon tires on them.. and the tires still have the ink marks in them. The septic has never been used other than me flushing it out just to verify it has never been used, the stove never used other than me sparking it up, the microwave still has the packing and cardboard in it, and most every aspect of it hardly used at all. I tested the water storage tank, heated the hot water with electric and LP.. both work great!. Ran the water out in all sinks and shower, then winterized it again.. even though it sits in a heated warehouse. Heater and BOTH ACs work perfect. This is a 50 AMP service unit for all the equip. Bed is larger than original with a Sealy mattress and some sort of addition lengthening frame that looks aftermarket to support it.... that... again may have been used a few times when new but not since 2009. Refrig/freezer works perfect on both electric and LP and I dont think they have been used at all either. Large Den slide works perfect. All controls perfect, tank indicators, etc. I put new house batteries in as they were removed some years ago... topped off the LP tanks. which were really still about full. Cosmetic.... I have seen 2015 models at dealers that are not this clean.....especially outside. This is like new and not many will be in this condition, and not many will be this free of UV damage, weather damage etc when you start quoting comps. I don't think you can find a comp without buying new, any make, model or size. In fact I would say the most wear this unit got was sitting on the dealer lot before it was bought. I have seen dirtier ones there that are new.
I have this unit for sale or trade, trade for something interesting, something older, something bigger, car truck or RV... I pay you, you pay me... I am open, but NO projects or junk. This is a NICE any weather/season large RV here. I could actually live in this unit and be happy... It is that nice. Contact me if interested. 214-878-3823. I may attempt to take a short trip in it with the family just to say I have but as of this moment have not used it at all and I have had it in my collector storage since 2009.
CLICK ANY PHOTO FOR AN EXTREME BLOW UP!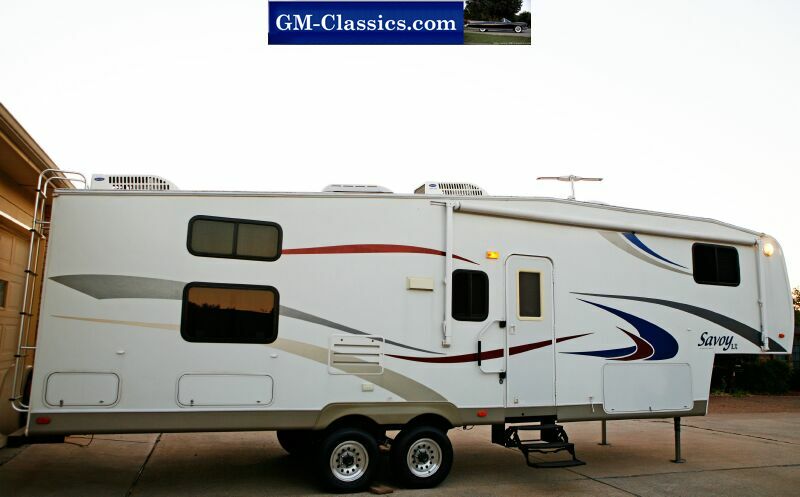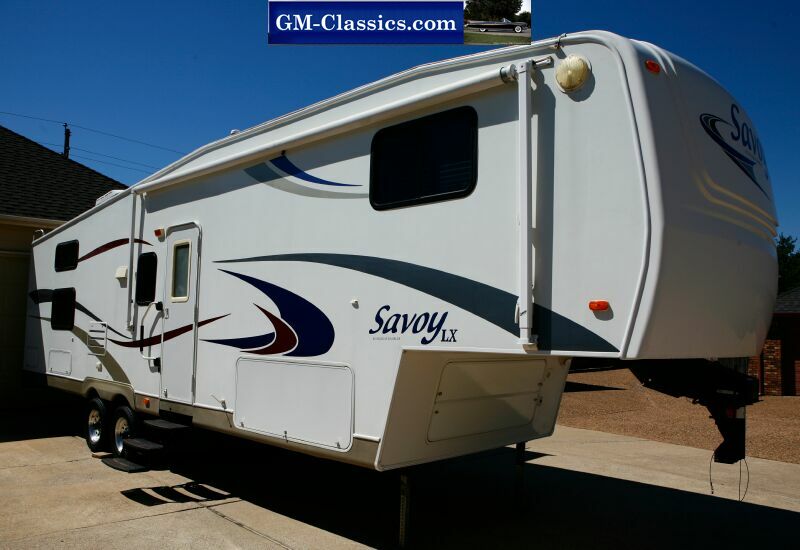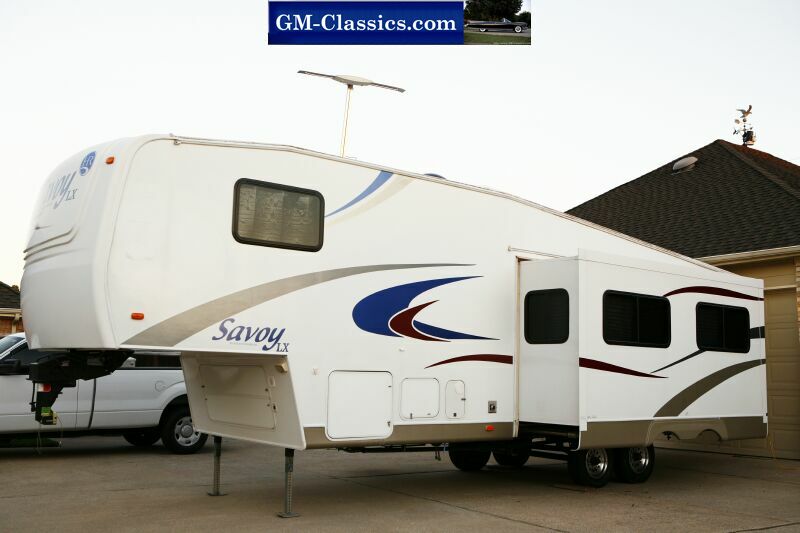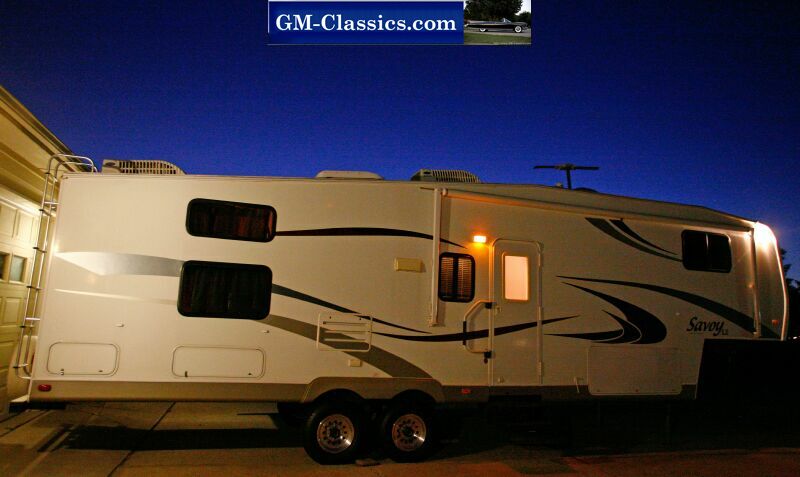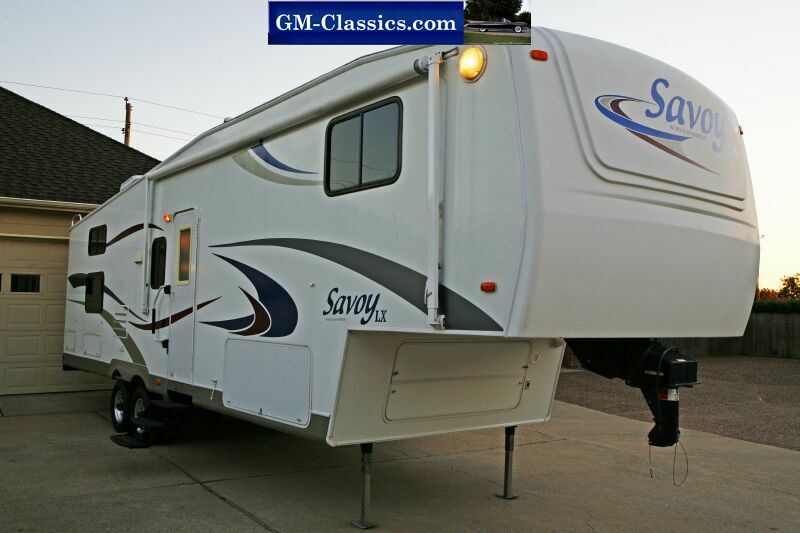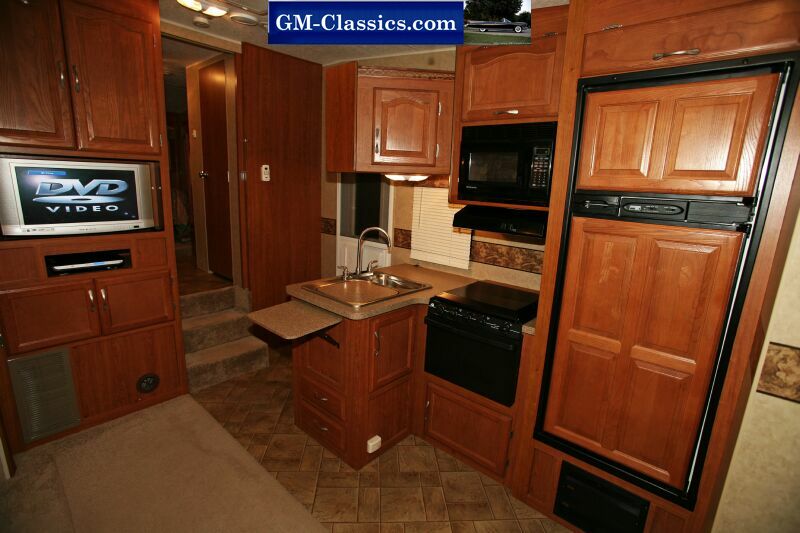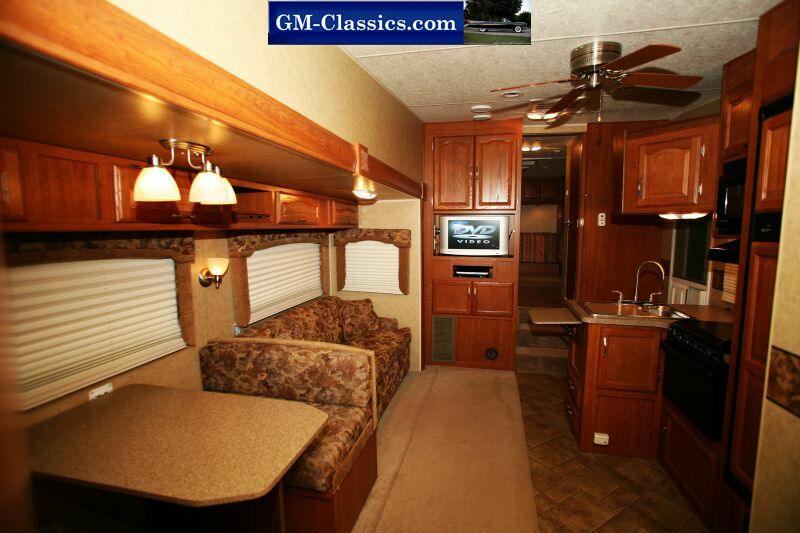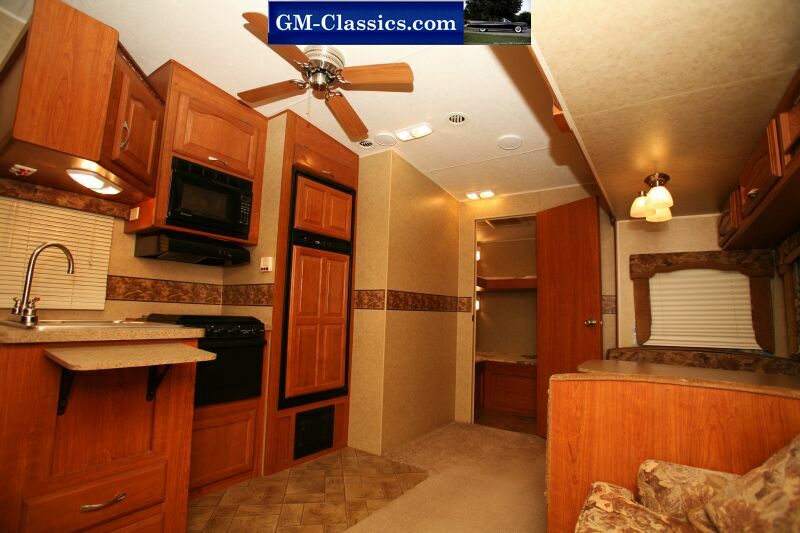 Below is the 4 bunk bedroom.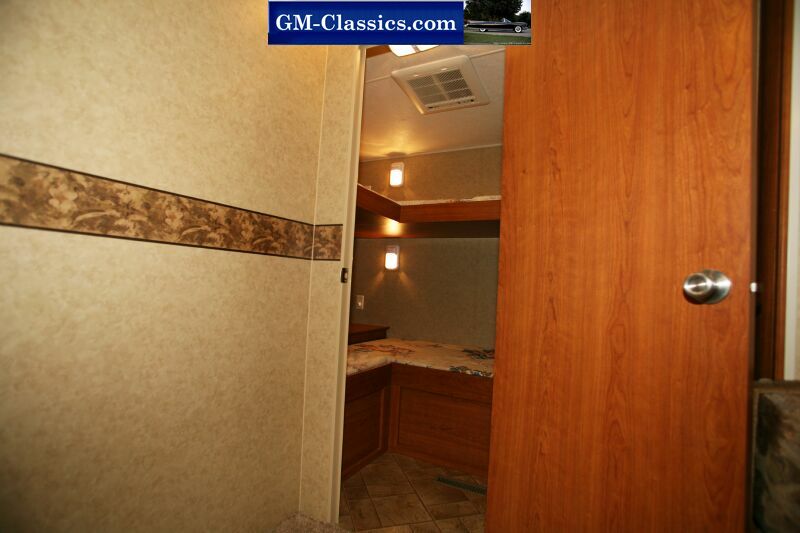 Inside the bunk room below. Enough for 4 6ft 5 guys... but a great place for kids.. and close the door! It has a media center too in there.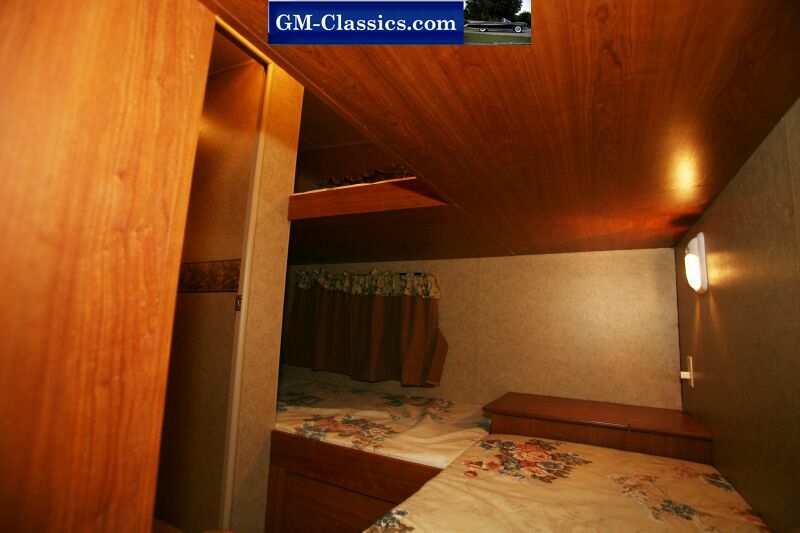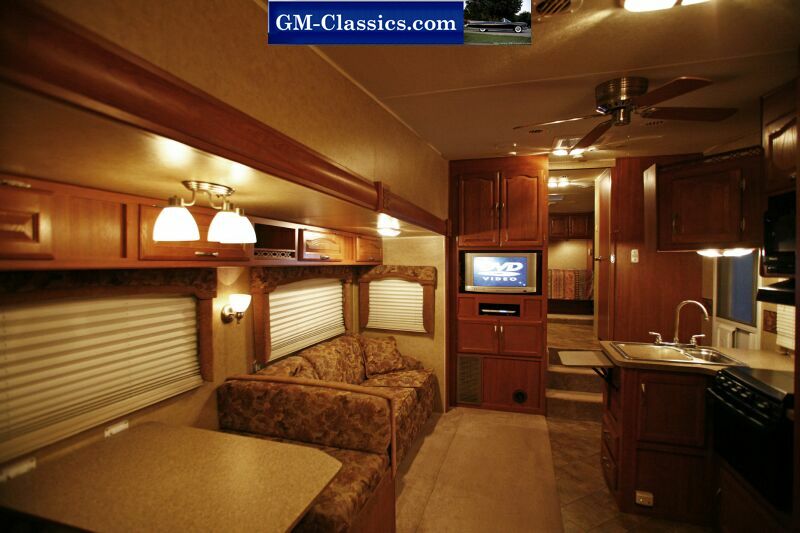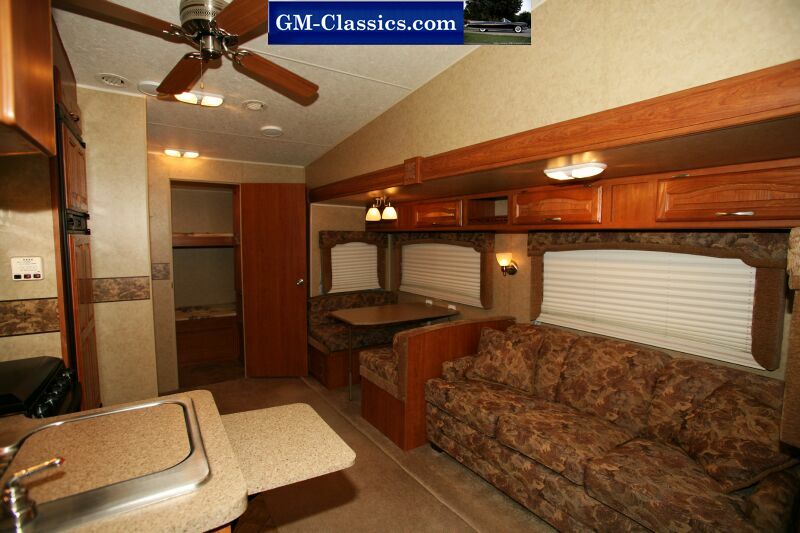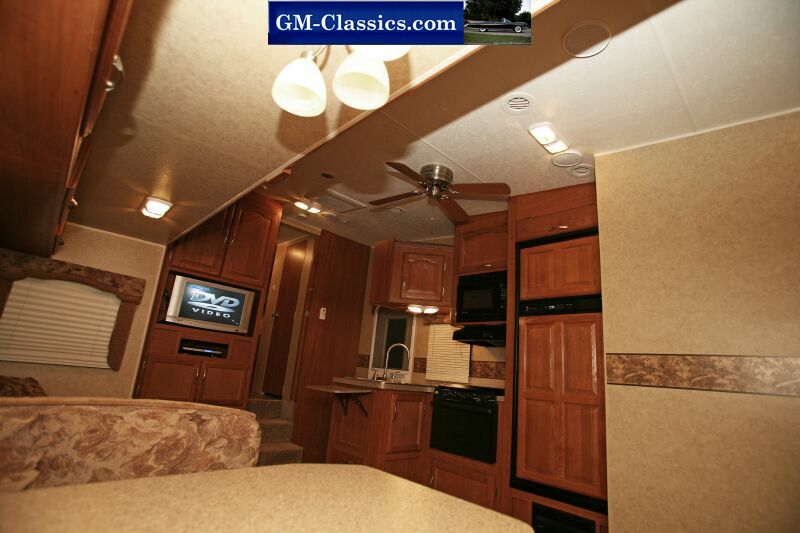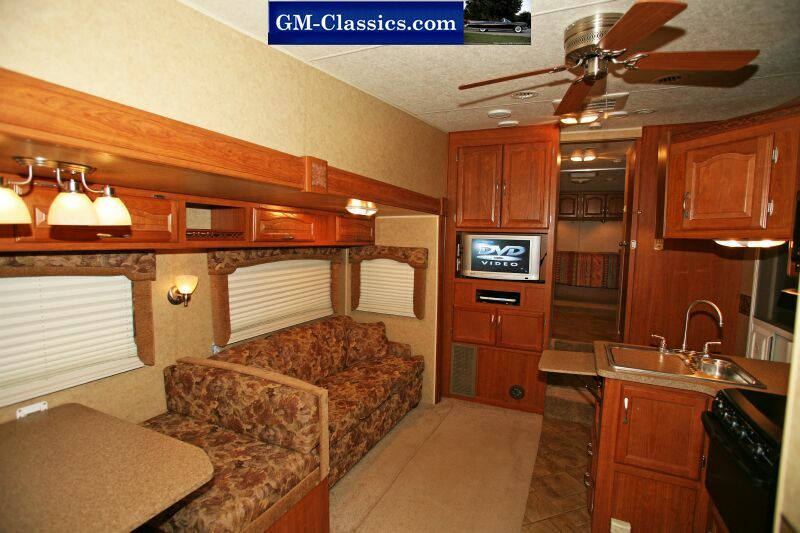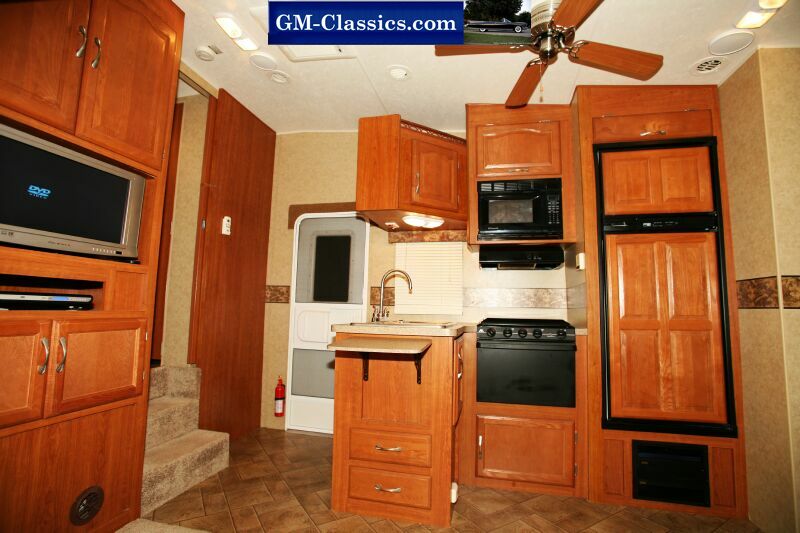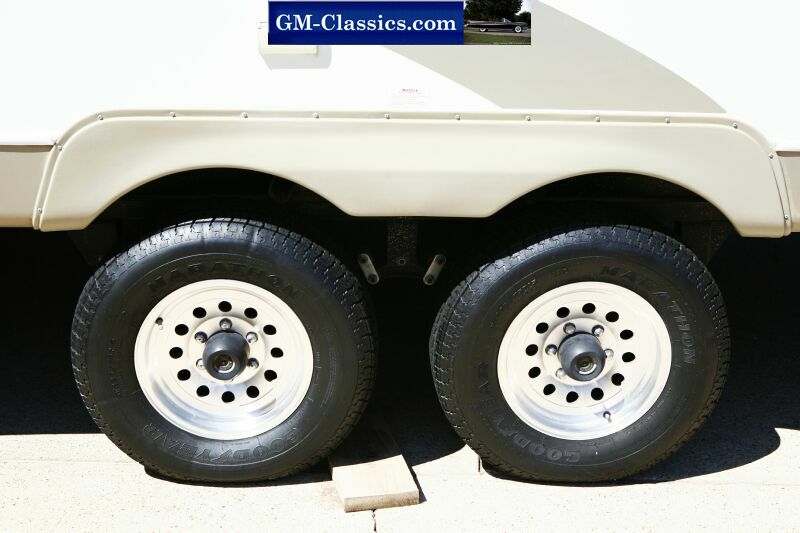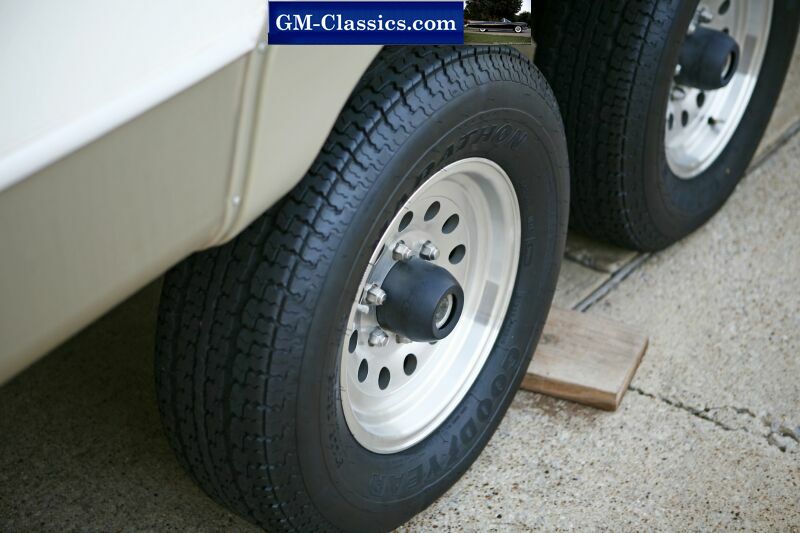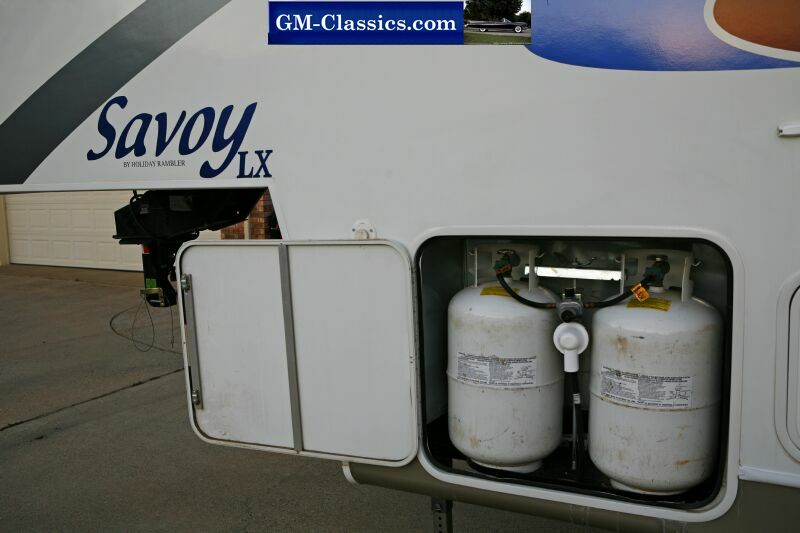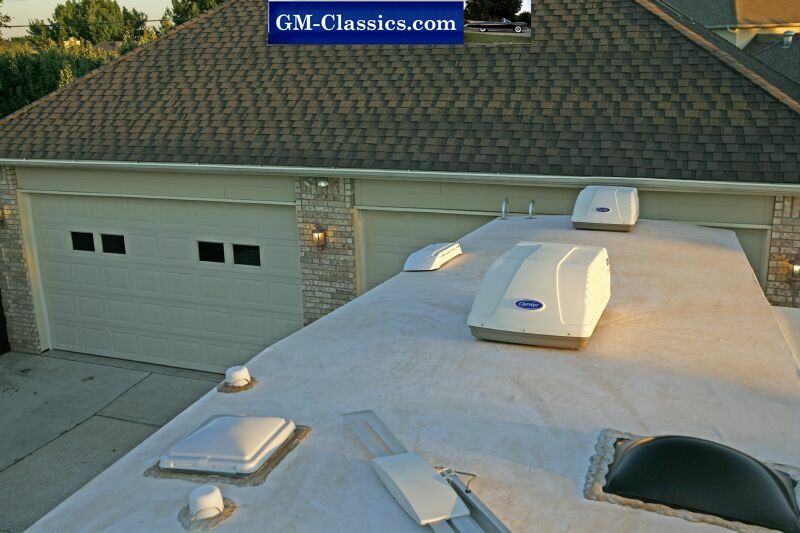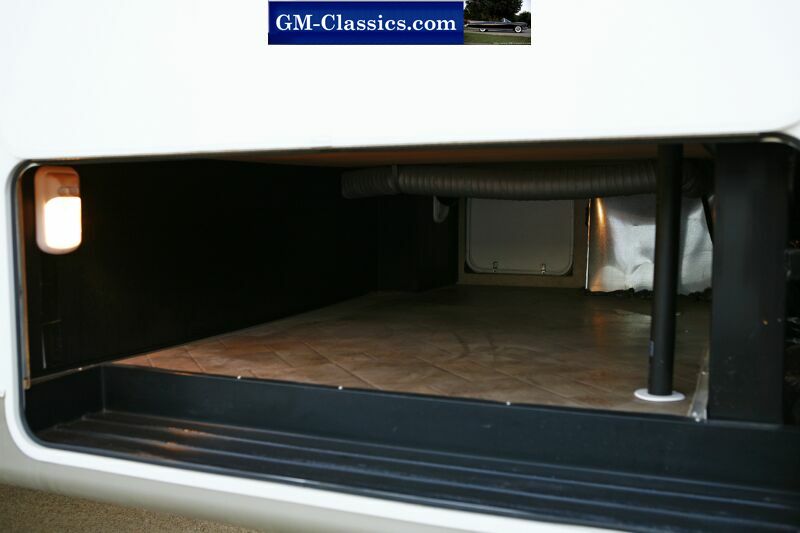 Below... Unit has 2 Carrier Air V remote control ACs. Front is 15K BTU, Rear 13K BTU.. and this is optional.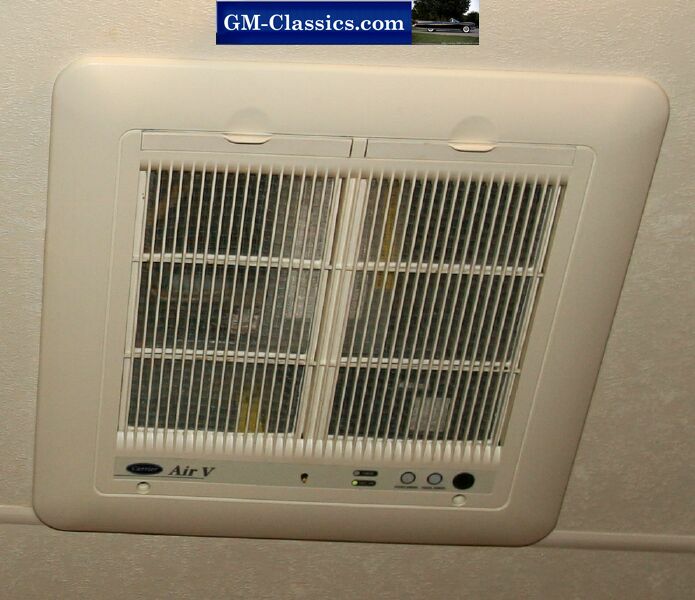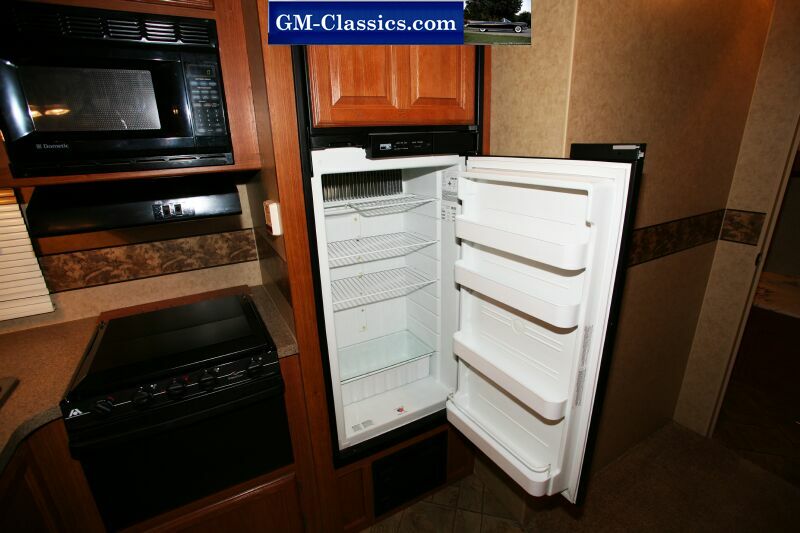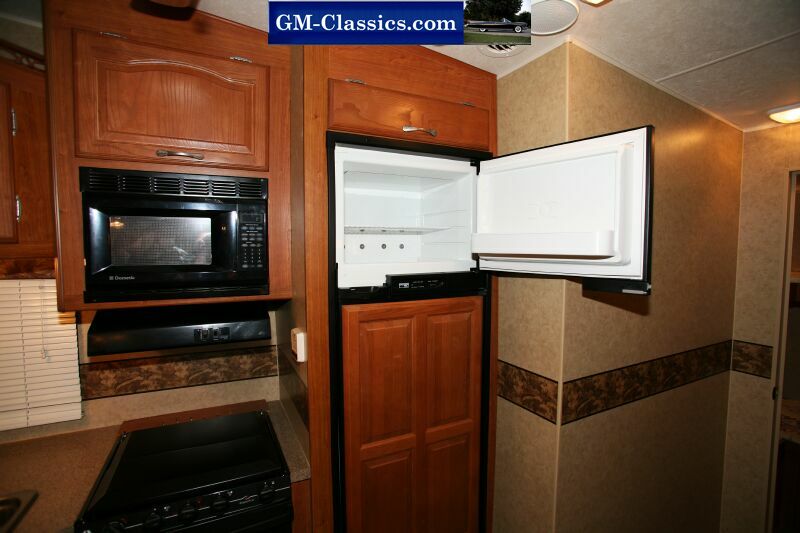 Packing still in microwave below.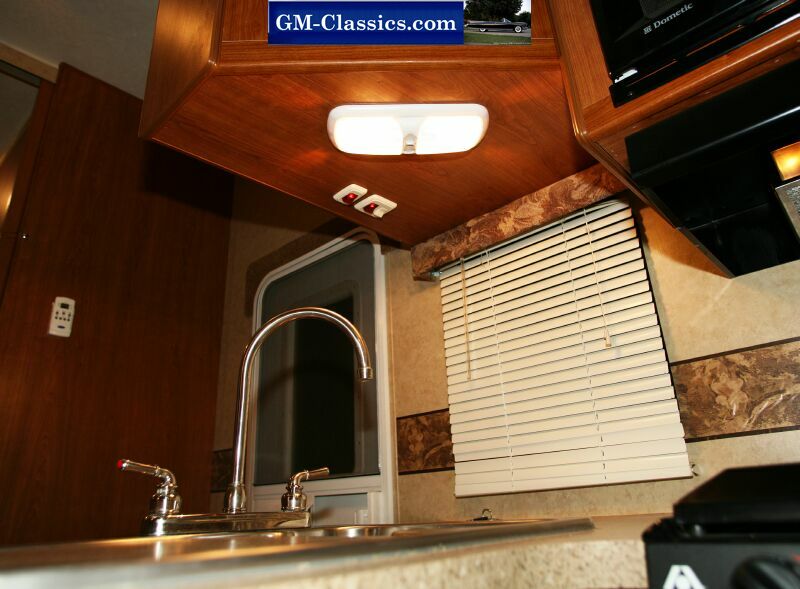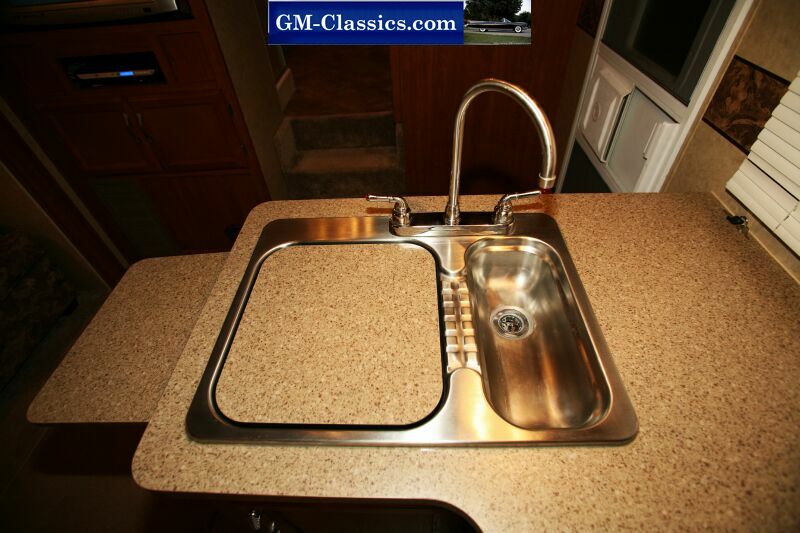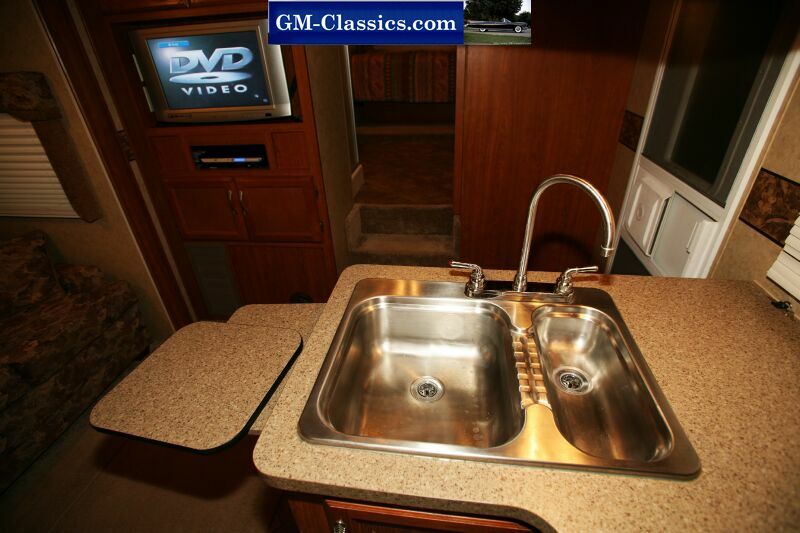 Below, 23" flat panel, DVD, AM/FM 5 channel Dolby 5.1 surround system with subwoofer.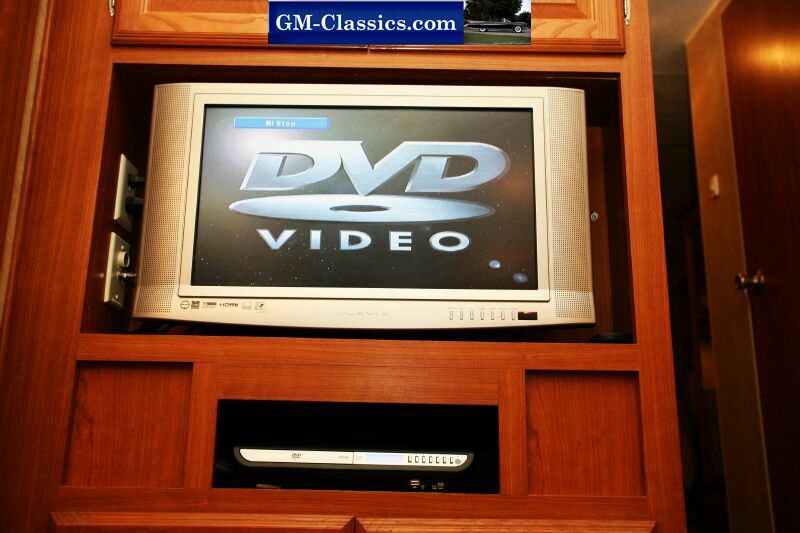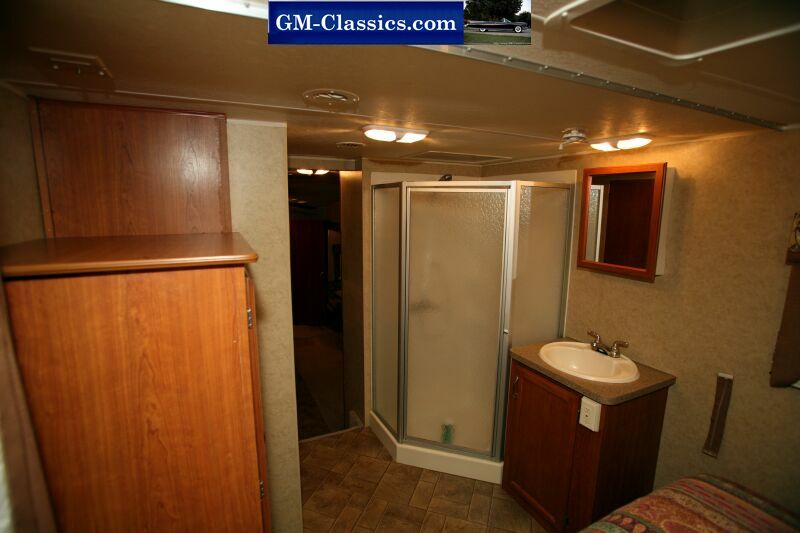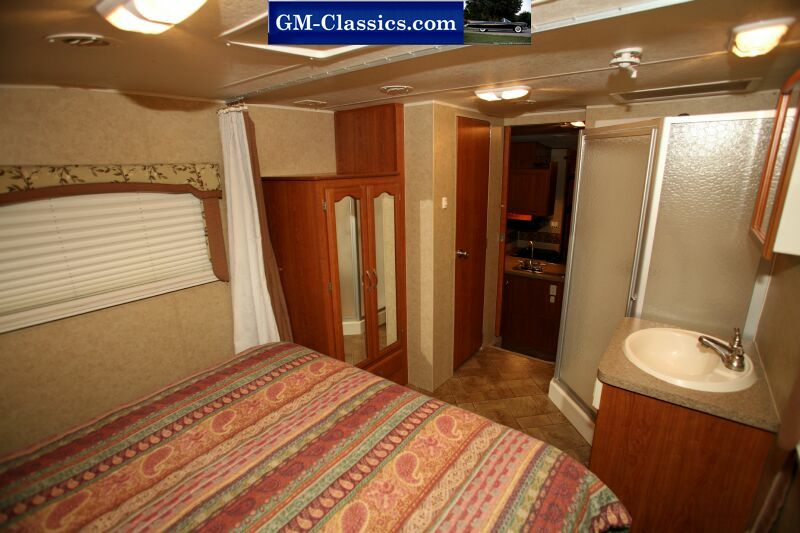 Real nice shower!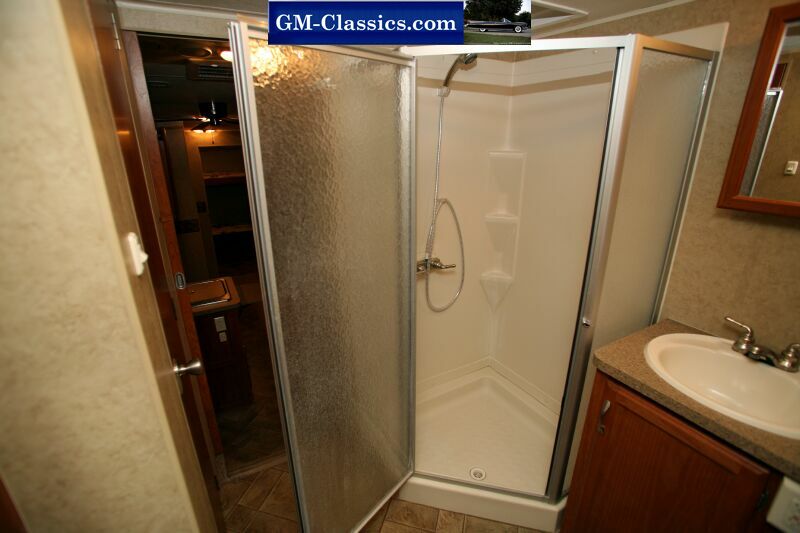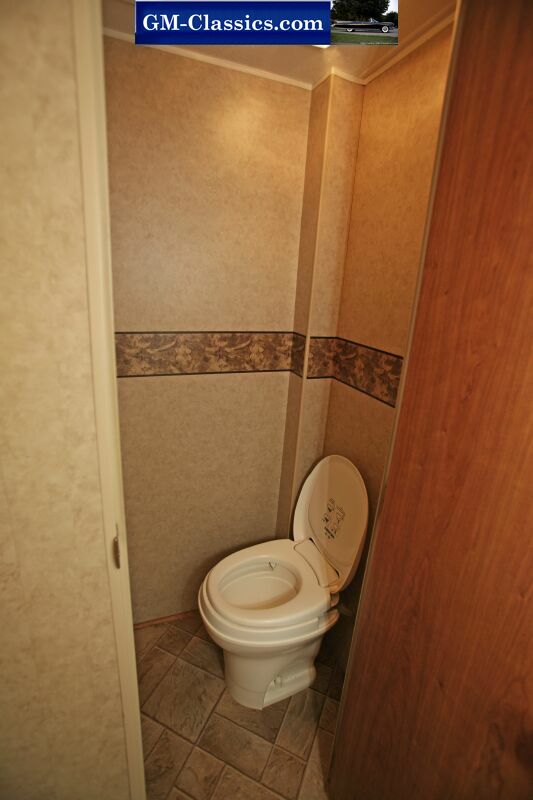 As new.. never used...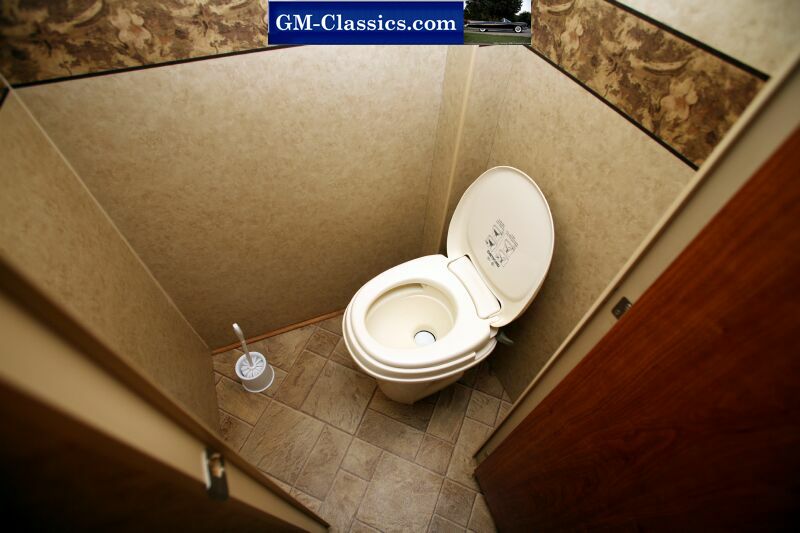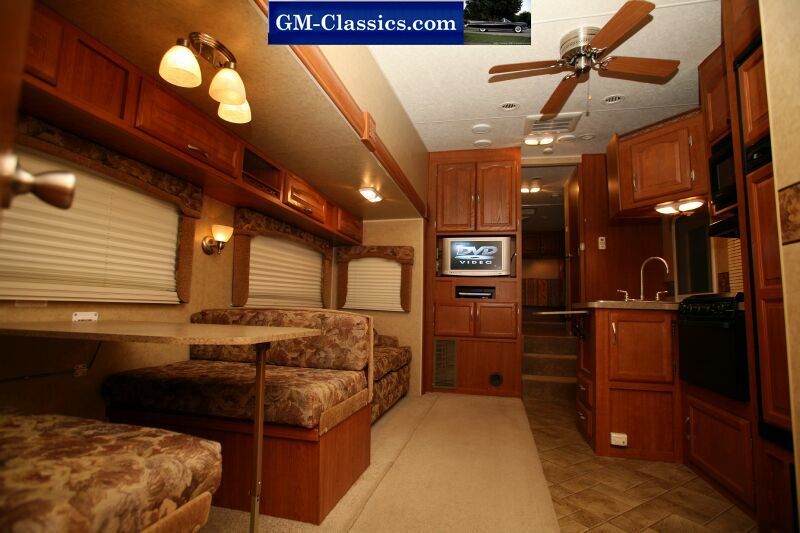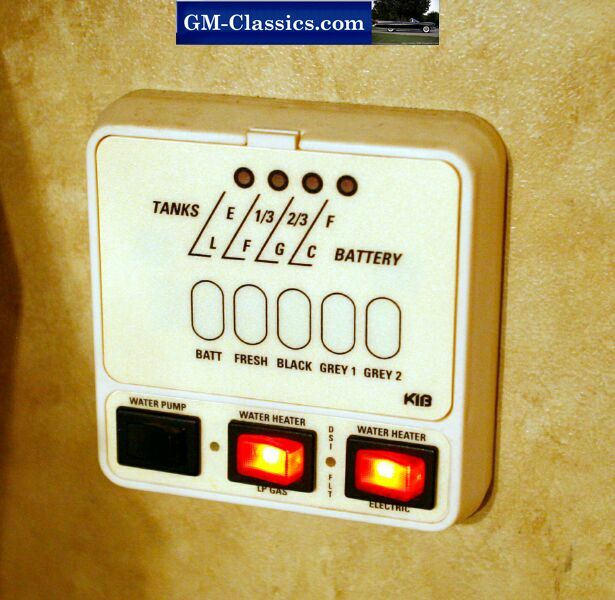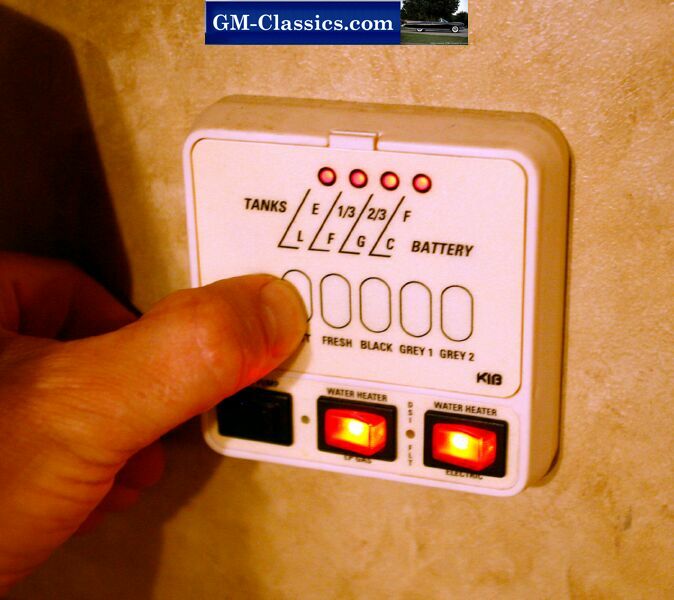 Pulled by 96 Show Dually, 454 Vortec, NV4500 5 speed, 4x4, 19.5 Alcoas... Savoy is not this one in the photo below though.. that one is smaller and not LX.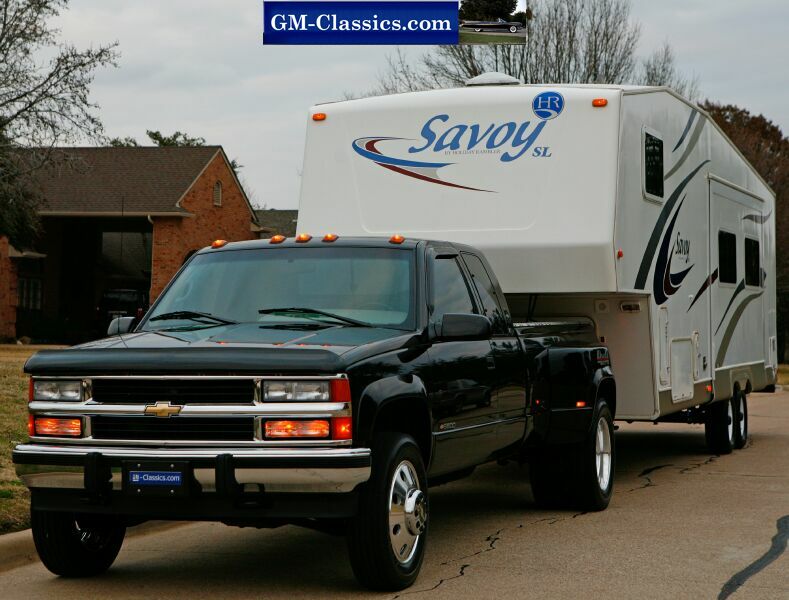 Click here for My Car Hobby Home Page
You can email me at Cadillacman@mcsmk8.com