1960 Cadillac Eldorado Biarritz Convertible
#1 Condition Show Car
Matt Garrett - Dallas Texas
214-878-3823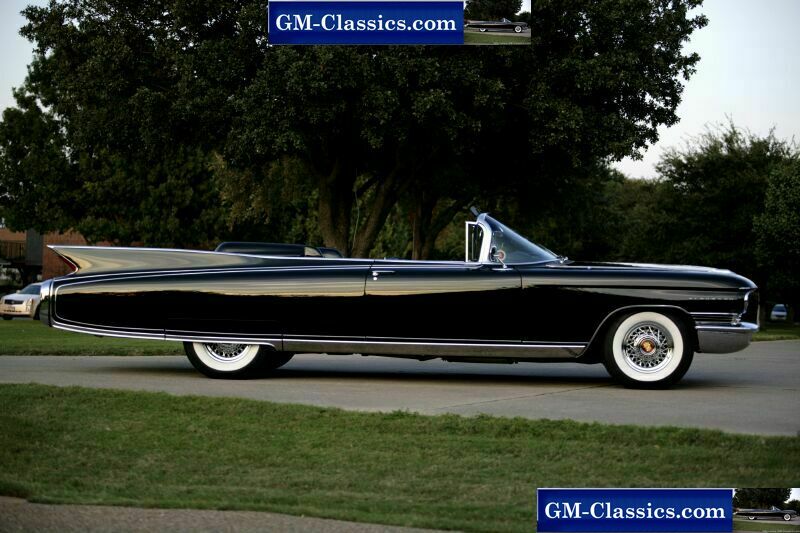 1960 Eldorado Biarritz. Click here for an extensive text description and history on this car
Click here for a Video Show of this Car
Click here to see a Professional Promotional 60 Cadillac Video
Click images for super high resolution photos of each!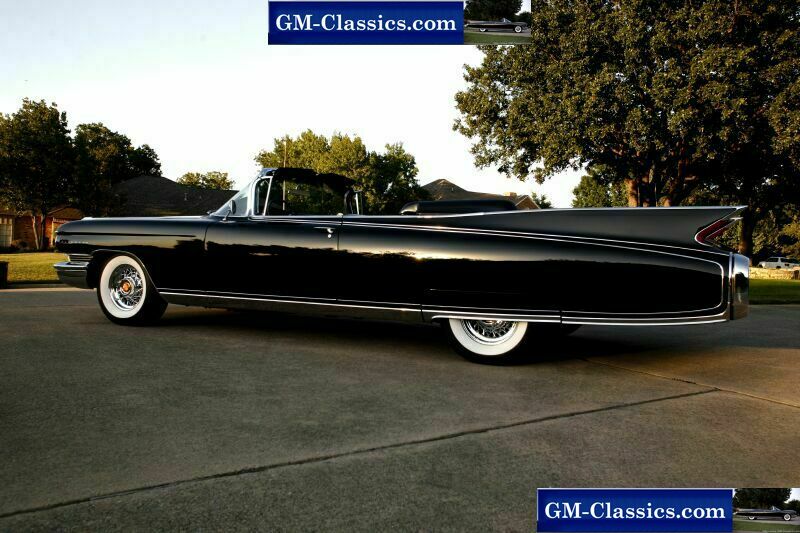 1960 Eldorado Biarritz. Click here for an extensive text description and history on this car
Yes, this car is this straight. Its a sight to behold in any light.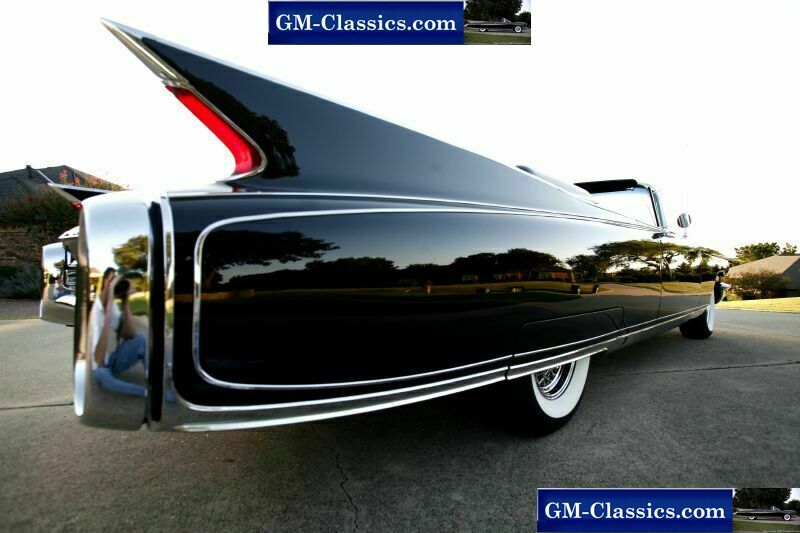 Car is under discriminating Florescent lighting. 36 8' 60 watt bulbs lit right now. If it looks good here, it can look good anywhere!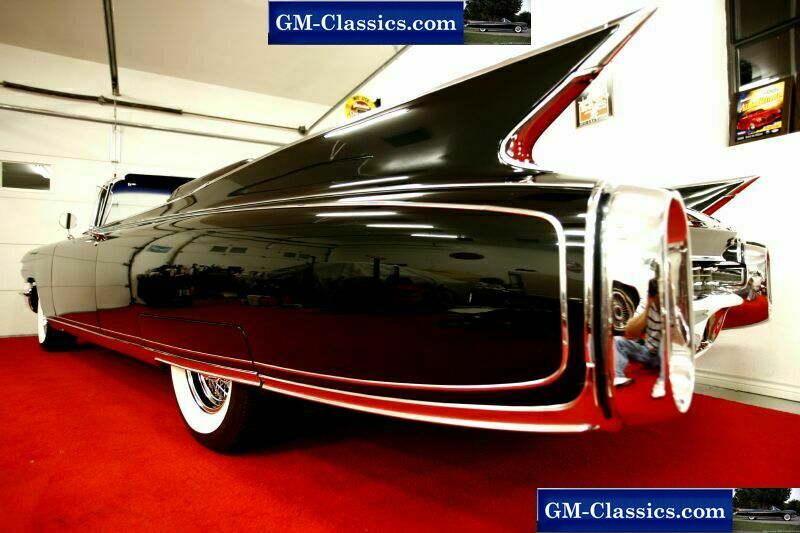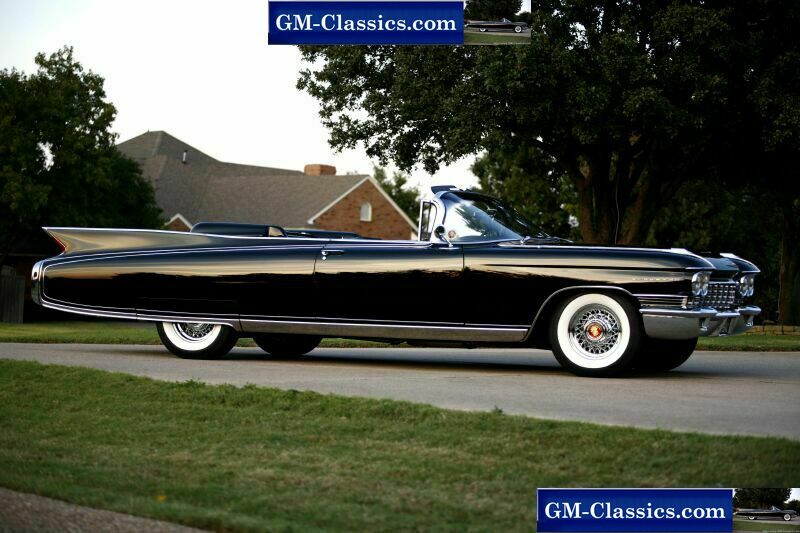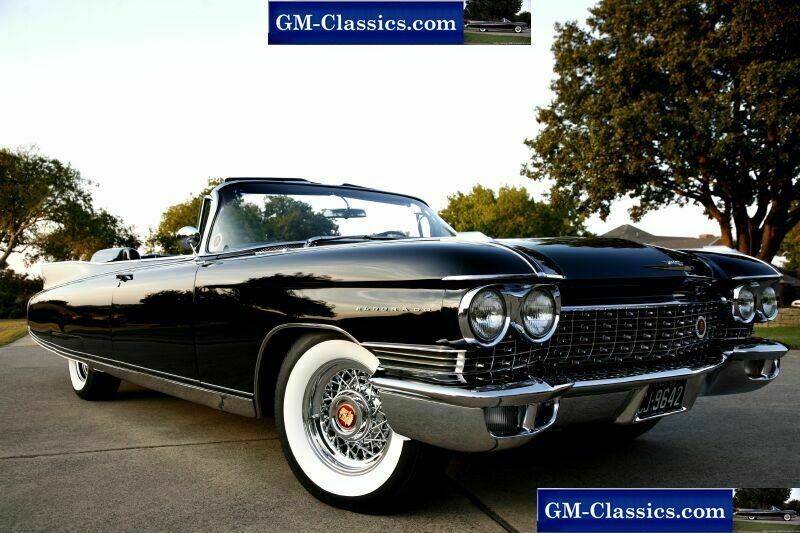 All 4 T-3 headlamps, perfect grill, perfect chrome, original unrestored 1960 Texas plates, original driving light lenses.
Remember you can click each photo and see 14MP magnification.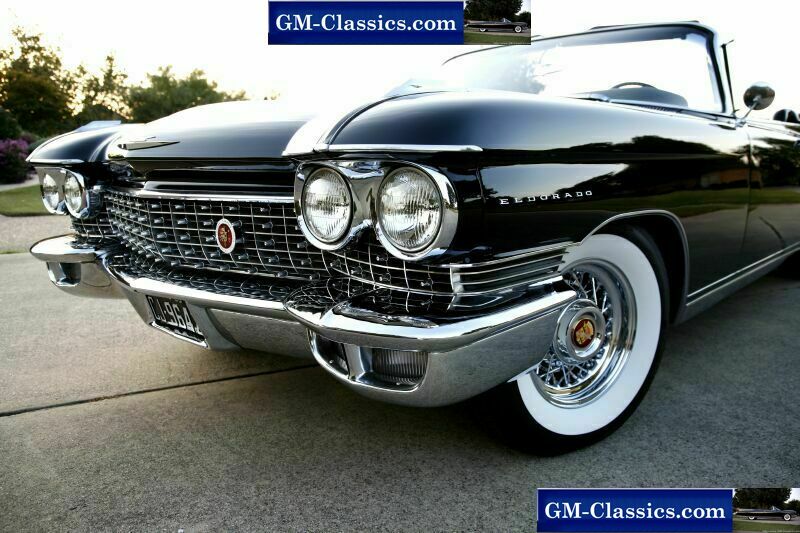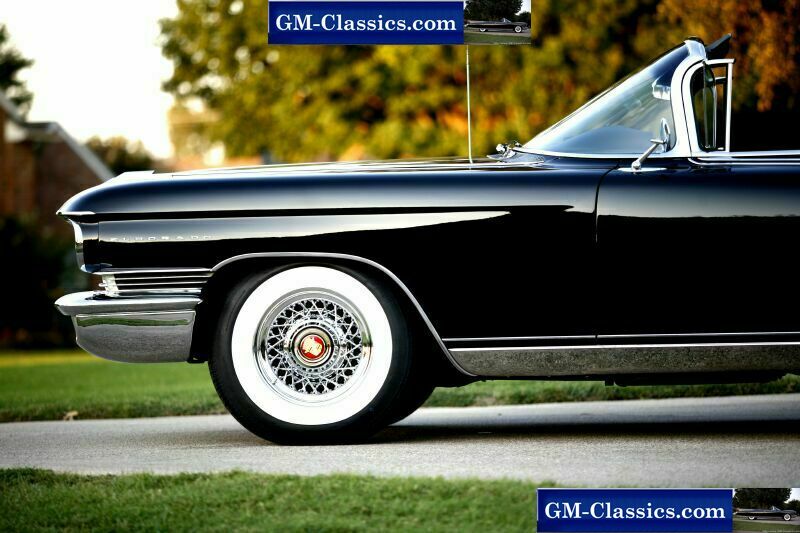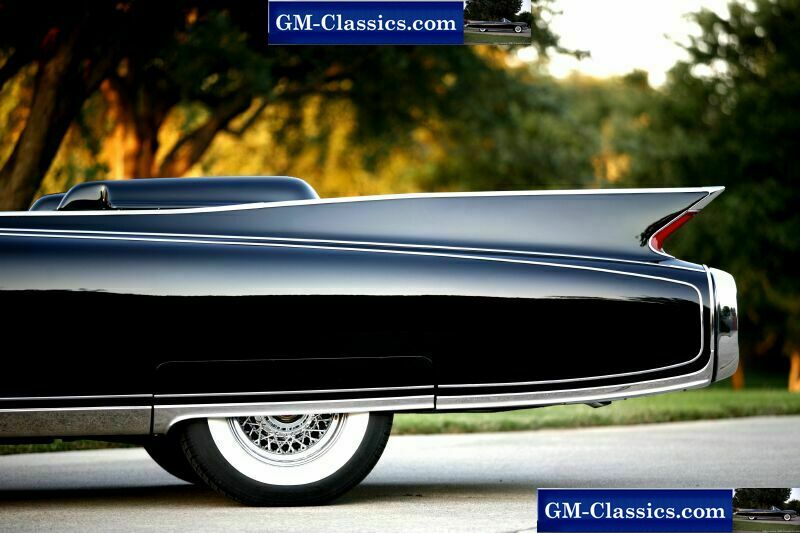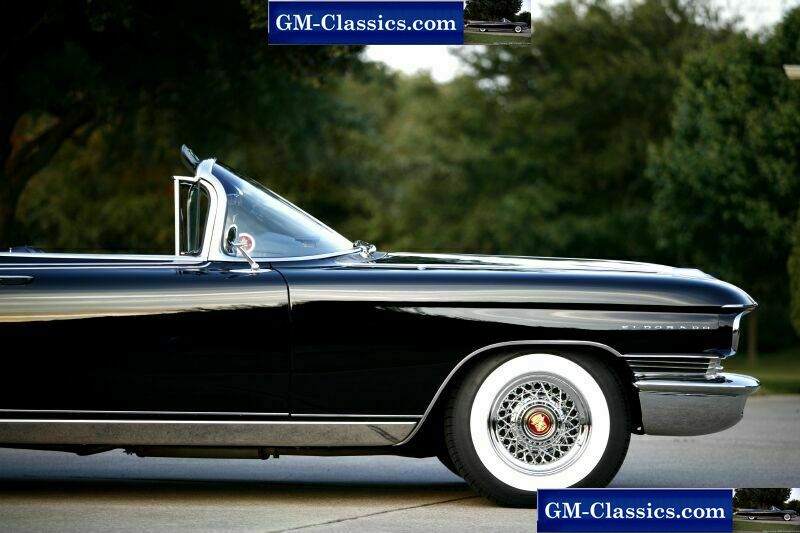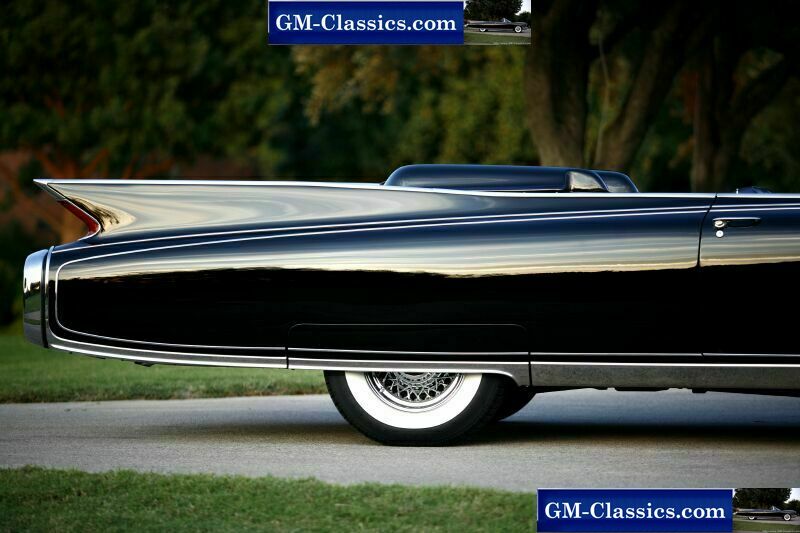 Nice shot of reproduction wires and BFG Silvertown tires. This car is used as an ad model for these wheels, see it and buy the wheels here;
Perfect original rear grill, perfect chrome, original tail lamps/lenses, original 1960 unrestored Texas plates.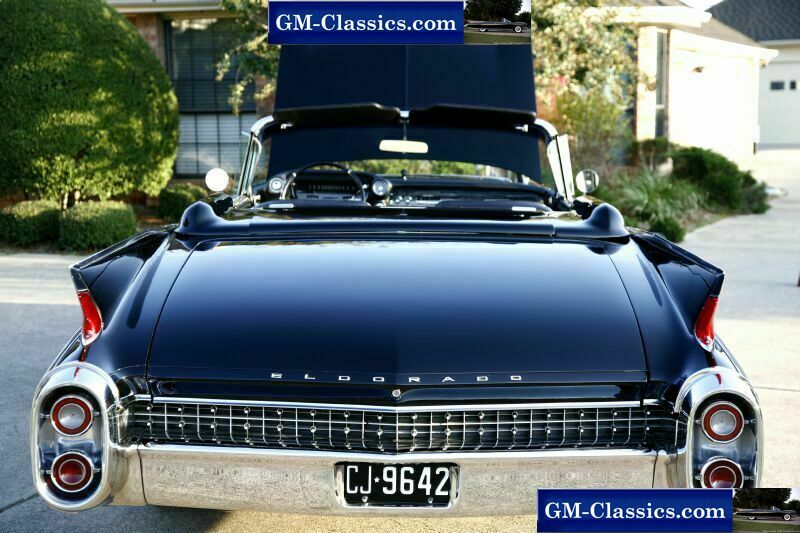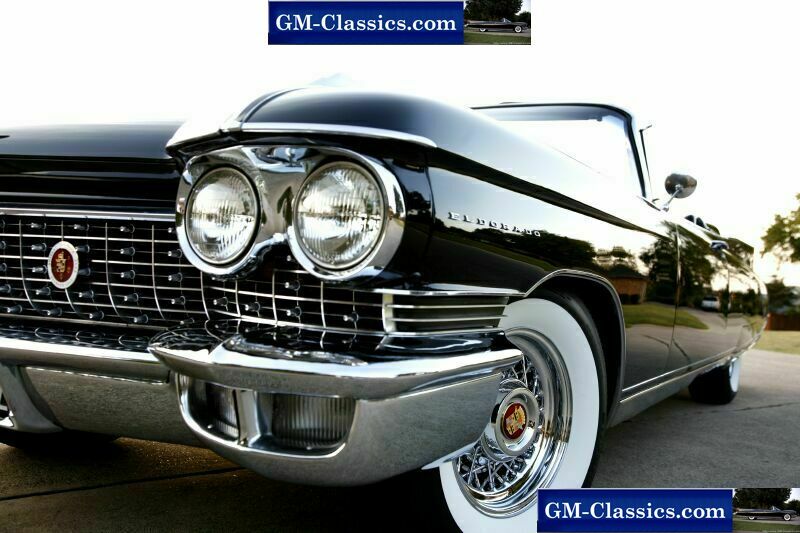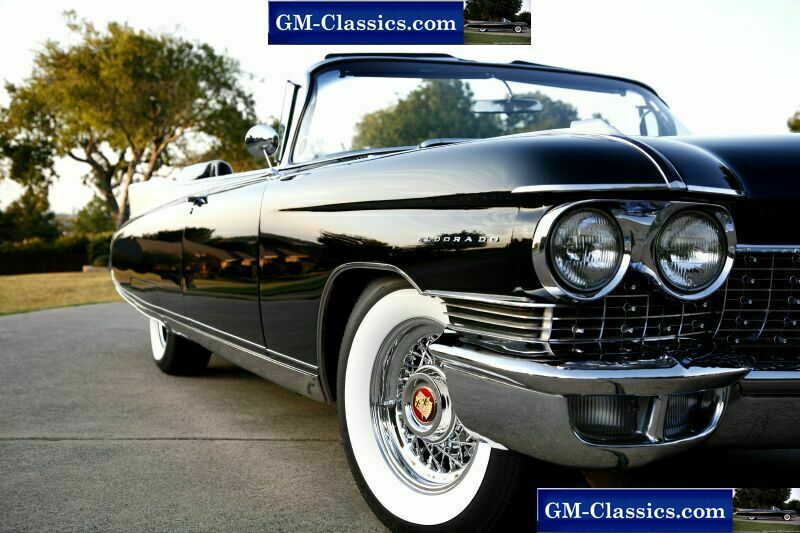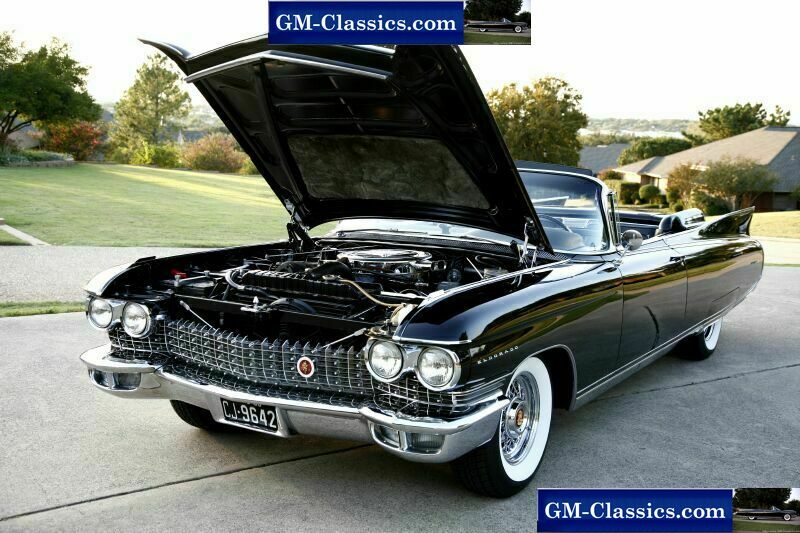 Photos of the "beyond" detailed 390 CID Tri-Power/ 6BBL Engine with AC, Cruise + More. This is hard to see how nice it is in photos.
My claim is this is the neatest 50s/60s cadillac engine bay ever. Original stuff, just lots of chrome. Blow them up by clicking!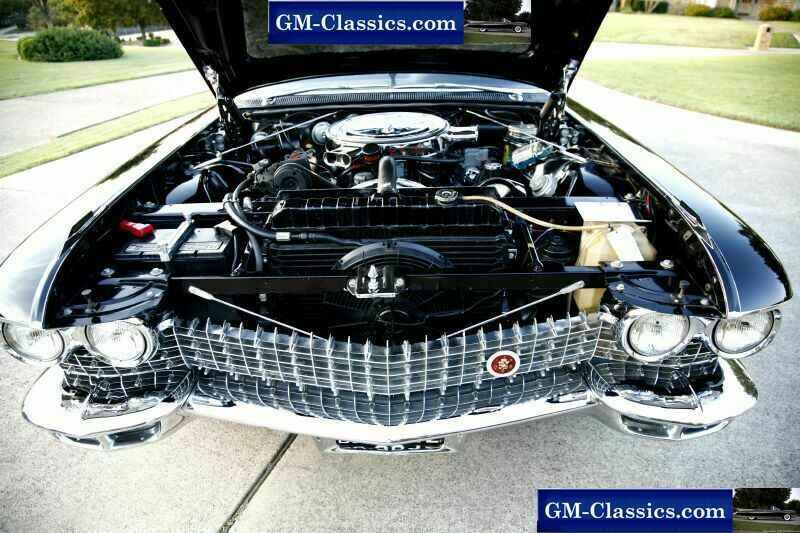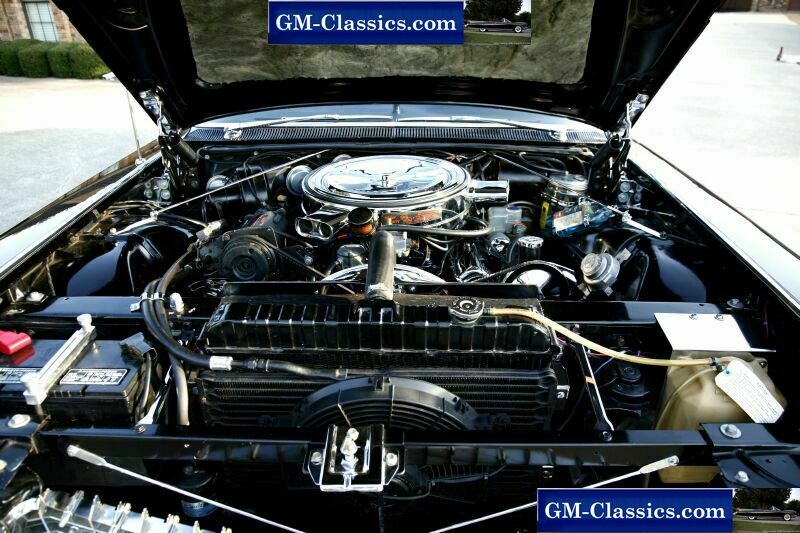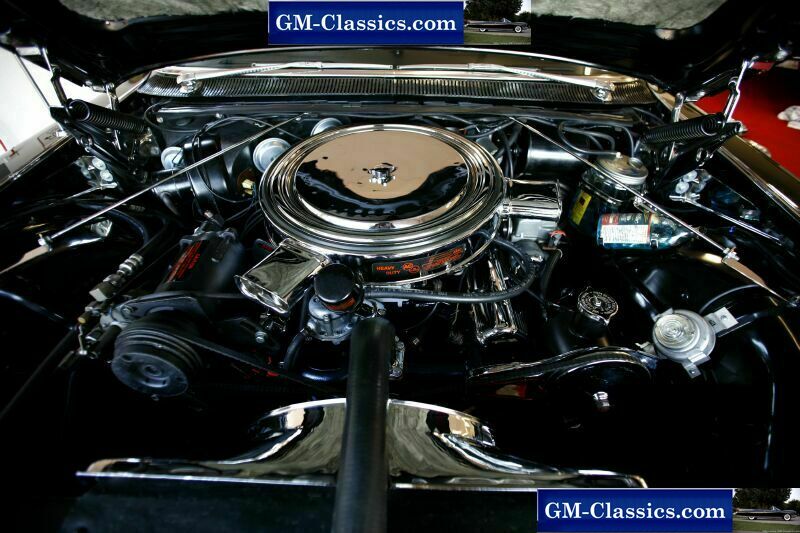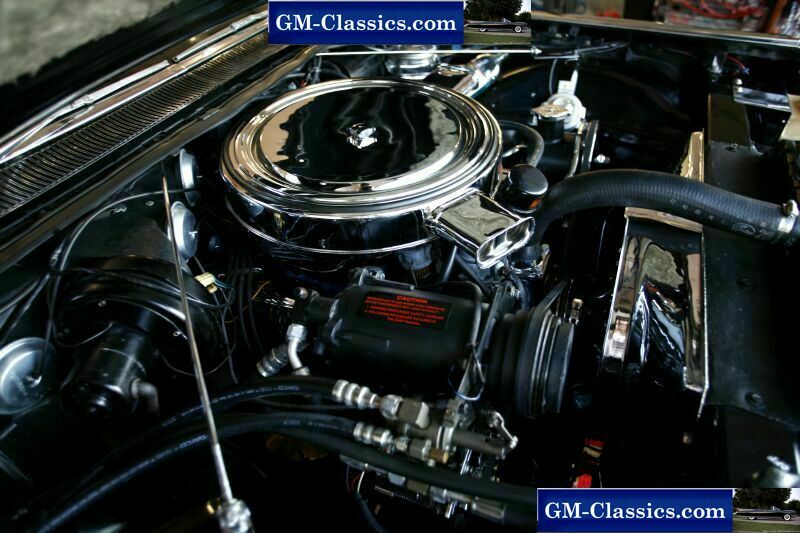 Late 60s compressor to fix 60 issues and alternator, not Gen for obvious reasons. All else correct.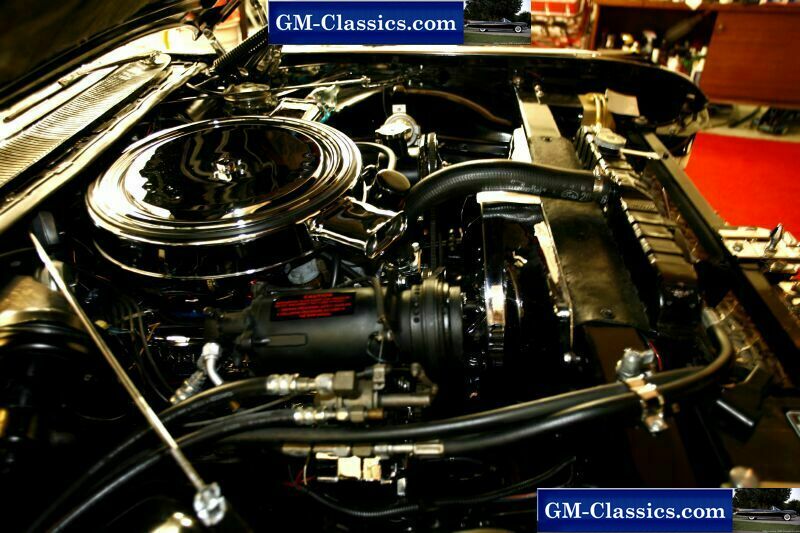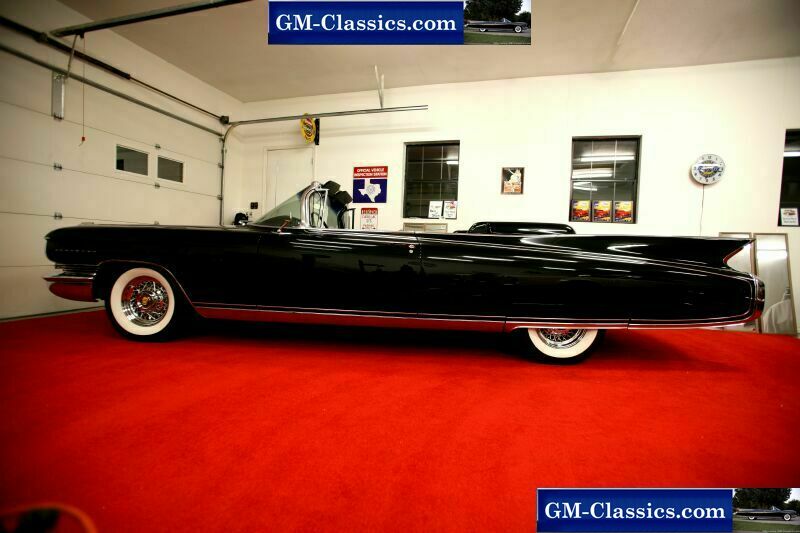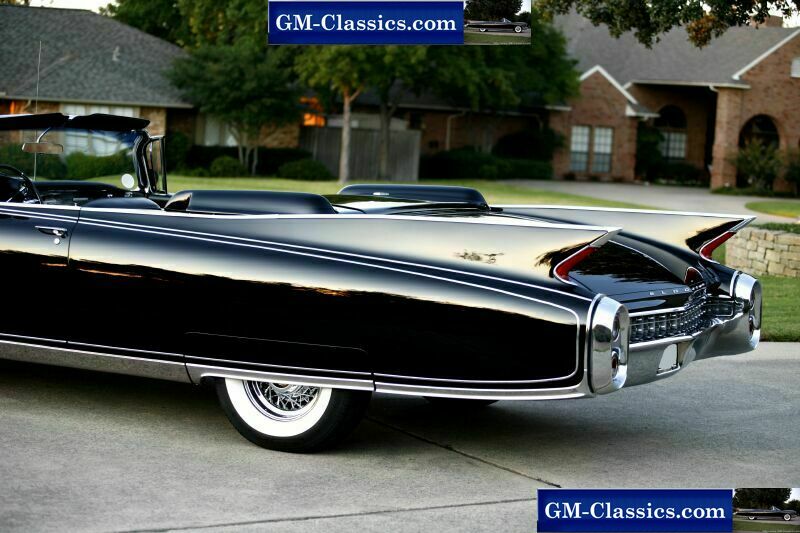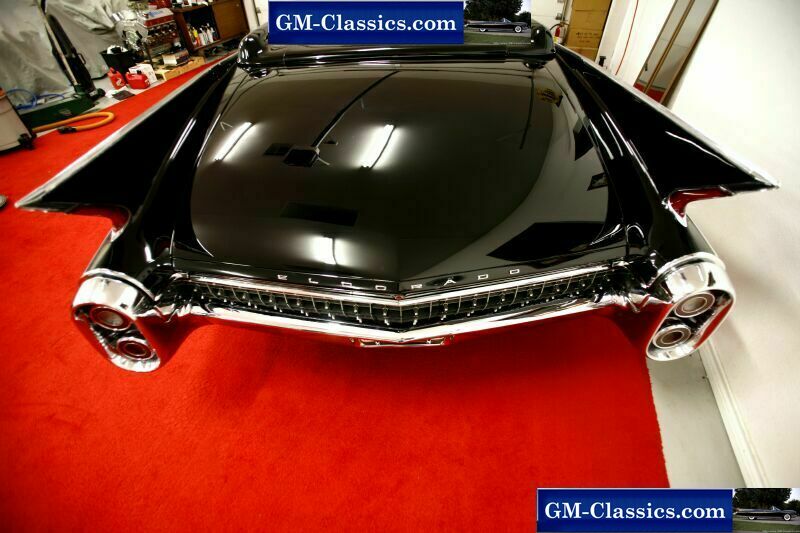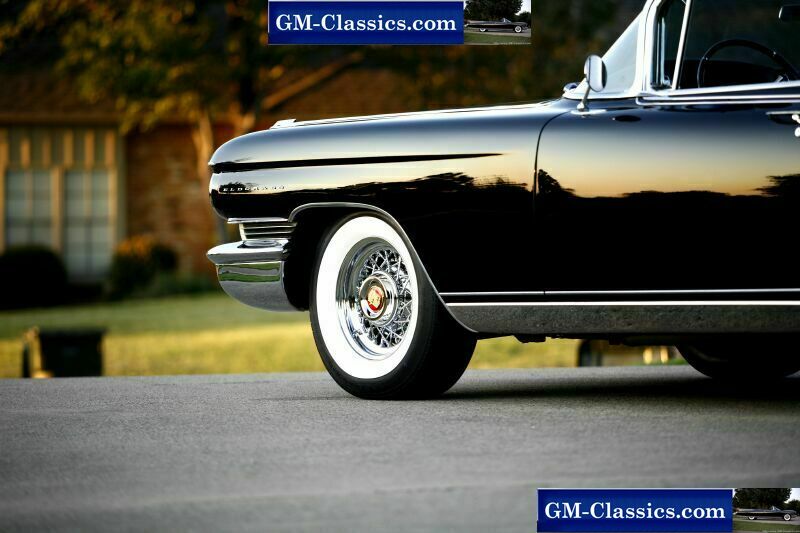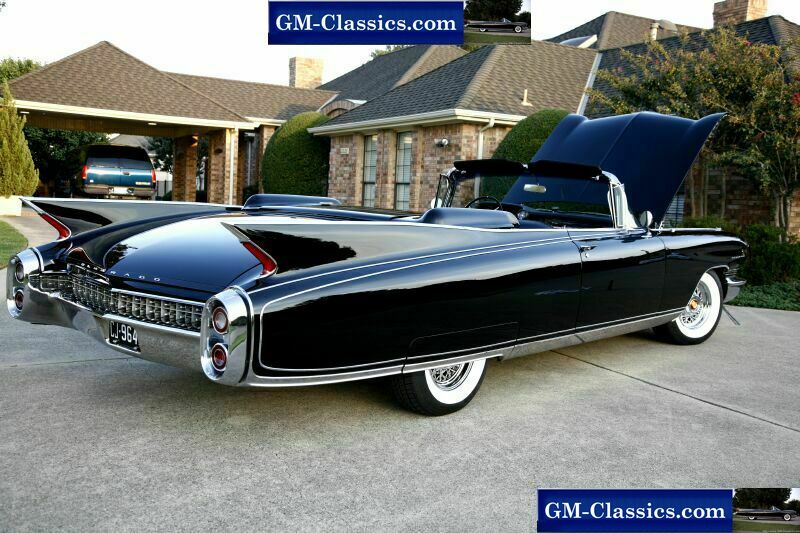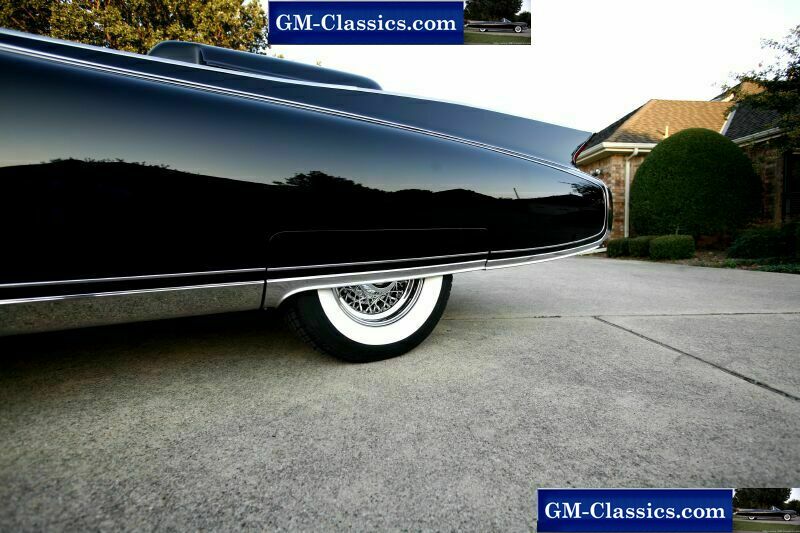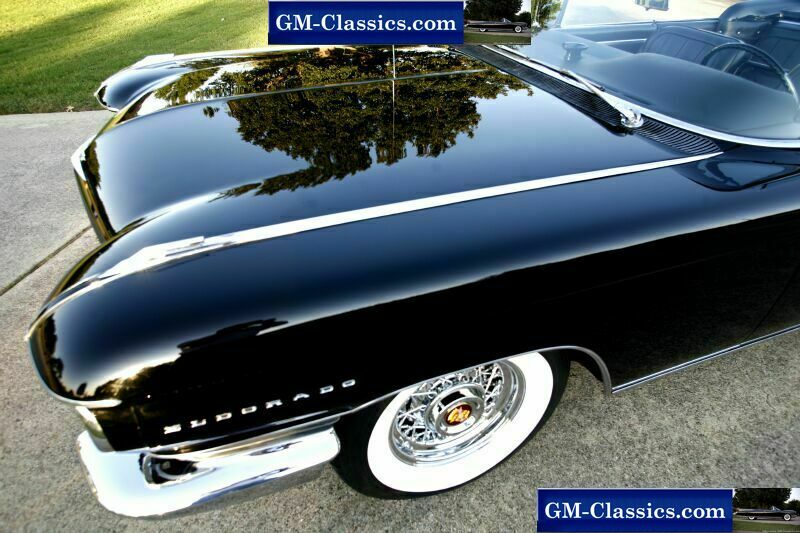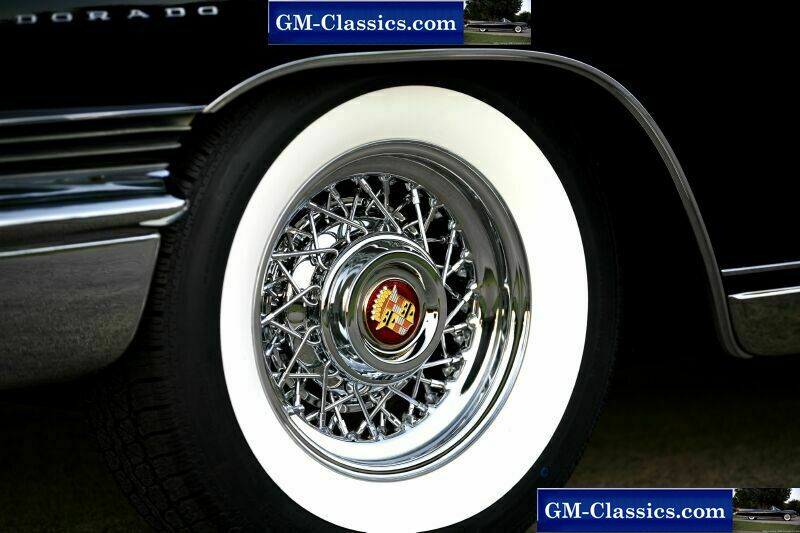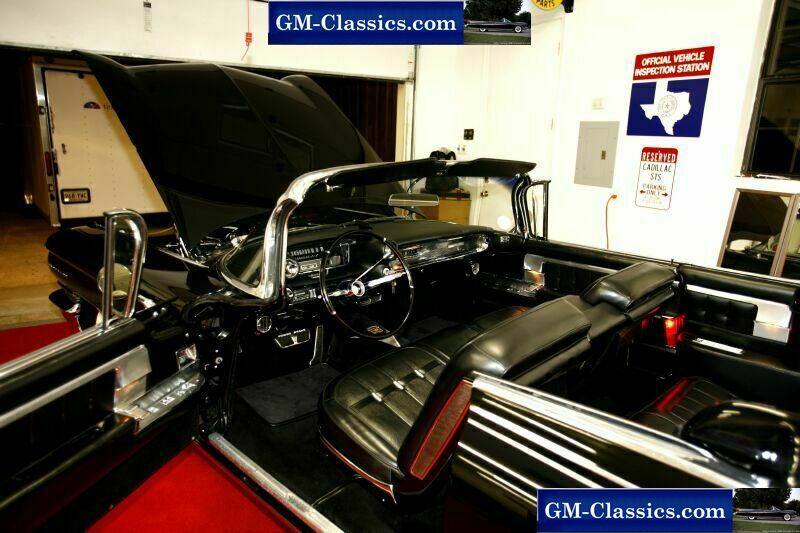 Entire interior as high of level as the outside. It is as perfect as they were new then some.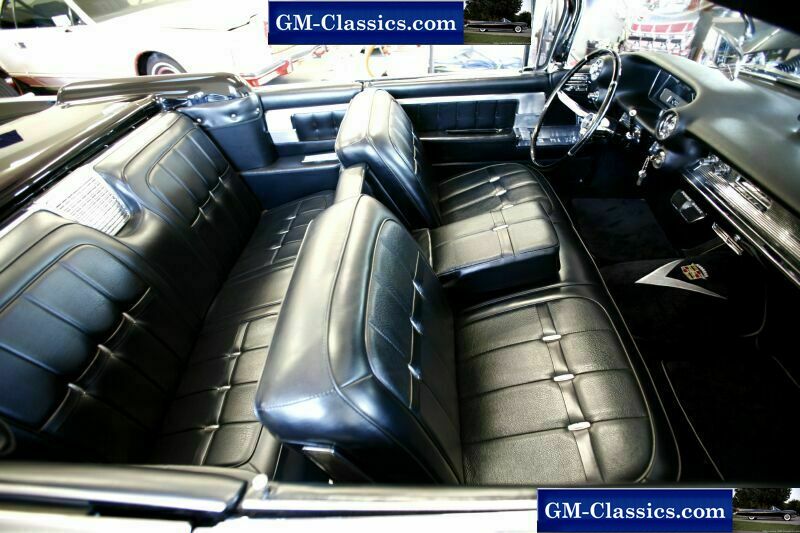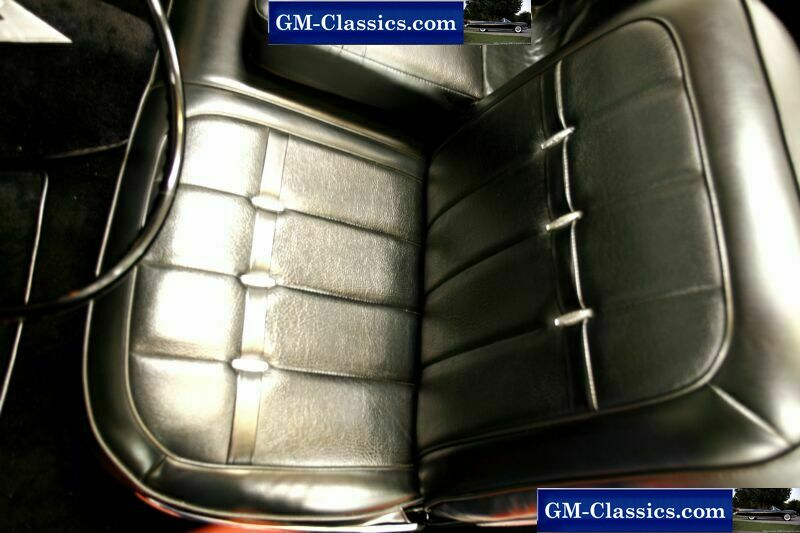 I know you would ask....... Reconditioned with new centers. Orig. wheels have 60s "Goodrich" bias plys on them still very fair.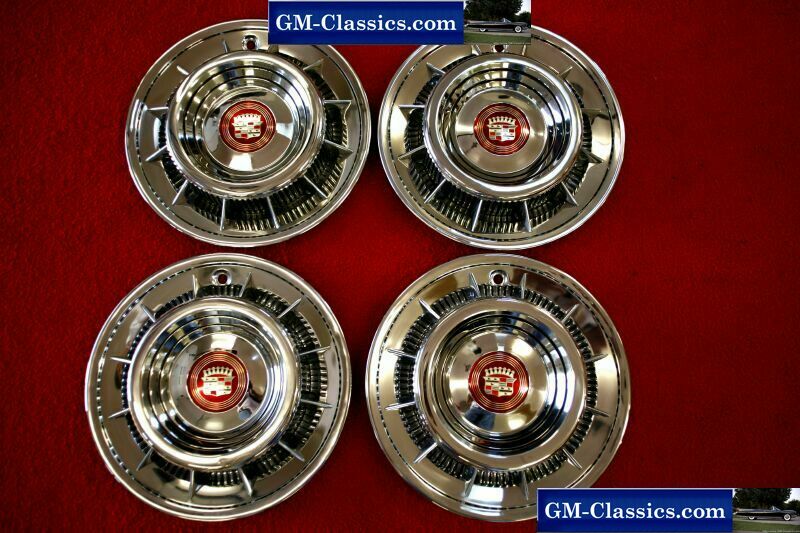 Nicest cluster/AC+heater controls I have seen on a 60. These are original unrestored.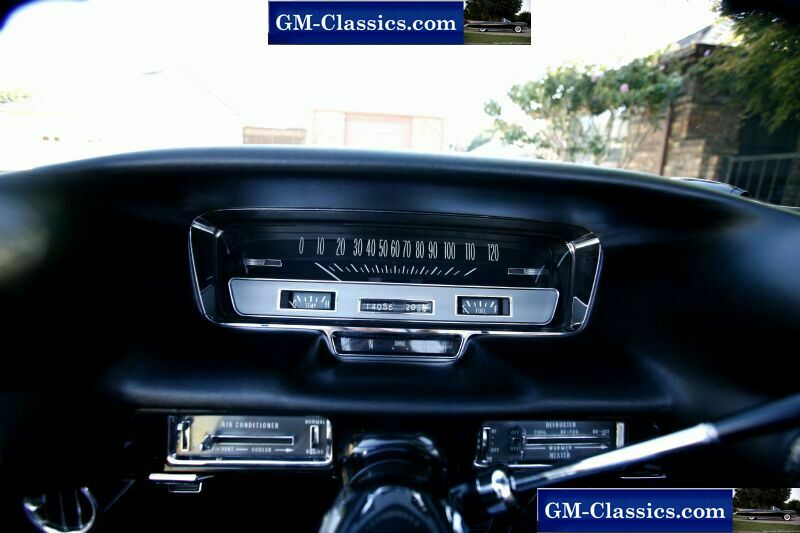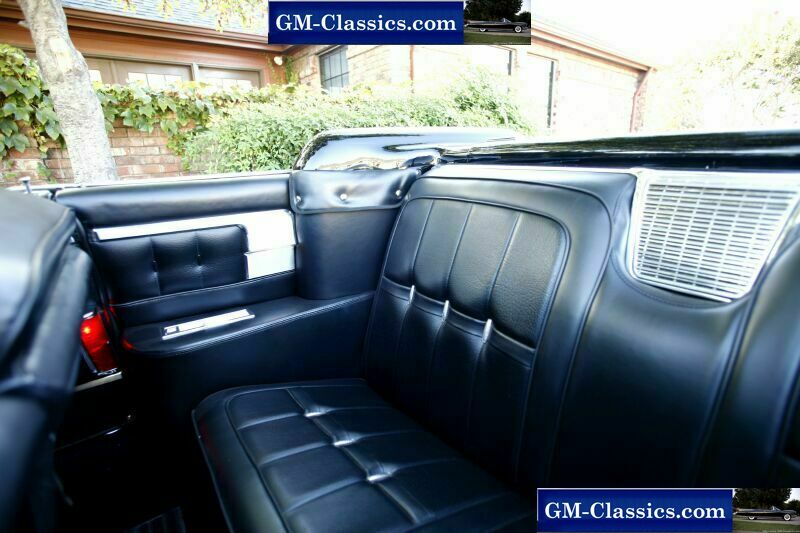 All glass original except windshield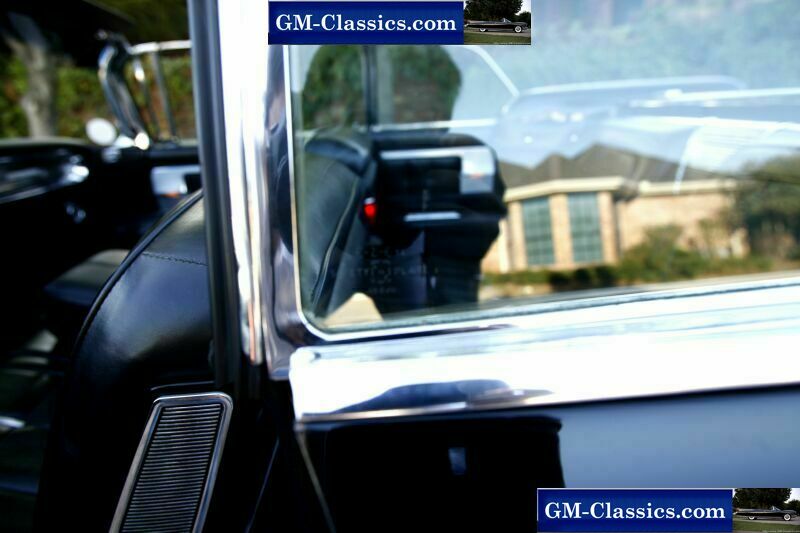 The "show off" trunk. Done with the original equipment. lots of chrome and high quality carpet. See power trunk pull down too!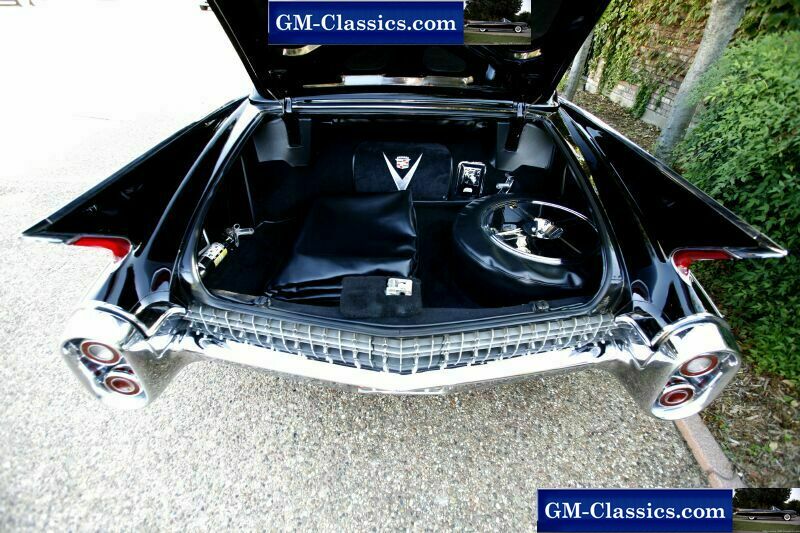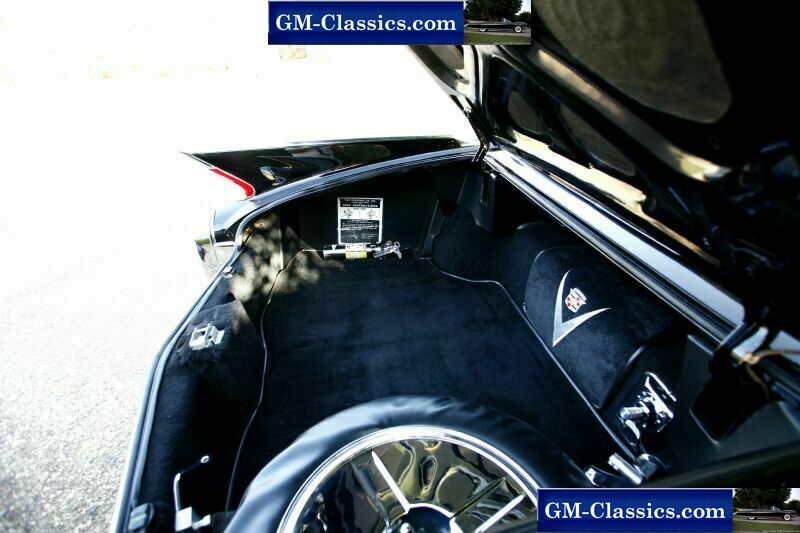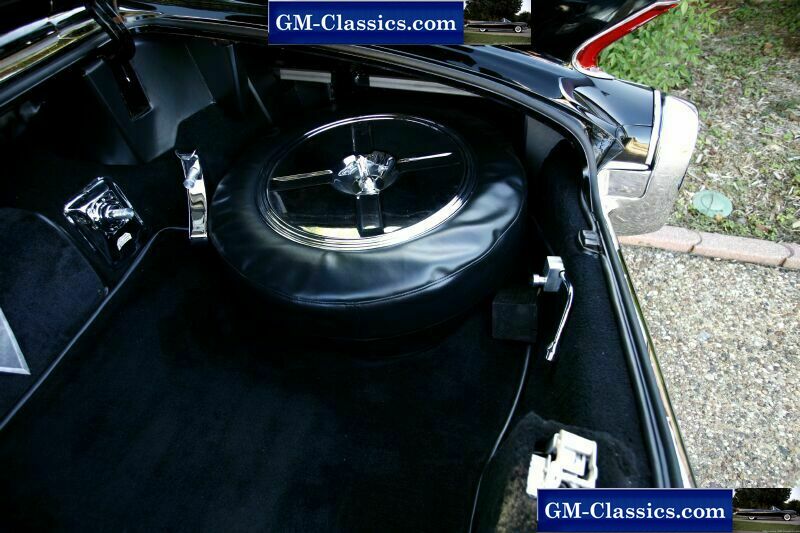 Under trunk lid original. Jacking instructions are on the driver side of trunk, seen in above photos.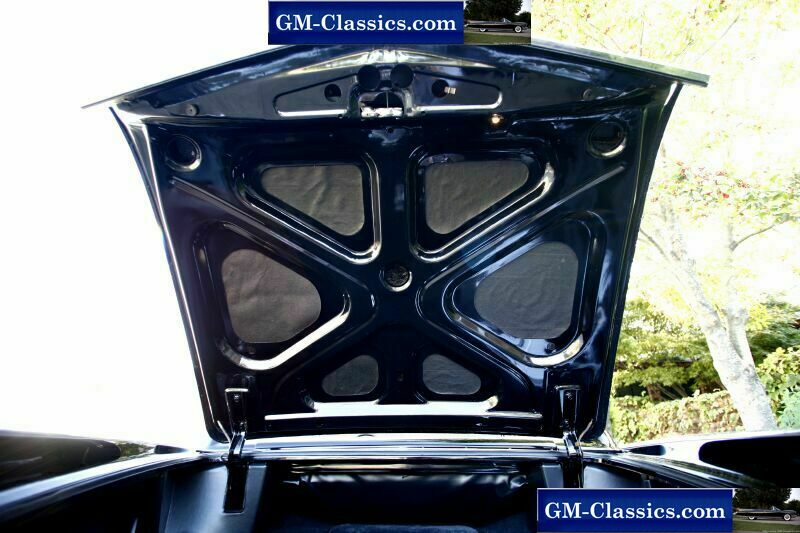 Original brake + gas pedal.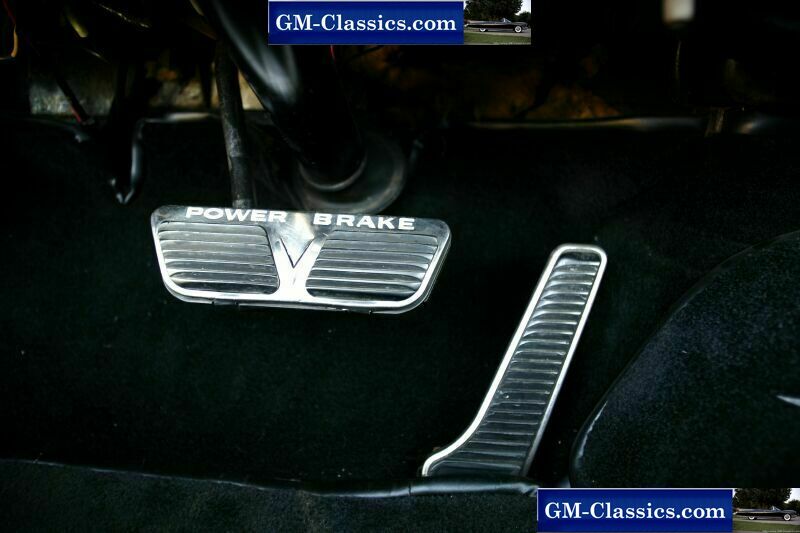 Original glove box and decals.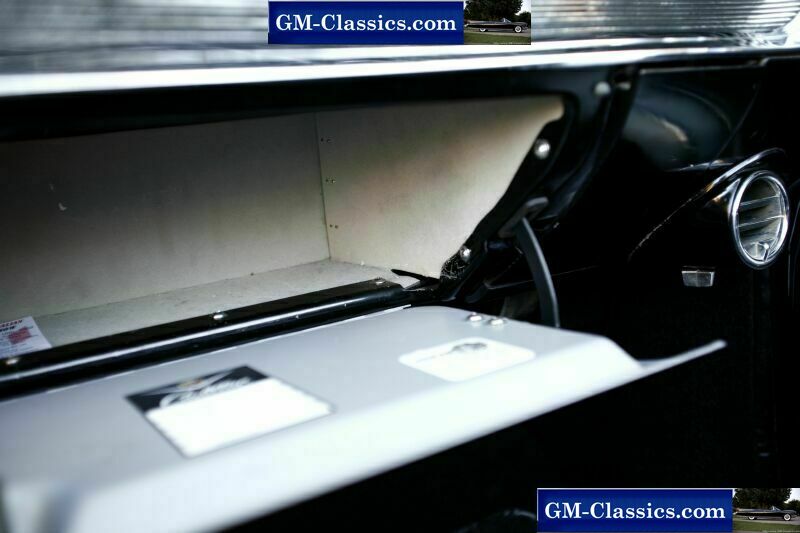 Perfect controls! Power (vacuum) door locks, L+R power vent windows and 6 way power seats. All work of course perfect!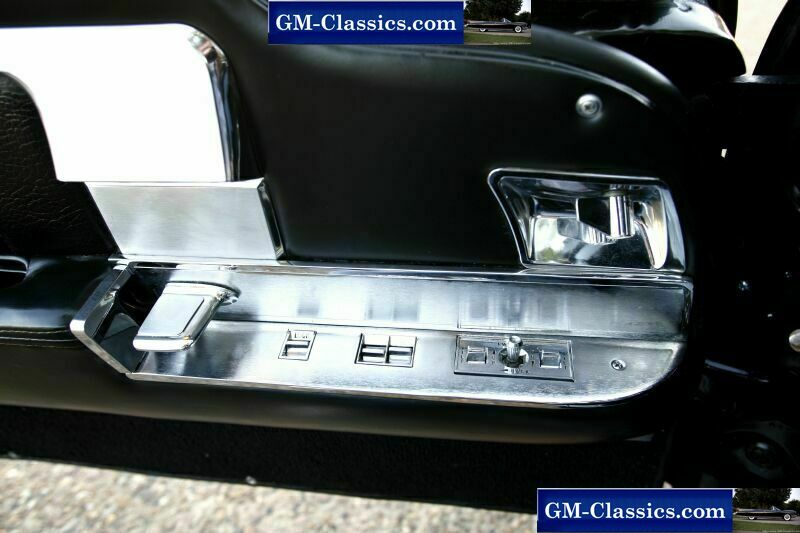 Cruise, power windows, headlamp with driving lights and the rest. All incredible!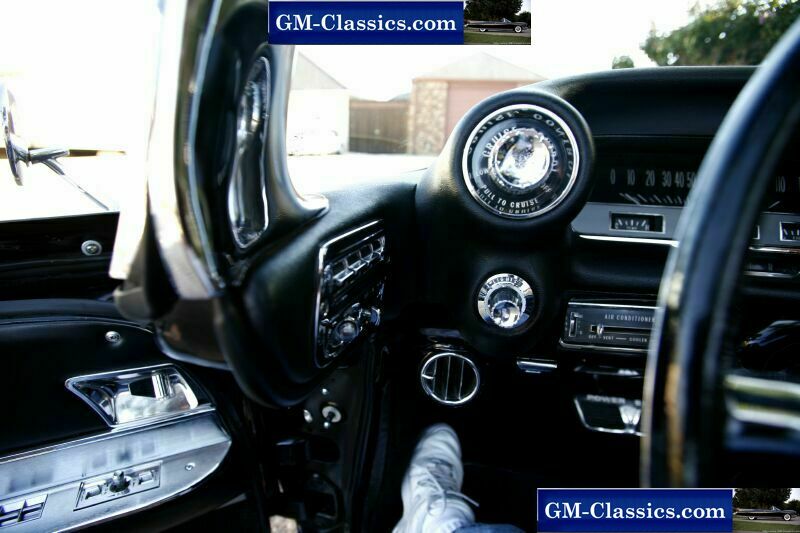 Incredible dash, dash chrome, steering wheel and entire package. This one you need to see up close, click it!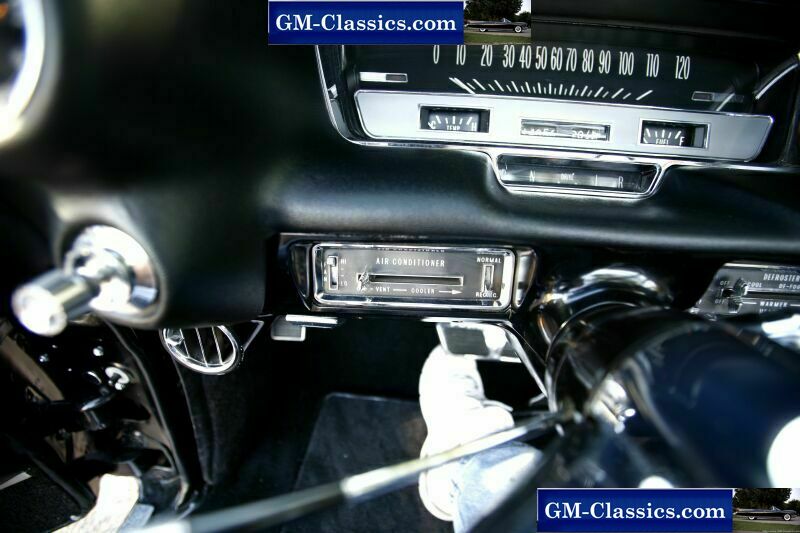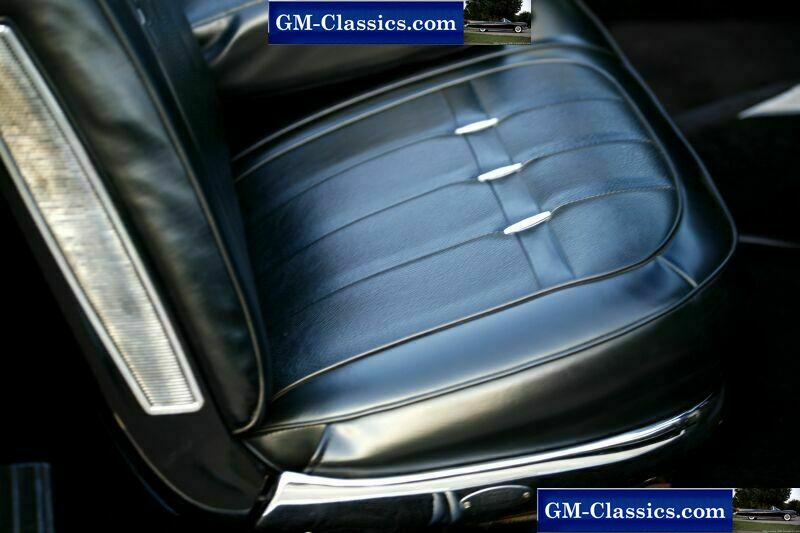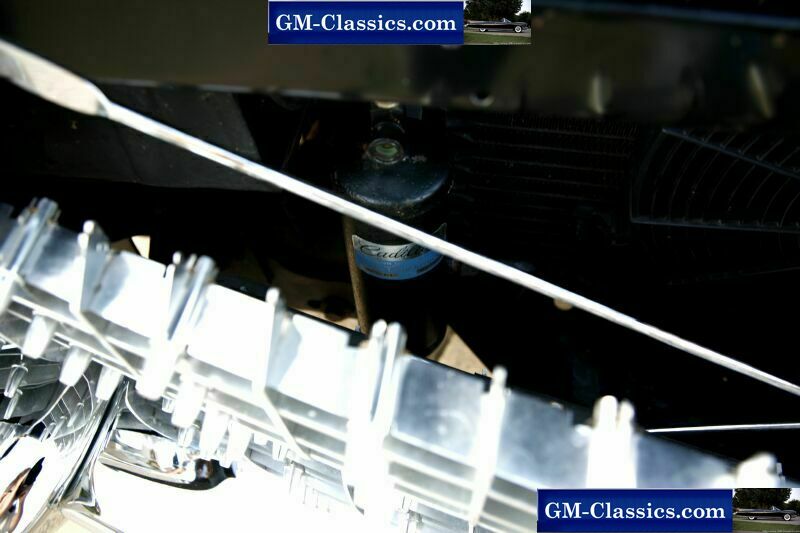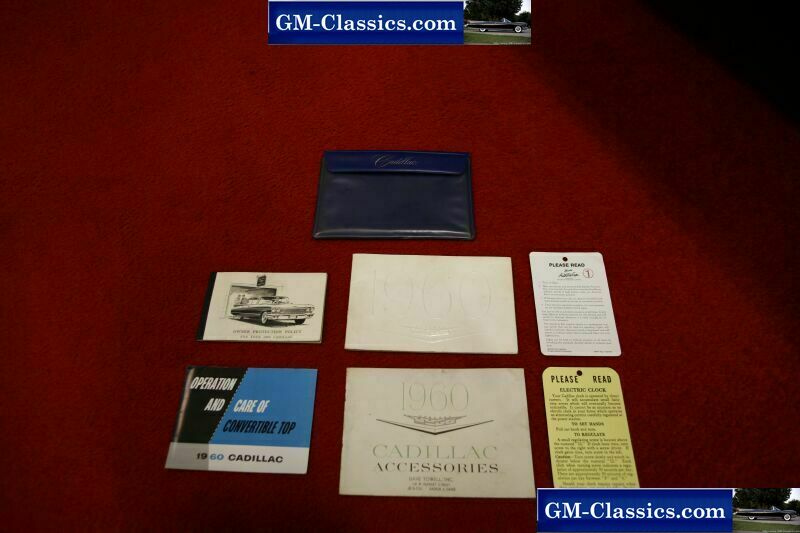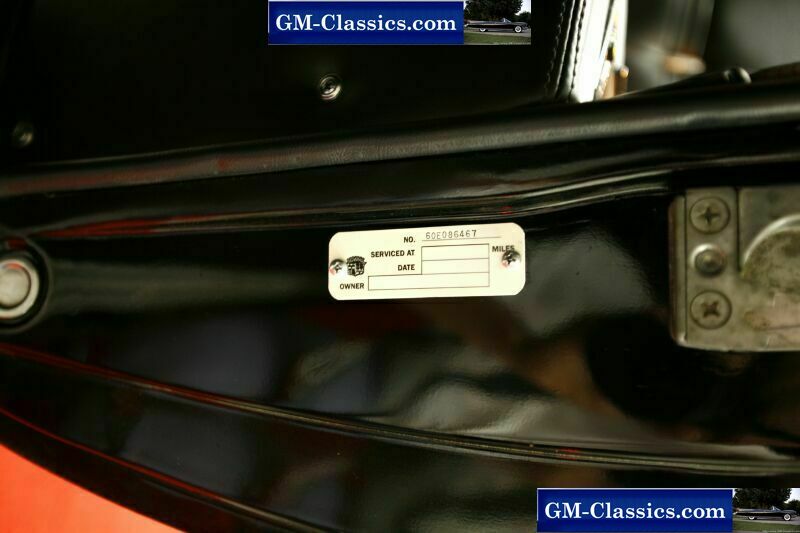 Eldorado Driving/Fog Lights + Parking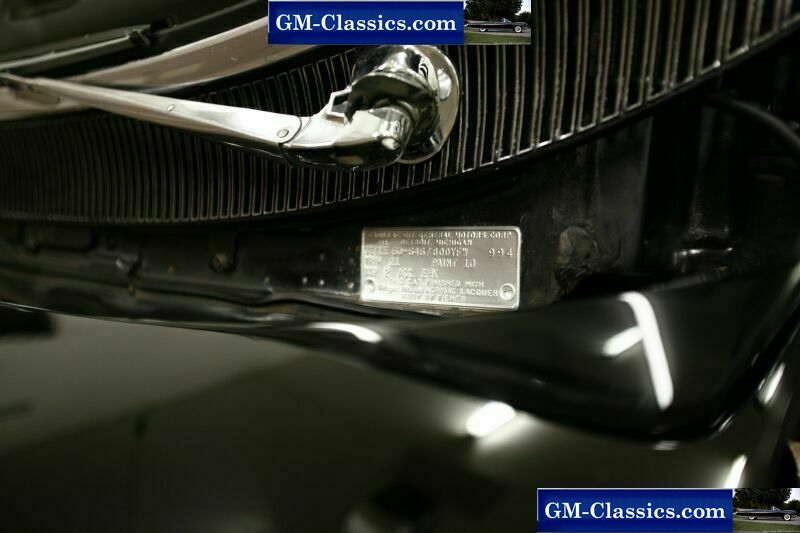 Another great photo to see up close. Just click it!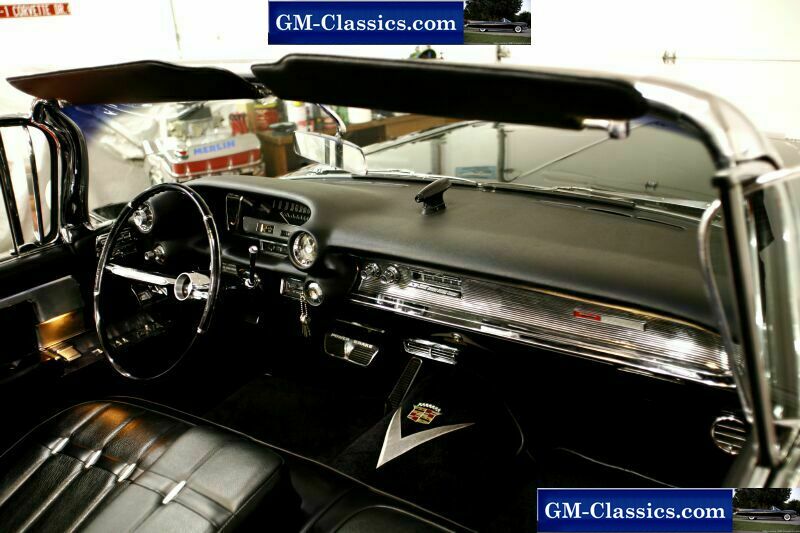 Perfect back seat and parade boot.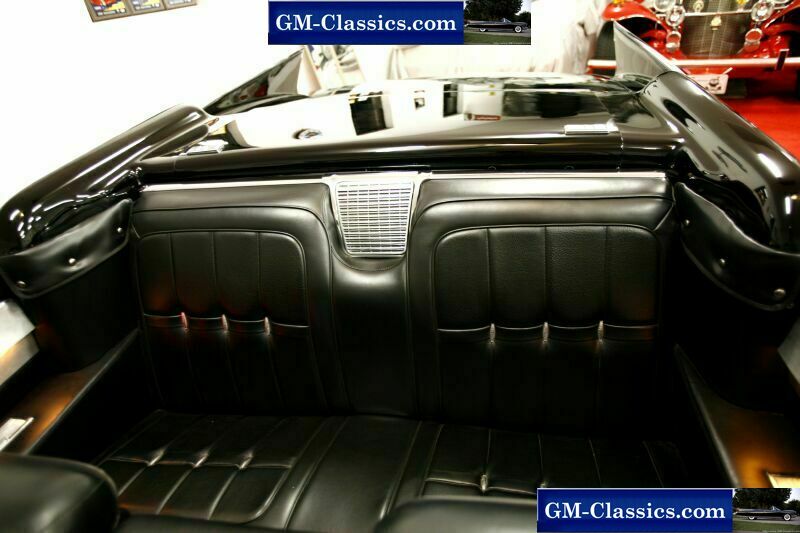 Original door panels other than very top sections. Absolutely correct!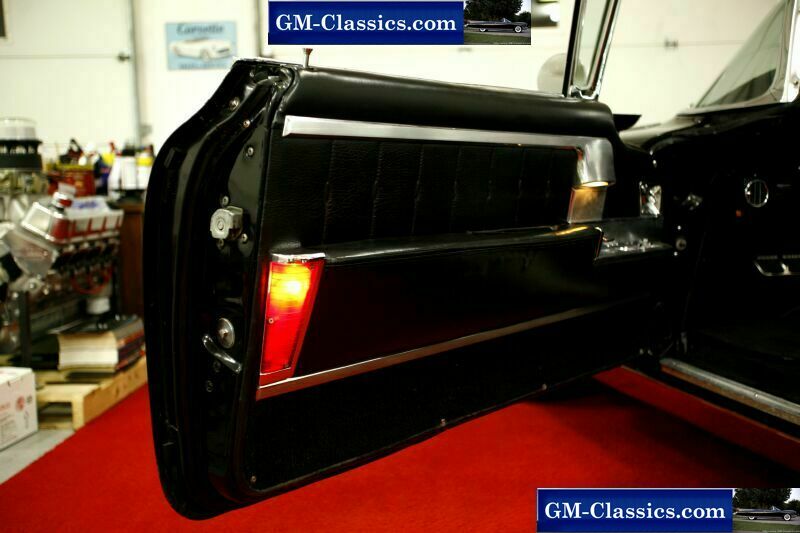 Original seat pockets back on Jenkins Leather.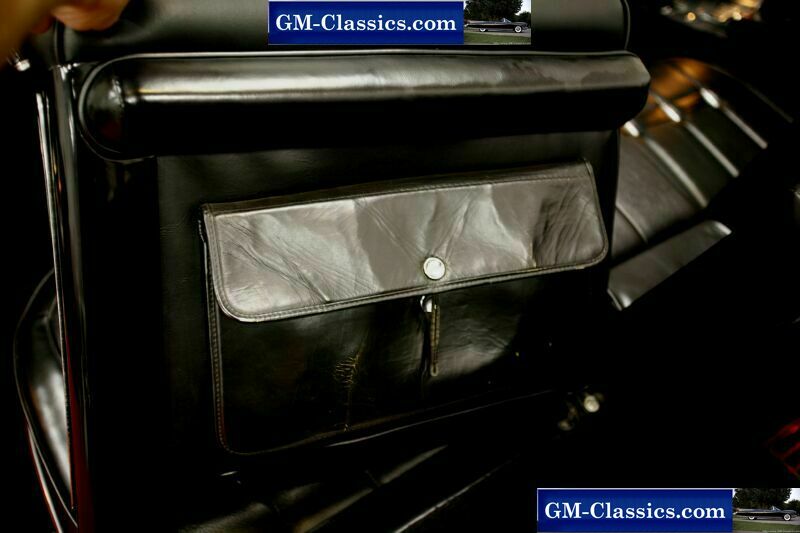 See me with the Canon 5D with 16-35MM F2.8 L Lens for inside shots inside. Outside was 24-105MM F4.0 L Lens.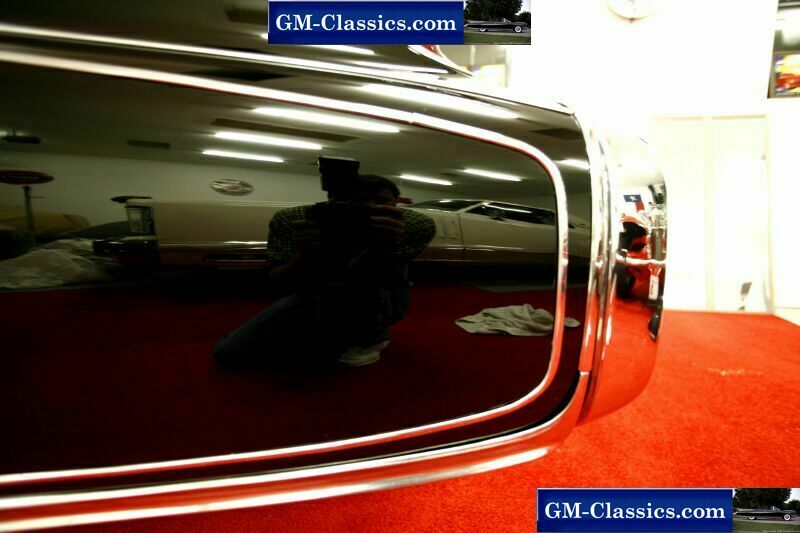 Correct high quality Stainless steel Exhaust, mufflers and correct resonators. Hung by original hangars! It is beautiful!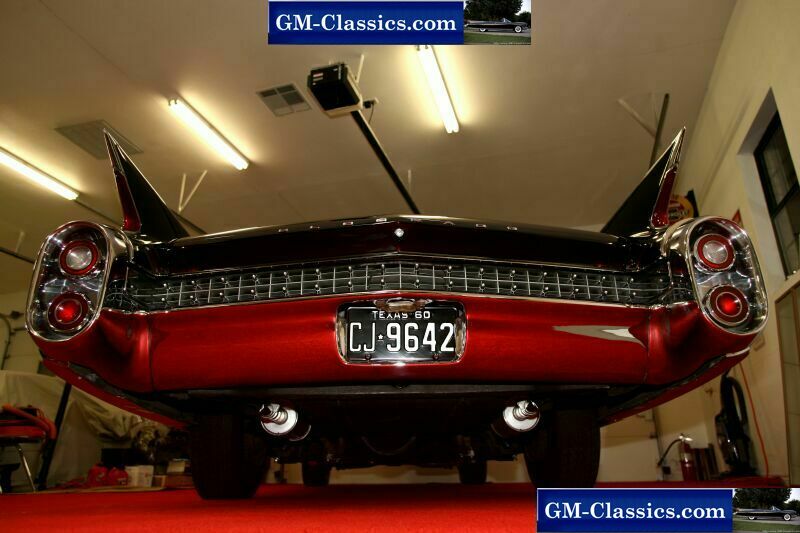 As clean as possible for a "non" frame off car. As nice of original undercarriage as you will see.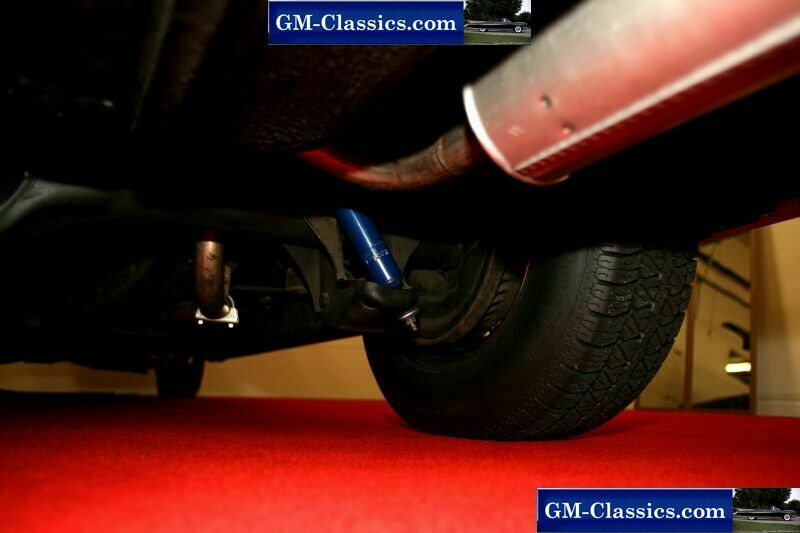 Original manual, books, and folder and GM accessory guide (a prize right here!). Electronic clock tag is reproduction though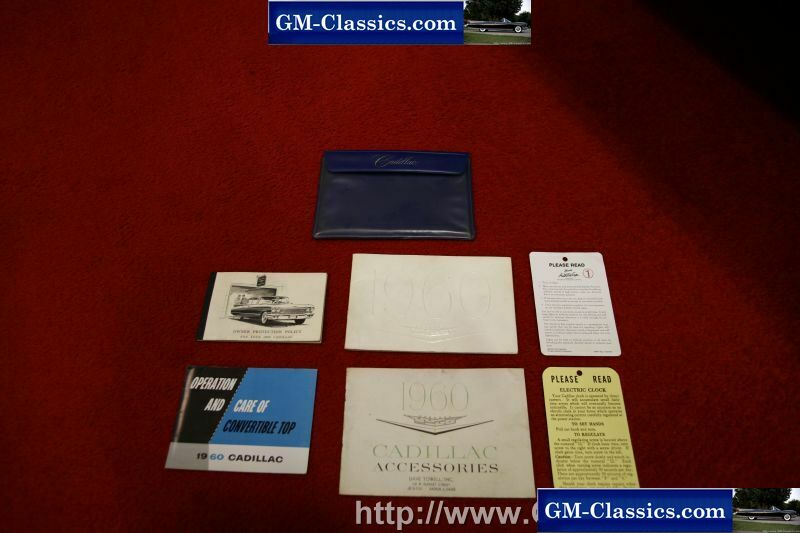 VIN Tag in original door jams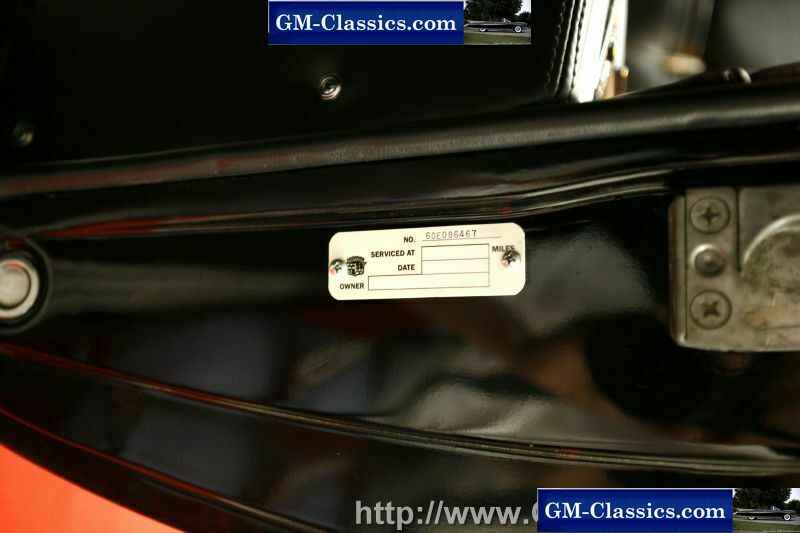 Body data tag; STYLE 60-6467, BODYFW 994, TRIM 11, PAINT 10, TOP 2, ACC. EHK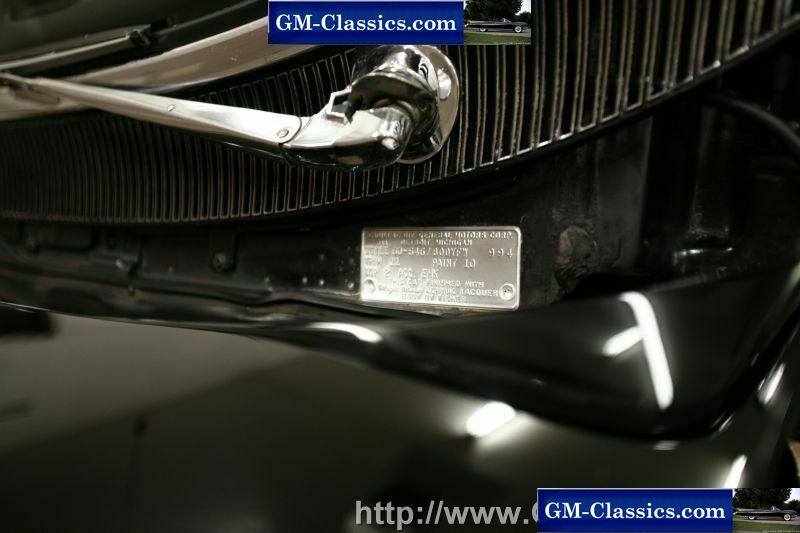 Reflectivity in this paint is about the best I have ever seen on the best show cars. A good representation of the quality this car depicts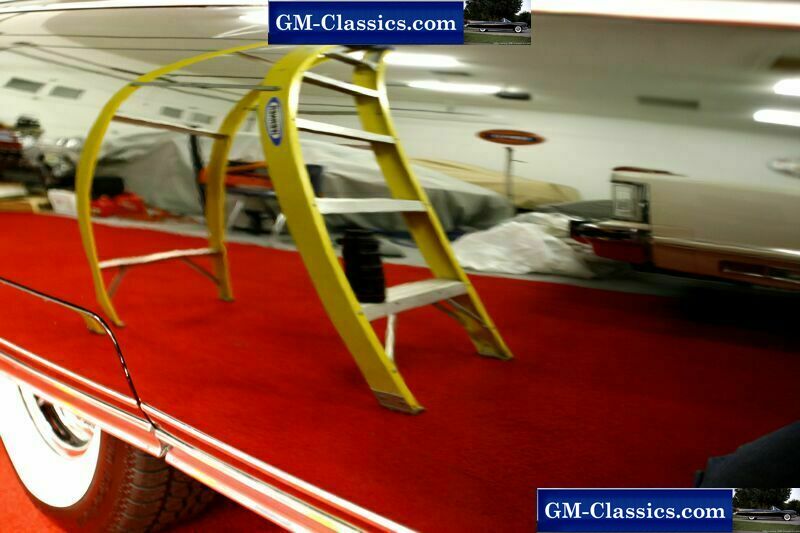 That is as wide as I could go (16mm) standing on a ladder and a 12 ft ceiling. 19 ft long machine!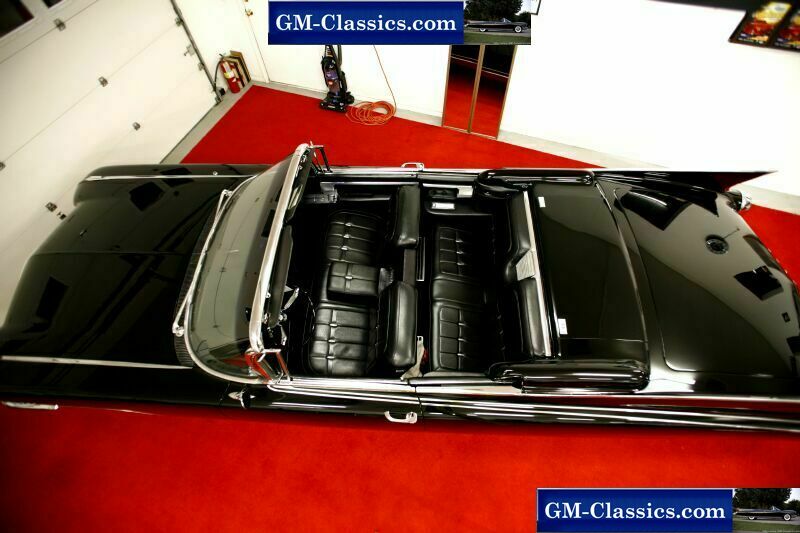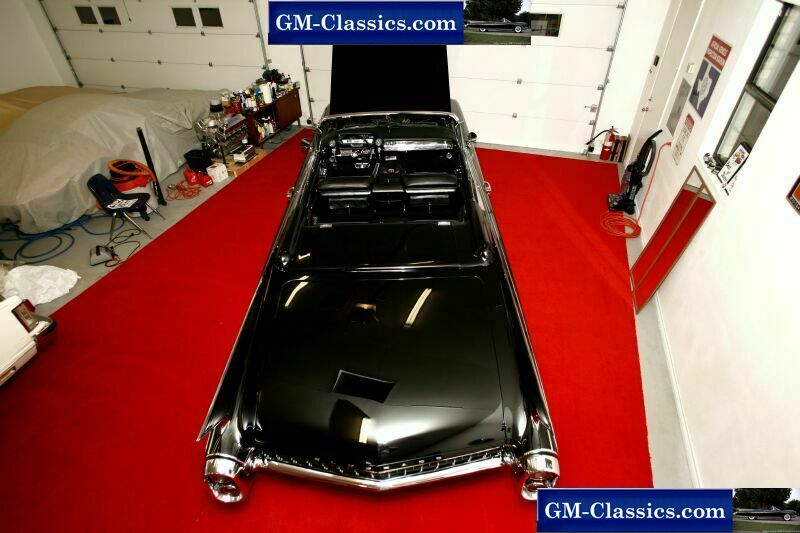 Official GM Factory Photo 1960 Eldorado, Circa 1960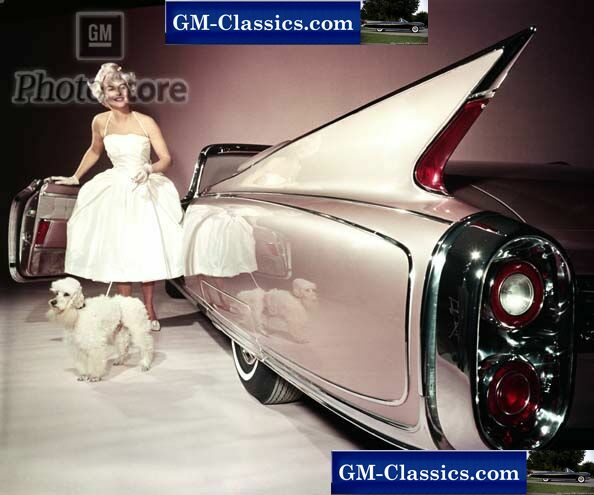 Over 50 years later from the above. GM Girl is better though, wonder where she is today!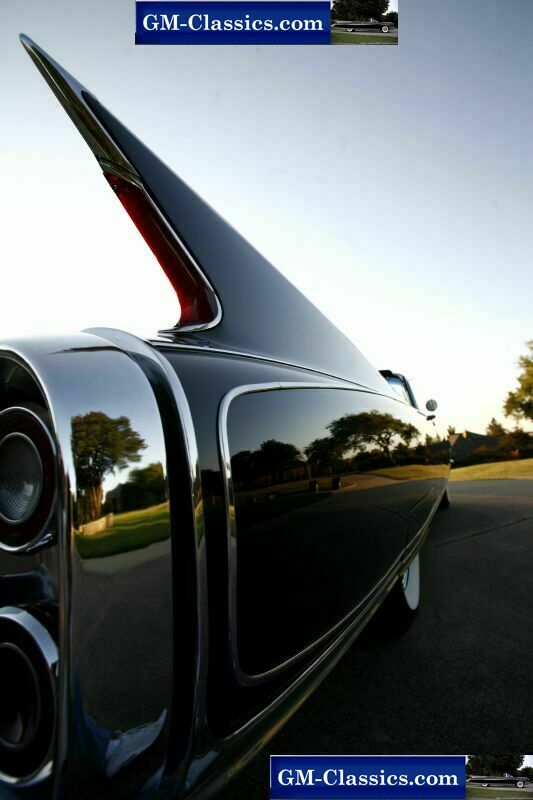 1960 Eldorado Biarritz. Click here for an extensive text description and history on this car
Click here for a Video Show of this Car
Click here to see a Professional Promotional 60 Cadillac Video
Click here for My Car Hobby Home Page
You can email me at Cadillacman@mcsmk8.com