1963 Corvette Grand Sport. D&D Full Tube Chassis with full cage. One of the best GS replicas built with performance, quality, show and vintage originality in mind. The famed 5 originals could only be so lucky to have this car representing them in modern times. This car is comprised of the full tube chassis and cage, a ZR1 Dana 44 Independent rear end, front/rear suspension components and brakes. Full coil over suspension is incorporated to the ZR1 chassis components. Transmission is a Tremec 5 speed with scatter shield + hurst shifter, Car has a 17 gallon cell, racing seats, 5 point harnesses mounted to the chassis and Halibrand Wheels. Yes its a total gut wrenching light weight tube chassis race car pawned off as a vintage street car.... But wait....It has a Vintage Aire AC system that works like late model factory car and roll up lexan power windows, power steering and power brakes! Can't live without that stuff! Now this is actually a 63 corvette that has been transformed, not a kit car.
The car is powered by an all aluminum Merlin X 540 big block providing a power to weight ratio not matched by anything production, ever.
Although the meager 700HP of the 540 might not be at that 1000+HP mark many turbo, supercharged and other type modified tuner street cars are at today, the power to weight ratio combined with the engines broad power curve on this 2600LB street legal vintage race car is immense enough to offer world class competition to more powerful cars when the project is complete. The main point in using a lightweight platform with a pre built motor is to achieve a reliability factor that should surpass any of those constantly on edge modified cars. I have always made in my motto for the cars I build up to be super fast all the time, not just the fastest one time only. Power to weight achieve low 10 second 1/4 mile times in the high 130s, 0-150 MPH in the 11 second range with a top speed of 200MPH considering the 3:45 rear end and the .68 OD. The goal of this car is to be one of the fastest street drivable, normally aspirated motored vintage cars ever done. The other factor besides reliability is to have a safety factor that can keep up with its power. The tube chassis and cage should help the safety margin a good bit better than a typical super street car.
Check back for updates!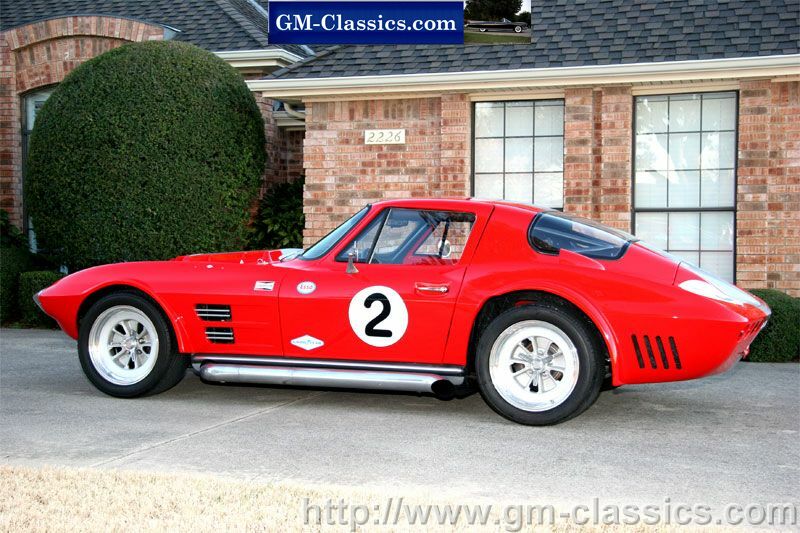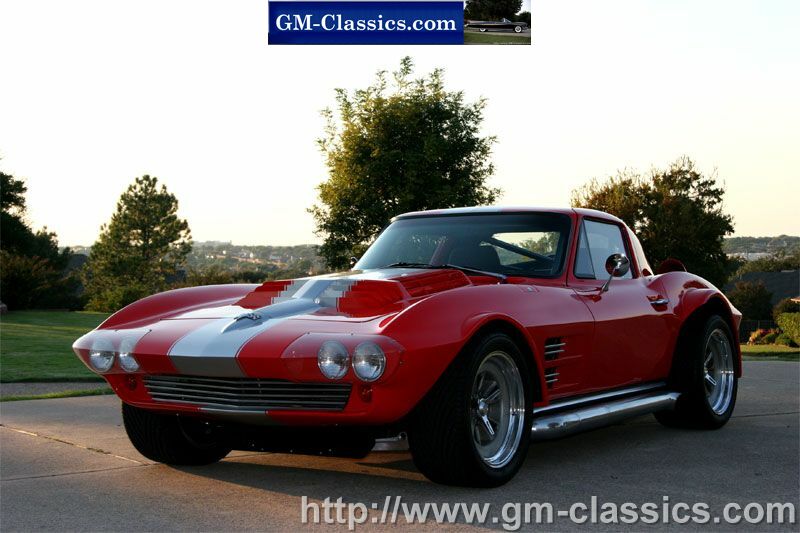 Correct 1963 GS decals on the car.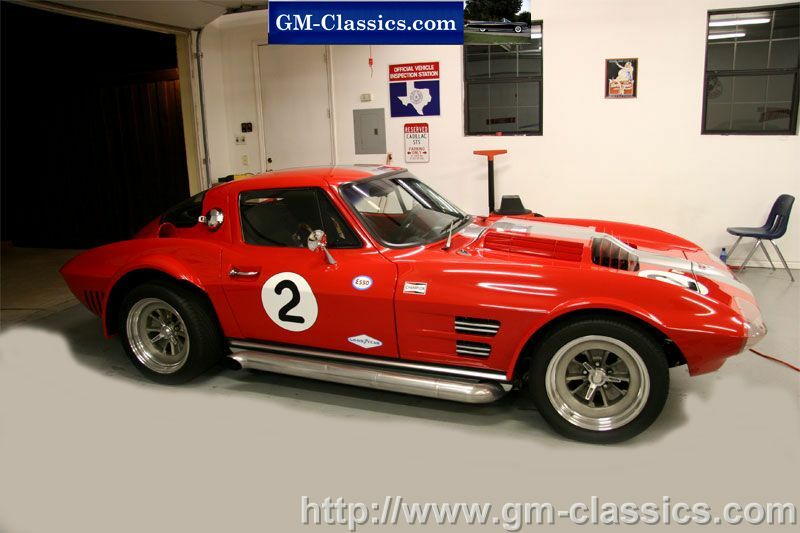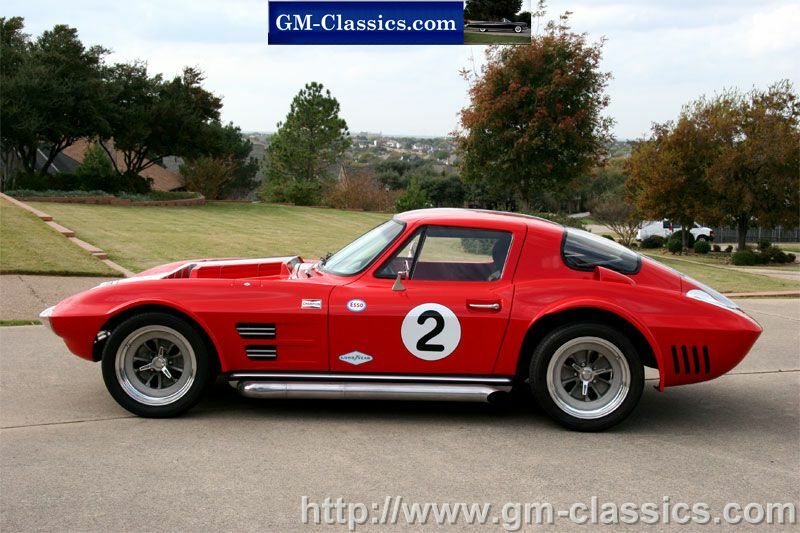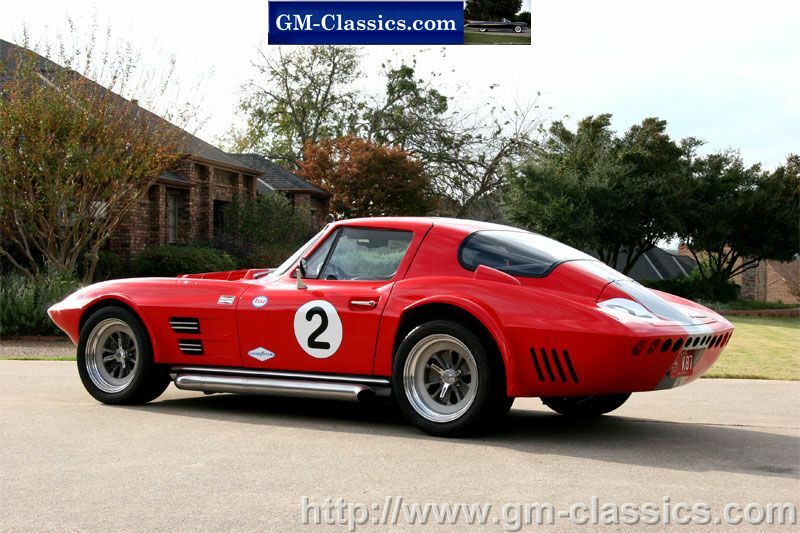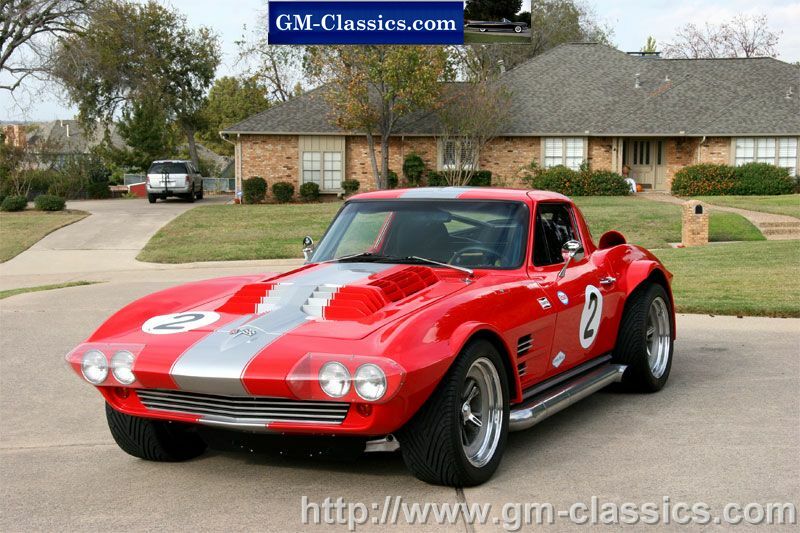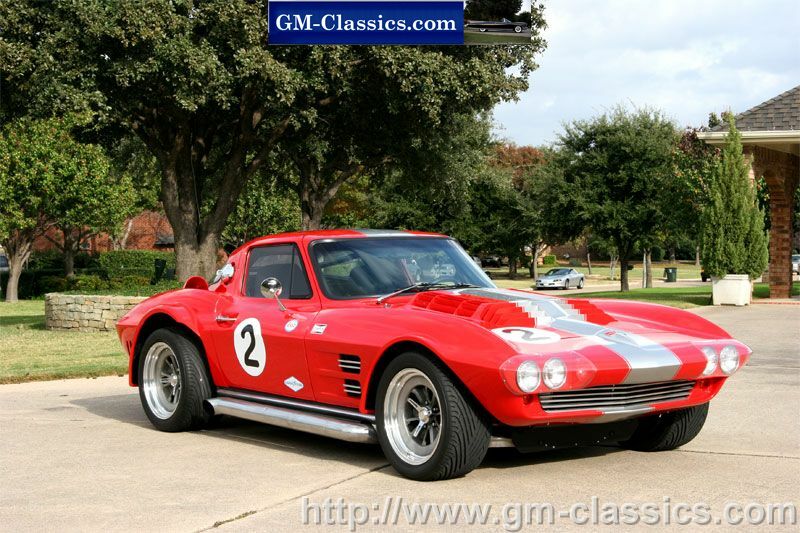 Built To Spec World Products Aluminum Merlin 540 Dynoing at 697HP has arrived on Big Tow F-250.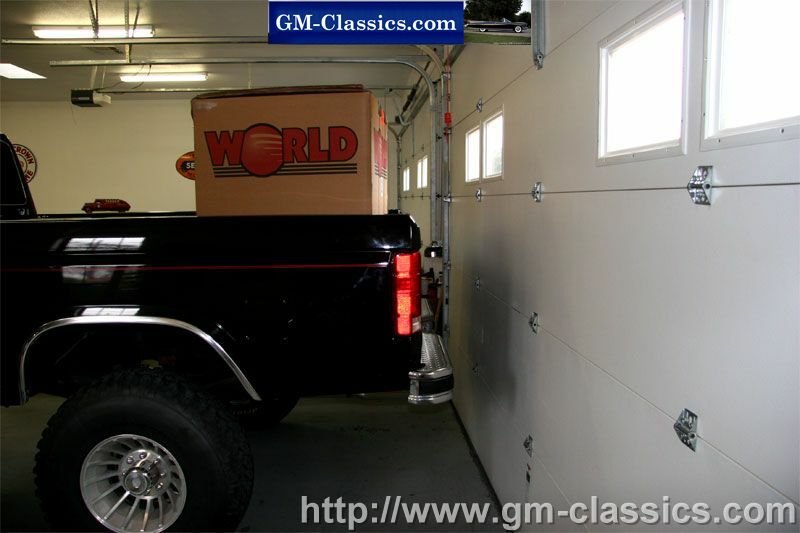 World Products/ Bill Mitchell Hardcore Merlin 540 aluminum block/heads with Roller Cam and dominator carb.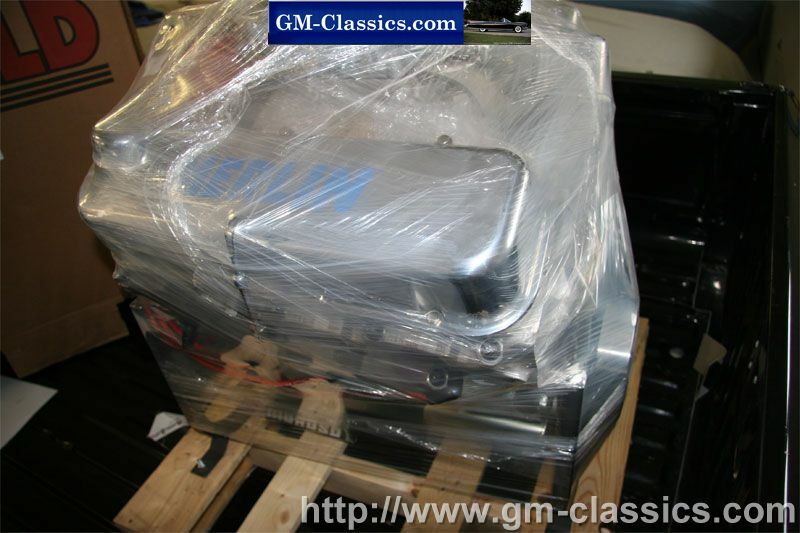 697HP on pump gas at the dyno, can't wait to see it really run in the car!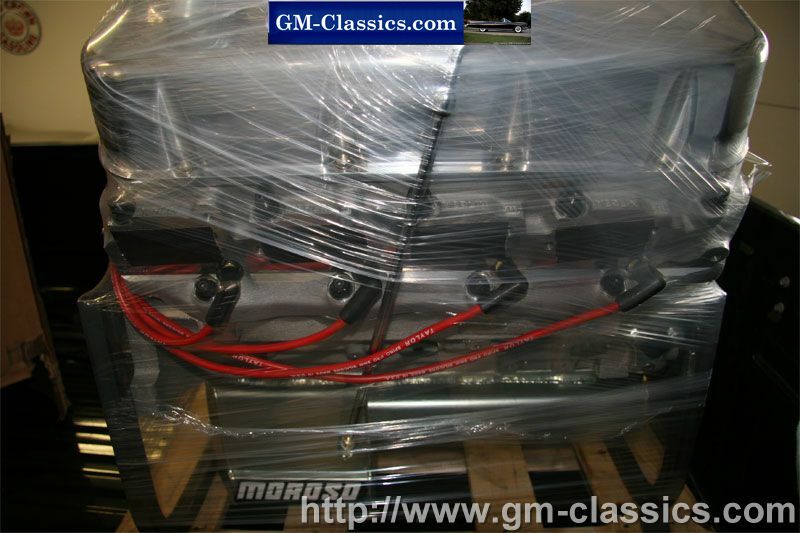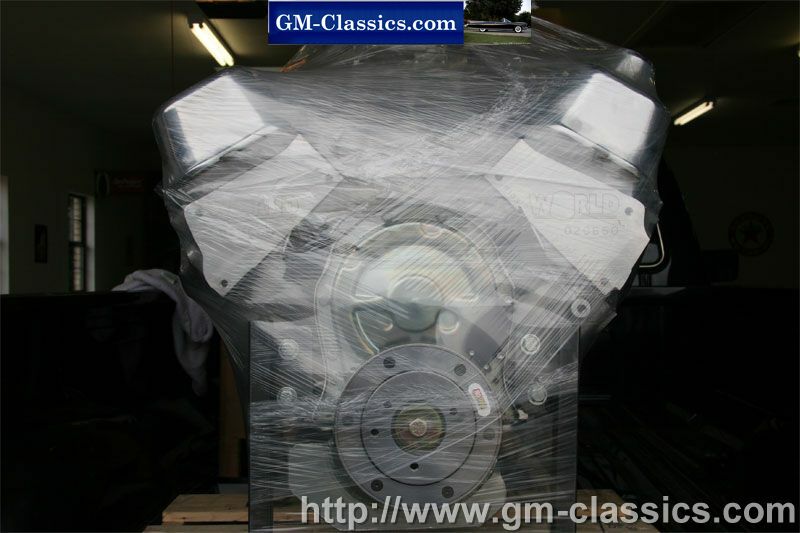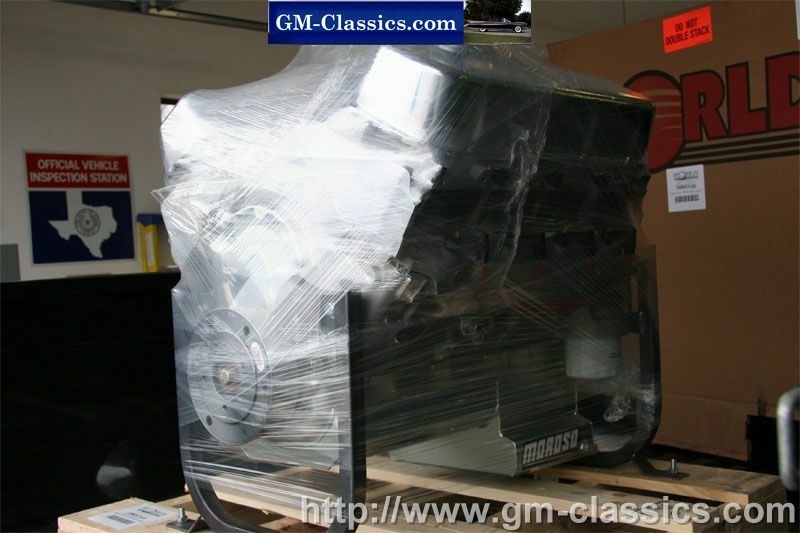 Dyno Sheet on brand new 540 motor. What will it do later??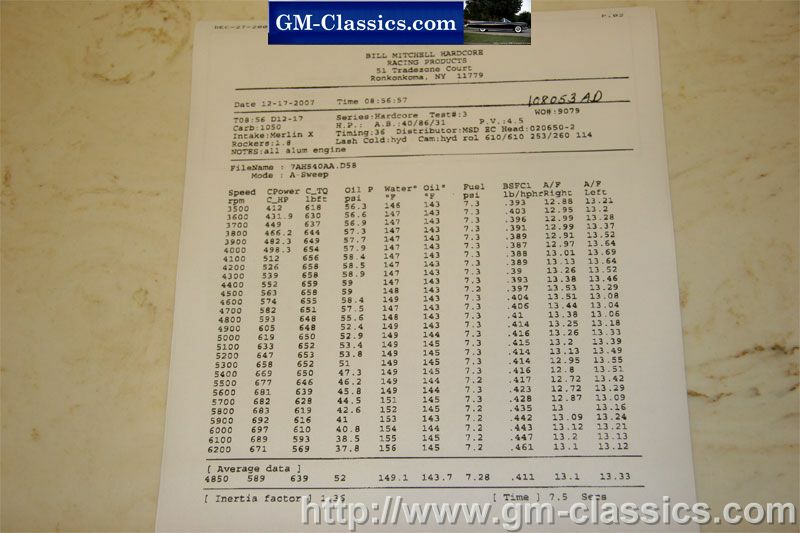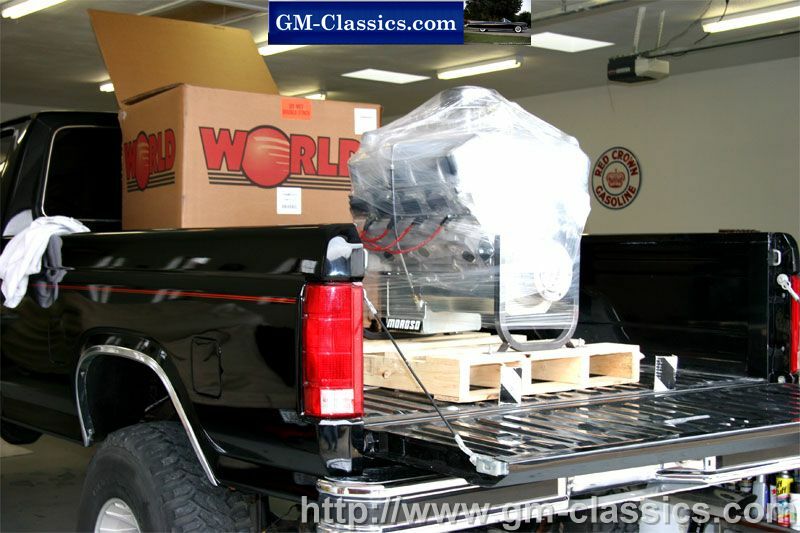 Click here for My Car Hobby Home Page
You can email me at Cadillacman@mcsmk8.com