1965 Buick Rivera Gran Sport, Flame Red/Black. 465 Super Wildcat 10:25:1 Dual Quad Engine, Super Turbine 400 Transmission with Variable Pitch Converter and 3:42 Posi Track Rear end, Al-Fin Brakes. One of 3354 Grand Sport Rivieras built. Fully optioned with AC, Cruise, Tilt Wood Wheel, Power Antenna, AM/FM, chrome 15" rally wheels, rare black vinyl top, upgrade cloth interior....and riding on 1965 Original Goodyear Bias Polyglass 8.4x15 tri-band tires!!
One of the finest Bill Mitchell designs, if not the single finest. A pinnacle car from a pinnacle era. The Riv of 63-65 platform was shared by no other GM car and 65 is considered the best Buick Riviera of all times. Then add the rare GS option with the Dual Quad engine.... you got the best of the best and the most rare of the rare. This rare and authentic Riv GS was added to the collection in 5/2012. Prior to GM-Classics, it was in a single owner's hands for over 30 years. Larry is a well known lifetime Buick enthusiast in that circle and this car holds many awards and titles under his care. It took many years for Larry and I to reach an agreement to where he would part with this gem. This Riv also has had a lot of exposure in publications over its life, a few are shown here. This is probably the single most noted and awarded 65 Riv GS in the world.
General Motor's themselves has a 65 GS Riv in their Heritage Collection.... It is nothing like this car by any comparison, so even the General does not have a GS this nice in captivity. What is nice about his car... it is NOT a restoration!!!! It has had a comprehensive cosmetic refinish on the exterior in terms of paint alone (almost 30 years ago), but nothing major has been torn apart on this car and the car has never experienced any "neglect" in its life that would allow it to be left for a better day. The vinyl top is its day one original, the interior down to the carpet is original an not tampered with either. The car has a light level of patina to it, but given the fact of its age, it crosses the line of being nicer than it should be for original. The motor has NOT been out of the car or taken apart and certainly the body has never been off the frame, etc. The car has 60K authentic, well kept... and yes most important, collector owned garaged miles. Under the hood has had a comprehensive detail and the carbs were rebuilt. The exhaust system is a FACTORY NOS entire system that was put on in the 80s. and is still like new! Car is riding on original day 1 Delco Shocks, al\though you will see I have a new set of era correct Delco Pleasurizers for it too that will go on it in my hands. This car has been a noted show car for 30 years... Prior to that it was garaged in the hands of another Buick owner and kept perfect too. His name is still on the dash. Its history is stellar in terms of cars of this era. Every aspect of this car functions to new spec still today.
The Riviera GS is a muscle car that crosses boundaries from a very capable street fighter to a high end luxury car. Because of that, and because it cost more than just about any other muscle car of the era makes for the possibility for one like this to exist in original form. Something this expensive was less likely have the standard issue muscle car abuse and neglect program given to GTOs, camaros, etc... then slapped back together then called original today. If you could buy one of these new, you probably had a nice home and garage to park it in making it more of an adult muscle car that could survive honestly! This is one of the most honest muscle cars I have ever encountered.. and I would own a ton of other model muscle cars...... if I actually found an honest one. I just see through too much when it comes to cars... and this one has enough depth that I cannot see through. It is easier for me to find these low mile rare brand new Cadillacs that are 30-50 years old vs a truly honest and well cared for muscle car. This is one of the few.
CLICK ANY PHOTO FOR AN EXTREME BLOW UP!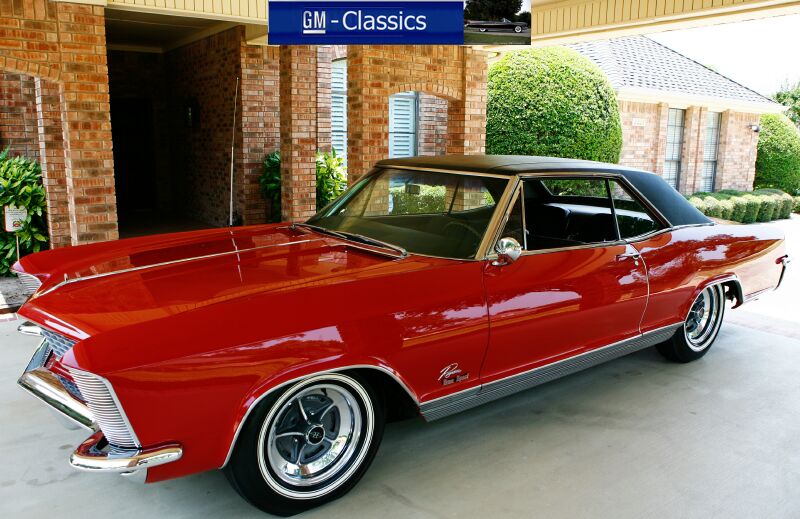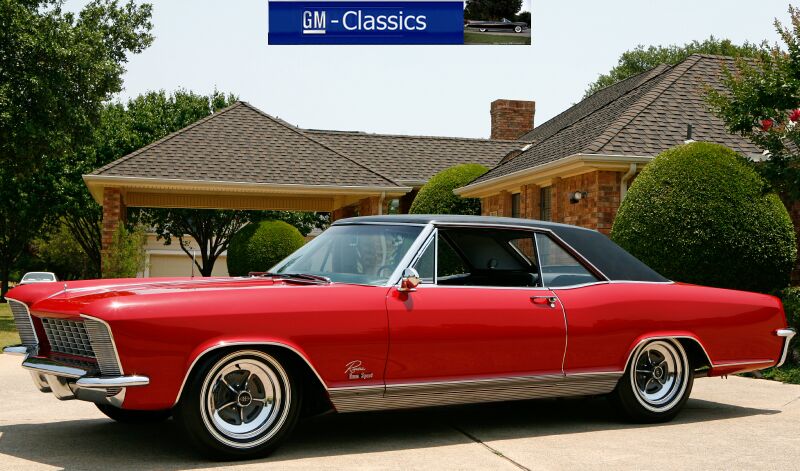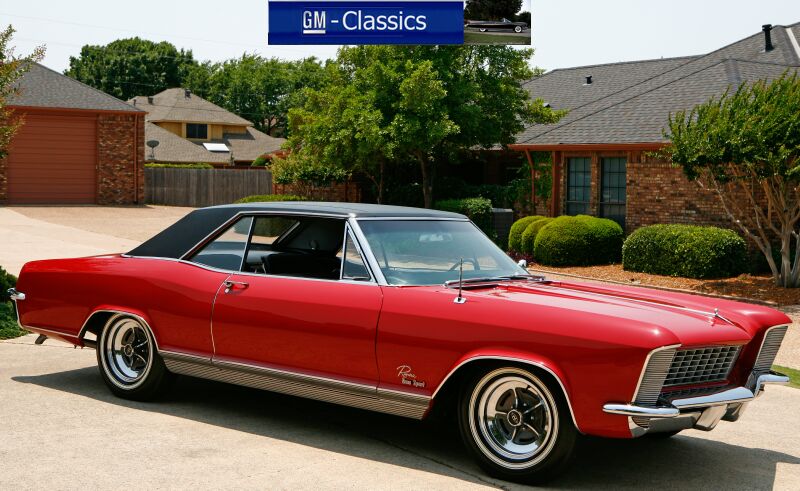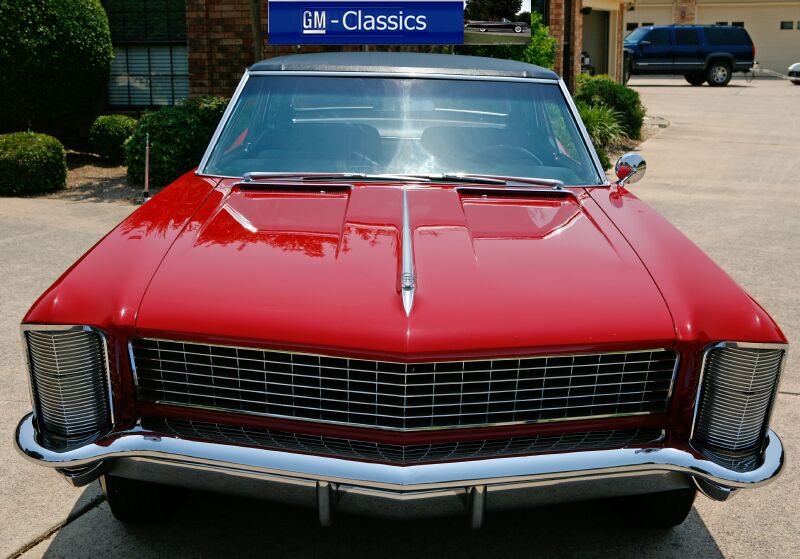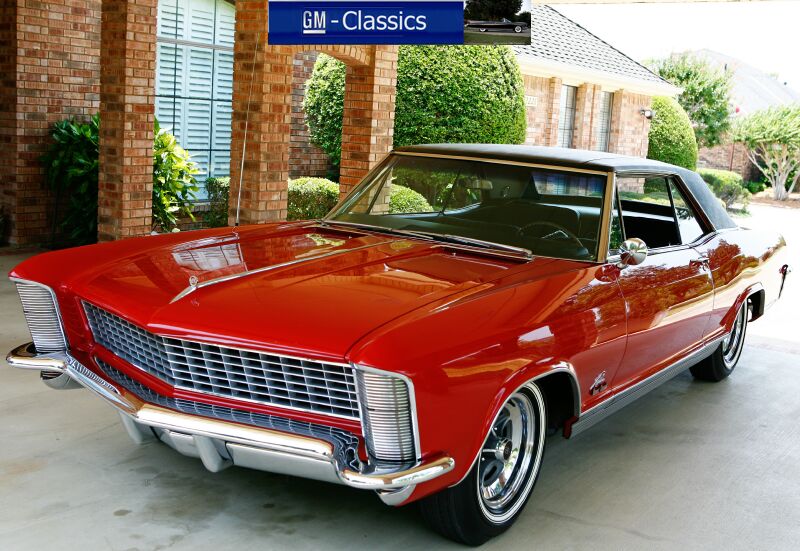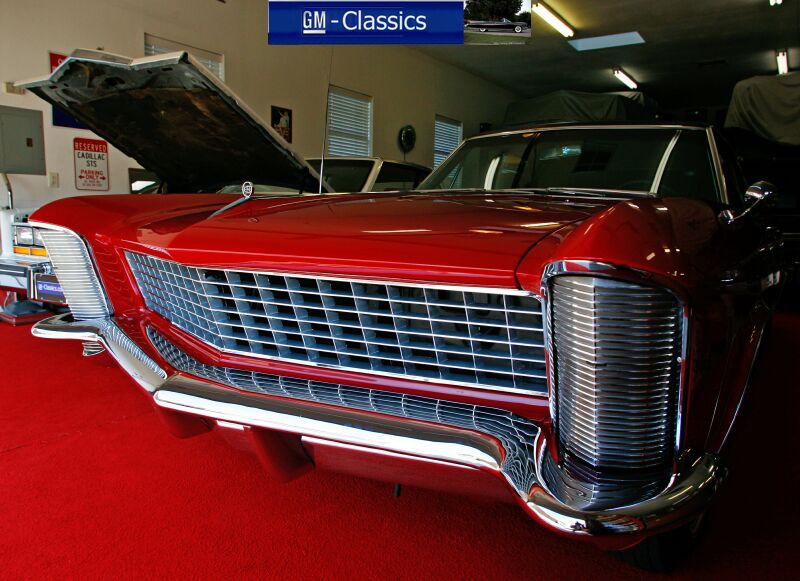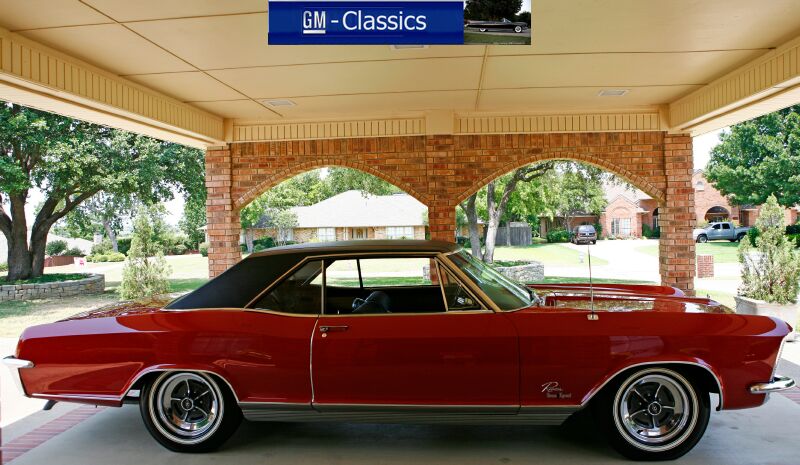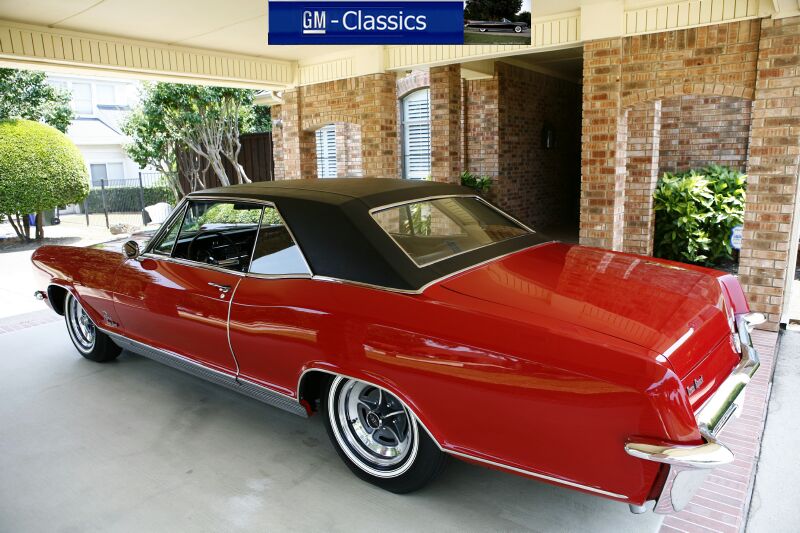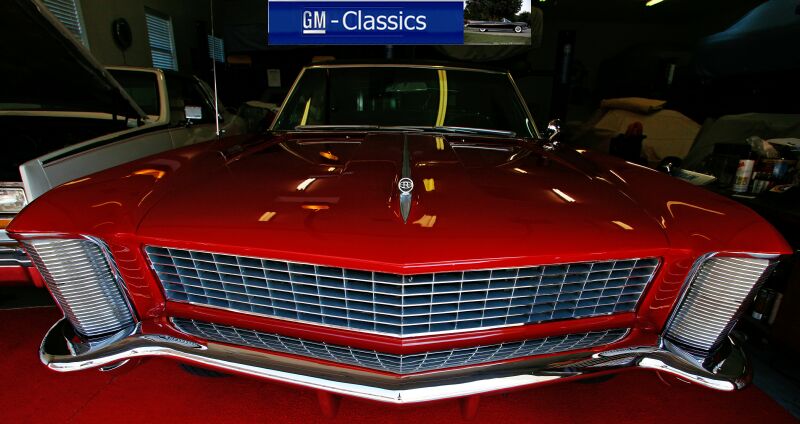 A true Bill Mitchell Masterpiece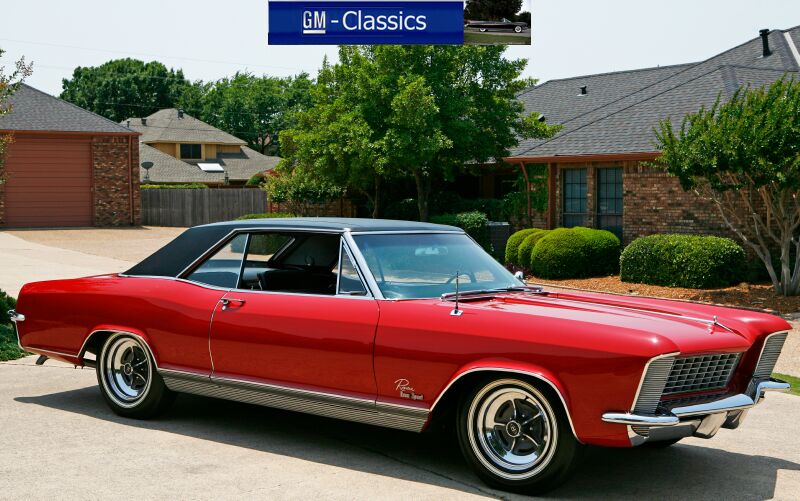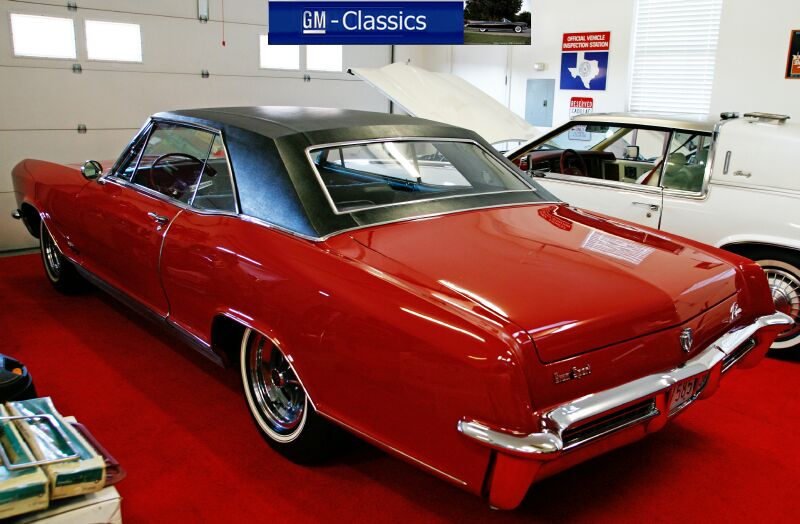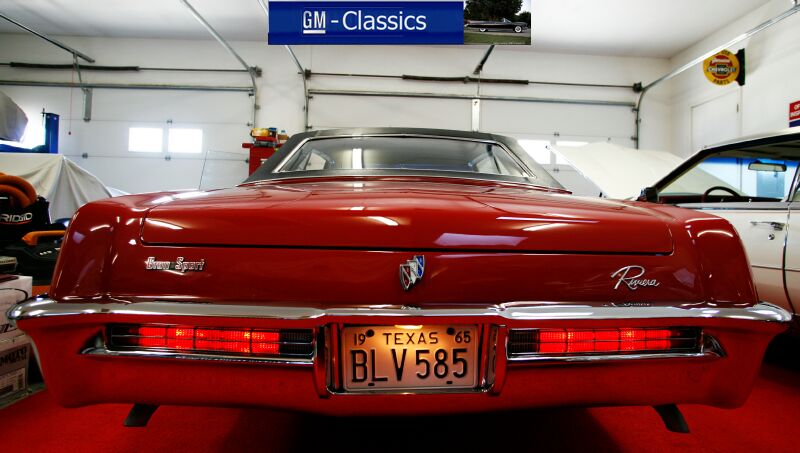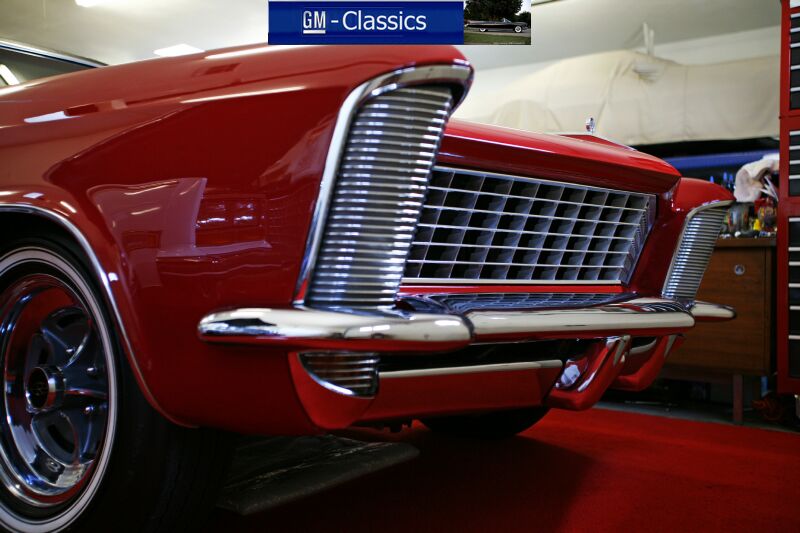 One of the best looking front ends ever done. A Mitchell Masterpiece...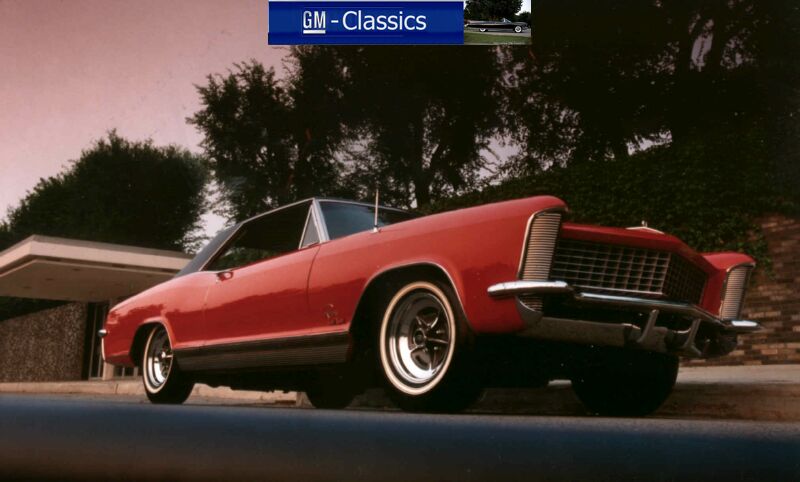 Buick photo of THIS car for Calendar.
Buick photo of THIS car for Calendar.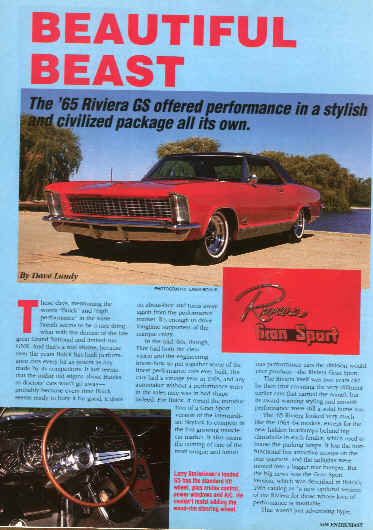 Magazine articles, late 80s, early 90s.... THIS car.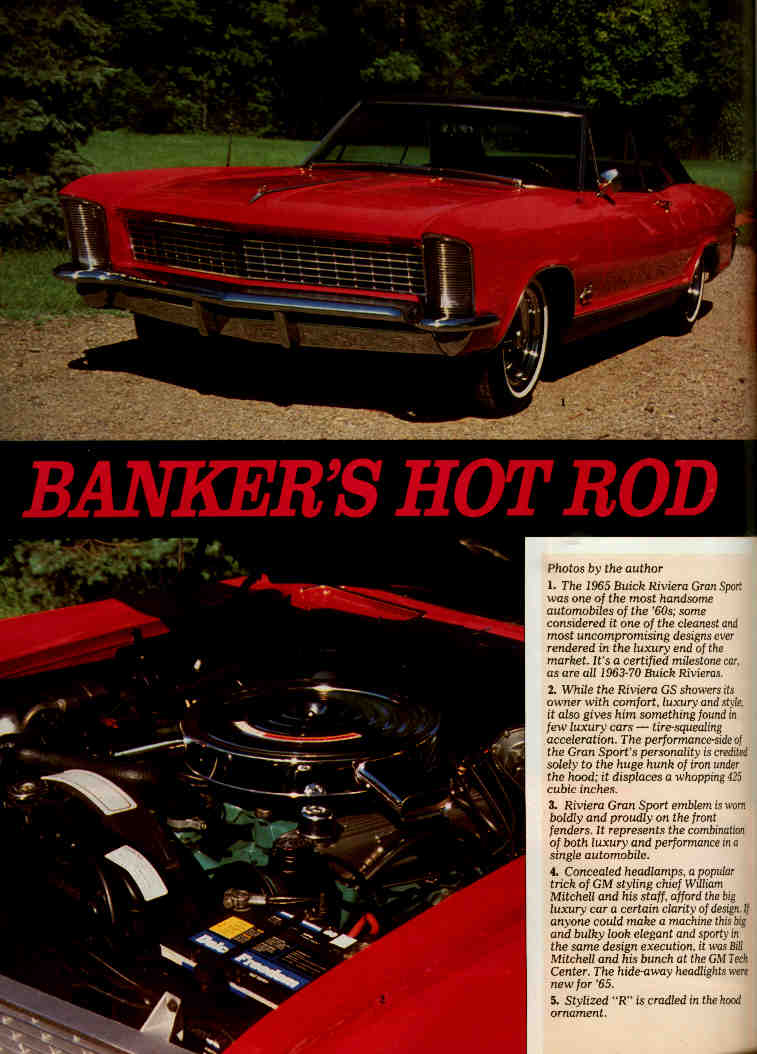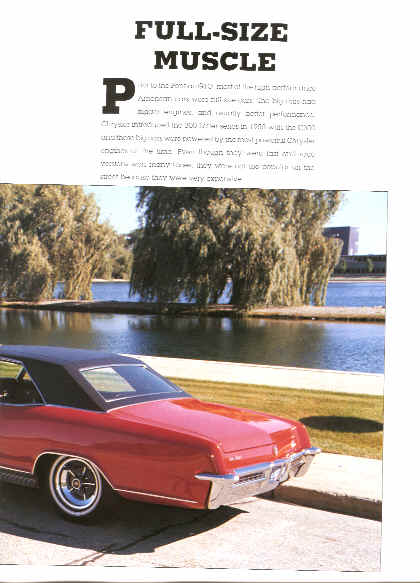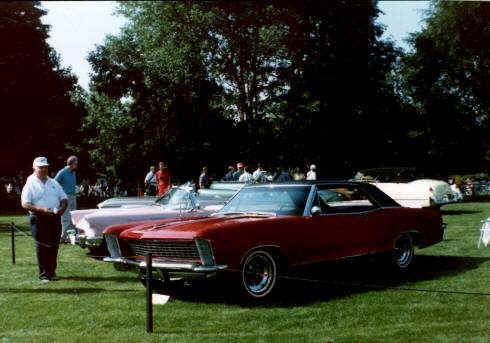 Meadowbrook in the 90s, 1st place... entire show.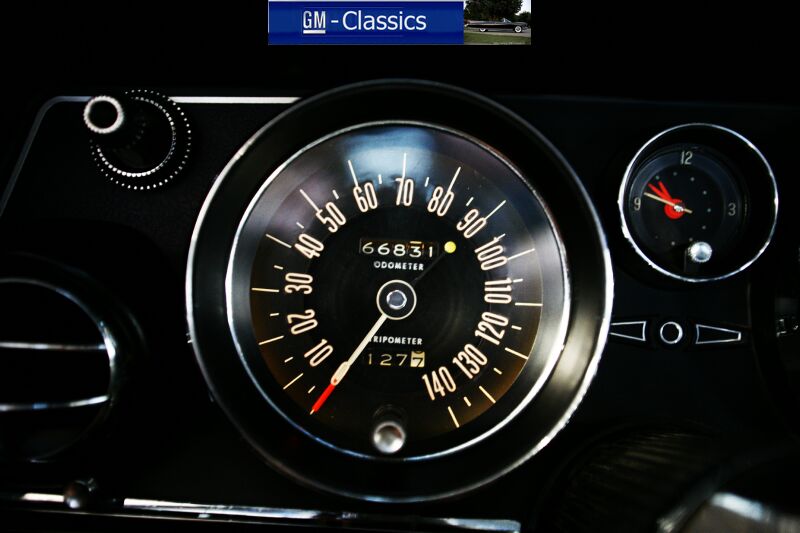 Actual miles.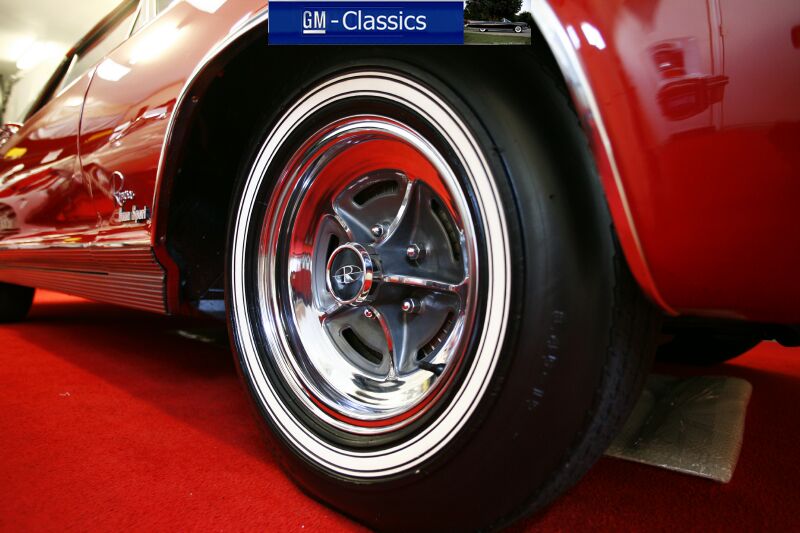 Shot of original Rallys and original tri-band Polyglass tires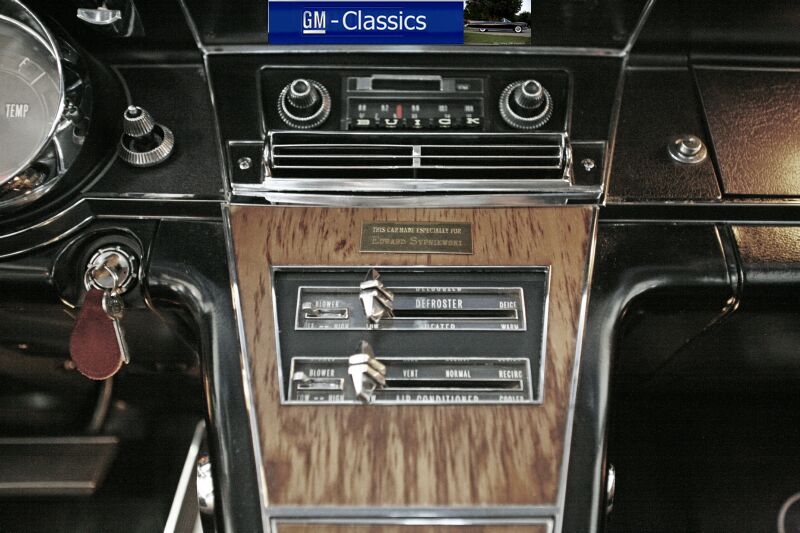 AC and Heat.... and AC is R12 and works to spec in all modes (as does heat).. and the compressor is the ORIGINAL.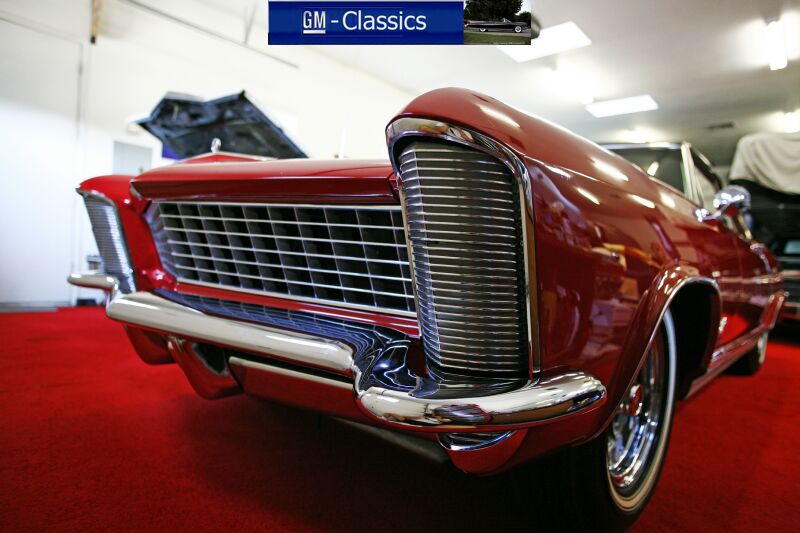 Perfect clamshells and grille. The open and close like new.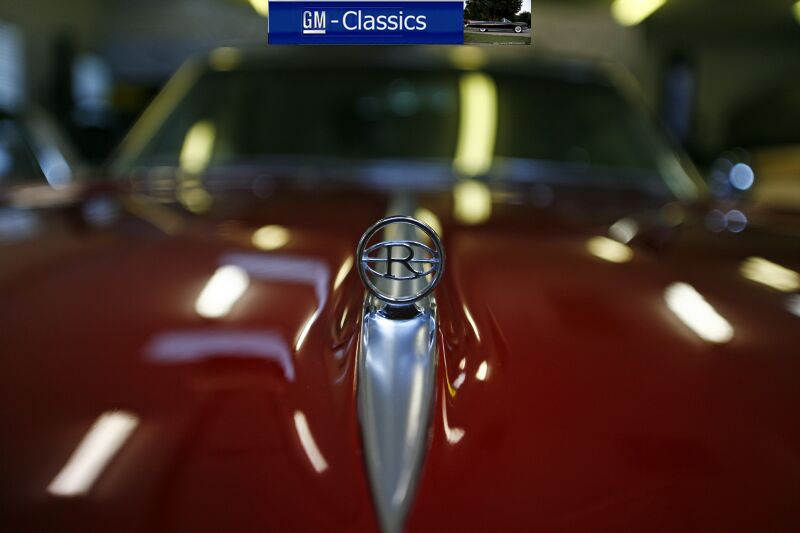 The "R" hood ornamant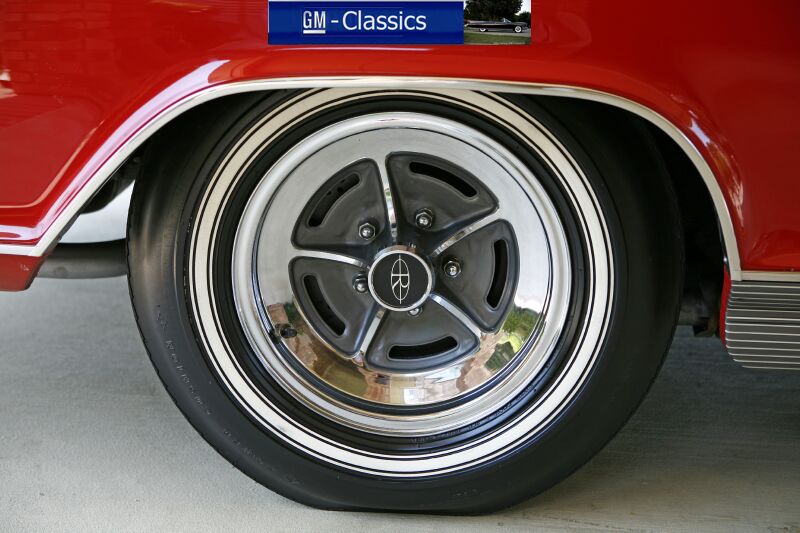 Yes these are 65 date coded tires from this car as new.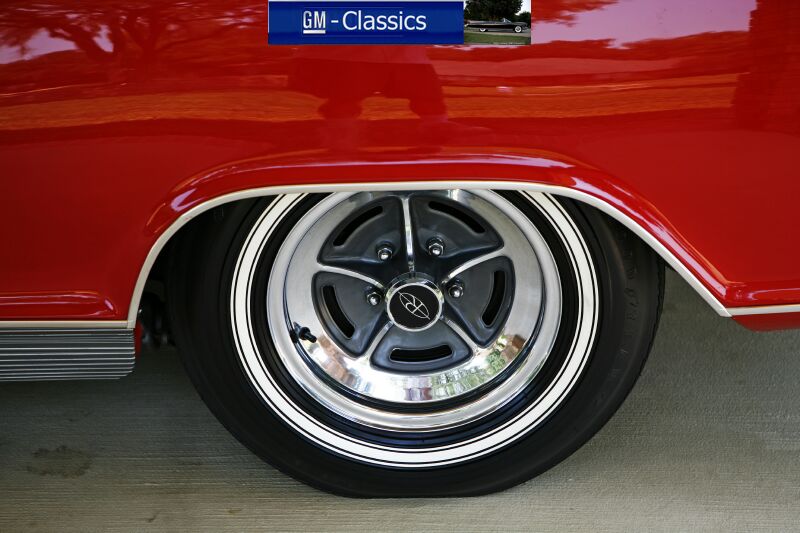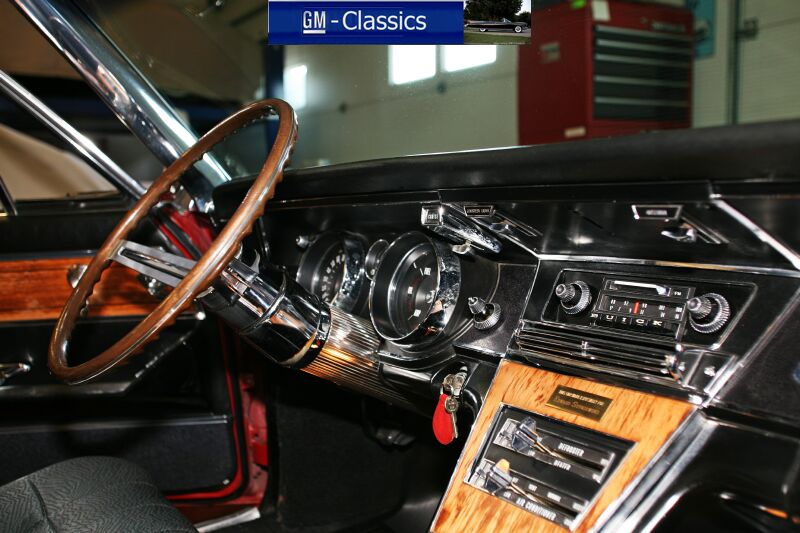 "Custom Made" for 1st owner plaque put on when new.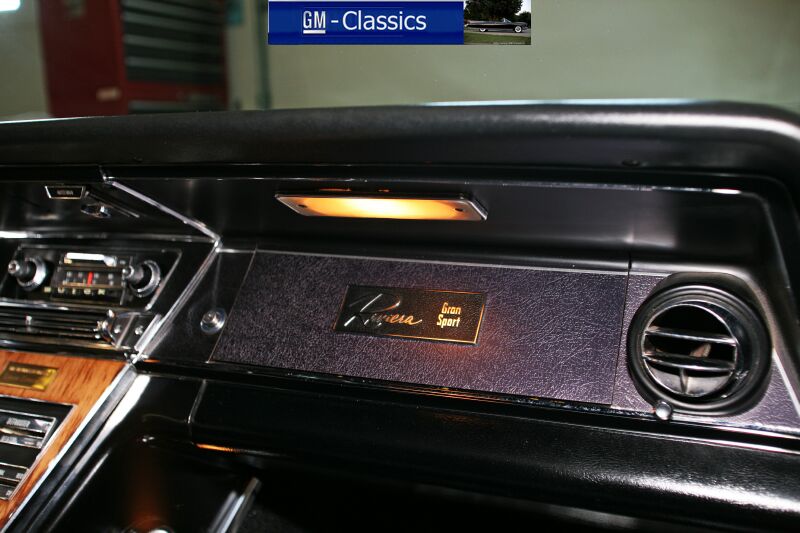 The "gran sport" glove box cover.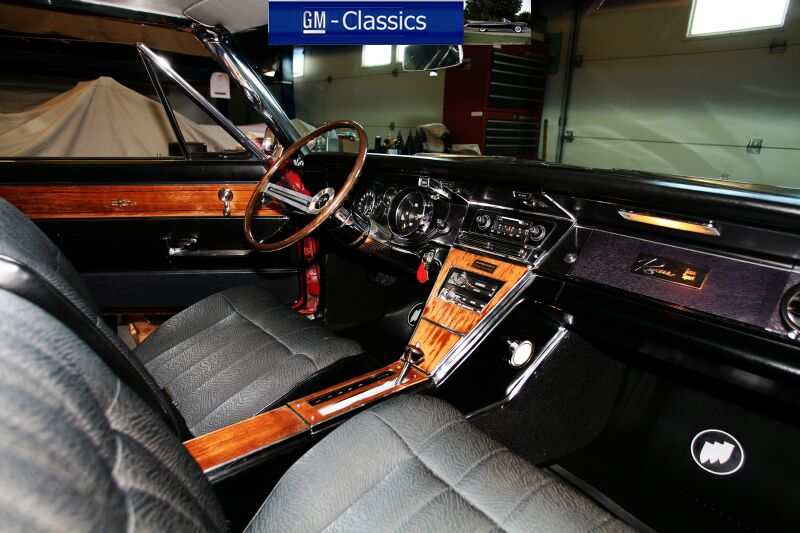 Incredible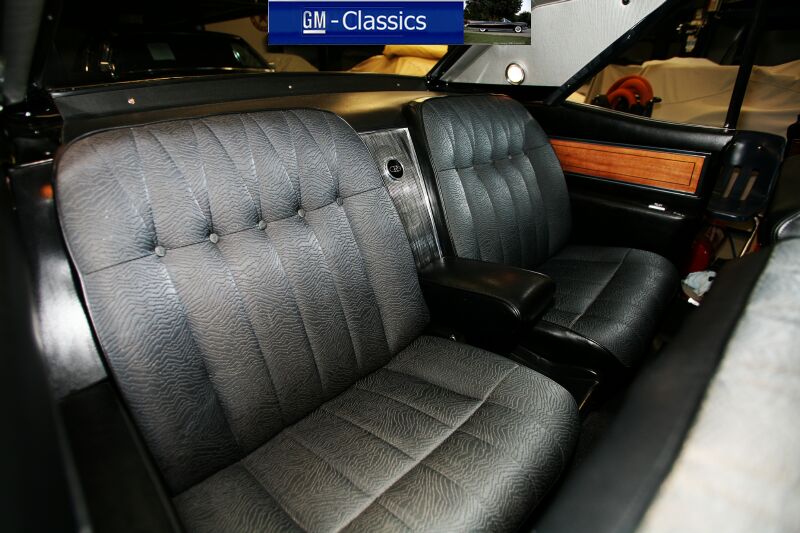 No teen activity in this one.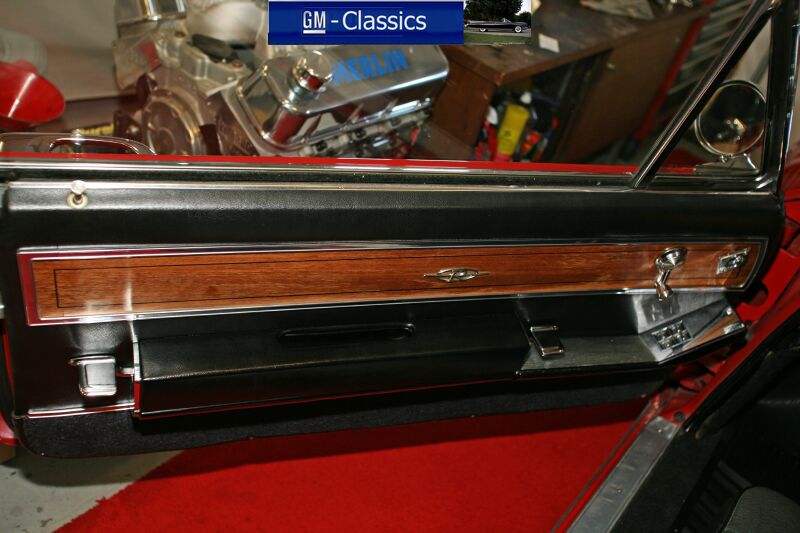 Again, every aspect of the interior is original and as nice as you will ever see.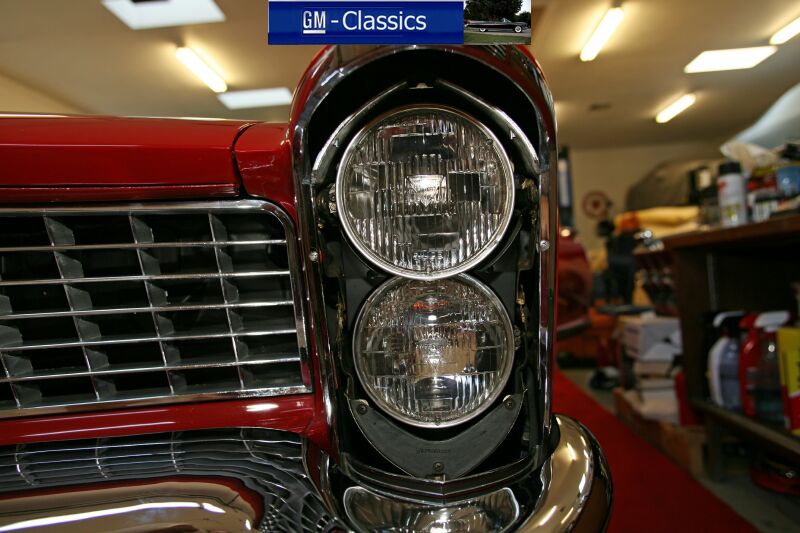 All 4 day 1 T3 headlamps in the car.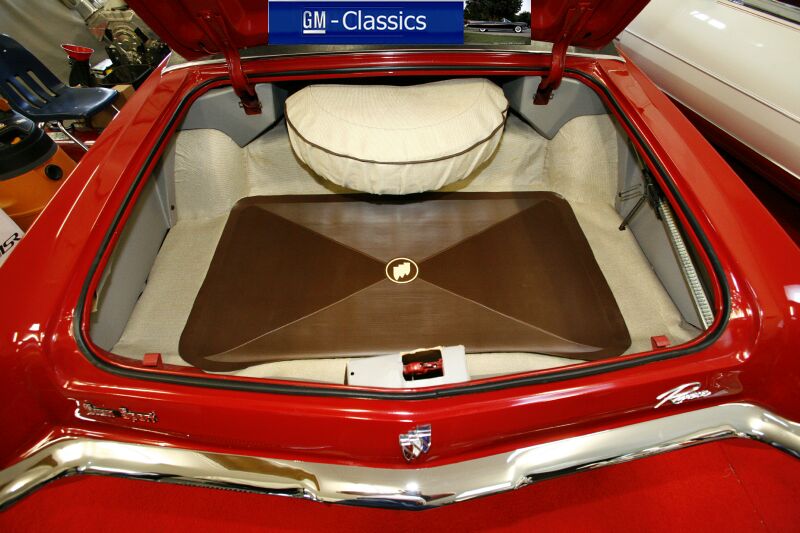 Spare is 5th original tri-band goodyear polyglass tire on Buick rally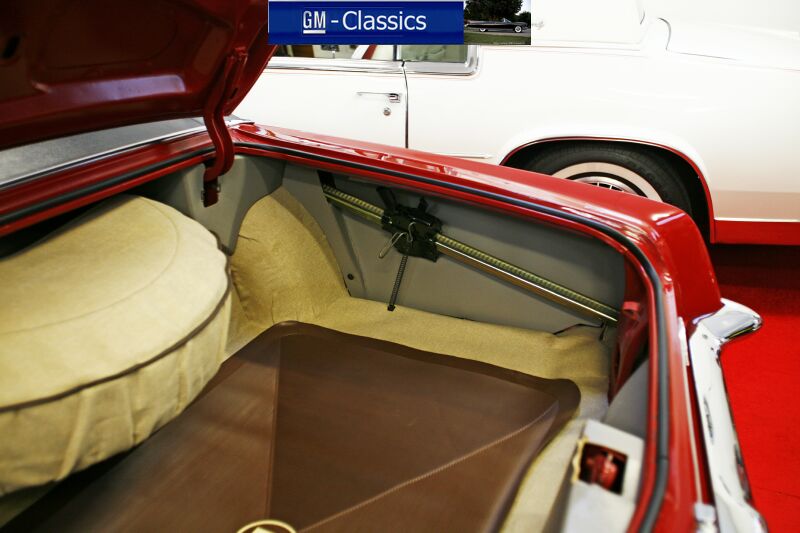 Jack never used... really...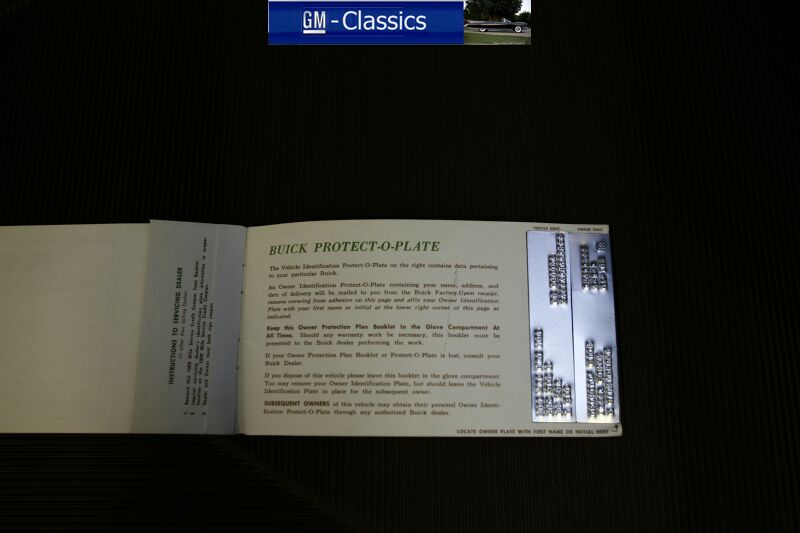 Warranty/Protecto Plate.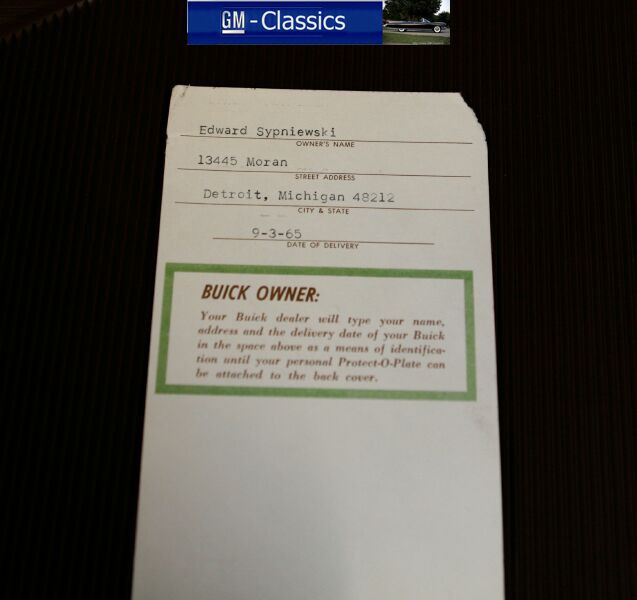 Original owner from 65-71. 2nd owner from 71 until I got it.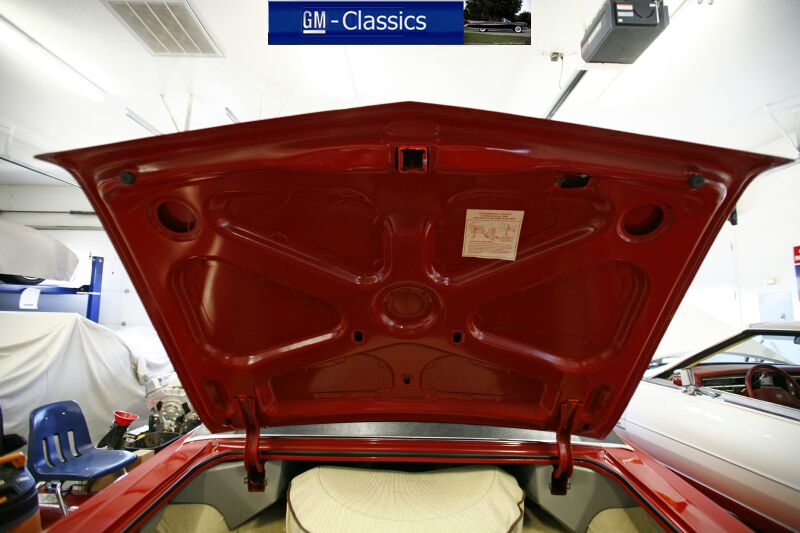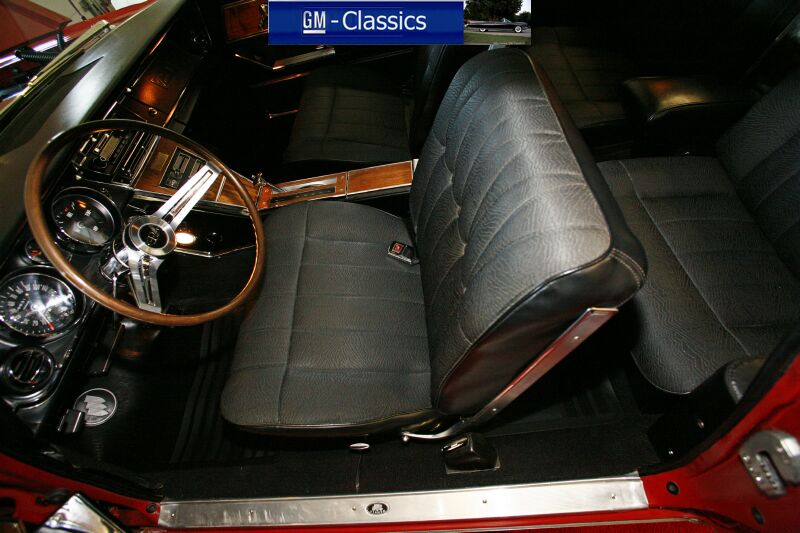 Zoom in on any photo... This should speak volumes.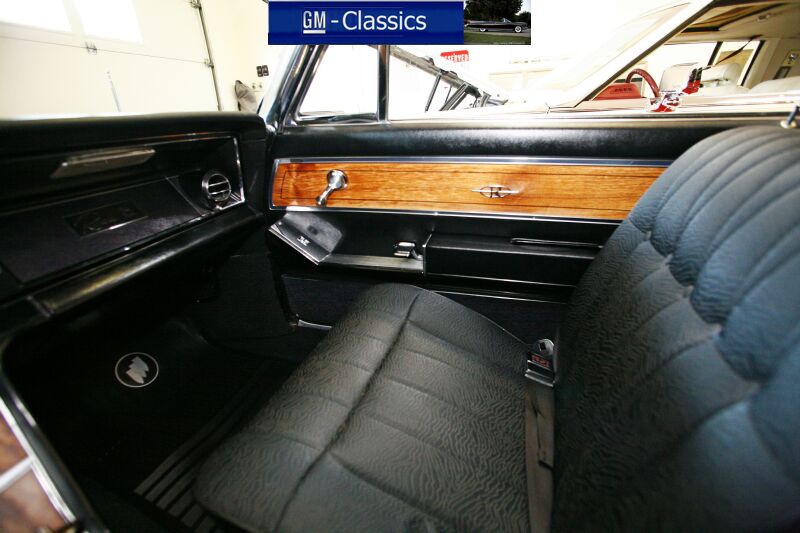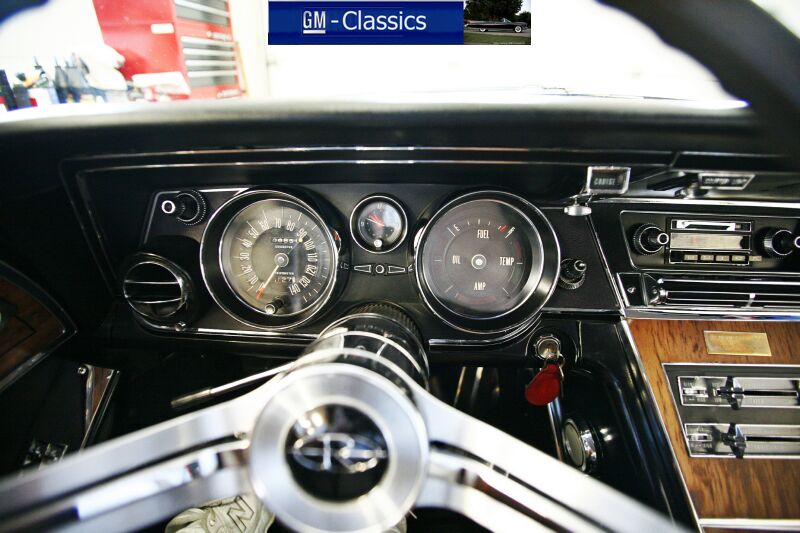 Dash chrome, controls, gauges, radio, wheel and all like a 1 year old car. This is not a typical "nice old car'... It is one of the best if not the best original 65 Rivs.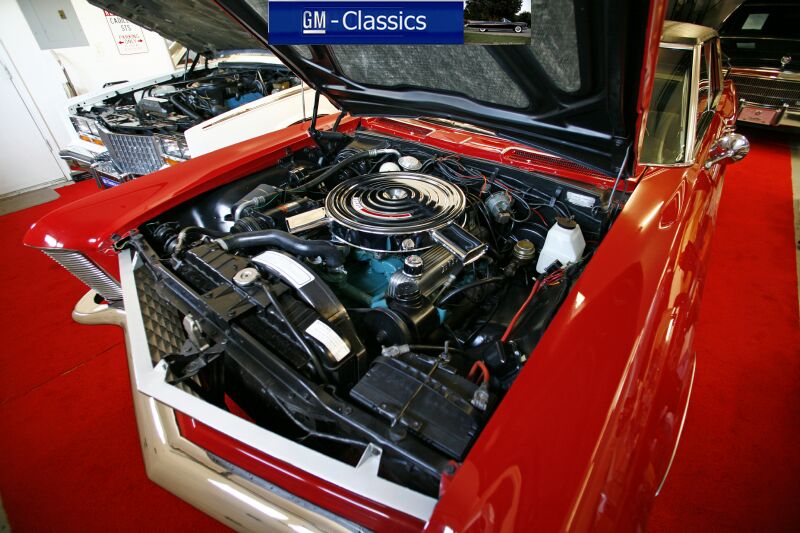 The famous Buick Nailhead Wildcat Dual Quad Gran Sport Engine. 425 CID.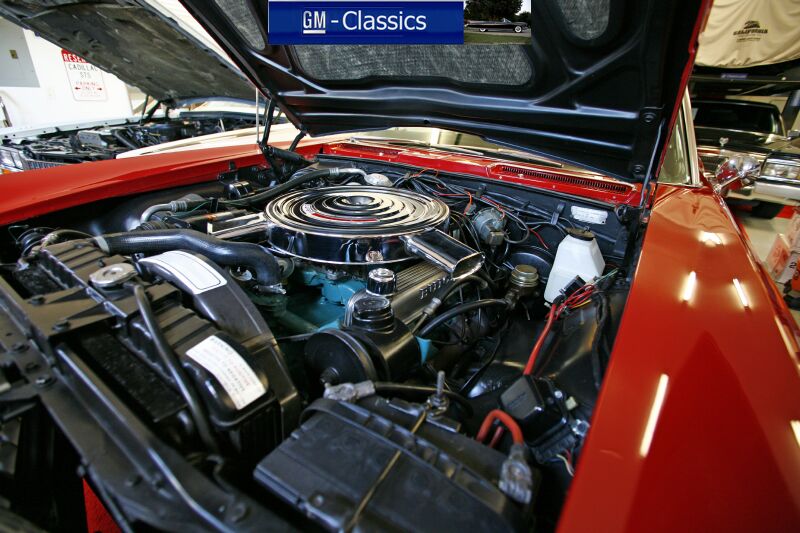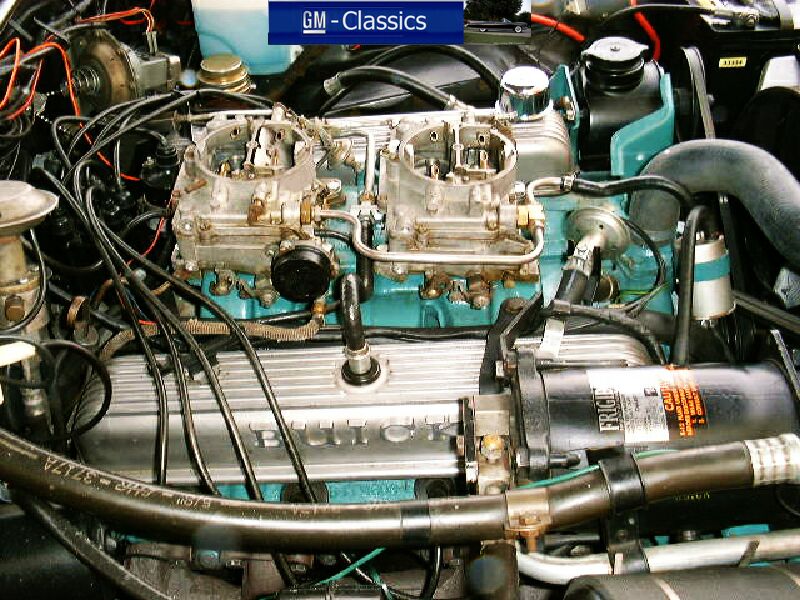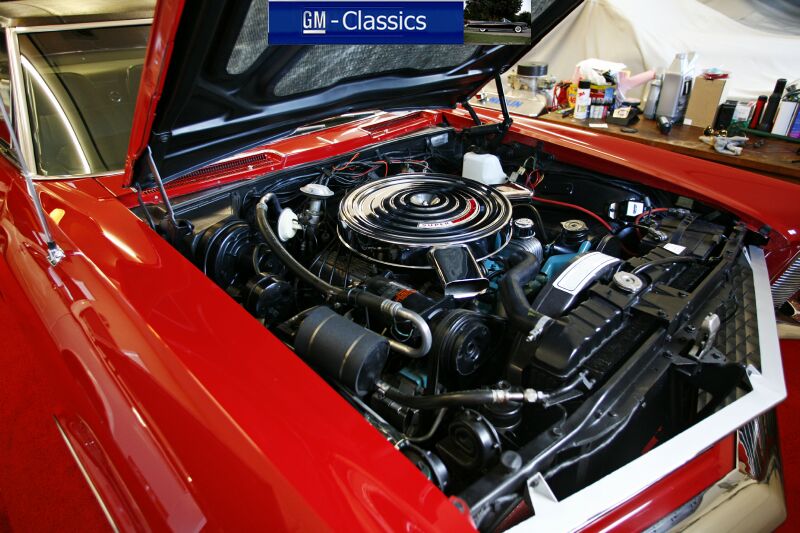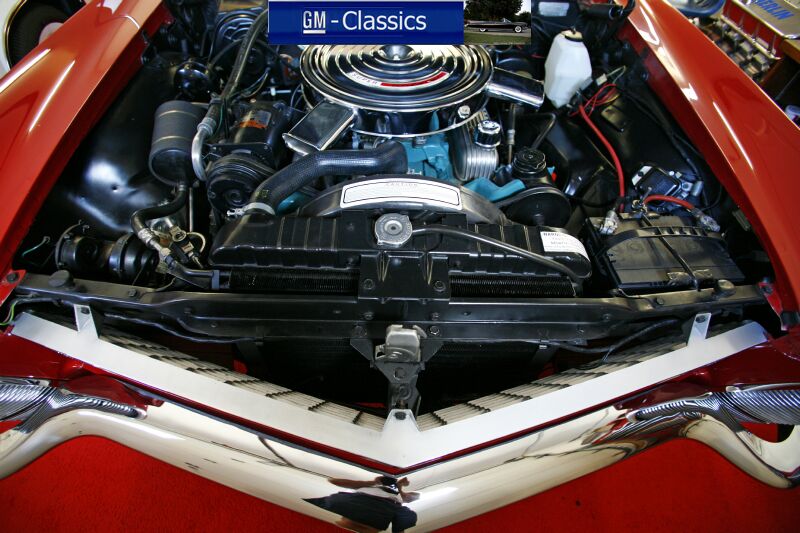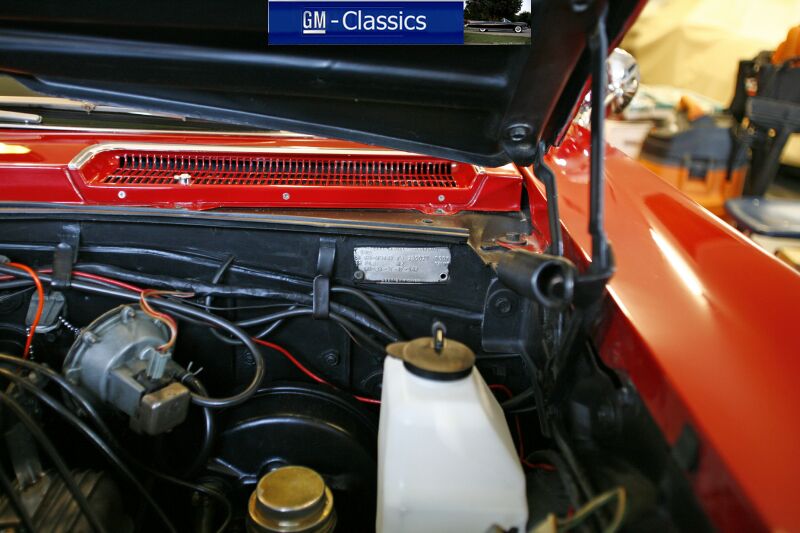 Trim Tag, Cruise, Booster/master and WW bottle. .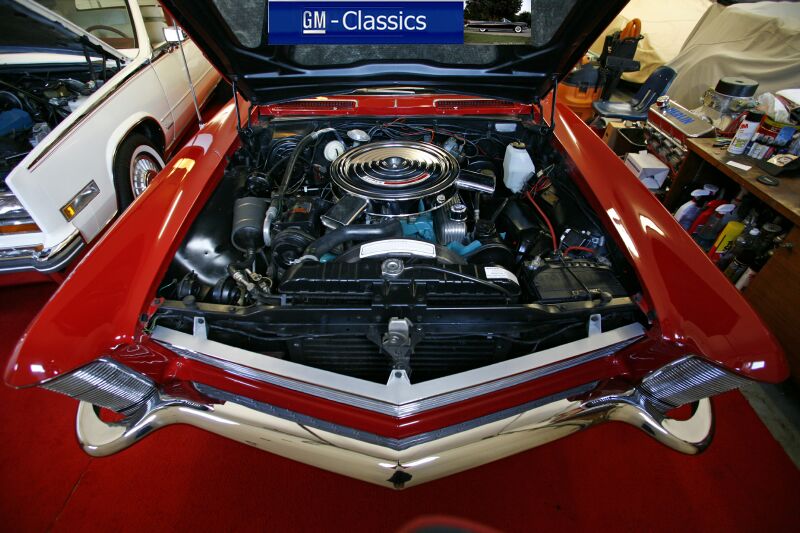 Under hood is very original, engine/trans never out of this car.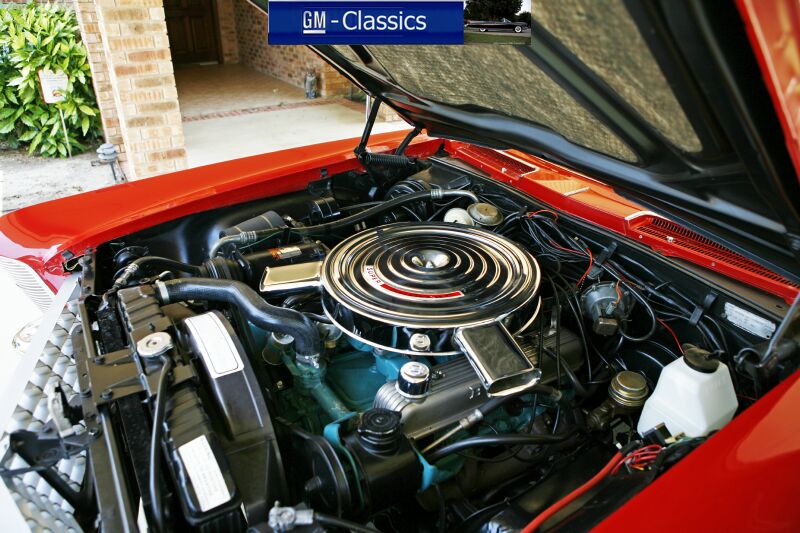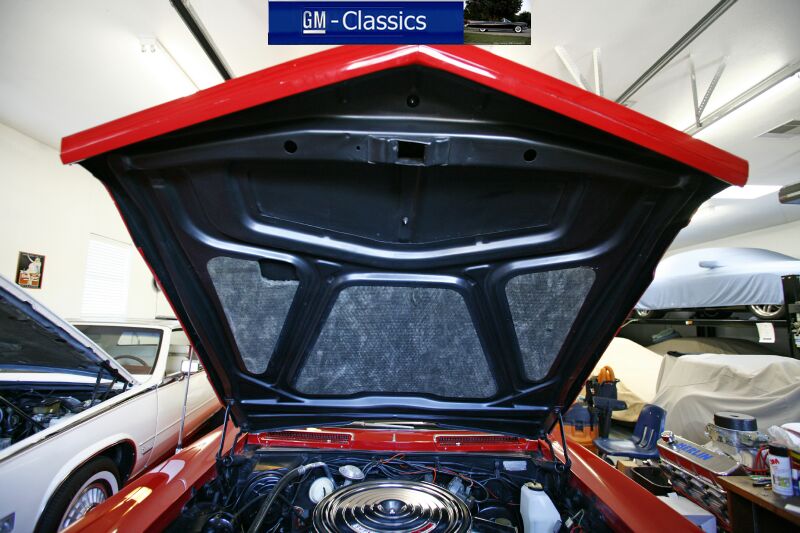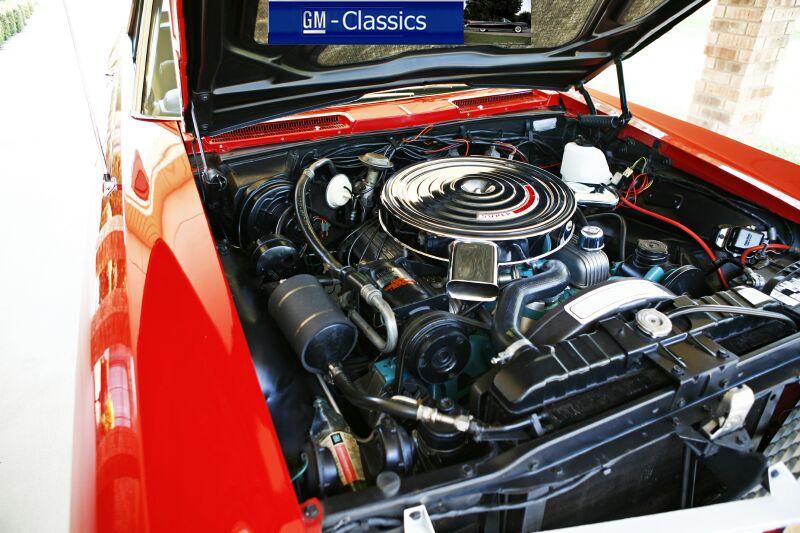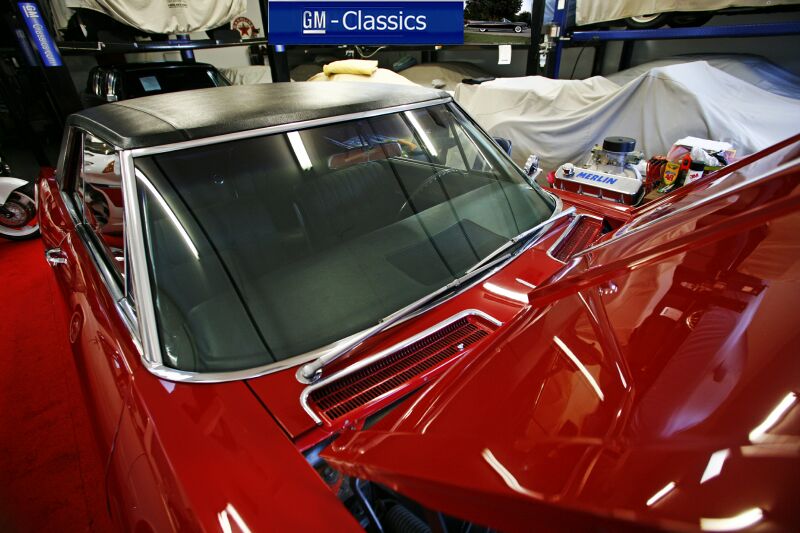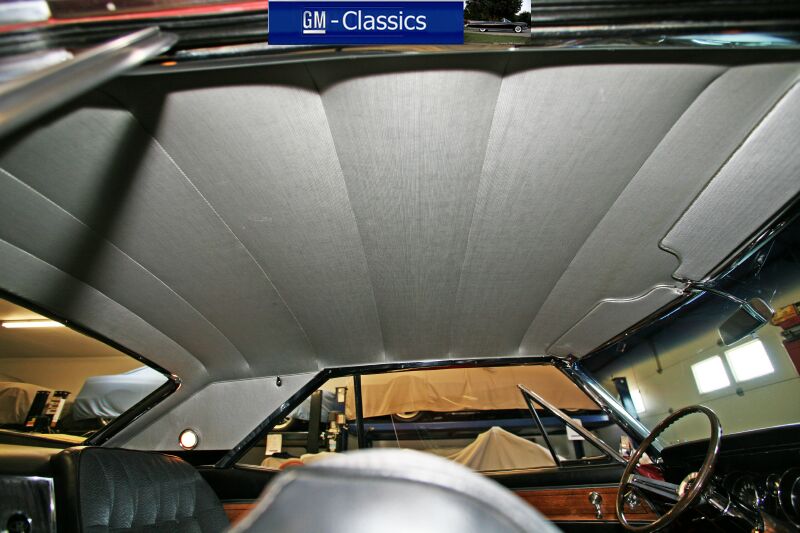 Perfect original headliner and visors.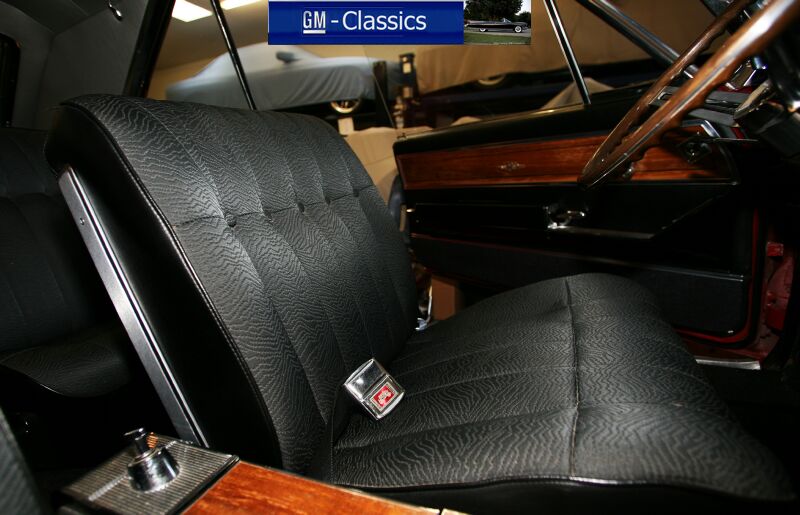 Really neat cloth/brocade seats. Talk about a time capsule This interior is that . The carpet is day 1 original and like new as the whole thing.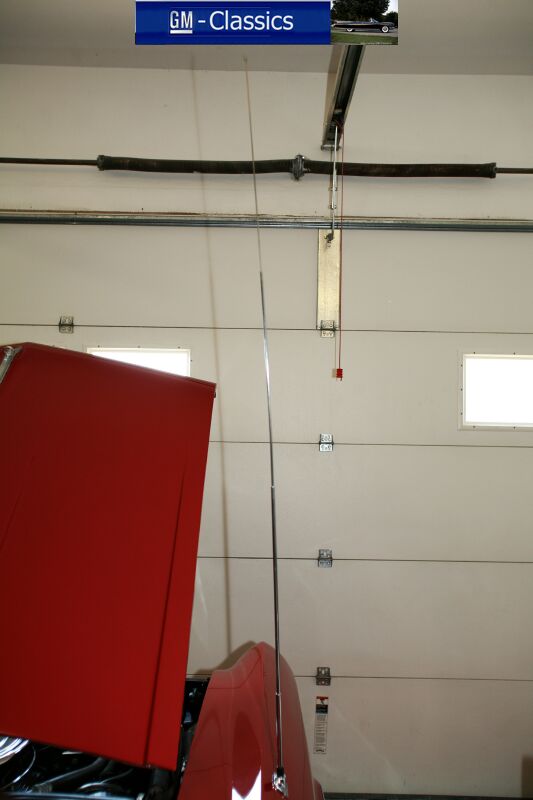 Antenna up. This is a 5 ft antenna extended. They wanted it to be a lightning rod I guess.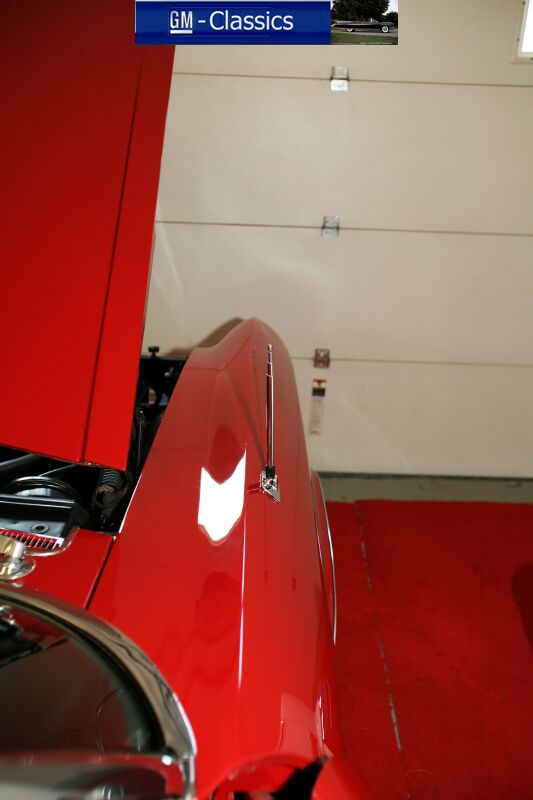 Antenna Down..... Why did they not make it go into the fender????? Pointless design....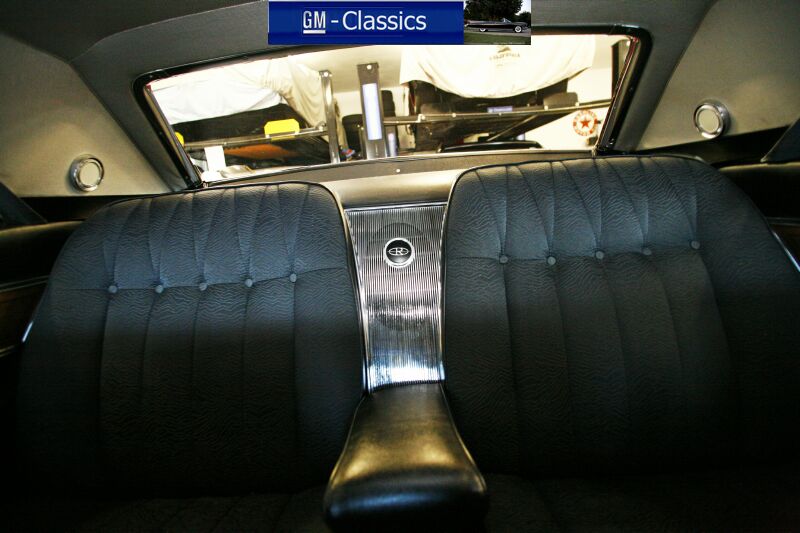 Rear arm rest, center speaker.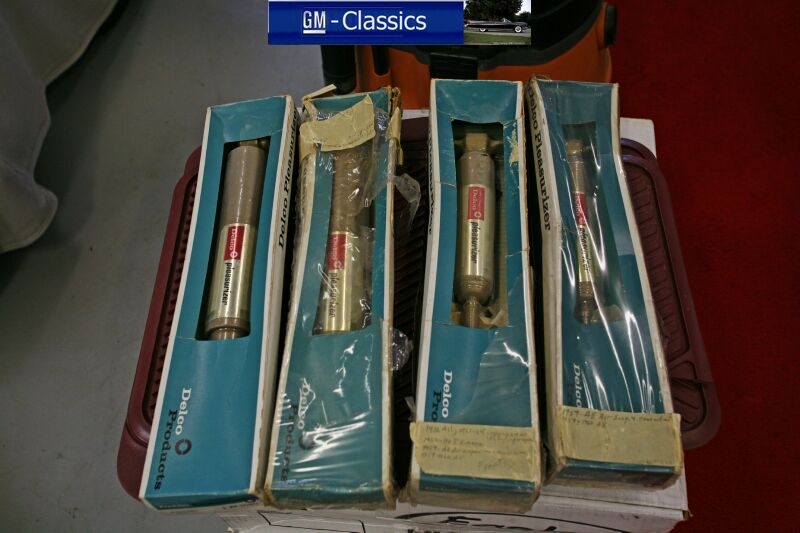 NOS Delco shocks from the 60s/70s. Car still on original shocks.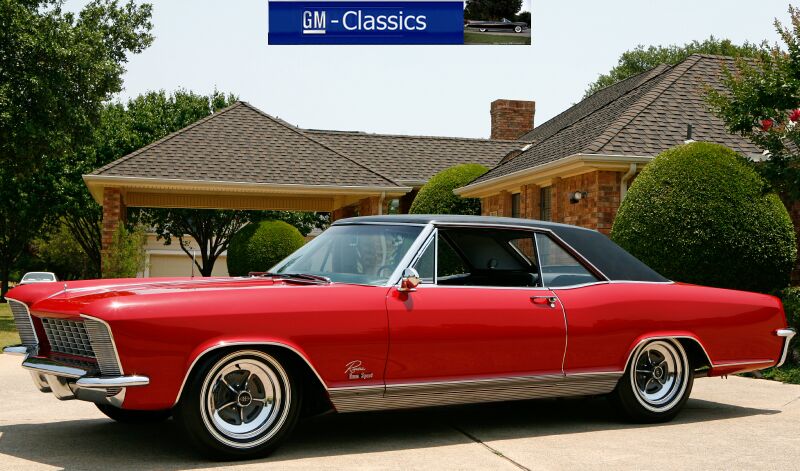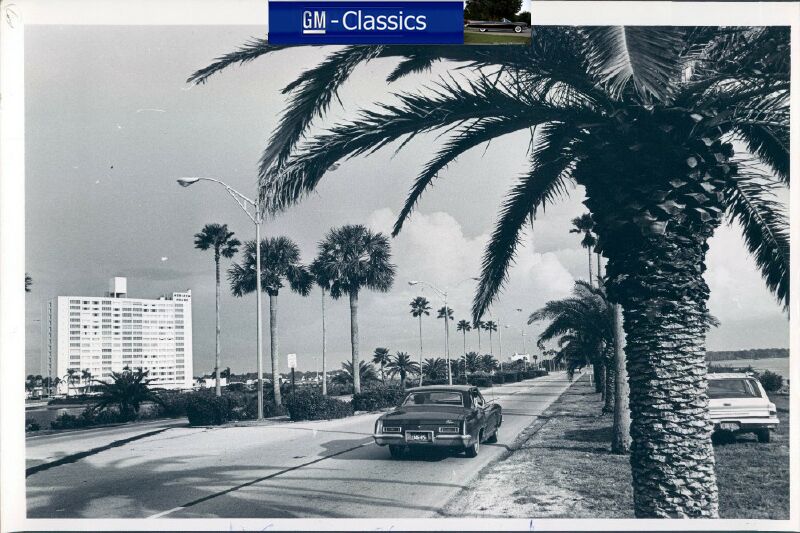 Above, a vintage FL photo of a Riv. Not this car as its never been there, just a neat photo.
Click here for My Car Hobby Home Page
You can email me at Cadillacman@mcsmk8.com