1966 Cadillac Eldorado Convertible
18K Mile Original Car
Matt Garrett - Dallas Texas
214-878-3823
SORRY, THIS CAR IS SOLD BUT LOOK HERE;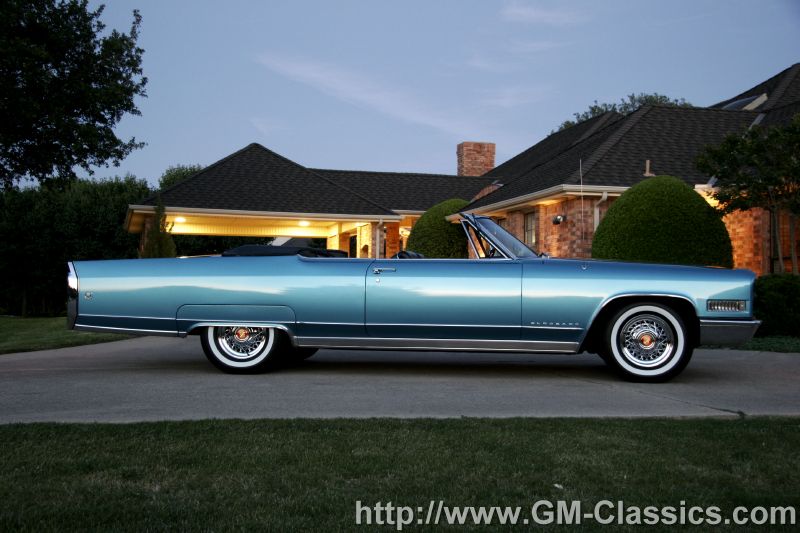 1966 Cadillac Eldorado Convertible. 429CID/340HP. 18K collector owned documented miles. Ok... It took a heck of a car to take the place of my 80 model I displayed as my top car for years. As a sad move to expand my collection, I sold it to a well known collector. Another big motor Brougham will be in the works when the right car comes along. Probably a 90-92 this time. For now this 66 will be my top car and its a well deserving machine.
1966 is the last year for the RWD Eldorado Convertible, one of 2250 cars. There are about 300 left in the world in any decent shape according to sources, but who really knows. This is an Original Calif. Black Plate car (now with texas 66 plates) still on California title. Well documented since 1969. Caribbean Aqua Poly/Black/Black. Two owner, changed hands in Burbank CA in 1969 with 7100 miles. Since we have put a man on the moon, this car has been in a California car collection from 1969 to 2008. Now its in mine. What else can you say, this car is what original cars of this era aspire to be like. This just may be the best surviving true original, unrestored 1966 Eldorado that is currently known.
Although the word "original" applies loosely to many cars, the few photos with hubcaps is the car as I got it, right down to the 42 year old Bias Ply dual stripe tires. I have documented the car as it came to me from a the second owner and collector, who had it from 1969-2008 as an original survivor and has had about 10K miles put on it since 1969. I did this before I dare touch the car, as this is really a first for me to get car of this era, this low mile and in this kind of original shape. I have had lots of 70s and 80s cars that are as new with no miles, many are in my collection, but I have never had a 60s car on that level and original. I rate this car as it came to me in high #2 condition, and as best of survivor 60s car as I have seen. Some things have been done to the car as it came out of the collection, a hose change, a carb rebuild, plugs, wires, cap, but all small basic things. Muffler is rattling a bit but original. Taking this car up a notch will be the easiest car I have ever done and the best part is the car will still be original doing so! I will be doing that as you are reading this. This is as virgin of 60s car that is still almost as new as I have ever encountered as you see it. It is a testament to the collector that saved it all of his life. Nothing is perfect being 42 years old, but this car almost boggles my mind. Look for small improvements and more photos soon.
5/3/2008.... Car has been in my collection for a bit now. After sitting basically undriven roughly since the late 70s by recollection of the 40 year collectors son , the car is now back in pretty good order. Have had the chance to really go over every inch. Wow..... This is the single best 60s original car I have ever had my hands in since the 70s and the best car I have ever owned this old that is this originally nice. I keep expecting to find something that disappoints me or is not original. The car won't let me other than very basic things. Even the clock has the factory seal on it... It works. So far, the only things touched on the car since it came out of its 40 year home are carb, cap, rotor, wires a few hoses and the water pump. It was leaking a little. Belts are still original... Scary but still good. Brake wheel cyls, and master cyl have also been rebuilt due to their extreme age. One of the rear stereo speakers was rattling so I went in the rear section and took it out. Had another vintage original already to put in. Those back sections of convertibles are a testament to the cars life. This thing is as new there. I found a 1965 newspaper clipping left in there from when the car was built. In nice shape too. One part of it had a Plymouth ad for 1966. What a time capsule. I put it back where it was. I still have a few minor things I need to do but as a whole the car is absolutely outstanding. This car really is a low #1 original survivor after I have learned it well. This car has survived like it is a 8-10 year old very well kept 18K mile vs the 42+ years it really is. I attest this cars shape to the climate in which it sat since 1969 until I got it plus the original collector's ability to keep cars like this his whole life. Only thing that could have been better is hermetically sealing it.
5/4/2008.... After documenting the 60s bias ply tires coming off and putting on wires and 235/75 15 with 1.6" white walls, I took the car to an annual show here in Dallas. The show had over 800 cars in it, so its no little deal. Was the Ford AER show and I am no ford so no 1st place. However, the car blew the judges away not to mention the 5K+ crowd there. Then when they found out it was an 18K mile original, it was almost impossibly to talk my way through that. Most thought it a very high level restoration until they really got to inspecting it. I also spent the day taking many photos. These should show the car pretty well. Really the only things I have left to do to make the car a low #1 turn key survivor of the best sorts is a little light under hood detail and I have ordered a correct vintage Cadillac exhaust system for it. As I mentioned the one on it is original. Pretty nice but the car will be improved by a replacement. However I am going with the factory dual resonator exits of a 60 model on this car. Not original, but original style and dual exhausts vs the single on the 66. The car looks better that way and the change will be so minor. Paint shows very little age but its not a paint job found on million dollar Duesenbergs, etc Its more like the quality of a 10K paint job you would pay for today and it would be impossible to duplicate what it has on the car any better keeping with its originality. Look at the photos. Its as good as I have ever seen on a car of this age and era. The interior is absolutely a time capsule for the best of the best old convertibles. Carpet perfect, leather seats have a little patina but darn near as new. That is hard for leather of any age. Dash is like no one has ever touched a button on it. Perfect throughout. Dash pad looks like its a brand new one. Its 42+ years old. Top and rear glass window.. Perfect! I will add some photos of that when I put it back up. Weather stripping and rubber on the car is exceptional. This is always a scary aspect when you get a car from a very dry climate. A well balanced car here, all has survived the test of time better than I though possible. AC works as new, R12 original. Only real easily pickable issue is the typical eldorado horn button is cracking a little. They did that in about a year if you remember the cars. A replacement can be put on, but the car is fine with what it has and its honest and I prefer to keep it that way. Undercarriage is of course as the rest of the car. Unreal for a car this old and untouched! California since new and 18K miles. As good as it gets. Will add some photos of that when I do the exhaust. The car is really beyond my comprehension on a car this age. Once done with the little things, this is a shoe in Grand National car. I cannot imagine another 66 eldo ever being this nice as a whole, even if the car had a 100K restoration. This is original!
5/14/2008..... The new exhaust system is done. After going over things I decided not to do the dual exhaust. I kept it with the factory single, but enhanced a few points while keeping pretty darn original. I have an NOS factory y pipe and front resonator on the car, a factory muffler too all hard to find! This is a 2 3/4 exhaust too. Now instead of using the straight and ugly tail pipe as 66s had, I used a factory 2 3/4 resonator and tail pipe as you would see on a 76 Fleetwood or similar. The 66 has the resonator in the front and this car still does too. Having a rear resonator is not correct for 66, but it is factory and and consistent to what the quality this car portrays, not to mention looks 1000 times nicer when viewed from the rear. Looks great and is as quiet as a mouse, yet is a very good flowing exhaust for the 429CID due to its size, not like that vacuum cleaner sound many of these cars had under power. I have also added an Addco rear sway bar to the car. This is a very nice piece that helps the car's handling and keeps the car a level stance when parked... Something these big cads always have issues with. I highly recommend one on any of the 65-76 cars. It looks correct and factory too. I have put up a few photos with the top up too so you can see it. Hope to have some good undercarriage shots next.
Click images for super high resolution photos of each!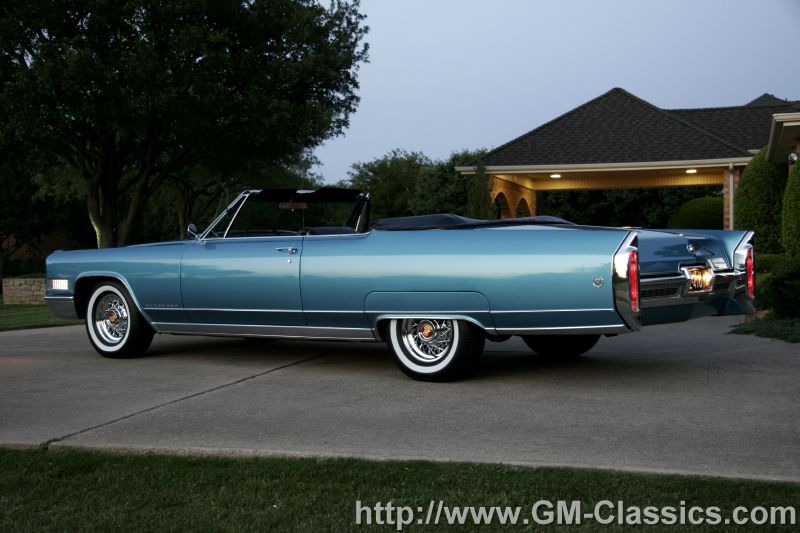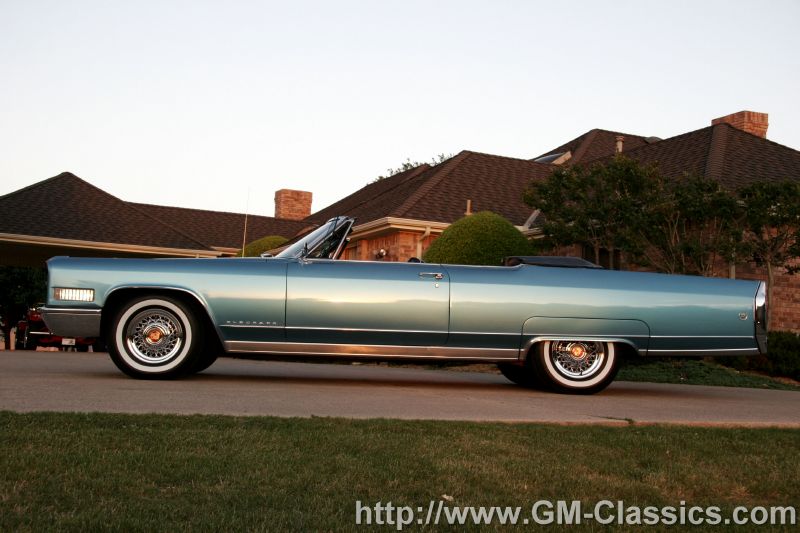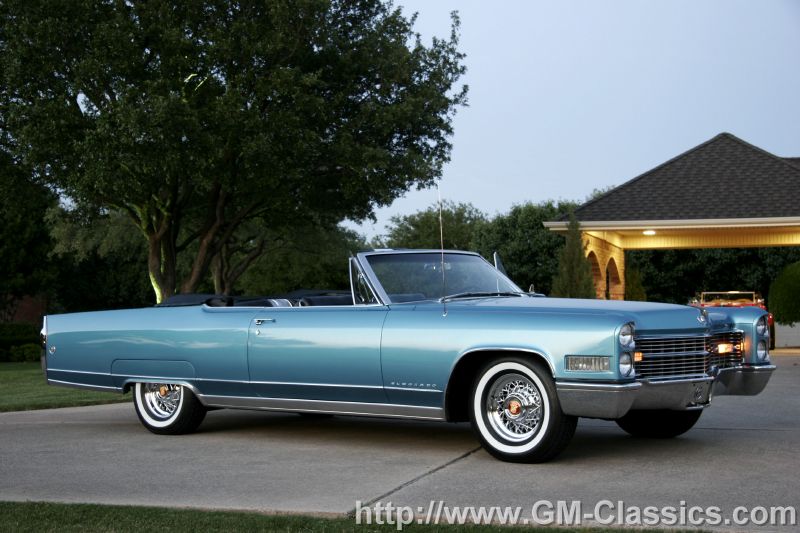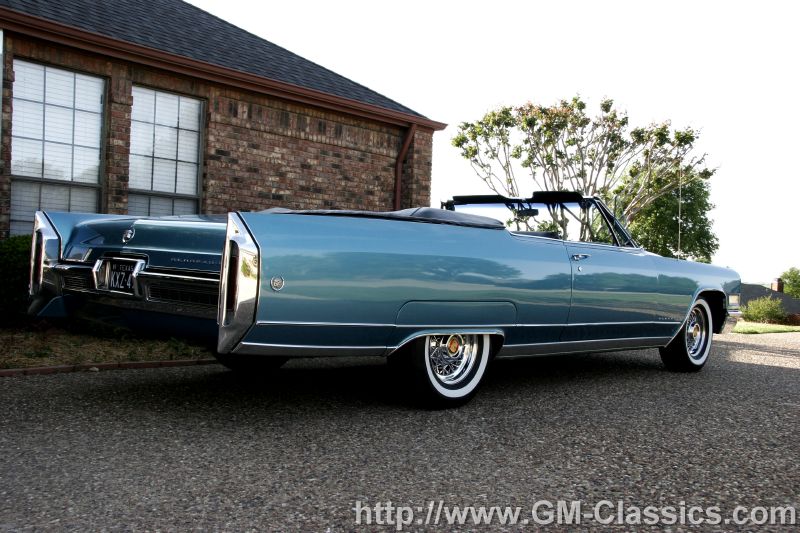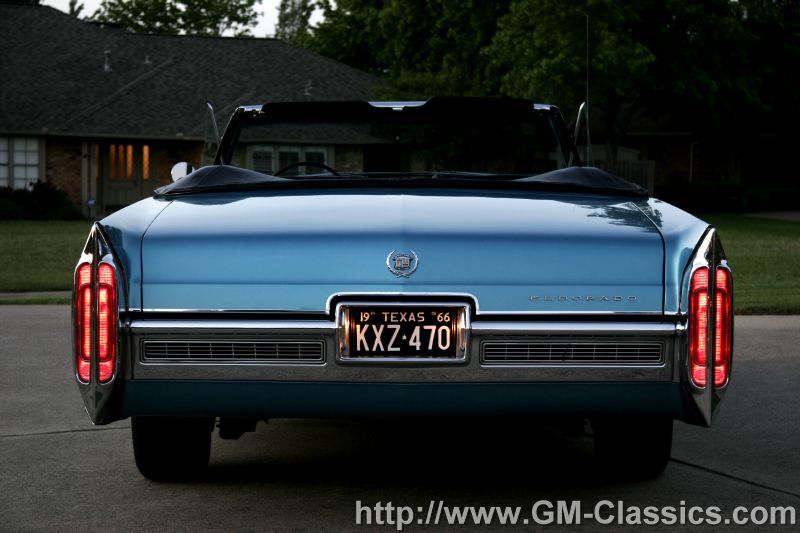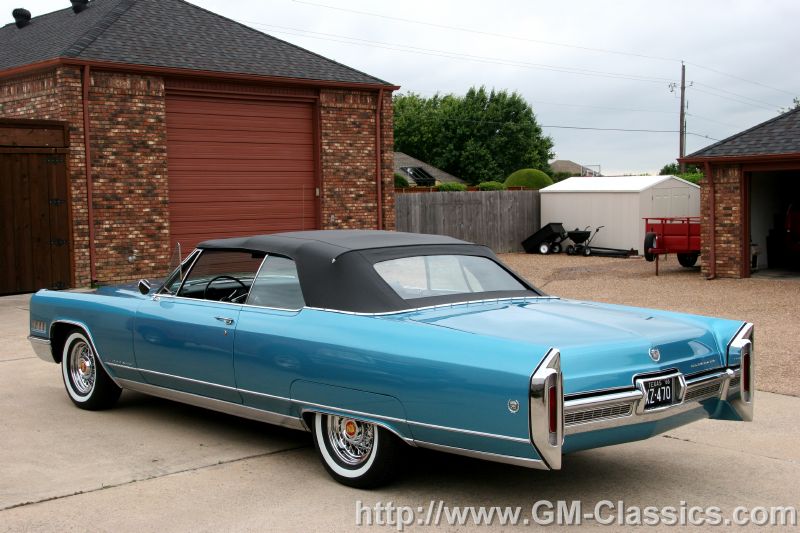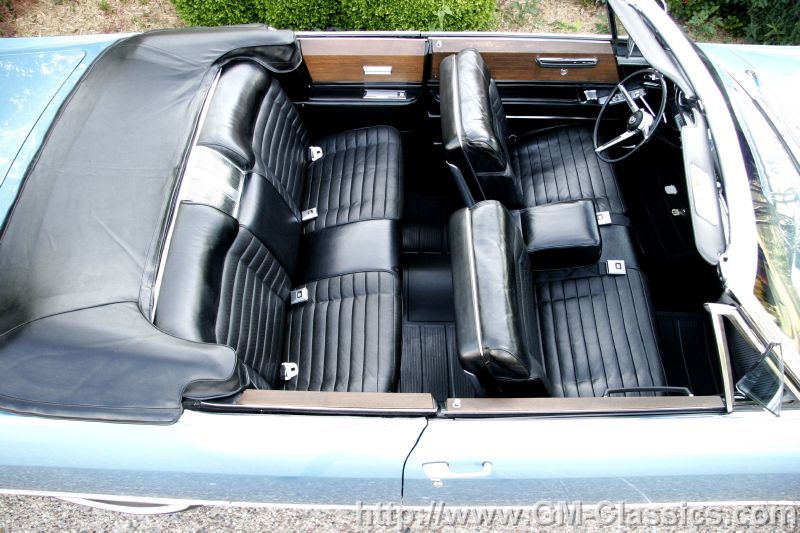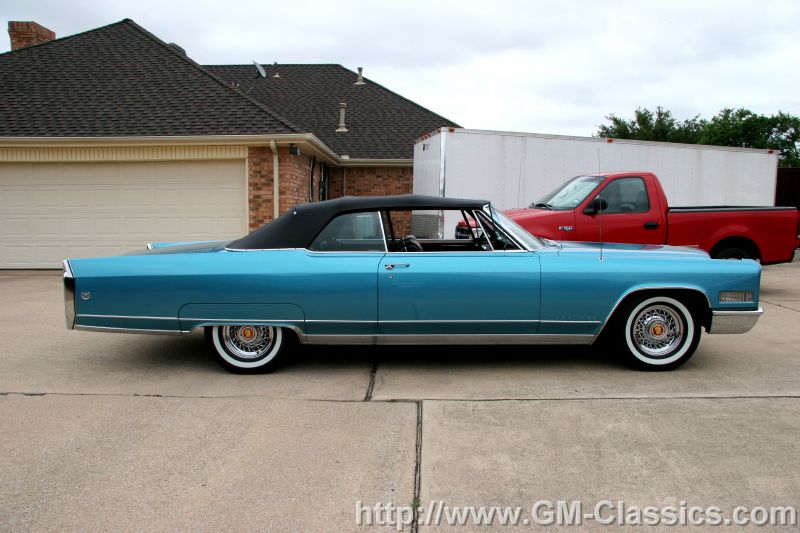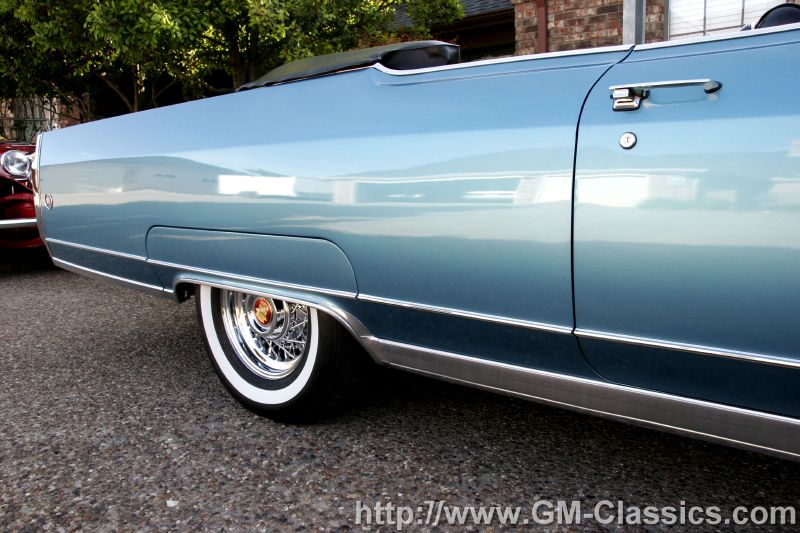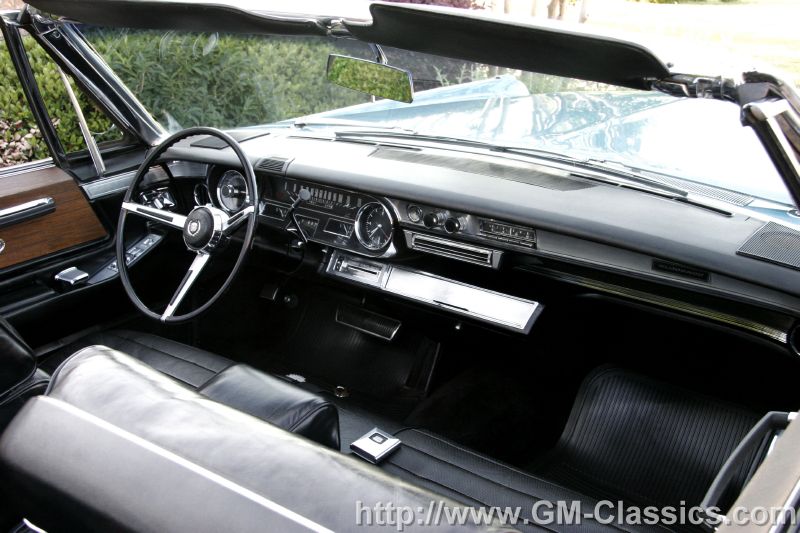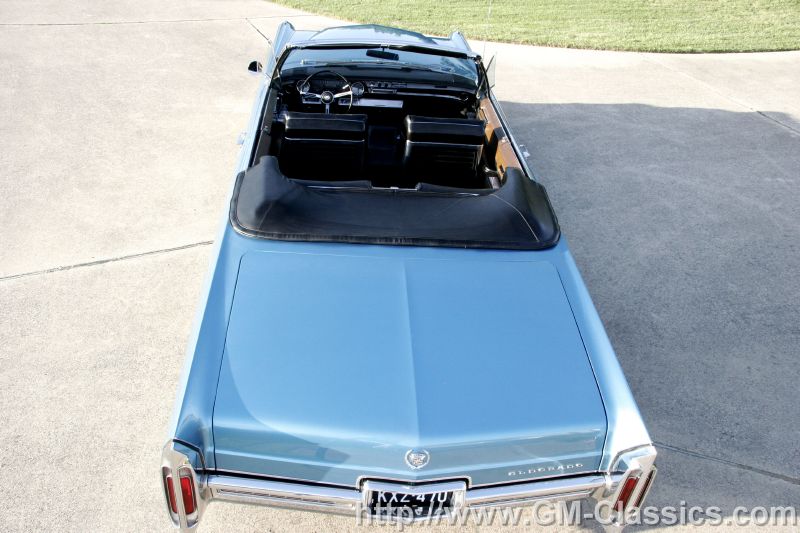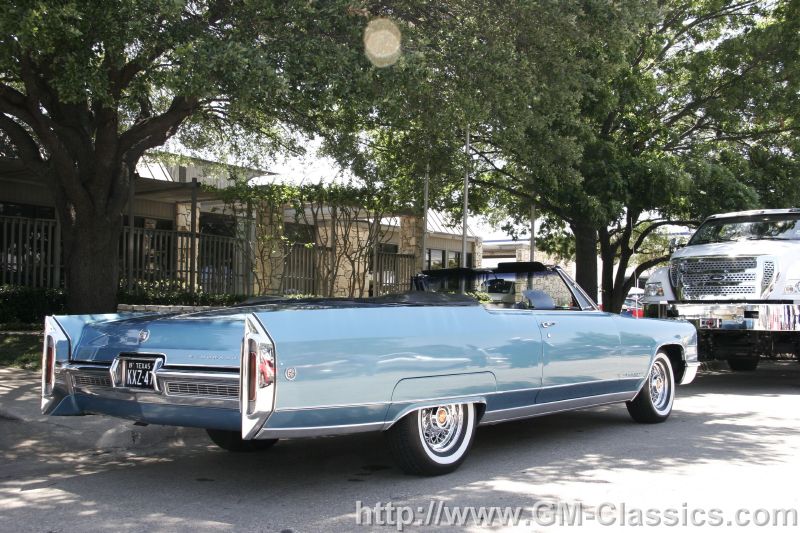 See the Rear Sway Bar and NOS Exhaust system. Sway bar is the best thing I have ever done to these old cars.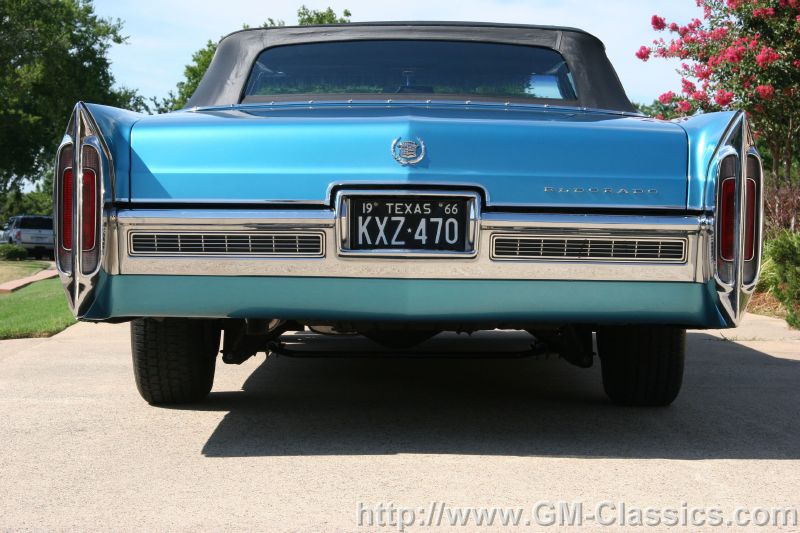 Bet you thought the power antenna did not work.... Works like a charm!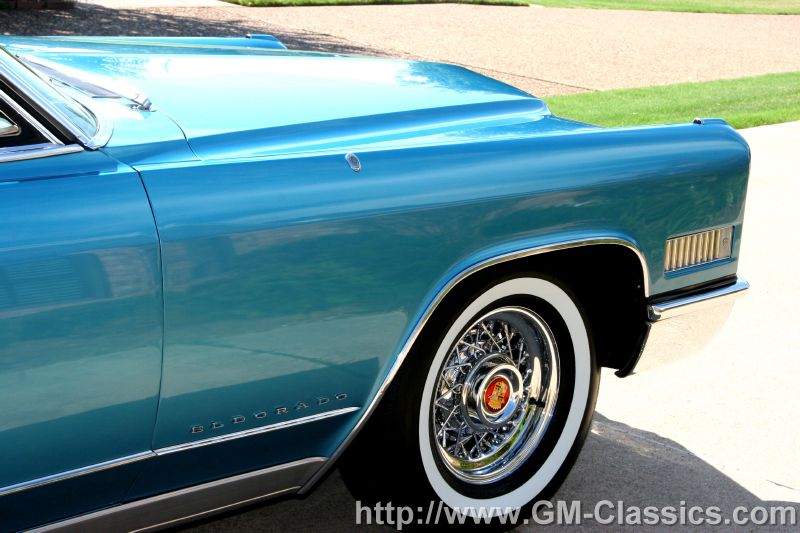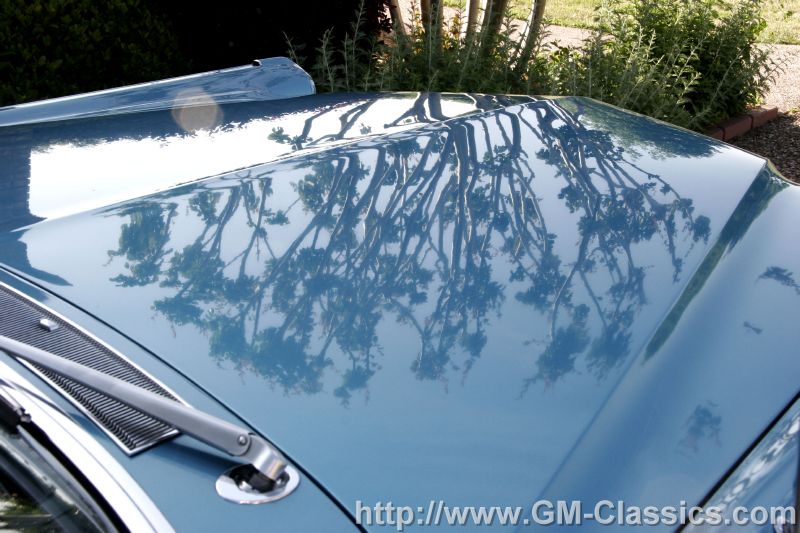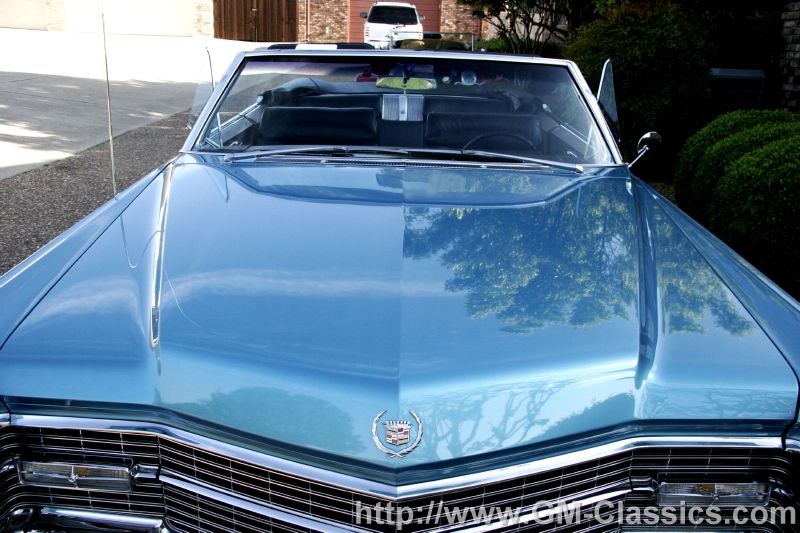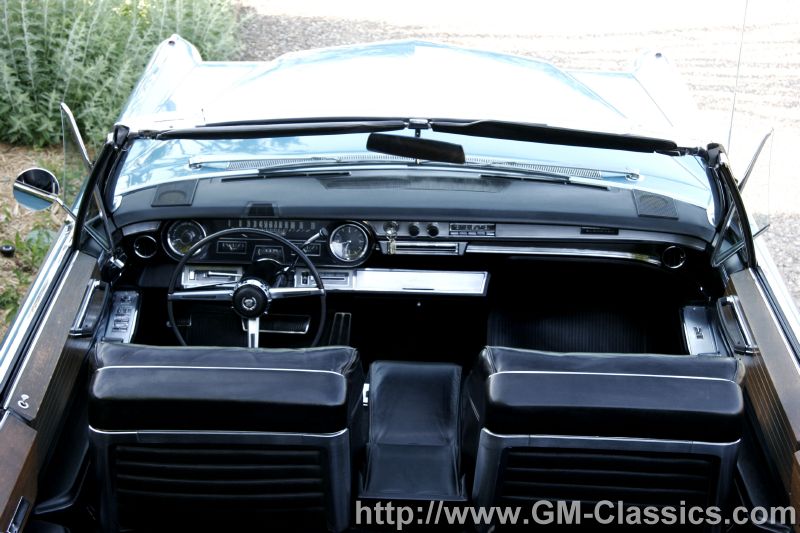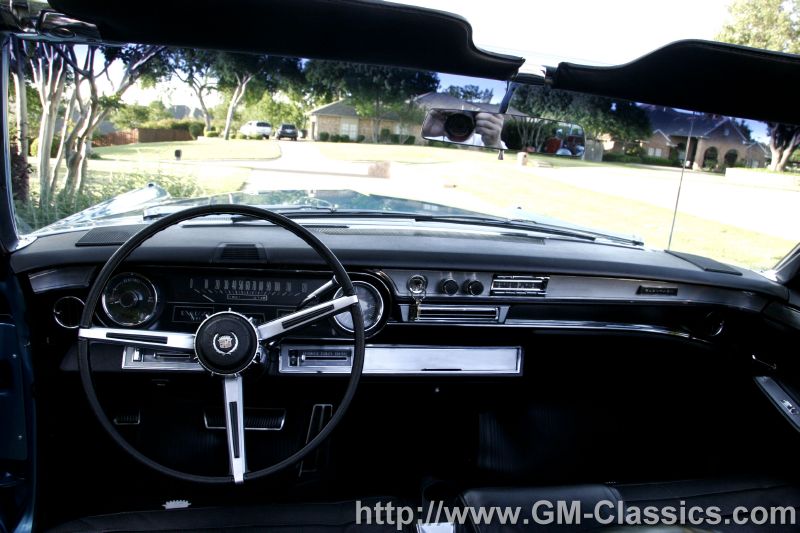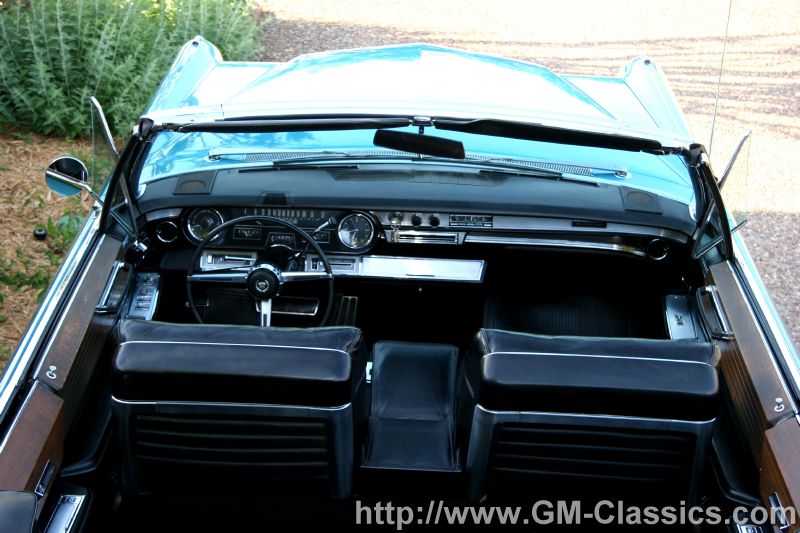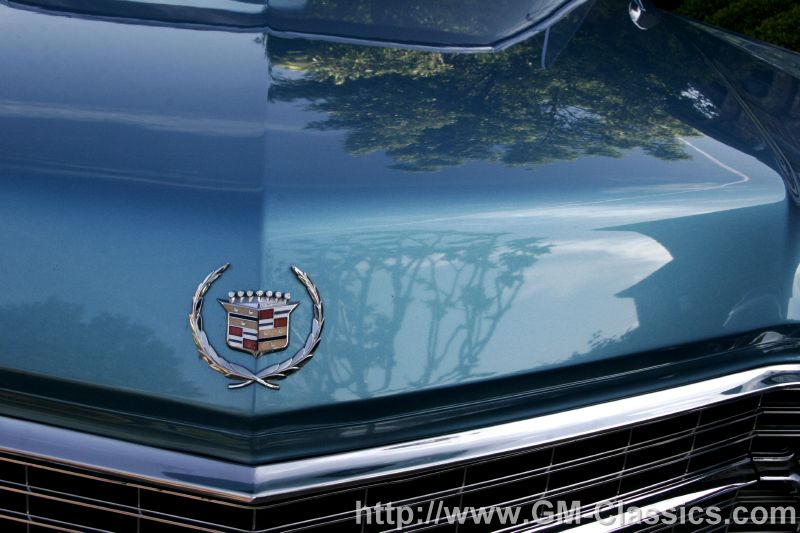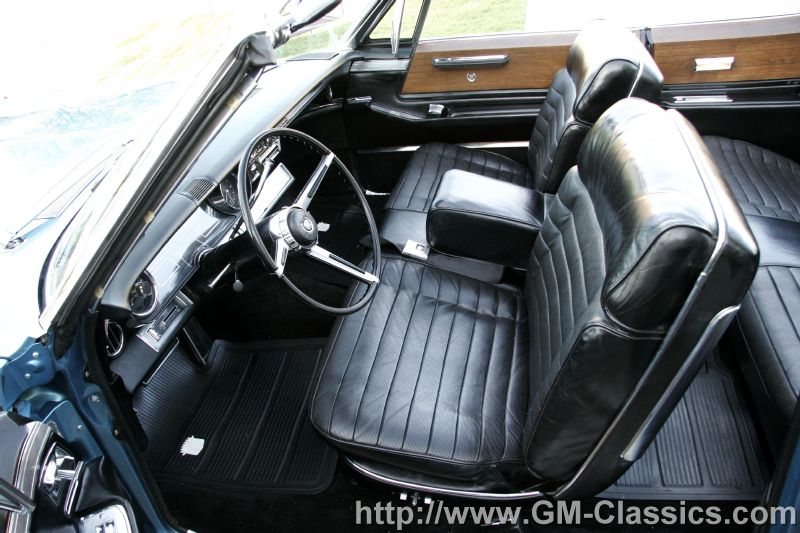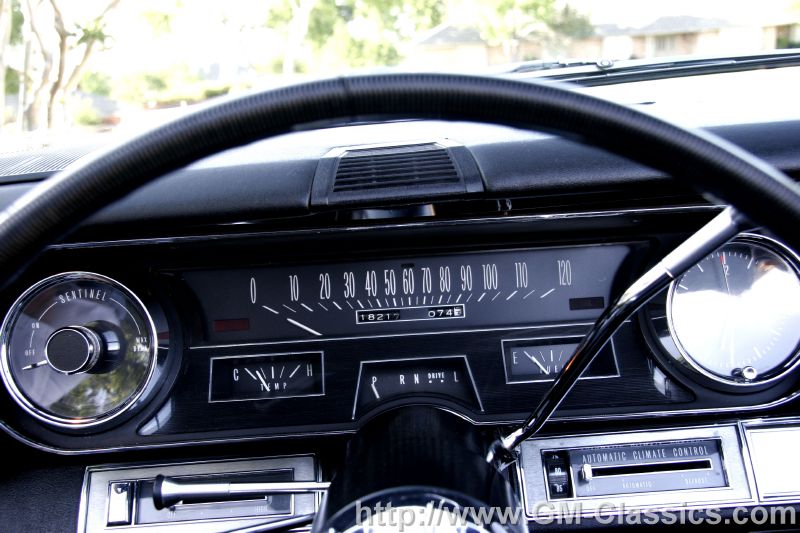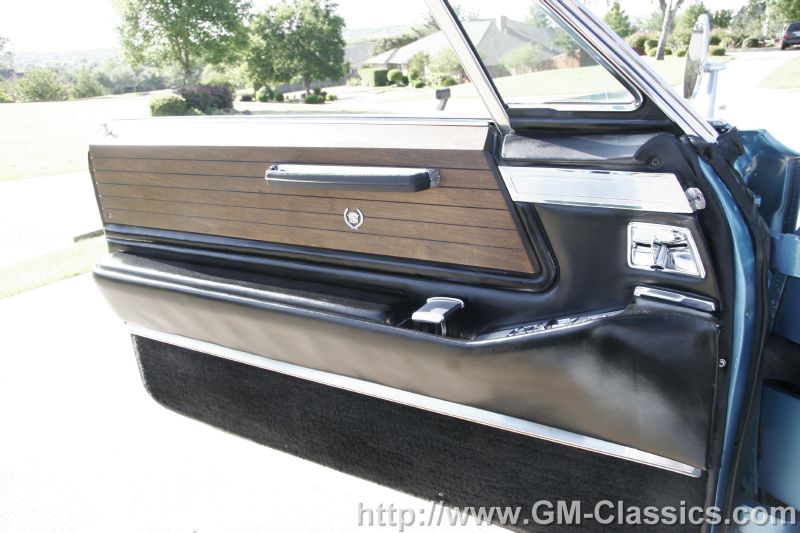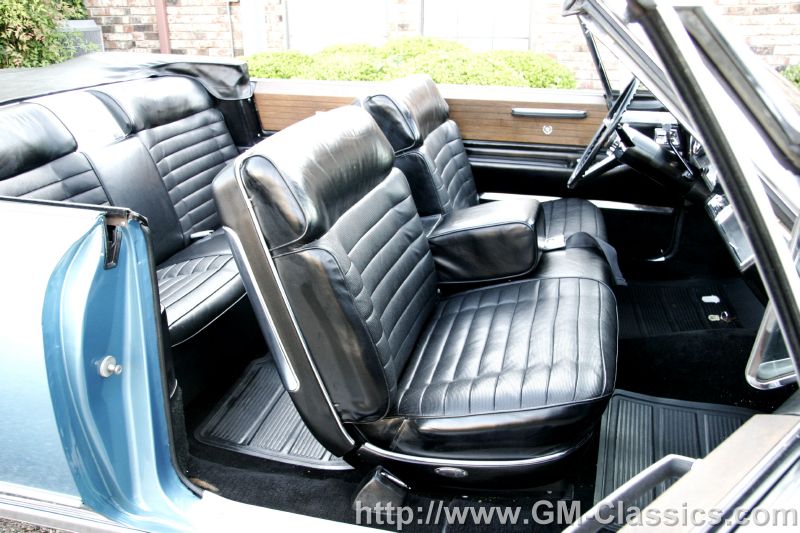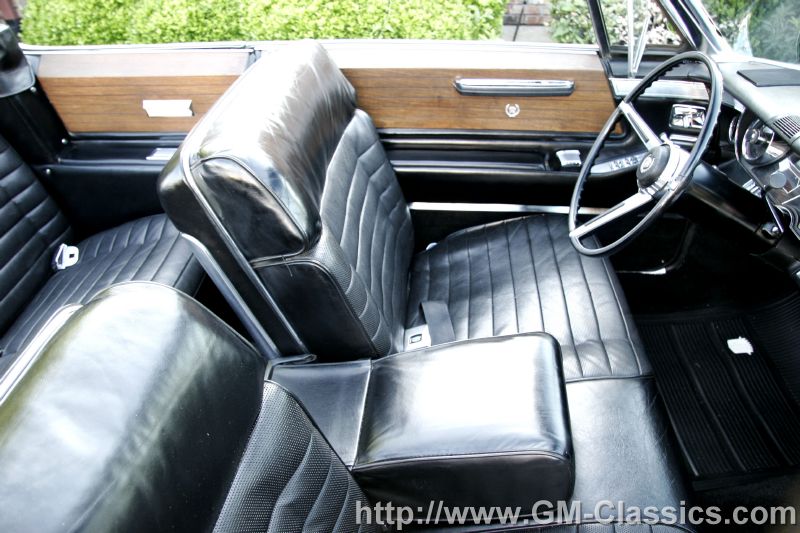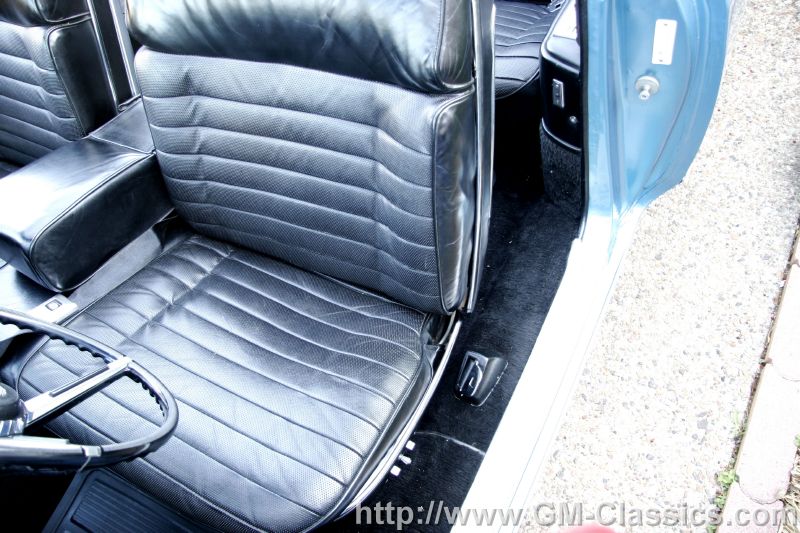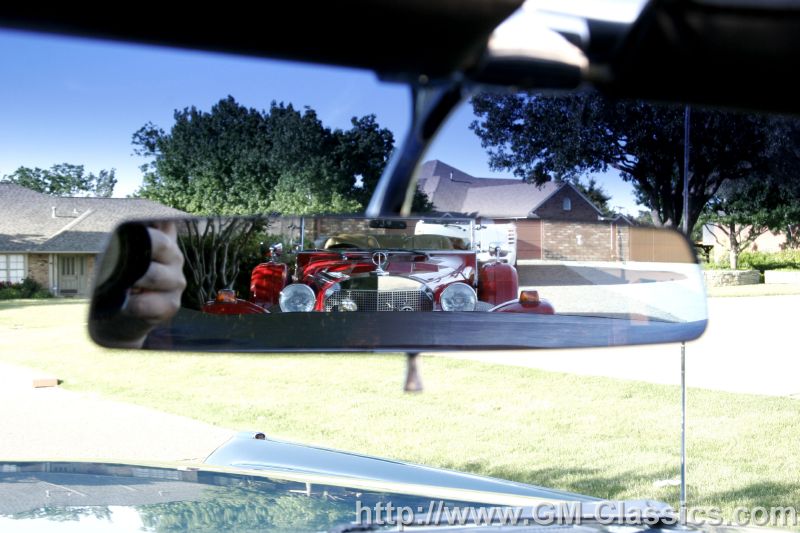 Not 1, not 2, not 3 but ALL 4 original T3 Headlamps.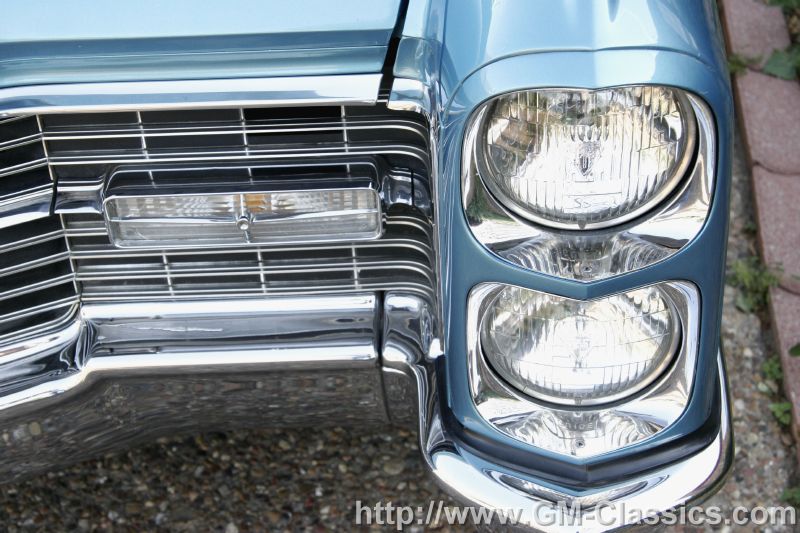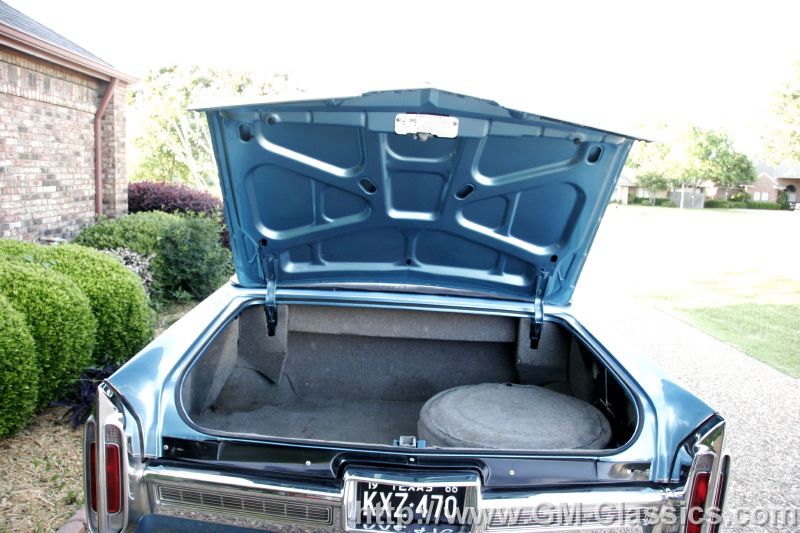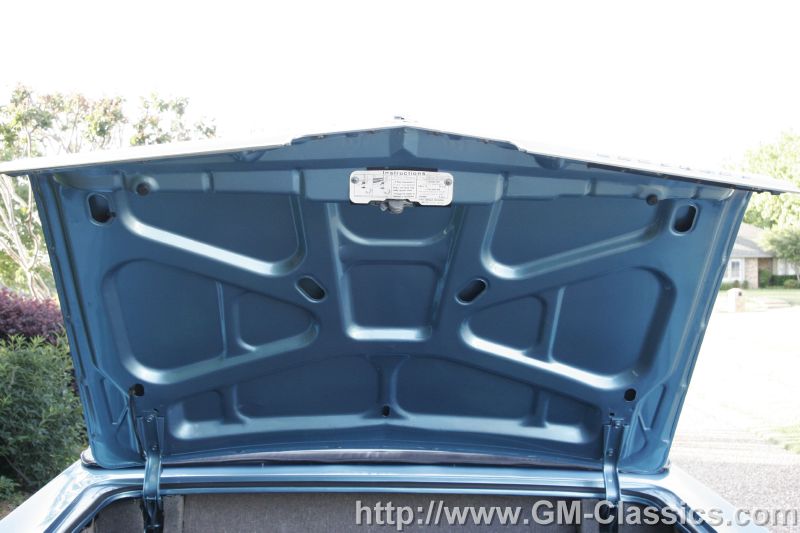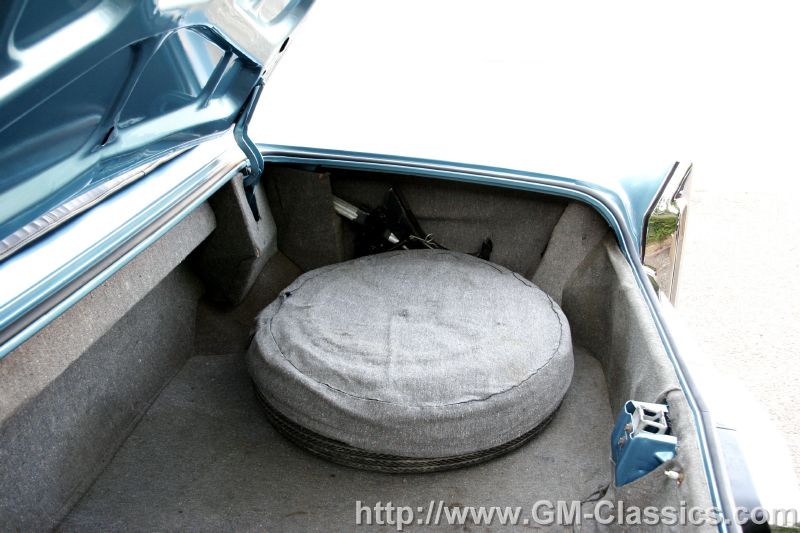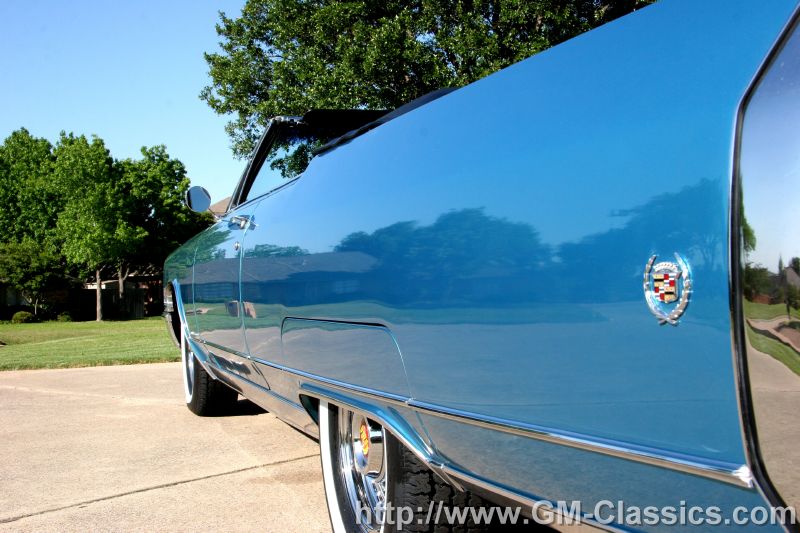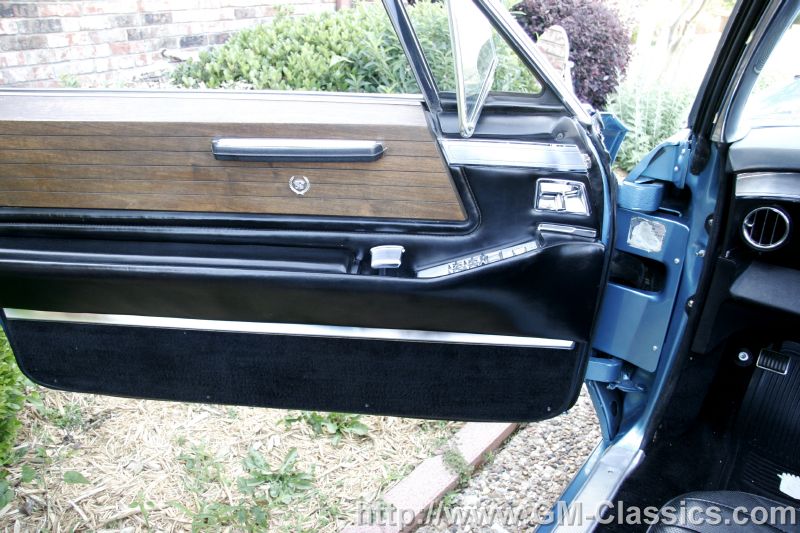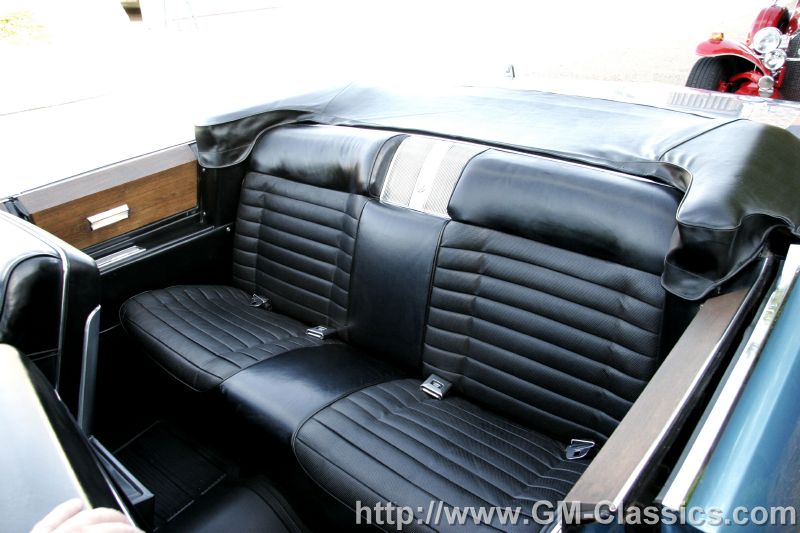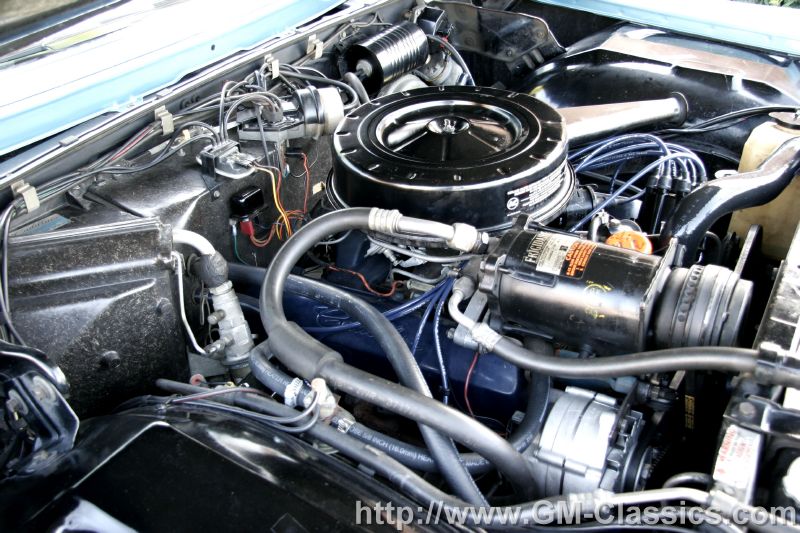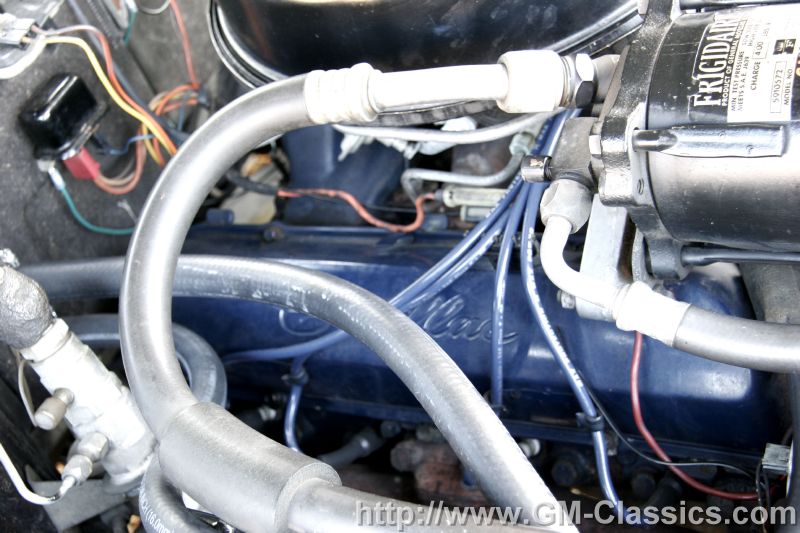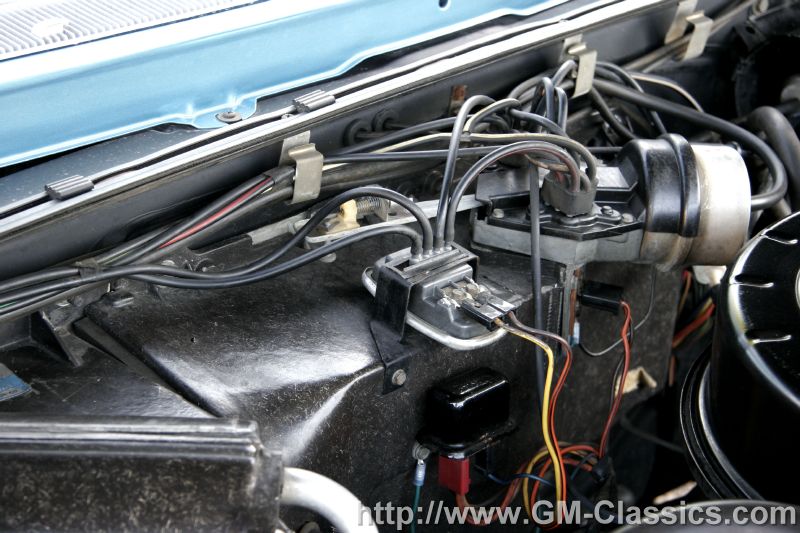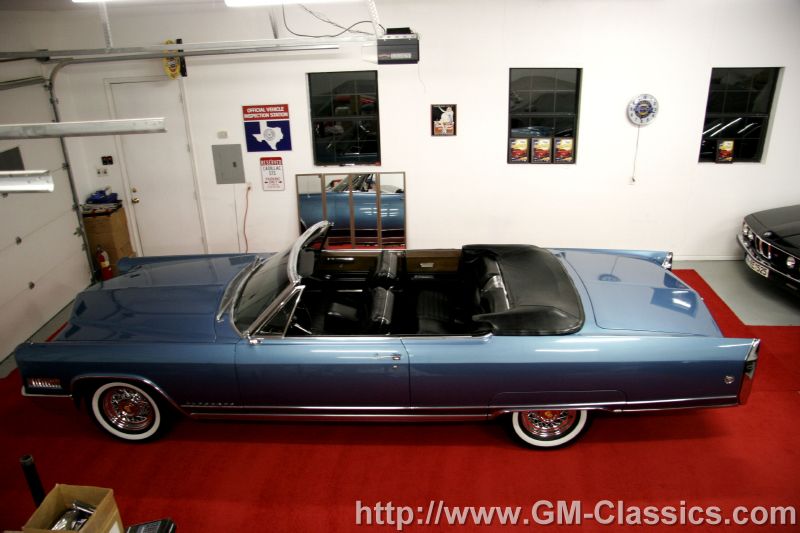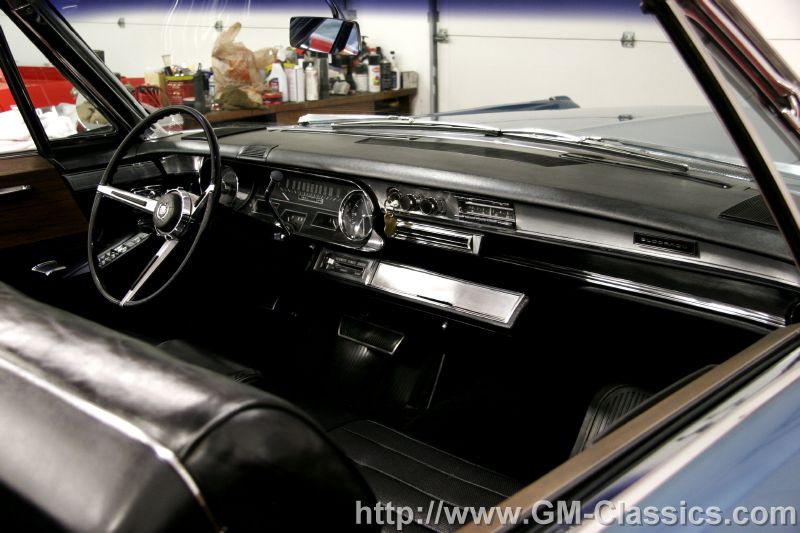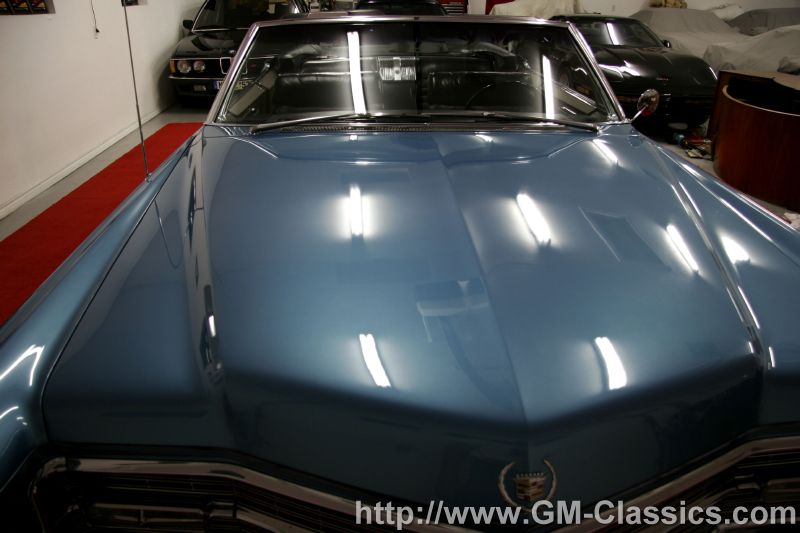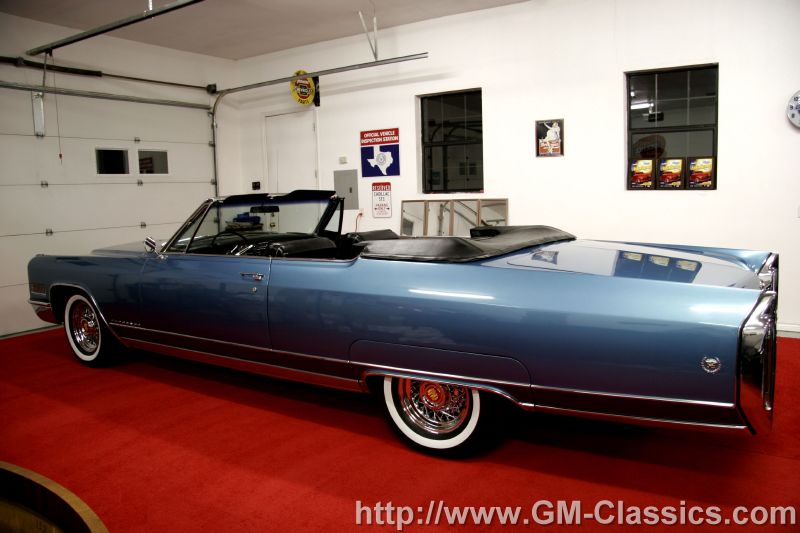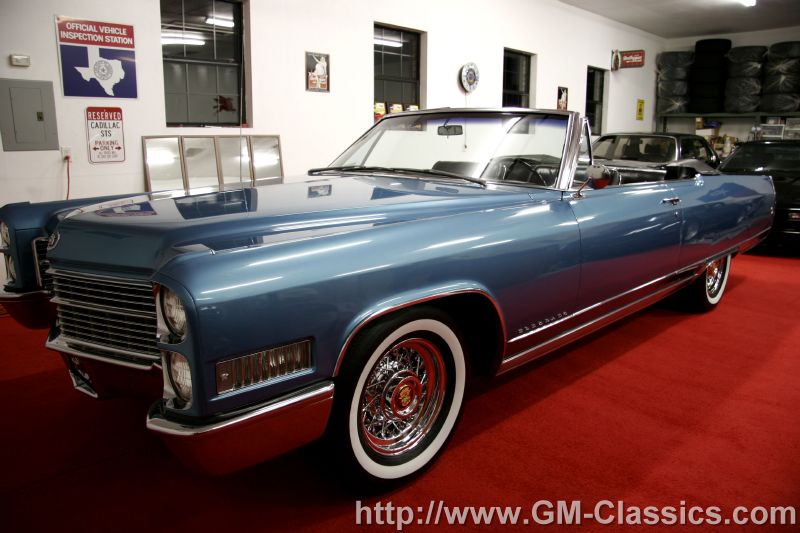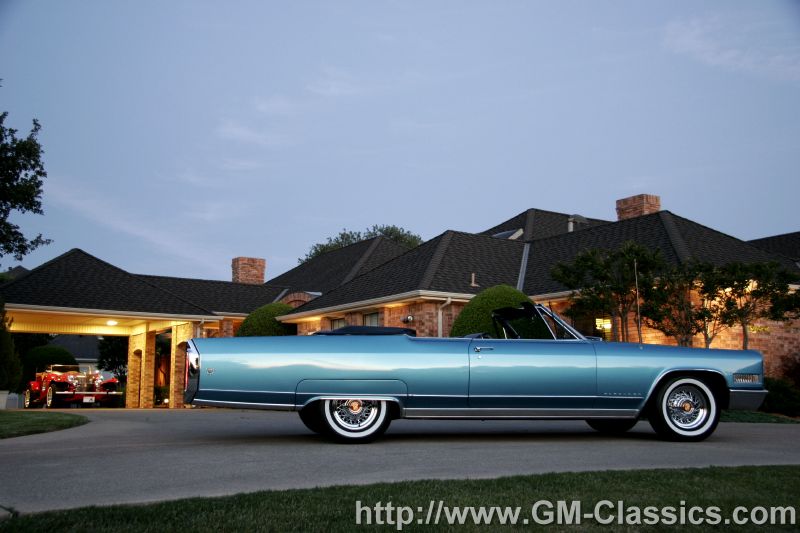 5/3/08 - Last night with aging original 60s dual stripe Bias Ply tires on car.
The 1966 Cadillac 4 channel stereo was playing local station 98.7 KLUV, Gene Chandler's - That Girl-Groovy Situation
Can you dig it can you dig it....
http://www.youtube.com/watch?v=EDM1Rh3KxeM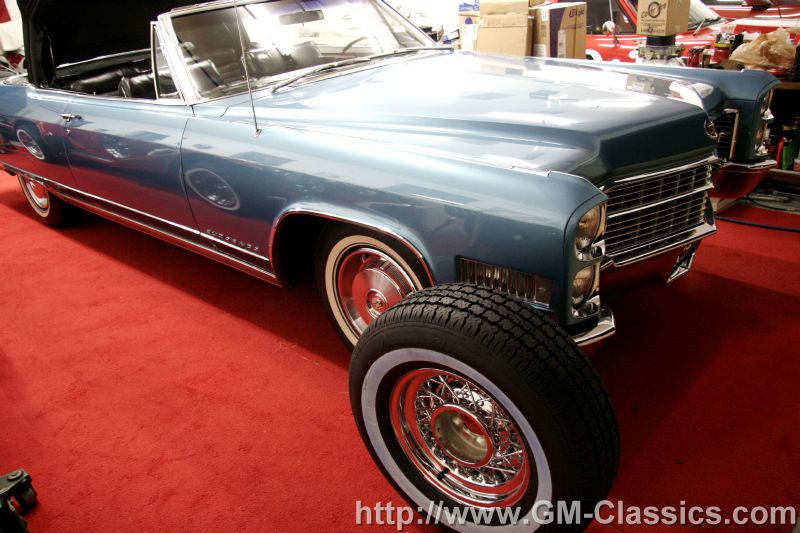 These tires were put on in 1969 at 7100 miles when the car was sold to 2nd owner (collector). They are still on the car here 5/2008.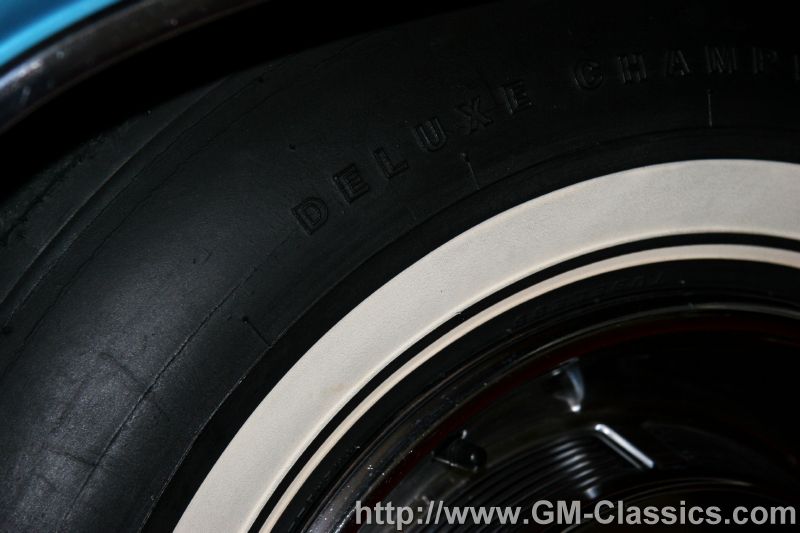 60's vintage 9.00x15 tires taken off and stored 5/2008 These tires have 10K miles on them from 1969 to 2008. Still ok actually. Good indicator of the car.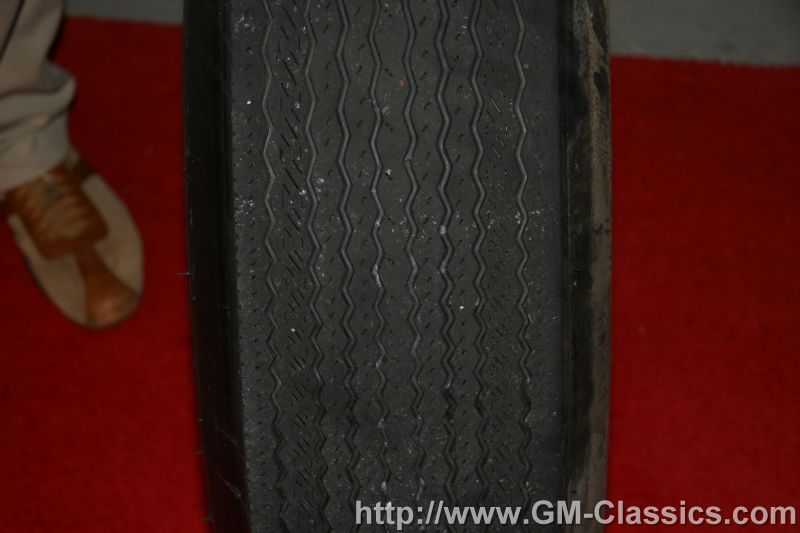 BELOW!!! OK, criticize me and call it not original, but few can argue with this. Some hyper purist can put the bias ply back on any time... I'll take this.
Possibly the worlds best low mile original 66 Eldorado is instantly transformed from a very decent looking car to an absolutely outstanding machine!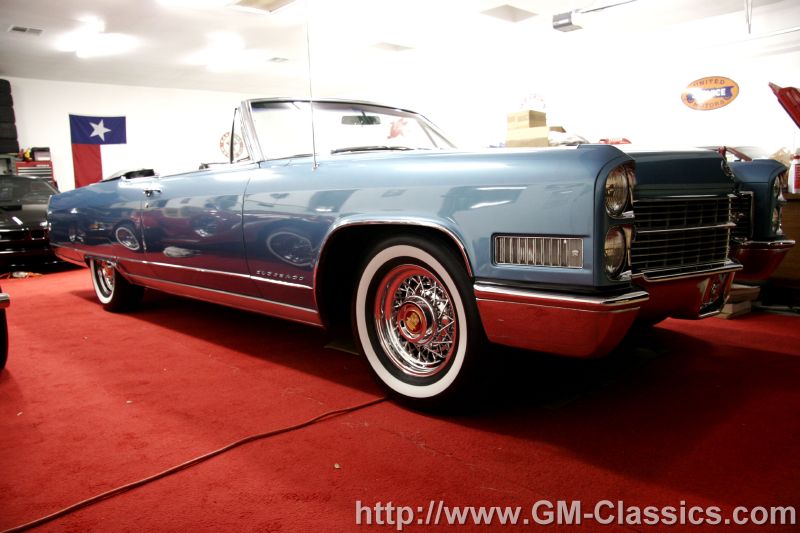 66 Eldorado Basic Information
The end was near for the traditional rear-wheel drive Eldorado which went out this year with a bow. Sales of 2250 were topped only by the 1955 model. The '66 Eldorado was very similar in appearance to the 1965 model; again a wreath and crest were affixed to the rear fender and small Eldorado block letters were in the usual position just behind the front wheel openings. The final rear-wheel drive Eldorado was priced at $6631.
Engine
V-8 Overhead valves

Cast iron block

Displacement: 429 cubic inches

Bore and stroke: 4.13 x 4.00 inches

Compression ratio: 10.5:1

Brake horsepower: 340 @ 4600 rpm

Five main bearings

Hydraulic valve lifters

Carburetor: Rochester four-barrel type, model 7026030
Chassis
Wheelbase: 129.5 inches

Overall length: 224.5 inches

Front tread: 62.5 inches.

Rear tread: 62.5 inches.

Automatic level control standard where indicated in text

A new engine mounting system and patented quiet exhaust were used.

Tires: 9.00 x 15
Convenience Options
Air conditioner ($495).

Controlled differential ($54).

Power vent window regulator option ($73).

Radio with rear speaker ($165).

AM/FM radio ($191).

Rear seat belts ($18).

Adjustable steering wheel ($91).

Twilight Sentinel standard

Five white sidewall tires 9.00 x 15 size with four-ply construction standard
History
Best ever sales and production year in Cadillac history.

Second year running for sales increases, despite a downturn in the overall market for U.S. cars.

First season for delivery of more than 200,000 new units.

A record of 5,570 one-week builds was marked December 5 and a record one-day output of 1,017 cars was achieved October 27.

The 1966 models were introduced October 14, 1965.

Towards the end of the summer 1966, a new assembly line was setup to manufacture front-wheel-drive Eldorados conforming to 1967 model specifications.
Click here for My Car Hobby Home Page
You can email me at Cadillacman@mcsmk8.com