1966 Oldsmobile Toronado. 425 CID - 365 HP. Ember Firemist/Red. 56K Real Actual Miles. 1966 Motor Trend Car of the Year. The was the cutting edge car in 1966! Arguably the best looking Toronado ever and one of the best colors too. This Texas car is an example that will only understood by actual car people. Let me explain this car as best as possible; It is 100% original. Not the "original" that so many have become accustomed to that are actually restorations labeled as original..... this is truly original. This car would be like going to an Oldsmobile dealer circa 1972 and buying a pretty darn nice few year old used car that shows the wear of those years only. This car will be like the typical 5-6 year old well kept used car BUT its 45 years old. For the life of this car, time has stopped since 1972 as that is when it was bought by its second owner and has been part of a car collection with many very high dollar vintage cars. I dare say there there are not too many cars of any make truly this original. In 2006, records included with purchase, this car was graded a low #1 condition survivor by a top vintage car appraisal service. I would have call it a mid #2 needing a fair level of refreshing to appease the micronist, but to the people that really want to see what these cars were like without any repaint or major repairs done 45 years later, this car is the holy grail on that. No one has messed with this car, or better yet, messed it up!
I will let the photos tell a lot of the story as the car shows very well in person and in photos. However I am going to criticize this car to death just to make a clear understanding to those that do not understand what truly original and well kept actually is vs what is passed off as original but is actually a restoration of sorts. This car retains 100% original paint. Although it was garaged all its life and WELL cared for, its OLD and showing extreme signs of its age. I would repaint the whole car to make it acceptable to most.... I would do Chrome off and I would spend $10K to do so taking the car apart and reassembling every bit of it myself. That is what a really good paint job costs. You can do it cheaper... BUT you will be setting the car back, vs taking it forward. So many nice cars have been done this way and ruined. This one needs the right path as with the right touches, this is going to be one of the best 66s on the planet. I may paint this car as it is well worth it in the condition its in, but its also is nice enough condition to leave it alone and enjoy something that is quite honest! That is why I am presenting the car this way as the car will stand on its own merit as it is but would be a better car for the proper work put forth. If you are a person that only sees very small things right in front of your nose and miss the big picture, you will hate this car immensely. But if you are like me and can look at an entire package, look down the body lines of a car and KNOW what you are looking at, this car is phenomenal. It is a total package of a truly original car in a great color. The bright work, trim. grill and chrome are great. No dents anywhere. Not tweaked, misaligned as so many of these cars are. So many "restorations" have the bumpers bent and all over the place. This one is right! All gaps are perfect, doors open and close like a new car and the car has more integrity than I could ever put down in a write up.
Car is pretty much loaded. Has the headrests, chrome wheels, rear defrost, am fm, and if I failed to mention it... A great color! The only thing worthy I believe is missing are the cornering lamps. Upon a repaint, I would add them to the car as it would be easy then. Mechanically, the car is pretty stand up. Drives well. I mean real well. Great power, handles very good. It is a 10:5:1 compression 425 with 385HP! I would say going back to the late 60s, and I know these cars from the day, not many of the "holy grail" muscle cars would really outrun this thing. These cars were the rockets of their day. If a 76 Eldorado drove this good, you would have a great car! However a 76 Eldorado is only a good car in any condition, this is a great car! Worst thing I can go after is the car has a light tick, sounds like the drivers manifold, but it runs well and is really not as bad as I am going after. The whole car is not bad! Body wise there are a couple of hiccups that have happened over the years, one being in front of the right rear wheel. Just a dent, looks like a garage scrape deal and the other being a small impression in the left rear quarter behind the rear wheel not even scratching the paint. Both these are visible if you blow the photos up by clicking them! Again, these are nothing major and in a repaint, I would PDR them first and you will not have to use any filler in these. These are not "wrecks" they are very light dents seen in every body photo. They do not effect any body alignment, trim or anything. Hard to see aren't they? Find any other 45 year old car that has anything lighter than these, you probably are being lied too.
Now where this car shines is its undercarriage and under hood. There is no "can o rebuild" "undercoating", black spray paint or any of that garbage in this car. All under hood paint is original. It is a Texas original that looks like a 1 year old car from other places! Cannot ask for better! It is a model for any 66 Toronado to follow. Interior, well its the best 66 Toro I have seen. Nothing has been changed, tampered with and yes even the carpet is 100% original. The photos will show well, just zoom in. Climate Control works, temperamental vacuum system works and headlamp doors operate perfectly, rear defrost works. Worst aspect of the interior, and this will sound bad to most, a very small crack on the top of the cluster section of the dash. It is pictured in every photo of the dash. Pictured with a 15MP very good camera. Each photo can be blown up to the extremes of technology. See if you can find it. Pretty darn insignificant is what I am trying to say. The interior is what you wish every car this old could be like... AND its 100% original.
This car came to me out of a collection when I purchased an Eldorado. I saw this car and realized what it represented and purchased it too. However, I am going to put this car for sale. Why? One, I am into Cadillac's more, second, having 40 cars, I need to sell a few to keep my sanity. If I only had a couple of cars, I would love to keep this one and work with it. Realistically, I think this is a car for someone that is very into Oldsmobiles, has been around the block with 442s, etc and wants to experience what a true nice original car actually is like. You may start kicking your others when you get your hands on this one. I have thought about kicking some of mine from this era. You just do not find cars from the 60s era in this condition very easy or often. If you are willing to go into this car knowing that you are buying a HECK of a nice car, one that will drop jaws everywhere it goes as it sits BUT after getting to know the car intimately you will not be happy with the paint and are willing to take it to the next level... this is the car for you! This car NEEDS the right person, not the guy thinking he can poor boy this car with some 2000 paint job, but someone willing to do this car right. This is probably the best original 1966 Toronado on the planet. The right person will know what to do! The result will be incredible as this car is about the wish list of a perfect car to do nothing but a good paint job too. This car does NOT need to be restored. I mean if this were a surviving 66 442 in this actual and honest condition, you would have a 100K car on your hands. Unfortunately this not a 442.. Fortunately, it is the better model, the king of the 1966 Oldsmobile's with a bigger motor, more power, more options, better handling and better performance... Such the irony of it all.
Car is for sale on ebay. The BIN price represents what this car was sold for on a NO RESERVE auction 30 days ago. Click this for reference; 320591604109 With over 60+ bids, the top bidder did not get "financing" so the car is back for sale again and I brought the car from Santa Fe to Dallas in the interim. If you were one of the bidders, now is your chance. I will take the top reasonable offer at the end of this auction or click the BIN. You are getting a substantial car at this price. I am also opening up the market to international buyers too. I will assist you in every step of the way. Feel free to make offer or buy car... but most of all, have your finances in a row first.
CLICK ANY PHOTO FOR AN EXTREME BLOW UP!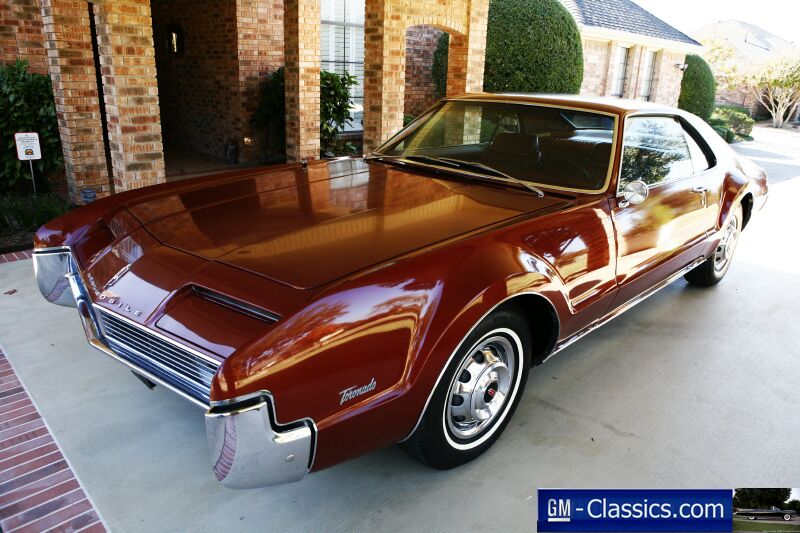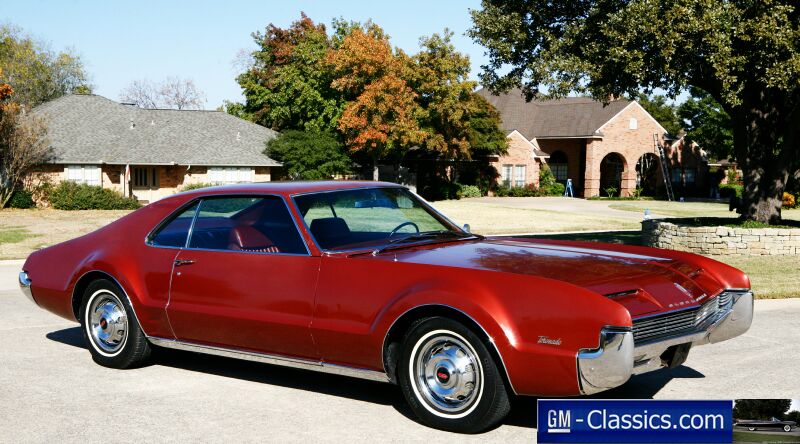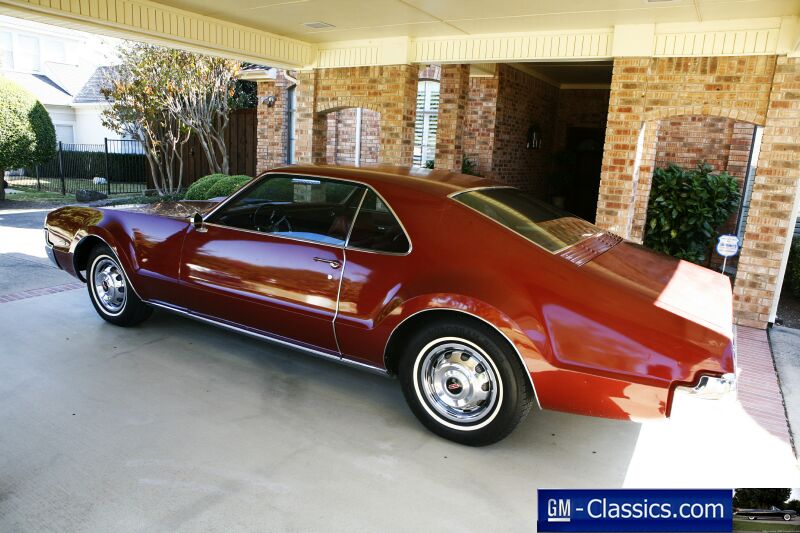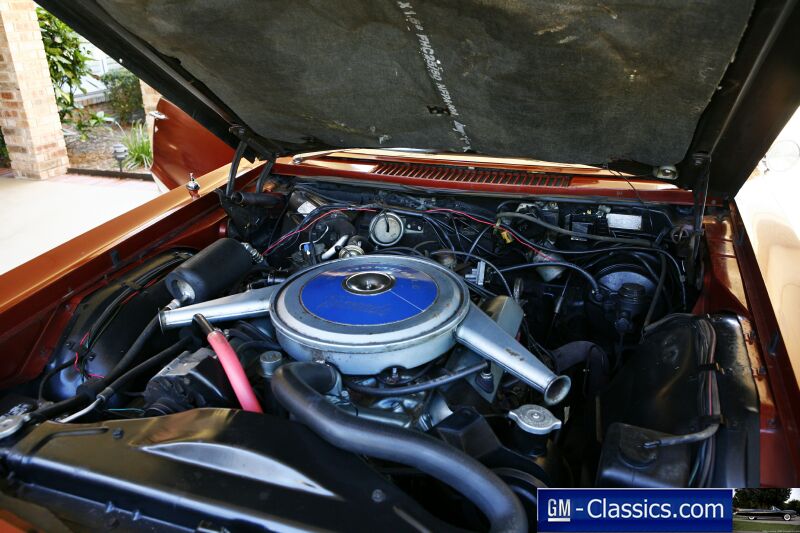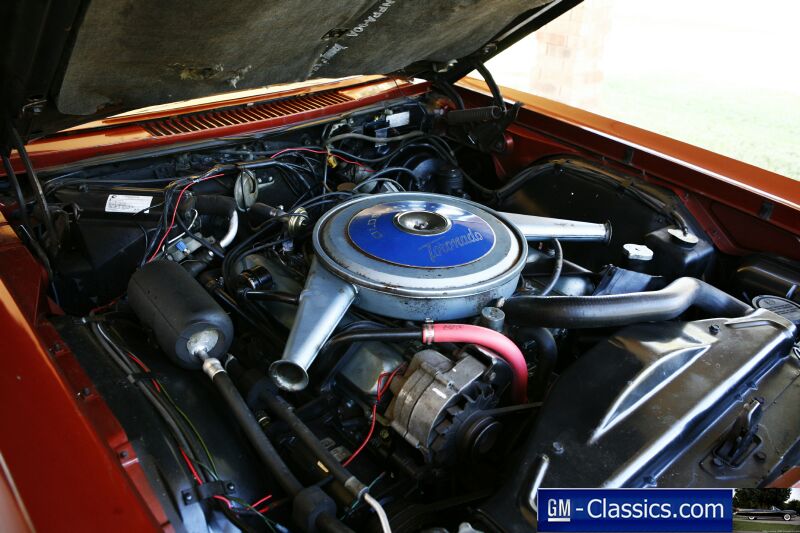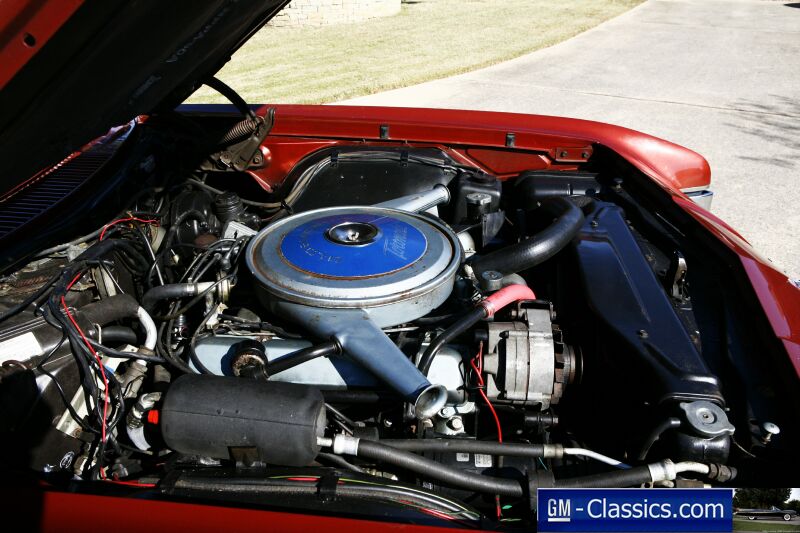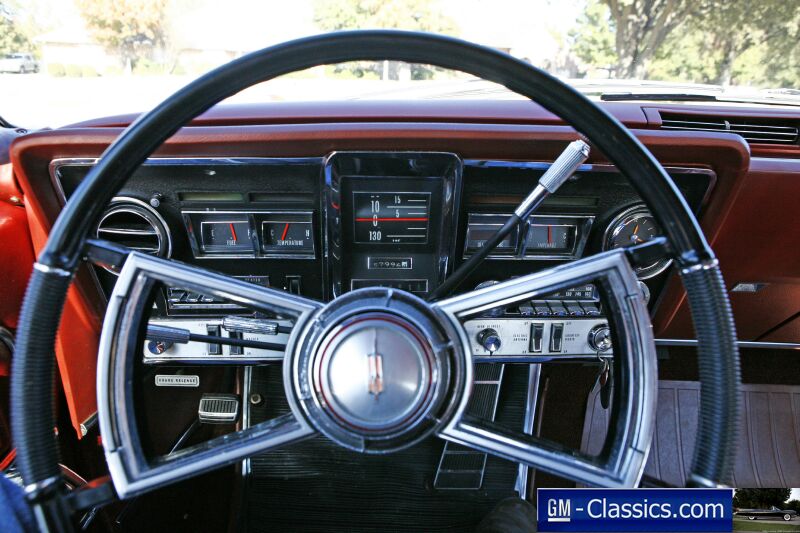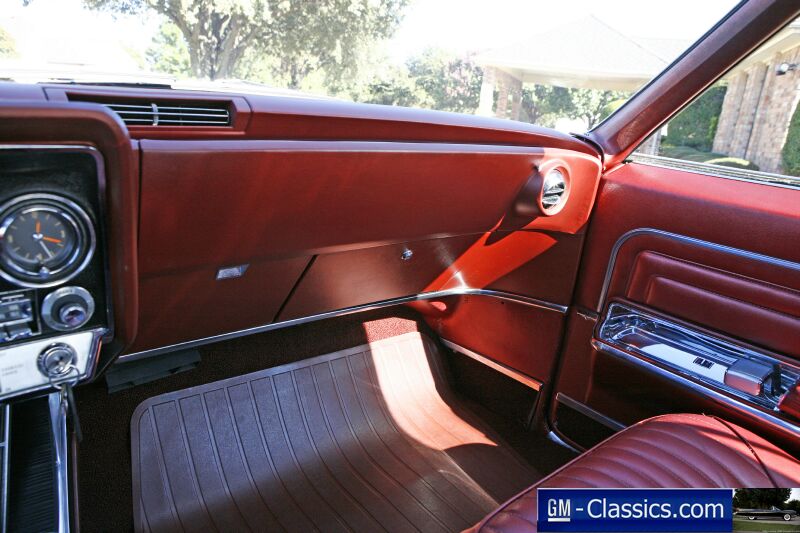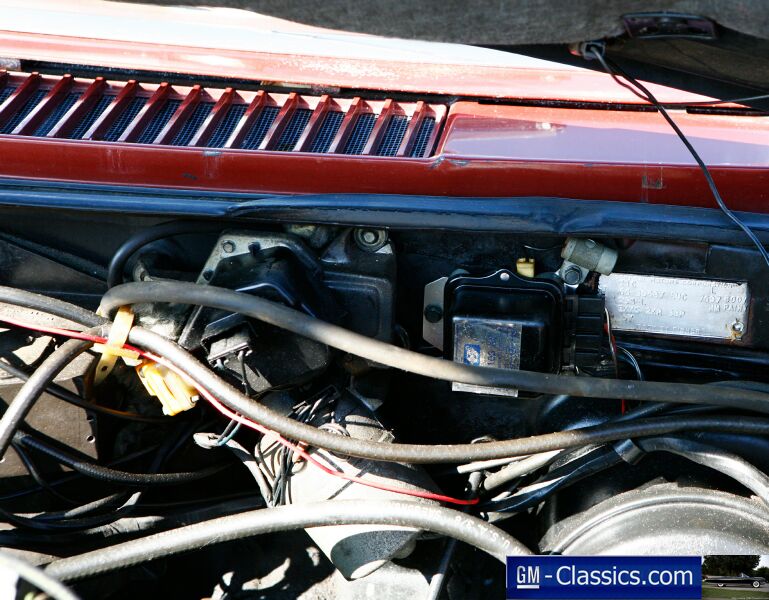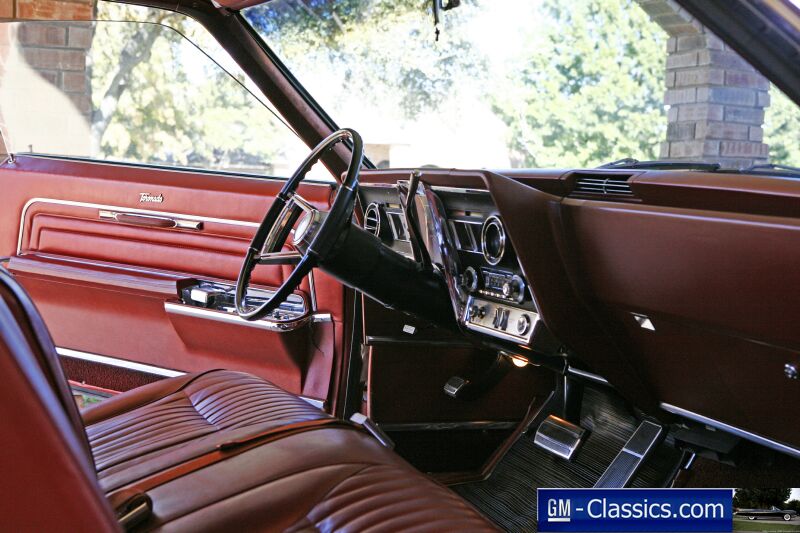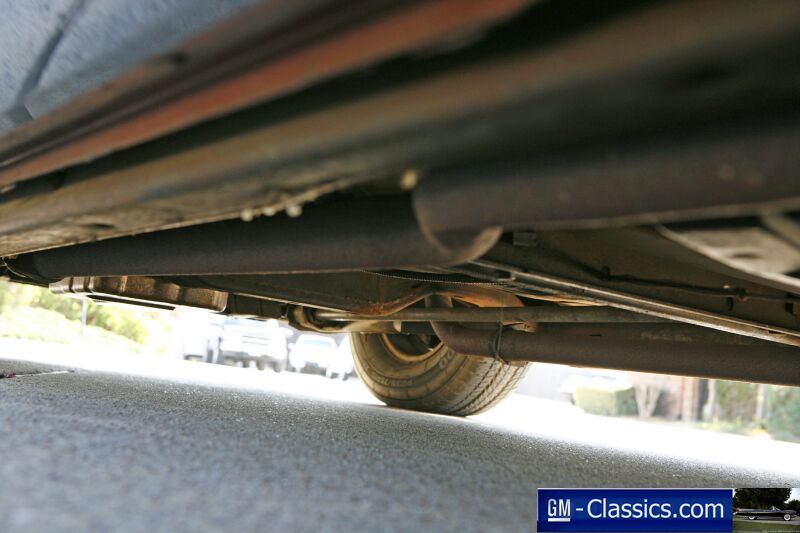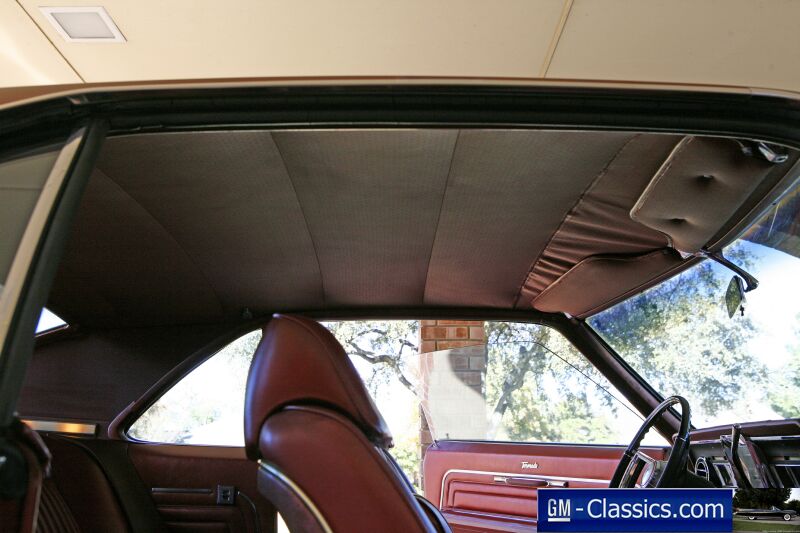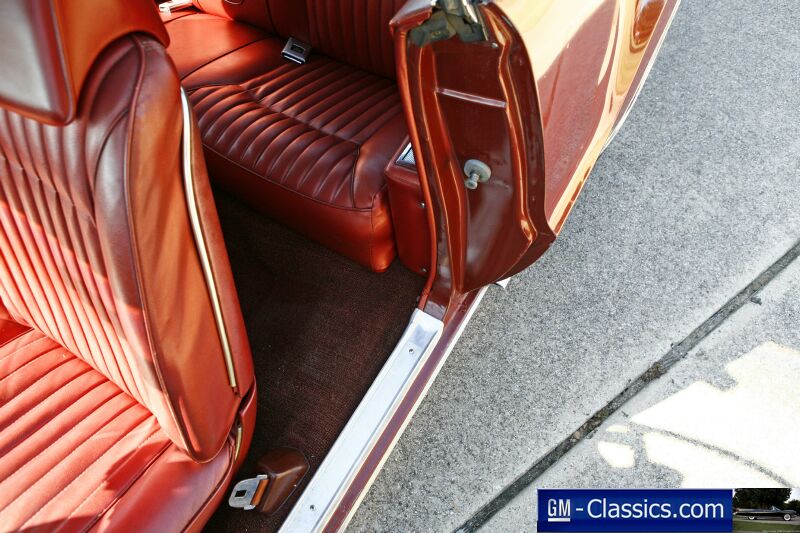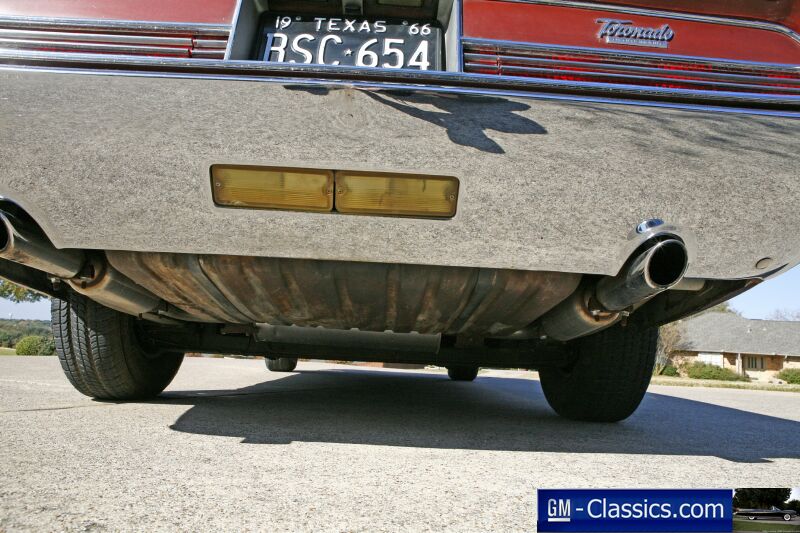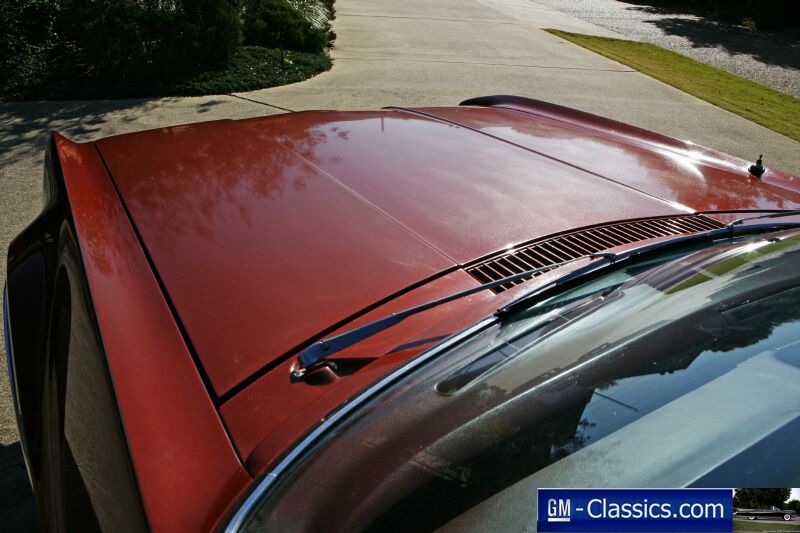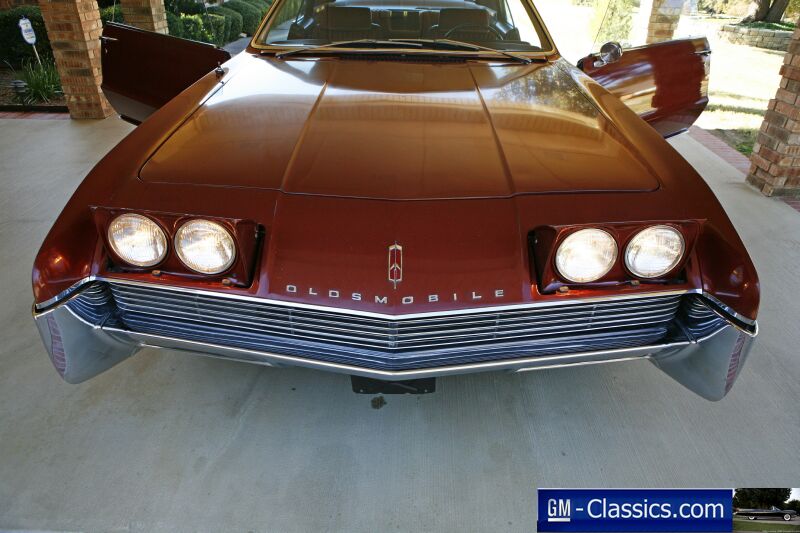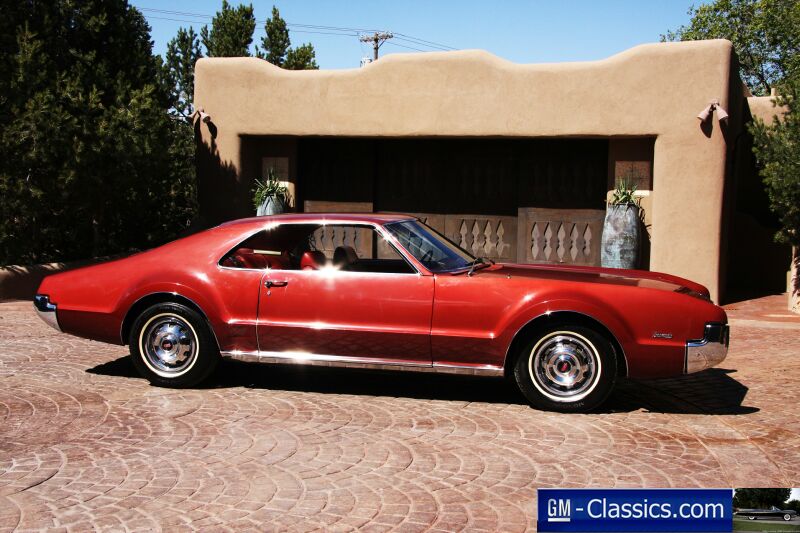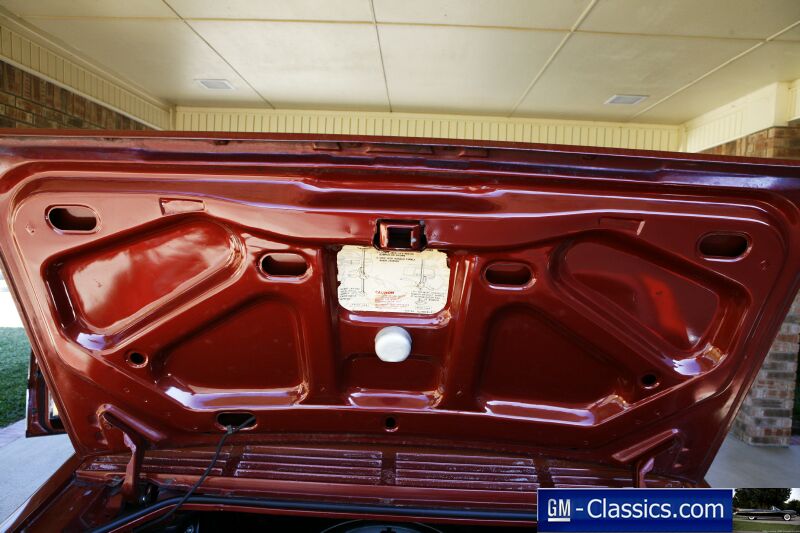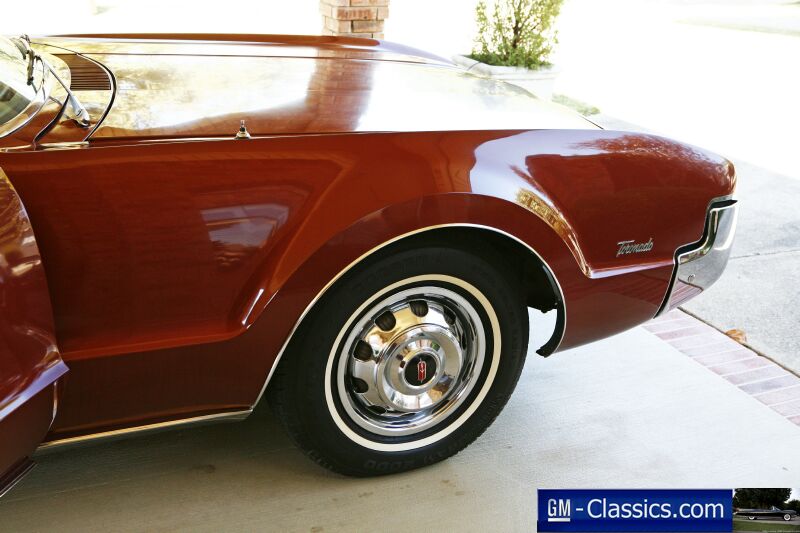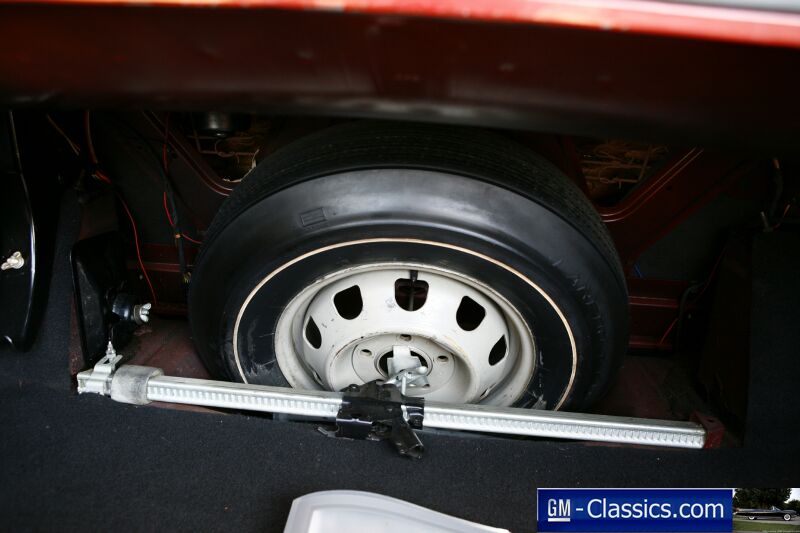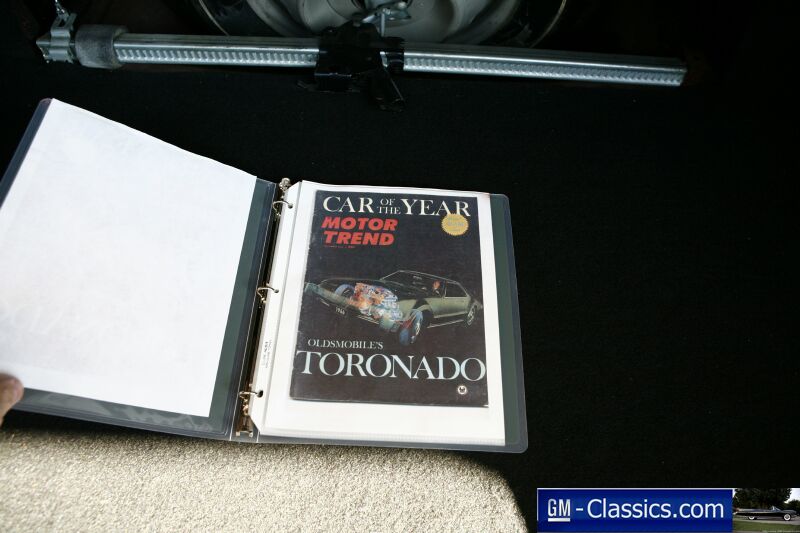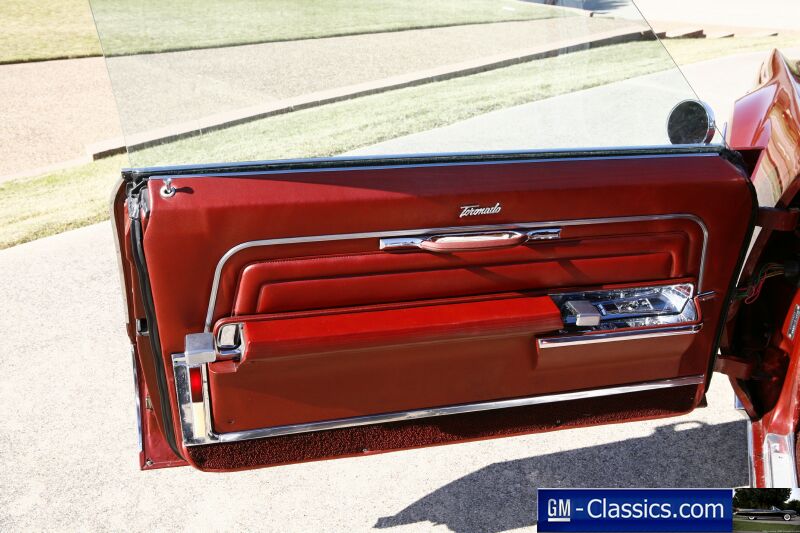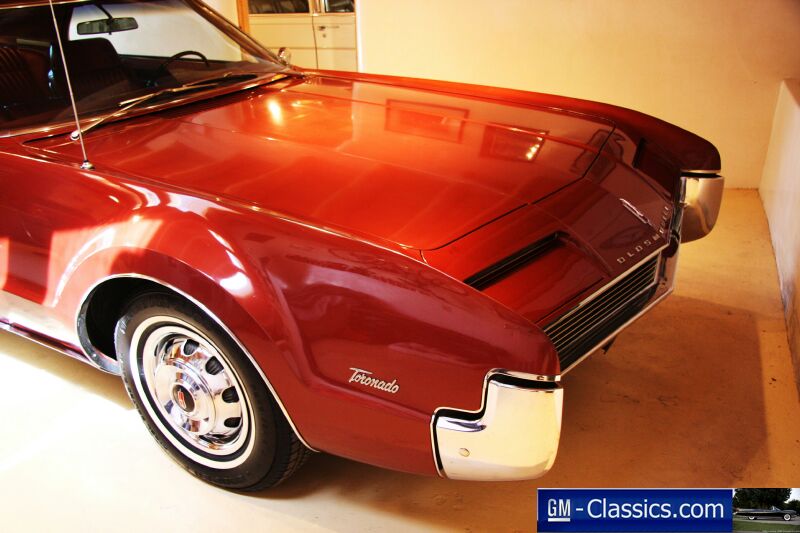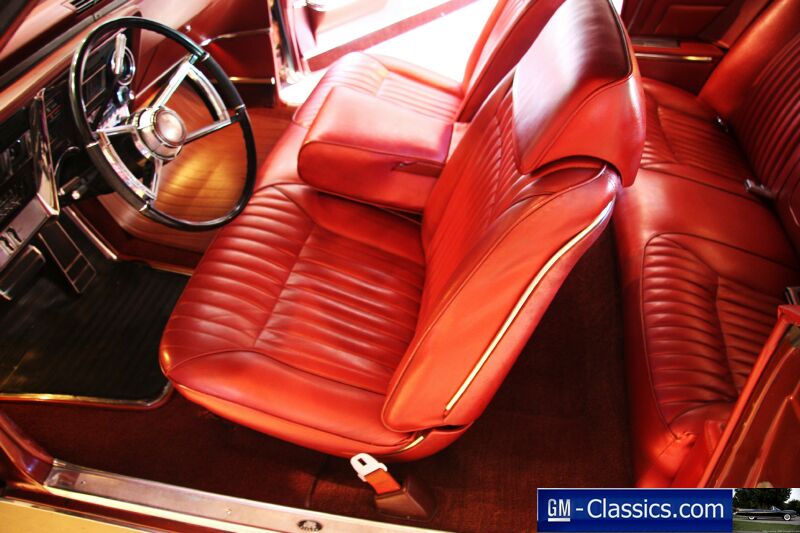 Click here for My Car Hobby Home Page
You can email me at Cadillacman@mcsmk8.com