1972 Cadillac Eldorado Convertible. One of the nicest examples of a 71-72 Eldorado Convertible as anyone will find without reinventing the car from the ground up.... Not to mention a pretty fair color combination. If you have never been a big fan of these years, I can understand why. Never seen a good one! This one may change your opinion. These are also known as the "fast" years for the FWD Eldorado before the 500 was severely detuned. This right here puts these year on top for me vs the later Eldorado Convertibles. It is no joke... These cars are blazing fast for what they are, right up with the big block muscle cars of the era. One thing is for certain, you, I and all of our Cadillac brothers can make a phone call tomorrow and find a brand new 76 Eldorado Convertible. It is going to cost you, but they are available. However for 71-72, that is not so easy. It may take you years, even a decade to find an example like this one. 71-72s Eldorado Convertibles are cars I search for daily. I have never owned a good convertible as I have never seen one. This one is it... so far. With over 1/2 the production of the final year in 76, combined with the fact these higher powered 500 CID Eldorados are pretty fun to drive, left very little saved as collectors today. Those that did survive were usually doctored up with some substandard level of reconditioning and repainting that left them as good as junk. This car is going to be that very low mile example that was garaged all its life and survived with lots of integrity, then was brought up a notch around 1987. Not some crazy 150K restoration like some of the 50s and 60s Eldroados, and not some 76 that was put away brand new and never driven... Just a true original that has been loved and it shows in every inch of the car. A friend was joking about 71-72s and the general poor condition of every example out there. He said if they were judged on a bell curve, this car would be the screaming #1 most perfect car on the planet. Well it is not, it has flaws, it shows patina, but for a 71-72, its probably THE top car. Everything on this car is original other than the paint, exhaust, tires and my modification to this car's perfect original but pretty ugly 71-72 hubcaps. The 71-72 hubcaps were a huge weak point on these cars. Other things not original are basics like belts, hoses, tires, etc. Now the Interior, carpet and everything else is original and excellent. The top is an expensive Hartz Canvas top with the proper glass rear window and defrost option. The paint is an exceptional refinish too, better, straighter and WAY nicer than the car was ever new. The refinish on this car was done in original lacquer in the early 80s. Not some cheap paint job that even some nice elrodados are plagued with. This would be 15K to reproduce today. Body of this car is the straightest 71-72 you will ever see, and probably overall the nicest 72 ever. Paint is 25+ years old, but it still shows like you see it. The chrome bumpers are excellent +++ too. Undercarriage is perfect then some. Not a restoration, but an original that has no rust, corrosion or anything negative. It is as clean as I have ever seen and equal to the level of many of my show cars. Since the 80s, when this car was refinished from an excellent + low mile example, the car has never been a driver. It has only been a Sunday go-to-car-show car for a recently deceased collector who owned the car since the 70s. A true conservative #2 level that is very drivable and will get top marks at the most critical venues. It also gets about equal attention as my 60 model on the road. As mentioned above, this example is the single best 71-72 convertible I have yet to encounter thus I bought it. These years are the next big collectors they say too.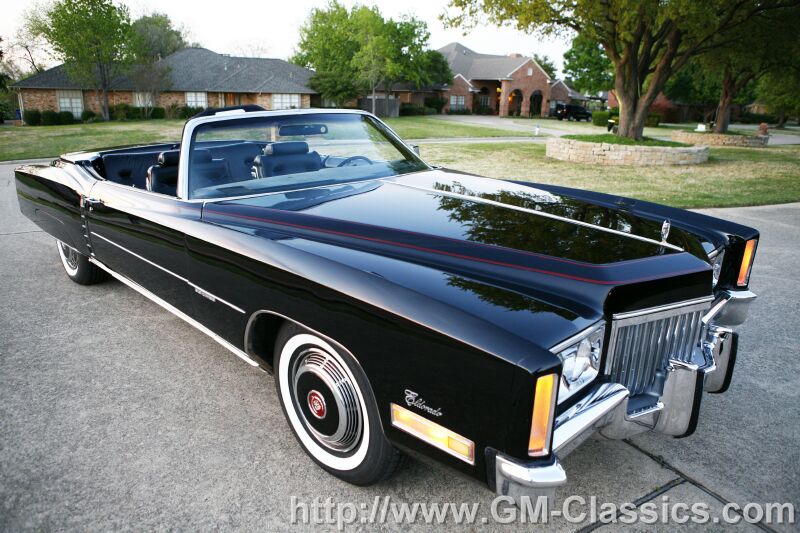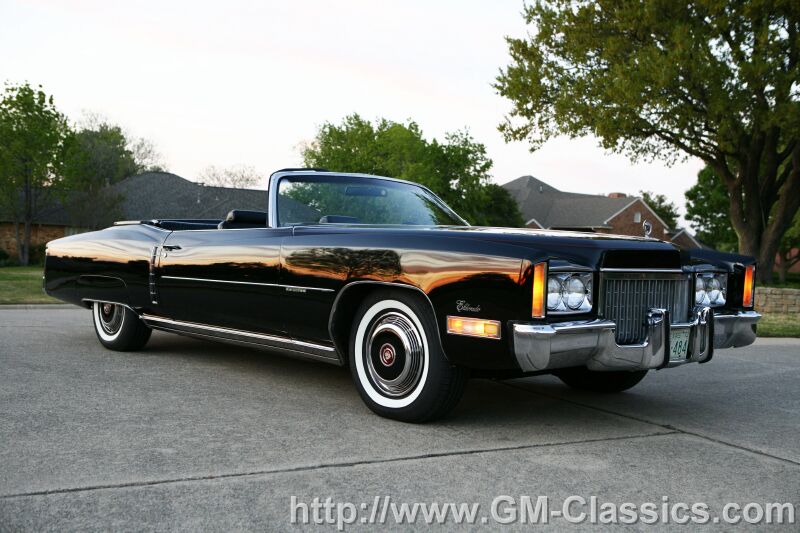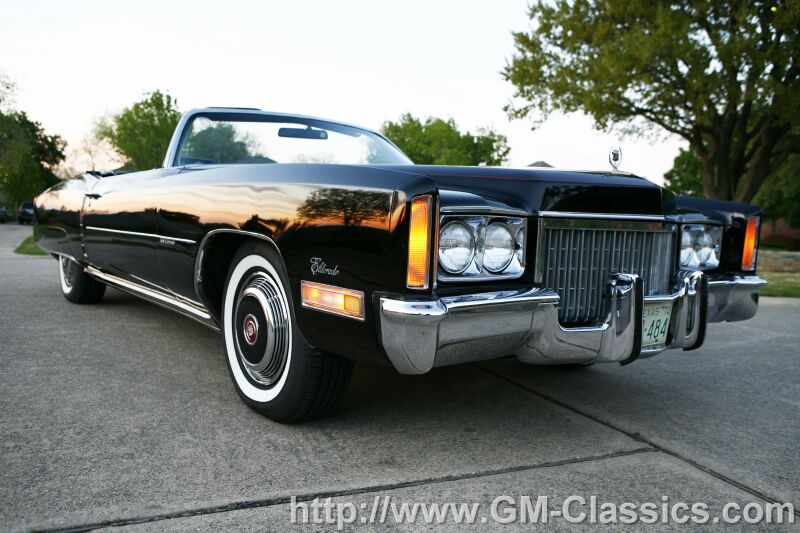 This car will be the straightest body line 71-72 Eldorado possibly ever seen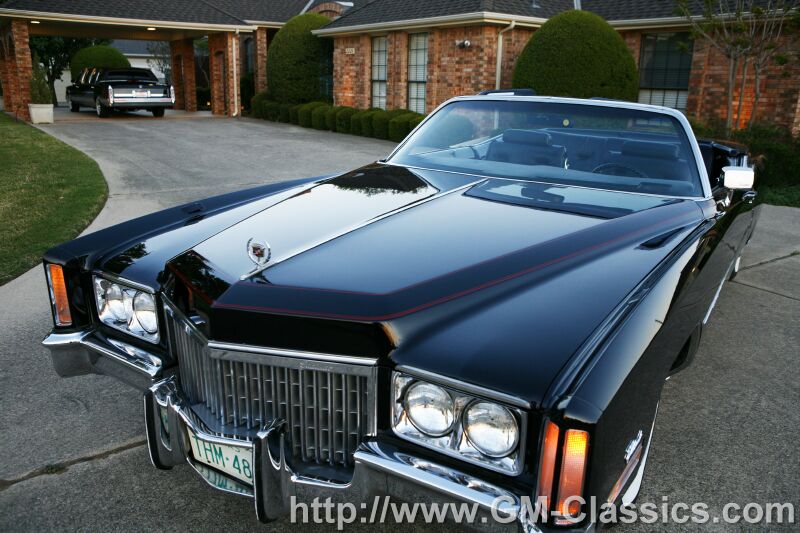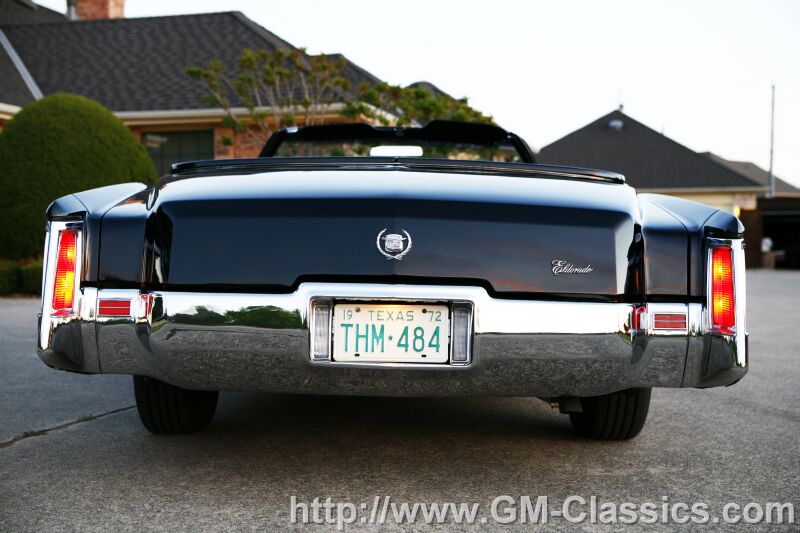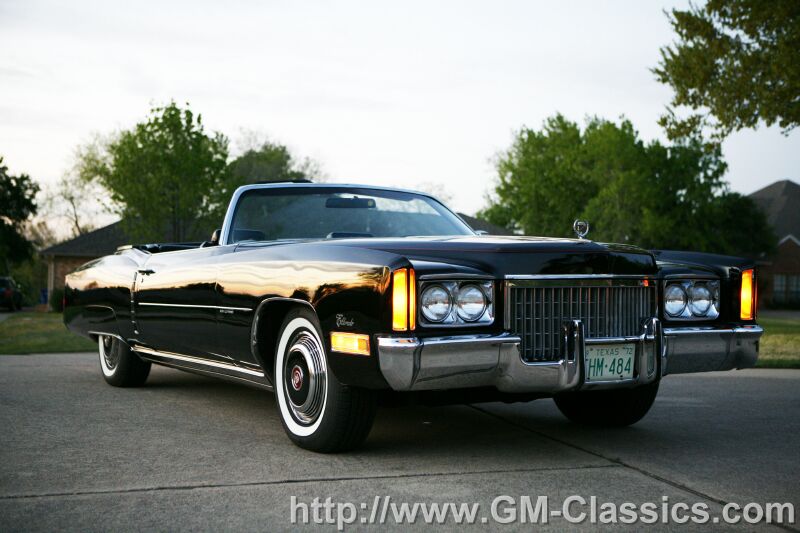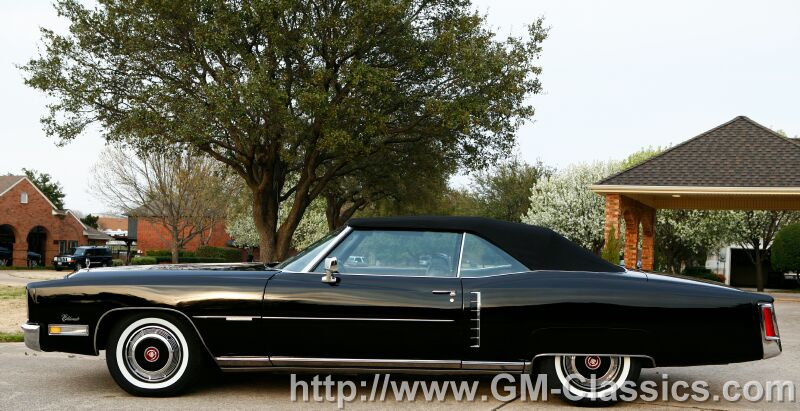 The high quality canvas Top, glass rear window and Defroster Option.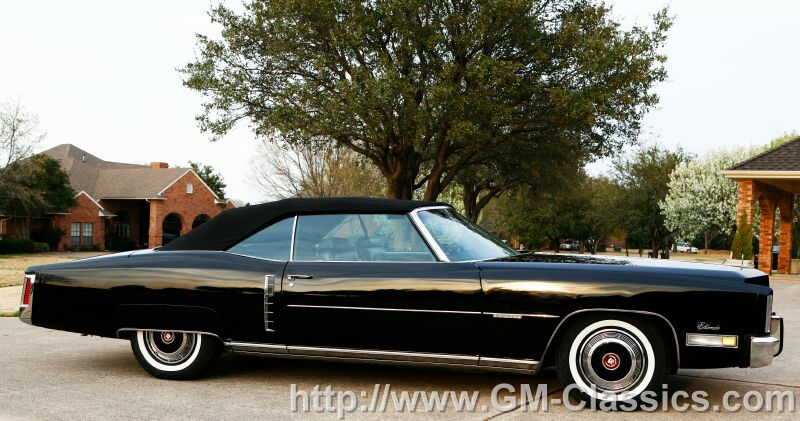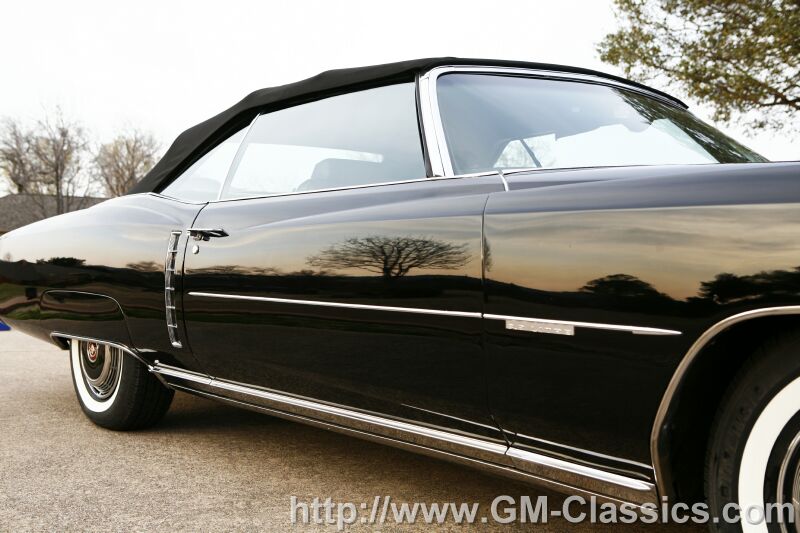 For a 25 year old paint job, this car is simply stunning +++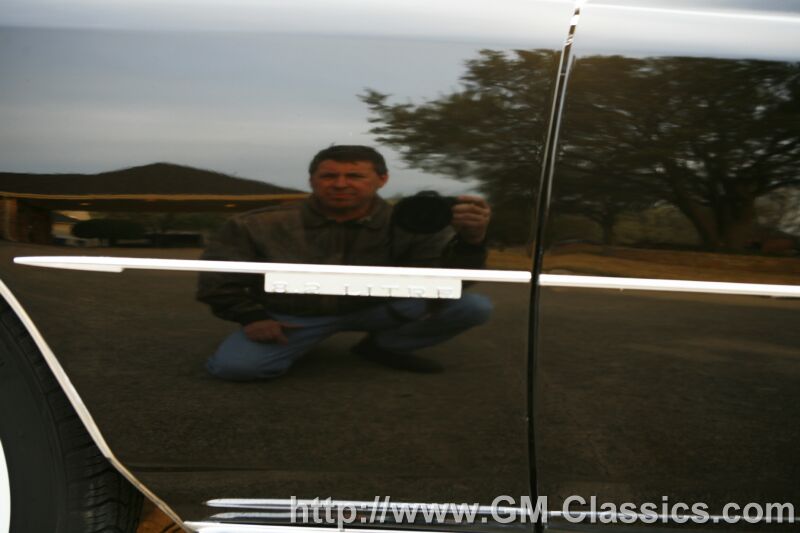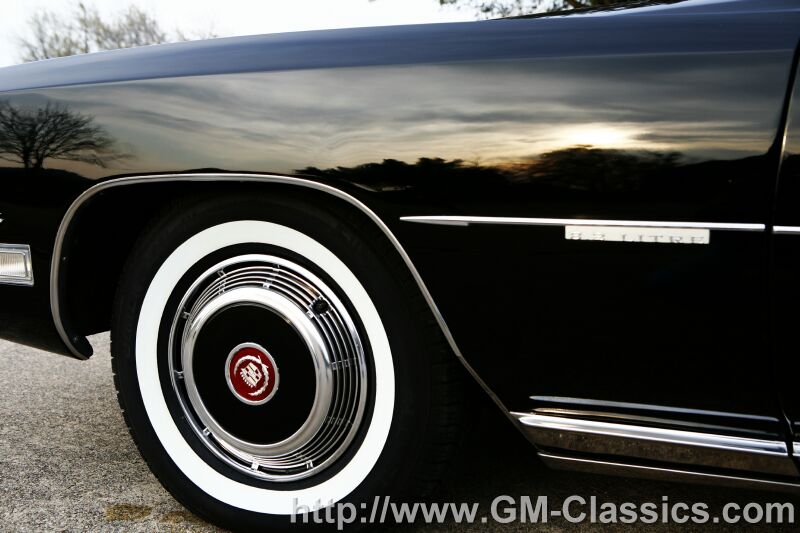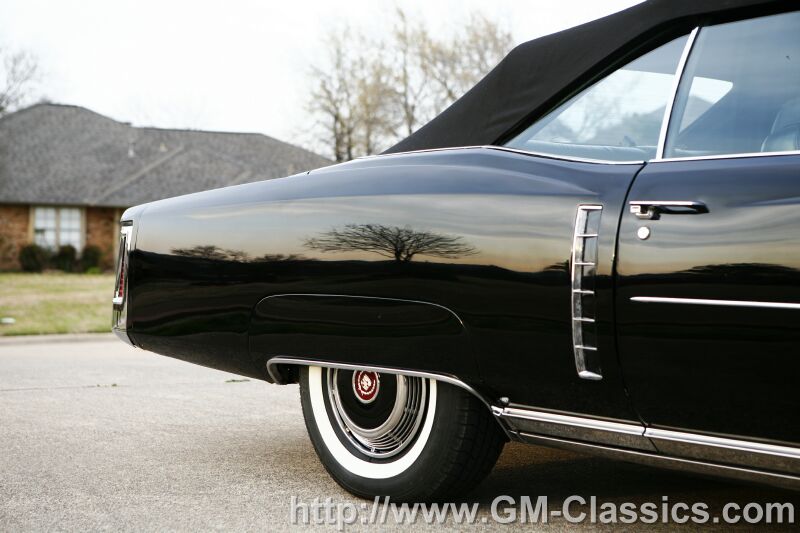 Look the world over 10 times... Find a dash on a 71-72 Convertible that looks like this. Perfect chrome, plastics, pad and more.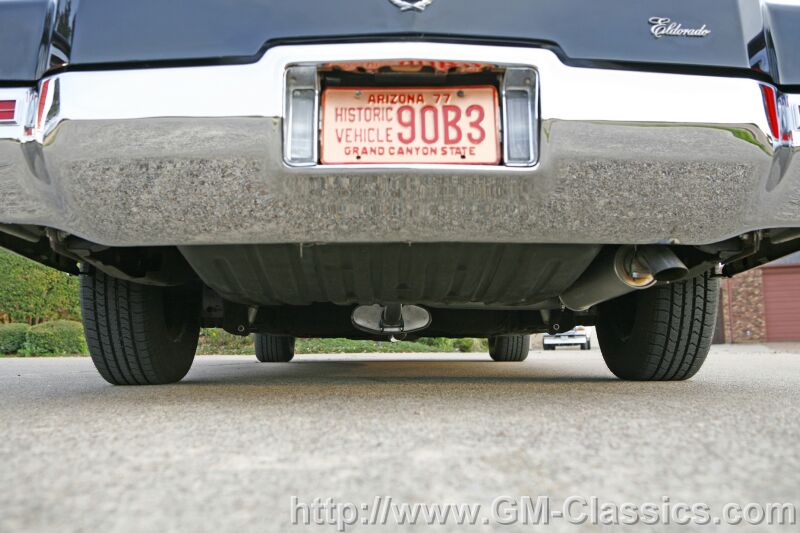 Old Plate. Now with unissued original 72 Texas Plates. Undercarriage perfect +++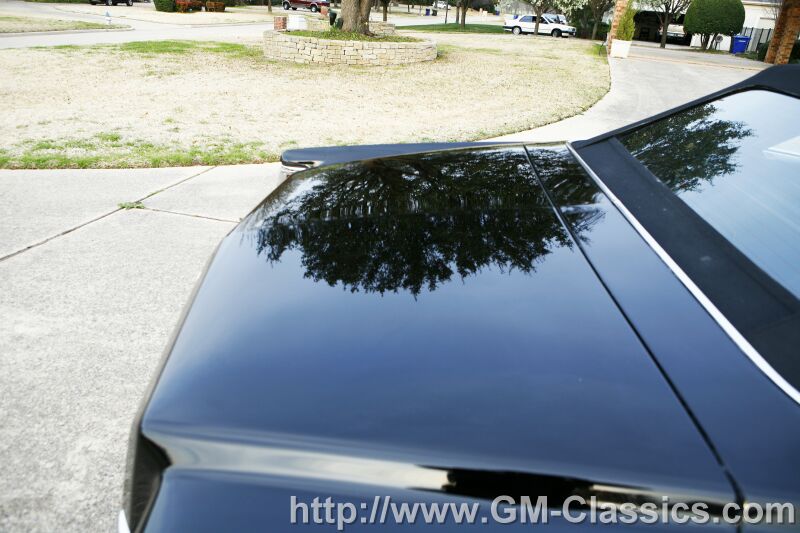 Not only are the body lines straight, the lacquer paint on this car is deep, reflective and was show car level when done. It has aged with integrity.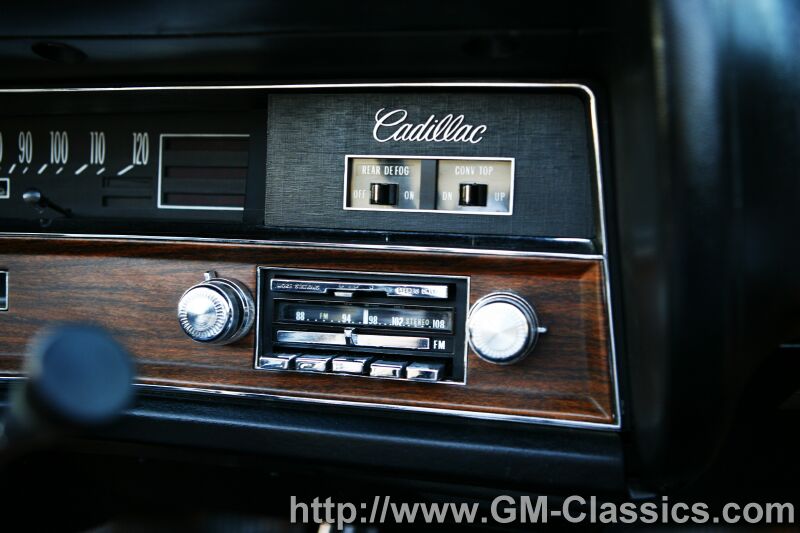 Seeking radio, Def option. Look at the chrome on the dash. I have never seen a coupe this nice, much less convertible in these years.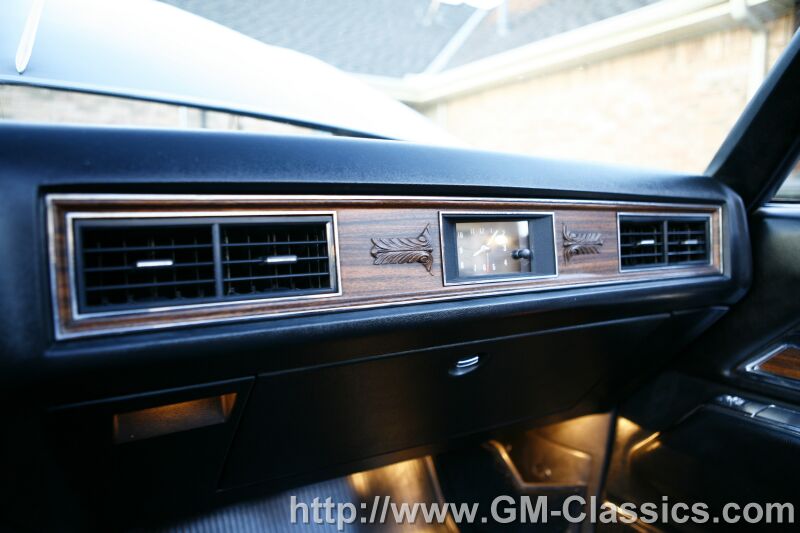 Clock... original and a bit temperamental, but works when you set it for a while. May change it, but its ok the way it is.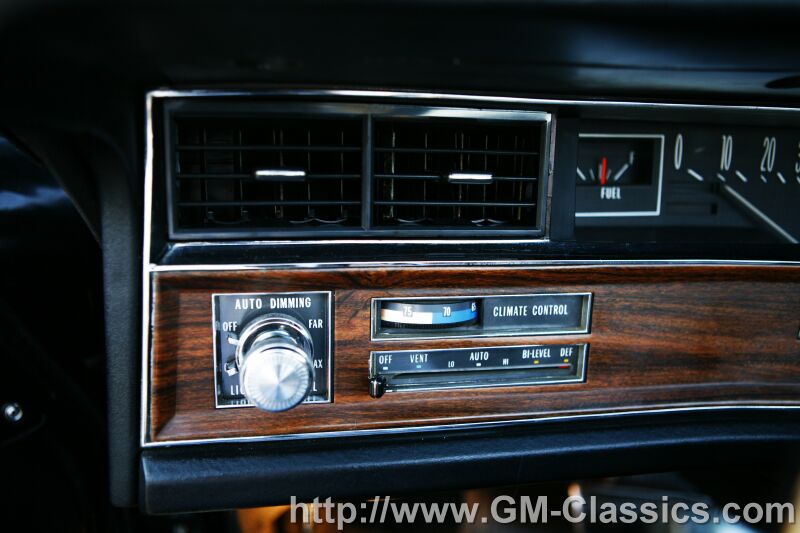 Twilight, Auto Dimming, all working. Look at the detail level of this.
Original floor mat, original carpet original everything on the interior.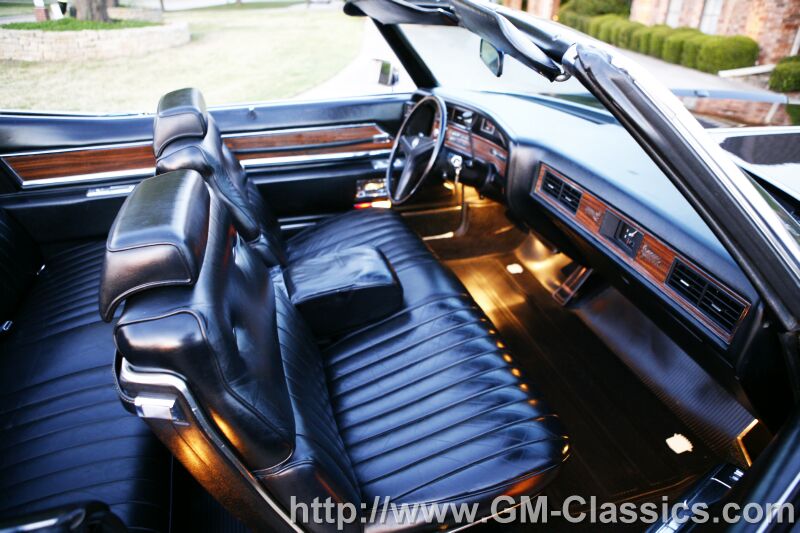 Door straps are TIGHT and doors close perfect.. Try that on another!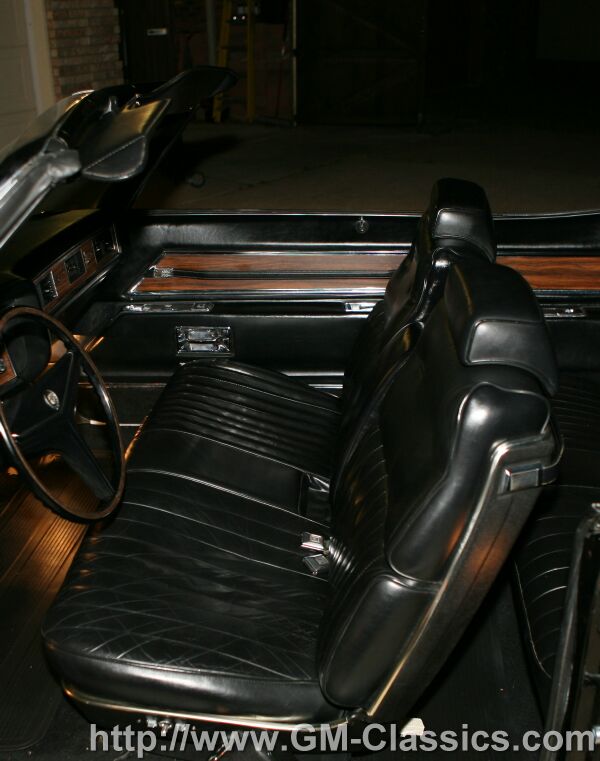 Original leather showing perfect with hardly any wear showing and little patina for its age.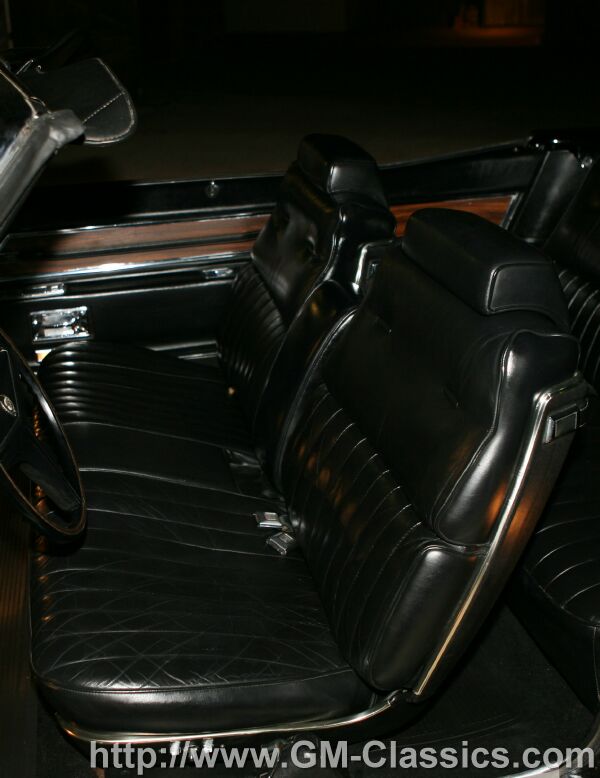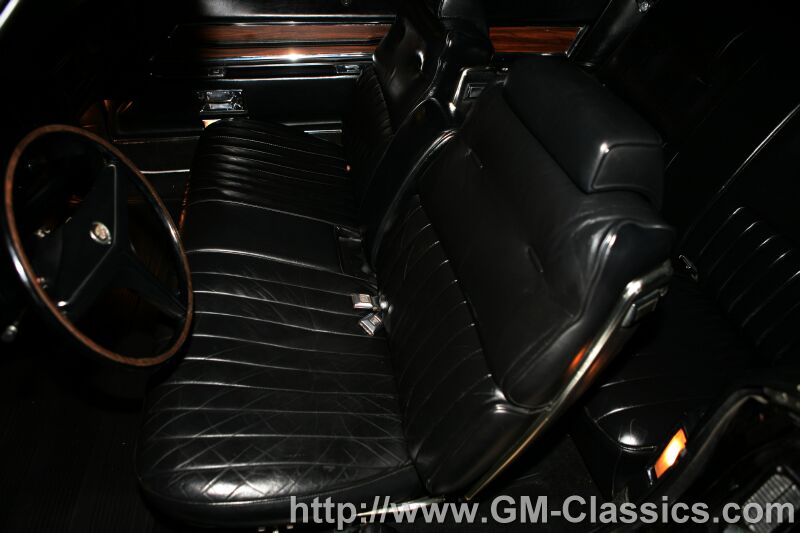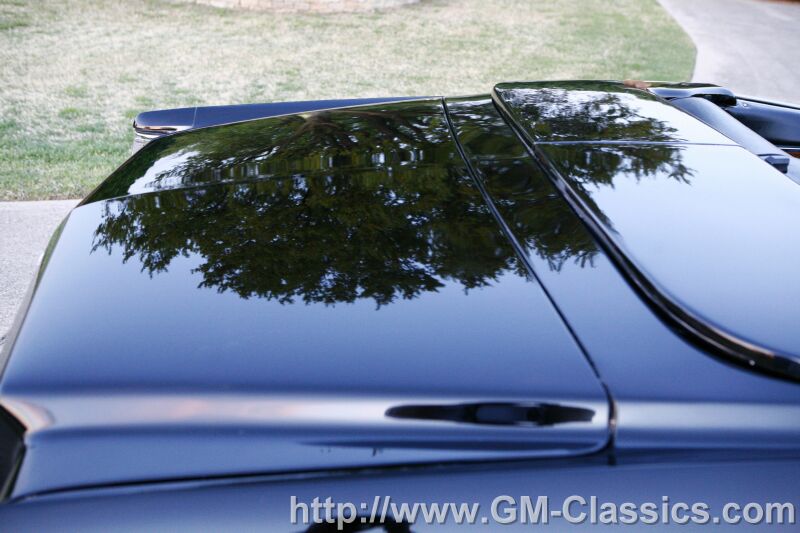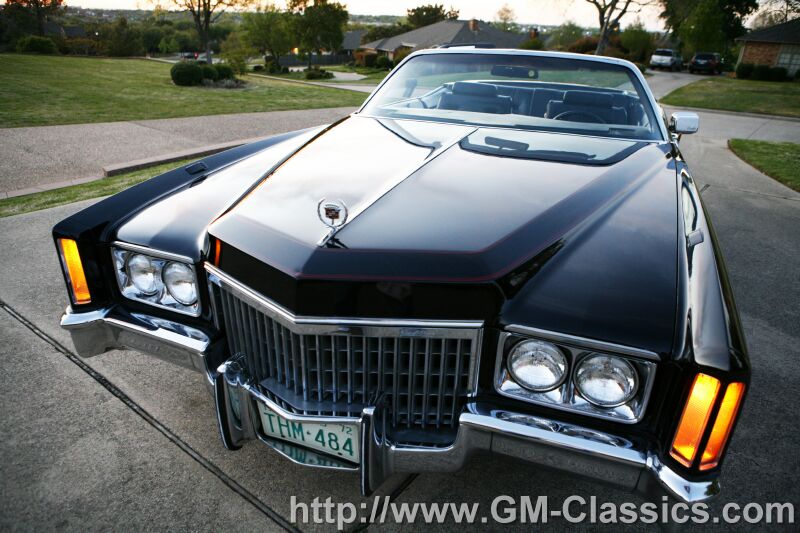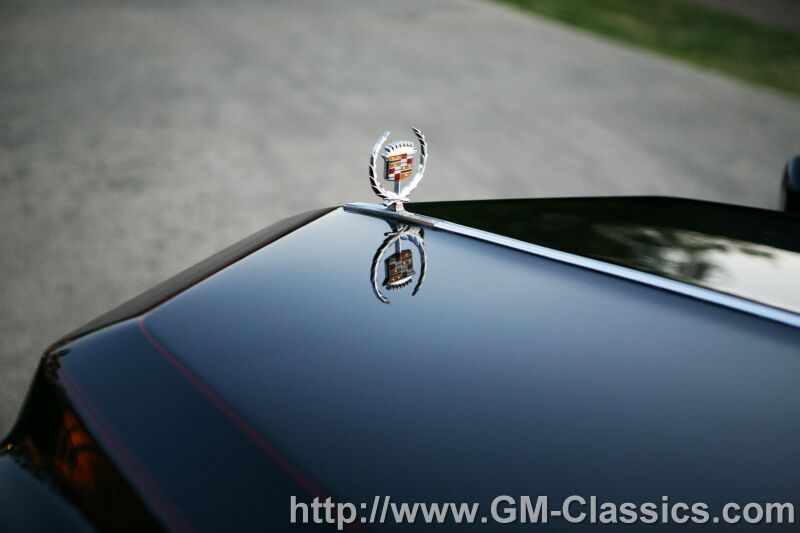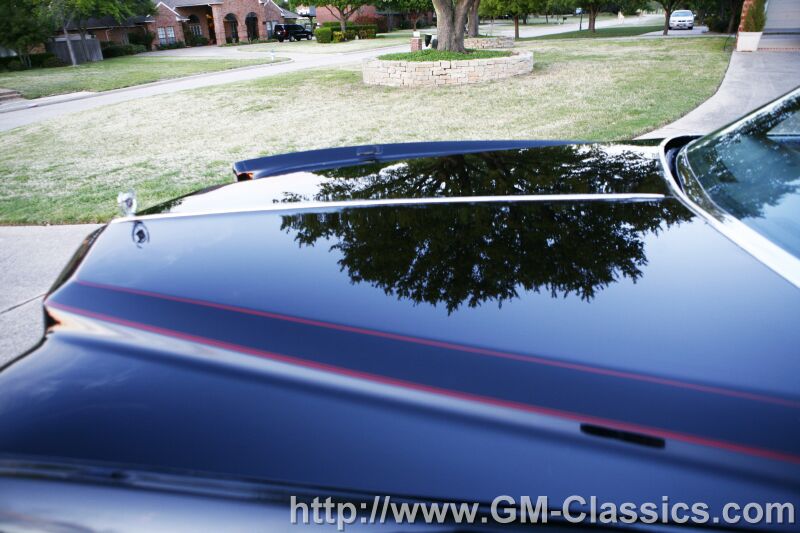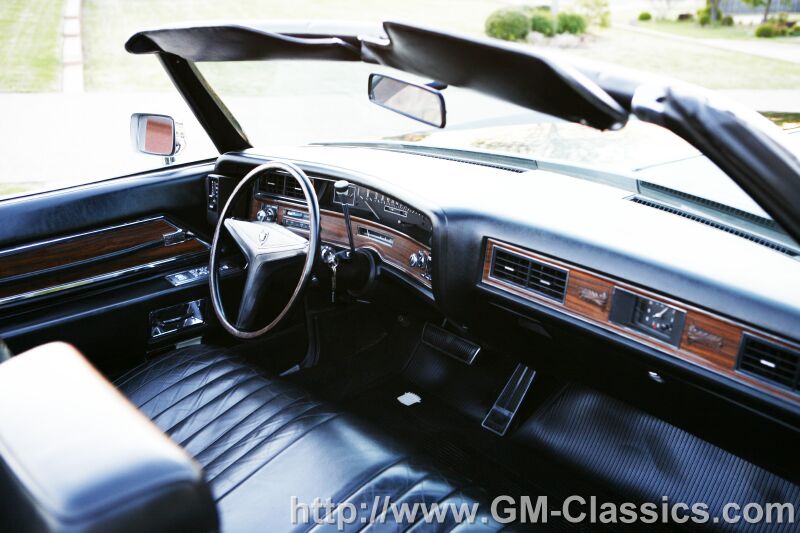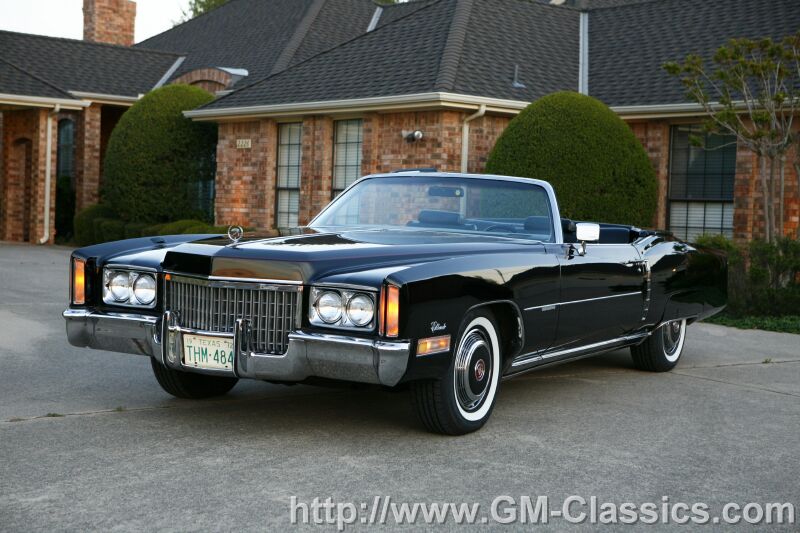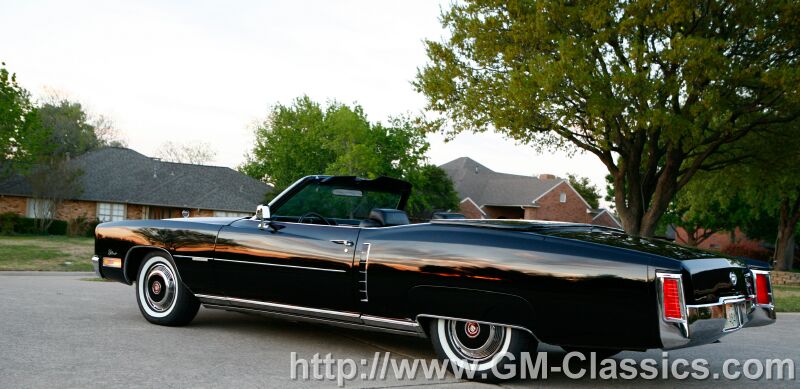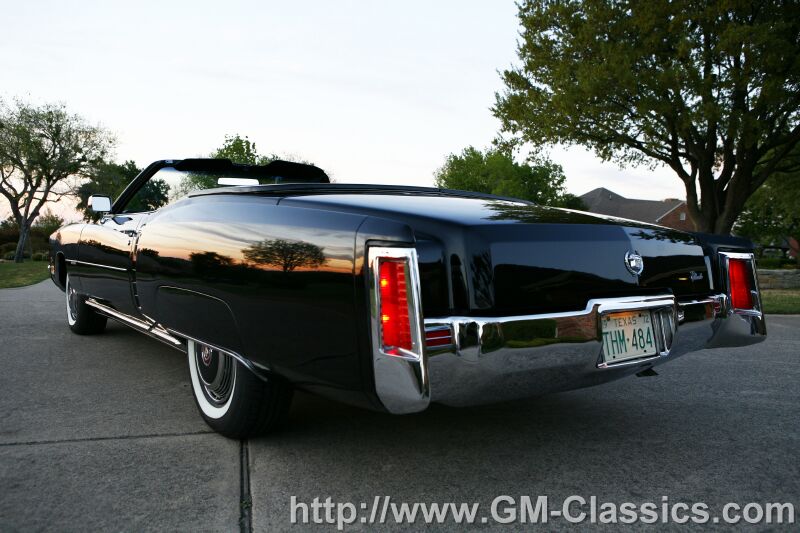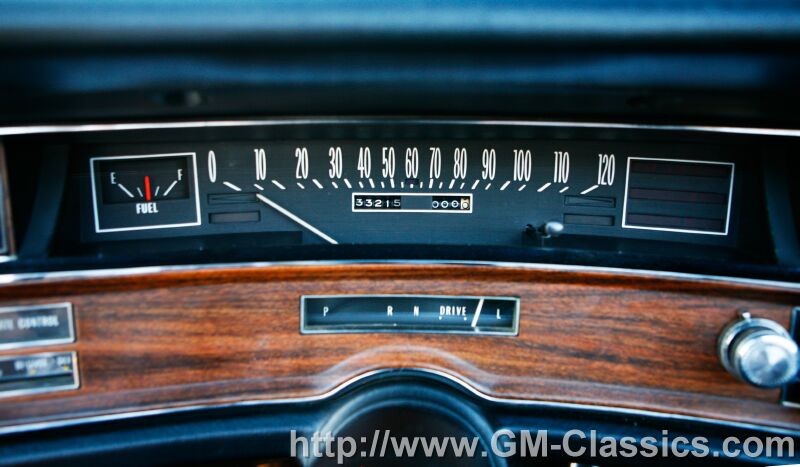 Low enough miles, and the condition is everything to go with it, then some.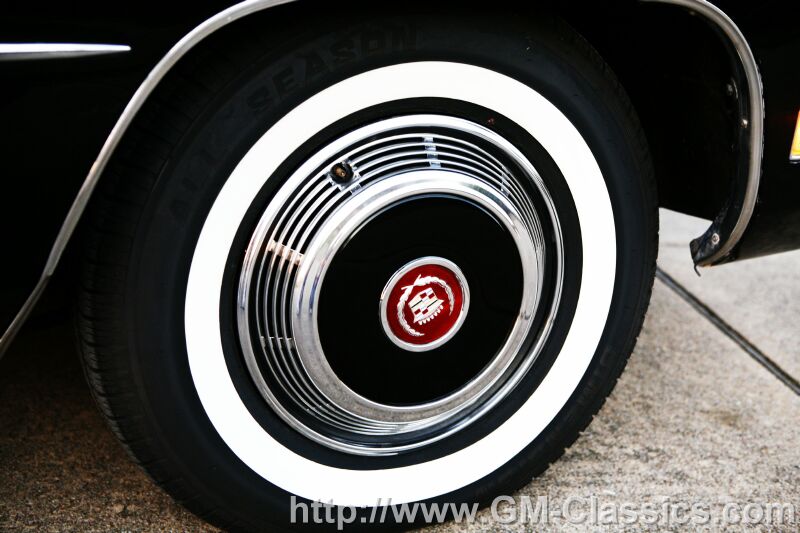 Original 72 caps with centers painted black and 84-85 Eldorado Emblems used in center. My addition.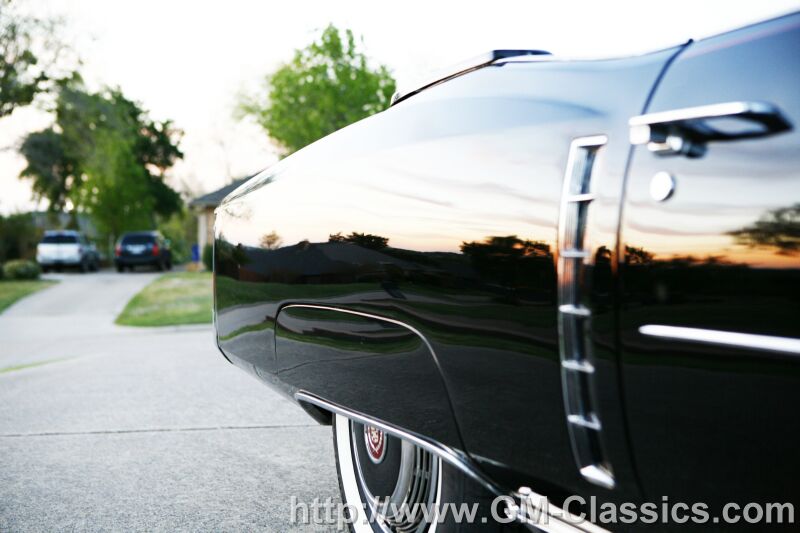 Again, the straightest 71-72 you will ever see.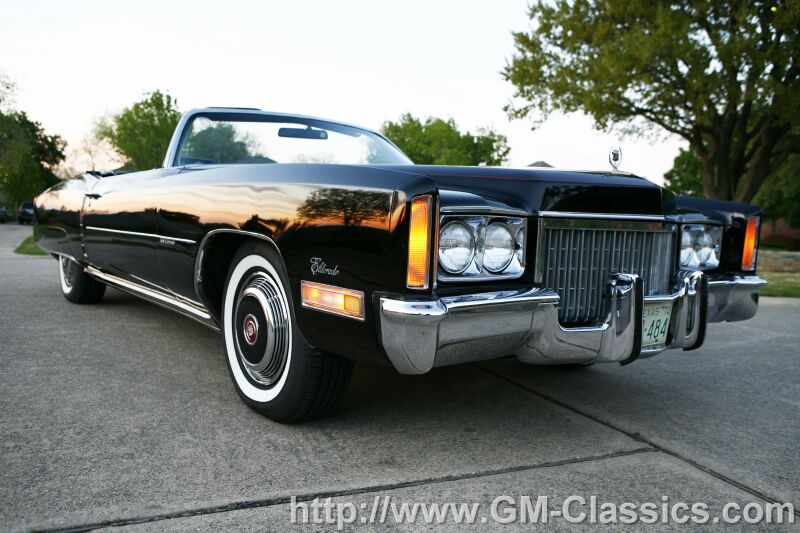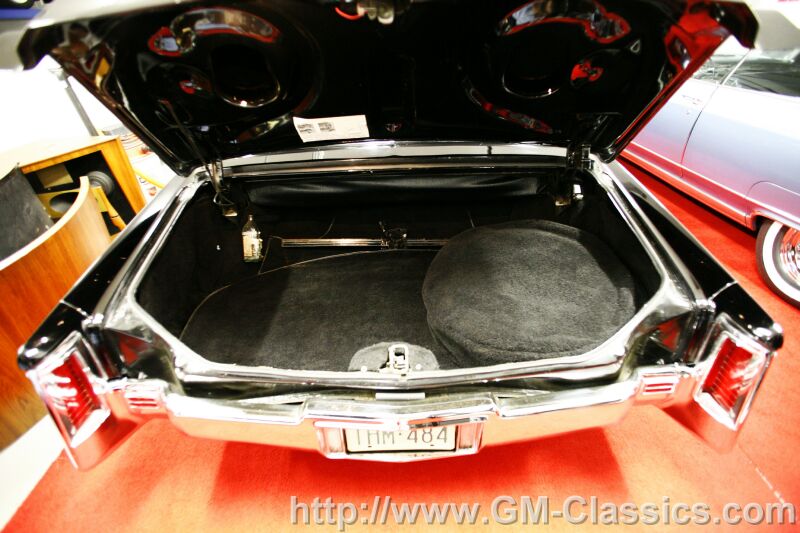 Trunk is excellent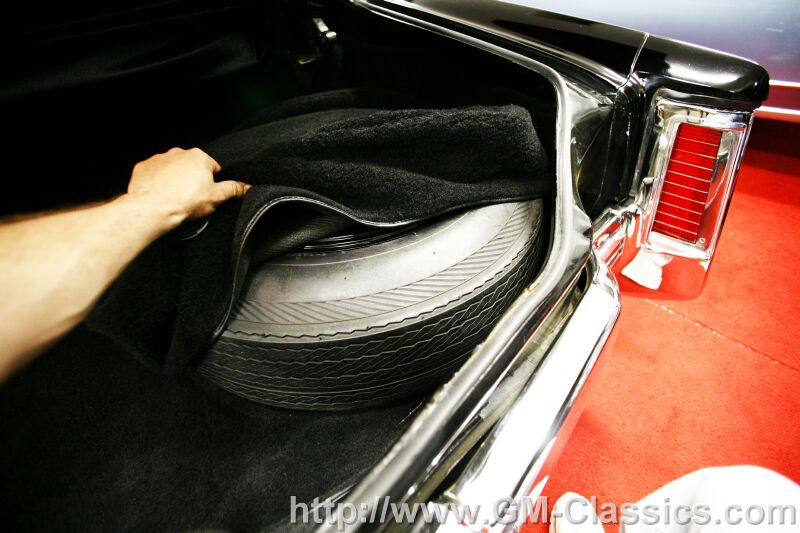 Bias tire from many years ago.
Unissued, original collectors pair of 72 Texas Plates.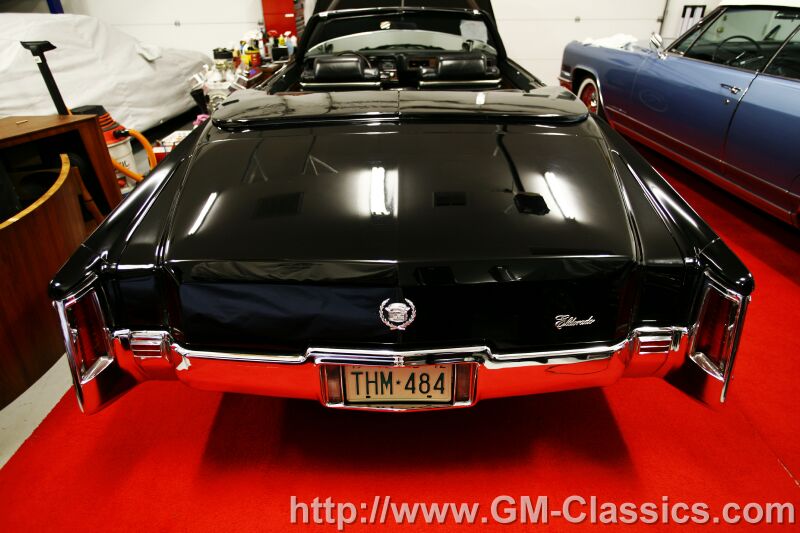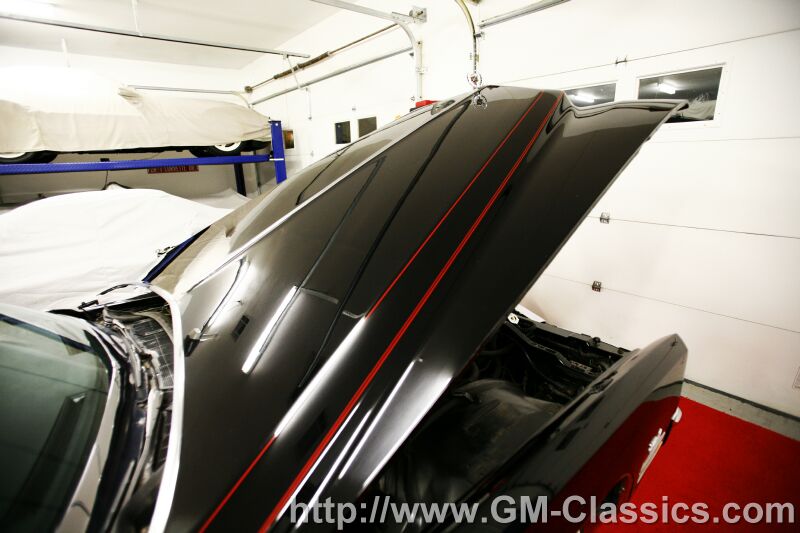 Added red pin stripe painted on by one of the best guys in Dallas. I did this and matched the factory 75-76. 72s never had a factory stripe and there were little consistency to the ones that were added on. I figure the consistency better be in a factory location, so the 75-76 was used as the model.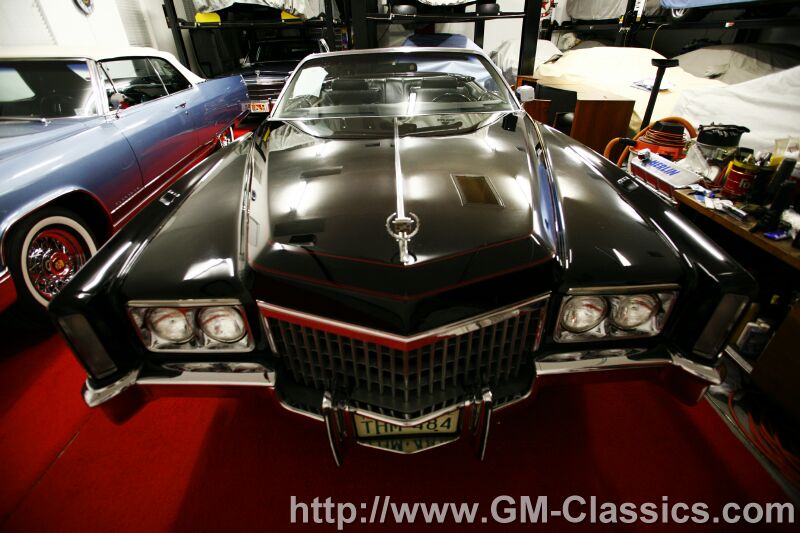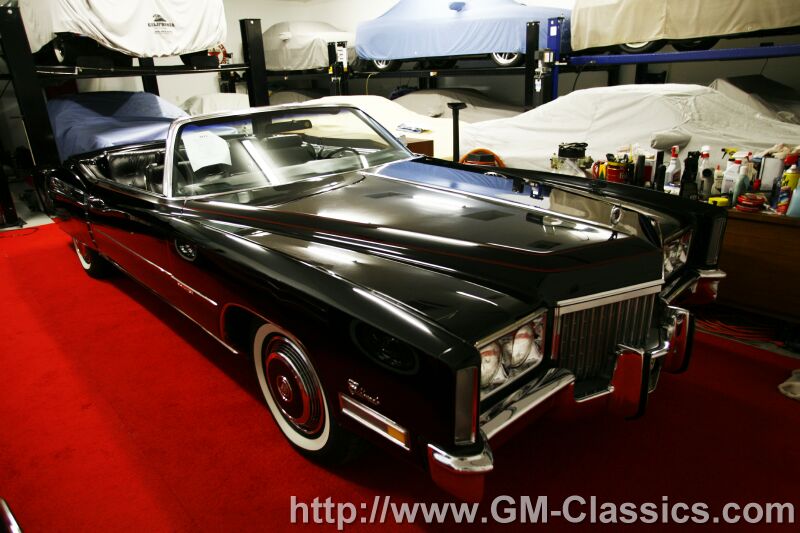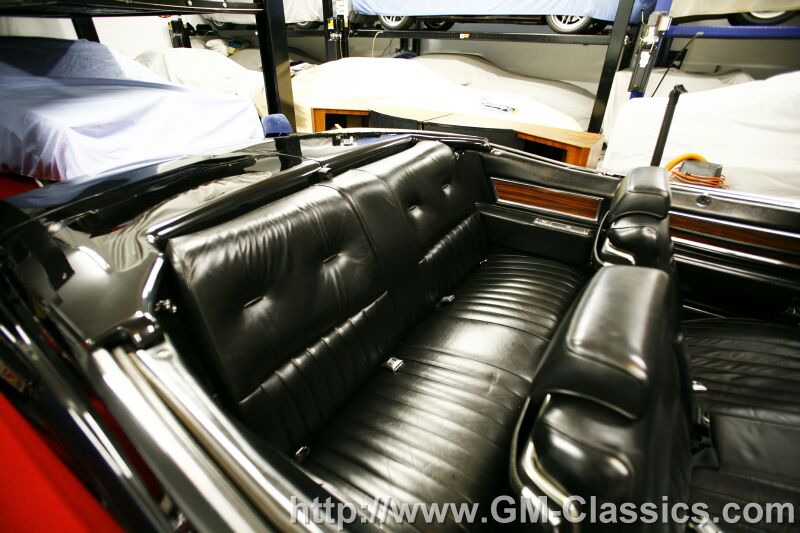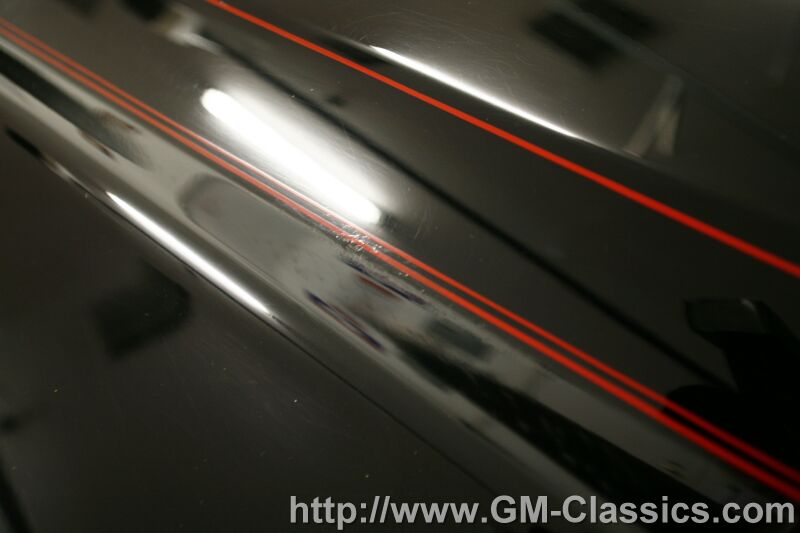 Above, Age Flaw in Hood, small but there. Absolutely not even noticeable when viewing the whole package, but just want to show that this car is a 25 year old high level refinish of a low mile excellent and one of the best original 71-72 eldorados seen.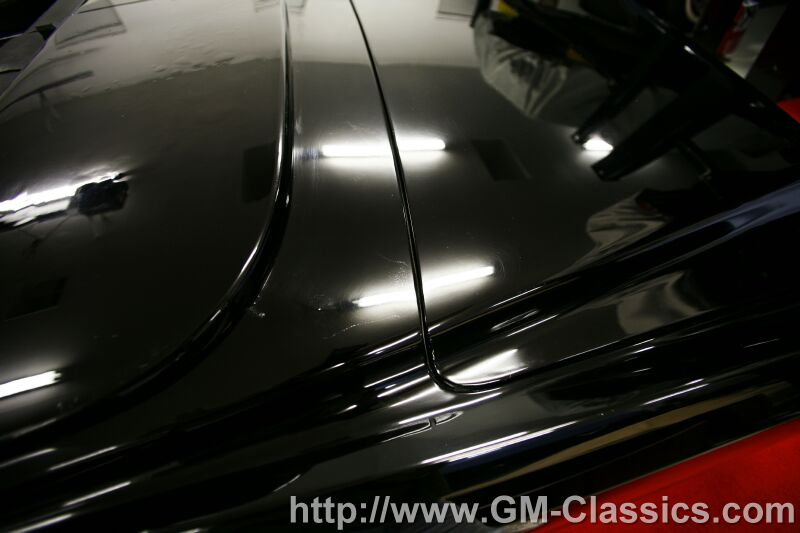 Solder Joint Paint Shrinkage.. Very typical and authentic of paint's age. These were lead joints in all Cadillacs and the paint would shrink in 10 years or so on every car. This is consistent with originality.
Parade boot has some paint flaws, but very presentable as with everything. Just some things I want to point out that take this car out of the perfect arena, but then factoring in the age, its a heck of a nice car all the way around.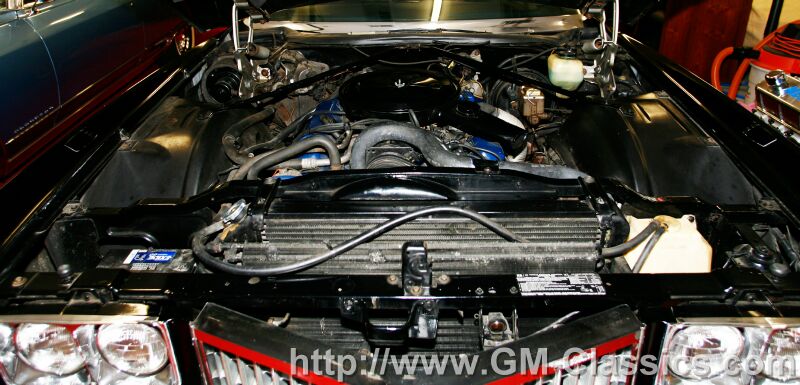 Above; The 500 CID! Engine bay very original, unrestored with basic parts change, Hoses, Belts, etc.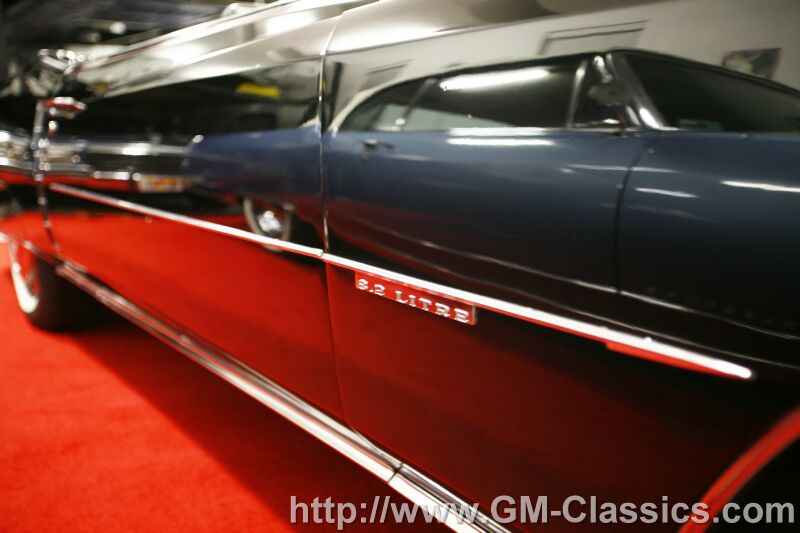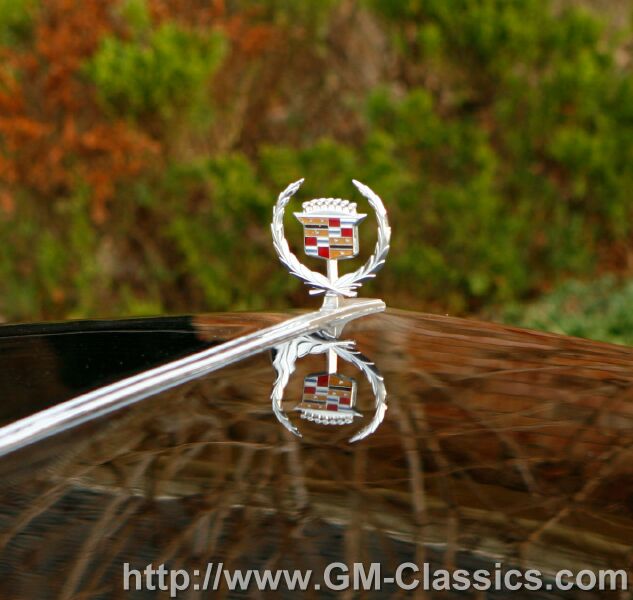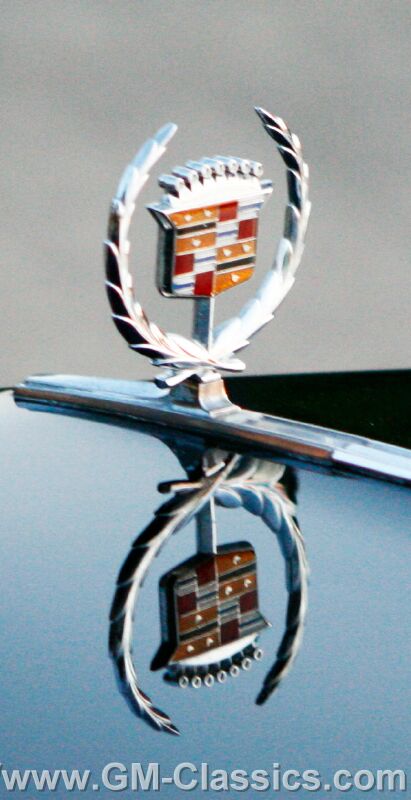 This photo is this 72.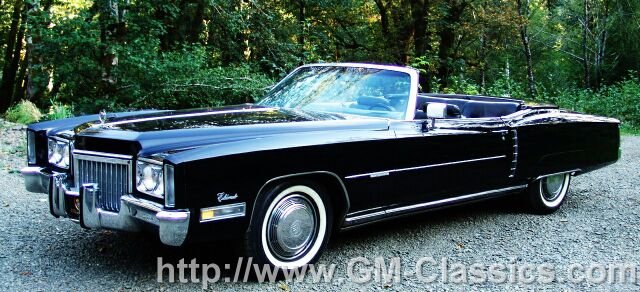 Above photo is the way I bought the car and the way it has been since the 80s.