1978 Lincoln Mark V
Diamond Jubilee 460
Matt Garrett - Dallas Texas
SOLD but Click Here for Current;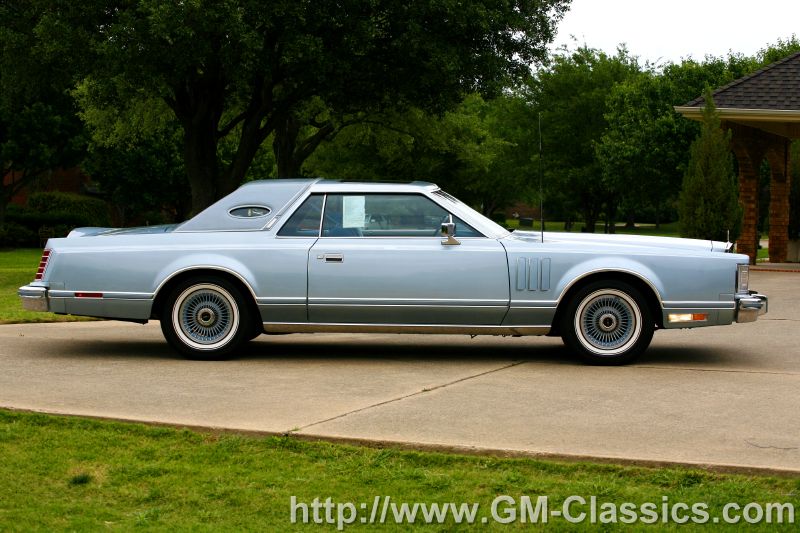 REMEMBER TO CLICK THE PHOTOS TO BLOW UP TO ULTRA FINE DETAIL!
1978 Lincoln Mark V Diamond Jubilee. 660 Miles! 460 4V. (Also see this car's matched 79 Collector Series by clicking here) As new! The two of these cars comprise the ultimate pair of Mark Vs, and possibly the best two in captivity as a pair on earth. As with the 79 this car is 100% original down to the rare and optional dual stripe Goodyear Polysteel tires. Surviving as one of the best preserved original cars I have ever encountered, this Diamond Jubilee Mark V also boasts every option that was available. This was not a forgotten car like many old Lincolns; this was in a collection and treated as a prize, stored properly for the future just as its counterpart. Documented down to the several battery changes the car has had in its life being about the most maintenance this car has needed. The car shows in every manner as a new car. A Diamond Jubilee like this example was also the top US car offered for 1978. Being one about 2500 Diamond Blue Jubilee Mark Vís, and being fully optioned, this car had a 22K window sticker in 1978! There were 5100 Diamond Jubilees made. The remaining were gold color, so the blue is considered much more desirable amongst collectors. Although the Diamond Series came pretty much loaded and had features never seen on any other Mark V, there were a few options that were not standard. This example has the expensive Astro Roof, the Wedgwood interior option with bucket seats and the console, the CB radio option with the chrome power CB antenna, 460V8, Dual Exhaust Option and Dual Stripe Tire option (rare). Having this selection gives the car the best of absolutely everything directly matching its counterpart 1979 Collector Series in the collection. For 1978, the 460 was the last year, so this really as good as it gets in the Mark V.
A complete and very interesting history of the Diamond Series can be found at; http://automotivemileposts.com/mark51978diamondjubilee.html
Being obviously a Cadillac person, I must admit that for the 1978/79 year Lincoln is hands down the superior car. 1980 Lincoln downsized and that put Cadillac back on top. In 78 things on the Lincolns like the really nice Alloy wheels, the 4 wheel disk brakes, the big motor/trans and diff in a solid full frame RWD car, the side air vents, power vent windows, and dozens of other neat features put the last Mark Vs in a class all by their selves. As the last manufacturer to hold out on the down sizing of platforms, Lincoln had one last offer with its full size Mark V and Town Car for 1979. Lincoln was so certain that cars would never be the same after the demise of the large platform they offered a limited amount of these Collector Series as a last hurrah. I cannot say I really like any Mark series after the Mark V myself, so they were probably right to do so. With the high cost of purchasing the Diamond series cars, the few properly surviving examples are one of the last 70ís really collectible pieces and really the most collectible Lincoln to date past the early convertibles. Those early cars are going to all be restorations but with these Mark Vs, you have to buy an original of these as to restore one properly would be darn near impossible due to their intricacy and complexity.
The example I have here is one heck of a time capsule. It has survived as good as the best of the best cars I have ever encountered and is literally a flawless car, just as its Collector's Series Counterpart. Even the quality of paint in 1978 is exceptional for its day and still is like the day it was made. I cannot say that for any Cadillac in 79. The high miles at 660 were only put on the car to maintain it as good as possible, most on stands. Some photos show the tires... All 4 have a the contact surface markings on them still. This car has simply never been used just as its counterpart. The car was purchased new and put away, never to be transportation. After all, it was destined to be a Collector CarÖ.
REMEMBER TO CLICK THE PHOTOS TO BLOW UP TO ULTRA FINE DETAIL!
660 Miles, Astro Roof, and all. The best of the best of the best.
Great front shot, zoom in and see the quality. See the CB antenna up too. Of course it works as the entire car as new.
#1 Land on Lincoln MFR plate. Just put on for show as its appropriate. Car has never been registered.
Original and impossible to replace or duplicate Goodyear Polysteel Dual Stripe Radials.
Flawless body lines, not a ding or impression in this car or the 79.
The mandatory as a collector Astro Roof.
The custom "DJE" glass. The diamond really could be real in that thing.
Perfect front and shot of the DJE/CS specific hood ornament. These sell for 900.00!
Still on car, remember you can zoom in on all these photos by clicking. Only missing option, engine block heater! The 79 has that.
The 460 4BBL engine, as new, 600 miles. Perfect.
This is all you need to know. Hood blankets tell a big story on cars.
460 Stamped fan shroud
All stampings, marks, decals, in place like day 1.
This is correct, there was never a "460" decal on the air cleaner in 78.
Data tag - 12/77 Mfr, Color 38YB, DSO 41, Body 65D, Trim KB, Sch Date 06M, Axle 1, Trans U, AC A
Engine Decal
Perfect A6 Compressor. These things are good! I still have some 45 year old ones that work as new!
Integrated Garage Door Opener.
Indoor photo of 460
Remember you can click each photo to zoom in!
Just as new... Car is simply unused.... Ever...
See the "diamond" in the glass.
Another great photo to zoom in on.
Open roof. When I opened it for the photos, it is claimed to be the first time
DJE/Kasman rear grain seat backs.
I had to sit in it to do the dash photo. Only one to do so!
See the miles, the Miles To Empty Computer, the AM/FM 8-Track Quad System!
Closed console
Console opened to reveal the integrated factory CB radio system!
DJE/CS Lighter
Unused as the whole car.
Lit Opera Lamp
Special 78 DJE/ 79 CS Trunk Carpet with all the goodies laid out. Tool bag unopened... Ever, but see it on right side in place.
Left to right.
Upper - Ford Quad 8 Track, Litter Bag, Astro Roof Tool, DJE/CS Keys with Lincoln Chain! Warranty book, and Goodyear Tire Info
Lower - 2 historical pieces for this car, Factory 78 Brochure opened up to DJE page.
Left to Right
Upper - DJE/CS Keys, Warranty book, Goodyear Info, DJE Leather Manual, Factory Plate Frame+hardware, Garage Receiver, Leather unopened DJE Tool Kit!
Lower - Opened to DJE page factory Brochure, Info card for this car, Starting instructions (visor), battery receipt from years ago. (only maintenance needed)
As new of course
The auto dimming eye
Special DJE/CS hood ornament. (more expensive than a Rolls ornament and certainly more rare!)
Alloy Wheel and original as new dual stripe Goodyear Polysteels.
Another auto dimming eye photo from the top.
All 4 tires like this. Keep in mind, most of the 600 miles this car has were done on jack stands, just like the 79 CS!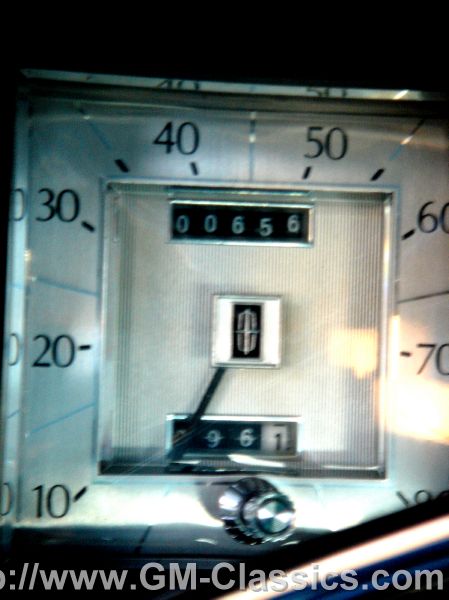 1978 Factory Brochure Photo.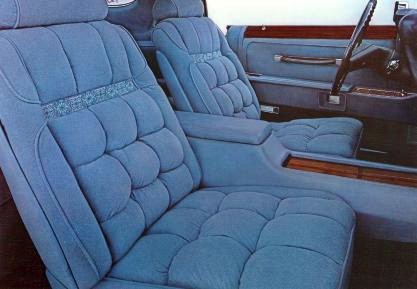 Click here for My Car Hobby Home Page
You can email me at Cadillacman@mcsmk8.com