1979 Cadillac Seville
5.7 Liter - Special Order - 1700 Miles
Matt Garrett - Dallas Texas
214-878-3823
SOLD but Click Here for Current;

SOLD 09/2007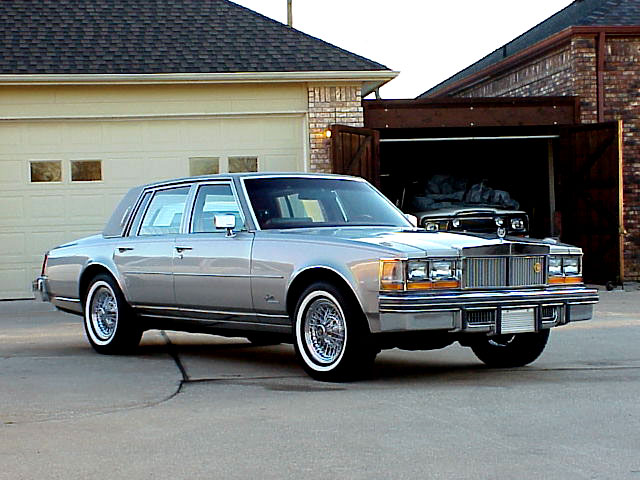 1979 Cadillac Seville. This is a prized example and one of the handful of " brand new" cars in have my collection. It is an original 1700 mile car with the window sticker on it! That should speak volumes right there. Sorry holy grail seekers, it is no Elegante nor is there a rectangle hole in the roof, but this Seville may be a bit more of a holy grail over one of those! This also might prove to be the best surviving 79 Seville there is on top of having something quite special about it.
From 76-79 Cadillac built its flagship Seville, which was Americas most expensive car, in a manner that was considered a bold move. The 76-79 Seville was a downsized car built on what many labeled as the Chevy Nova platform. Yes that is true to a point but consider this. The 76-79 Seville has incredible rigidity, more so even than the full framed Fleetwood. The Seville has an incredible power to weight ratio, making it comparable to the TA's, etc of the day in performance. The car has a 5.7 Liter Oldsmobile EFI engine which is literally bulletproof, powerful but yet efficient. The car has the best of the best TH400 Transmission and a GM 8.5 Differential. Yes these cars even has 4 wheel disk brakes! Major hardware was put in these cars! They have large front an rear sway bars that make them handle as well as the "muscle" cars of the day and much better than the famed early 70s predecessors like GTOs, etc. If that was not enough, these cars LOOKED GOOD! In short, these cars were way ahead of their time and WAY ahead of the late 70s Cadillac buyers themselves. These cars actually handled, stopped, accelerated and did everything that crowd could care less about. After 1979, GM got really silly and made the Seville a FWD car, taking away all of these superb driving characteristics, body integrity, power and more for a cheaper car on the FWD easy to build platform. That was just the way it was. Due to that fact, the 76-79 Seville has become a modern classic. These cars are one of the few cars from the late 70's that can actually carry itself of the road with modern integrity, power and handling but yet have the nostalgia of yesterday. If you ever wanted to drive a 70s car for a daily driver and not feel totally inadequate, these cars are the pinnacle of the best driving 70s cars.
My particular example here is quite unique even over the fact it has 1700 miles. This car was special ordered and was Delivered to Brown Brothers Cadillac in KY 11-29-1979. What is special on this car other than its high options is its custom ordered interior. Take a look at the red piping on the grey seats, the two tone red and grey door panels, the red carpet and headliner. All I can say is it is the ONLY one I have ever seen done this way and it is 100% factory and quite tasteful. If that is not enough, the car carries many options like Factory Wire wheels, Guidematic, Rare Digital AM/FM/Tape unit, HD cooling, Posi Trak and even more.
The car has lived its life since the 80's as a Collector car. The car was ordered and purchased by the Hauck family that immediately retired too Baca Raton after the purchase of this car. The car was driven from KY to Boca, that is the ONLY real miles this car has had. After the first year in Boca Raton, Mr. Hauck got ill and passed, thus leaving the car to sit with its 1042 miles from KY to FL until the estate was settled for a couple years. It was purchased by a fellow collector that kept it as a non driver collectable and maintained until he became elderly. I now have it, and I do not hope to die any time soon. The 1700 miles the car has was mostly done on jack stands over the years to maintain it. I have driven it around the block and to the end of my driveway on occasion, but that is all I dare do due to its low miles and new condition. I trailer it to shows, etc. All aspects of the car are as new, even the AC original, untouched and working, power antenna perfect, level ride perfect, on and on! The only parts that are not 1979 original are the tires. I have the originals, usually like to keep them on the cars like this, but the 225/70 polysteels this car came with has started to get a bit bad as they were left low on air for some time before I got it. I have a correct set of custom built Diamond Back tires on it (over 1K) to keep with the proper size and proper white wall of the era. This is the ONLY way to get a correct white wall 225 70 set of tires is to have them special built. I have also replaced the rear fillers on the car. The originals were still decent, but to match the actual condition of this car, it was a necessary evil I had to take as they were well preserved but starting to crack a bit. The fronts are original and still mint. The new rear ones are aftermarket as that is all you can get, but I took my time and they look as nice and probably a good bit better than the originals. They of course were painted about 25 miles away from the car before they were put on by me with over 20 hours of fitting to insure no one could ever complain, and I am the first to do so. Other than that this old original car is as it was built.
Ok, yes this car is as new, yes this car is an investment grade car, yes its all original, yes its been stored, babied and maintained as a collector since its was pretty much new, and yes I will go as far as to claim its the best original 1979 Seville on earth. The car will back all these claims in every manner. Now I have to mention the down sides as ALL cars have them. The car is original and its silver. That is an oxymoron right there. Although the paint on this car will prove to be the absolute best surviving silver paint job of 1979, no dings, not a one, shinny smooth, non crazed, etc...... Since it is factory 1979 GM, it is by no means a 30K show car paint job many classic car buyers seem to be accustomed to these days. Its shinny, it has no real flaws other than the factory, and factory are issues enough there bring complaints from those that have put original cars of this vintage out of their minds. Many people just forgot how bad some of these paint jobs were in the 70s as so few are originals, but this car is here to remind you. Actually the paint on this car is 1000 times better than I am letting on and the car is a show piece but the car is what it is, a true survivor with 1700 miles and mint new condition but going on 30 years old.
The other thing that I could not control is the grill. The purchaser, Mr. Hauck, had Brown Cadillac install a Classic Grille and Cap when he bought it, all it the paper work is there too! Although its nice, its expensive, its vintage 1979, etc, but it will usually turn the extreme purist against the car, even me to a point. The dilemma is this...... I could take it off but the cap is on the hood and has left a ridge mark from its border on the paint. The hood would have to be painted and that is not something I care to do to this car since it is so original. Even so, where are you going to find a 1979 Grille that is matched to the 1700 miles this car has too? Thus the story of the Grille. Not my doing and not my fault, but not easily changed so I leave it as is and it has grown on me. Many people that are car people that do not know these cars like the back of their hands, think the grill is factory too. I have to point it out to them, then make a point about it usually. Other than those quite nit picky issues, this car needs nothing and is a turn key investment brand new 1979 Seville. I hope to have this car and a couple others I have in the Cadillac Nationals this year.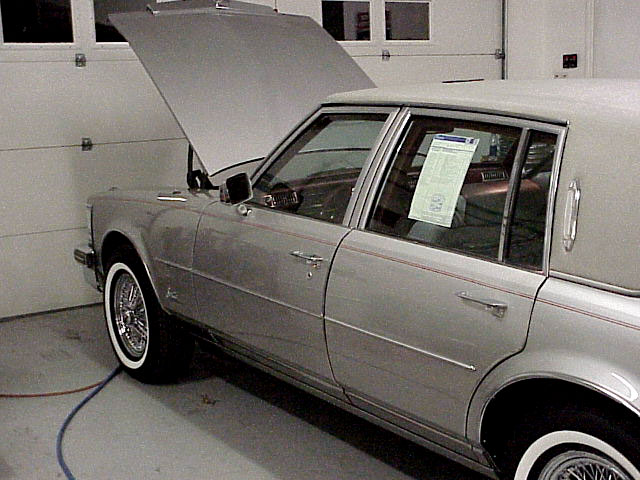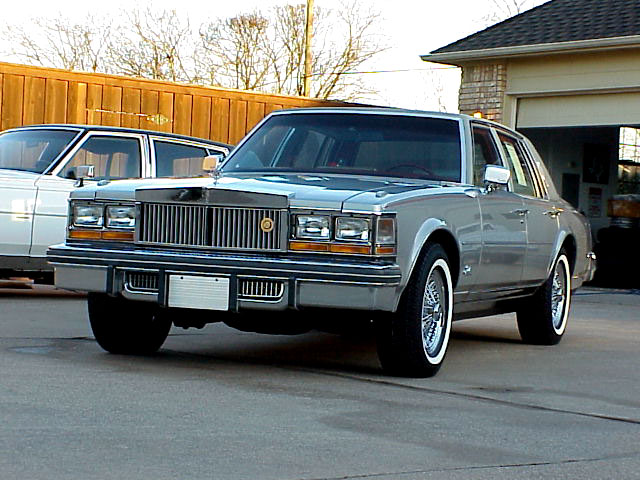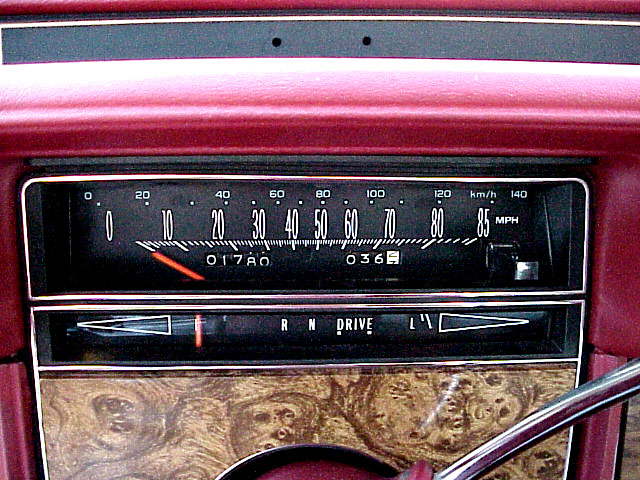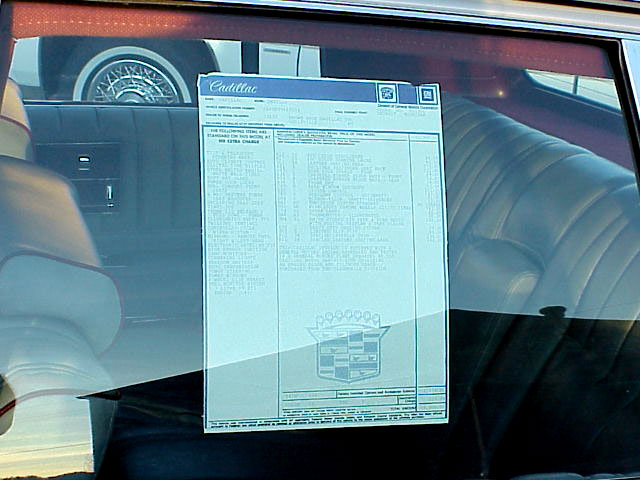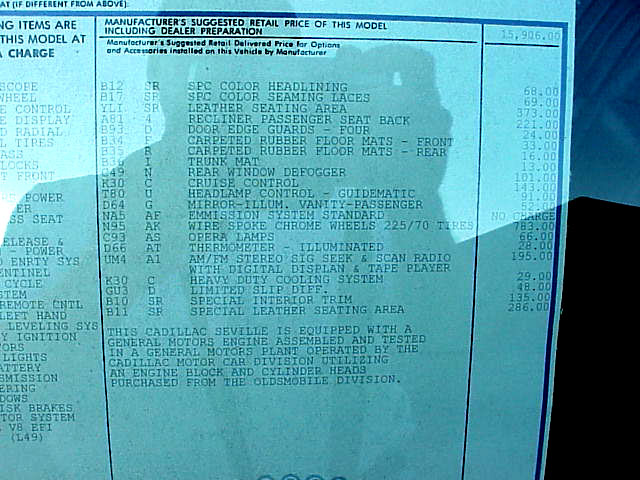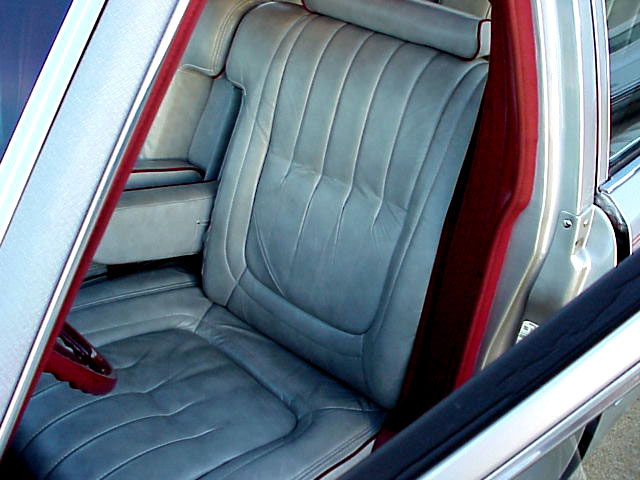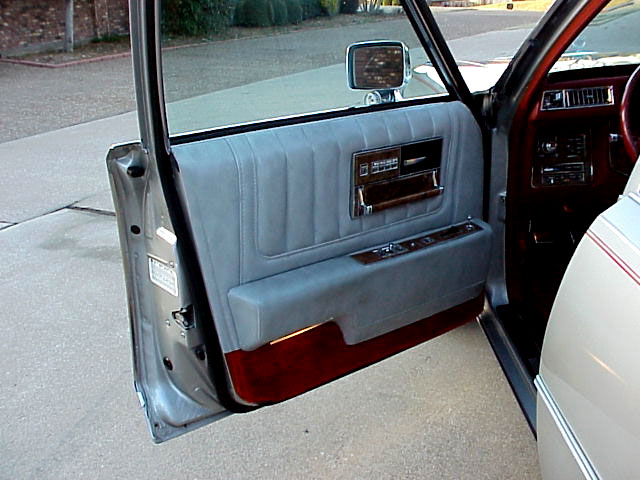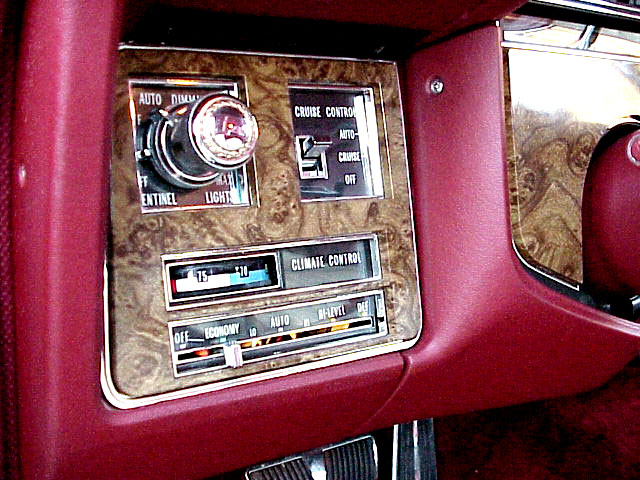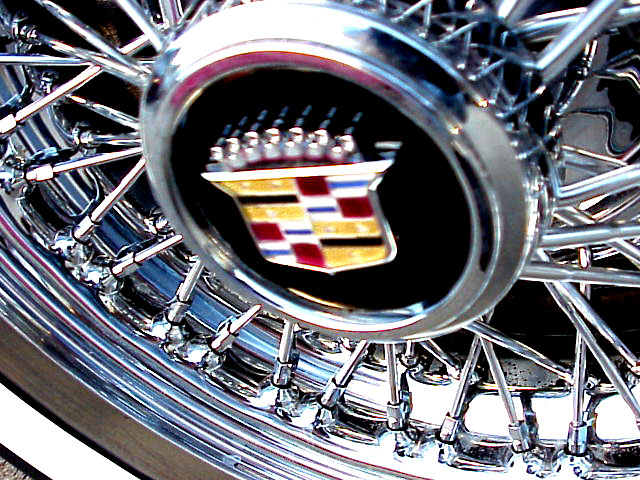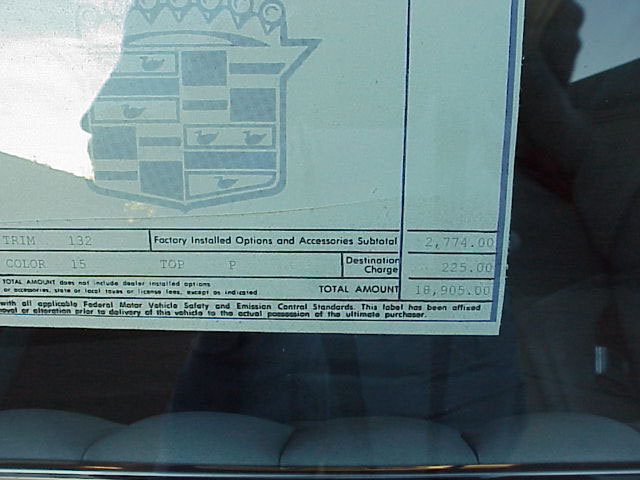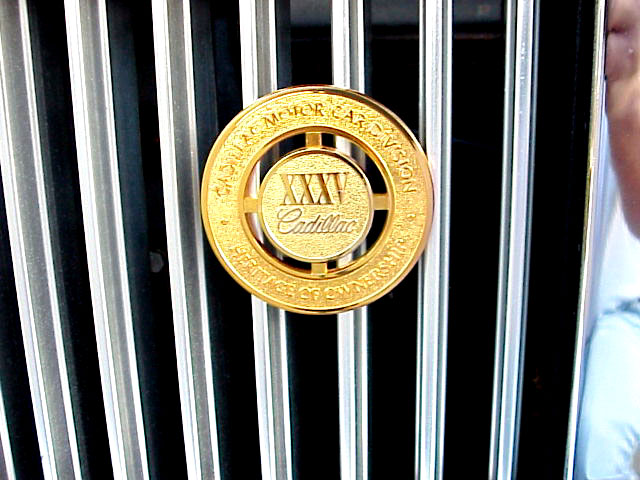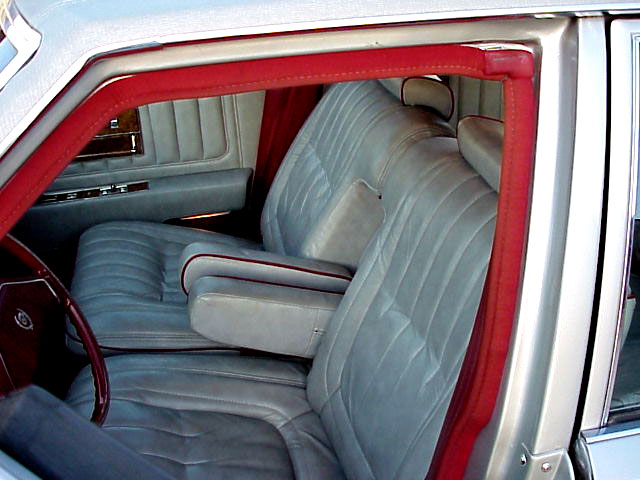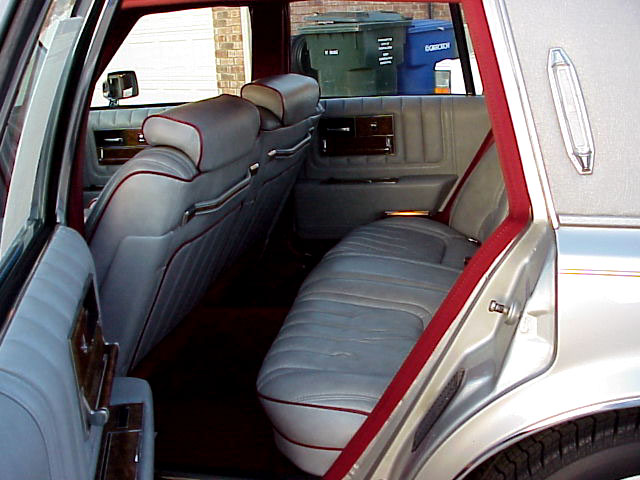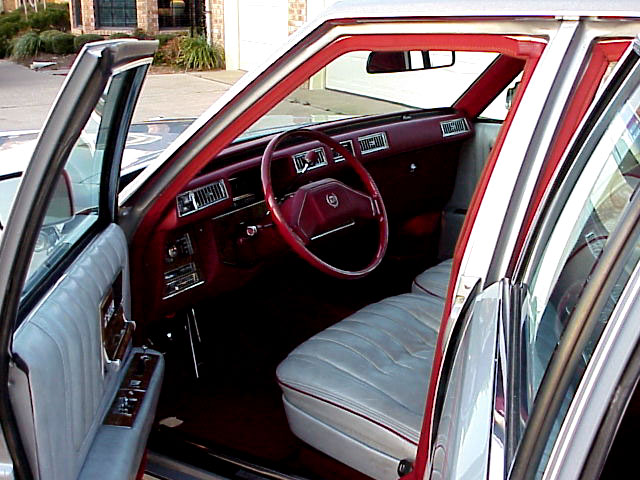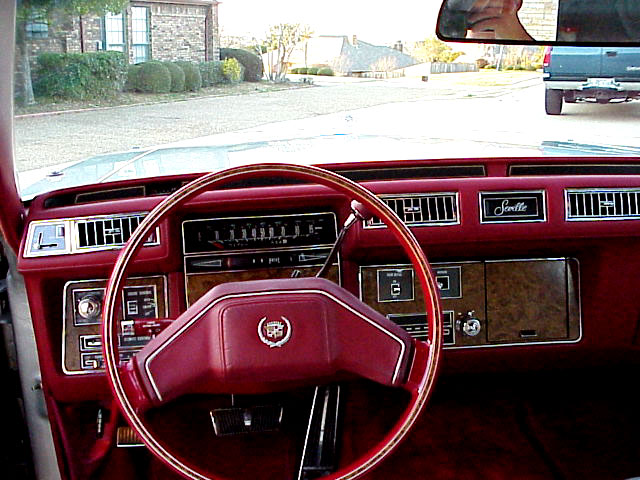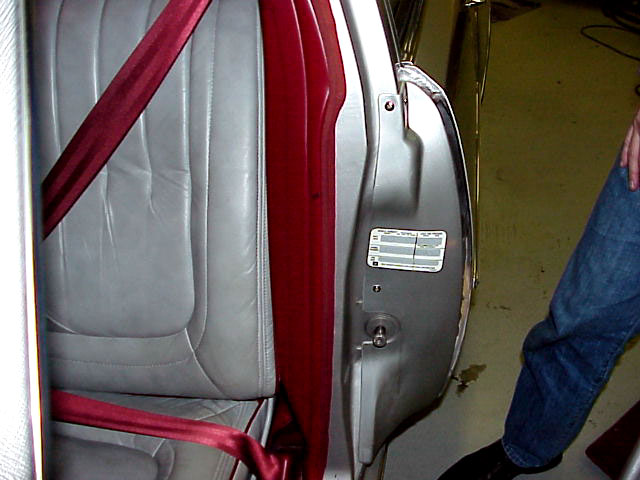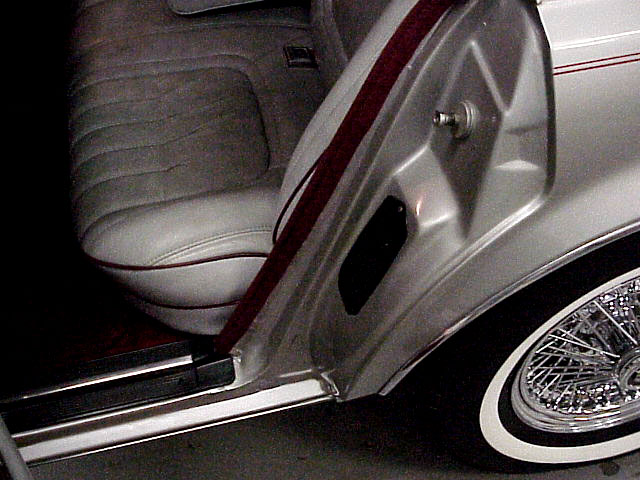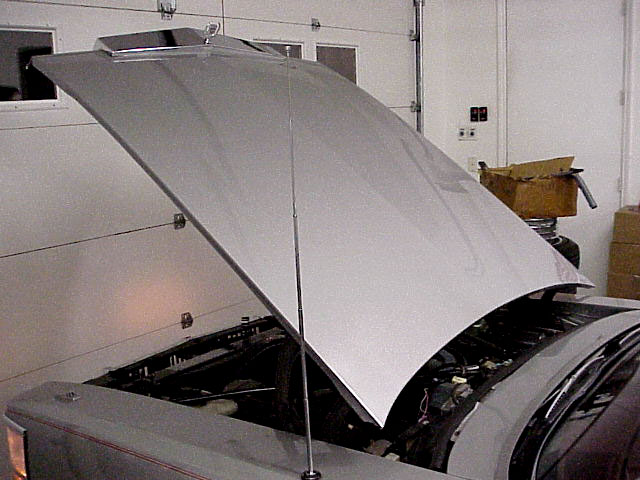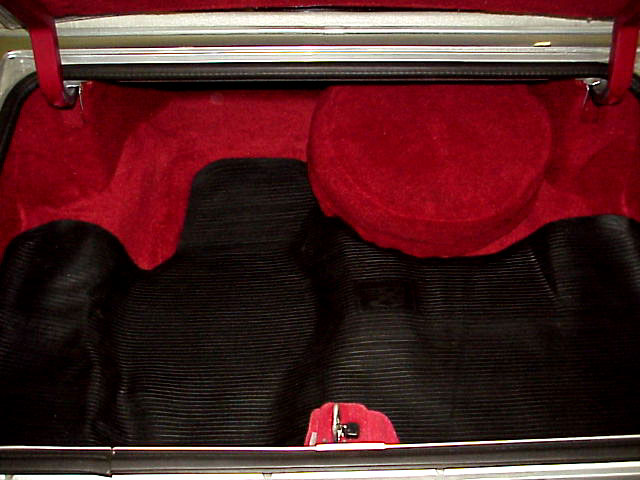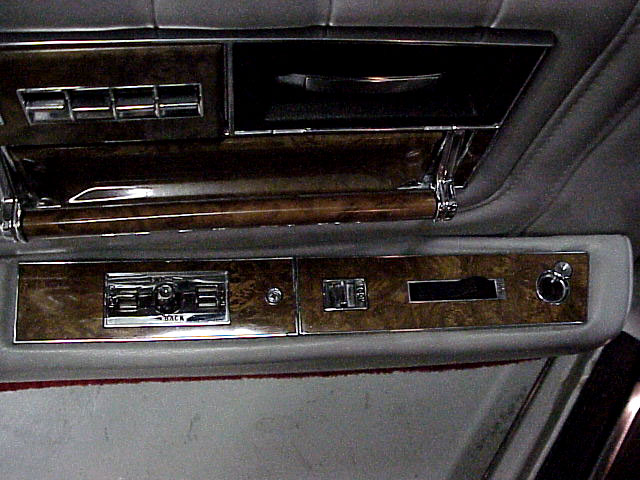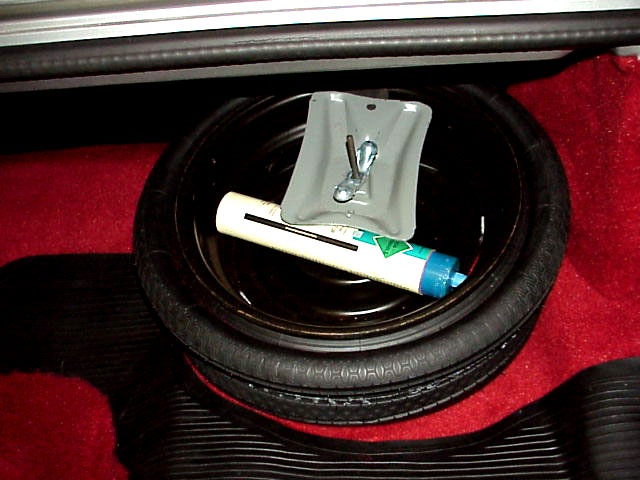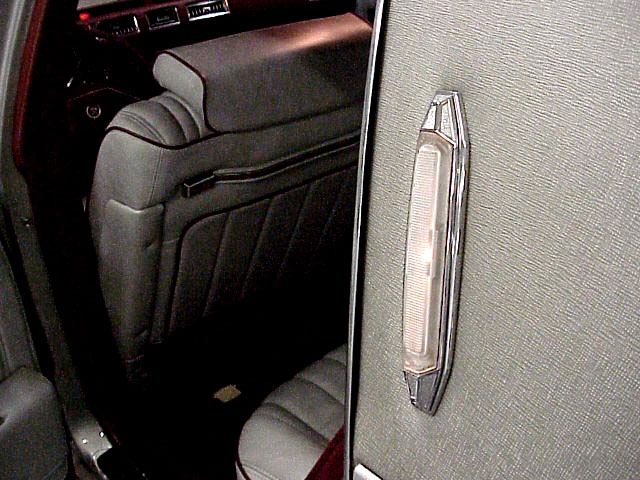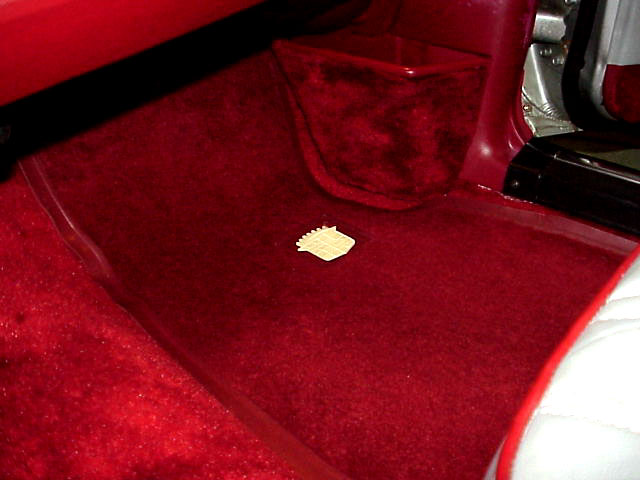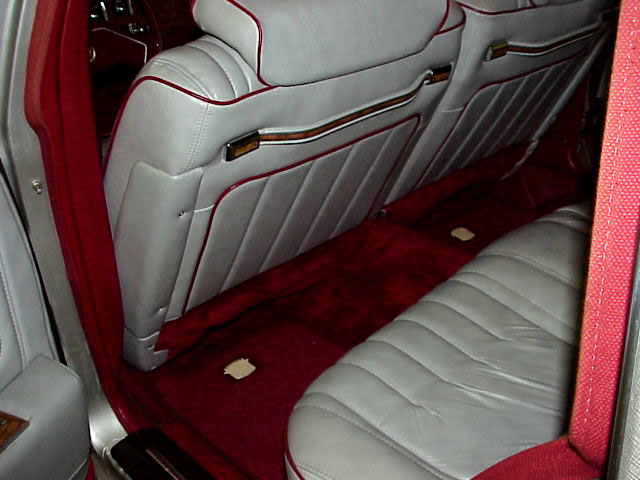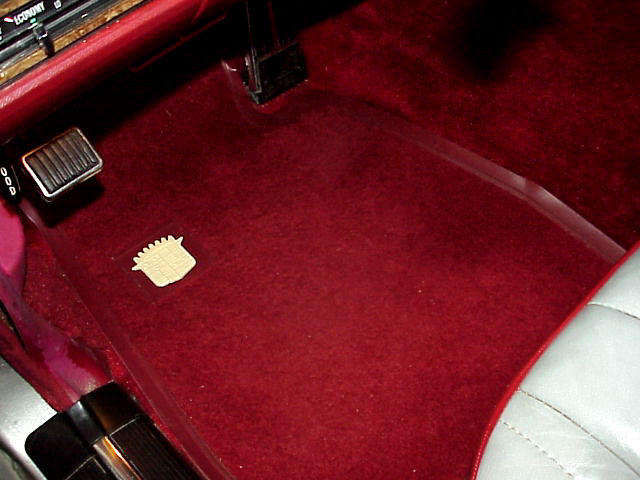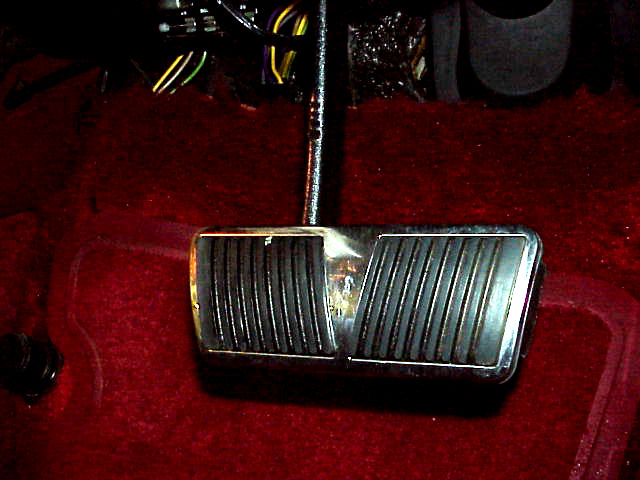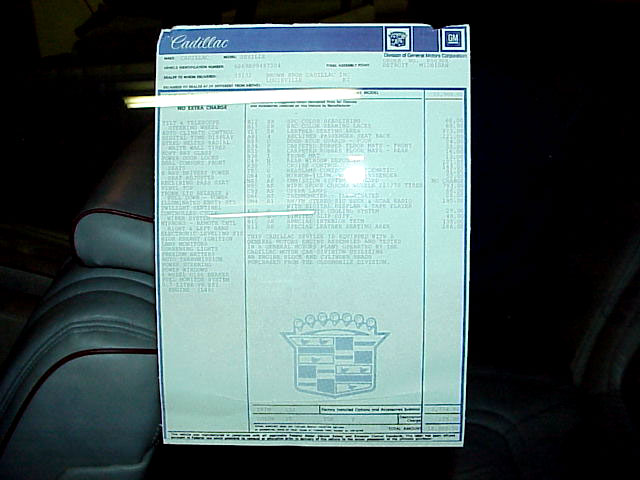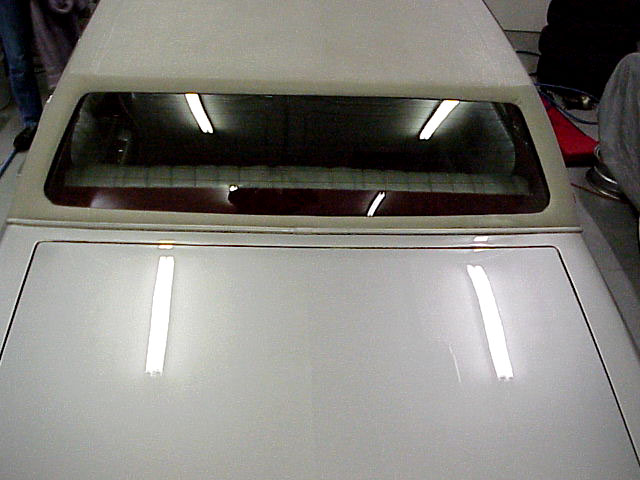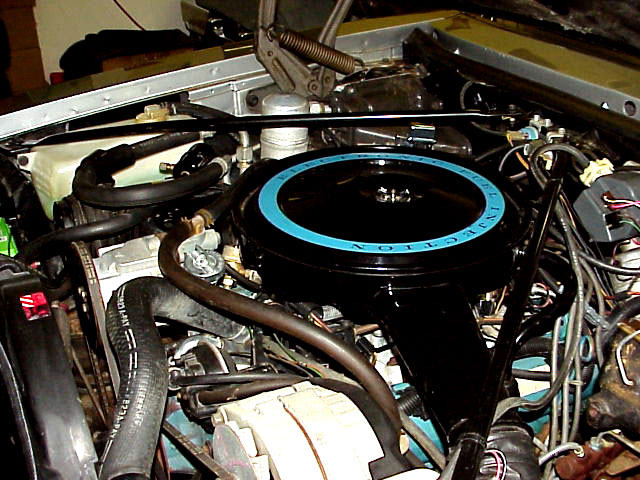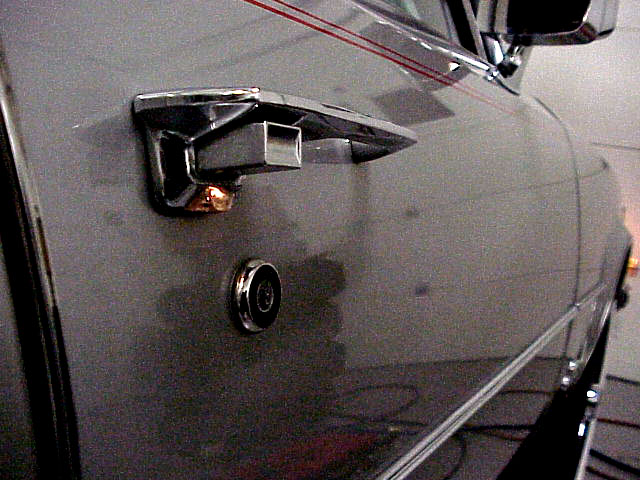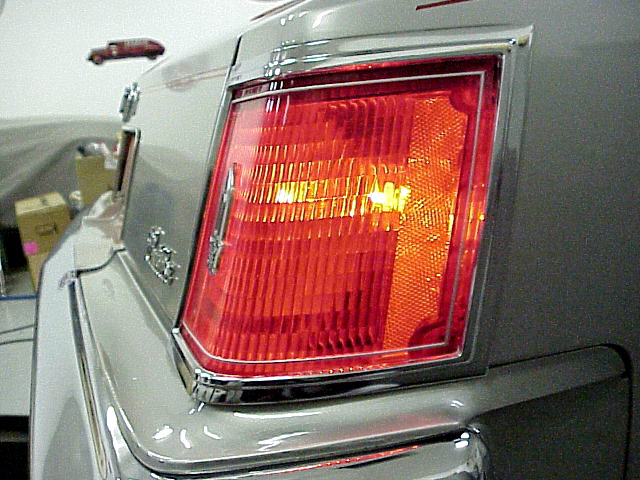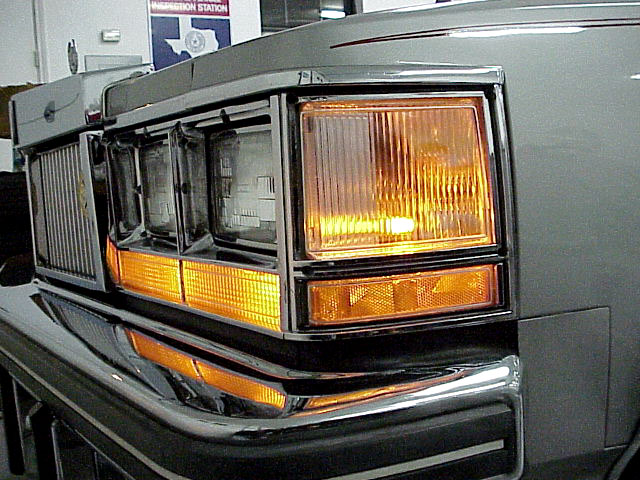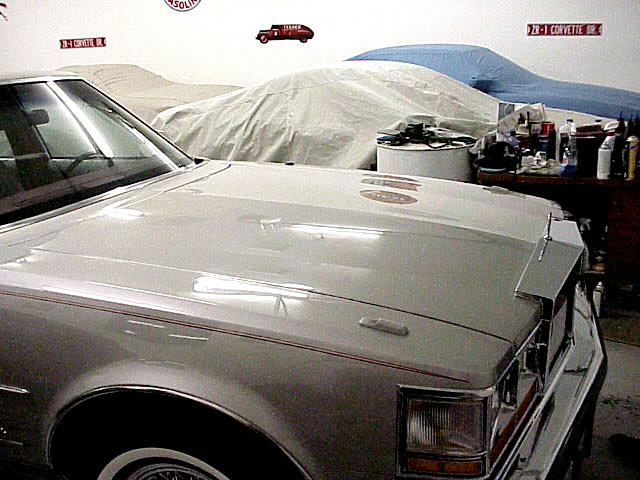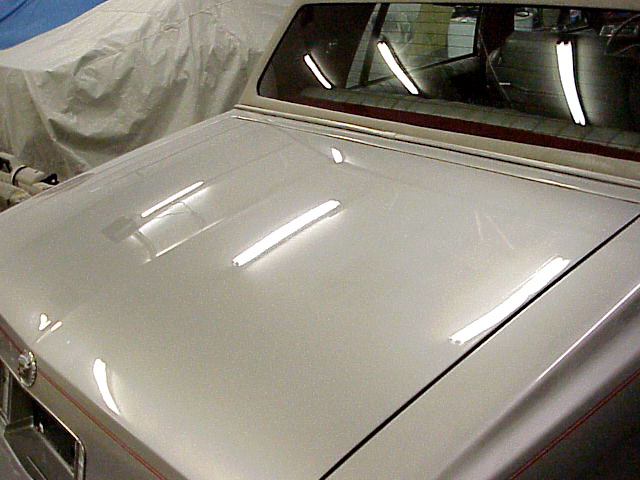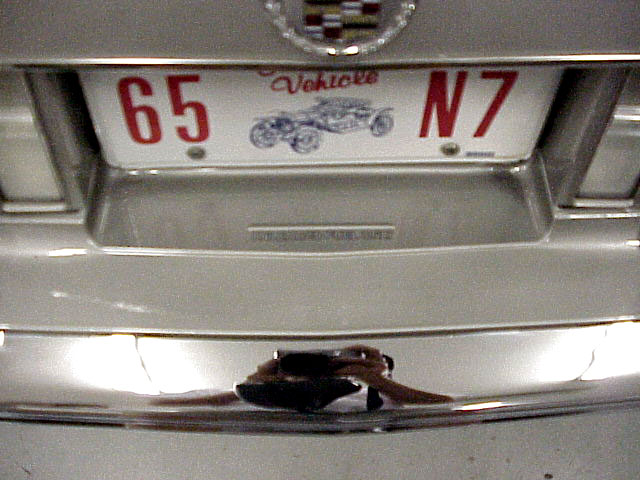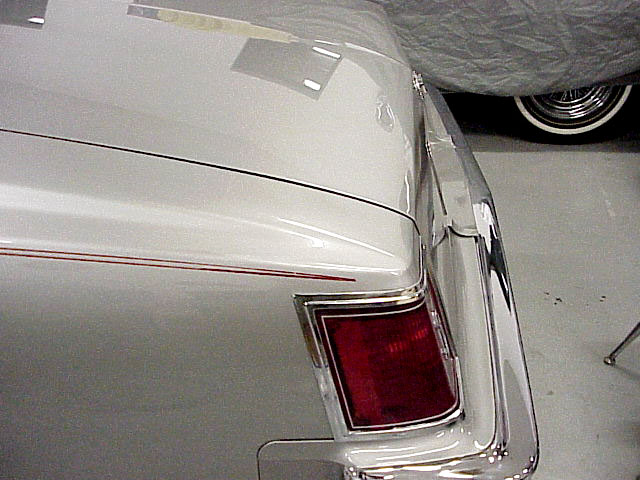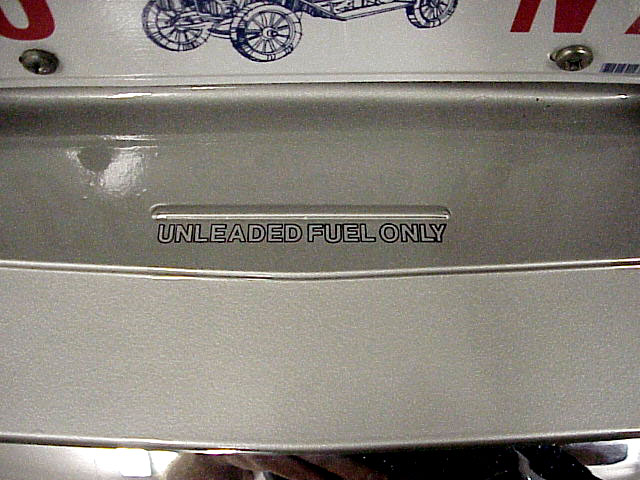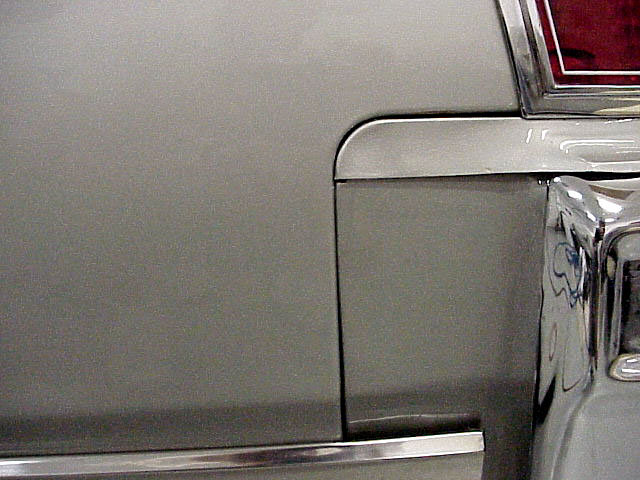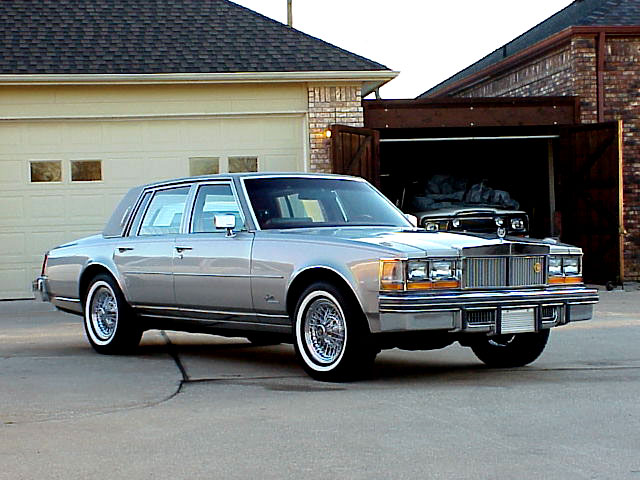 Click here for My Car Hobby Home Page
You can email me at Cadillacman@mcsmk8.com