1981 Cadillac Fleetwood Brougham
6.0 Liter - 17K Miles - Astro Roof
Matt Garrett - Dallas Texas
214-878-3823
SOLD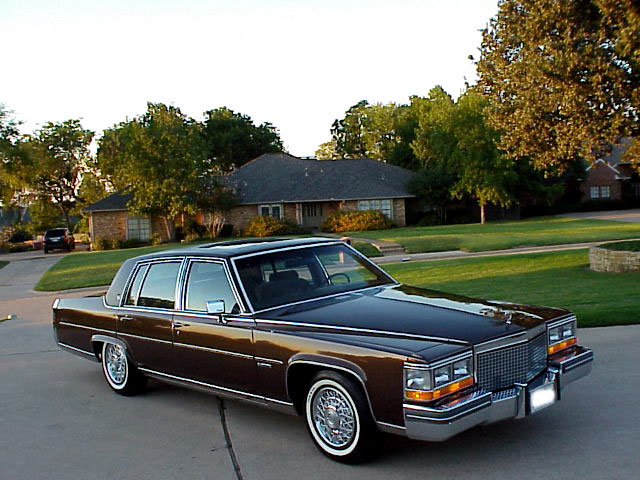 1981 Cadillac Fleetwood Brougham 17K miles. This is quite a unique car for its condition and its incredible options. If you know Cadillacs, you know that this is the final year for the "good" Cadillac engine. 1982 brought on a huge demise in Cadillac with the introduction of the HT4100. This is the 6.0 Big Block EFI Cadillac engine. Click the links I have above for more info on that.
This is a 100% original car loaded with all the good stuff. In fact it's the single highest optioned 1981 I have ever encountered, not to mention it has 17K miles and is as well preserved of car as you can get. I would also go out on a limb and state this may be the nicest 1981 Fleetwood there is. Its pretty darn close if not and I bet those examples do not have these options.
This car has the rare and demanded by collectors, Astro Roof! That is enough right there to make it collectable but that is just the beginning. This car has a power DRIVERS + passengers electric reclining seats! In 1981, that is rare and is the only one I have seen in person to have the Drivers Recliner! Pass side recliners were typical, but drivers side recliners in 81 were rare. Of course it has 6 way power both sides too. It has the optional high end Symphony Sound Stereo/Cassette, which is an upgrade over the base AM/FM cassette. It has Twilight Sentinel, Guide-Matic Auto dimming, Controlled Cycle Wipers, Tilt-Tele, Fuel Monitoring System, Electronic Climate Control, Both lighted vanity, Firemist Paint, Halogen Headlamps (original) + ORIGINAL Royal Seal Puncture sealing tires (on the car in mint condition as they were stored for 20 years) then of course all the standard Brougham basic options too. This car has the best interior I have seen too in condition and quality. The quality knit fabric velour used in 1980/81 makes you wonder why they even offered leather. Leather has nothing on this interior, and I have had 100 of these cars.
Now here is where it gets even better. Although all the above options are everything you can get other than DeElegance, what is not seen on this car is the Factory Heavy Duty Chassis Package, Heavy Duty Cooling System, Factory Engine Heater, Factory Trailering Package and Factory Posi-Track Rear end! That is as rare as it gets. 1981 also carries the 12 bolt Cadillac differential and TH400 Trans! The hardware in this car denotes just checking everything on an order sheet. Guess they did not like the DeElegance and that is the only thing missing, and that is a matter of taste.
All these neat options would not mean a thing if this car did not have 17K miles in mint garaged condition with original paint and even tires! Combining all this together really puts this car over the edge. As noted in the photos, this car is in incredible condition. In the classic car scale, this would be an extremely high #2 condition car, bordering on #1. As you know a #1 cannot be driven much if any. This car can, and that is why I have it. I use it a few times a week to tool around in for 5-10 miles to the store, etc. It does everything right and the old cliché of still smelling new applies to this car more over any 25 year old car I have encountered. Probably something to do with the quality of that velour interior too.
The typical 25 year old Cadillac flaws do not apply to this car. The hard to replace bumper extensions (fillers) that always crack are original and like new. Try and find that on any car this age! The power antenna is straight as an arrow and works perfect and is even original. The power trunk pull down works right. The rear level suspension works perfect and will compensate for heavy weight. The Ballast controlled Electroluminescent Opera Lamps are the brightest and most blue I have seen even over my #1 80. The plastic chrome on the tail lamps is like new. The plastic chrome on the dash is like new. The entire interior is flawless, even the headliner has no sag at all, and with the A-roof that is amazing. The wire hubcaps are the best set I have ever had on a used car. They are without flaw and the center pieces are like they were made yesterday. No door dings or impression in the car. All weather stripping is mint, pliable and good as new. This car has been kept right, then some. The vinyl top is mint. There is no sun fade, heat damage, cold damage, corrosion/rust damage, human damage or anything to take away from this car. In that since it is perfect. All records, books, etc of course. It was no accident to find a car this way, it took years of loving care.
The engine is perfect too. Under the hood is as good as you can get as noted in the photos. All stickers, marks, etc are in place and original. The powerful and high torque 6.0 accelerates to near modern expectations and fuel economy is better than any full size pickup. The AC works as new as with everything as expected on a car of this caliber. The TH400 transmission shifts firm and proper and will literally outlast time itself, the 12 bolt posi differential is quiet and will track both tires if you need it.
Ok, you get the picture this car is perfect....... Well, not really....
As with any car, there are flaws... There are always flaws....! Not many to pick on here, but the main issue with this car comes from time and natural aging on these factory lacquer paint jobs. In the case of this 1981, it is only noticeable on the hood and trunk, and very minor at that. No one else on the planet would mention this as they probably would not notice it. I am the biggest critic of these cars. If you are a collector and have followed some of my #1 condition no mile cars that have window stickers on them, this car is not on that same level and I just want to make sure that is understood. Its close though. In fact the flaws are so minor, that the photos cannot really tell, nor can the average person that is not a car judge. Some of the high res photos will show a little in the dead center of the trunk where I point out, but not much to see. I even did a reflective photo with floppy as a prop, and that is about how it looks in person. Good thing is that these minor issue are only on the hood and trunk, and just a little on the header. Again, I am the biggest critic of these cars known, take that for what its worth.... You will probably find this car 100% acceptable the way it is and it I will personally state my reputation that this car is still is better than any original 1981 Cadillac you will ever see!
Anyway, with that said, it is understood that this car is for sale. It will make a great addition to any collection and is a very solid investment grade car with given its condition and rare options. Restored cars only dream of being like this, and this car is original. Have no fear buying this car from me in person or over the internet. What you see and what I describe is what you get. This car is what it is, one impressive turn key package collectors car.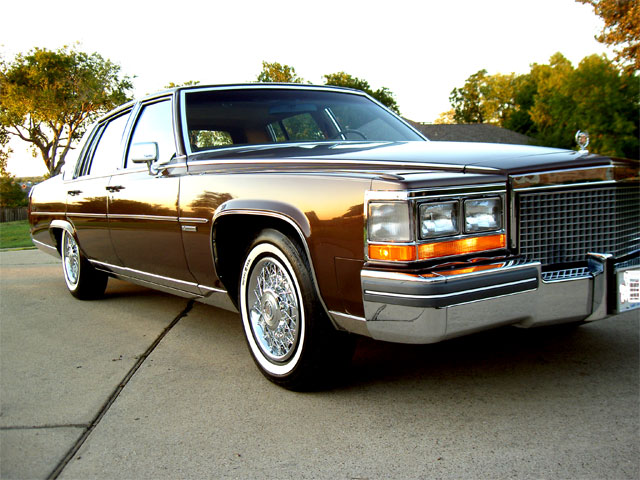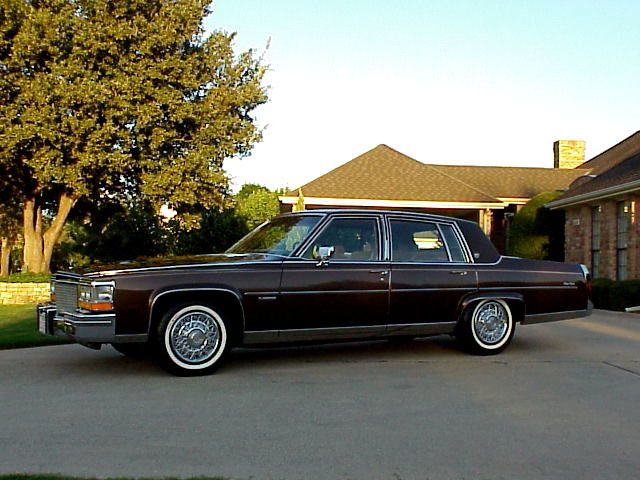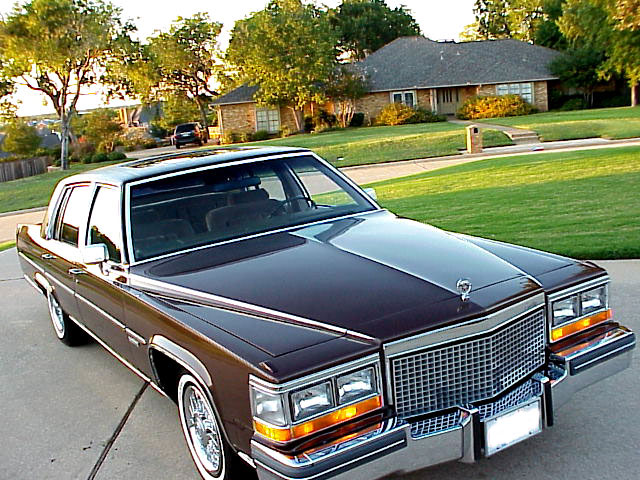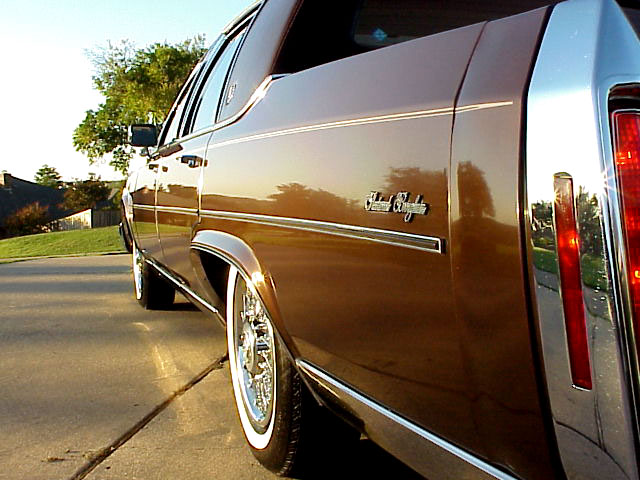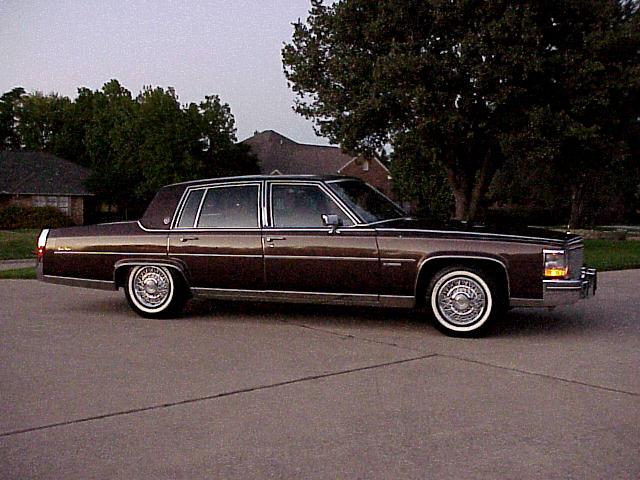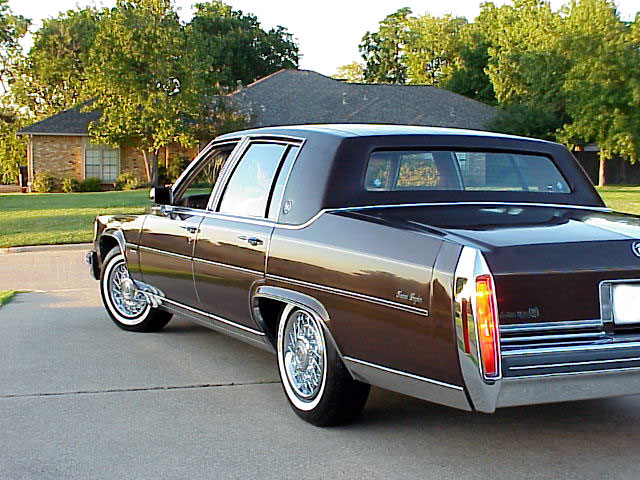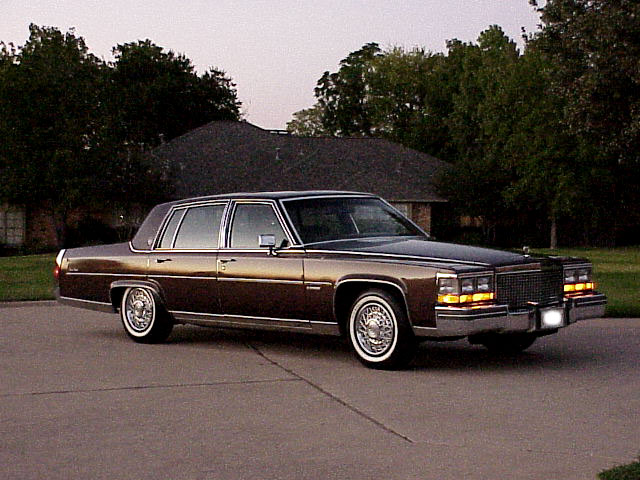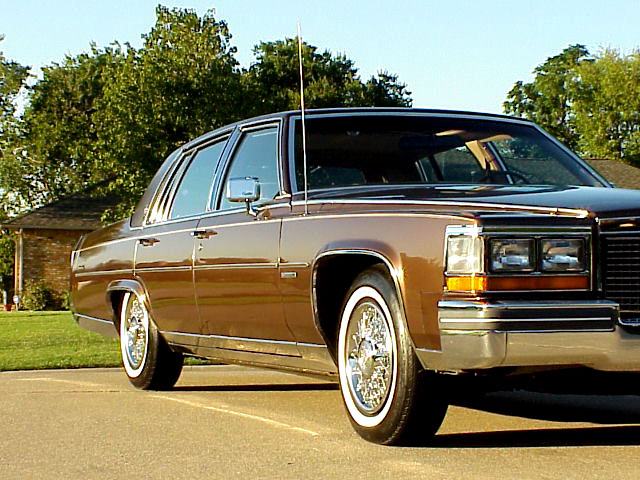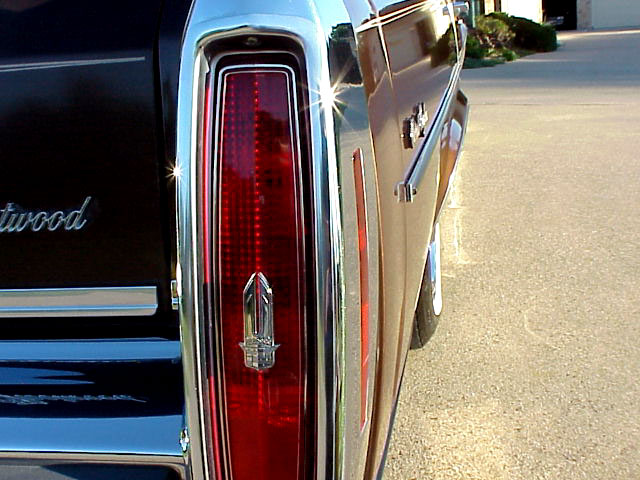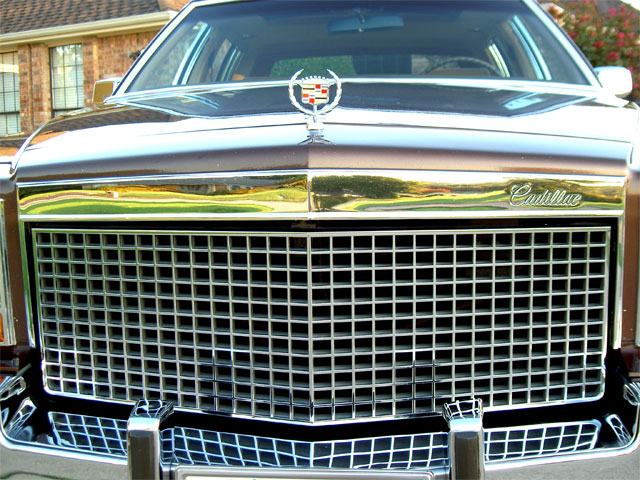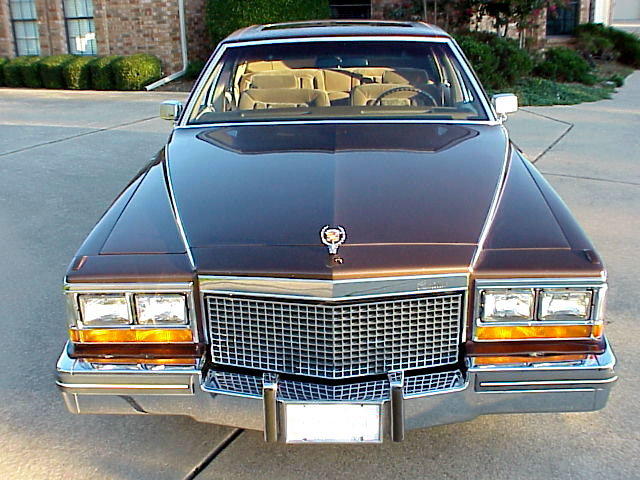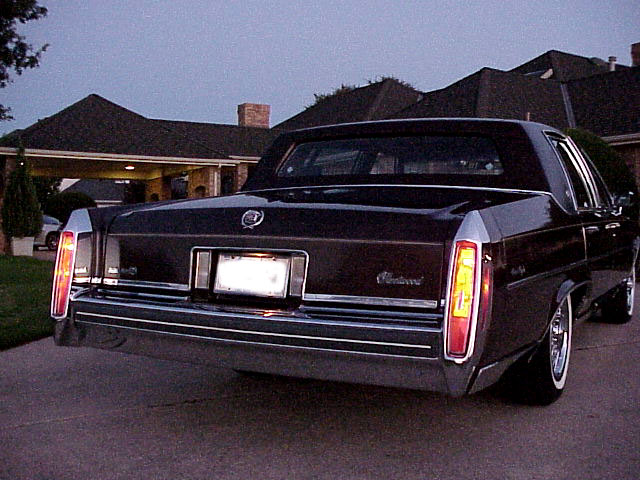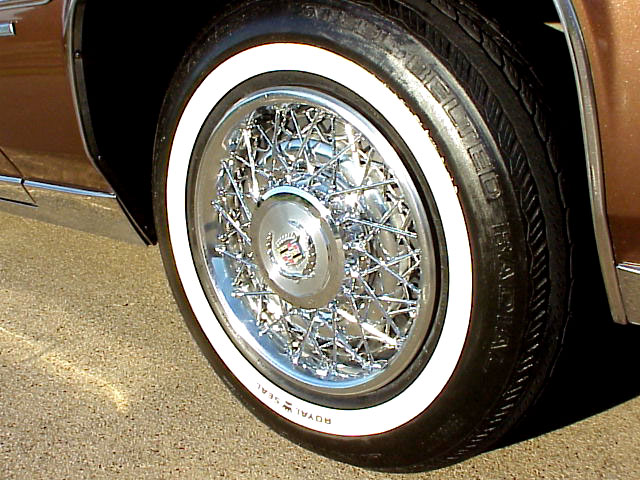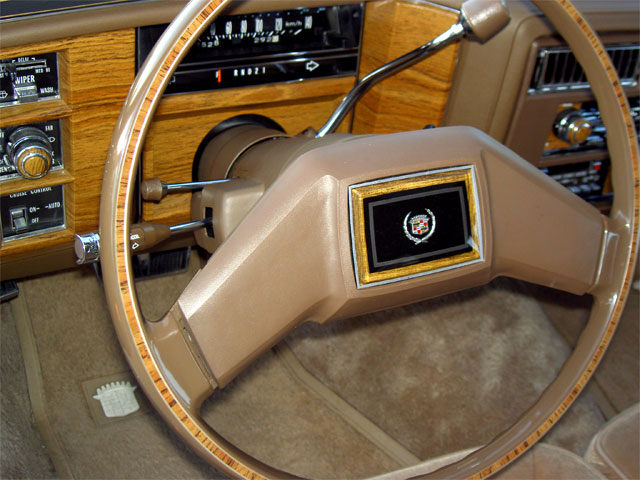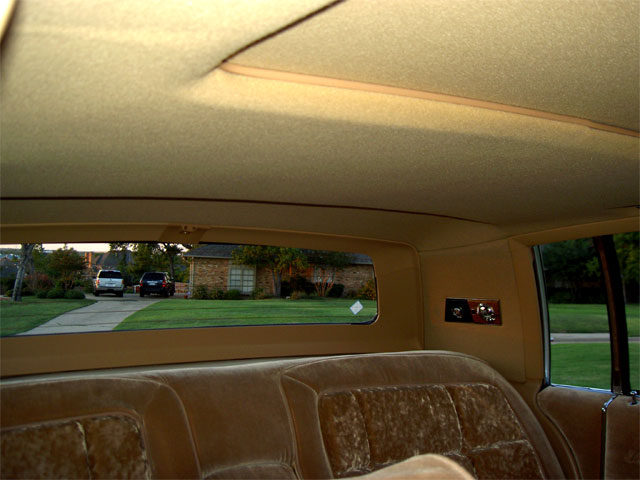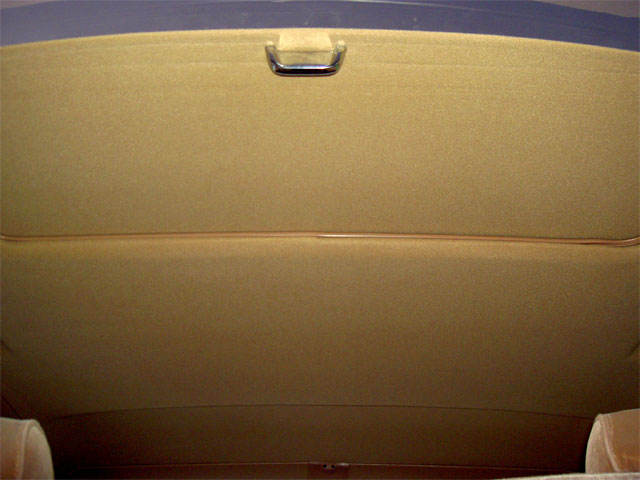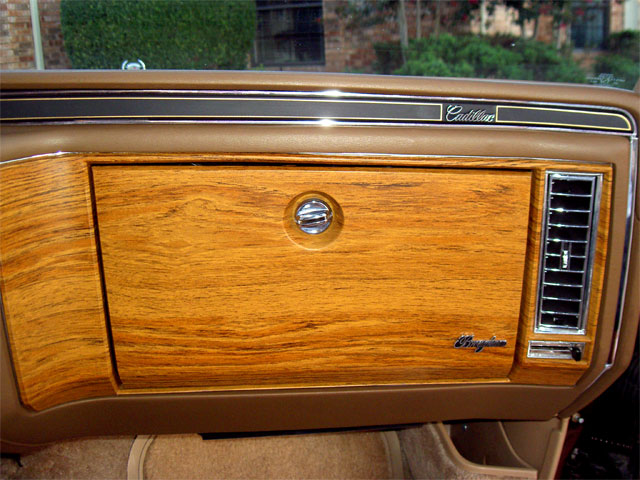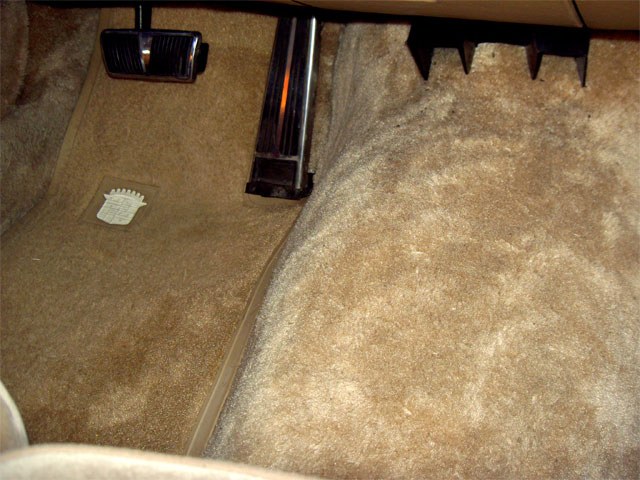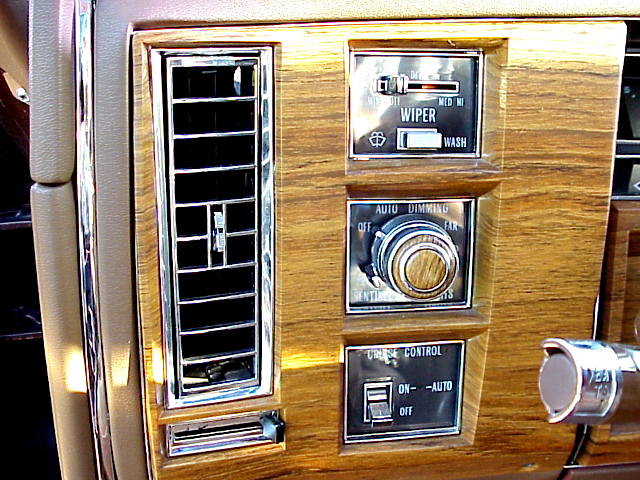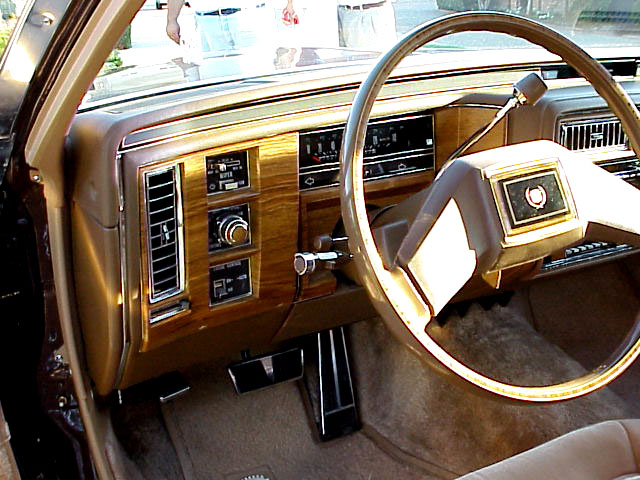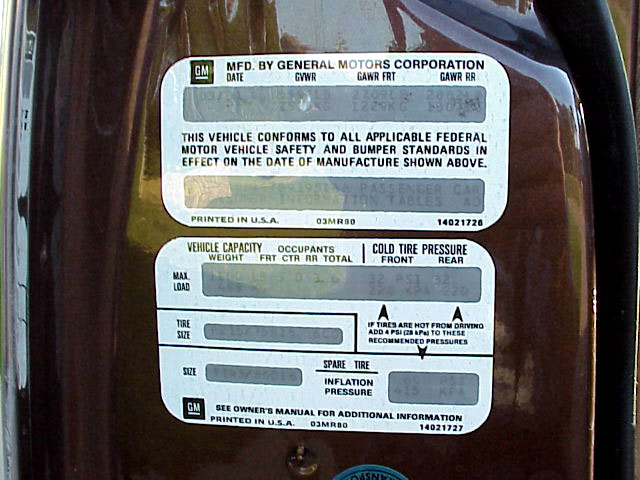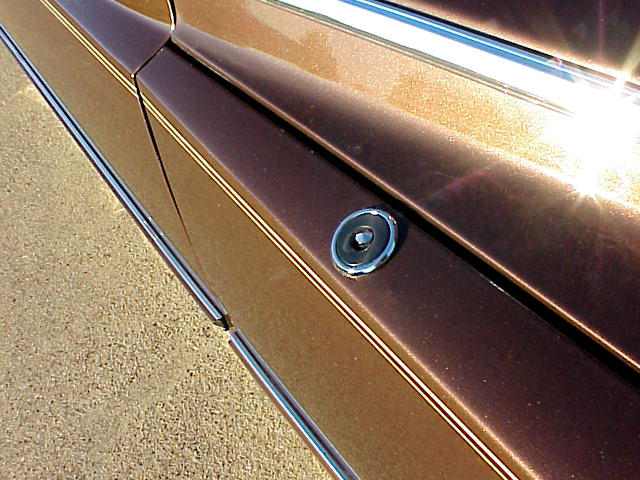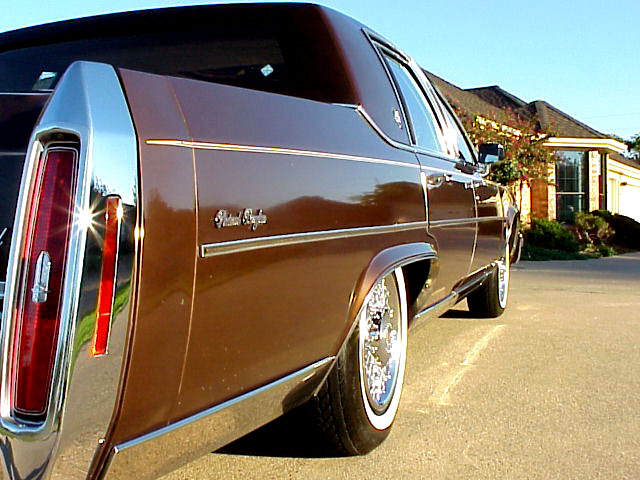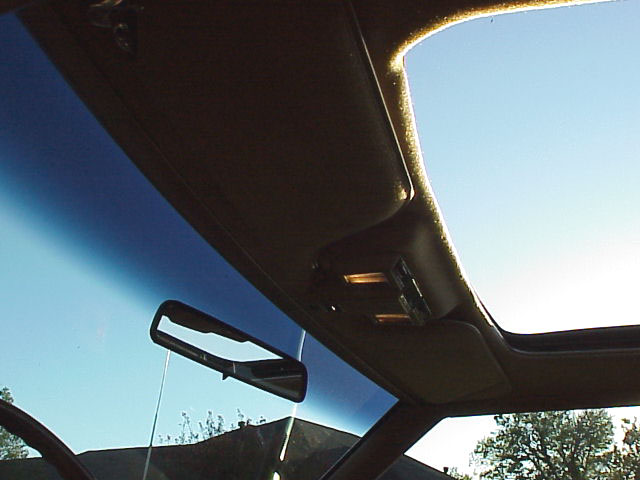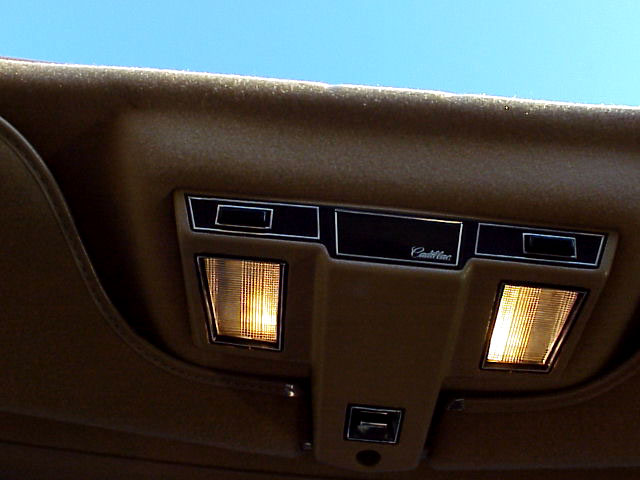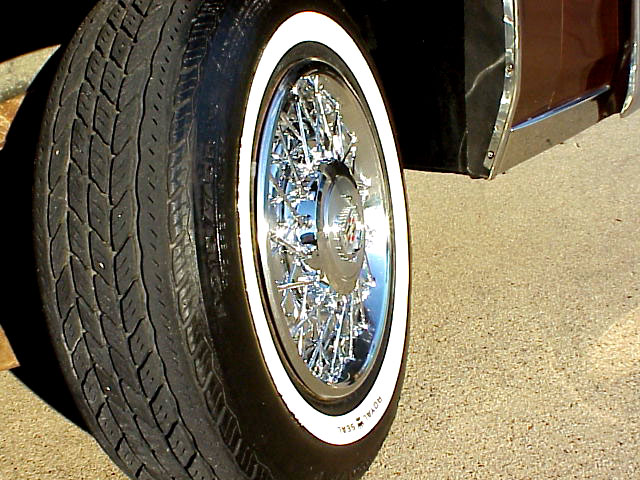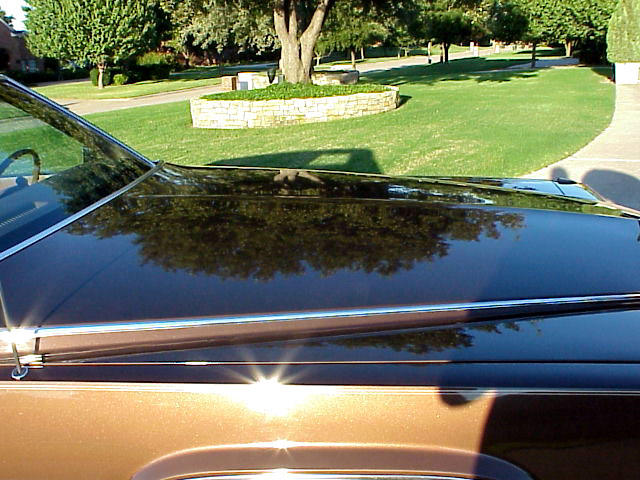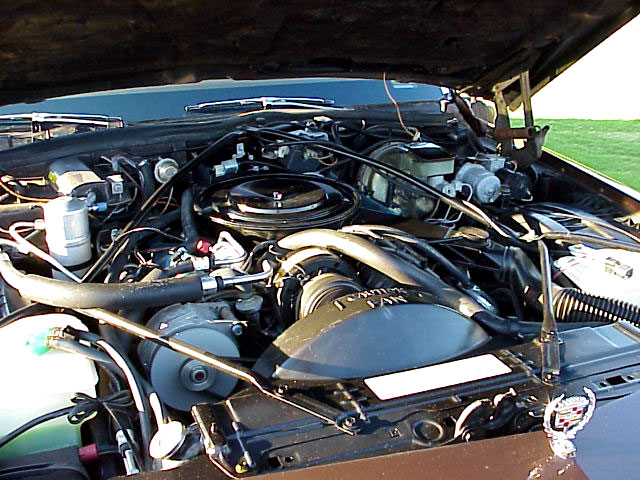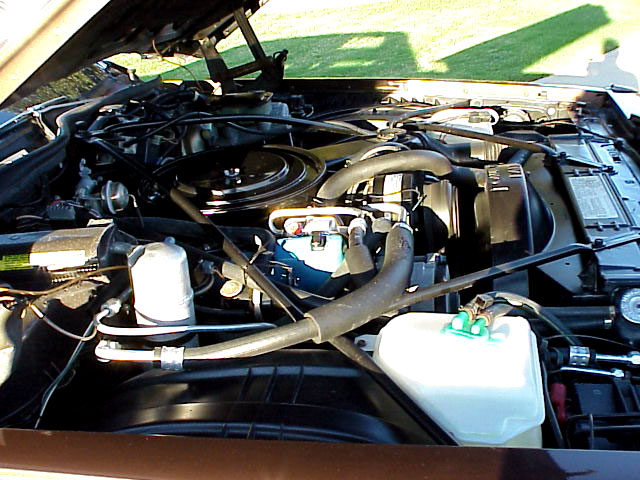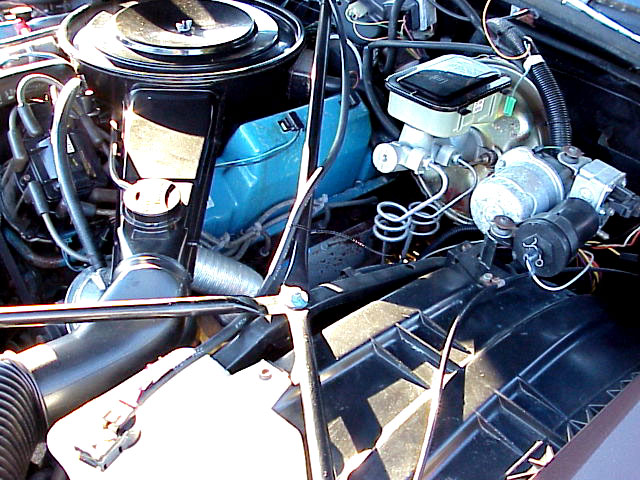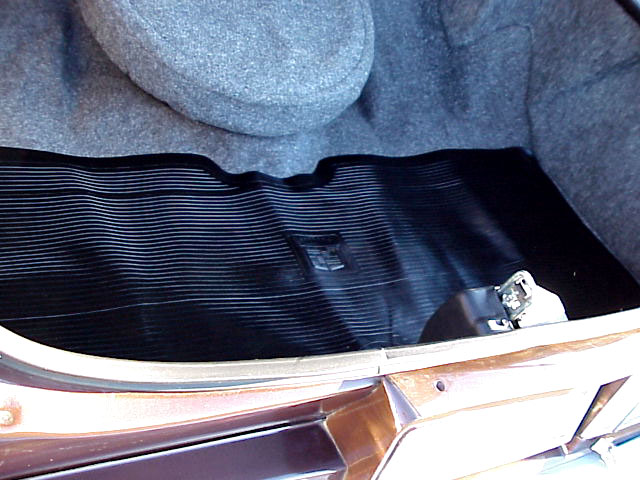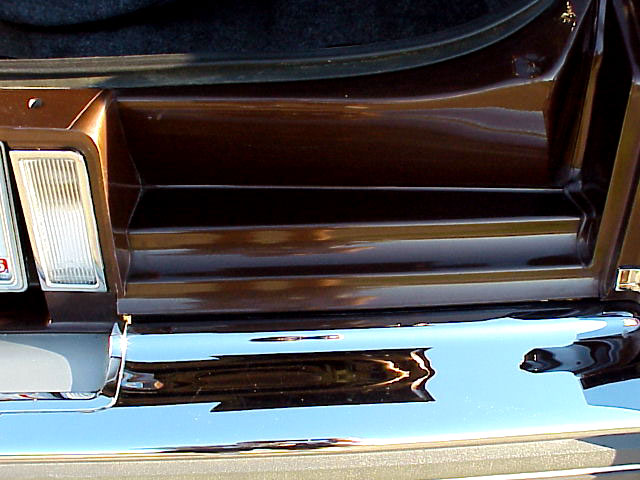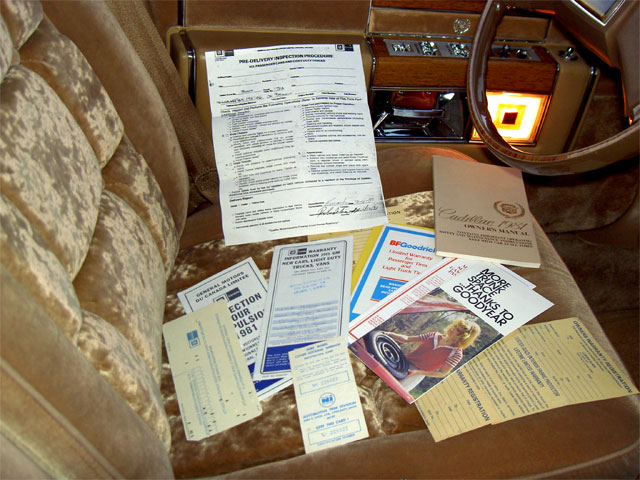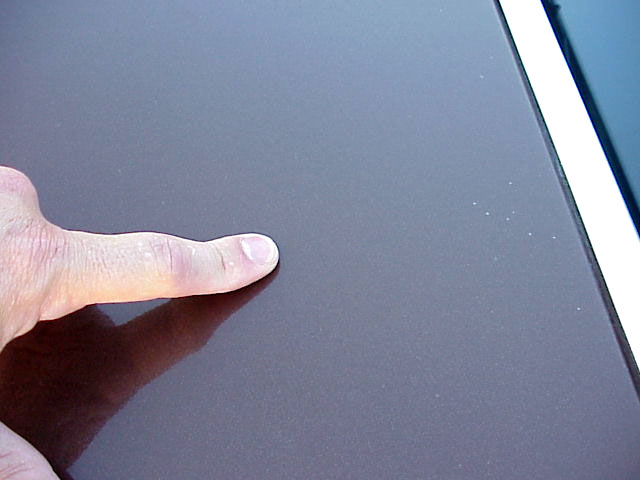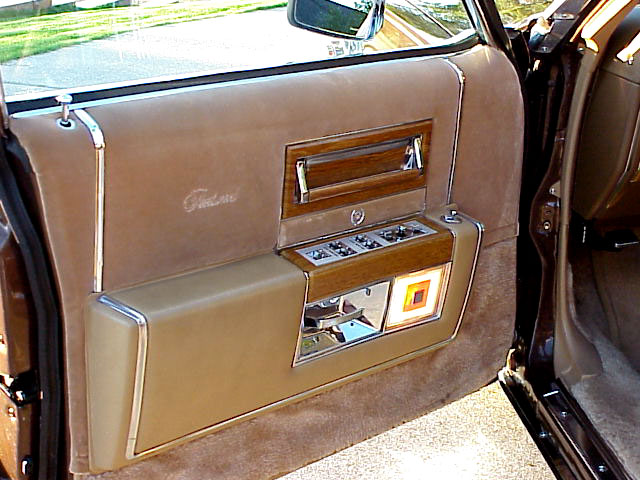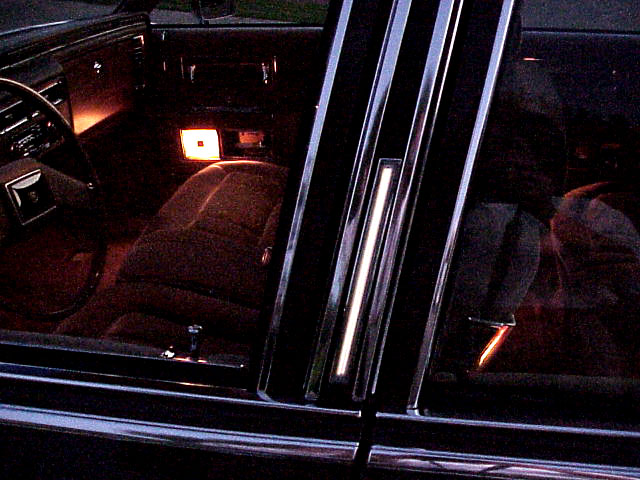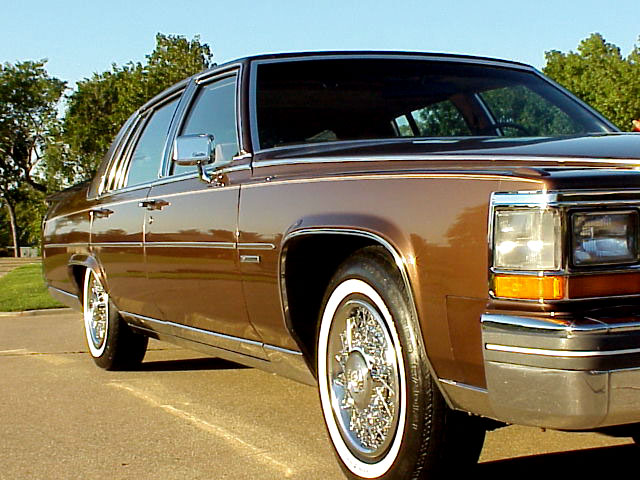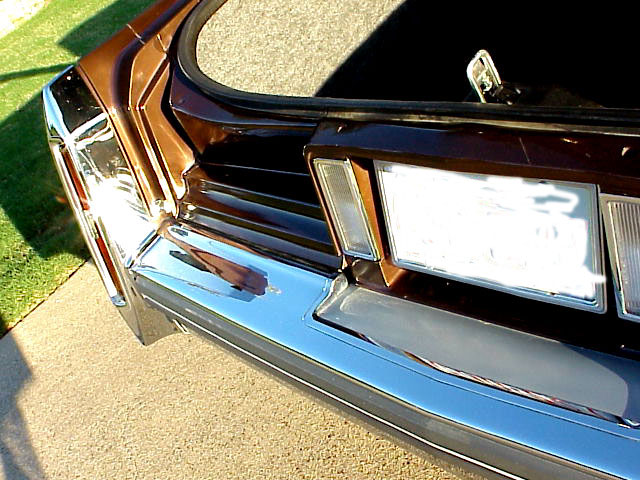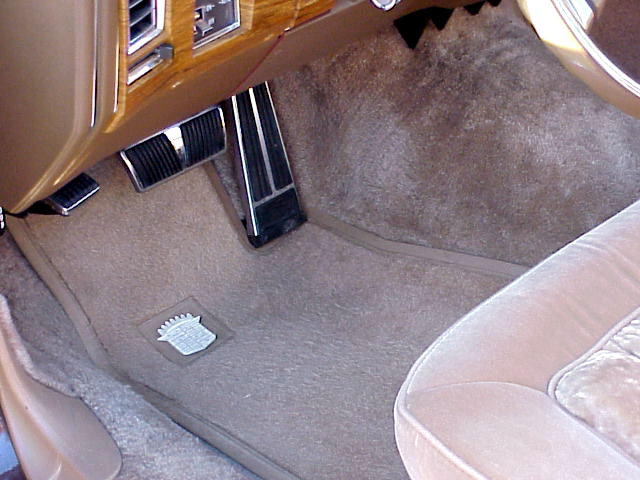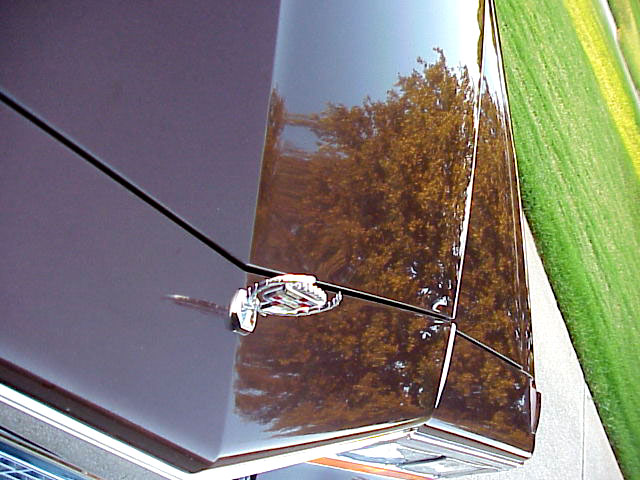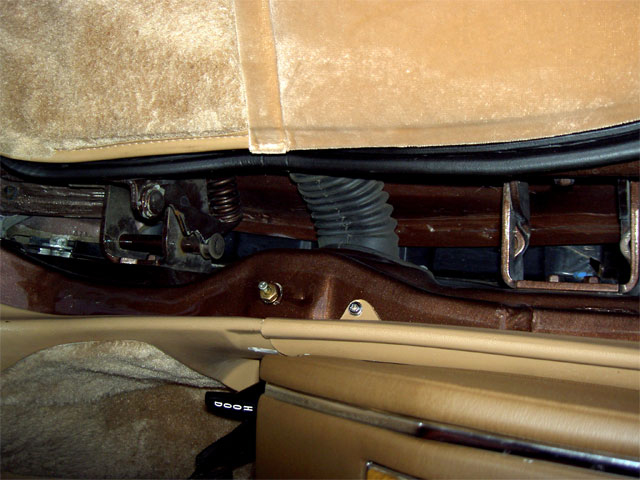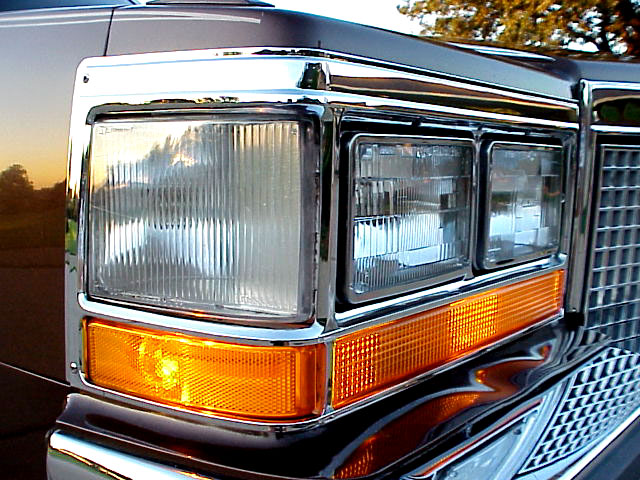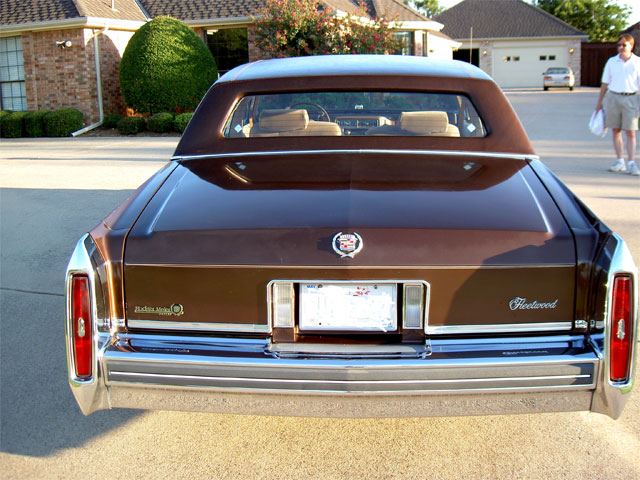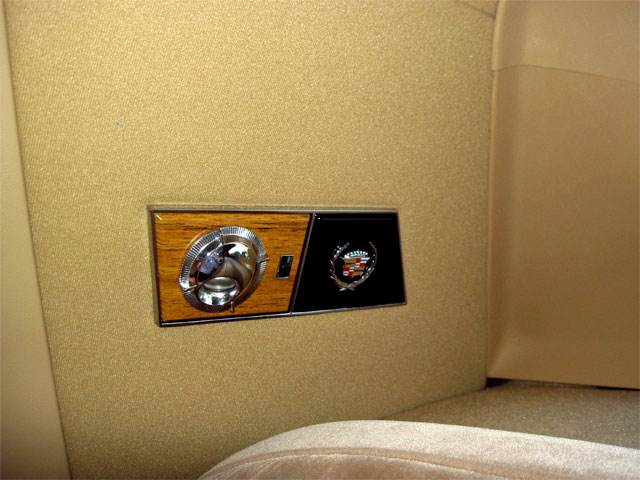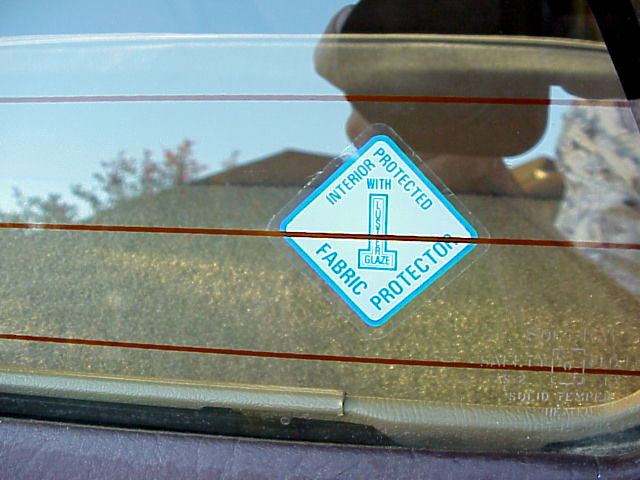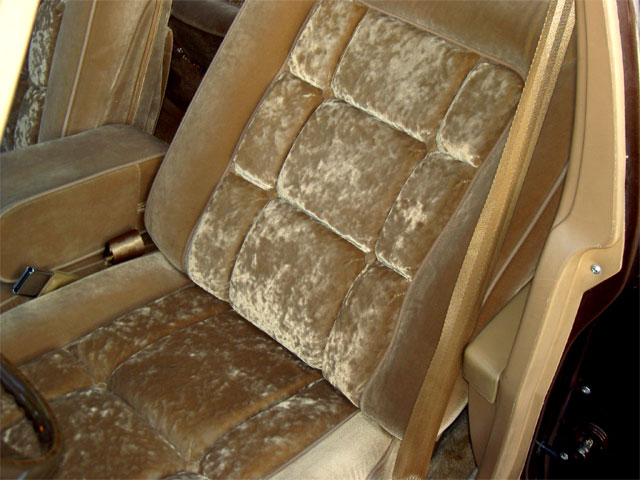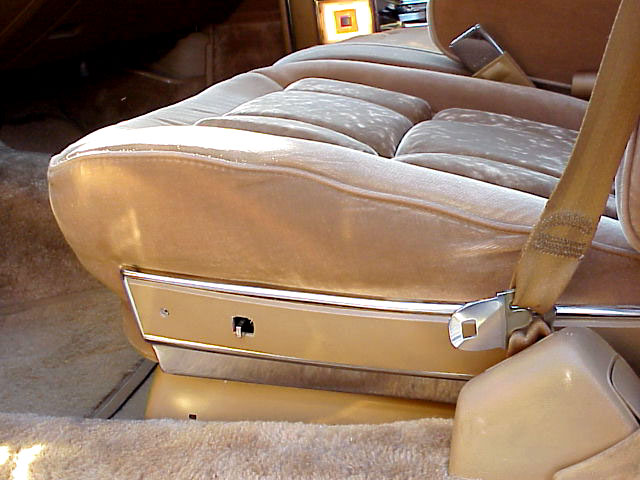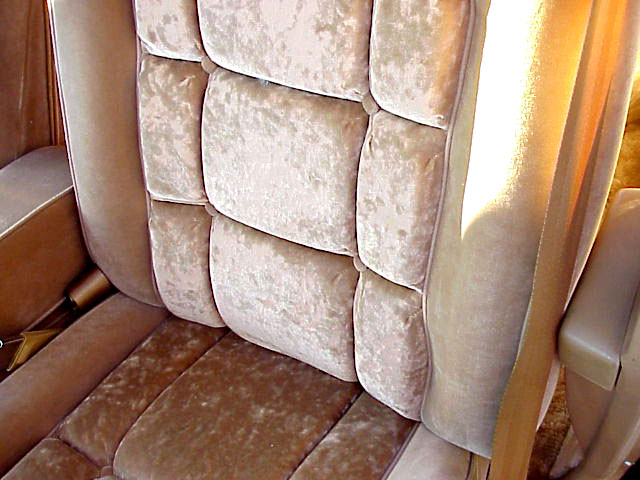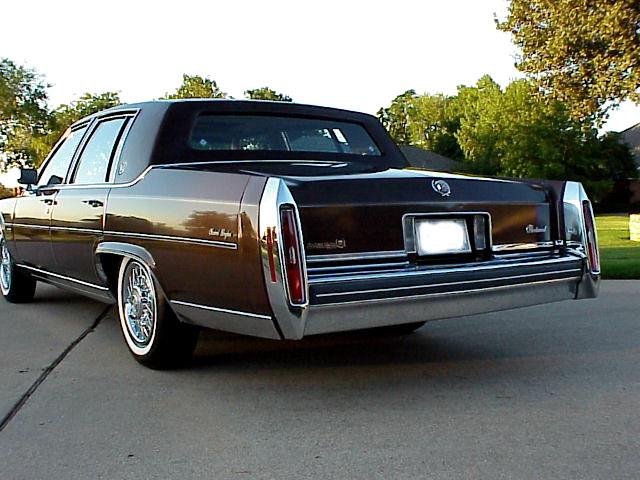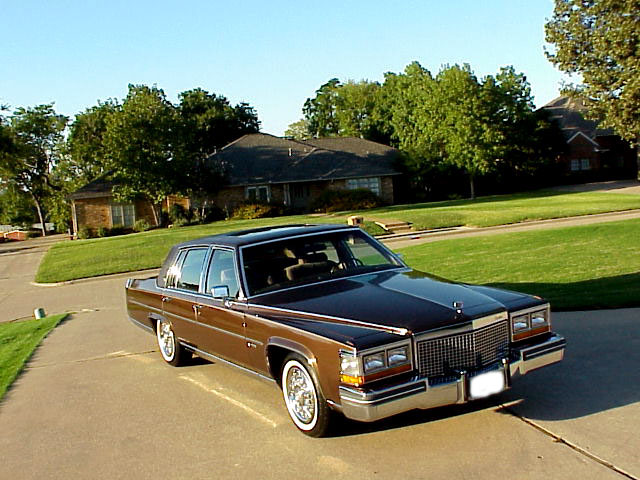 Click here for GOOD Info on the 6.0 EFI 8-6-4 Big Block
Click here for 8 Megapixel High Res Photos of This Car
Click here for My Car Hobby Home Page
You can email me at Cadillacman@mcsmk8.com