1981 Excalibur Series IV Phaeton. 12K Original Miles since New! 5.7 Liter V8 - TH400 Trans. The Excalibur is possibly one of the most misunderstood cars ever. When I was young in the 70ís and these cars were new, I thought them to be some sort of kit car. Although I could never afford one then, it was never a car I gave too much thought too or had any desire in owning one. We all wanted that Muscle Car or Corvette. Well come to know, we should have wanted one of these instead. Even knowledgeable car people today make this same mistake and overlook the Excalibur as a truly incredible car. It took me a many years in the car hobby with lots of experience under my belt to actually open my mind up enough mess with these and really gain an appreciation for what Brooks Stevens and the Excalibur Car Company put into their work. There were basically 5 series of the Excalibur built from the 60ís to the 90s. A full history can be viewed on some of my links here. There is so much misinformation by sheer ignorance on these cars on the net, in ads, etc itís hard to get a good grasp on what the car is. Some of the links above will give the proper history of the cars.
The Excalibur is no kit car. It is a turn key VERY expensive car built by the 5th largest US car manufacturer in the day. In today's world and dollars, a car like this would exceed 200K to produce and sell profitably. We will probably never see another hand built car like this. Although the total of all Series of Excaliburs built from 1965 to 1989 is only 3166, The Excalibur SS Car Company was still the 5th largest US car manufacturer. The Excalibur is quite a marvel combining power, handling and a chassis that the best modern car builder would have a tough time making better. Its no factory car built into this. Itís a hand build coachbuilder frame that is the best ever done in its day and possibly still to this day on a car like this. Forget the neo classic /exotic looks, underneath it all, this is a real car unlike cars like Zimmer, Gazelle, Clenet and the other cheap built neo classic type cars just built out of junk for quick looks. This Series IV uses a 5.7 Liter engine TH400 transmission full independent Corvette suspension and big block differential, 4 wheel 4 piston Corvette Disk Brakes, etc all incorporated into the Excalibur frameÖ. See a pattern here. I collect Corvettes and this is essentially a Corvette! The difference is the Excalibur has a frame and chassis 10 times better than the Corvette could ever wish for. Itís a solid machine! The car has an AC system that even a new corvette probably cannot compete with. There are so many good points to talk about with the Excalibur it would take all day to do so. Any car built by the Excalibur motor car company is truly a car that should not ever be overlooked by collectors. Not only are they quite rare, they are not some cheap presumed ďkit carĒ either.
As many know that are Excalibur buff's, the 1981 Excalibur was the last year to use the good 3 speed automatic TH400 and the larger corvette rear end. In 1982 the 4 speed auto was used and if you know what a TH200 is, then you know how bad that was. The down side to the Series IV are the fact the 305 Engine was used. My favorite Excalibur has always been the Series III since it had a real engine. That was until now. On this car, the 305 was totally remedied with a GM 5.7 Liter Engine 4 bolt main, 330HP. This combination motivates this Series IV probably better than any other Series IV or later Excalibur on the planet. It is reliable, strong and VERY correct for a car like this. It simply makes the car fun as to where the 145HP 305 left the driver wishing for about 10 more feet of accelerator depression. They are really dogs if I may say. Well not this one! If you are worried about this not being "original" no reason for that. All work was done by Excalibur, done when the car was less than 2 years old! The wealthy owner was discusted about the performance of the car using a 305, so he paid Excalibur to remedy that with a brand new GM Heavy duty 350! So what we have here is a a Series IV that has almost the get up of the Series III but in the series IV looks! Your dream come true!
Well if that is not enough to spark a collectors interest, the history of this car may already be somewhat known to you. This car has a Hollywood history beyond what is even shown here. The car was bought in California by a colleague of Louis B.Mayer (MGM). It is still on the California Pink Slip. The late gentlemen owner was involved and invested in many films and TV shows through the 80s until his death in the 90s. The most famous film being Prizzi's Honor, of which Jack Nicholson and Kathleen Turner drove the car as an integral part of the film. There is even a funny quote about the car in the movie. Totally incorrect but funny. You can rent it and see. Other shows are The A- Team, Knight Rider and more. There are over 20+ different shows and cameos this car has made. If you watched TV in the 80s and early 90s, you probably have seen this car. In the filming, all of which are static or driven very easy since the boss in charge owned the car. Many movie databases have information on this car before my ownership.
First we have a 12K mile impressive example of a Series IV here. Pictures should tell the story. 2nd we have a 5.7 Liter docile power plant under the hood detailed and tuned to perfection. 3rd we have a lifetime of Hollywood history as just a trivial point to the car, but certainly interesting and really a part of pop American culture. This car will live forever so to speak in that.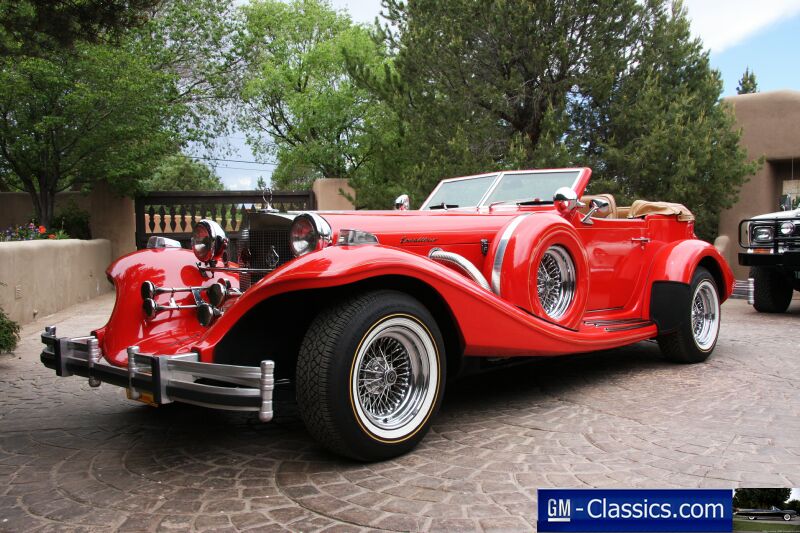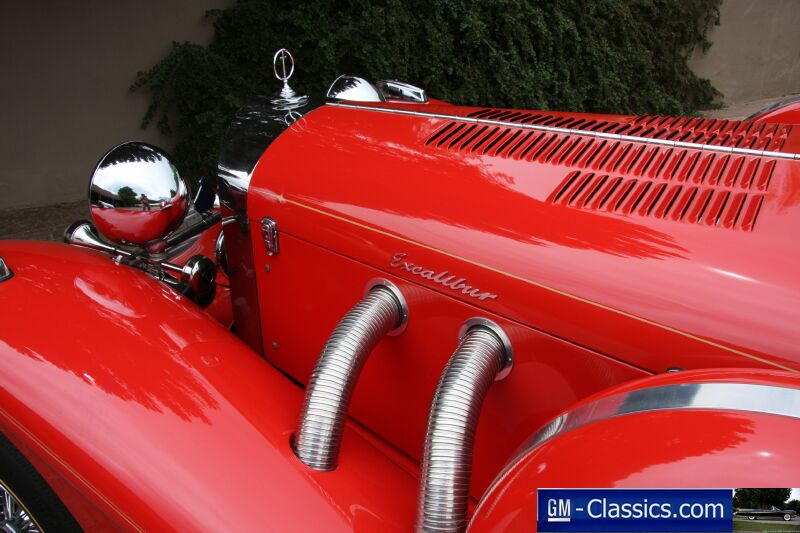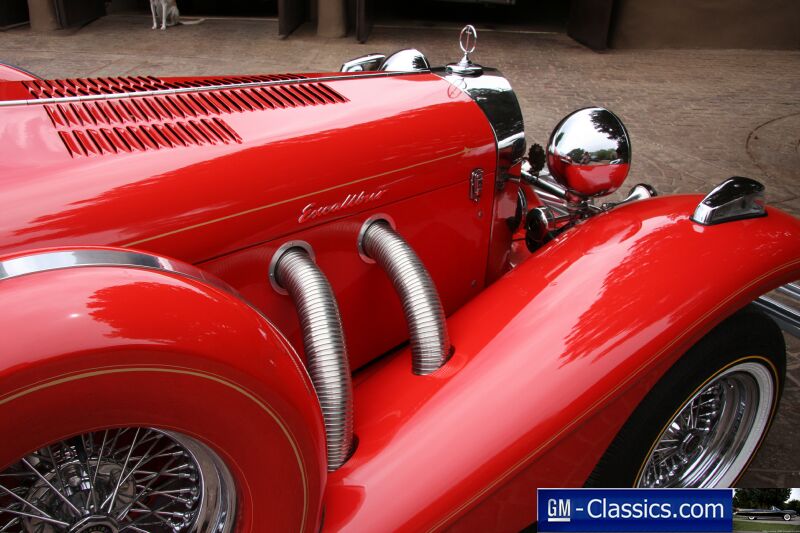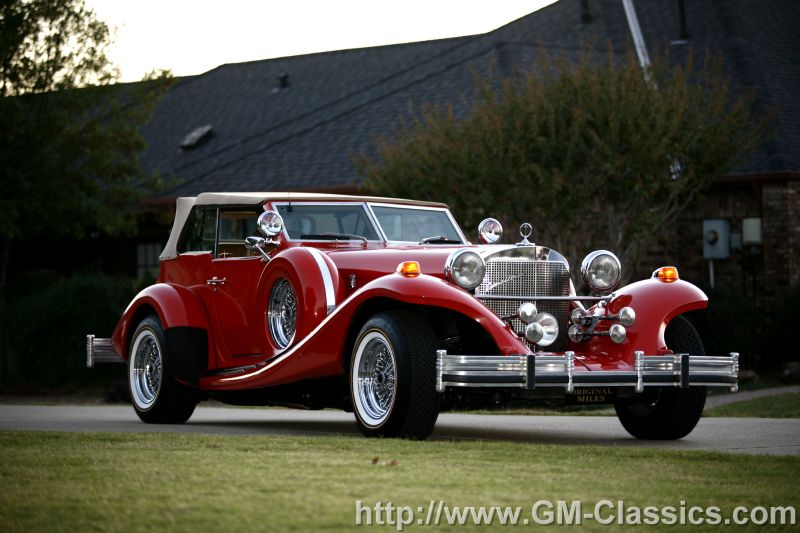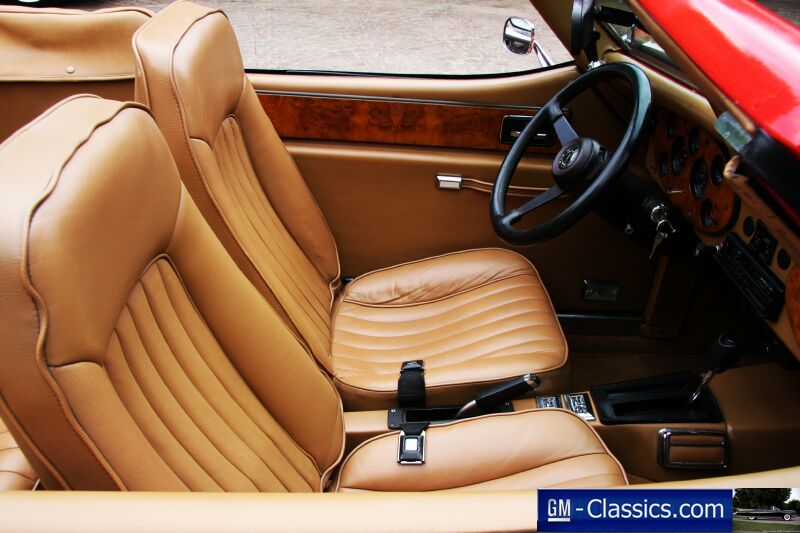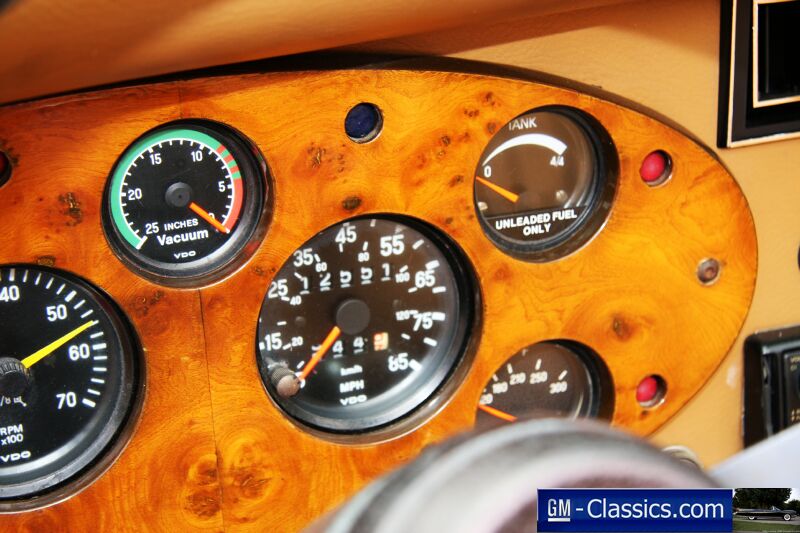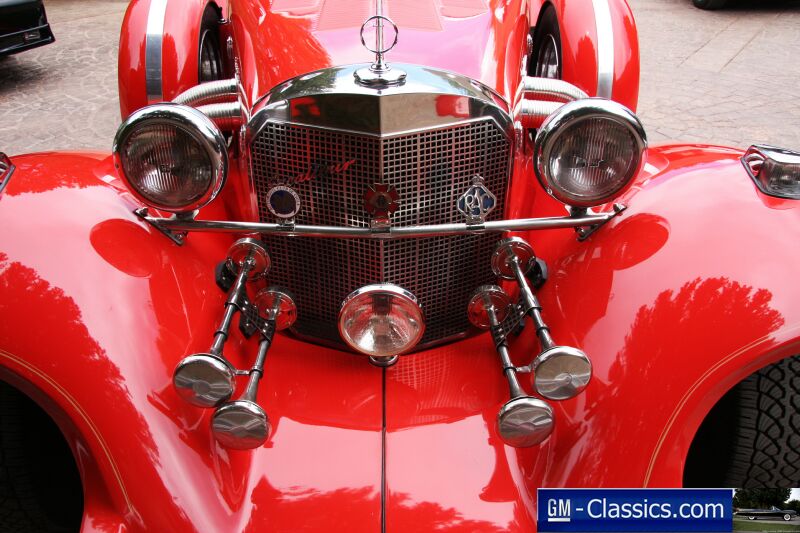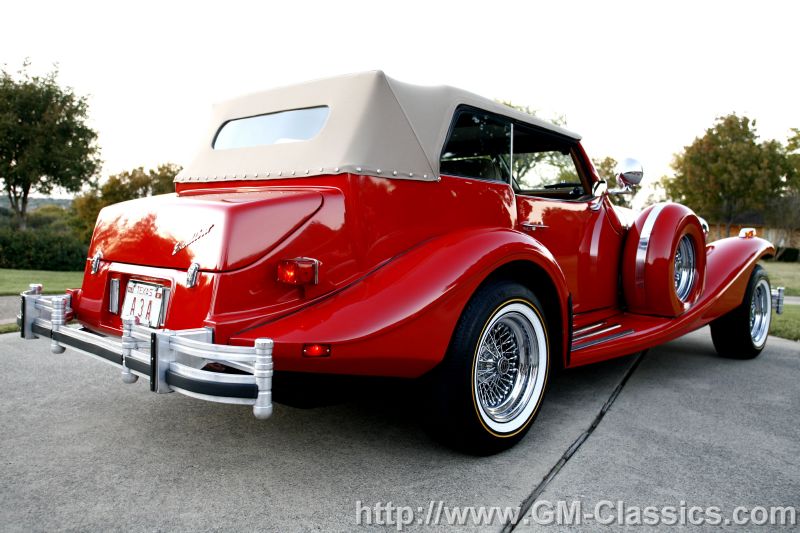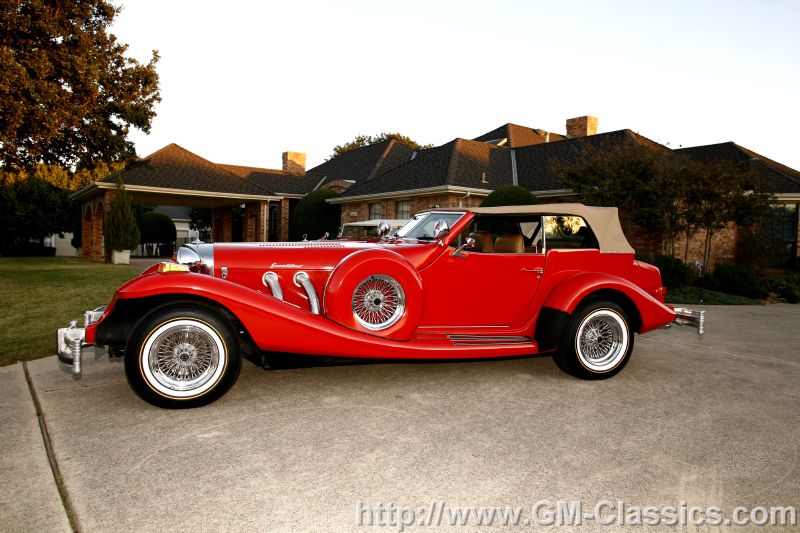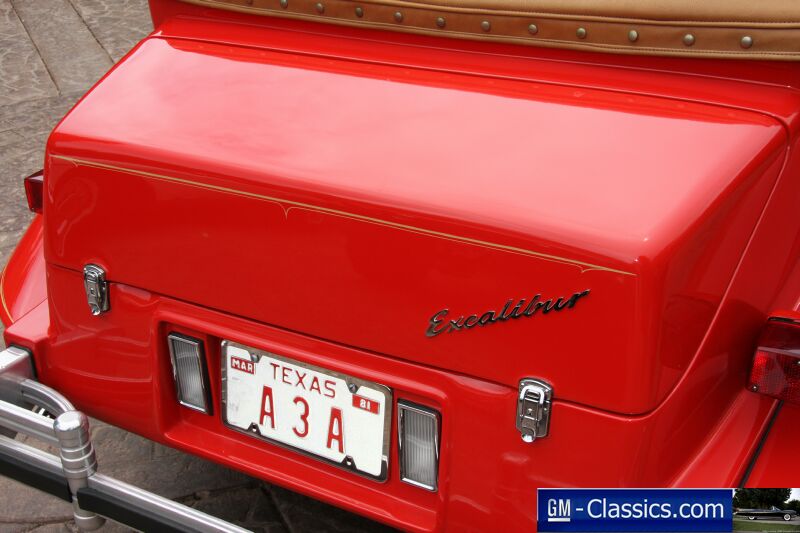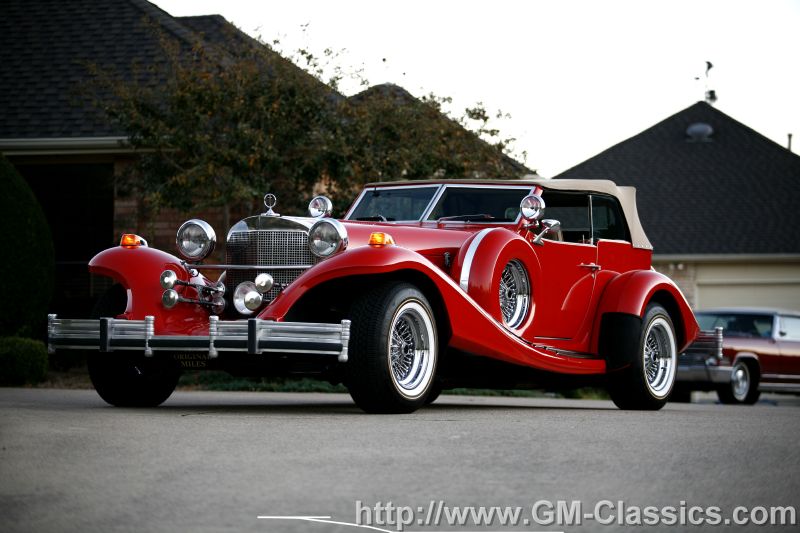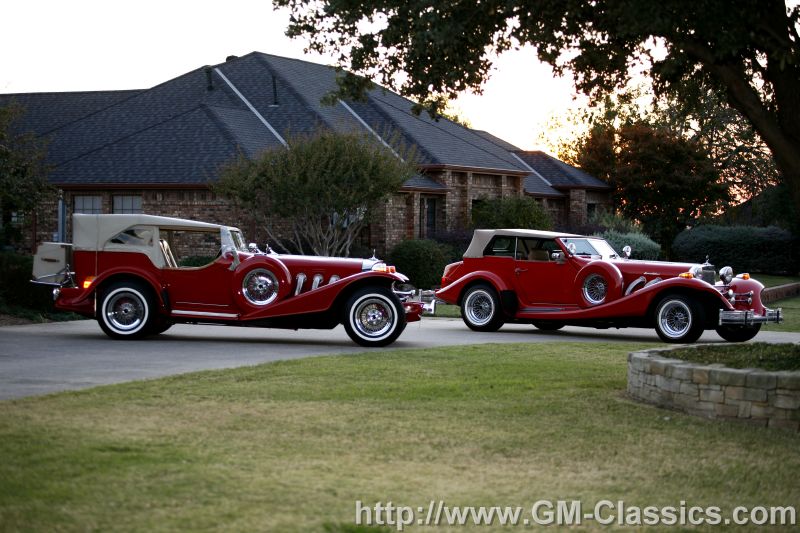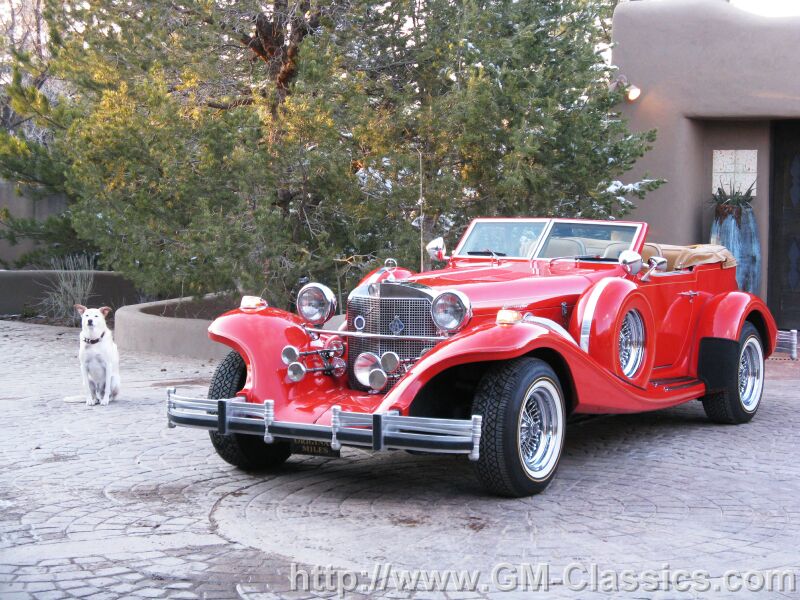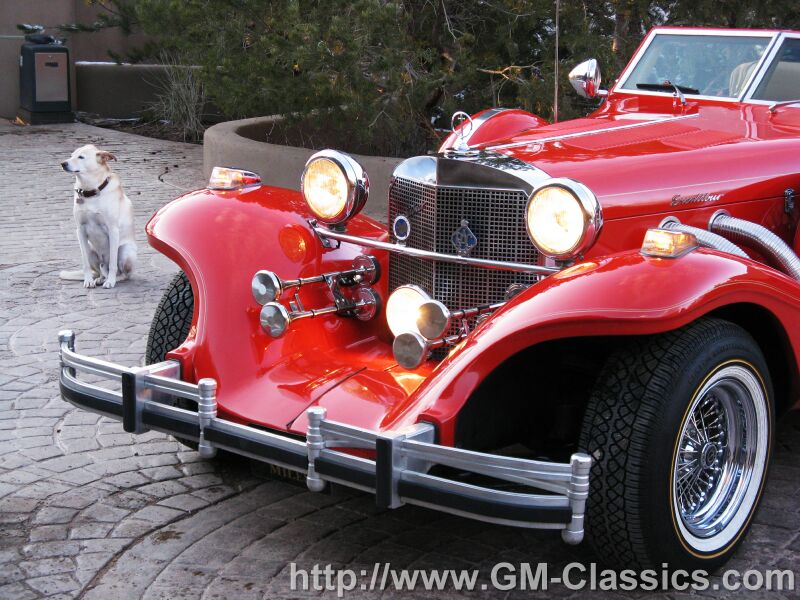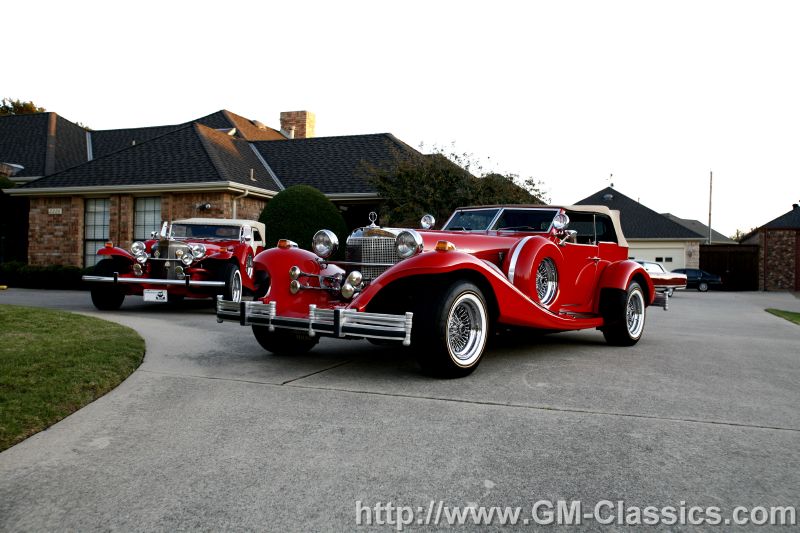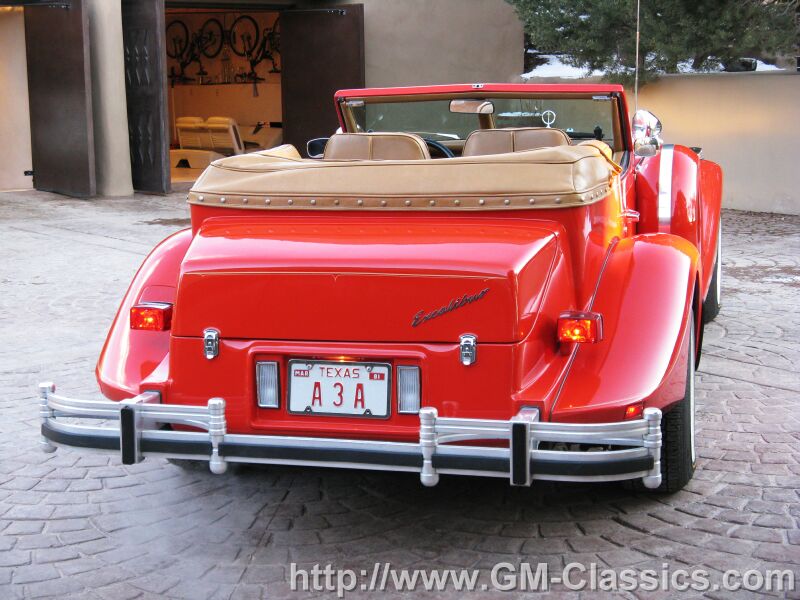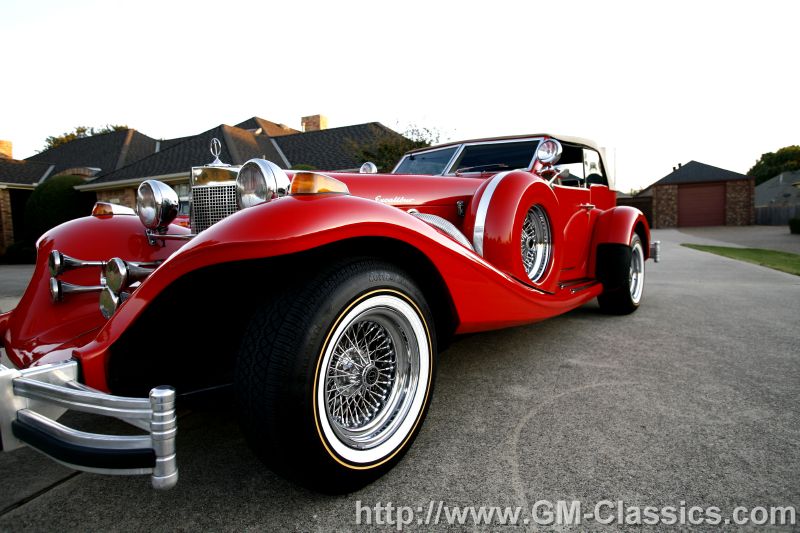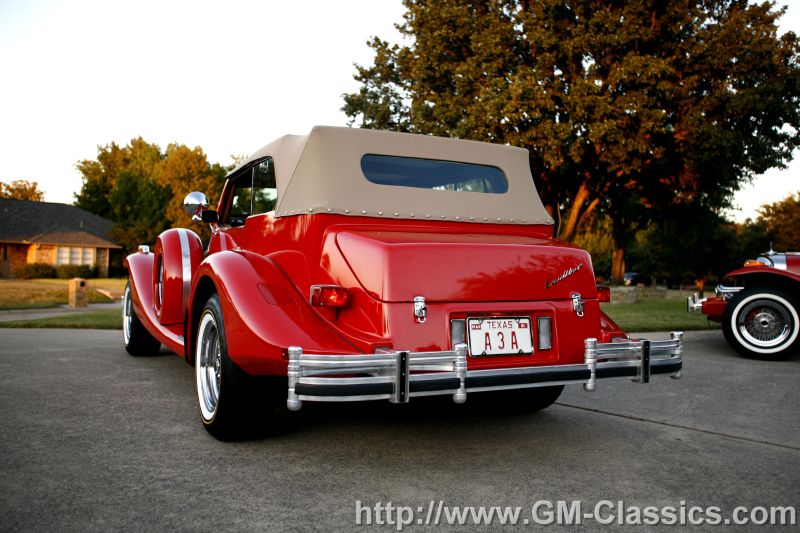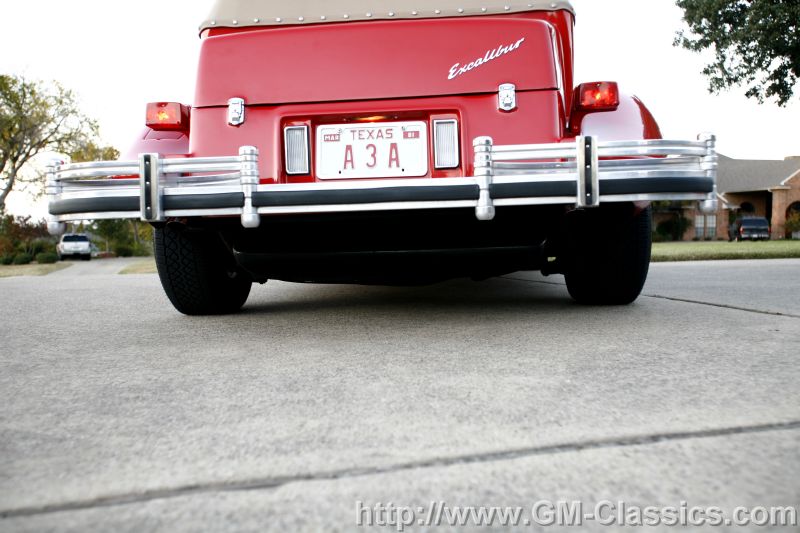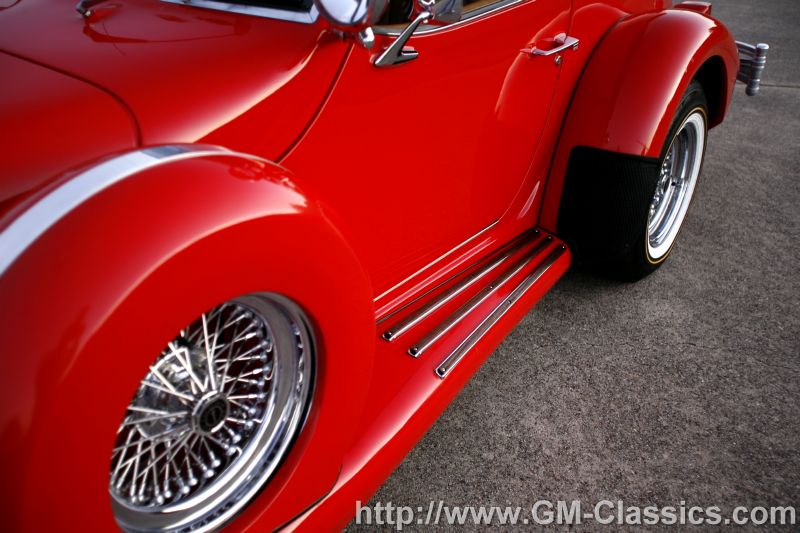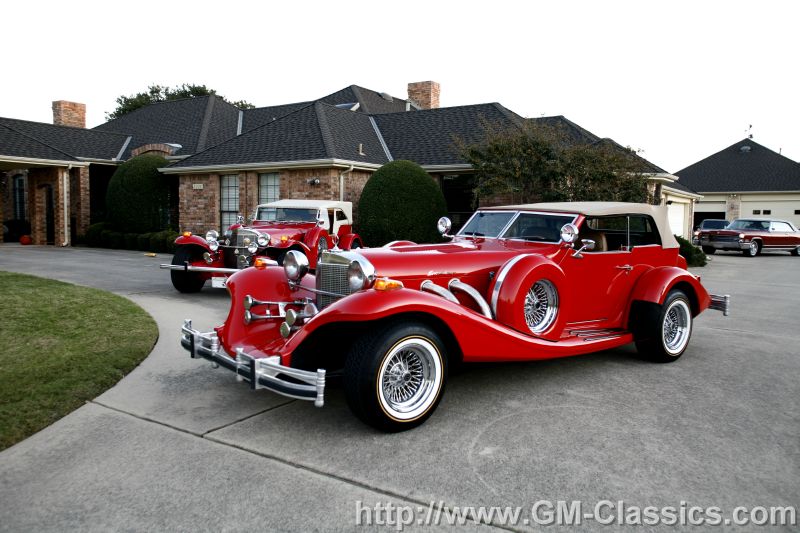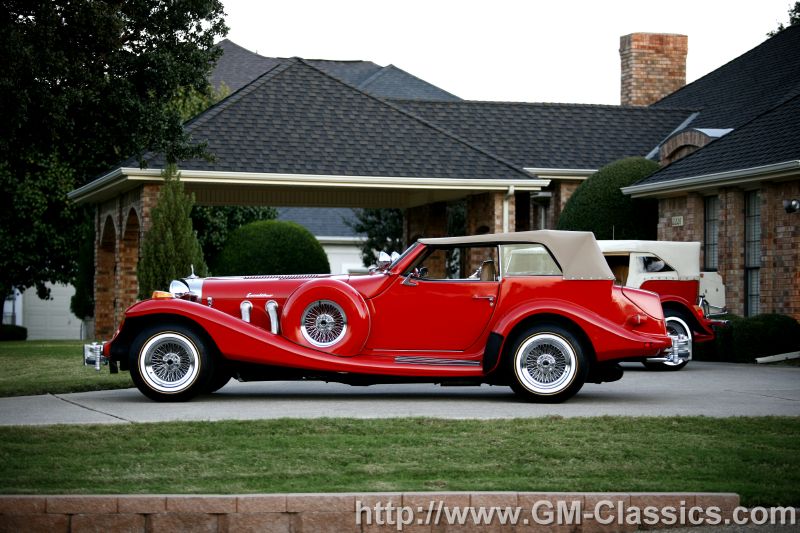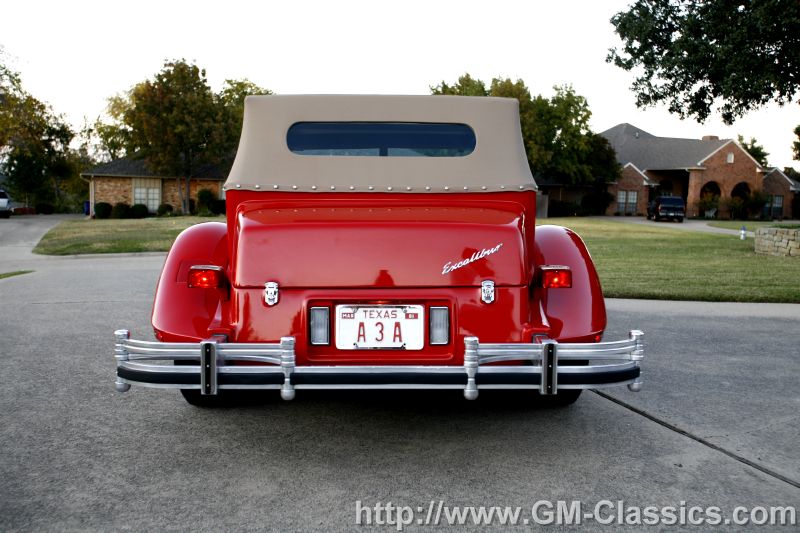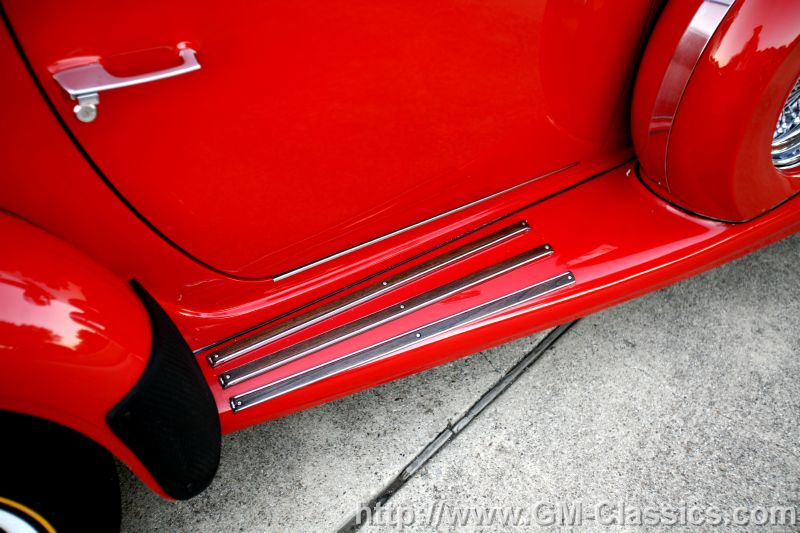 THIS Excalibur's HOLLYWOOD HISTORY;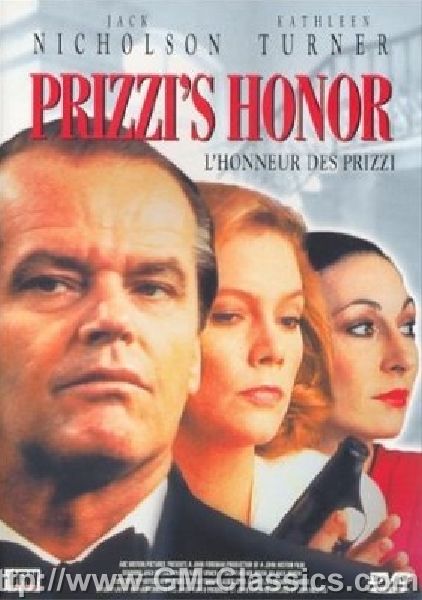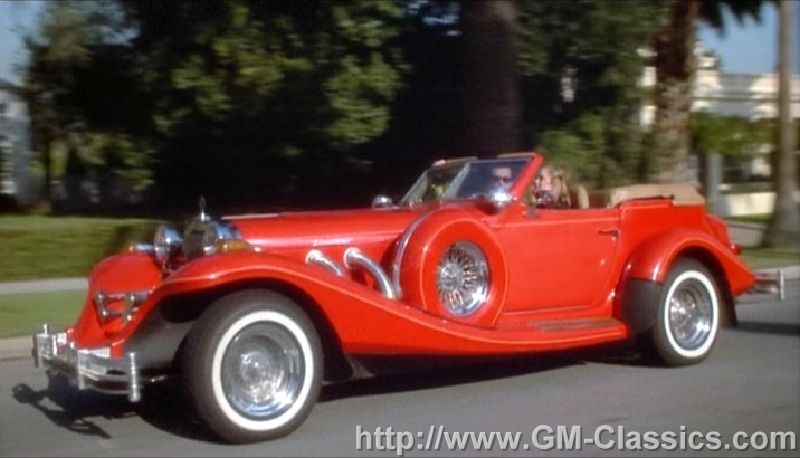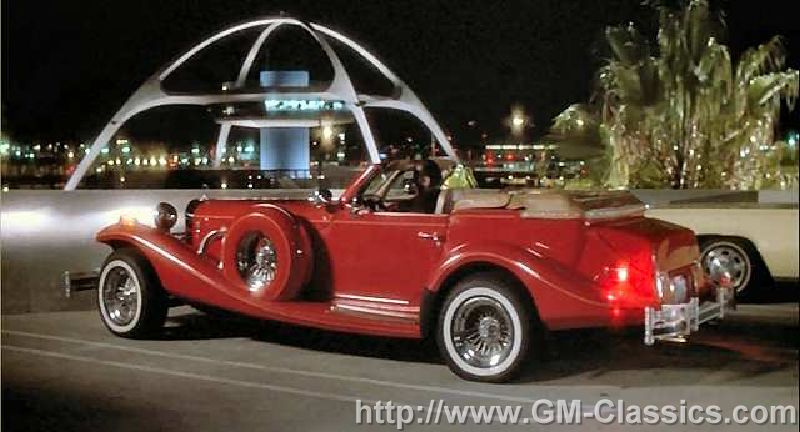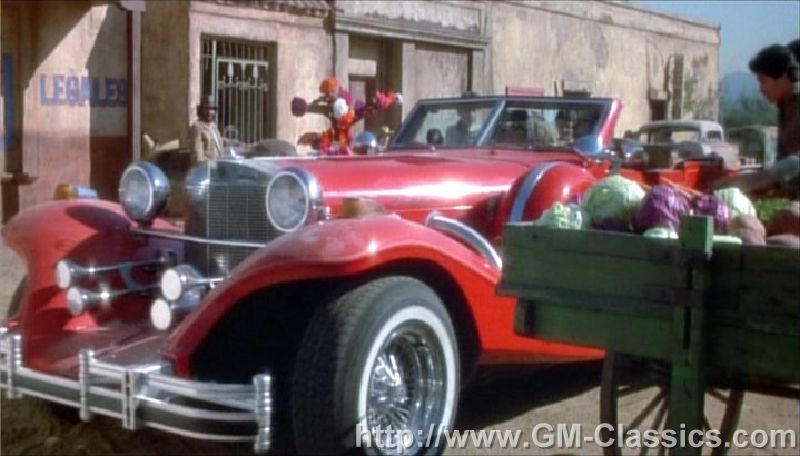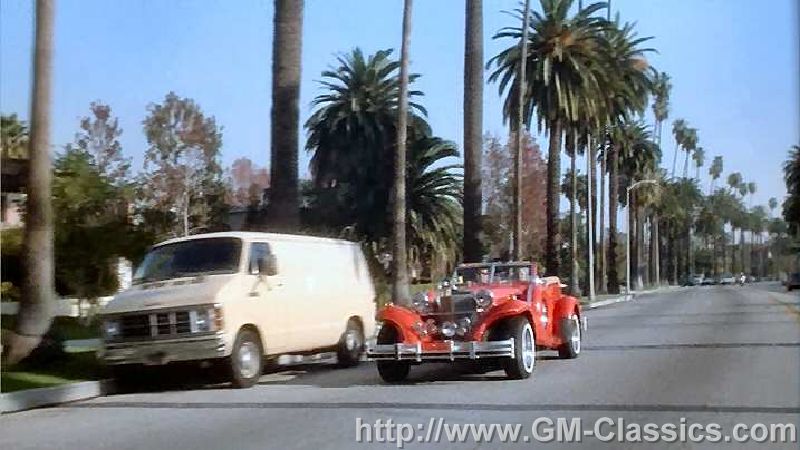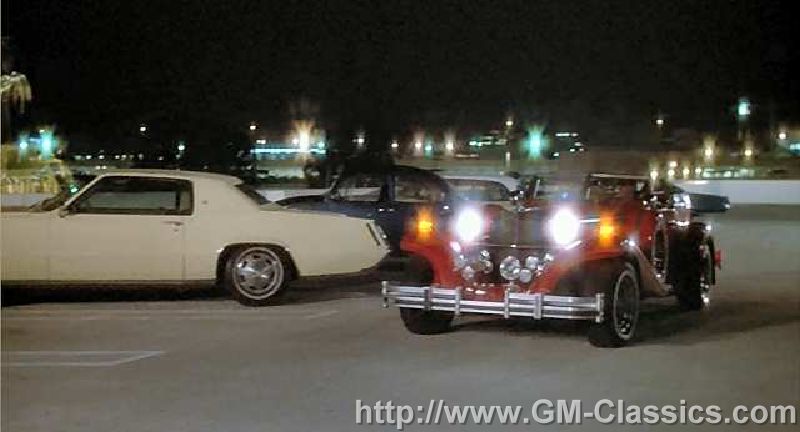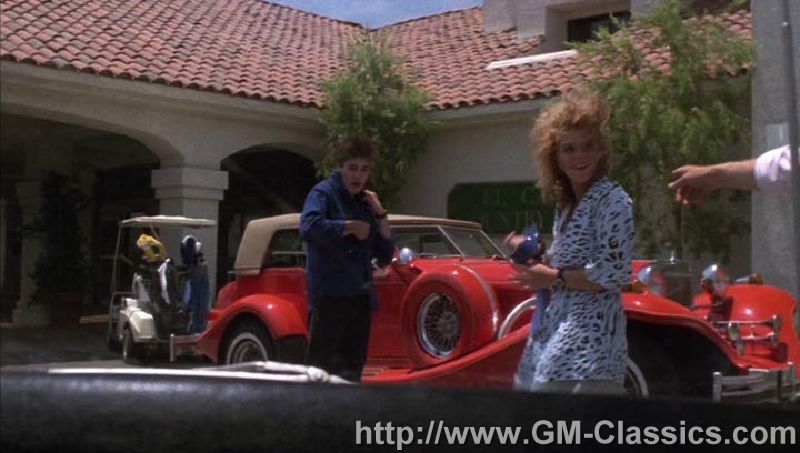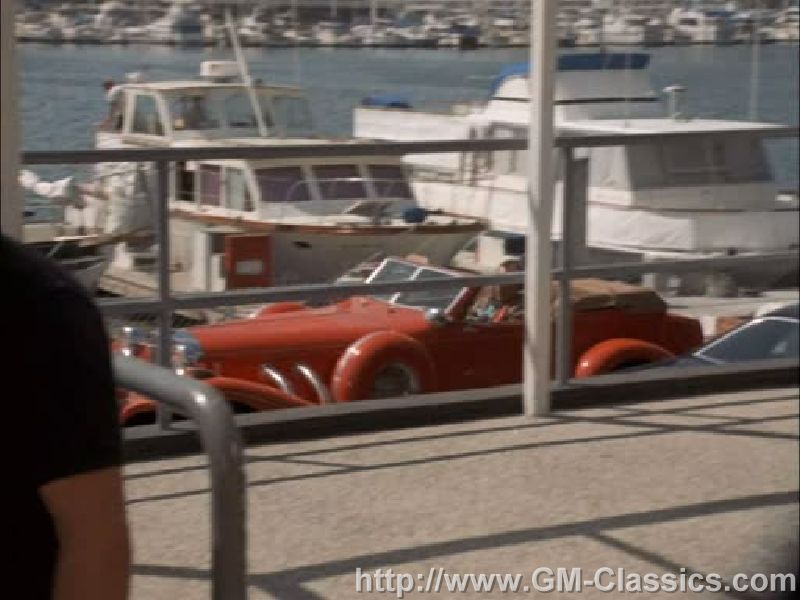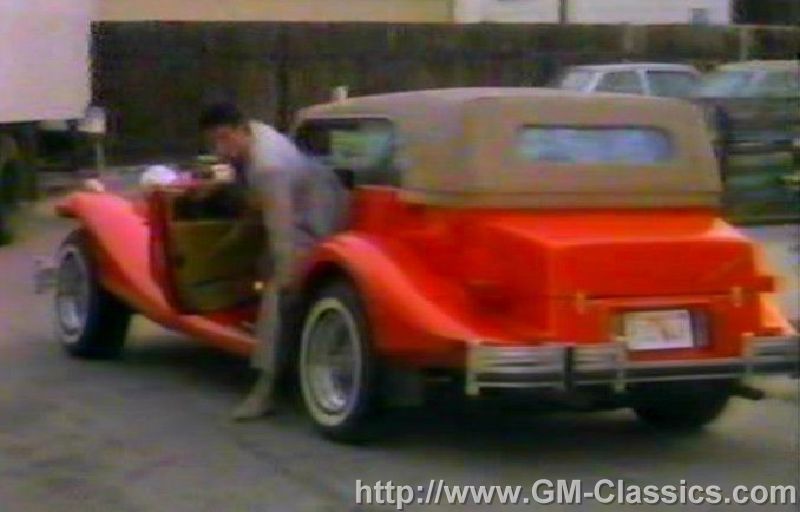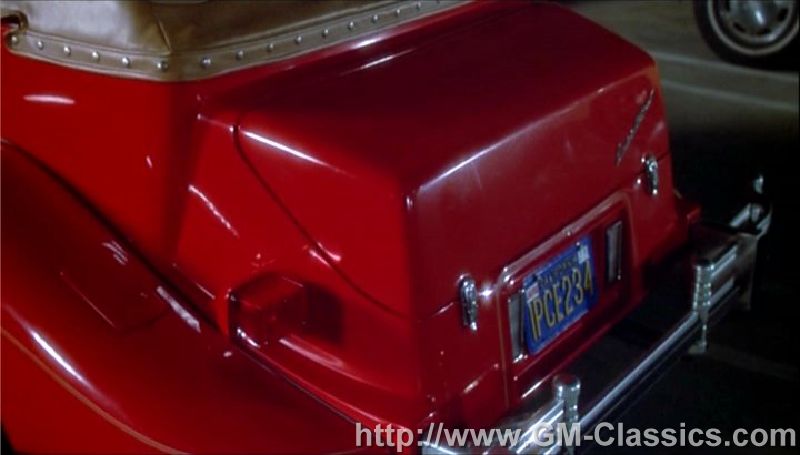 You can email me at Cadillacman@mcsmk8.com