1983 Pontiac Dayton Pace Car
400CID/6 Speed
The "Real" Bandit
Matt Garrett - Dallas Texas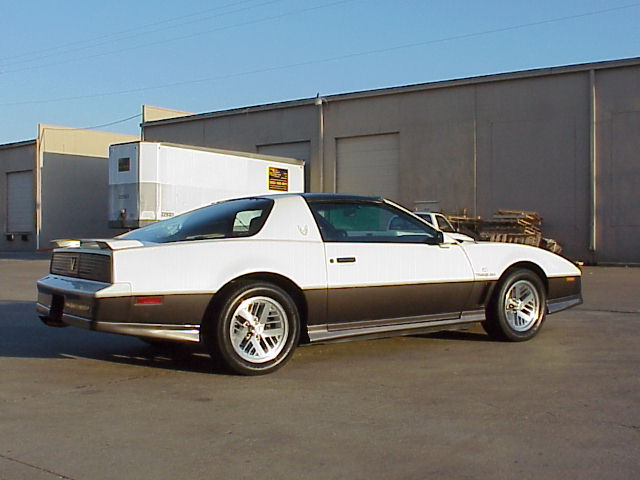 You can email me at Cadillacman@mcsmk8.com
Click here for My Car Hobby Home Page
Well everyone knows someone who has a cousin, who has a brother, that has a dogs, uncle, who claims to have a "69 camaro" project that has been sitting in a car port or field somewhere, that has been hyped up for the past decade in conversations to the point of annoyance. This person has always claimed that when he gets that "69 camaro" done, its going to kick everyone's butt from one side of the planet to the other, and will be the talk of the world. He is usually saying this as you are doing just that yourself, and has no intention to get his car fixed up. Well this is my "69 camaro" project so to speak. But unlike like the infamous "69 camaro" project, this car has sat in a heated/AC garage since it was new. It may never be totally done, just like the "69 camaro" project, but at least it is sitting properly and is still an original car to speak of. I say its not done and this car will never achieve perfection due to the fact it is a hot rod instead of a factory built supercar, but in reality, it is a very well done car that is quite impressive for what it is. Possibly one of the best well rounded early 3rd gen cars ever done.
This car is one of the handful of 1983 Pontiac Trans Am Daytona Pace Cars. This car is an original manual transmission car that came with the L69 HO 200HP engine. That makes this car even more rare than some of the most super expensive 60's collectables, although this car is essentially valueless in today's world compared to cars that were restored early basket cases, and this is a perfect original undamaged car. To top that off, this car was a GM executive's personal car that WAS one of the actual cars at the Daytona 500, for what that is worth. I acquired this car in 1986 with a handful of miles under 5000 on it. The car was built originally with the L69 5.0 Ram Air 4BBL and a T-5 Trans, with a GM 7.5 3:73 posi rear end. Supposed there are less than 50 of these manual 1983 Daytona Pace cars with the HO engine, but I still have not found out an exact number as the car is very rare. Its original performance was about a good match for a family sedan of the same era, although this was the king car for 1983, and would do 135MPH as it stood.... Remember, there is no 1983 Corvette, so this was GM's top "performance" car for the 1983 year. This was also a very expensive car, with people paying some rumored 30K to be the first suckers who just had to have them. This car was also known as the "aero TA", having the best C/D of any f-body to date.
I have been a Pontiac fan for years, having several early GTOs, 2nd gens and others. This was the nicest car I had owned at the time I bought it, but it was the worst damn performing car I had ever driven, even worse than my 79 TA that I thought was a total joke, and is a total joke. I was used to hi compression 455 GTOs that I built that ran quick... not fast...just quick, as no GM car prior to 1987 was fast (callaway twin turbo got fast)....... I figured the value of this car may come back to "OK" around the year 2075, so I had nothing to lose to make it the way I wanted it, at least in my lifetime. I have modified many cars over the years, and my motto is to make them look, drive and have the integrity of as close to original as possible, use as little aftermarket junk as possible but be quick/fast with decent economy. I did what I could. This car has no interior modifications and is as new with the Recaro interior, still has the 85MPH spedo, the paint is 100% factory untouched original, but the anemic driveline has been swaped for an era correct better one using the original layout and configuration.
The engine is now a 70's 400 CID Small block Chevrolet that is built as a "406" with the 5.7 rods, and all the tricks to make one of these run fast, at a cost I care to forget. The lower end was built by Wayne Calvert racing engines of Denton Texas. It is a 10:5:1 510HP pump gas streetable engine . It has some TFS aluminum heads flowed beyond comprehension matched to a honed GM factory casting ZZ3 intake, a crane roller cam/rockers with mid 5's lift, a modified electric choke early GM 780 Holly I sent to the "Carburator Shop" to get flowed to about 950 (this carb may be worth more than the car as its a early GM corvette holly). The oil pan is Ed Hamburger 7 Qt Pan, a GM HEI/8 Deg vac with an MSD 6AL on it, aluminum water pump, Hooker super comps, mandrel bent 3" exhaust, and just about everything needed to provide cooling with massive oil system plate coolers, 4 core custom radiator, etc but with more aftermarket parts than I care to think about to do it. All this was put in place looking as factory as possible, tuned to run as tame as possible with AC, cruise, all working with the rare functional solenoid driven Ram Air, all under a stock untouched hood with era proper 4 bolt L82 valve covers, and a 400CID emissions sticker that will fool some of the most trained Pontiac enthusiasts. The RAIV hood stickers just look correct on this car too.
The transmission is a Richmond (DNE) 6 Speed with a .80 6th, and the rear end is one of the few SLP Performance Dana 44 3rd Gen differentials with an 8.5" and track lock on a 3:07 gear. I ran a DNE 5 speed with 2:73 gears for years until the 6 speed came out, and switched to it for the 4500 bucks it cost. The bell housing is a lakewood bulletproof. Some of the good things about this year for old school guys like me is that this car uses originally a brass radiator, all V belts, and really is just the same layout as a "69 camaro" under the hood. This is before the Fbodys went to total "plastic fantastic". Another thing this car has is a manual clutch... No hydraulic slave cylinders.
The suspension and chassis has been upgraded a bit within integrity and taste. The car has sub frame connectors of course... An absolute must on all flimsy cheap F-body's of all years. The rear has the Hotchkis trailing arms and Pan-Hard rod. The shocks and front struts are KYB, the rear springs are lowered about 1" to get rid on the "jacked up" look the early 3rd gens have. There are custom built strut tower braces and lower front braces too, to add some strength to these flimsy cars. The car has the 89 GTA sway bars on it, although it is a true WS6 car that had pretty close to the same to begin with. The 4 wheel disk brakes are stock originals, and decent for even this car. I have about 100LBS of added weight mounted under the rear compartment to balance the F-bodys poor balance ratio, and to help eliminate the deadly over steer these cars have with this kind of power. Adding weight to this car does make it go quicker! The wheels are of course just what they look like, with 255/50 16 Goodyear Gatorbacks on them. The "aero wheels" that came on the car are plastic bagged.
Is it fast???????? In today's world, absolutely, positively not. I mean when you have stock 4500LB Mercedes that turn 130+ in the 1/4 mile and go 200, what's this car got to stand getting 12MPH, being lighter, slower and more aerodynamic. But in reality, it is a very fast 3rd gen car that has hit a actual 188MPH with some to go on a GPS. 1/4 mile times are not relevant to me as I don't want to destroy the car to get those out of it, but it will hit around 120 in the 1/4 at whatever ET the tires allow. I ran this car a good bit in the late 80's early 90's and it had a reputation to be feared buy most total race cars that were always running NOS, or some short lived method to try and match this cars power speed and endurance. Many engines were destroyed by the competition trying to one up this car over the years and this still run. The only cars that will really match this cars performance even today are going to be a factory super car, or a total race car. No over modified 60's or 70's car could ever hold a candle to this cars performance in all the arenas it does. Acceleration, top speed and over 160MPH long haul endurance. This car does all aspects of performance, not just one.
Today it sits in my collection as a reminder of all the fun I had with it, on top of all the things I learned never to do again... (just buy a factory car that is fast already, its much cheaper in the long run). I have toyed with selling this car from time to time, but I may keep it forever and possibly give it to my son one day when he can keep it responsibly. The car still has not seen the rain, nor has it ever sat a day outside in the sun. It has an actual 25,000 miles on it now. About 8K of it have been on this 406, 2K on the ROD since it was changed from the DNE 5 speed. You can say they are hard from the sound of this write-up, but not really. I never punished this car and I would never even hit the brakes as I did not want to get the wheels dirty. Yes I am that anal with cars. I would always back up down the road when I saw a water puddle, and this car really is only a night time street toy before that became "non politically correct". The car has never been "launched" down a 1320 track, and its speed has been done on major wide open roads that would allow for this before Dallas got out of hand with traffic. This car has never been used as transportation, never been to a store, parking lot, was never in traffic, weather or anything of that nature.
I have my fingers crossed that these cars may come back one day as a collectable car before I die, but I am not holding my breath. All the modifications I have done to it can be undone very easy and the car can be back to an anemic original collector if needed. This car is really as close to the way one of these cars should have been built in the first place with the technology that was available in this cars era.
This car is an ever growing project over the years. No telling what the future will bring.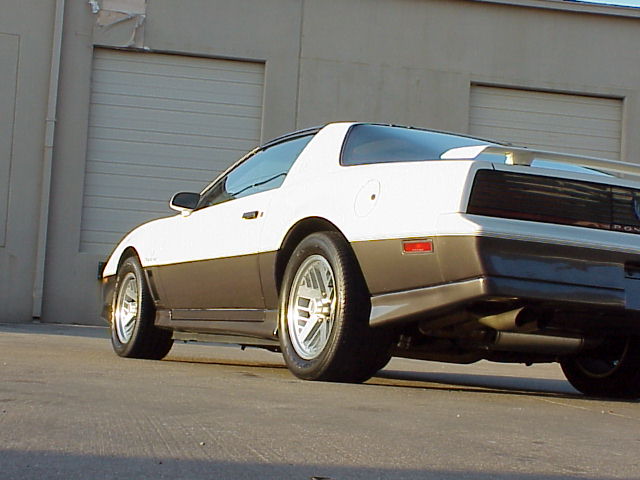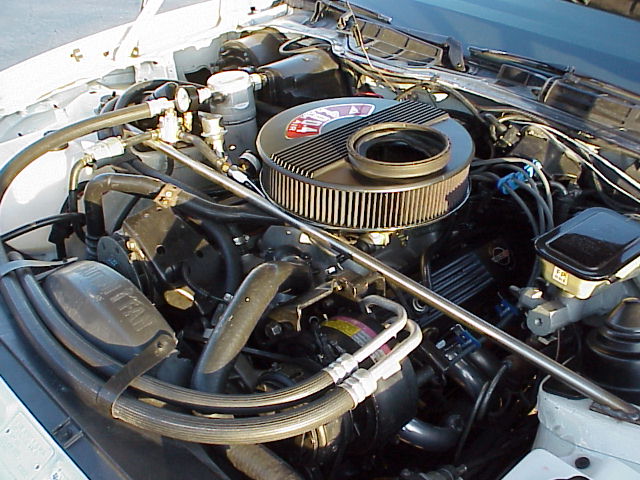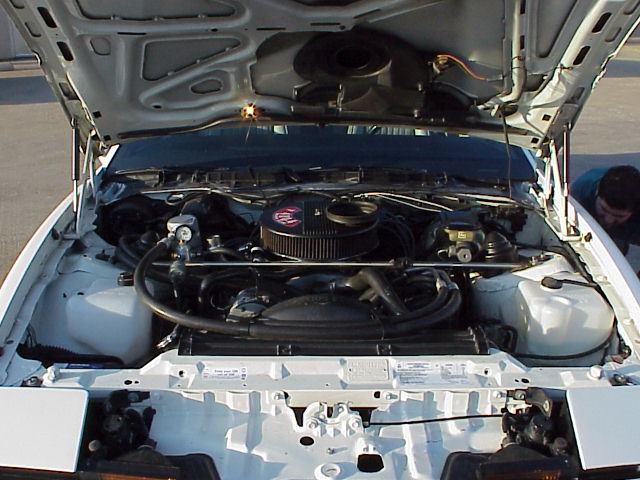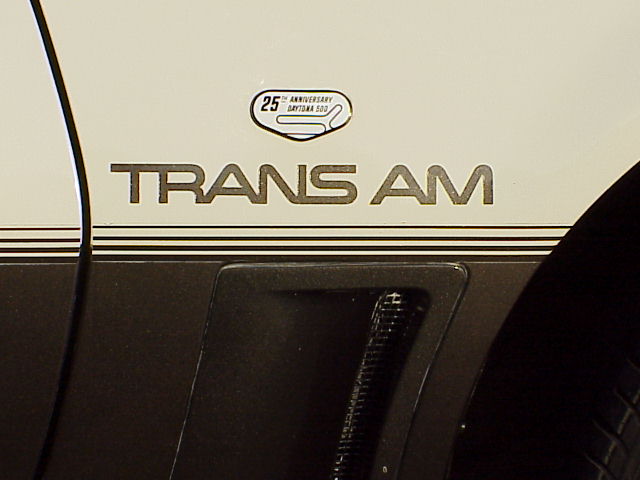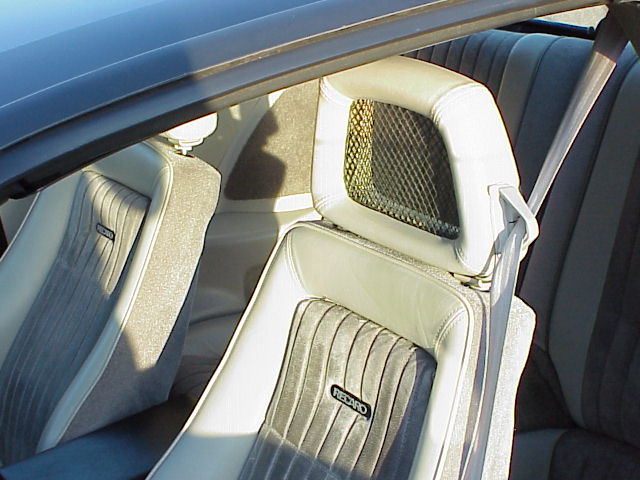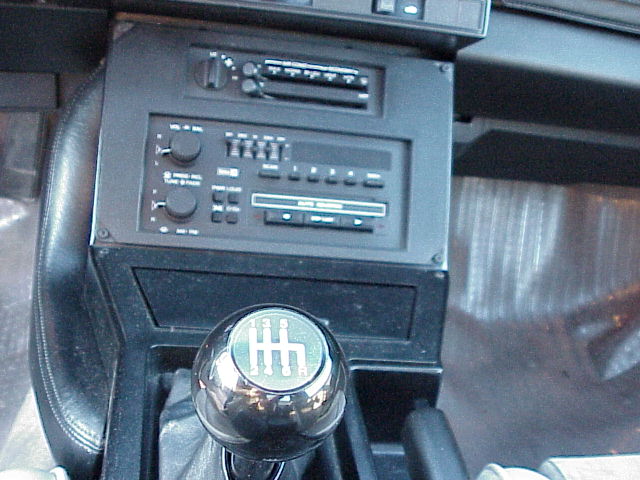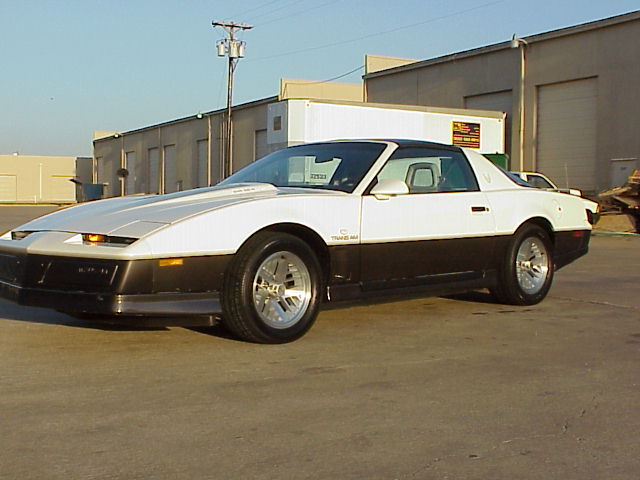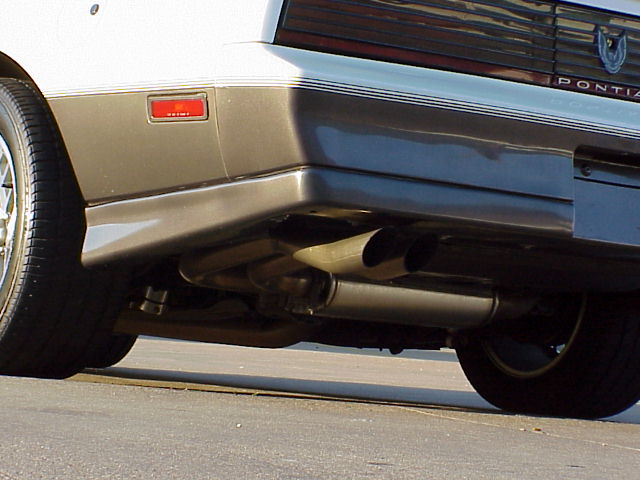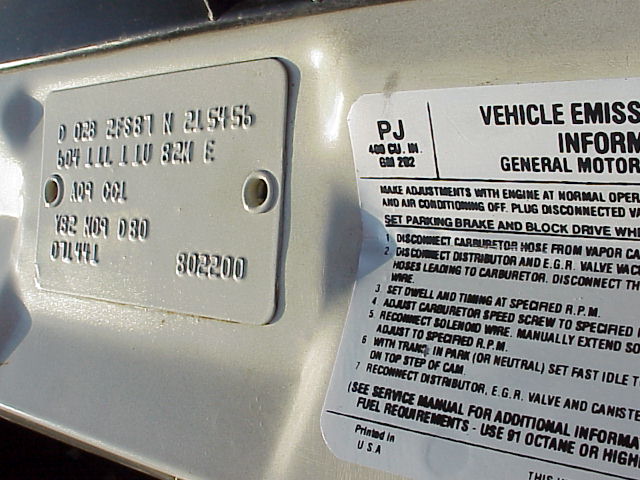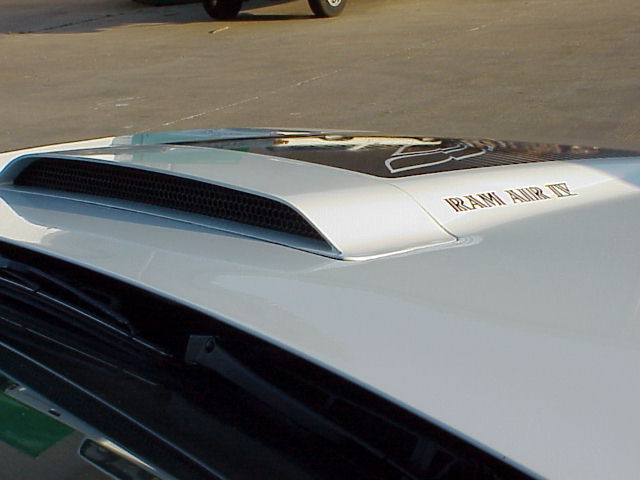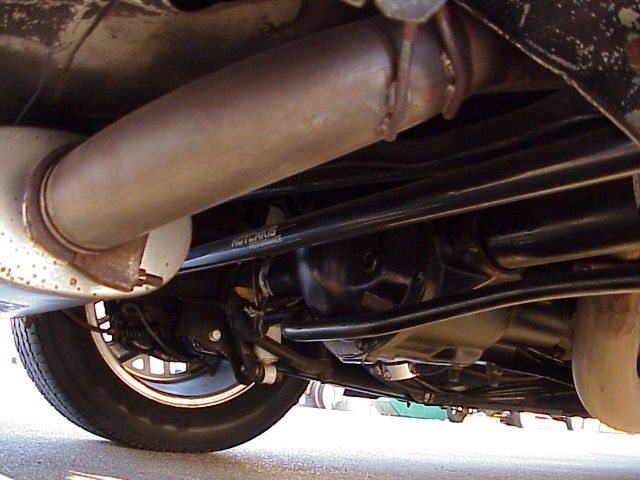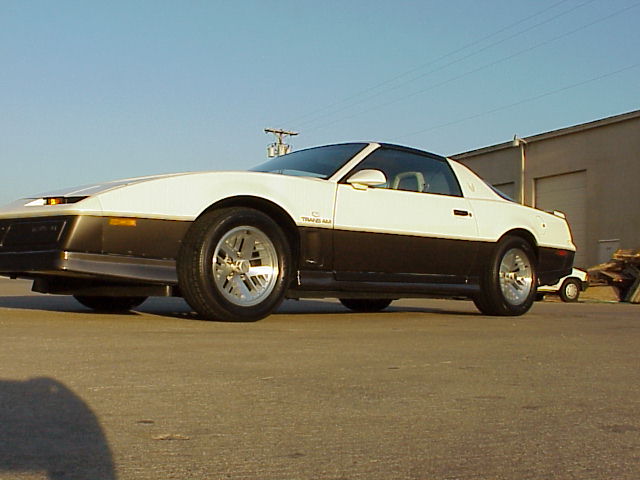 You can email me at Cadillacman@mcsmk8.com