1984 Ford F250 4x4 460
5400 Original Miles!
Matt Garrett - Dallas Texas - 214-878-3823
SOLD but Click Here for Current;


1984 Ford F-250 4x4. 460 4V, C6, BW1345 Transfer, 3:54s. 5400 Original Miles! Original Paint! Back in the GM-Classics Collection again after being shown for 5 years in a major Ford Collection. This is probably the best 7th Generation F series truck on the planet! Last of the old school carbureted non emissions trucks. This truck has been a show truck all its life started in 1984 from a perfect brand new original and kept that way. Itís nickname is Big Tow named in the shadow of the popular Big Foot truck of the same era and shown by the Ford Company as you see it for many years before there were things like SEMA, etc were popular. It was titled to Ford until 2005 when it was auctioned from Ford and the guy behind building and promoting the truck was the buyer. He sold it to me later that year with a solemn promise to keep it as a show truck, and that I have done. He said it was his duty that this truck be passed on to the proper collector to preserve it, so he got it out of the corporate hands and found a home for it. Truck has mild custom mods which include a 6Ē lift, 35Ē tires on 16.5x10 hurricane turbine wheels and mild motor work with original integrity in mind. Truck has about 450HP. Other than the obvious things, this truck is original, stored inside and has been preserved above and beyond any pickup I have ever encountered. Thatís right a 1984 Ford F-250 with 5400 original miles and original paint that looks incredible! This truck was done as it is when new. Time has just stopped for it since 1984. It is a vintage 80s time capsule beyond any car collectors expectations. This truck was also taken out of the collection to be entered in the 2008 Autorama here in Texas. It holds a Best of Truck title for the show from the ISCA. This is a major car show done by the pros, not a local parking lot deal.
To understand this truck, why it is set up like it is and why its preserved as it is, you would have to know that the original caretaker of this truck was an employee at the Claycomo Missouri Ford Plant where this truck was built. He helped it go down the assembly line doing his part of the job and overseeing every inch of the progress. It is ordered pretty odd as that is the way it was intended. It is an XL as he did not what the busy chrome trim down the side of the XLT, but it has the entire XLT interior and options. Everything! The gauges with Tach, AC, PS, PB, Tilt, Cruise, PW, PDL, digital clock, the deluxe wood grain interior and chrome front grill. This is everything you could get on one of these. The truck was ordered with, HD cooling, towing package and dual tanks, 8600GVWR. I have yet to see any option this truck does not have and itís an XL with all that! Paint on the truck was done extra careful with the best guys in the plant taking 4 times as long to do this one. The results are pretty obvious. The body is straighter than any F-Series I have ever seen. Its concourse show car stuff done by the factory of which the man behind the truck, ordered and help build it as a Ford Promotional vehicle. Photos should speak for themselves and this is the 1984 factory paint! It has some age flaws under close skeptical inspection today, but its beyond anything on an 84 truck anyone has ever seen still and I will show it as it is. It has no excuses. Its 99% ISCA show perfect! This also might be the only F-Series on earth optioned that way too.
Here is where it gets really good! Being that this was Ford, they had acquired earlier a 1970 D0VE-A/D0VE-C 10:5:1 4 Bolt 460 engine NEW. Since this was such prize for this new truck, they went to the extent of highly detailing everything, every bracket chromed, chrome balancer, all pulleys, Entire Timing cover is chrome. They took the original F-250 parts, AC clutch and pulley, alternator + much more and had them all chromed too. Its way nice and way over done in that aspect. Lots on $$ in this thing any way you look at it even in its day. The NEW 1970 motor was put in the truck NEW in 1984 and both have covered a total of 5400 miles. On the brand new 1970 460 they went even further than the chrome cosmetics. A Comp 280H cam with matching valve springs and full roller rockers, Edelbrock 460 intake, Holly 780 4BBL with electric choke, HPC full length headers. These have no ground clearance problems here:) Ignition is MSD distributor, 6AL box with separate Rev Limiter, MSD wires and coil. The rare and desirable 1970 DOVE-A Block and D0VE-C Heads are untouched other than the bolt ons. With those proper mods on the 1970 High Compression 460, the motor has the truck running the way one of these should have to begin with with a major conservative rating of about 450HP and 550 Torque. Its the fastest big truck like this I have ever seen. Its no race car, but in a big truck, it will flat move. One of the few vehicles I have ever been in that I say is grossly overpowered for what it is. It will break the big 35x12.50 tires loose at speeds up to 40MPH when the 460 hits the power band. All the mods of this truck were done when it was new and are all vintage 80s other than the MSD that was added later when it came out. Again, it has only been a show truck, never even wet in a puddle, much less off road or abused in any way. The people at the plant put a lot of Ford employee pride, time and money in this truck.
We all have seen many Ford trucks lifted to the moon with tons of mods and lots of money in them. The thing that's different on this one is the fact its still new 25 years later and everything done to this truck was done completely tasteful dictated and cared for by a guy that actually built these trucks at ford. The 25 years later and still new is sort of rare, but the tasteful part is the really rare part and hard thing to duplicate. I would not want a truck like this stock. It would be boring and useless. It is set up as if I had requested the mods myself and best of all, its still new. It was only sold to me as I agreed to keep it new and not use it on the street. It is just a toy that is appreciating with time and I keep it proudly with the rest of the collection . A perfect vehicle for me!
Click Here for HIGH RESOLUTION PHOTOS OF THE TRUCK
Original Paint 100%

6" suspension lift, stock IFS, 35x12.5 tires on 16.5x10 wheels.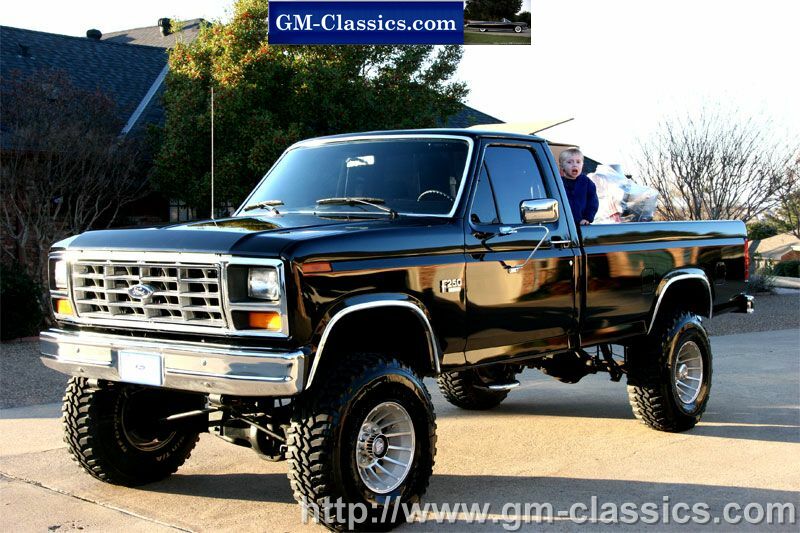 Again, all original paint, body, interior.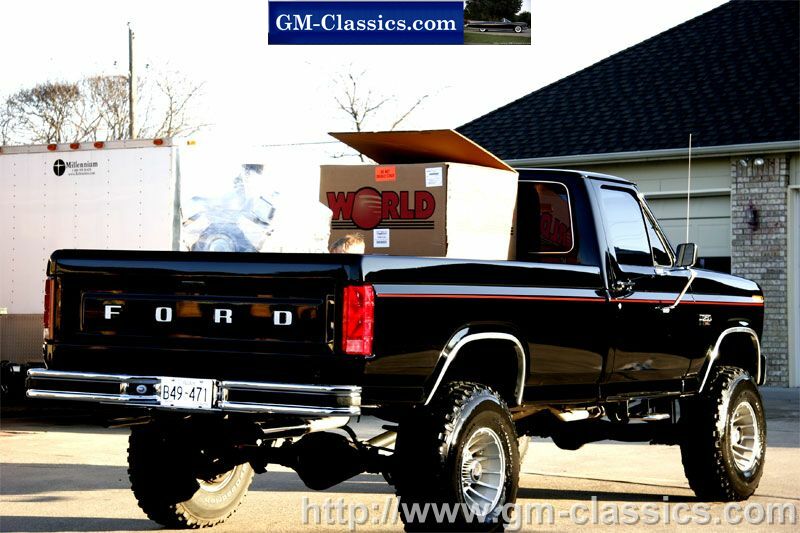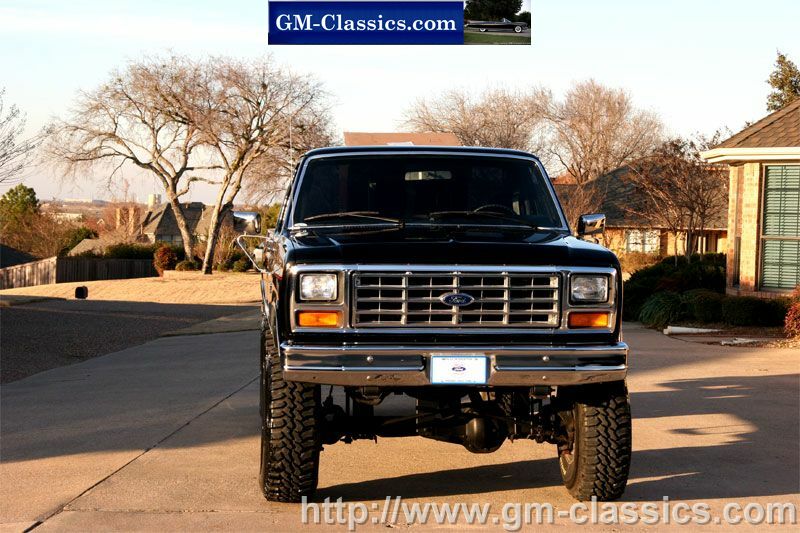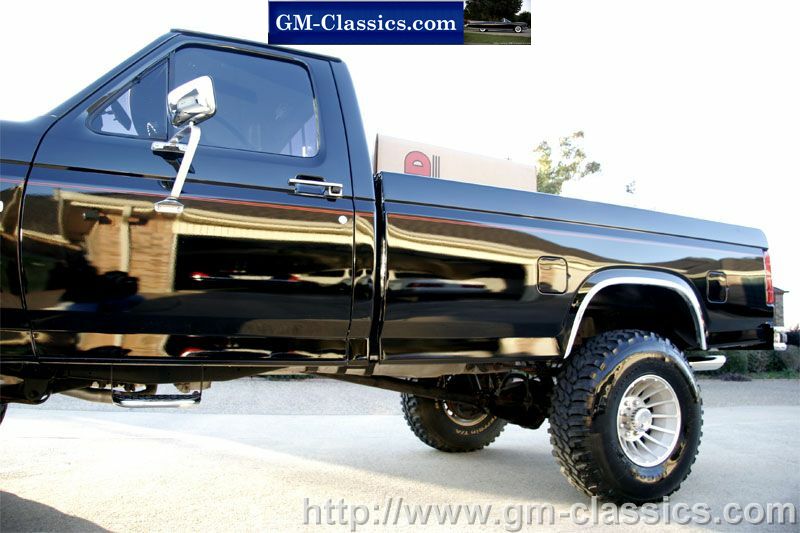 5400 Original Miles!! This is also the only Ford truck of this era I have seen in person with a factory tach!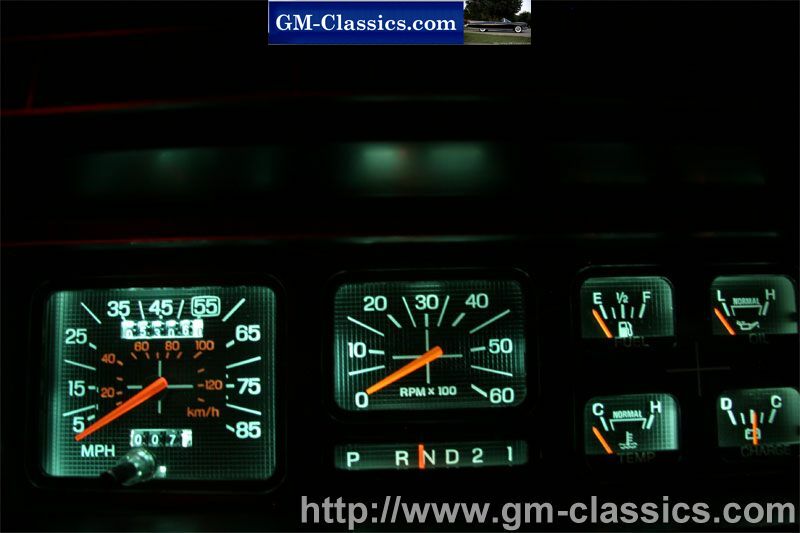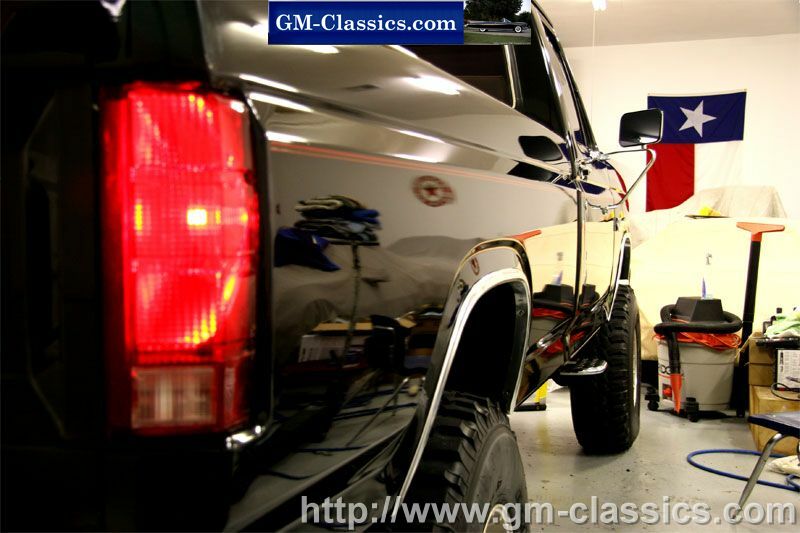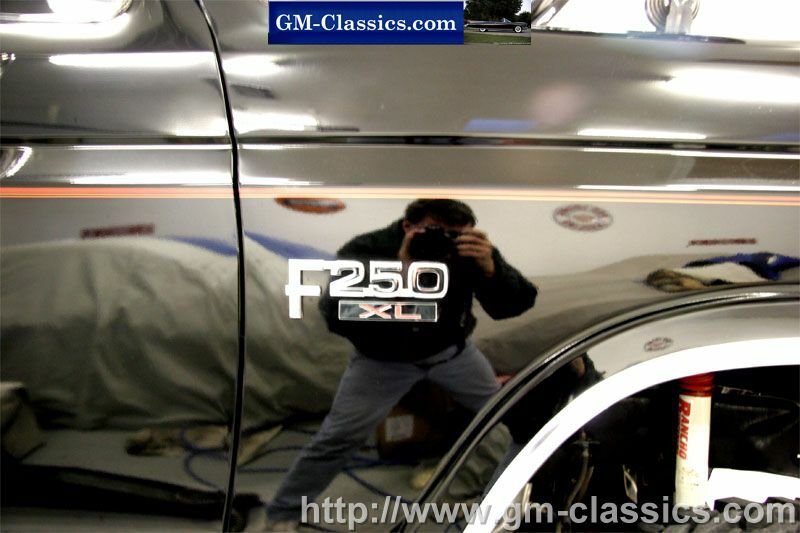 What else can you say..... This is not normal on any F-250, especially original and 25 years old!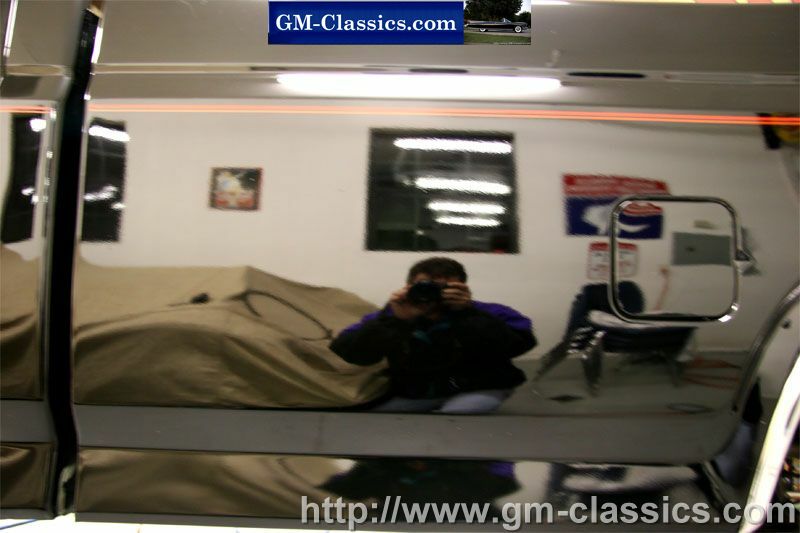 Every interior option available!
Perfect Tilt Steering wheel, dash and all interior. Yes the 5400 miles are original! This thing is new and perfect.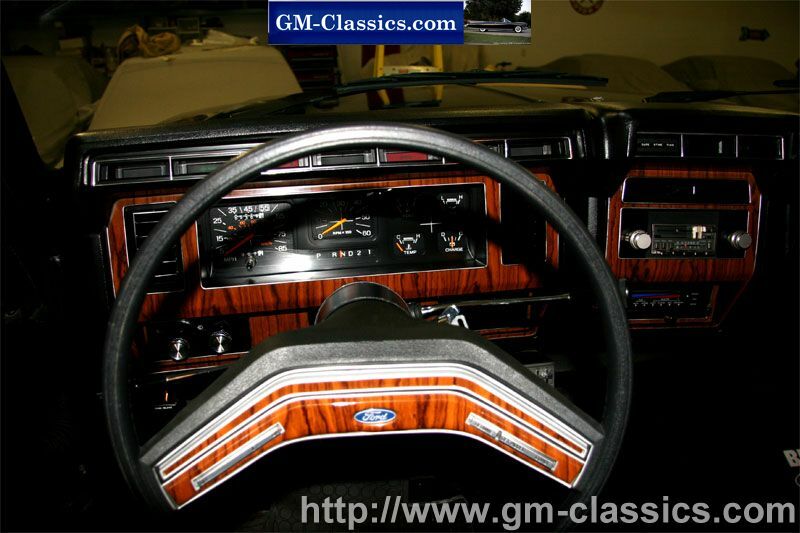 5400 Mile D0VE-A/D0VE-C 460 10:5:1, Comp Hyd Cam + Roller Rockers , Edelbrock Intake, Holley 780, Headers
Dressed With chrome everything and Holley/MT Valve Covers, sparked by MSD Dist, Coil, 6AL, Wires.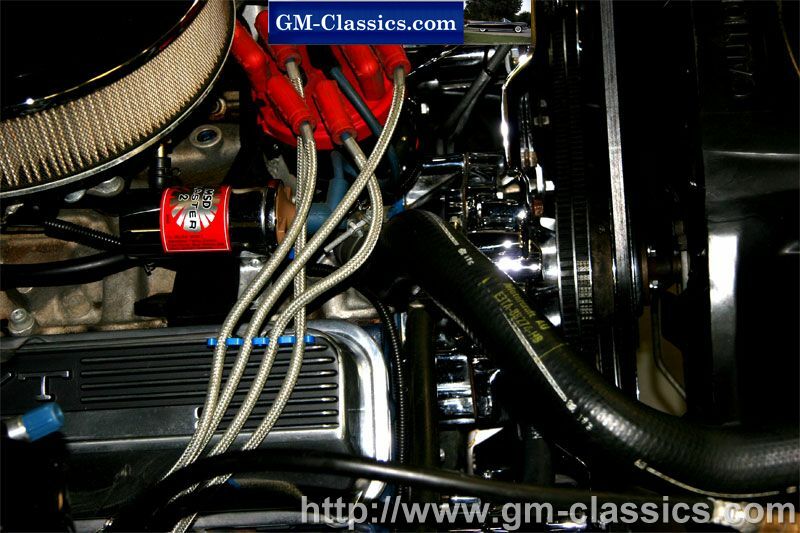 450HP 550+Torque conservatively in this motor with a menacing sound to it on top of the great power.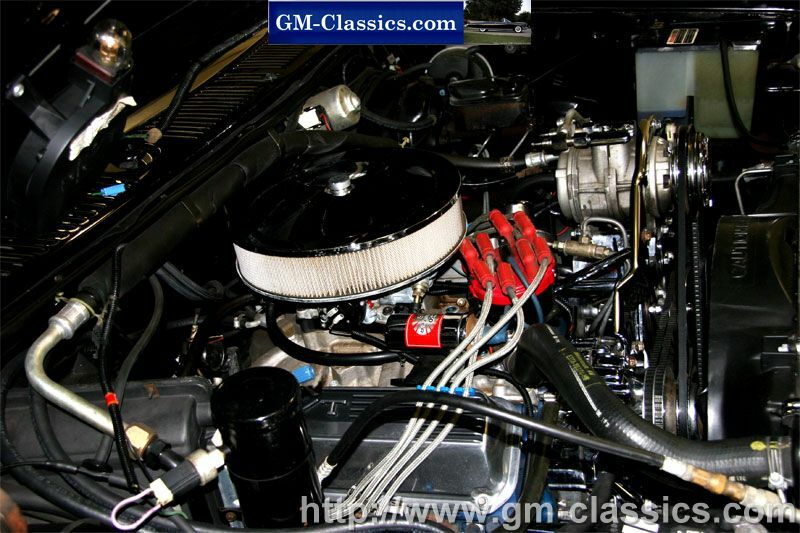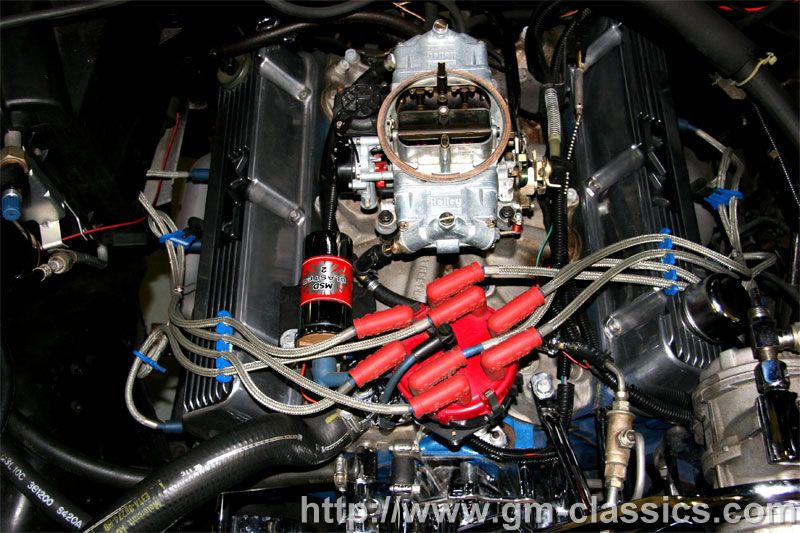 Over 1150HP sitting in this truck.... 450HP under the hood and 700HP in the Merlin 540 sitting in the bed. Motor is for another car.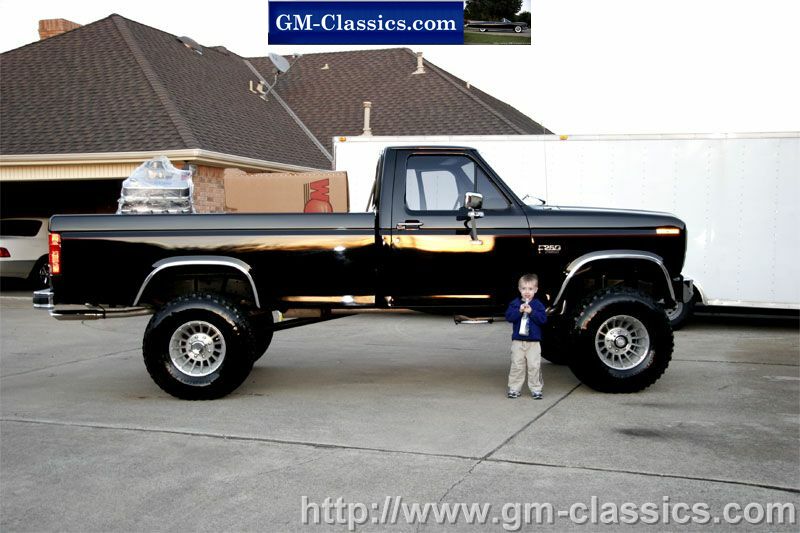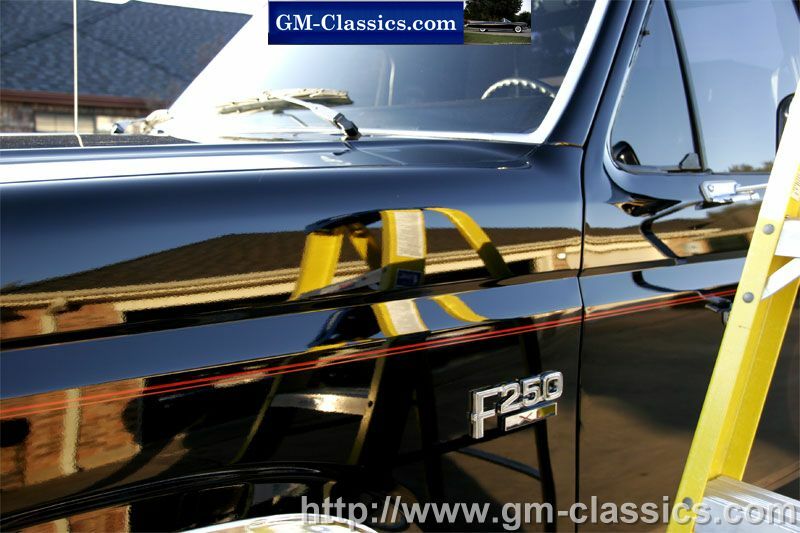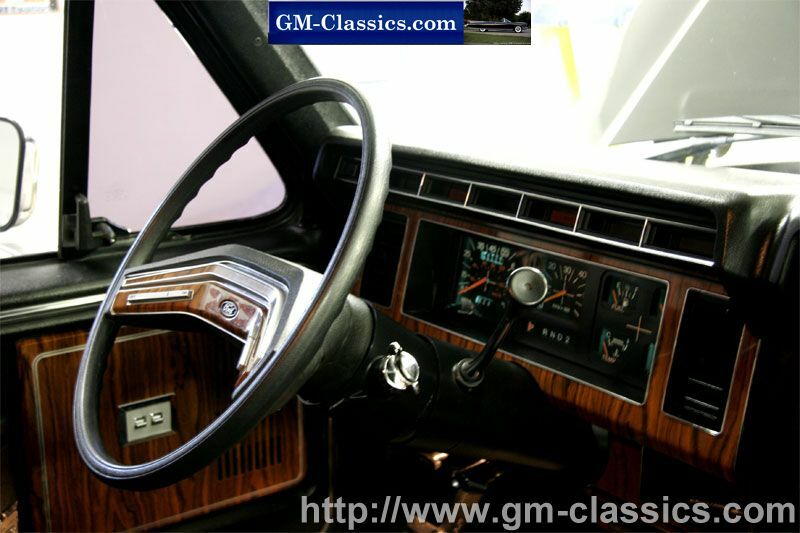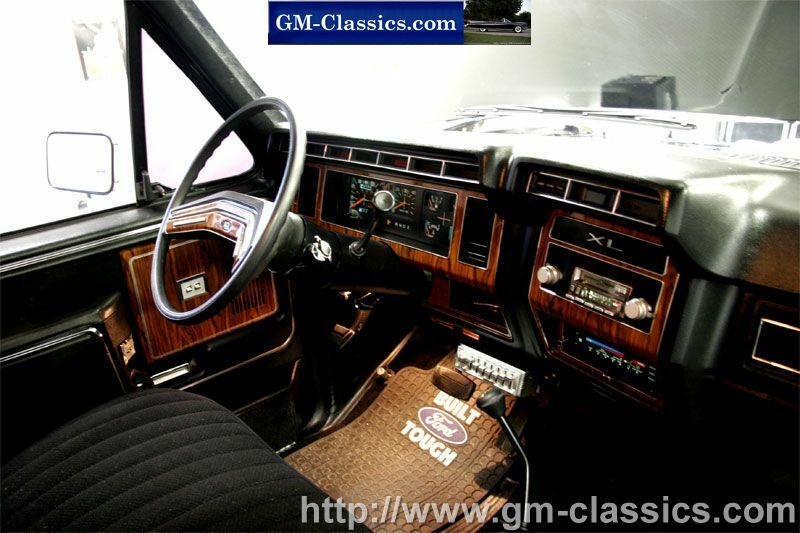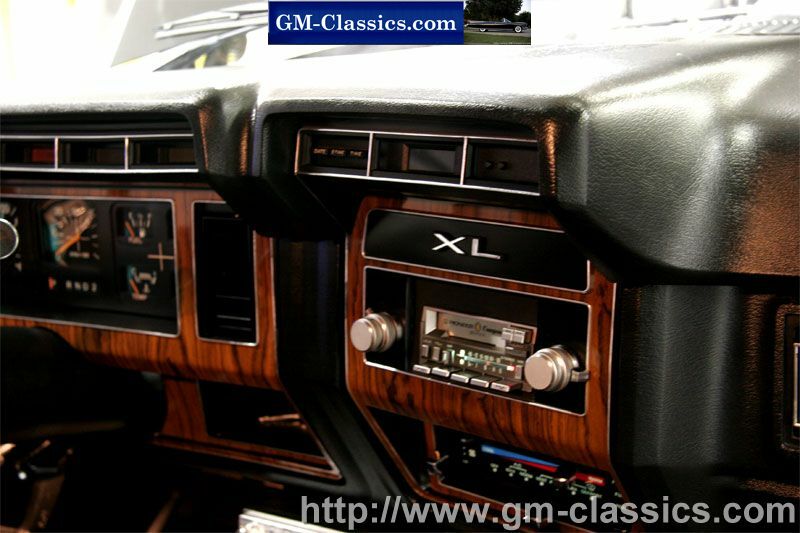 Vintage Pioneer Super Tuner Component System!
Here is another interesting thing about this truck. Also installed new in 1984 and still as new is a complete top of the line Pioneer Super Tuner Component System. If you were into car stereos in 70's and early 80's, prior CD days and post 8 track days, you will know that this Component system was the dream of every young man wanting to cruise and crank up some Van Halen, Led Zeppelin, Jimi Hendrix, etc and impress all your friends. When I was cruising in the late 70's in my old Pontiac, you knew when you came up to a car with one of these systems in it. They were the only ones of that era that had really good sound. On top of sounding good, they could also be very loud while still sounding good. This was a very new experience in those days as most every car stereo was pure junk and the young generation of the day would lay them over so hard they were pure distortion on top of the junk. This Pioneer line was the predecessors to the crazy crank up car stereos people have today and were completely cutting edge top quality equipment for its day. Although this is a very conservative stereo today in this truck, it was about as extreme as you saw in those days with a true 120 Watt RMS out of the massive Pioneer GM-120 on the rear and 40W RMS on the smaller GM-40. Each piece was its own part of the total system all connected by a big Pioneer DIN plug to the other pieces. Nothing could work on its own without the other and nothing worked with any other brand or even lesser pioneer model, thus it was called the Pioneer Component system. This is the top Super Tuner Auto reverse Cassette Component head unit, the largest GM-120 Component Rear amp, the large GM-40 Component Front Amp, and the rare matching Component passive Eq to make it a 4 channel separate system with 4 pieces. Rear speakers are the TS-6907 Quad Axials and Front are TS-1645 Tri-Axials. All of this vintage equipment was mounted in the truck on 1984 without hacks, mods or typical aftermarket stereo rigs most all of us are so familiar with. This is the system I wish I could afford in those days, but it magically came to me in this truck 30 years later. I think its better suited in a car like a 79 Trans Am, but hey, I'm not complaining. Only thing lacking is a CD of course. This is a good system to just use a modulated FM changer on as you are not going to improve on this system without spending 1000s and taking away from this vintage match. Although electronics has come a long way since this stuff was made, build quality has gone way down, and the sound this stuff creates is still hard to rival. Due to that and just the nostalgia of this system, people in the know are going back with this equipment in many vintage restorations making the Vintage Pioneer Component line probably the only car audio equipment that is worth as much now if not more than it was new.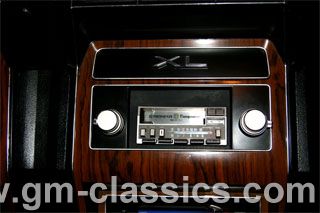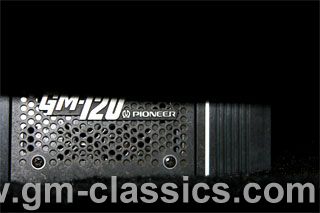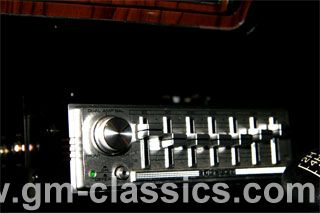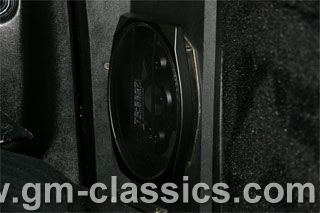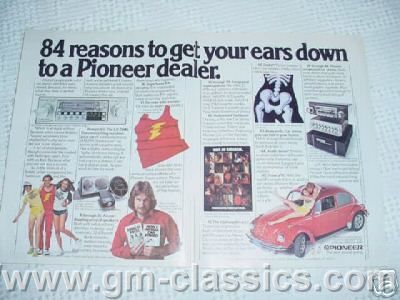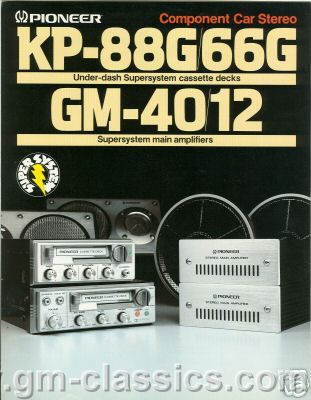 Unused Bed. I was the first to do so for the photos with the Merlin Engine in the Crate but I had a big blanket under it.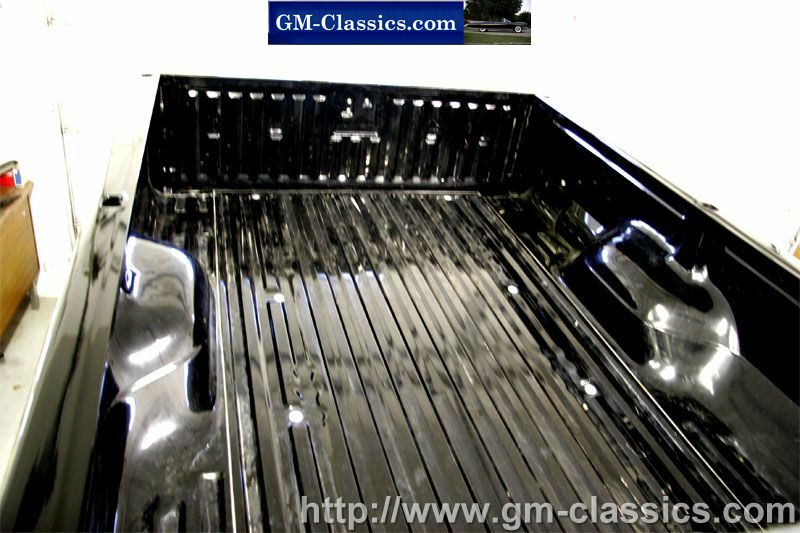 Close up of the 16.5x10 Western Hurricane Wheels and 35x12.5 BFG MT Tires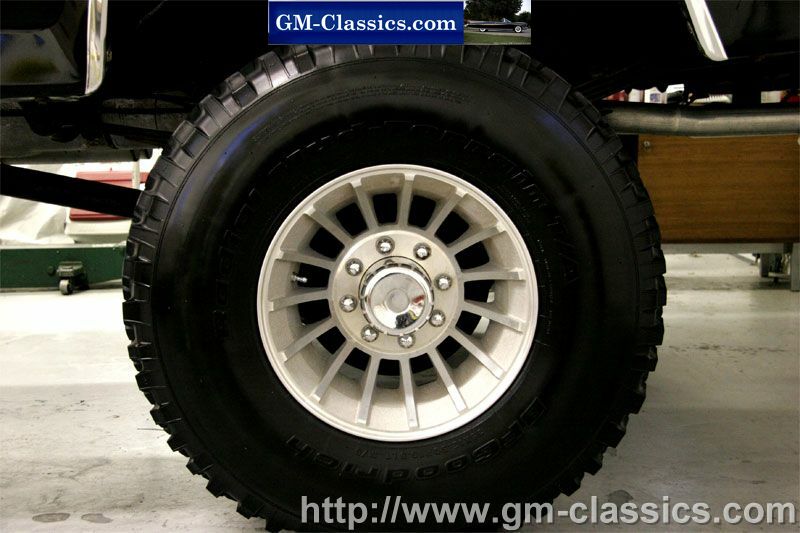 Data Tag. This is an 8600LB GVWR too. Most are 7500.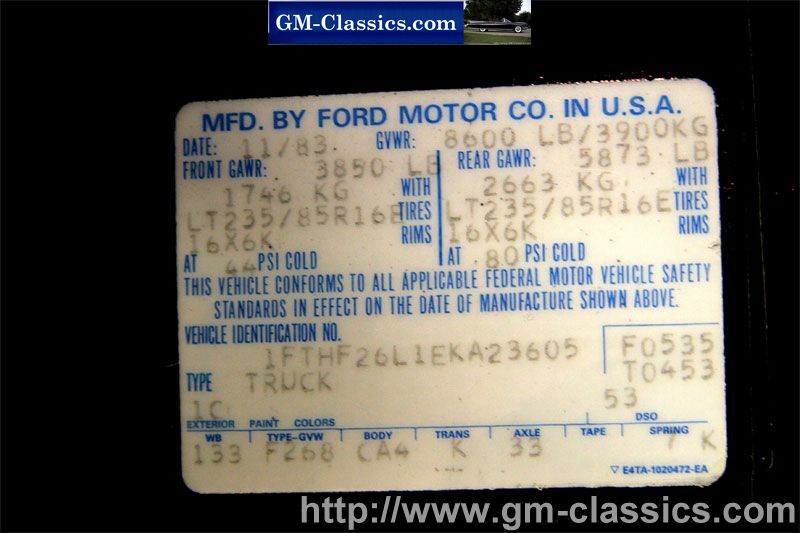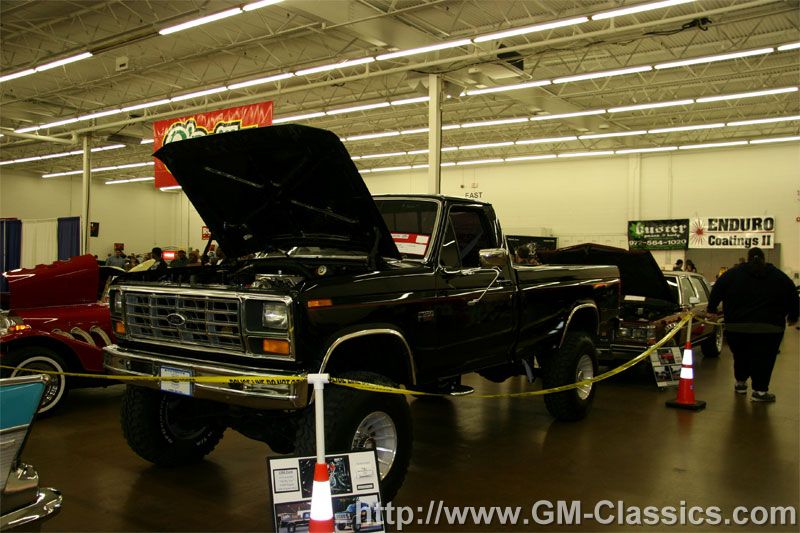 2008 Autorama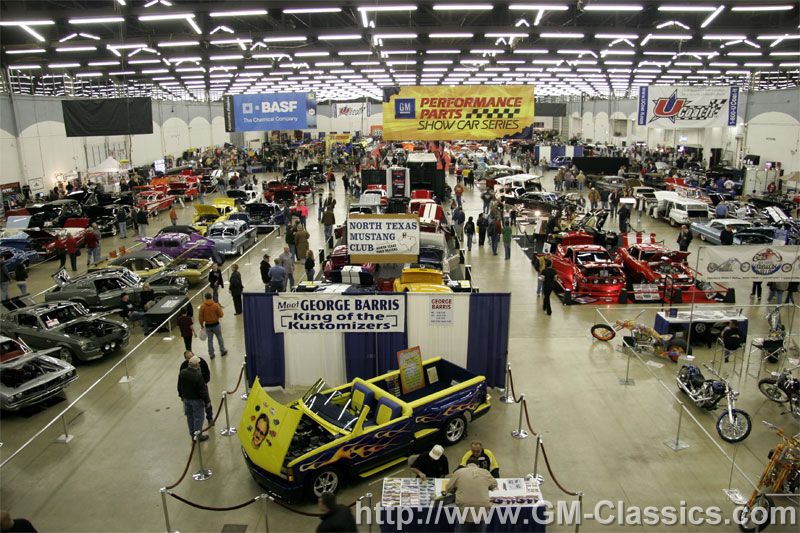 Tailgate is a total anomaly. Flawless!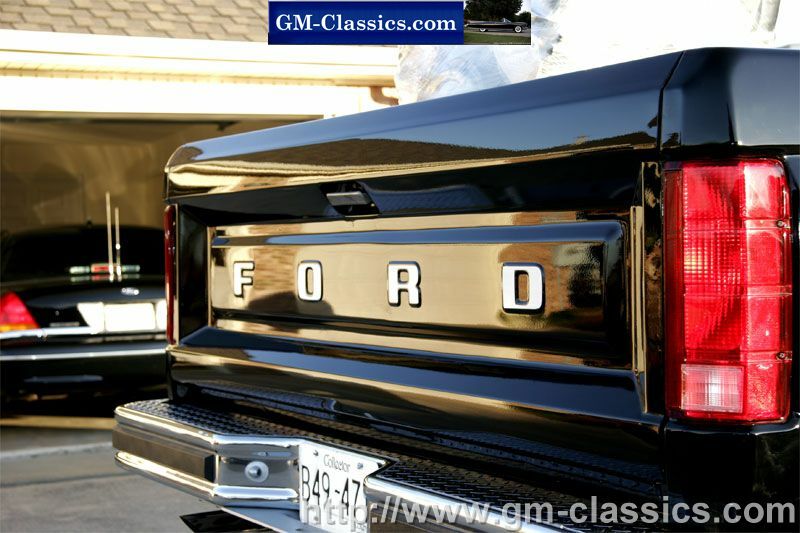 Click Here for HIGH RESOLUTION PHOTOS OF THE TRUCK