Buick Riviera Factory Convertible. 5.0 V8 4BBL. 29K original collector owned miles. Digital Dash, Dual Recliners, Concert Sound, Memory Seats, Power Heated Mirrors, Remote Locking Gas Cap, Rare Touring Alloy Wheels, Touring Suspension and more. If you know these cars and start looking into options... you will quickly realize what this car represents... Very much a needle in the haystack of cars Not many, if any I know of, are optioned like this one. This is one of 500 factory Riviera Convertibles made for 84. One of about 100 or less are said to the the desired Firemist Red examples. I do not know that exact # and have tried to find it for years. Not sure it is actually known. They only made white and red in all the years so take your pick... and the red is by far the more scarce one.
The Buick Riviera convertible was built from 82-85. Much like the 84-85 Cadillac Eldorado Convertible, these cars were factory built but are done by the ASC Corp in conjunction with General Motors. The more desired and rare years are 84-85s. Although the Eldorado is a very collectible low production car, the Riviera is even lower with a total of 2100 Eldorados in 84 and 500 Rivieras in 84. 500 seems to be the # that really sets cars off in the collectible category... and the Convertible Riv is certainly there! Now what makes the Buick a little better car to own is the fact they offered the 5.0 4BBL Oldsmobile engine as their power plant. This car here has this 5.0 V8 engine. Compared to the Cadillac HT4100, there is no comparison. Sad but true fact that cannot be disputed. Although the 5.0 is no race car engine in the many cars it was used in like the larger Cadillac brougham, olds 98, etc.... but in the much lighter and smaller Riviera it was quite peppy. This is what really set the Riv off over the Eldorados.. and its a shame this engine was not offered in the Cadillac. To take it a step further and this applies to the Eldorado Convertibles too... the suspensions and gearing on the convertible are what is called the touring suspension on the coupe. If you have driven a regular Riv or Eldorado but not a touring option car.... is a night and day difference. These handle very well, do not bounce all over the place and with the quicker gears... were more than adequately fun to drive on performance. If you follow my cars, you know I collect lots of 84-85 Eldorado convertibles when I find the good ones. I have probably the worlds best 85 Eldorado convertible in my collection with 300 miles.... BUT I can tell you when it comes to driving these cars, hands down the Riv Convertible is the way to go! Apparently lots of people thought this too over the years as finding a low mile one of these is darn near impossible and it took many years to even come up with this car. It is WAY higer miles than I normally collect in these years, but it is what it is... as no others are out there... and I make it my life to find them. Also, so many of these cars are not in the shape you think they should be... Restoring one of these would take a huge commitment and financial undertaking that would take a lifetime to recover from vs just paying the price for a good one.
The Riviera Convertible is a car that is also tracked by an owners registry. A link below will take you there. Note you will find this one in the mix. Notice there is only 1 other 84 Riv convertible known with lower miles than this one and 2 85s... All of these cars are in the 20s too and only 1 is red..... and those miles may still not be true today. You can bet for sure they are not optioned like this one as I have not seen another V8 like this one. Unlike some of my near no mile 84-85 Eldo convertibles... No 84-85 Riv convertible is known to exist with near no miles on them. http://rivieraconvertible.com/
There is a plethora of information in this great web site and you can also learn about the rare 85 V6 Turbo Riviera Convertible with only 49 made.... Of which I have been looking for a good (comparable to this car) low mile example 85 Turbo Riv Convertible for 15+ years with no luck either. If you have one and want to sell it, give me a call.
Just so you get this car a little better. Out of all the 70s-90s cars I have in my collection, 2 hold the top position for me. The first is my 80 Eldorado with the 6.0 motor in it. Its not a convertible... but they did not make a convertible with a 6.0 engine! #2 is this car.
CLICK ANY PHOTO FOR AN EXTREME BLOW UP!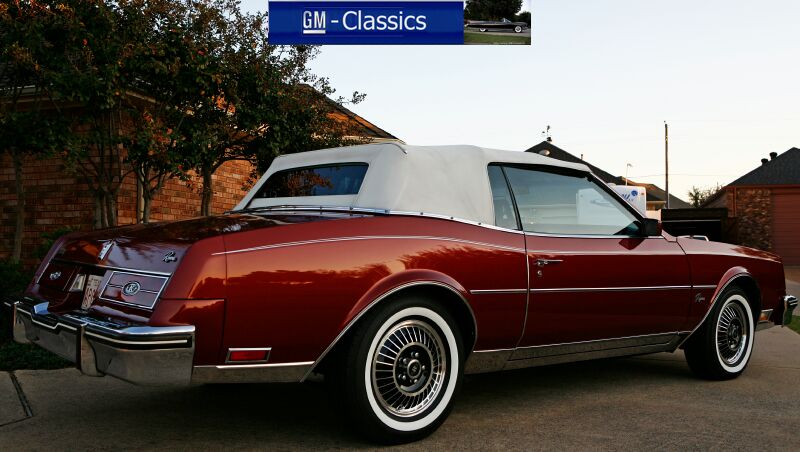 CLICK ANY PHOTO FOR AN EXTREME BLOW UP!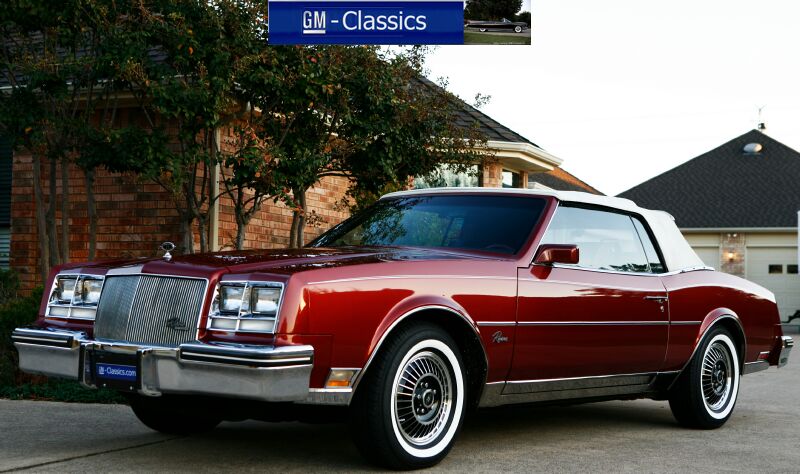 CLICK ANY PHOTO FOR AN EXTREME BLOW UP!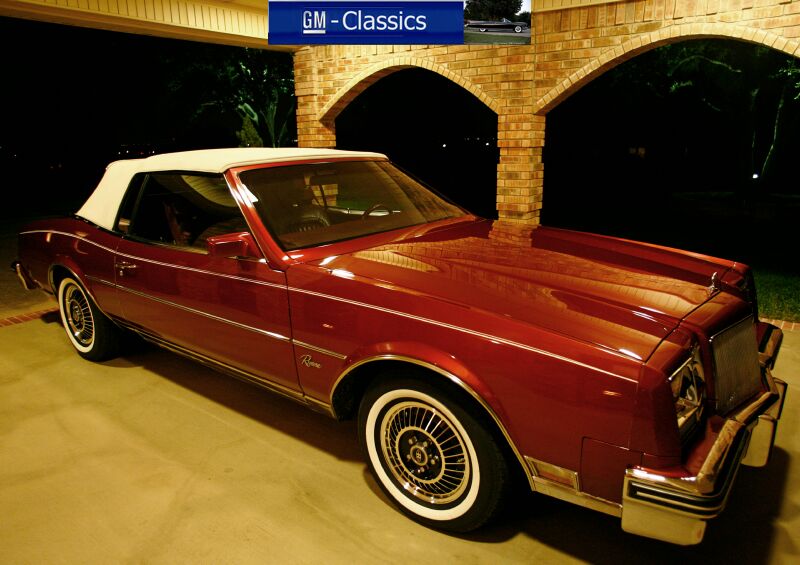 CLICK ANY PHOTO FOR AN EXTREME BLOW UP!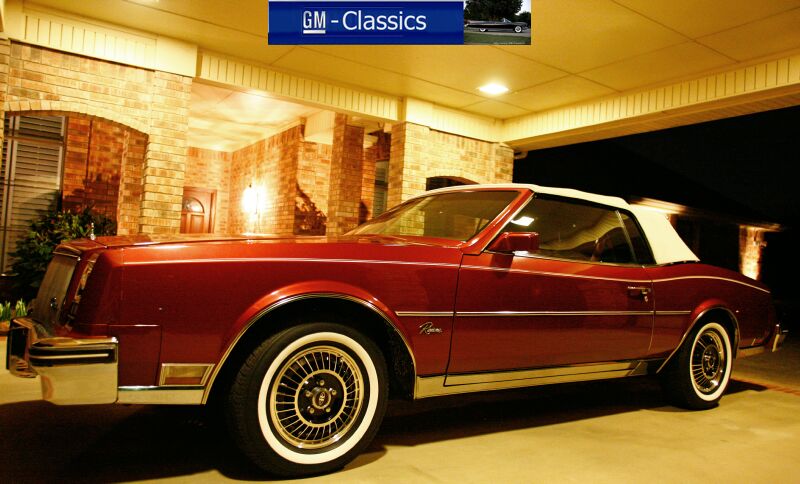 CLICK ANY PHOTO FOR AN EXTREME BLOW UP!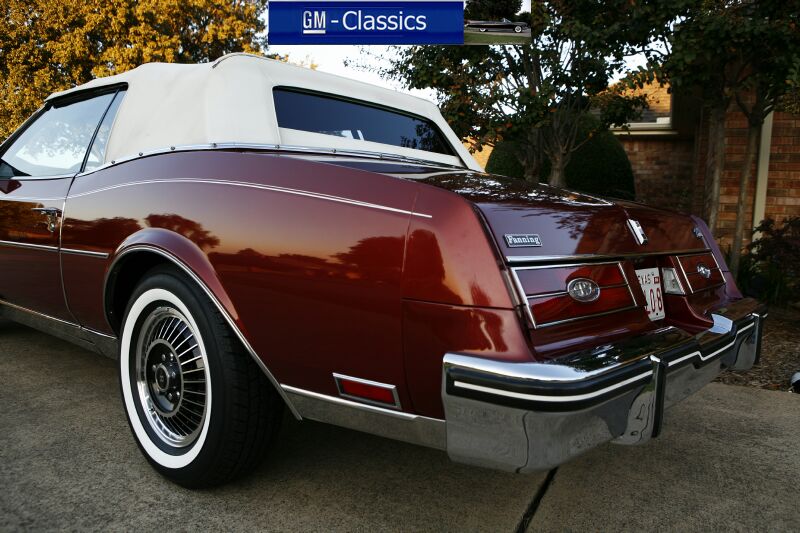 CLICK ANY PHOTO FOR AN EXTREME BLOW UP!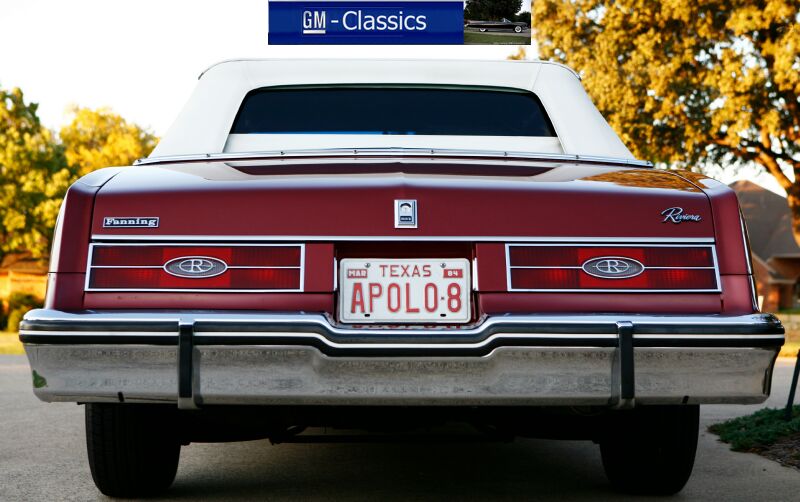 CLICK ANY PHOTO FOR AN EXTREME BLOW UP!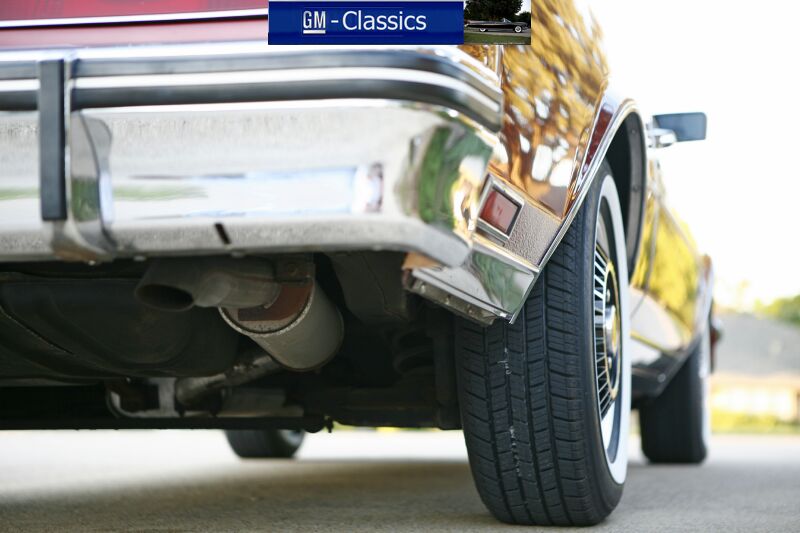 CLICK ANY PHOTO FOR AN EXTREME BLOW UP!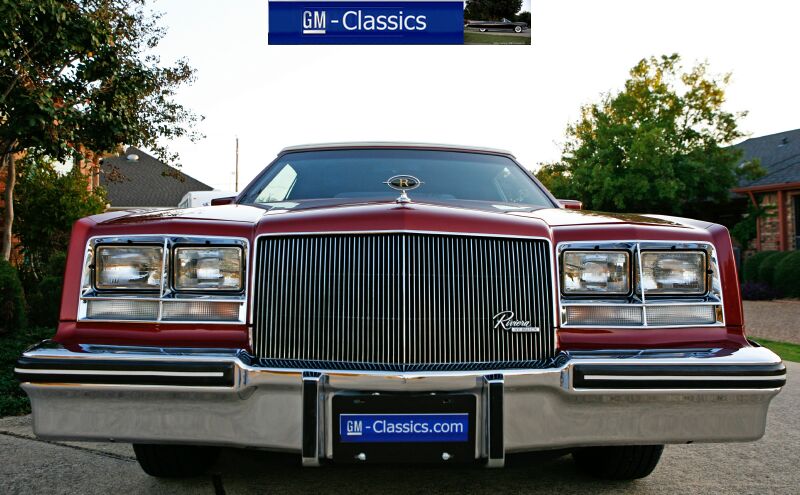 CLICK ANY PHOTO FOR AN EXTREME BLOW UP!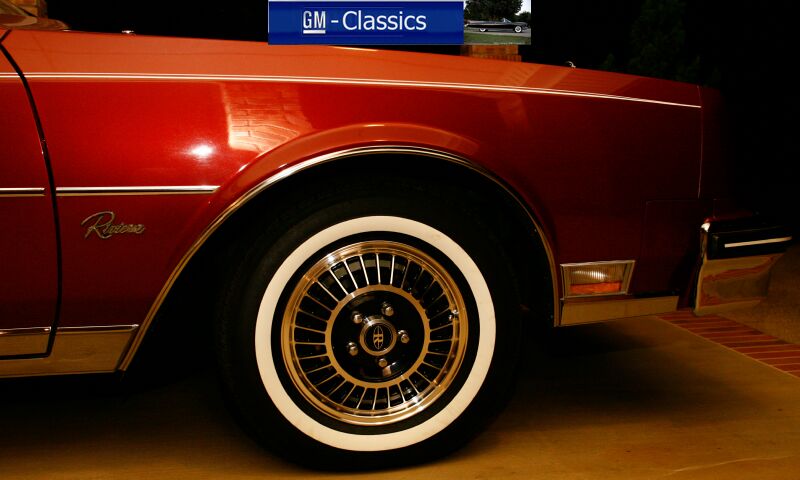 The super rare T-Type Touring wheels. Just a great looking wheel with a really nice stance.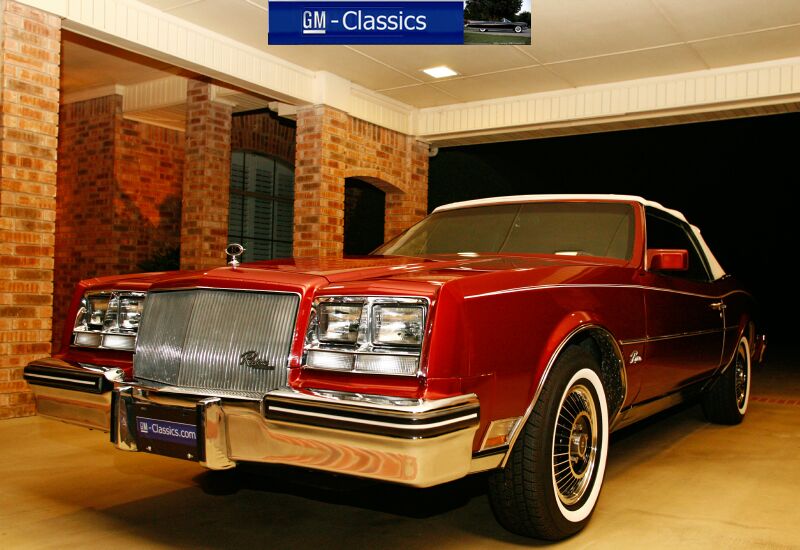 225 70 15 1.5" whitewall tires. Custom made by Diamond Back.... the only way you will see these today.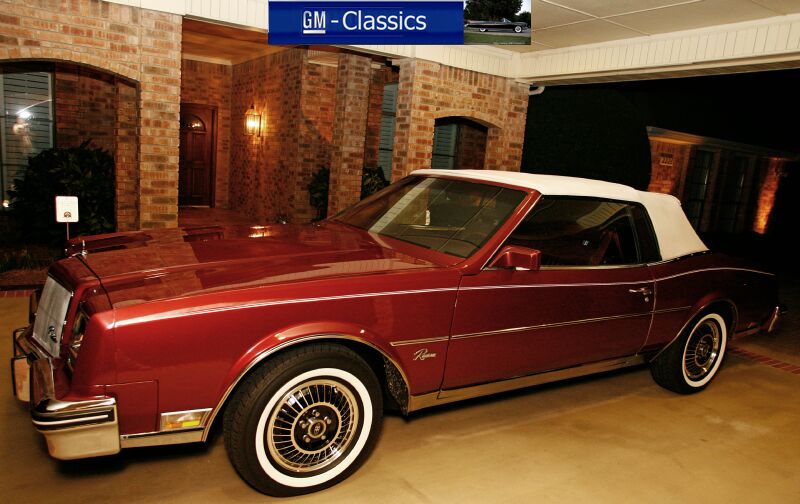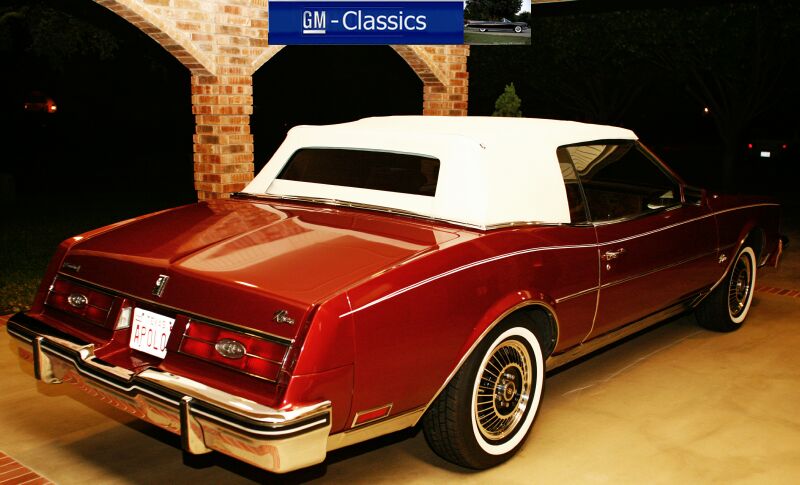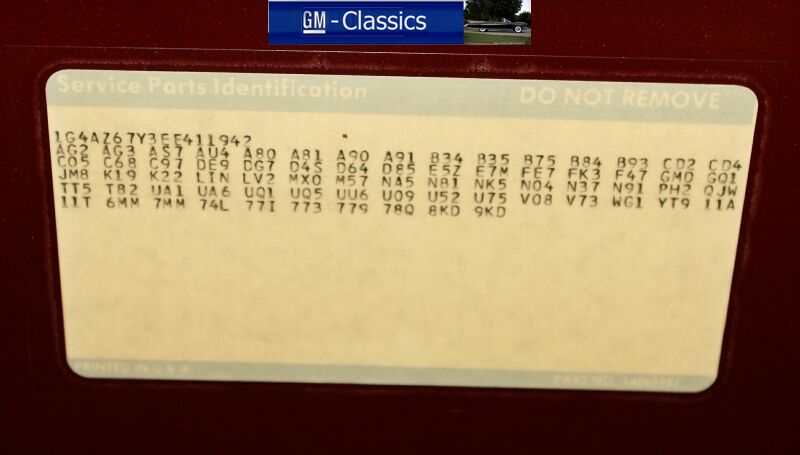 Above, an RPO Listing of everything. This is an FE7 car too, which is the T-Type suspension.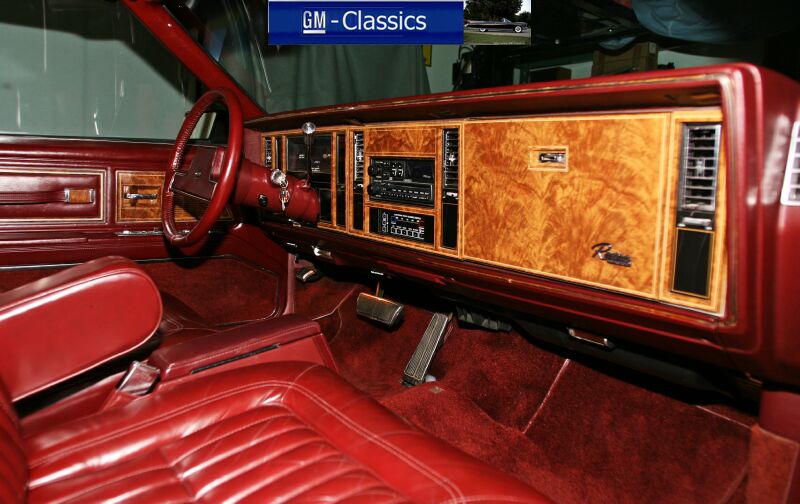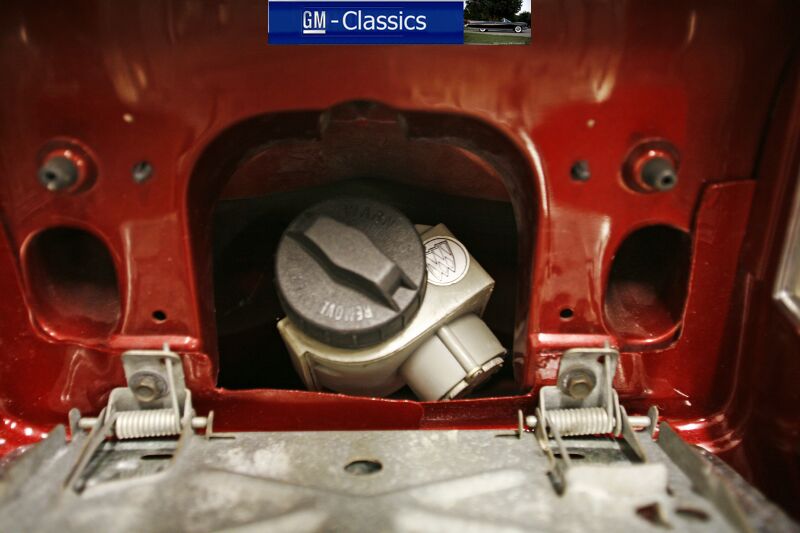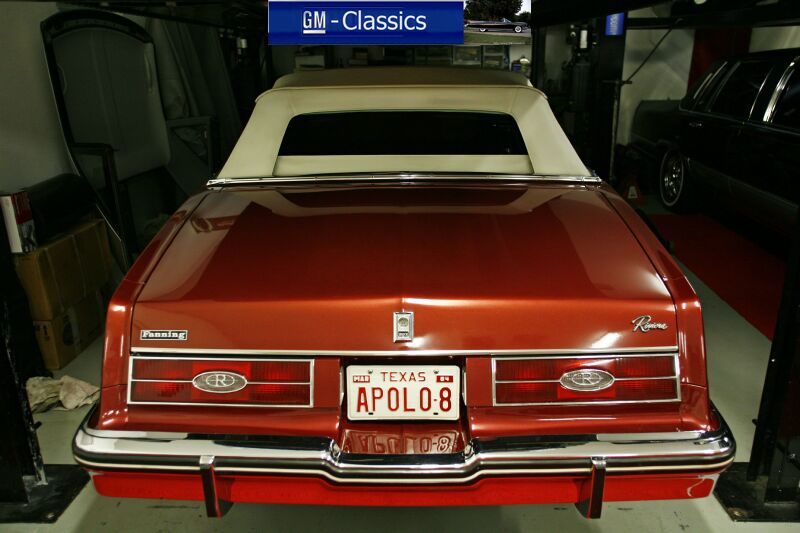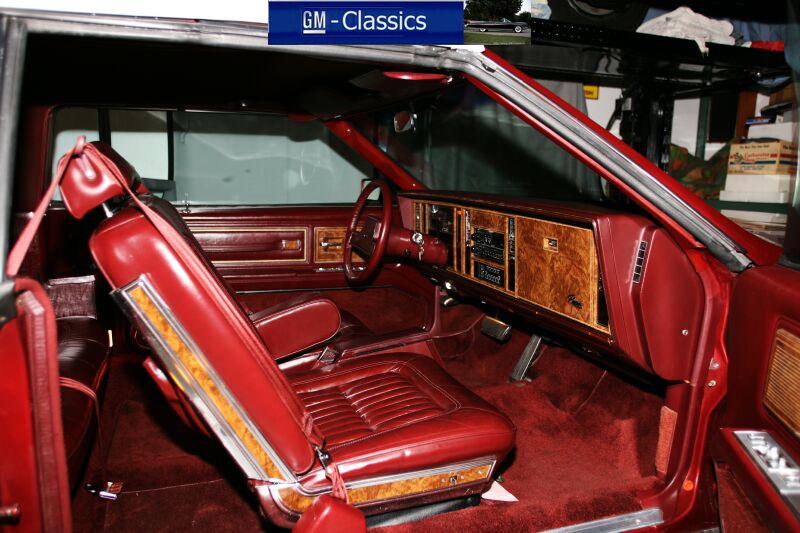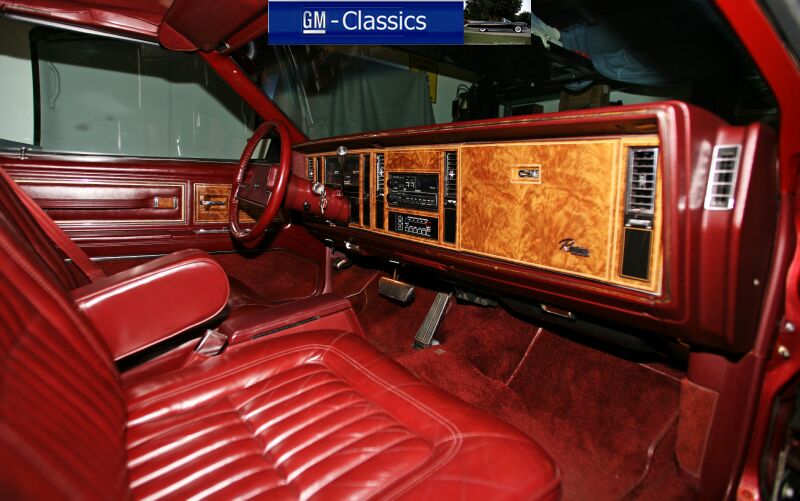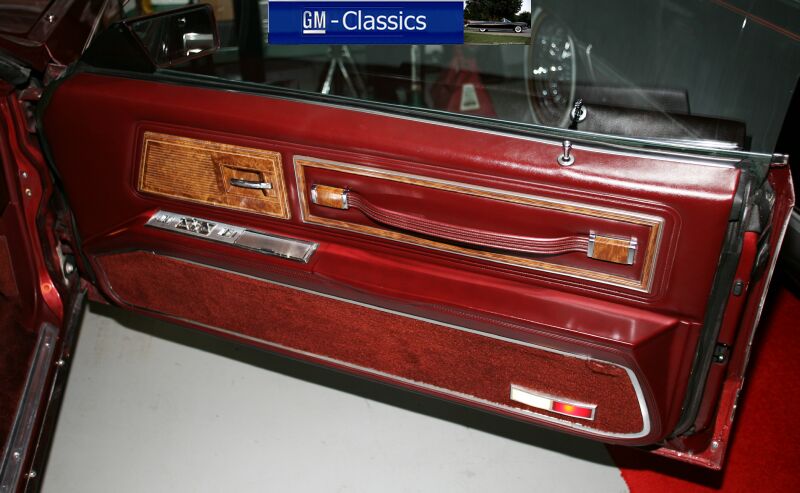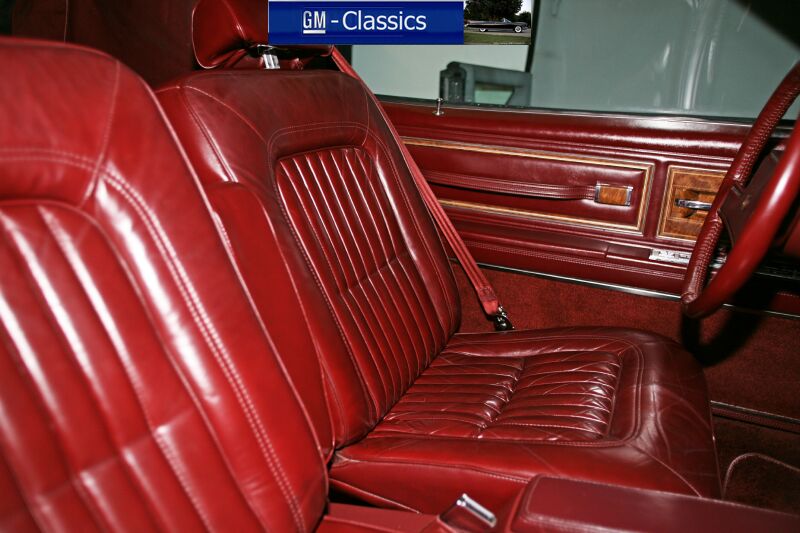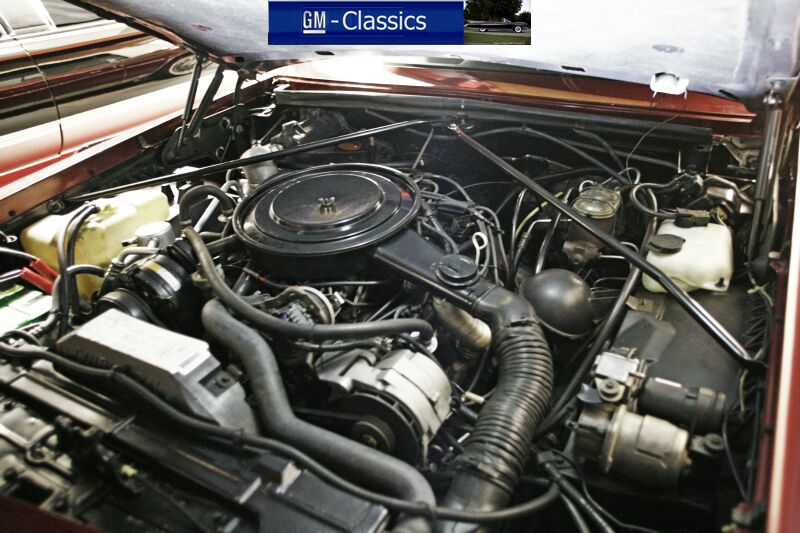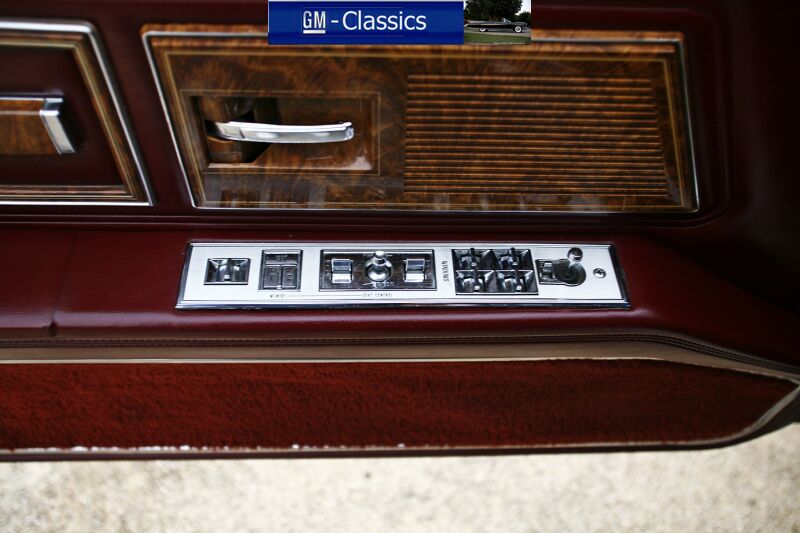 Power Mirrors, and memory seats!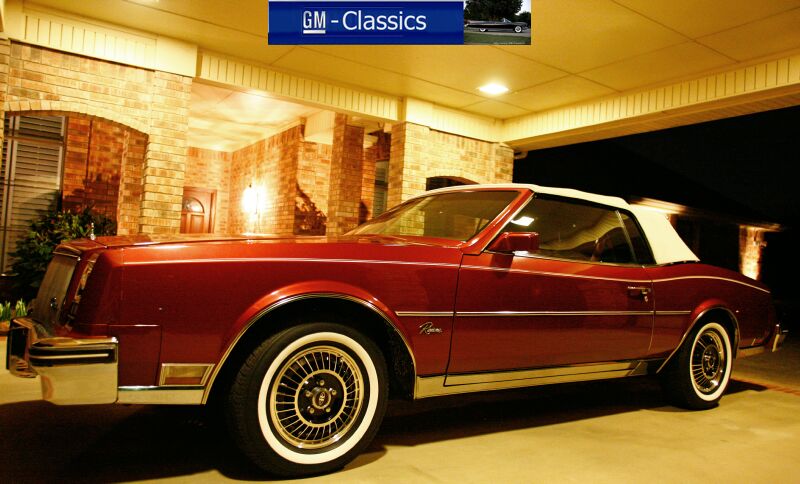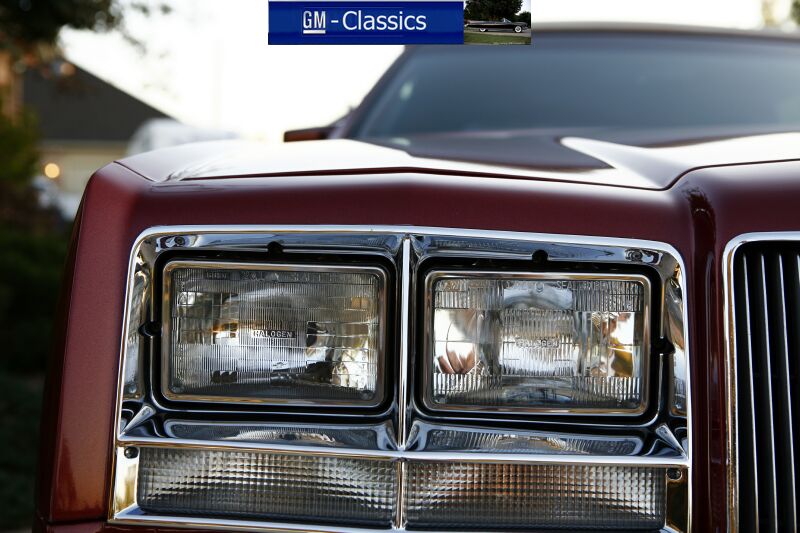 The 84 only Halogen Headlamps, notice the difference in the left and right... This is some 83 and 84 Specific and hard to see original. You also cannot replace these as they do not exist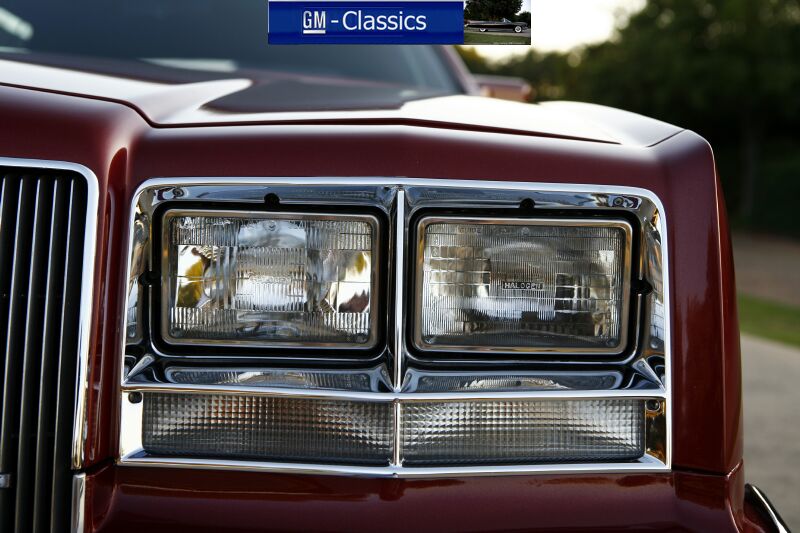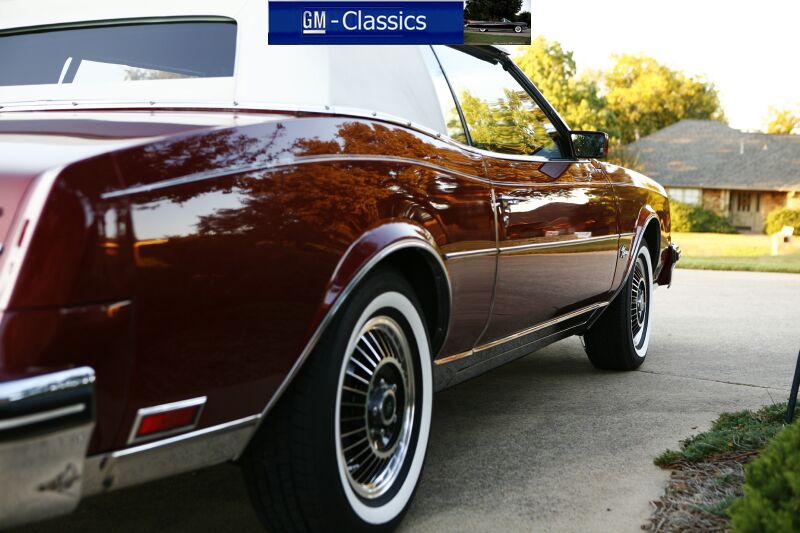 Original paint as good as seen on these.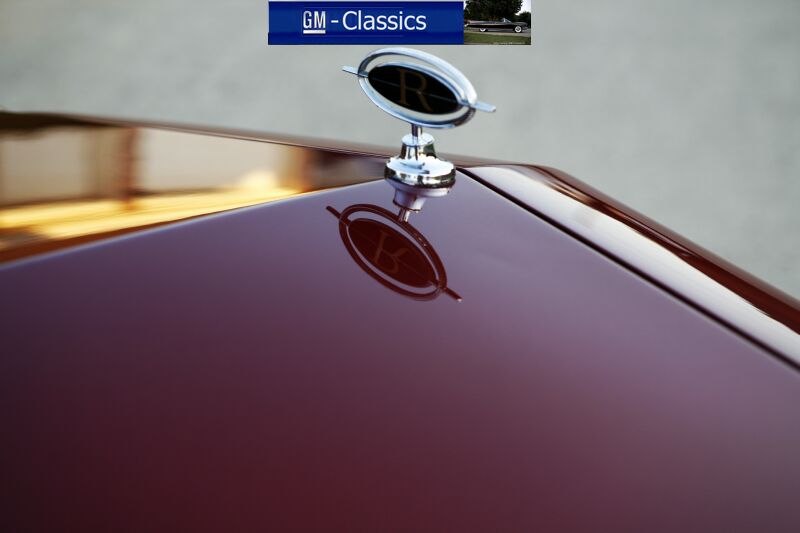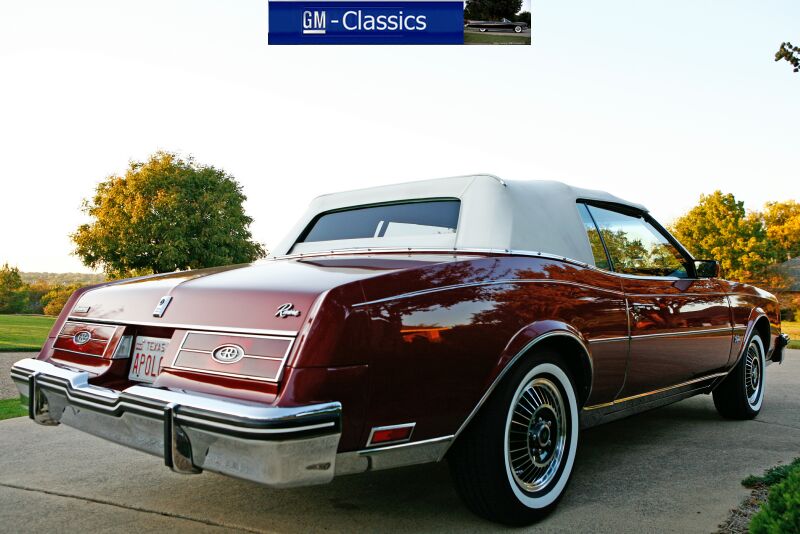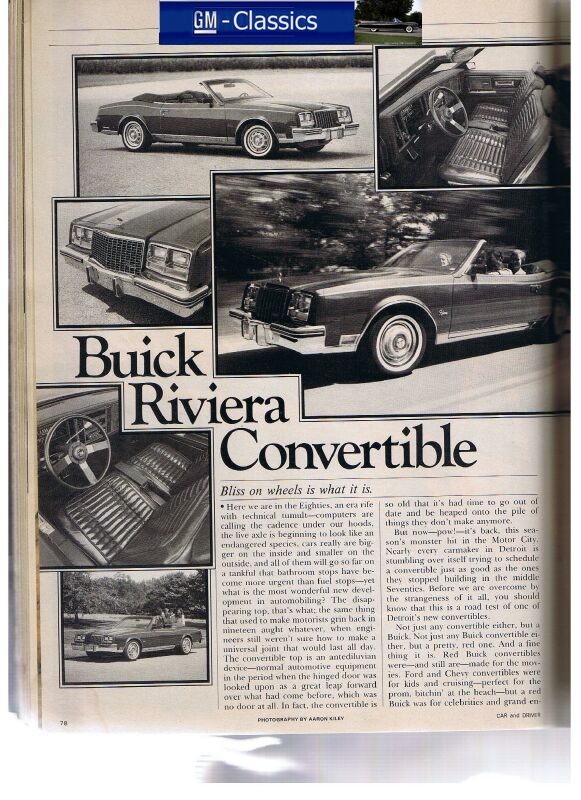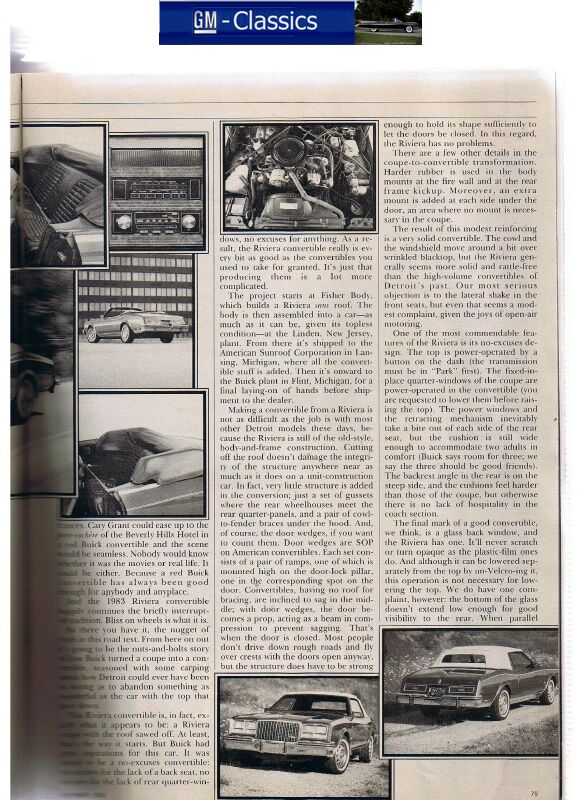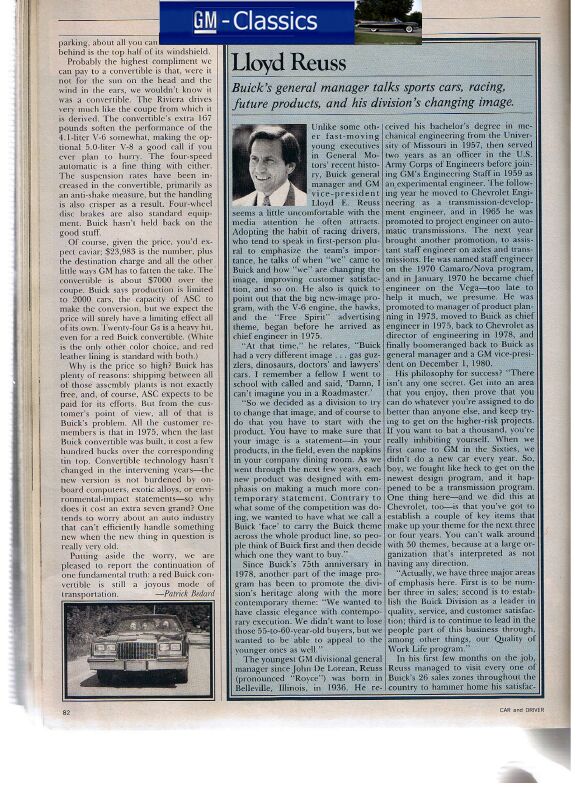 Click here for My Car Hobby Home Page
You can email me at Cadillacman@mcsmk8.com