1984 Rolls Royce LWB Silver Spur
6.75 Liter - Mint Original
Matt Garrett - Dallas Texas
214-878-3823
Sorry Sold - 3/2007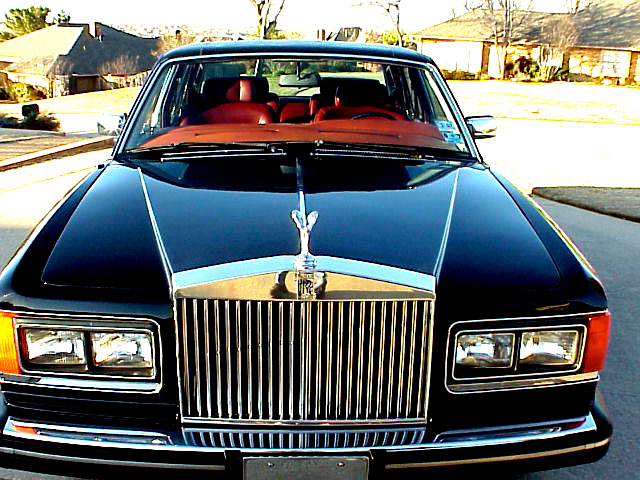 Worldwide, no other car carries a name like a Rolls Royce. The cars stigmatize expensive taste and success. For those bold enough to purchase one and use it for their transportation, you are telling the world you could care less what the cost of things are and you are living life to the fullest. Driving a Rolls is about as bold as wearing a pair of white patent leather shoes, a yellow leisure suit topped with a big brim hat. The cars are unique and are stand out in a crowd. You have finally made it in life when you own a Rolls Royce… So I am told…
Now to those of us in the car hobby that know cars and care a little about substance, a Rolls Royce is much like an illiterate supermodel with a bad attitude then top her off with a drug habit. You may tolerate her because she looks so good, but that only lasts for so long. The looks of these cars cannot be argued with. They are good looking! I can stare at one for hours. They body, trim and paint work is quality, loud and proud for the entire world to see. They are one of the best cars in that manner for people in the know or not. However if you are from a mechanical background what lies under its skin is not exactly all its cracked up to be, but still quite a marvel.
The technology is at least a full decade behind the worst car on the market of its time. The cars are amongst the most temperamental cars built in the area of little things. As a technician, you got to love these cars. They always have issues and the owners will pay you over and over again to fix them. That is at least until they become a darn good mechanic, or stop driving the Rolls and keep it for a nice collector/weekend car. That is the best advice I can give anyone on any Rolls new or old. Also, do not ever fixate on a minor problem with a Rolls… Just accept it and you will be on the right track!
Now like the illiterate super model, once she gets old and that body is not what it was when it was young, if she stayed true to her ways she will have become the laughing stock of the social world. These cars are right on that same analogy. In fact RR may have the worst resale of any car on earth. I cannot think of anything worse at this moment. Mercedes is getting close with their Maybach, but Rolls still is ahead. Percentage wise, buying an AMC Pacer and lighting it on fire the day you got it would have been a better financial choice from what a Rolls costs new vs what you sell it for. That burnt hulk of the AMC pacer retains more of its original value compared to a nice used Rolls. Mint condition older Rolls Royce's are pennies on the dollar from their original price and good ones are really not as plentiful as you may think. This is very good for us collectors who are cost conscience as a nice Rolls is a heck of a car on the used market when you get the right one… Just do not plan on driving it much.
Rolls of this vintage are quite unique. This vintage is pretty much 1980-1995 with very minor changes, all years subject to the same inherent issues but of course are very nice cars. Even 95+ Spurs III's are unique in this manner too but much more expensive for the virtually same car with the updated fuel injection. Just still too new to be a collector as those are depreciating. In all years, what the motherland could not get right under the hood they at least had since enough to substitute for better parts available, many from the good ole USA. The Transmission, AC, Power steering, Alternator and MANY other parts on these cars are GM. In fact the transmission is a TH-400 and it is the most reliable part of the car next to the gas cap. It's amazing that none of the mentioned parts ever have any issues. The 6.75 liter RR engine is quite decent as a whole and its all aluminum too! Took some engineering there, but the 6.75 engine has been around for years just as the car. Where RR failed miserably was in the electronics department. For whatever reason, probably stubborn national pride, Rolls Royce insisted on sticking with god forsaken Lucas Electronics until they were bought out. Now you could write a book on that alone.
Lucas is really the only proven supernatural force we have our hands on as humans. It defies all logic and reason. It has been known to produce ghosts that technicians will chase until they go mad. Things will work today, not tomorrow. If the temperature is between 70-71 deg, your dash lights may stay on, your windows may work, your wipers may too, but then when it hits 72, some partially go out. It is always a gamble when you hit your turn signals that they work that time. It goes on and on. One thing is interesting….. I have never had one fail to start though….. It may take 50 turns of the key and tugging on some Lucas wiring to get it to do it, but they start.
Now this particular 84 Long Wheel Base (LWB) Spur I have is quite a nice example. It is a one owner with a heck of a perfect history. It has been in Texas its entire life and bought new by a car person, not a dummy. It's the best color combination you can ask for on any car and it's virtually perfect. In the car world, it's a very high #2 collector condition car in every manner. The car is that nice. That is not to say it does not carry inherent problems of Rolls Royce as they all do, but for one of these, this is as good as I have yet to see. It's not the typical "rich dummy" bump and grinder that 95% of these cars all seem to be. The body is flawless and paint finish is that of the best show cars. The interior, even with the short lived Connolly leather, is quite perfect. The wood on the dash face is original, but very very presentable with just a few minor cracks as these do when they are 1 year old. The car has all its ducks is a row. The hydraulic suspension, which carries a nasty reputation, works great. The AC works great too. Well the compressor is GM, so that goes without saying. I would consider this to be quite possibly the nicest 1984 Silver Spur in the US. Its probably the most desirable in its condition and color combo and its for sure in the top 1% of all 80's Silver Spurs. Although it is very high mile for a Rolls at 64K, it has really been garaged kept all the time, never in any bad weather and it has been in Texas. I have worked on 20K mile newer Rolls that cannot hold a candle to this car. It has been "that" well kept collector car for a long time in the right hands. The Lucas gods smiled on this one and it remains as good as it gets until "Something Lucas comes its way".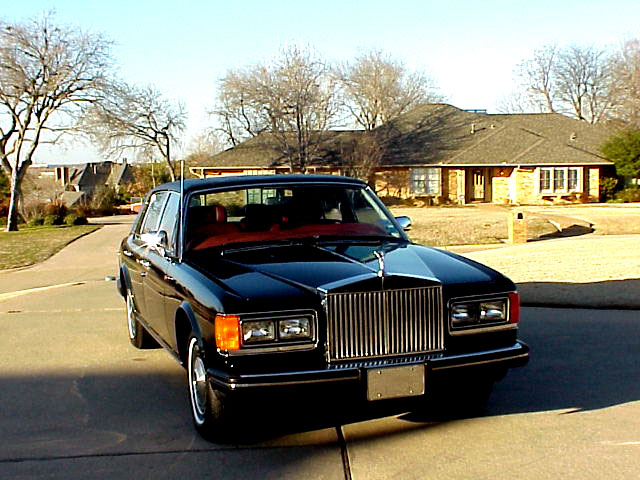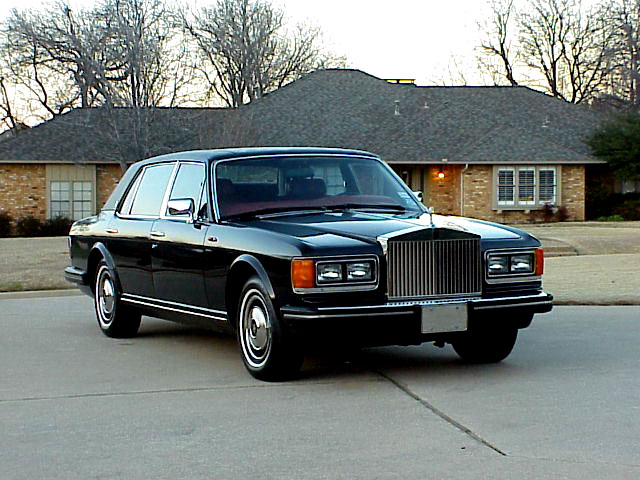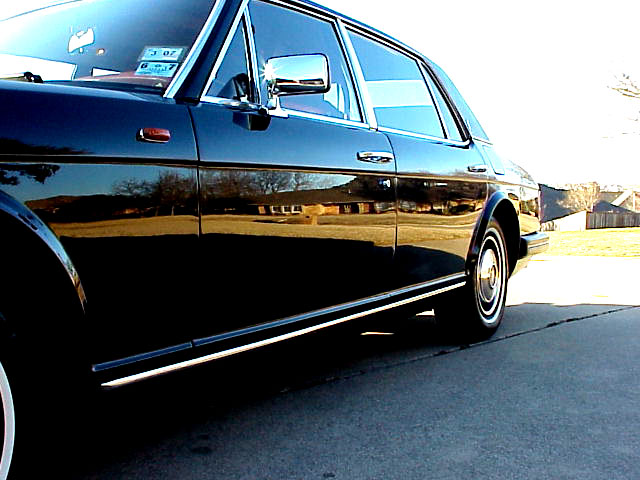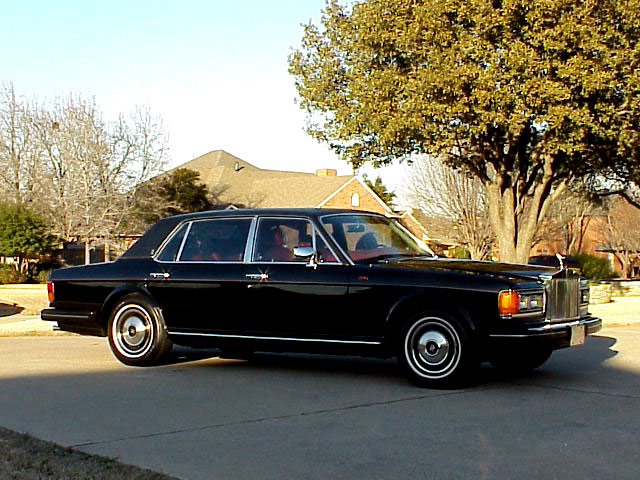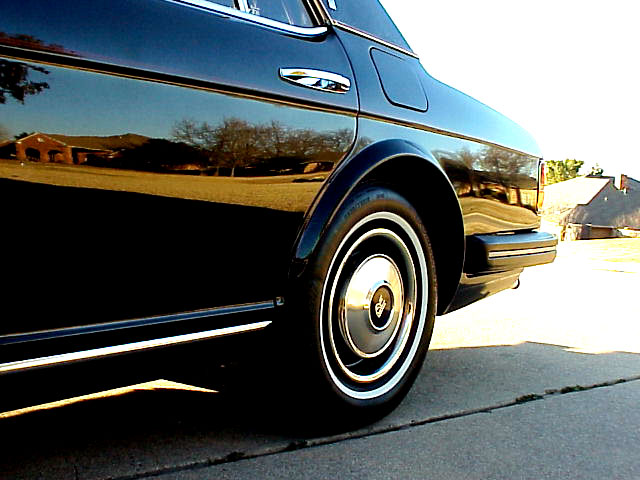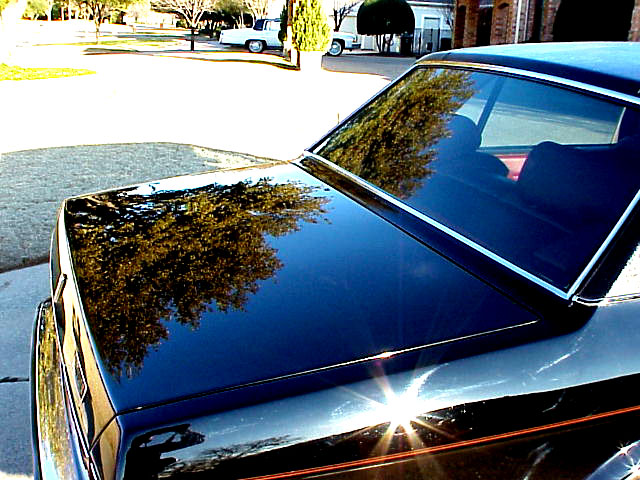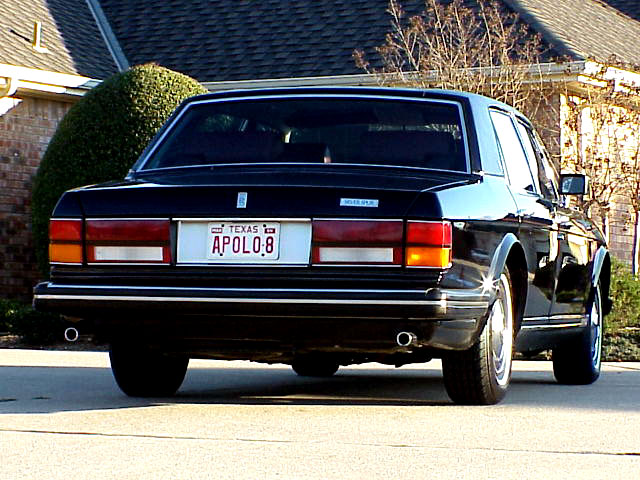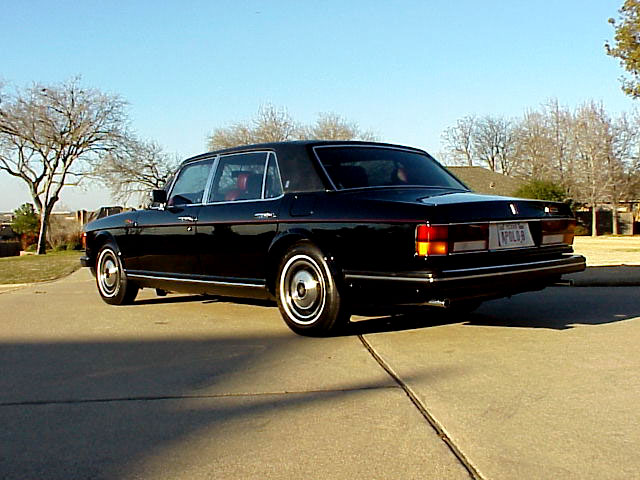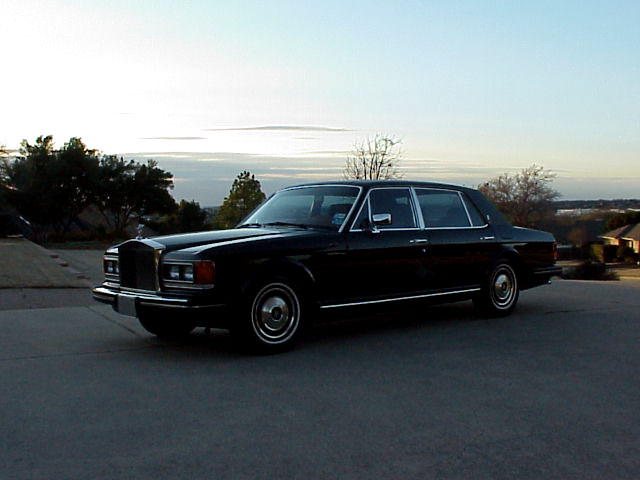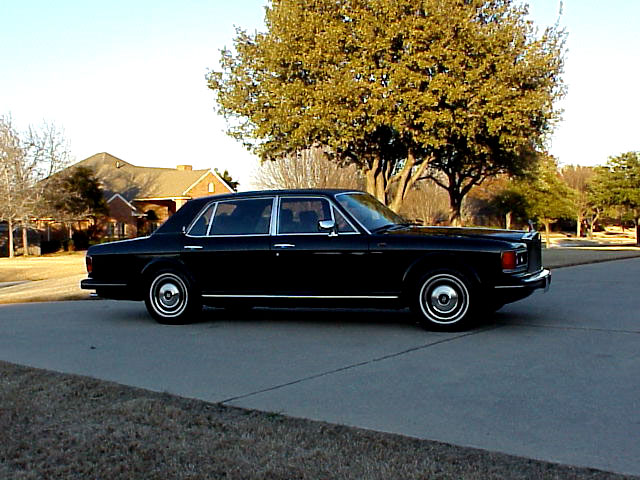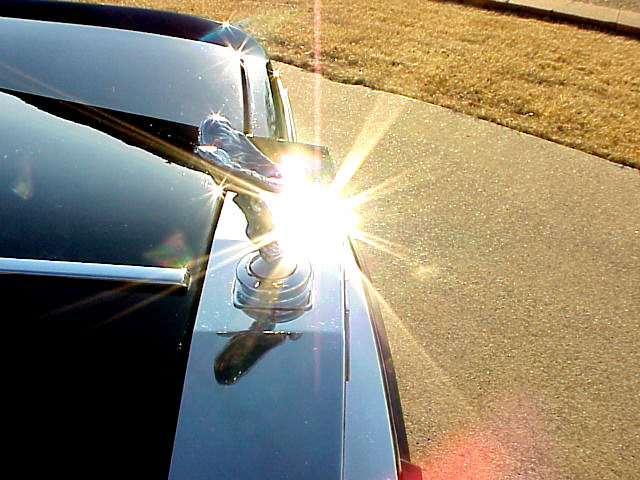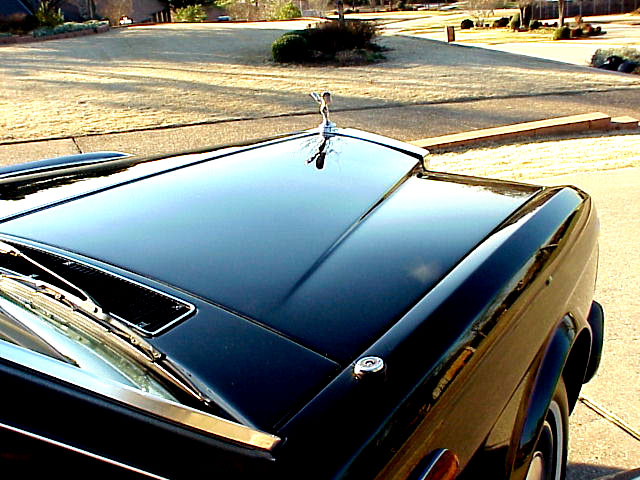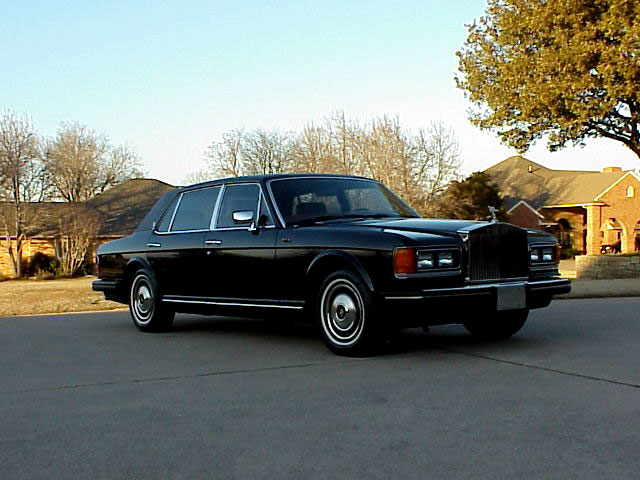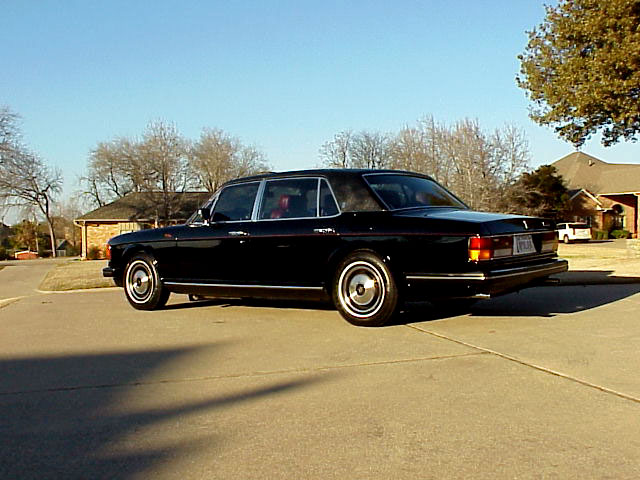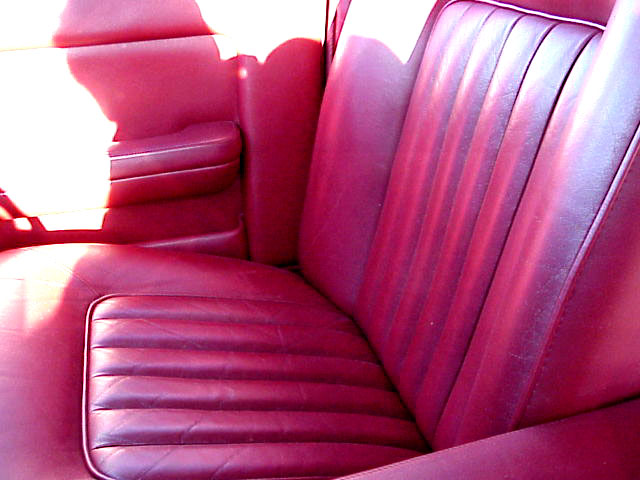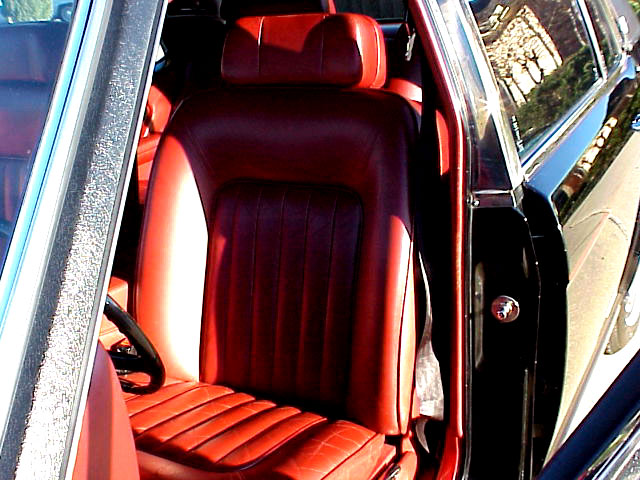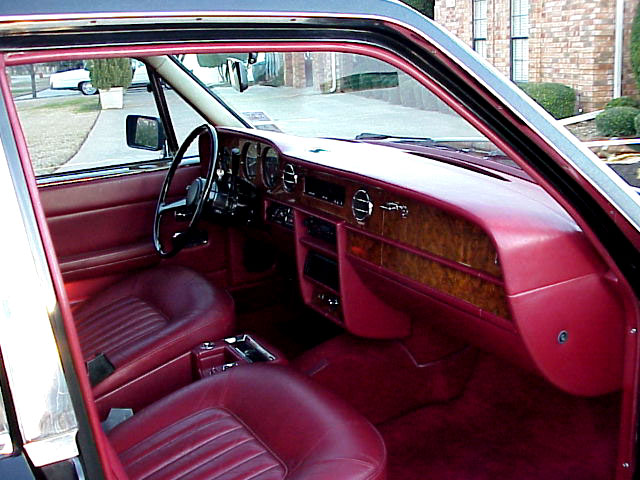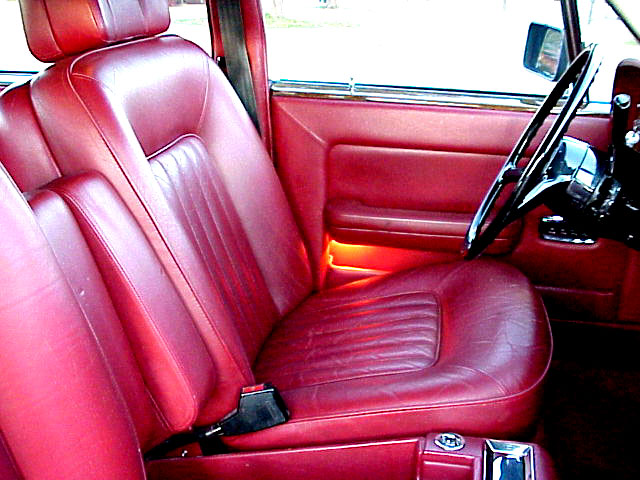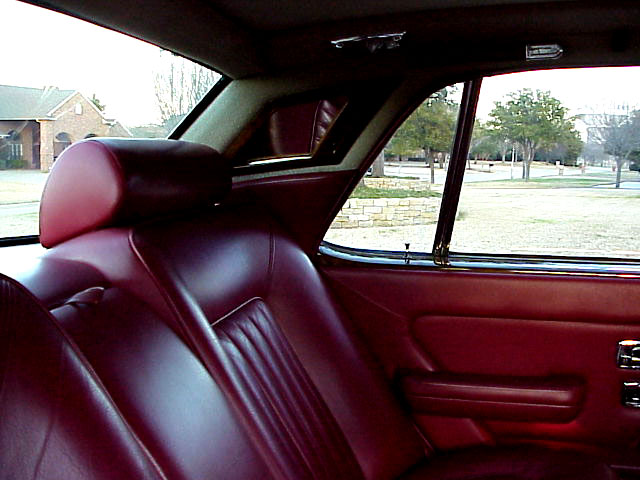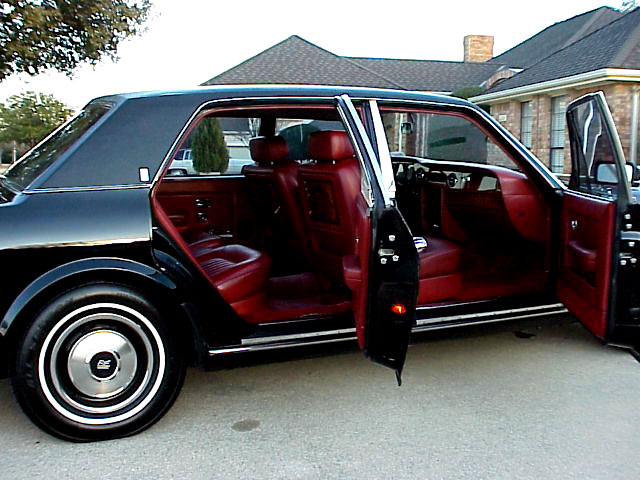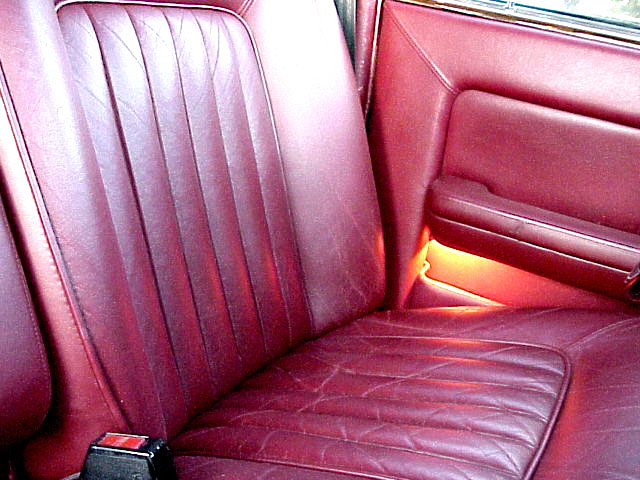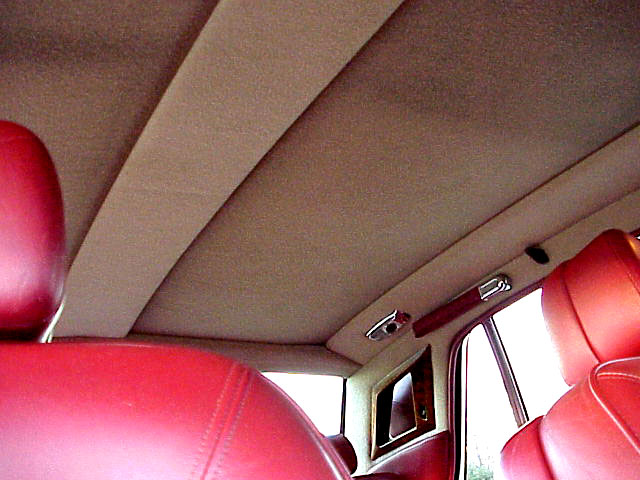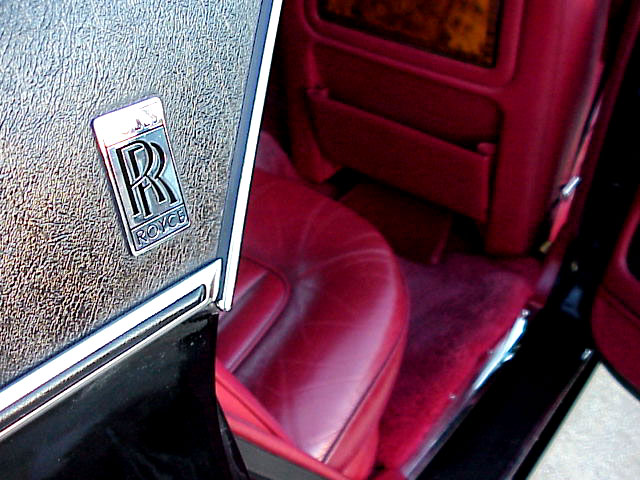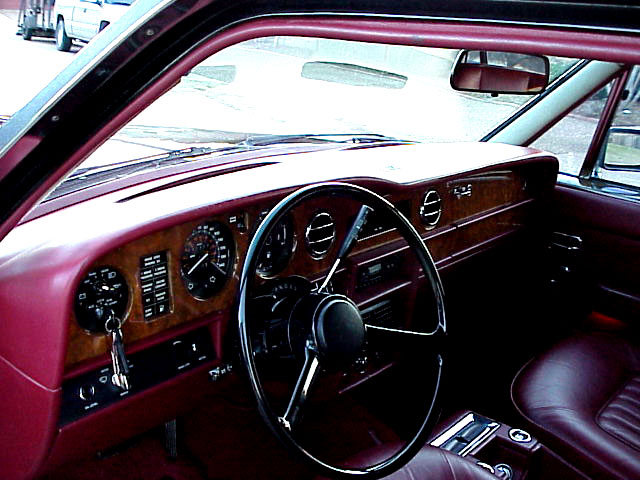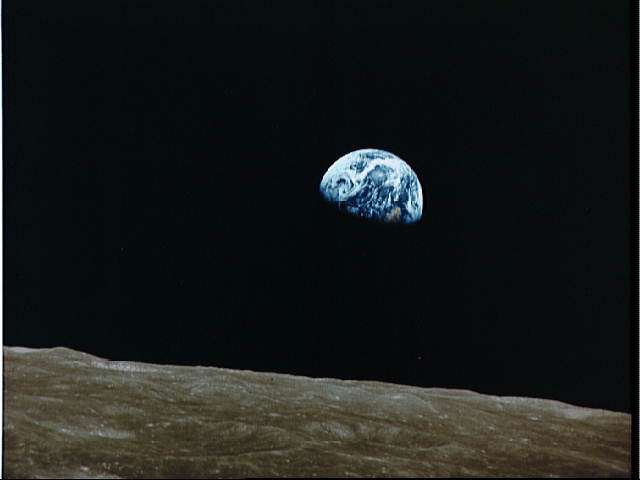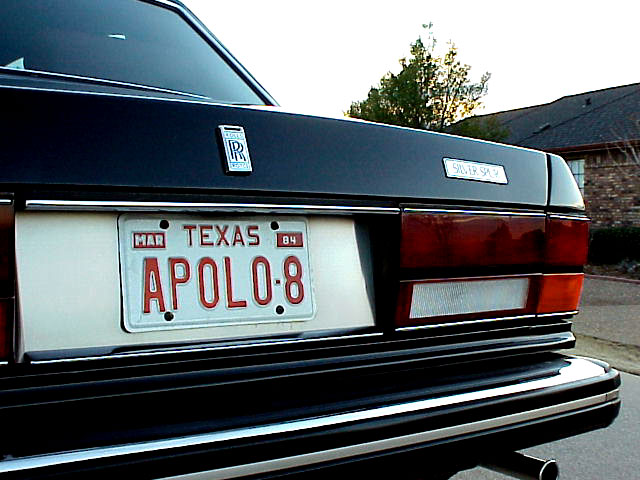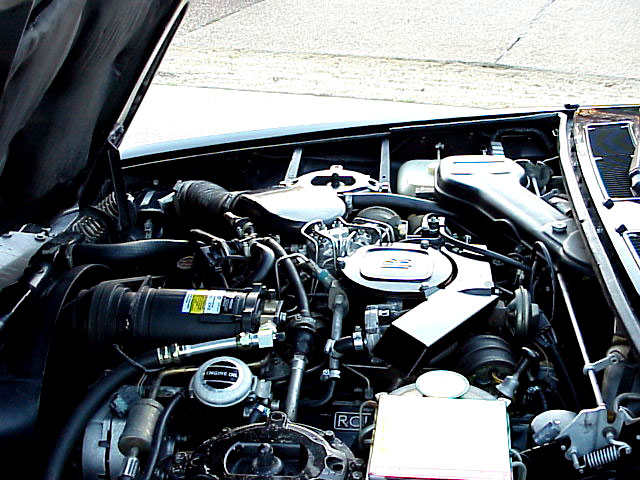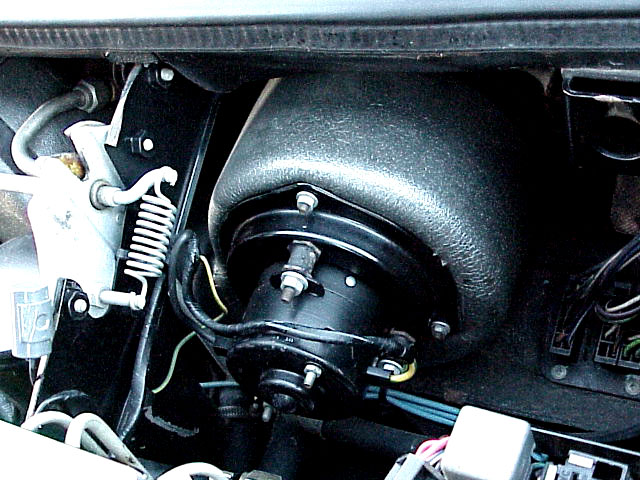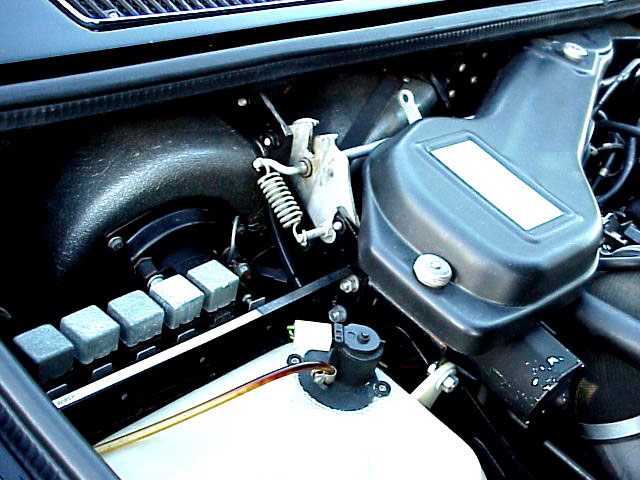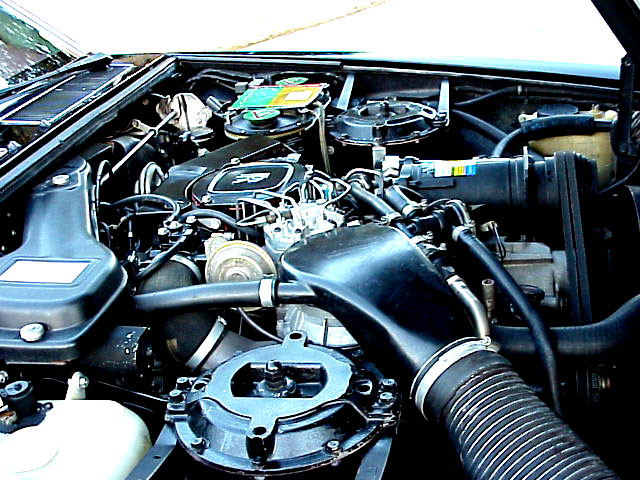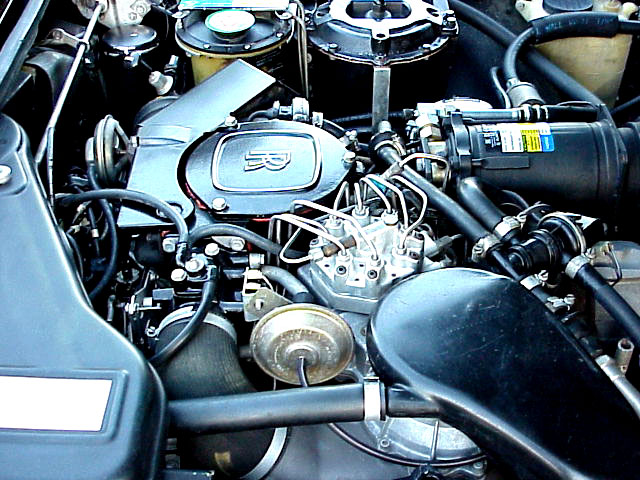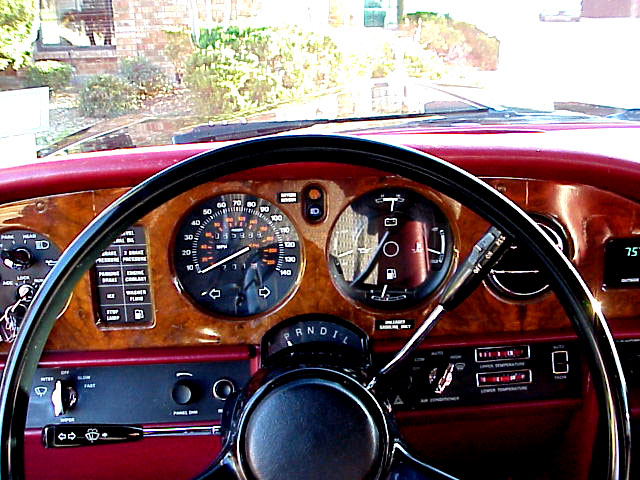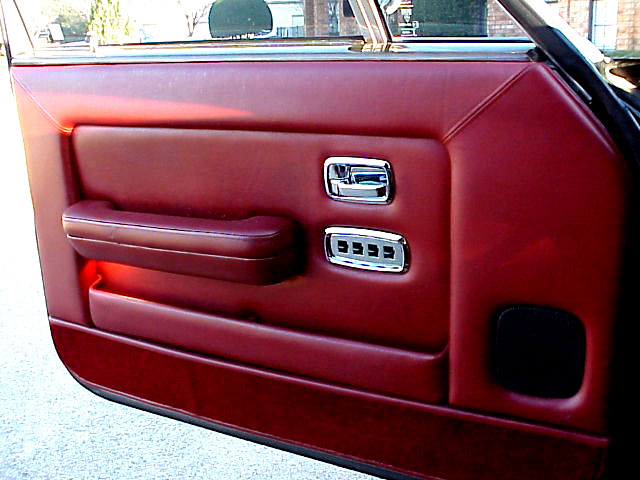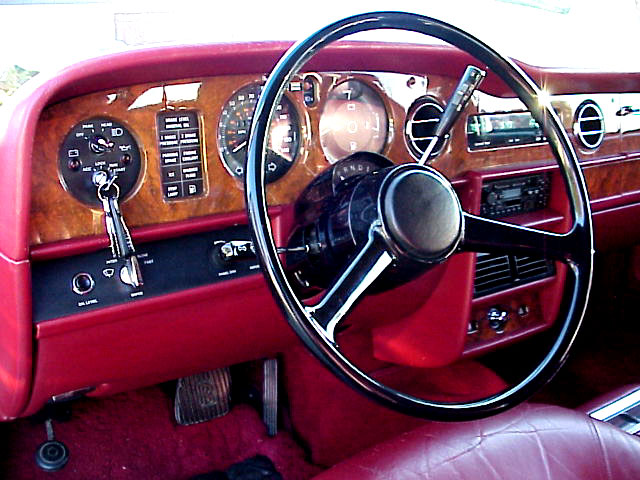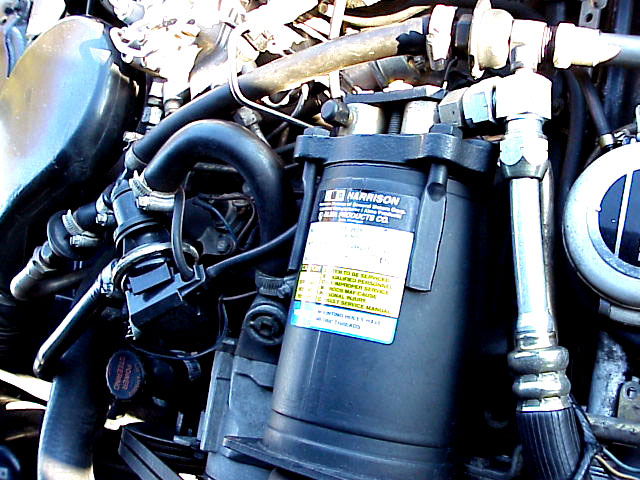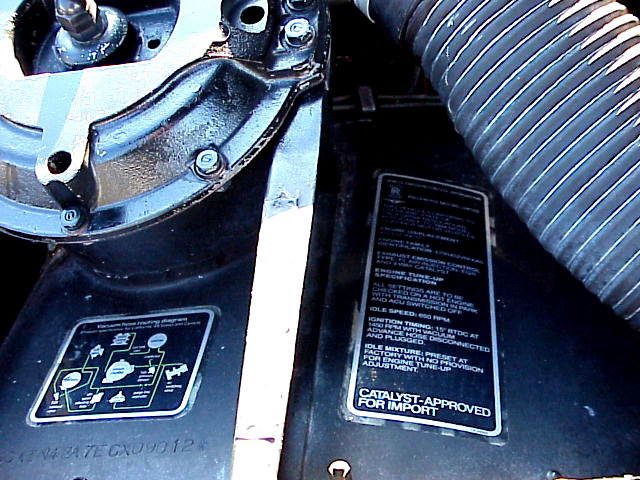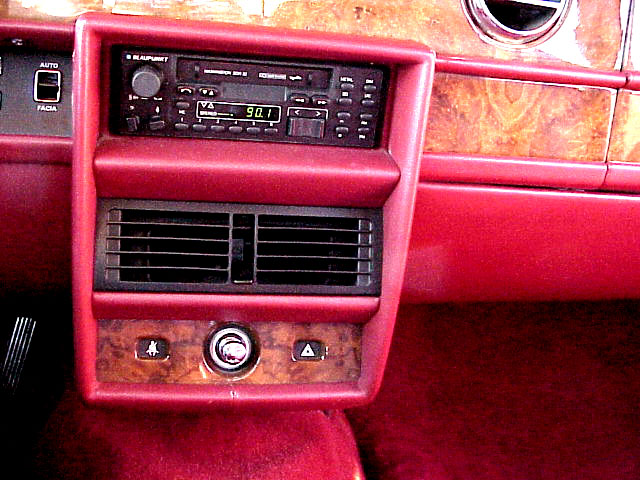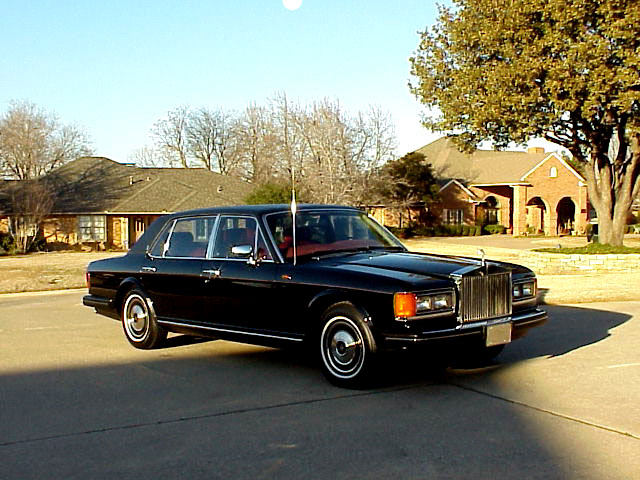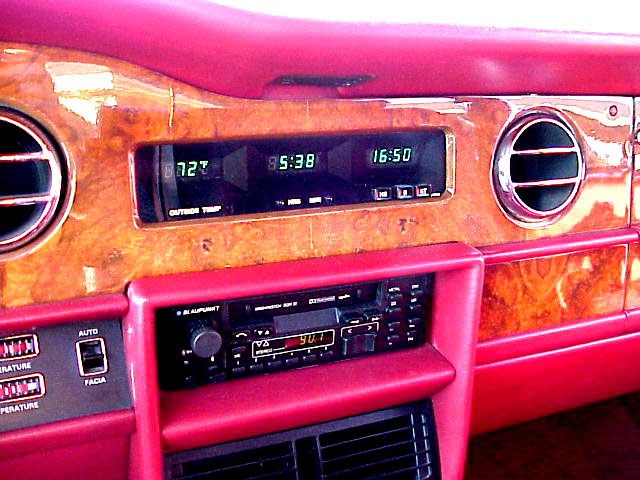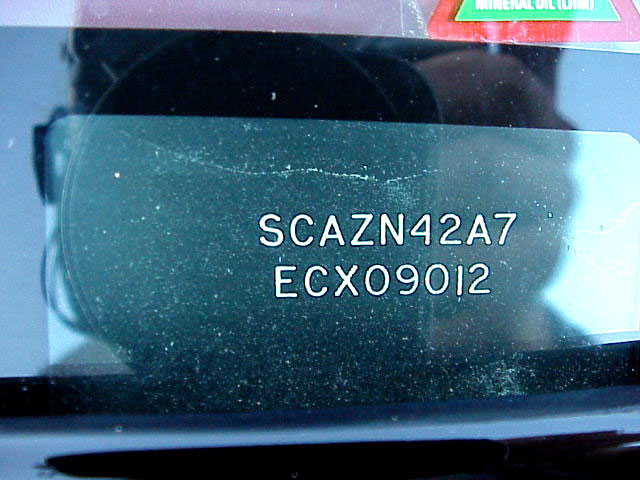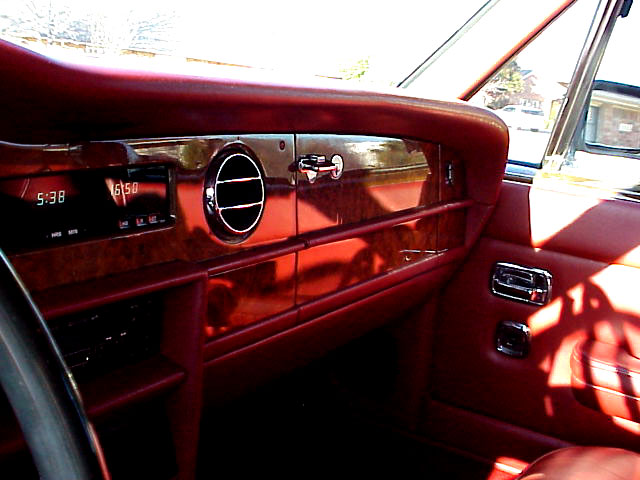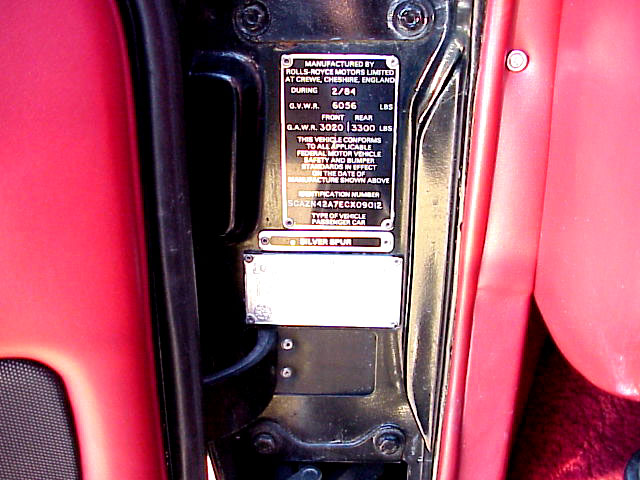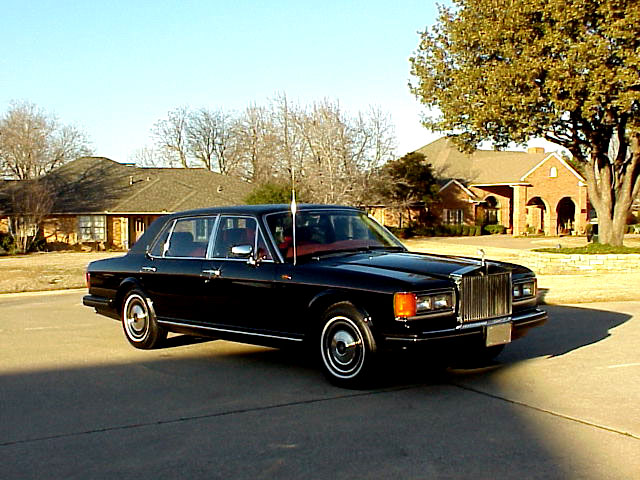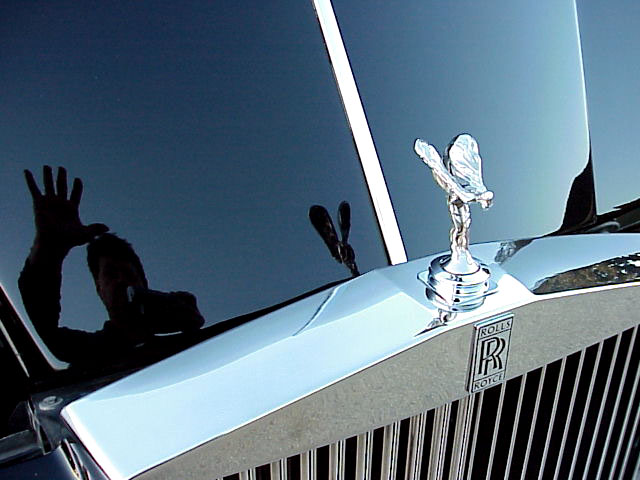 Click here for My Car Hobby Home Page
You can email me at Cadillacman@mcsmk8.com