1987 Cadillac Brougham
Astro Roof DeElegance 3X White - NEW
Matt Garrett - Dallas Texas - 214-878-3823
SOLD but Click Here for Current;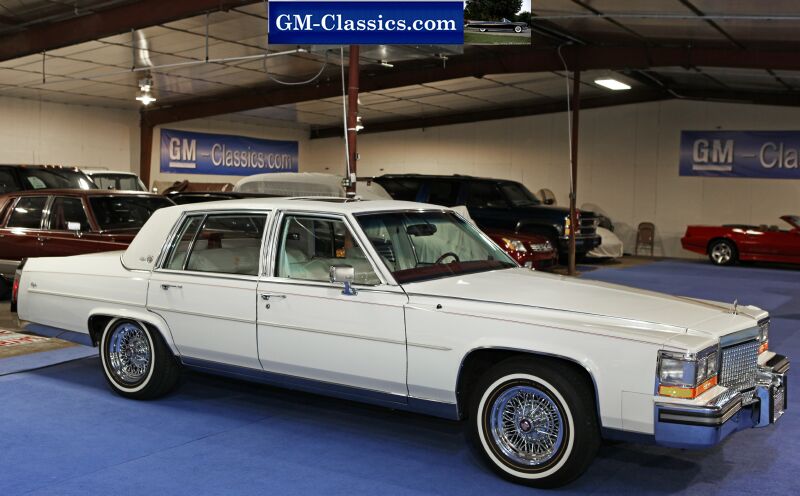 Click here for My Car Hobby Home Page
1987 Cadillac Brougham. 3X White/Red Accent DeElegance with every possible option including Astro Roof. 8000 Total Original Collection Owned Miles. What makes this car really unique is that is a special ordered Canadian Export Model, loaded to the absolute maximum. Options like memory seats, drivers and passenger recliners, and other things you never see on 86-89 cars. Of course that matters nothing unless what is included with that uniqueness is a screaming number one museum level car, perfect and original in every manner, stored since new in a prominent collection. If you know these cars, the details you will see are a blueprint to what the 86-89 is supposed to look like. I do not see or know of any 86-89 Broughams in this condition, much less loaded desirable like this one. A beautiful museum level collector that is absolute striking from every angle.
CLICK ANY PHOTO FOR AN EXTREME BLOW UP!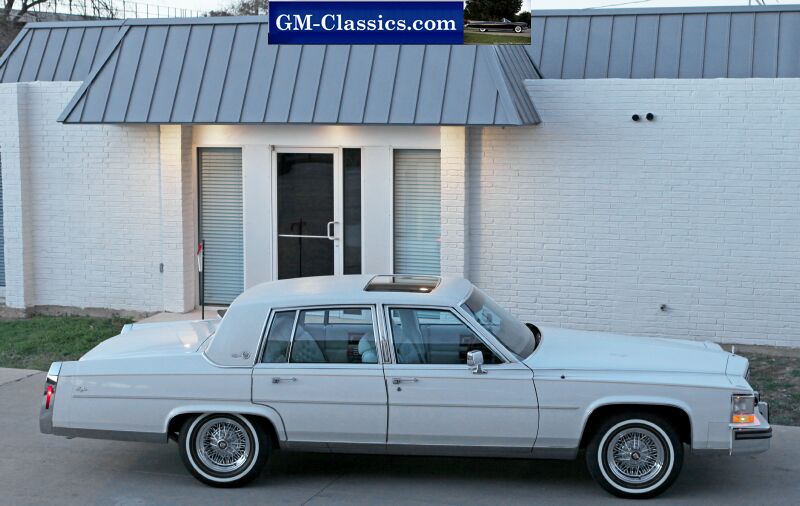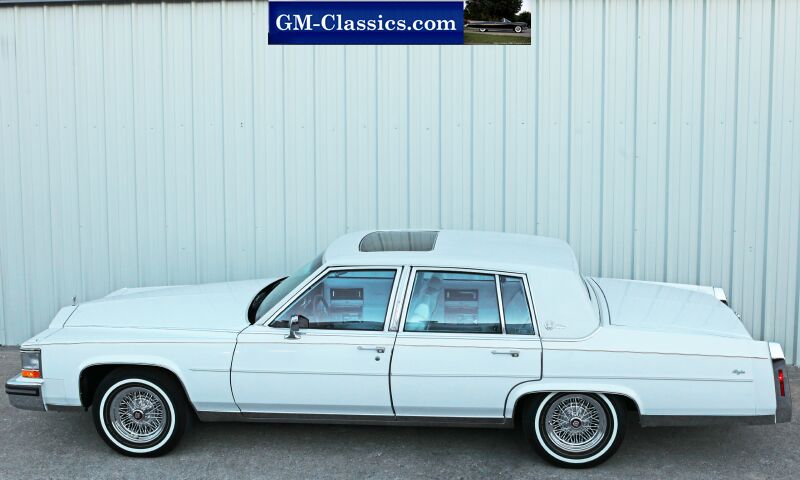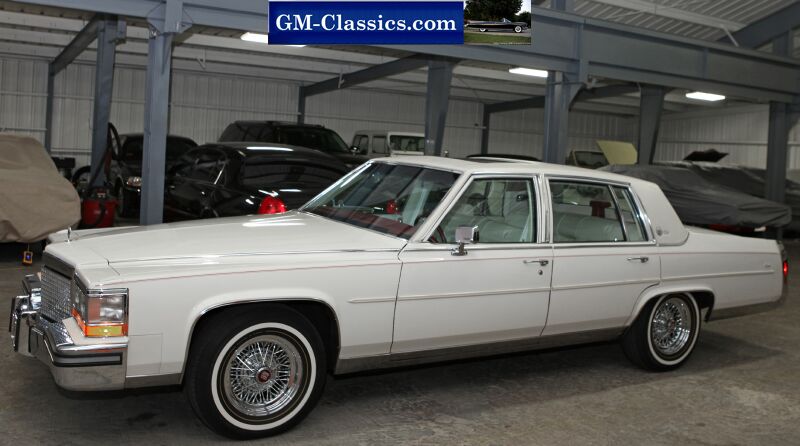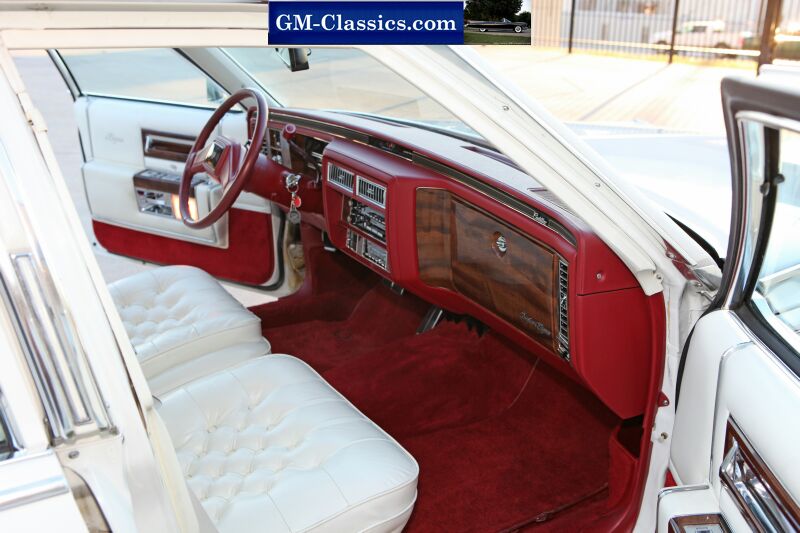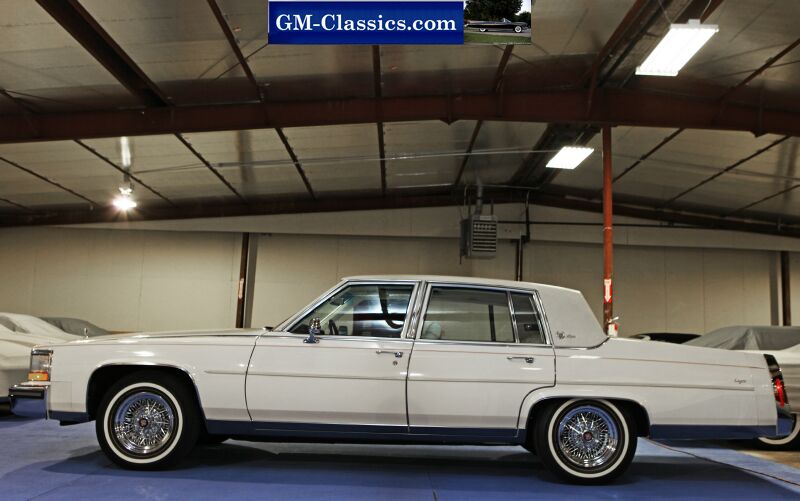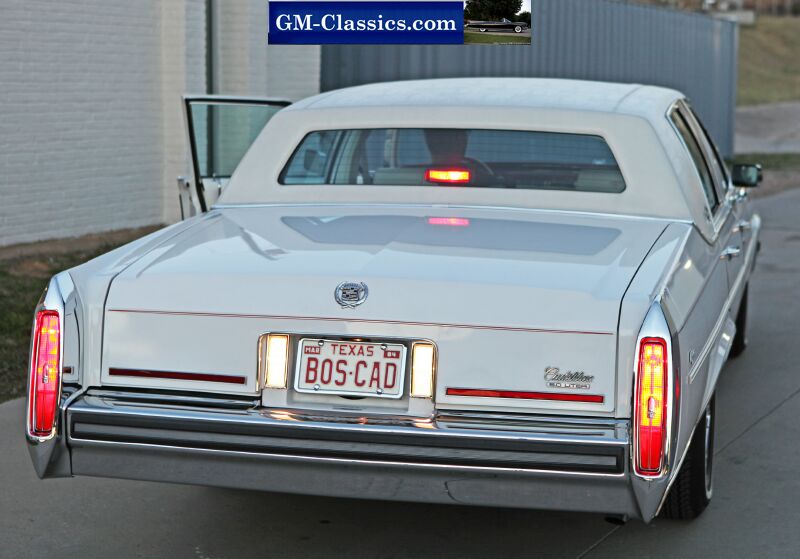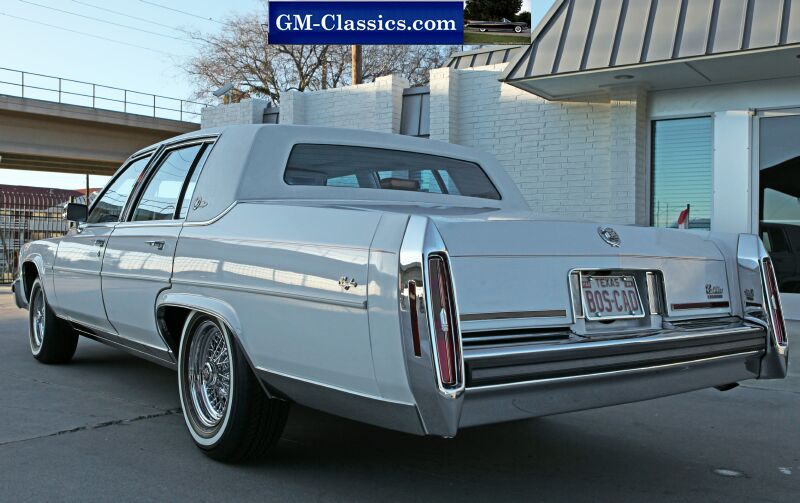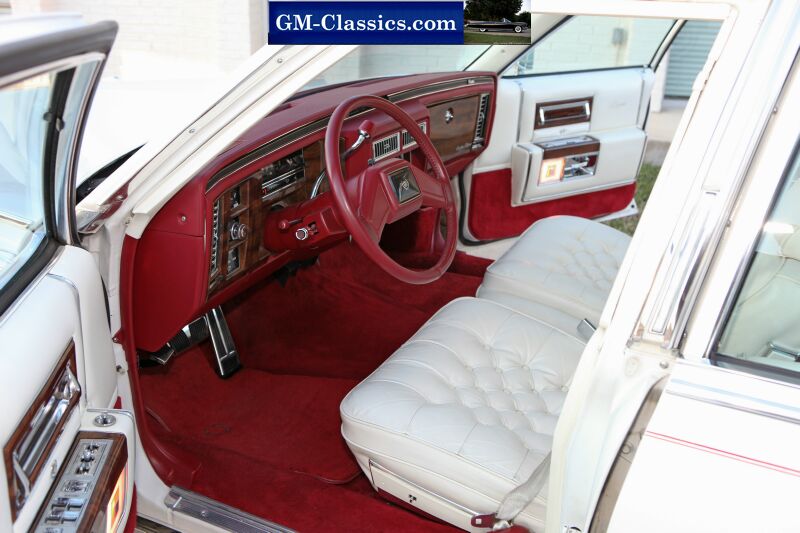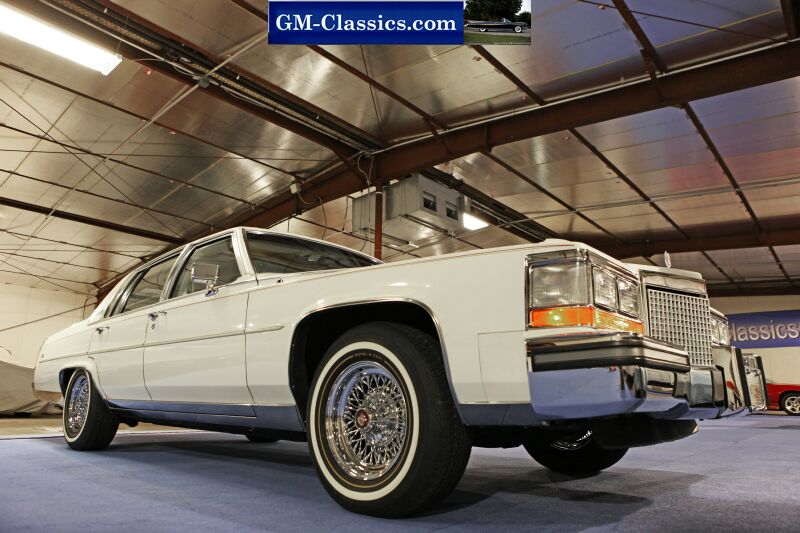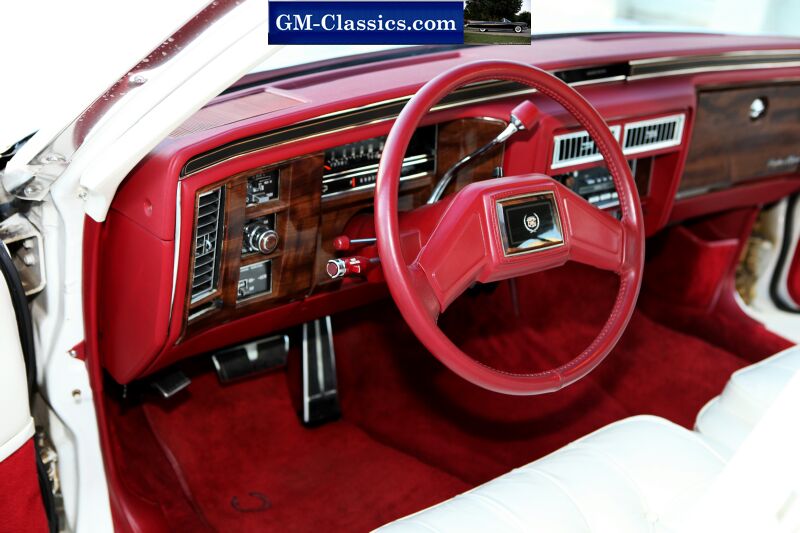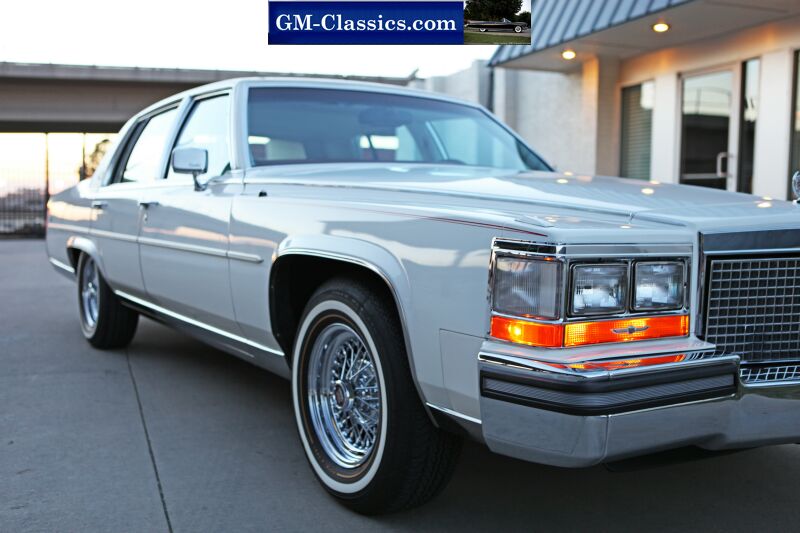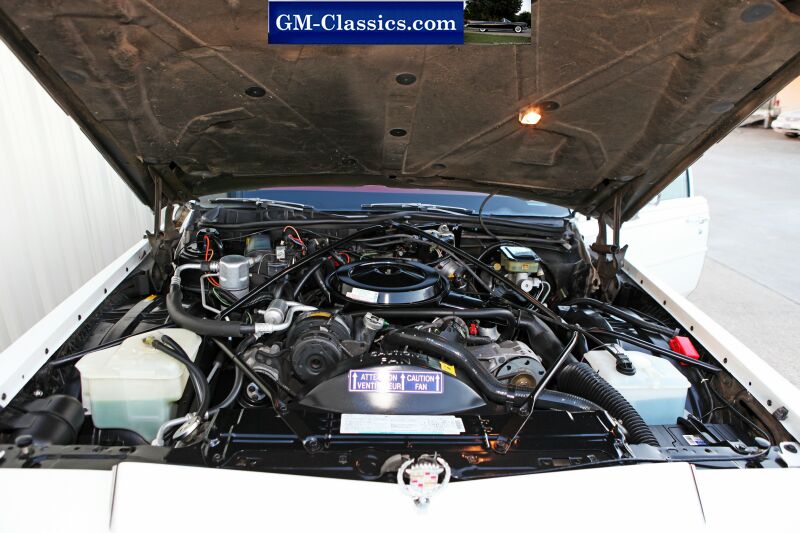 Some of the unique Canadian decals not seen on US models under the hood.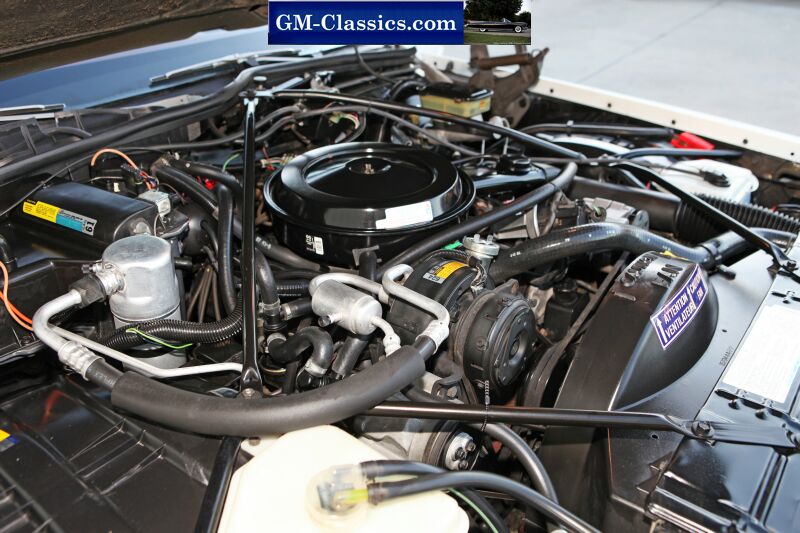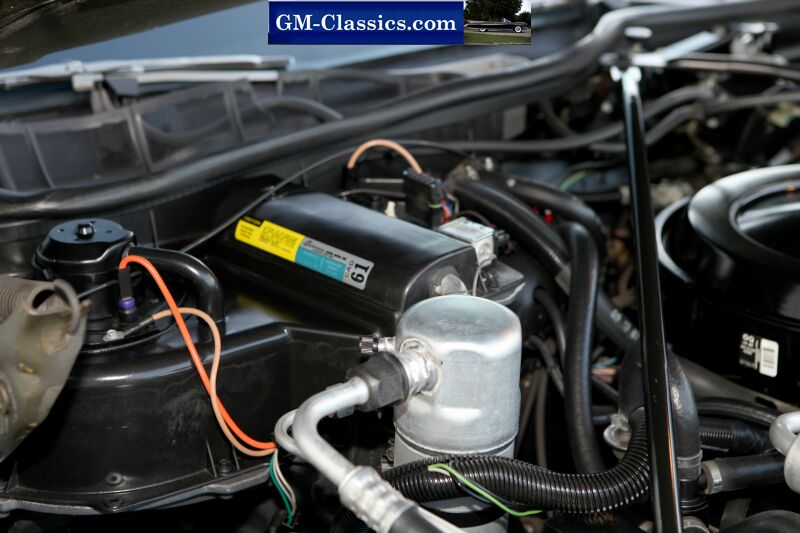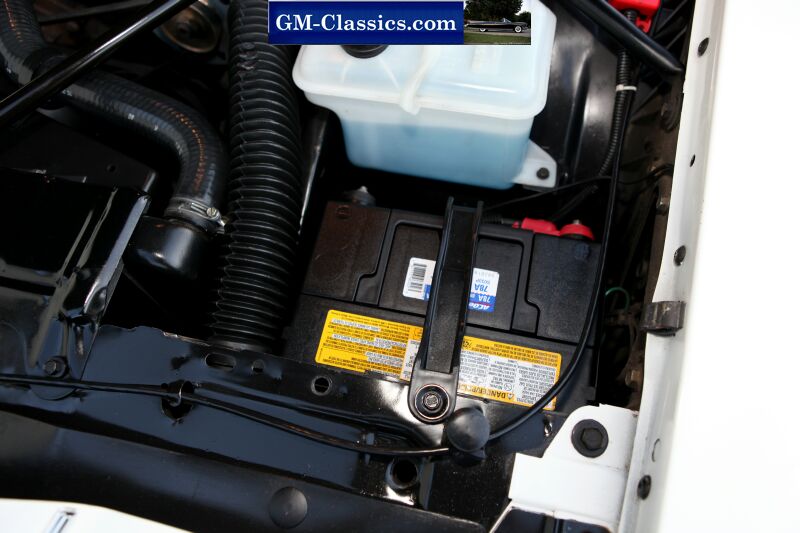 Every Belt, hose and all day one original and as new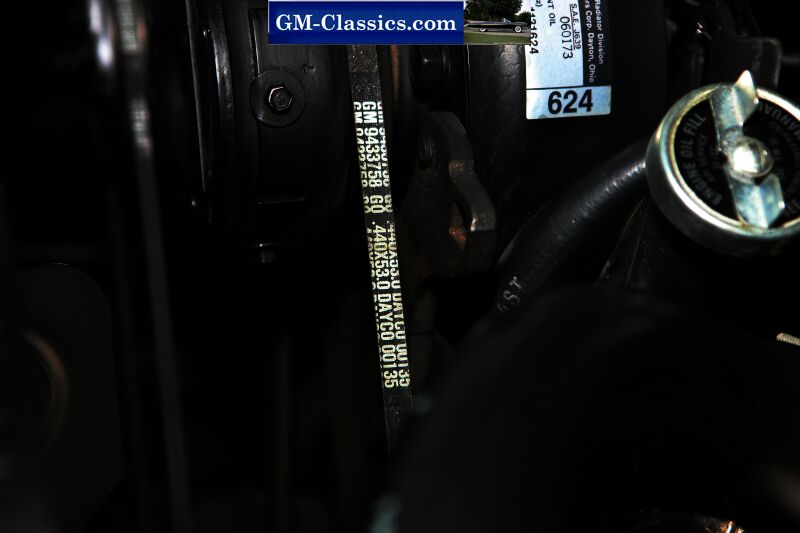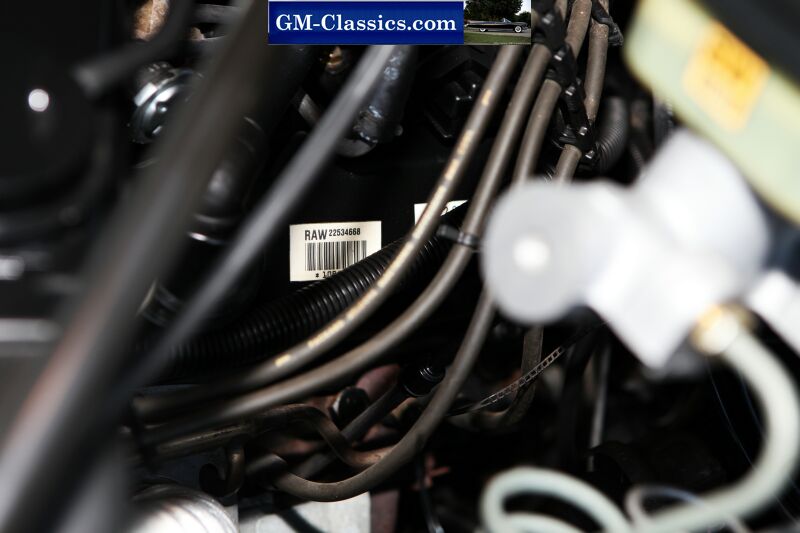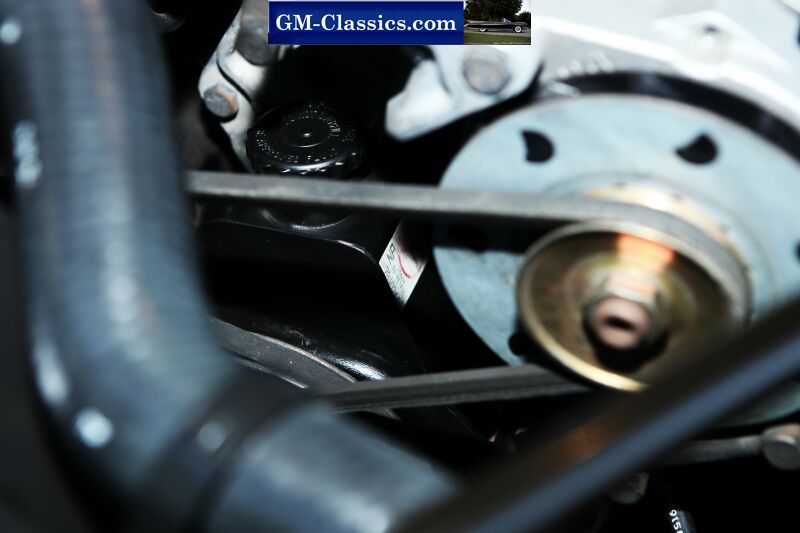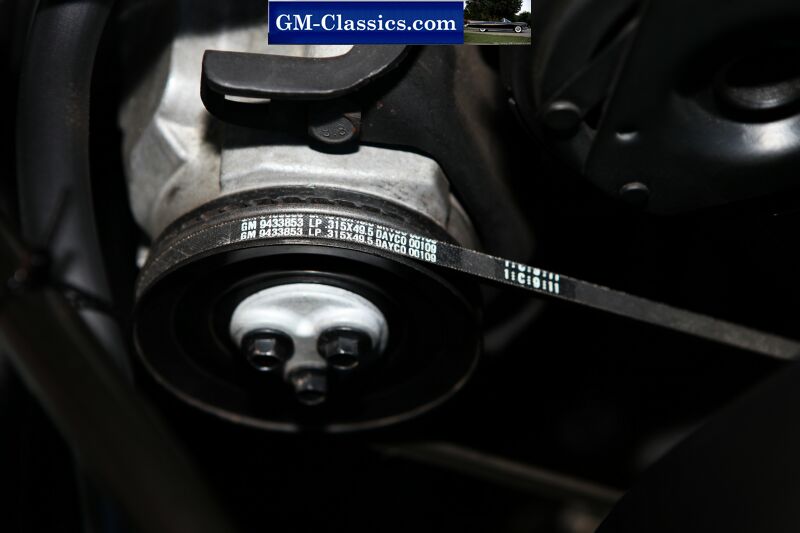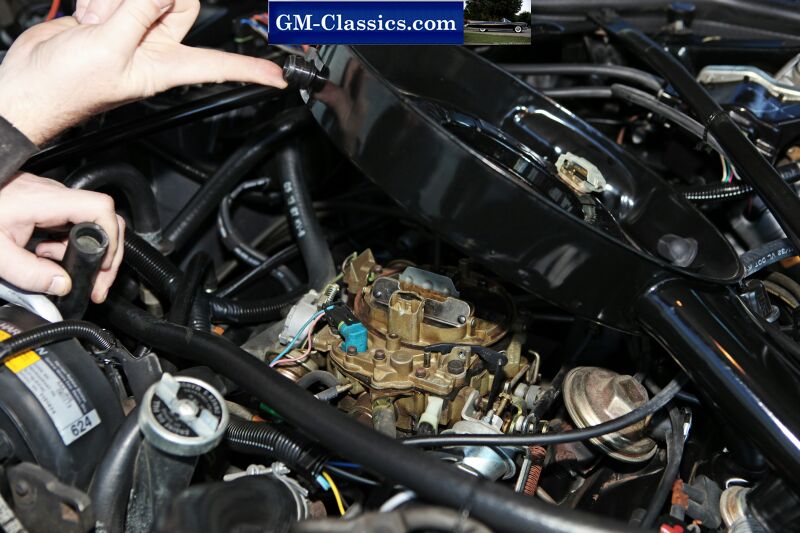 View of 307 4BBL V8 Carburetor. This should tell you how new this car is!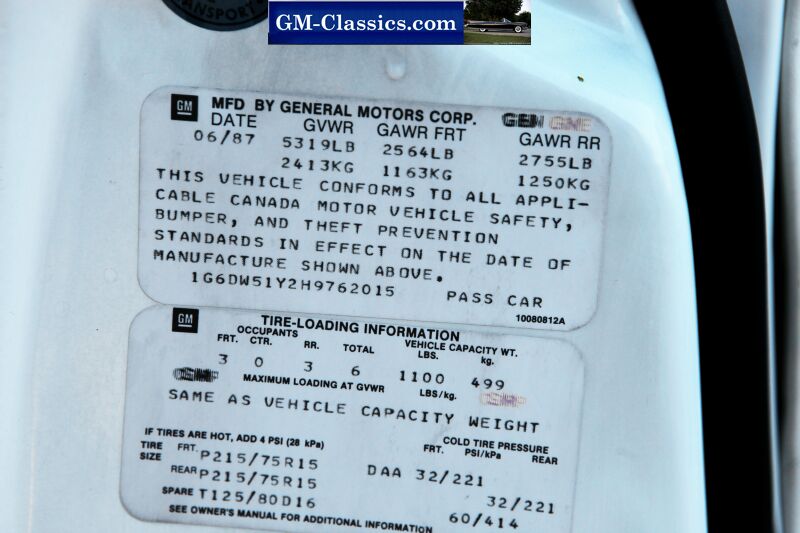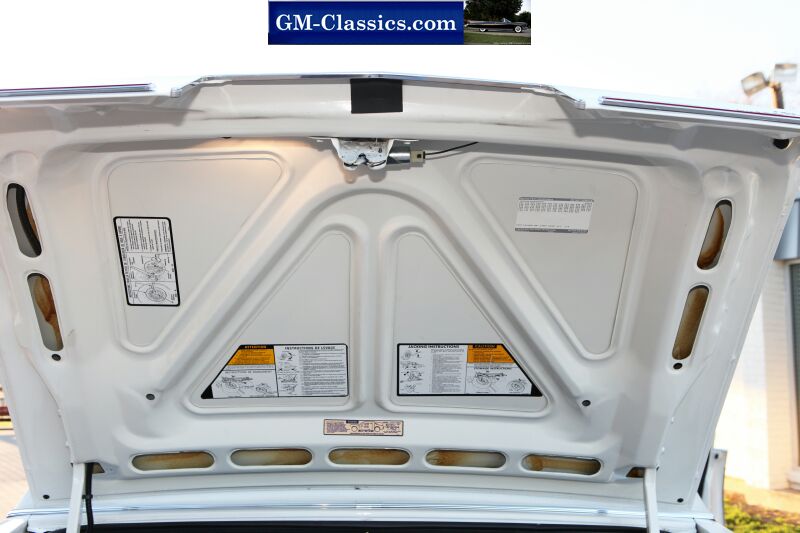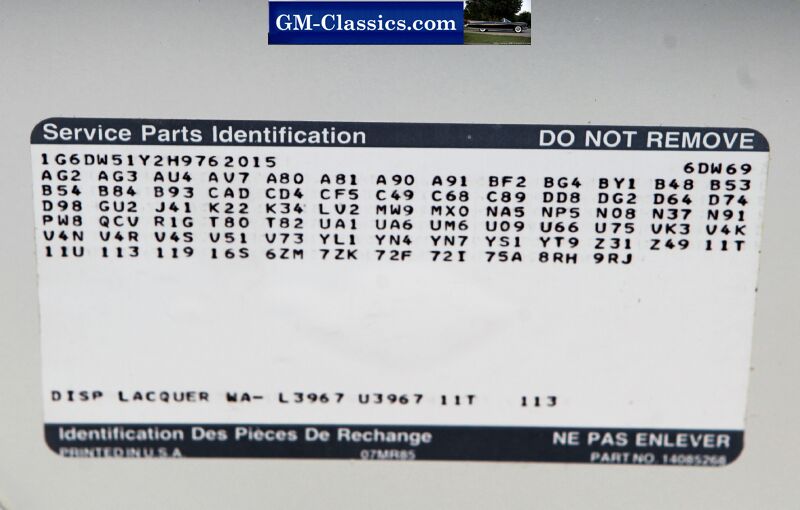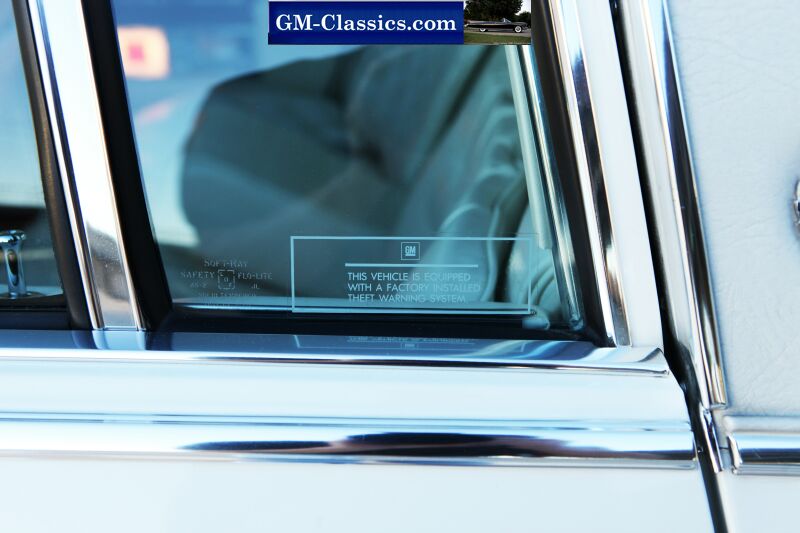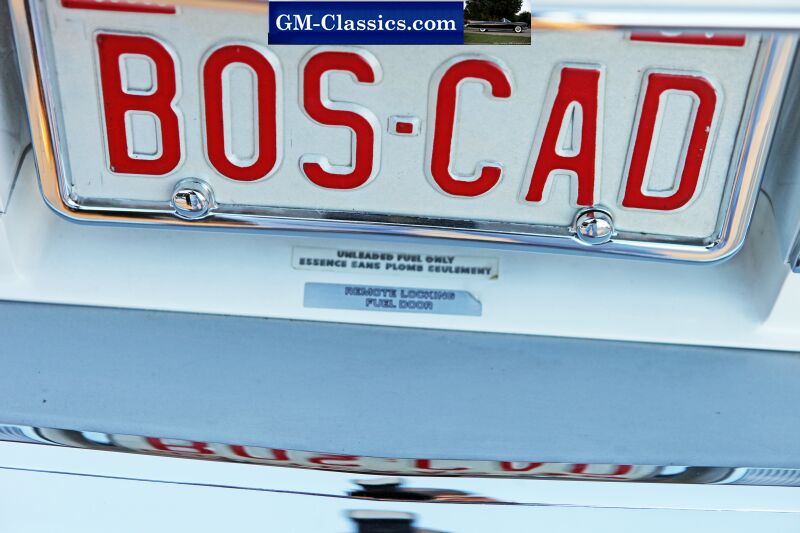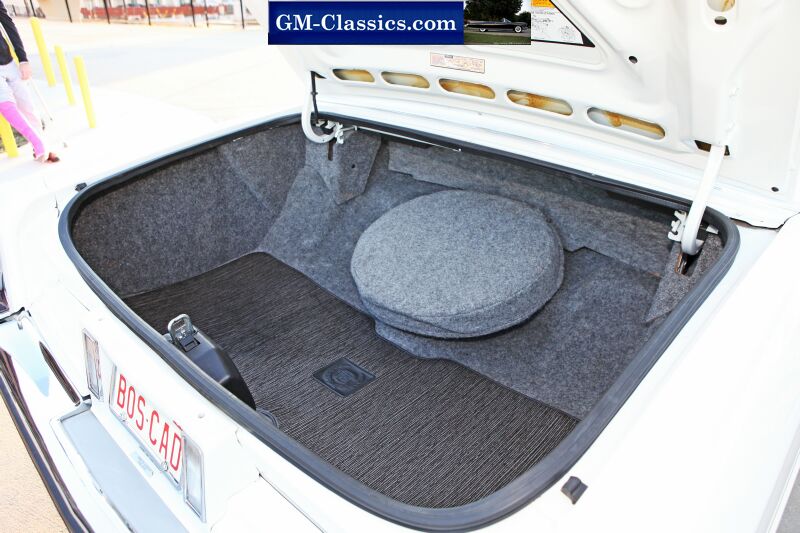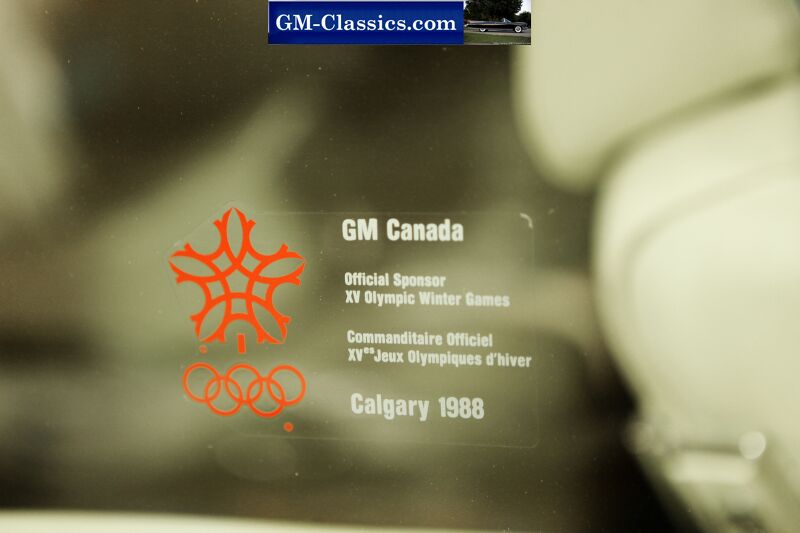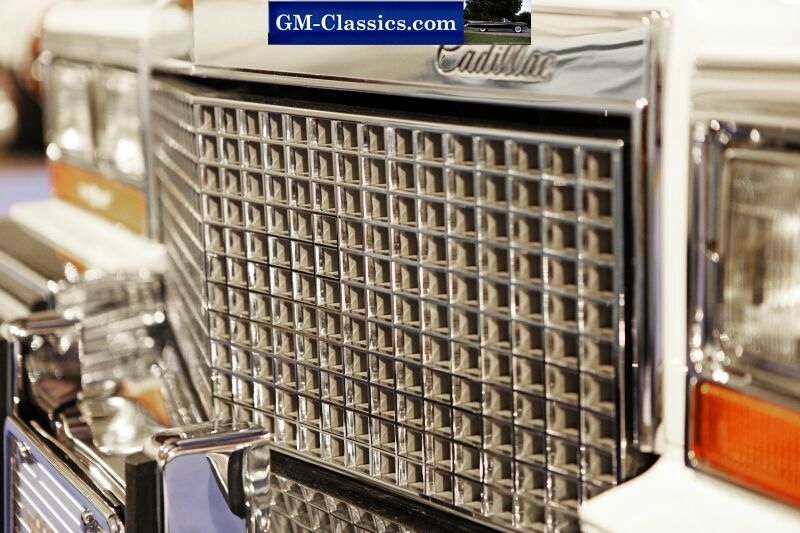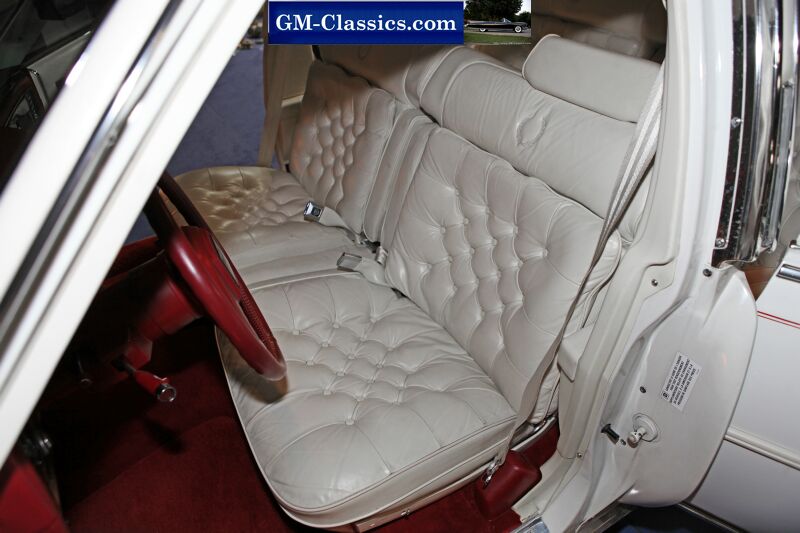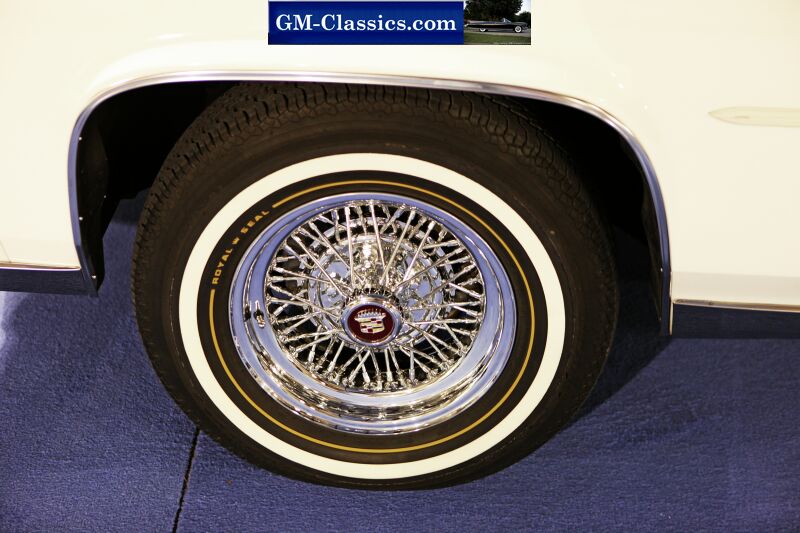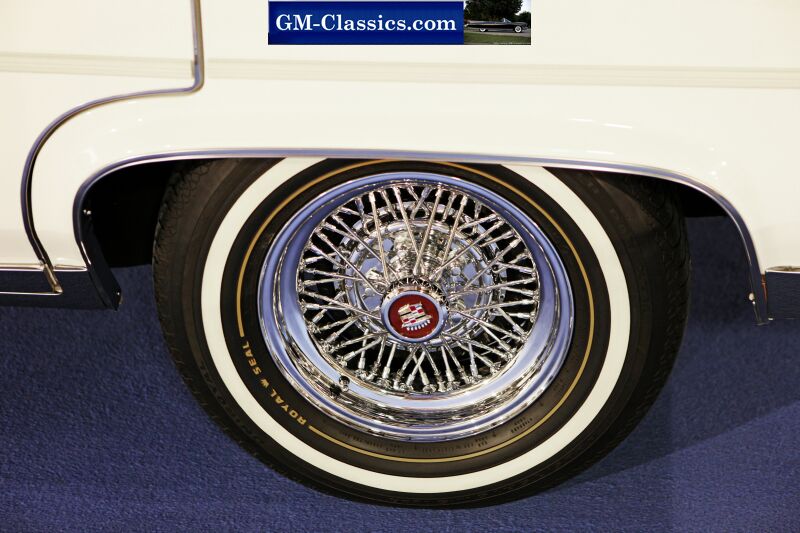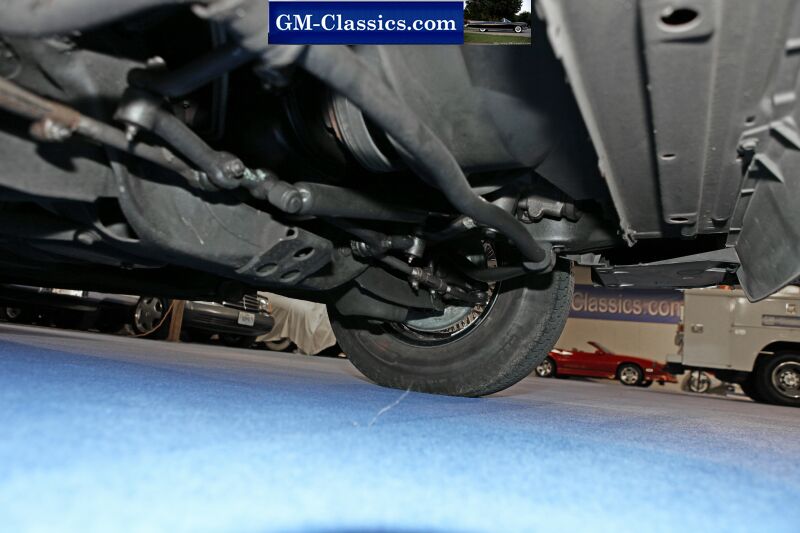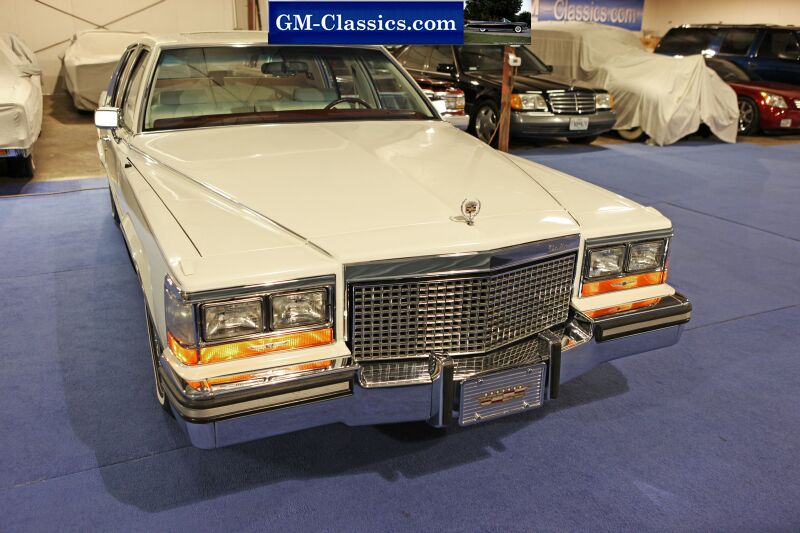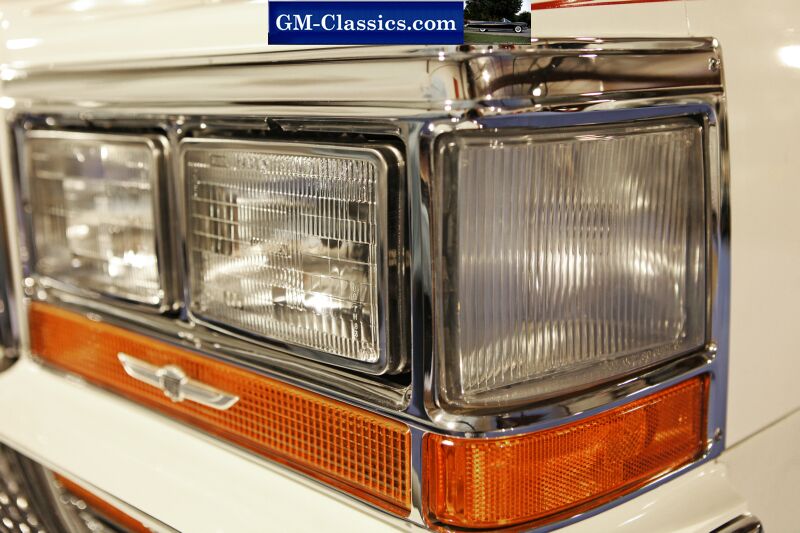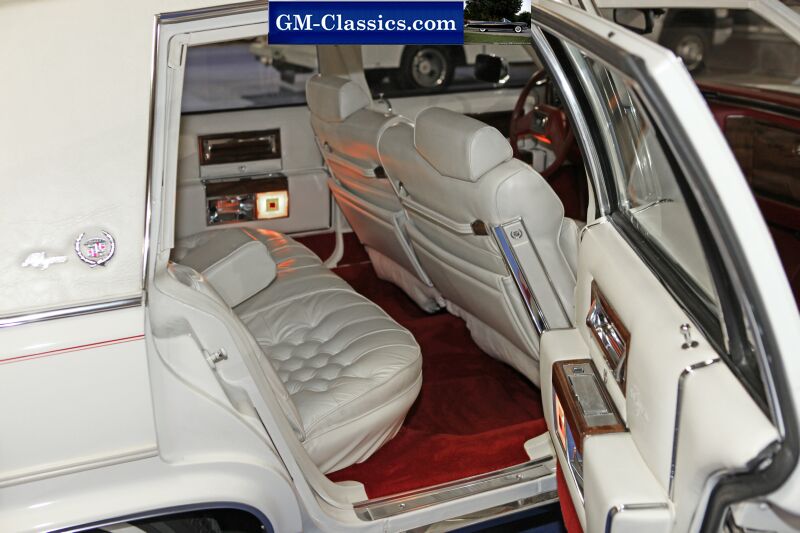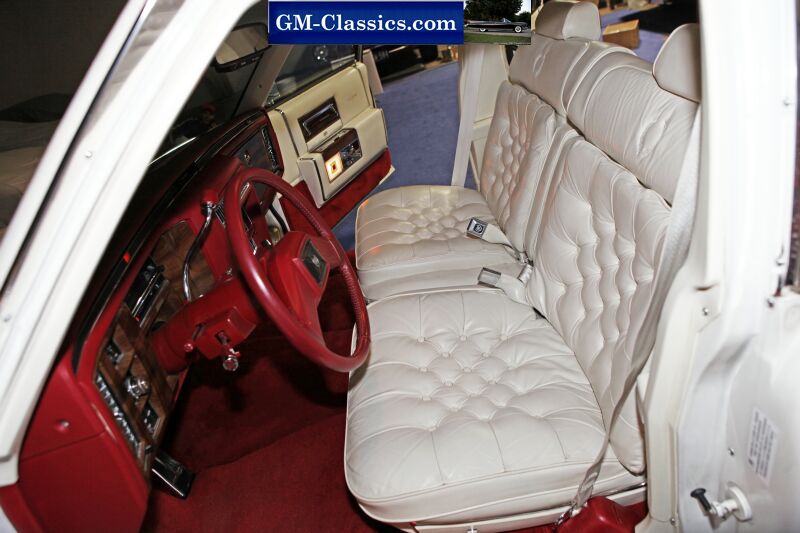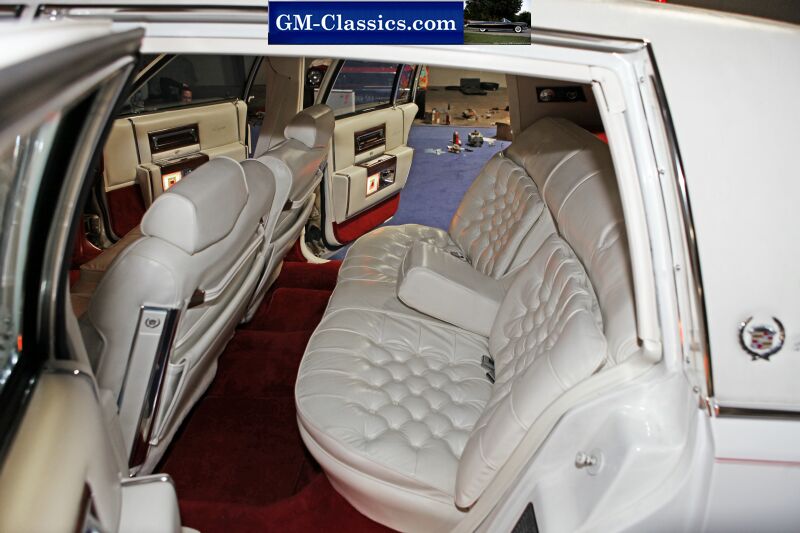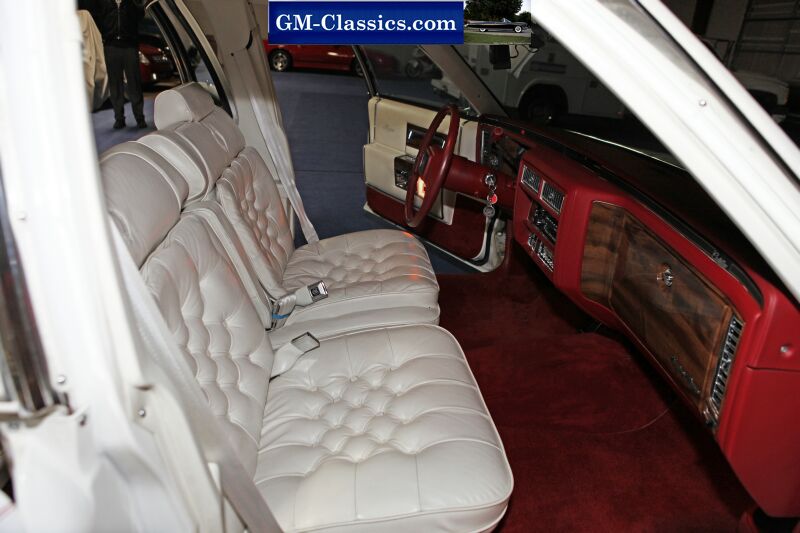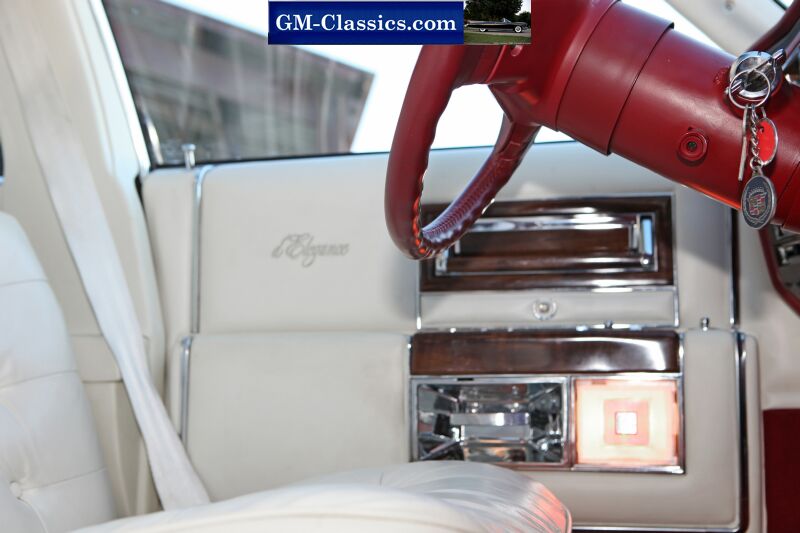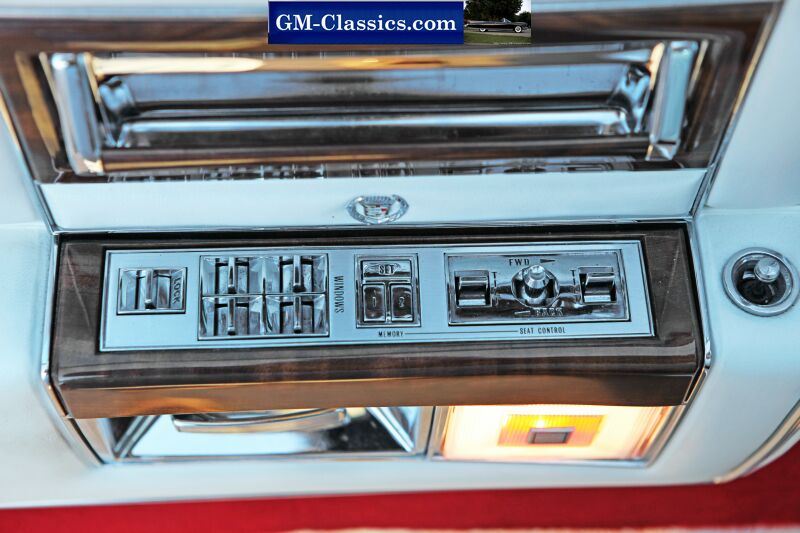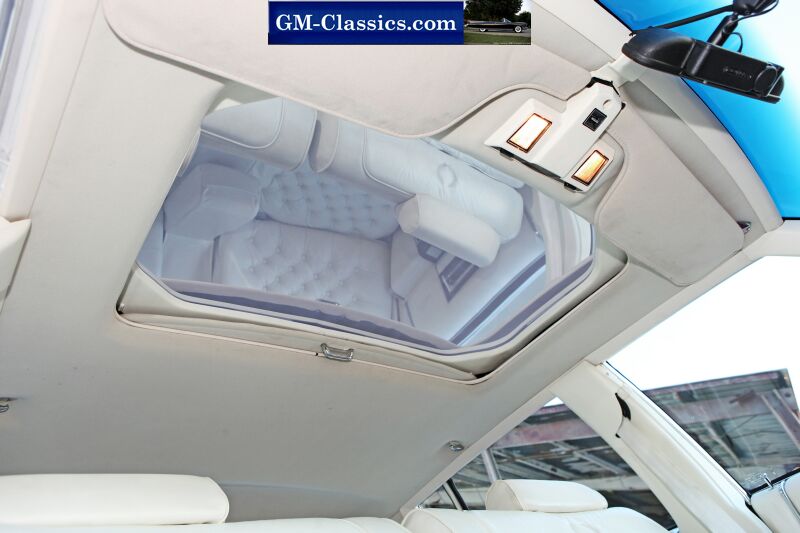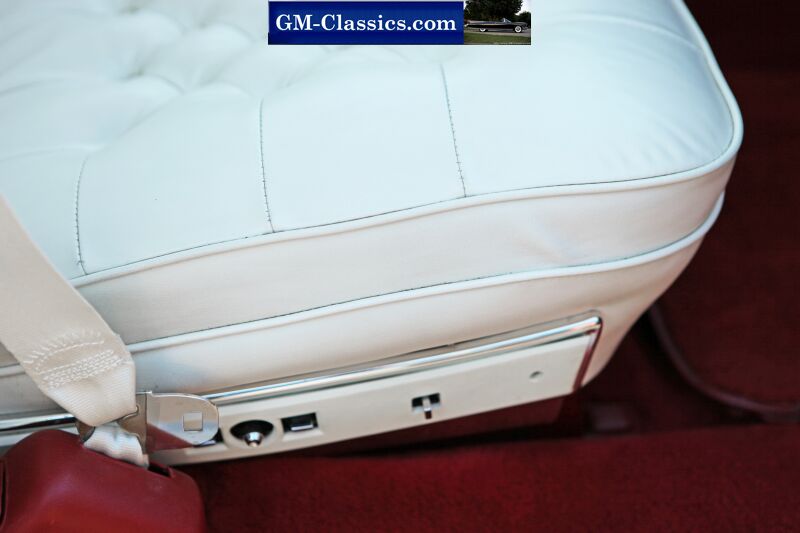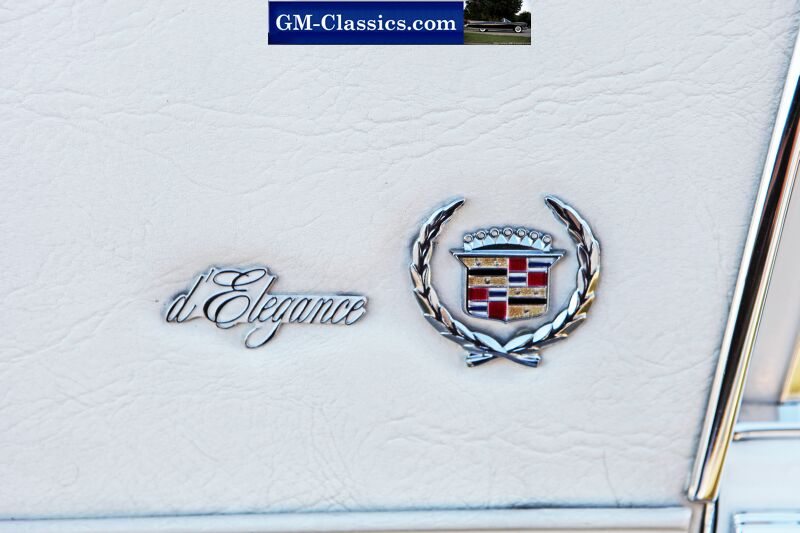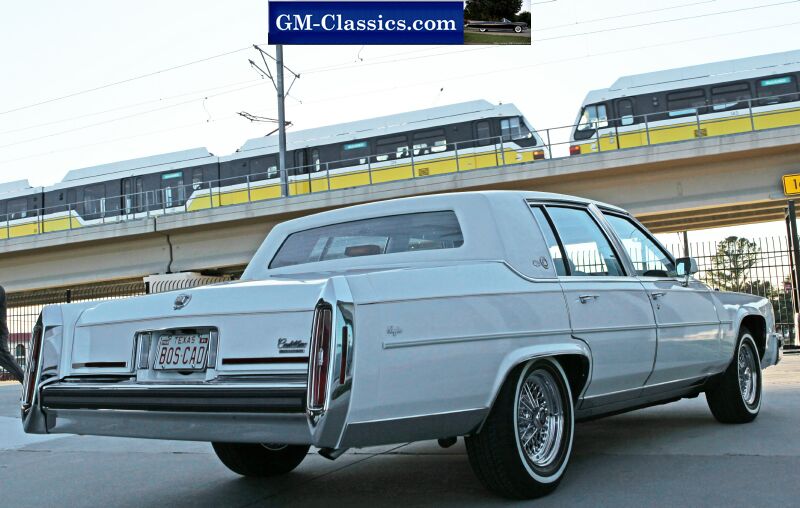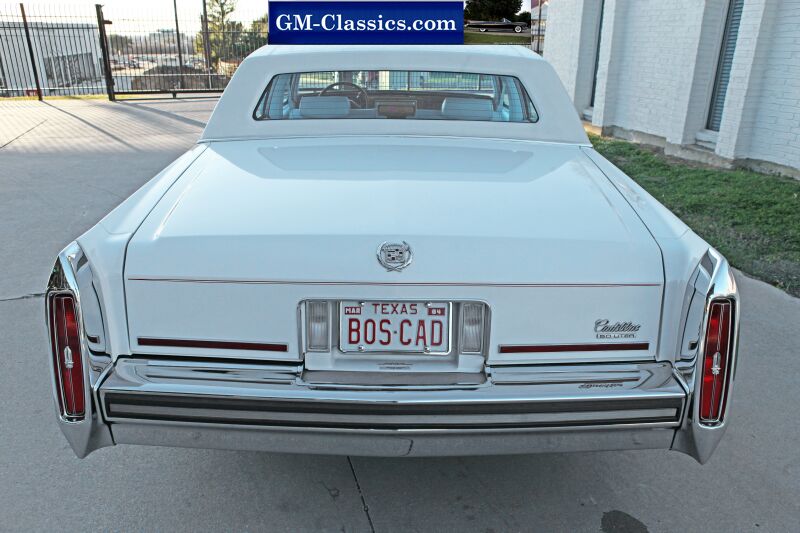 Click here for My Car Hobby Home Page
You can email me at Cadillacman@mcsmk8.com