1987 Camaro IROC Z28
5.7 Liter - As New
Matt Garrett - Dallas Texas - 214-878-3823
SOLD but Click Here for Current;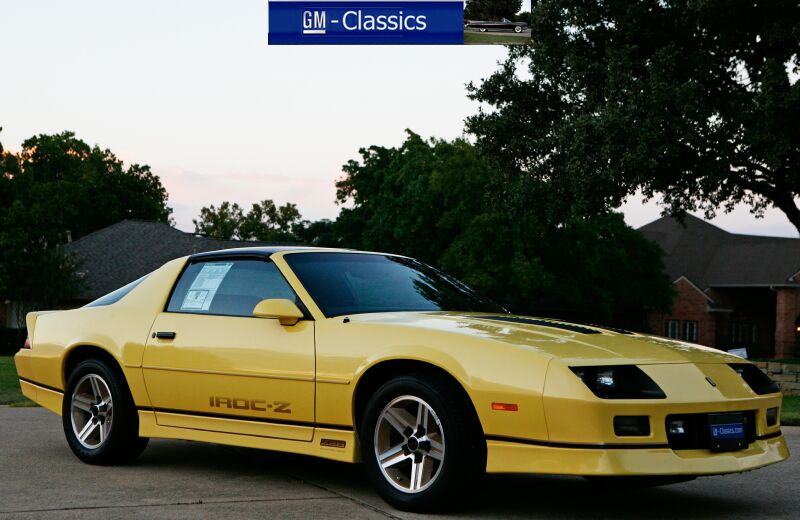 Click here for My Car Hobby Home Page
1987 Chevrolet Camaro IROC Z28 - AS NEW
1987 Chevrolet Iroc 5.7 Liter L98/BL2 TPI, T-Tops. Rare Yellow/Gold with 2 tone black interior. Built at the Norwood plant, this car was delivered to Bud's Chevrolet in the same state it was made in, OH. Bud's is a dealer known for getting the best of rare and fully optioned vettes, camaros, etc when they first come out for collectors. In fact several cars in my collection started life from Bud's and I was never the first owner. That is exactly the route this car went too. At 1700 miles, this car is as new with window sticker on the car and is a flawless time capsule. Absolutely museum quality original in every manner.
As many know, 87 is the first year for the 5.7 Liter in the 3rd Gen and is considered by some as the best year for the IROC. They really went all out in 87 on these cars. 1987 is also the first year to use the Hydraulic Roller Cam in the TPI motor too, combined on the 5.7 this really gave the 87 year a huge increase from the previous years and almost went to the near supercar level of that era.. in just a Camaro. To me all IROCs of all years are great when optioned right so its all good. Having the larger 5.7 also gave the car upgrades that are very sought after today like the G80/G92 Borg Warner 3:27 Diff with J65 disk brakes, KC4 engine oil cooler and many other performance upgrades that put these cars on the map as a very capable muscle car in its day.
Everyone today knows what an "IROC" is, so the car made its mark in history one way or the other. We know as car guys, the name IROC represents International Race of Champions, but just talking to some non car people, I have heard some actually say its because the car "rocked"..... Silly as that sounds, that factor may have played into many non car people remembering the name IROC today more than others... but it is what it is, and the IROC has come into its own as a collector today. This car here is also a 1SC car with the Group 3 interior options that gave it every available power option the car could get including power antenna, auto dimming mirror, overhead console and more. This car also has the AR9 option that is the two tone piping custom seats with the embroidered "Camaro" in them. These seats are really nice, and as a personal preference I like these so much more than F-body cars that got the "not so quality" leather option in later years. Of course this car sits on its original as new, ink still showing 245/40 16 Goodyear Gatorbacks.
As of this write up, this car is now over 25 years old. Man time fly's. If you were a car nut from the 80's era, you would remember the clout these cars carried when they went down the boulevard. I had the utmost admiration for the 5.7 Iroc and GTA. I knew when I pulled up to a 5.7 car in my L98 Corvette with a supercharger that the 5.7 still could be a somewhat of formidable match if it had a few little bolt ons. Just stock the 5.7s were one of the most capable F-Bodies ever built and we really played with these cars pretty heavily in the day. We learned you could actually go 165MPH in these cars with a handful of small mods... and for a production camaro in 1987, it was unheard of given the history of all cars previously. If you really modded them, you could go about 200.... and this was my car in those days; http://www.mcsmk8.com/83-TA/TRANS-AM.HTM
That is sort of my experience with these cars in the 80s, thus I have the fondest memories and utmost respect for the last of the 3rd gen cars, especially the nice 5.7 Irocs and GTAs still left today.
Although the 5.7 Iroc with T-Tops is considered pretty rare, there were a good number made in collectors terms. No one knows the exact break down but there were 12K 5.7 liter cars built for 87. I would take a random guess that about 40% of those 5.7 cars had t-tops making that # 5000 or so. However there were only 3052 Yellow cars made, and that 3052 # is actually the total # of all yellow Camaros made out of the whopping 137,760 1987 total production. So at less than 3% of the cars being Yellow and less that 10% being 5.7 Irocs.... It leaves this car in the darn near needle in haystack category..... But whoohoo, that matters not other than when you add in the fact the car is brand new still... With that factor, it very well could be the only one on the planet like it..... and that is exactly why you see it in my collection.
When we start looking at cars from the 80s and even 90s, both you, I and John Doe can pick up the phone and find a brand new GNX tomorrow. We can find a brand new 1989 Turbo Trans Am tomorrow. We can find a brand new 90-95 ZR1 corvette tomorrow, we can even find a brand new Grand National should we make 2 calls. Of course all the mentioned cars are going to cost us a pretty penny to get, but they are available should we take that whim. Now start looking for a brand new 5.7 fully loaded IROC..... then start looking for one in a rare color....... I think you get the point... Its not that easy, and again these are the kind of cars I try and find vs the more available standards people go after.
Although these cars are not that stellar in performance compared to newer technology F-bodies and Corvettes, they still hold their own for what they are. They most certainly have an old school flair mixed with the technology of the day, something the 4th gen got way away from with the motors under the dash. I called it quits on those. If you were a hands on gear head from the 60s and 70s, the Iroc is really up your alley combining old school with new. After that cars just get too complicated to play with and have fun. I firmly believe that the rare optioned, well preserved last of the 3rd gen cars will be amongst tomorrows highly appreciating collectibles. They are already getting snatched up by collectors now so the fire is being kindled. The rare and nice 69 camaros are big money as you know... The nice 79 TAs and nice 79 Z28s are too now... Why not the GTA, Iroc and certainly the TTA?
PS... I am always in the market for brand new and saved rare IROCs and GTAs.
CLICK ANY PHOTO FOR AN EXTREME BLOW UP!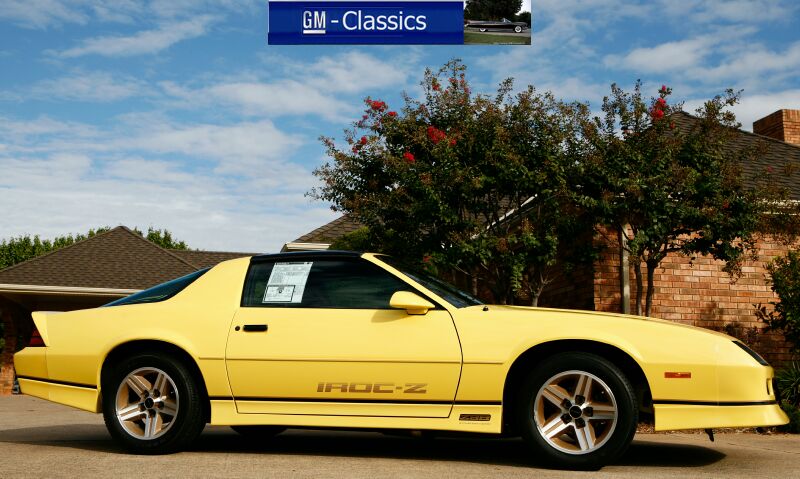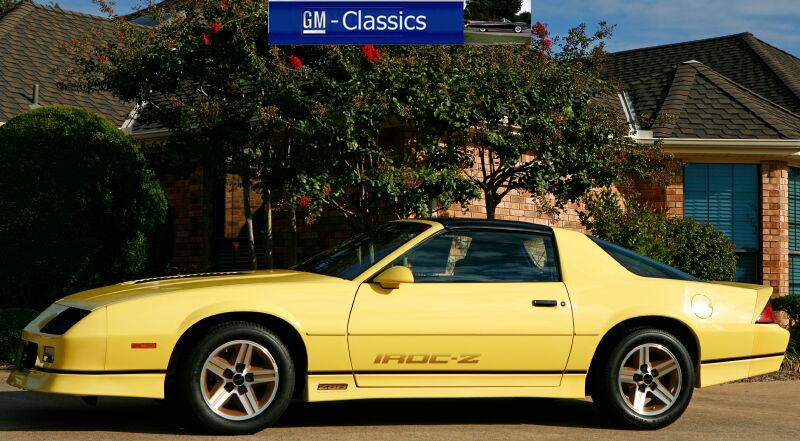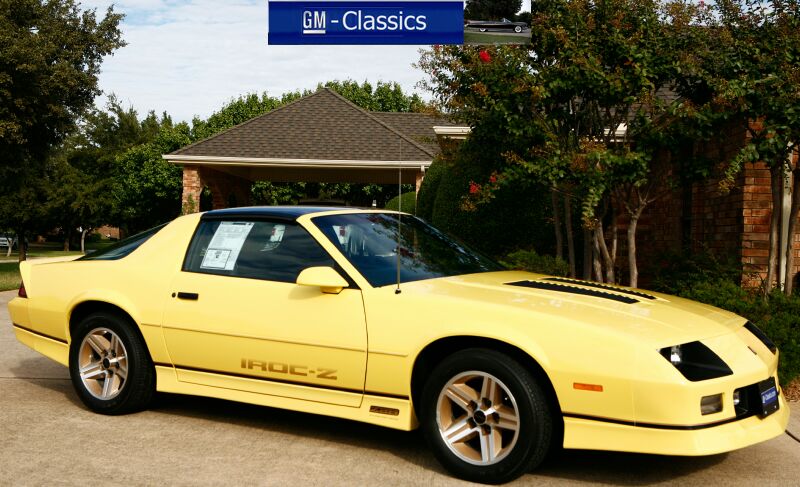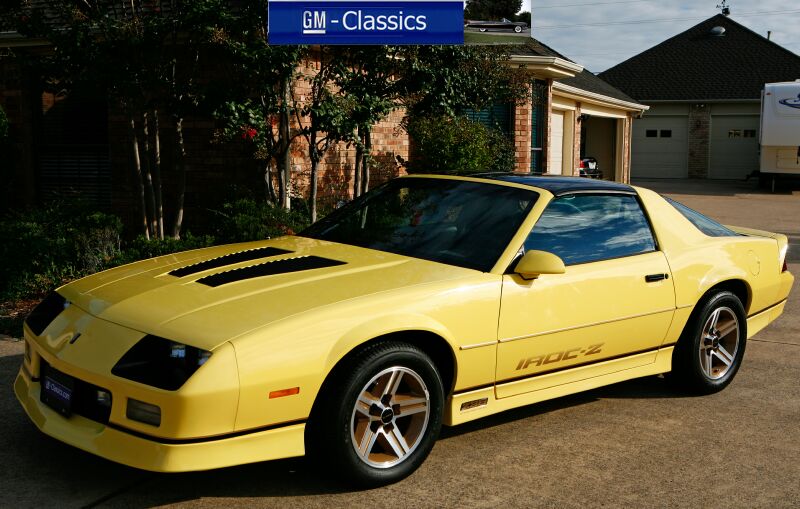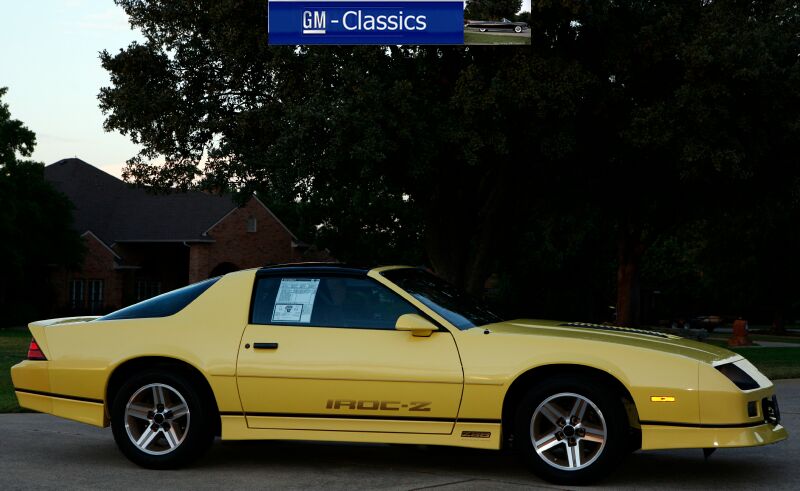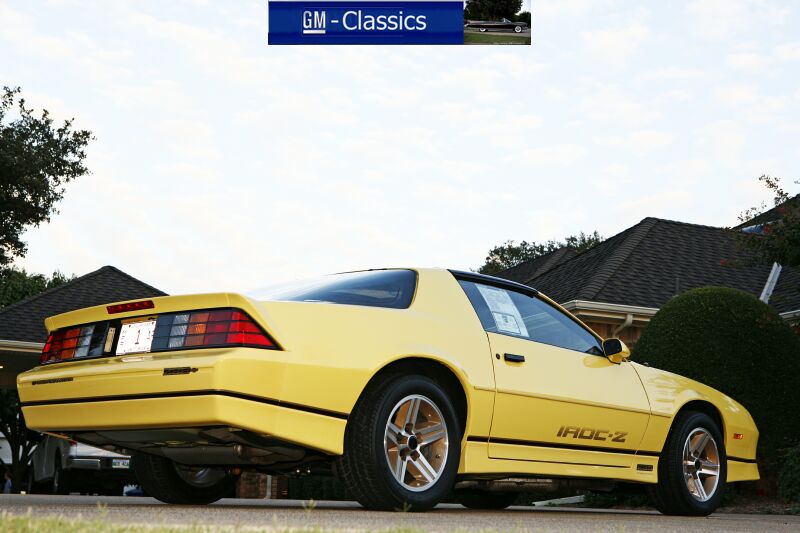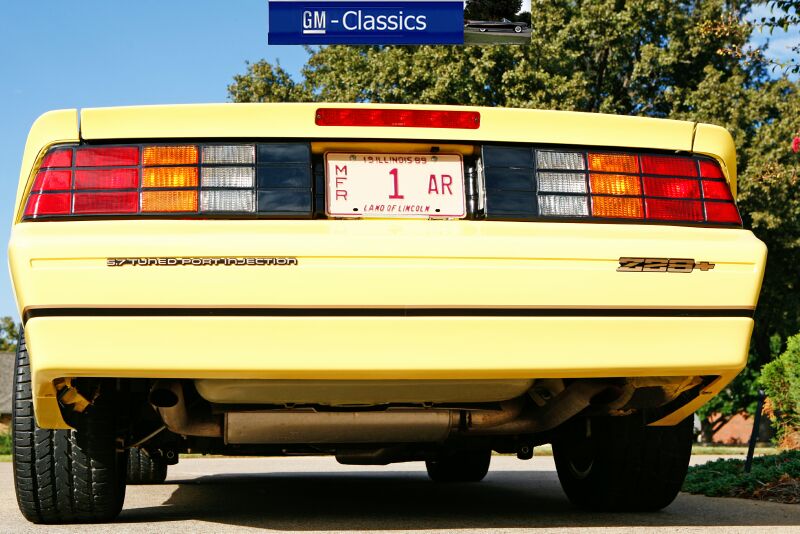 Plates for display only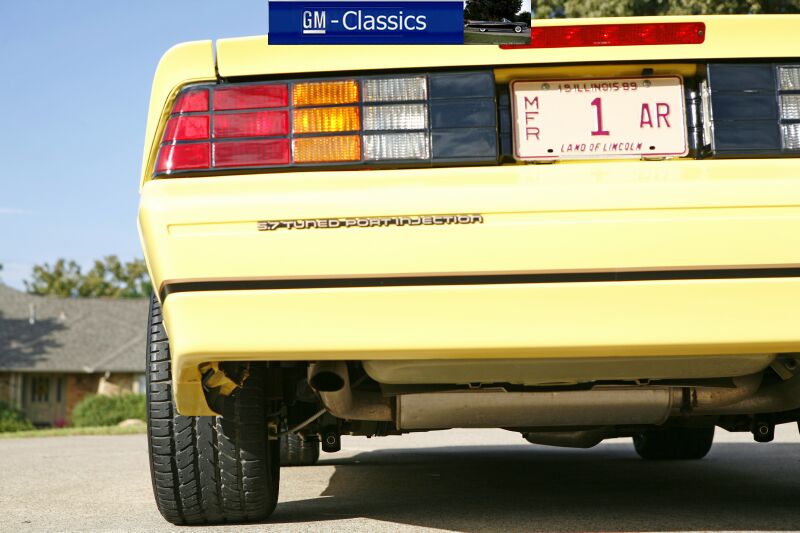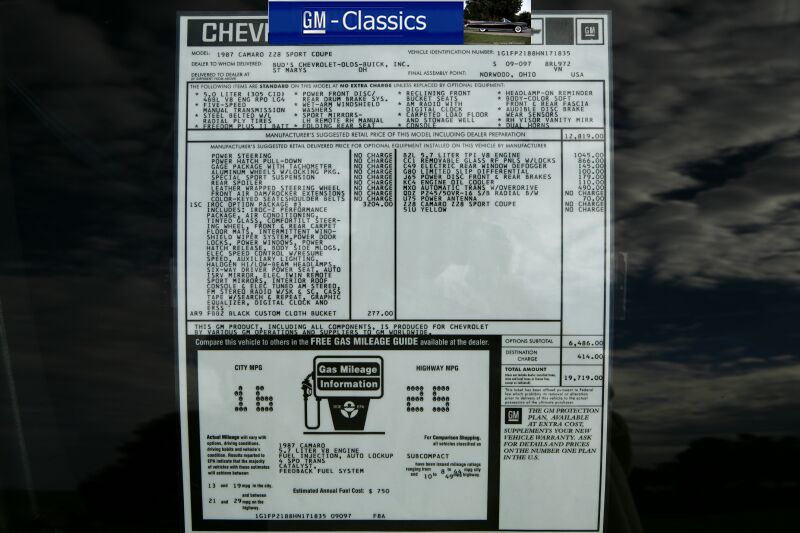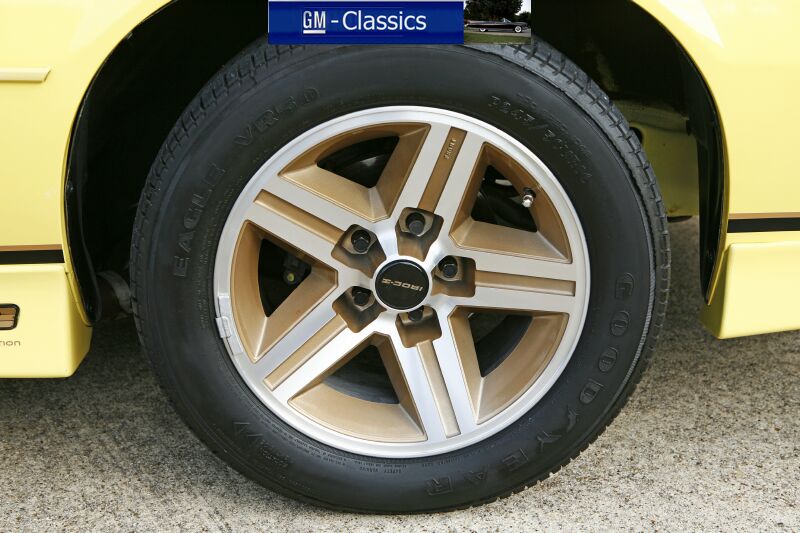 As new original 245/50 16 Gatorbacks. You cant duplicate these... at least not yet.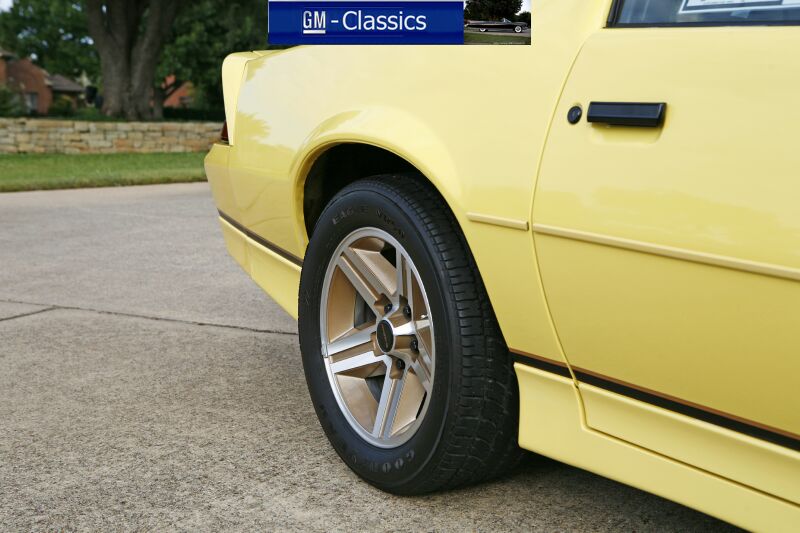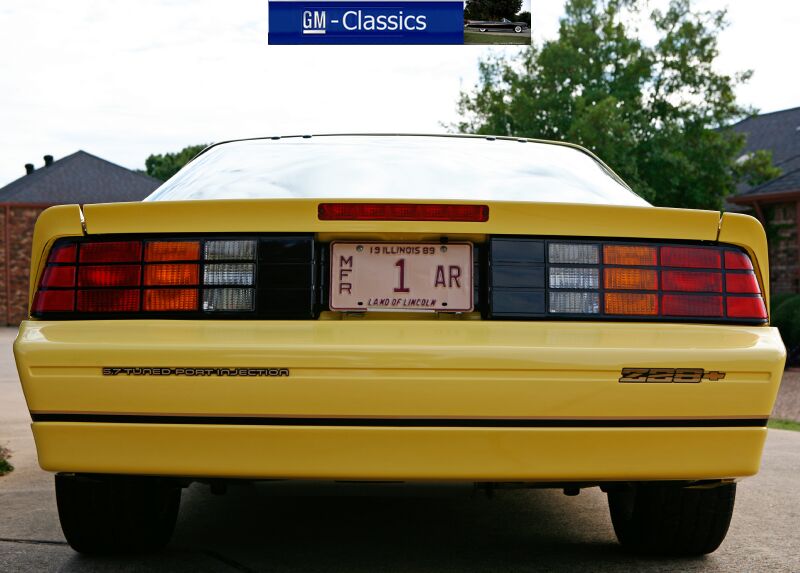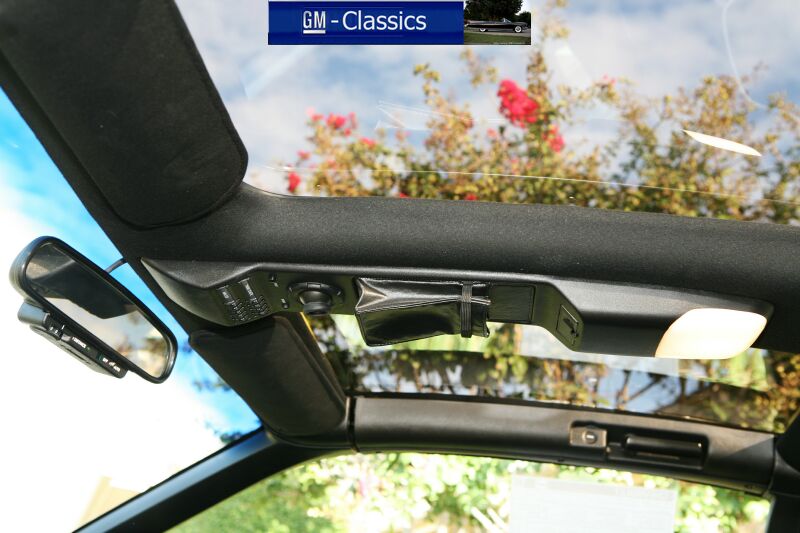 The neat overhead console/trip computer/map lights and dimming mirror. This car is loaded.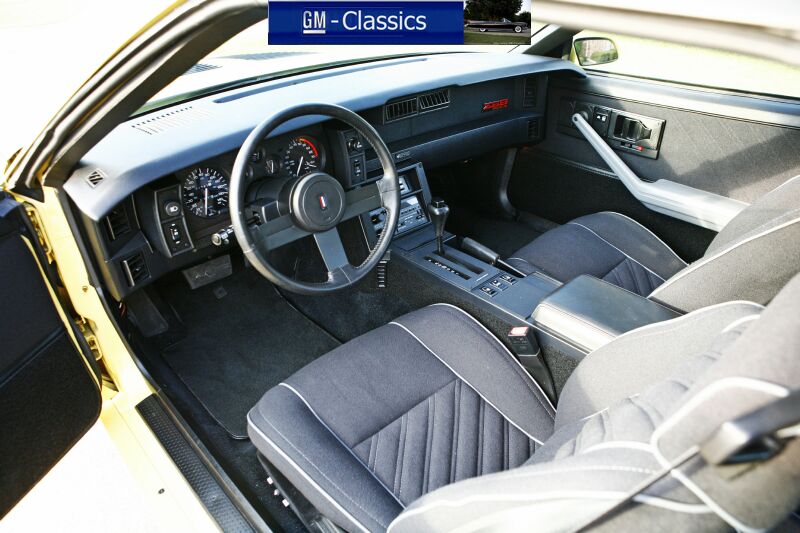 The 2 tone special seats. Power too.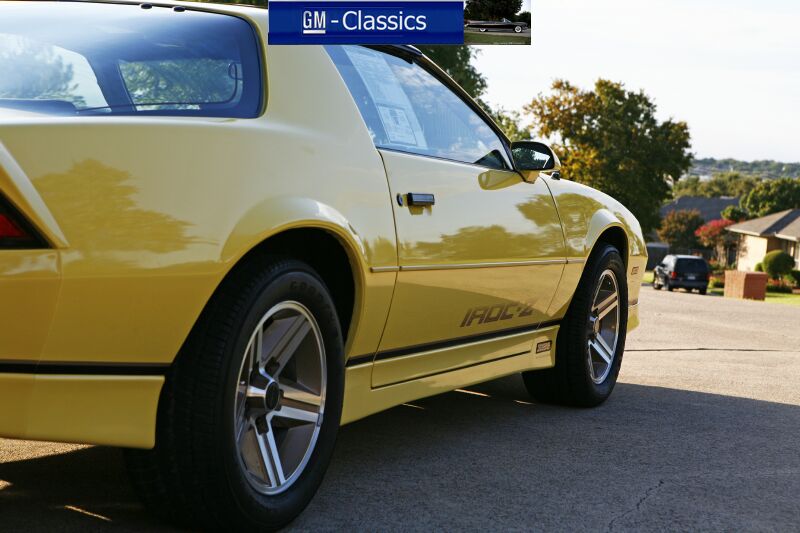 Paint and body to be what is expected in a museum level #1 car.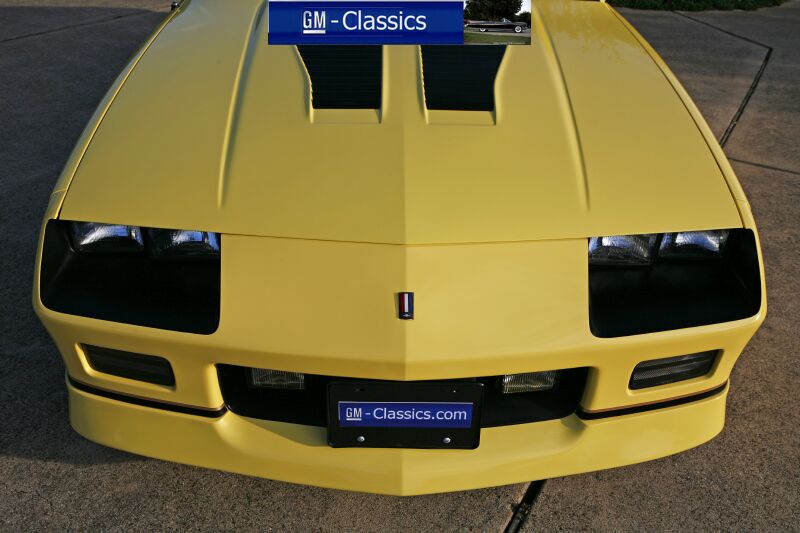 Factory Plate Bracket was mounted at Buds... Curse them... but can come off of course.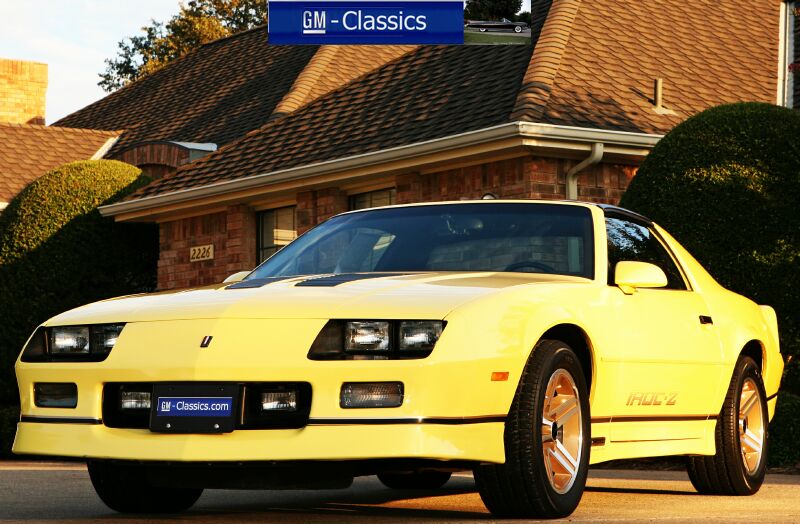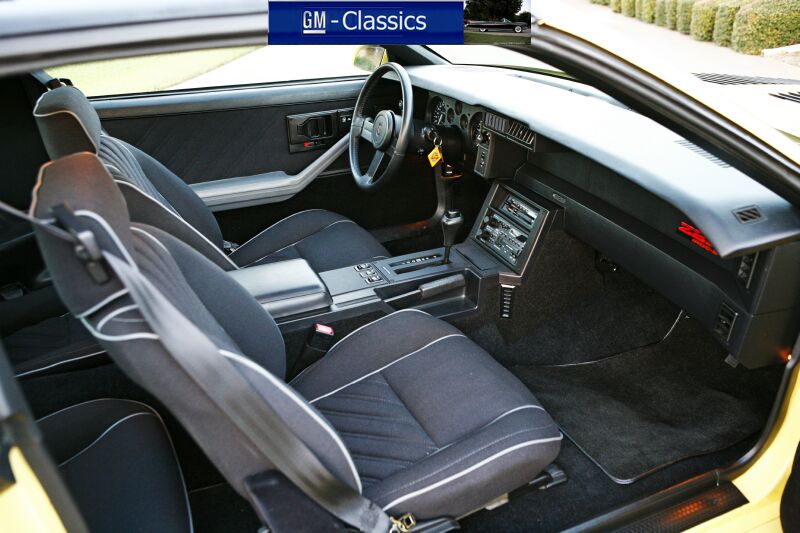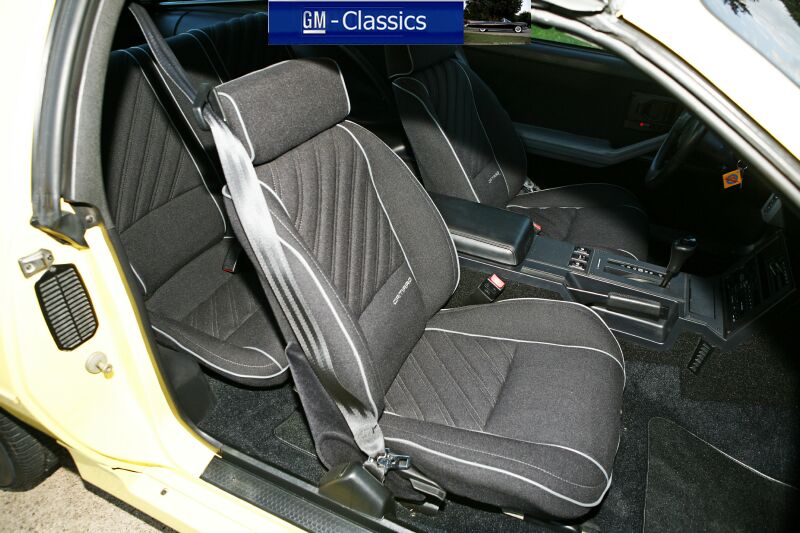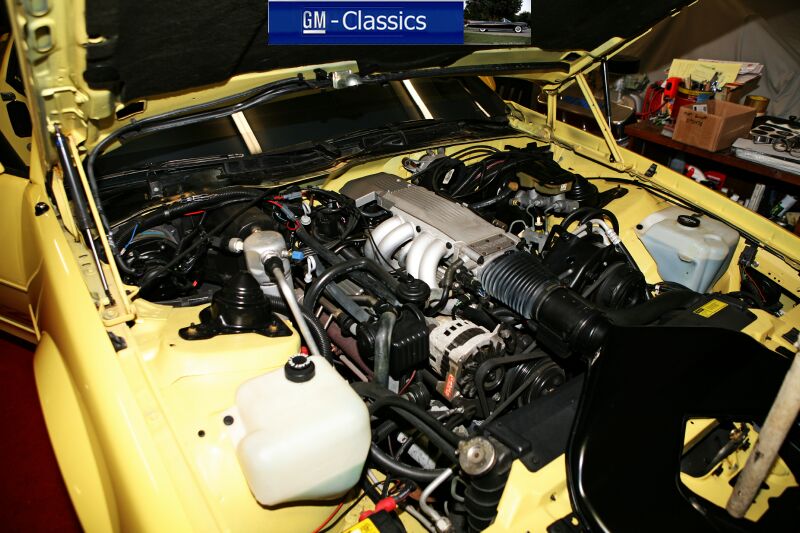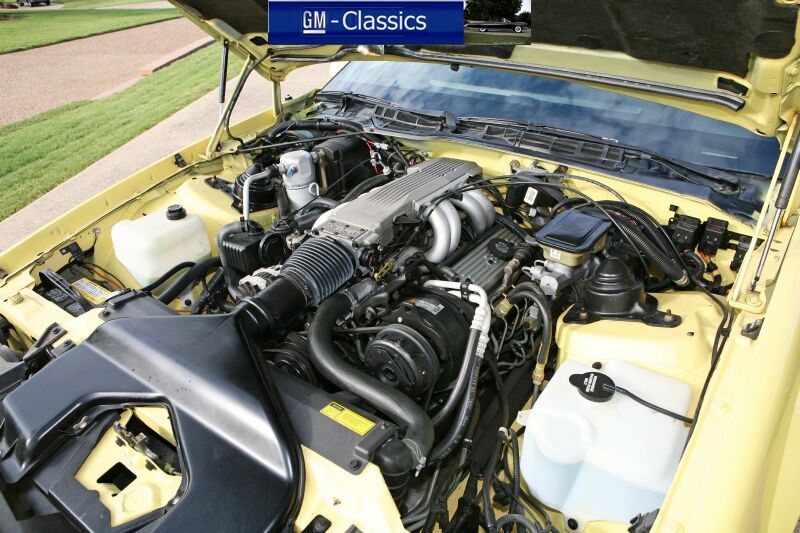 As new, and perfect 5.7 TPI Hydraulic Roller Engine, Center Bolt Valve Covers.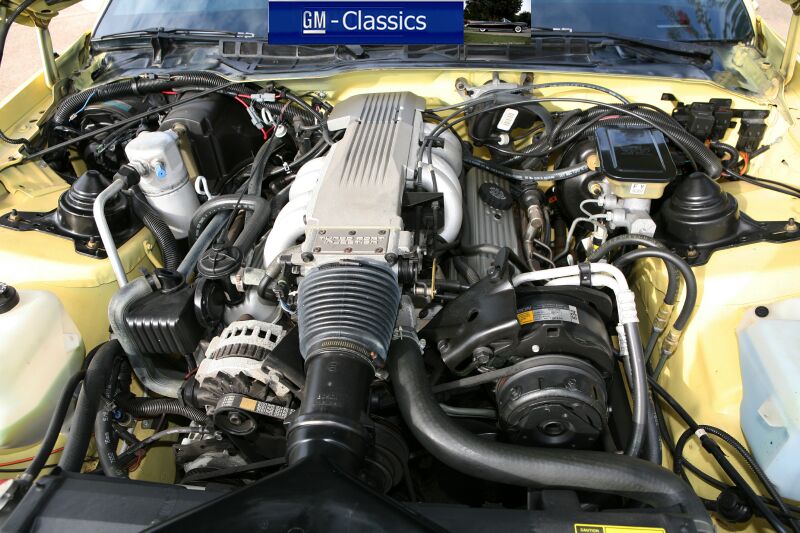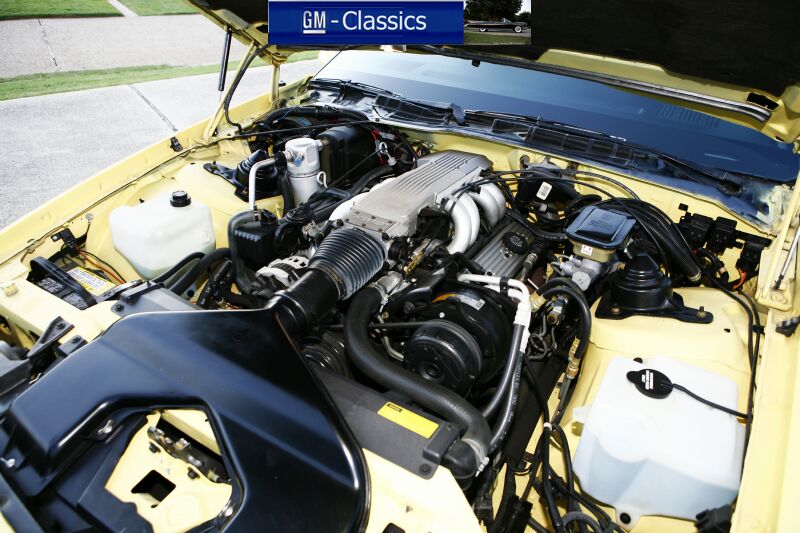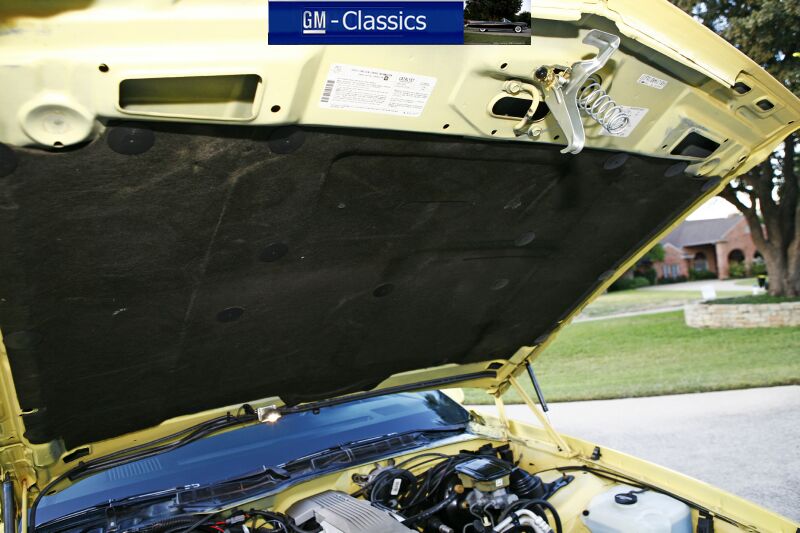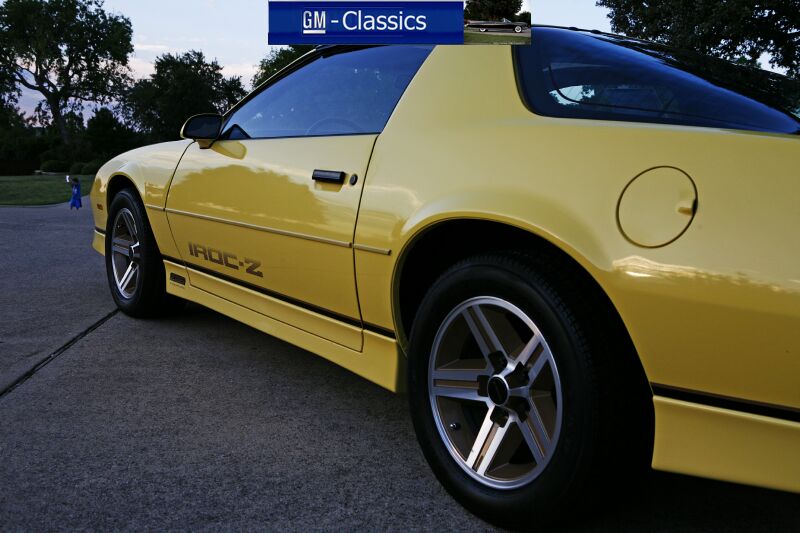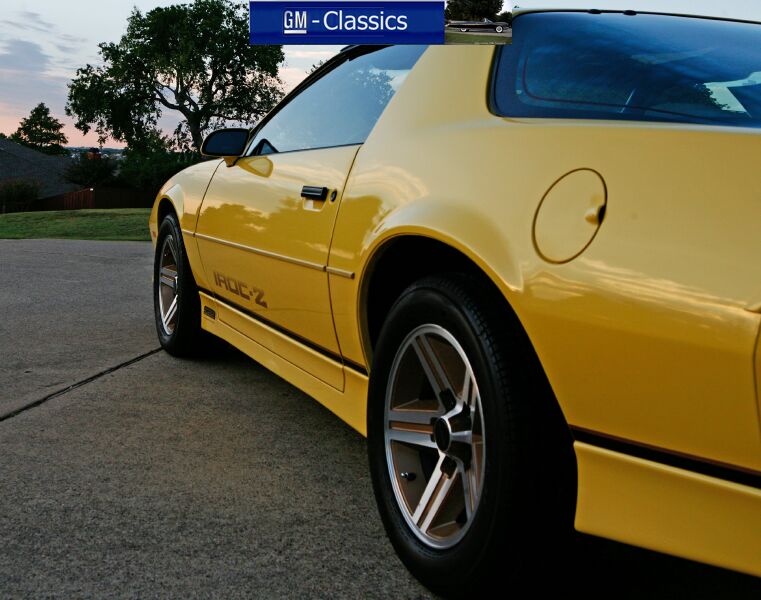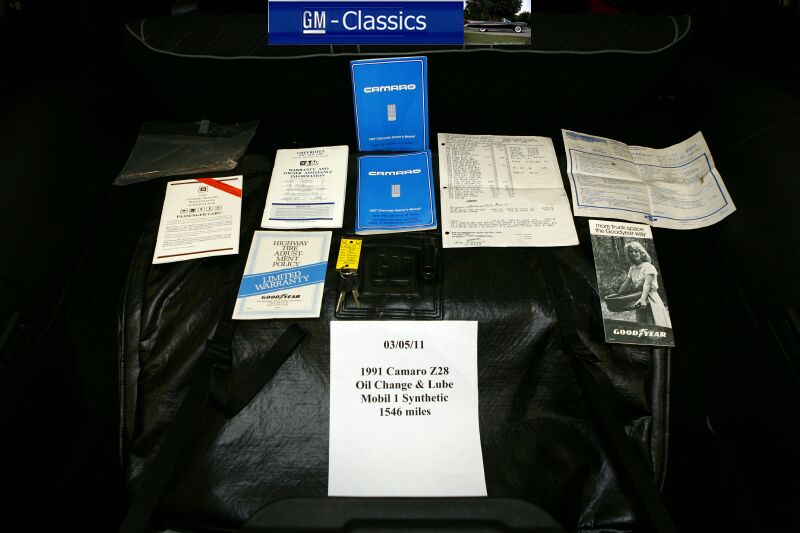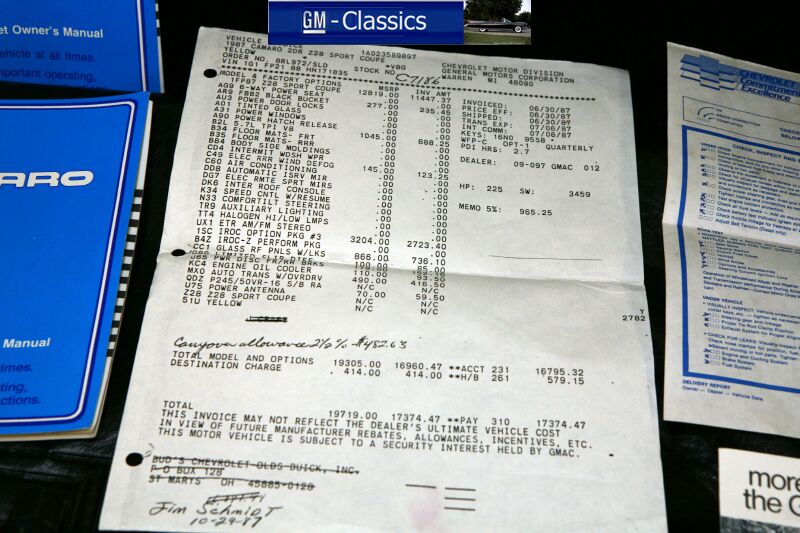 Original dealer invoice.. Jim Schmidt was the collector that held this car for all the years since 10-87.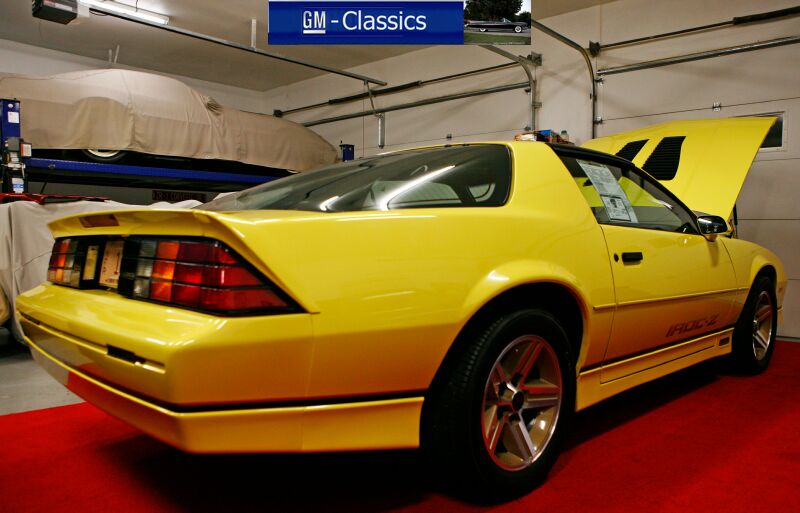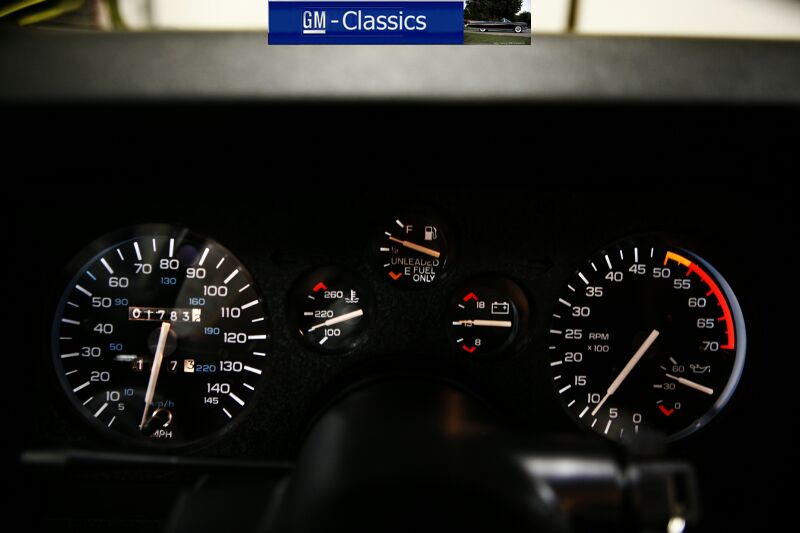 Car had 1500 miles in 1987... it was driven from Buds and put away... stored since as a museum piece.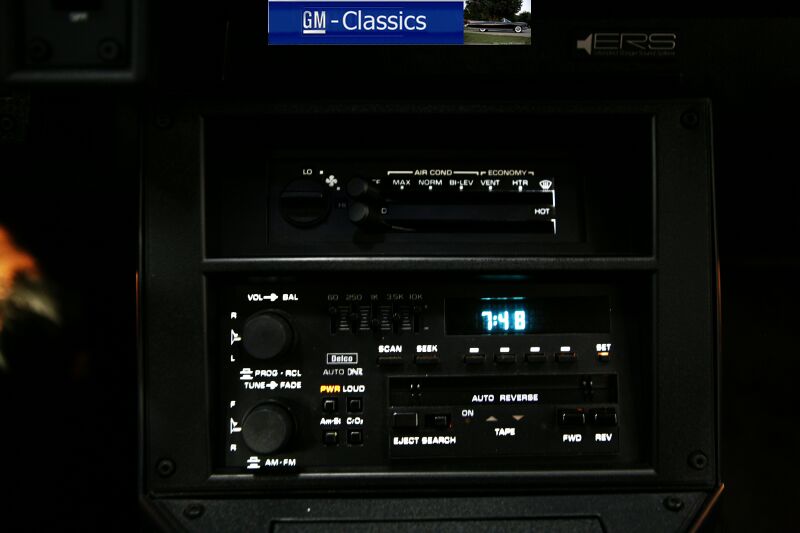 87 could have had the Bose radio.. Only thing this car does not have... and if it did... it would not be working either like the rest... so this is a blessing.
They did away with the Bose in 89 and this is the top radio.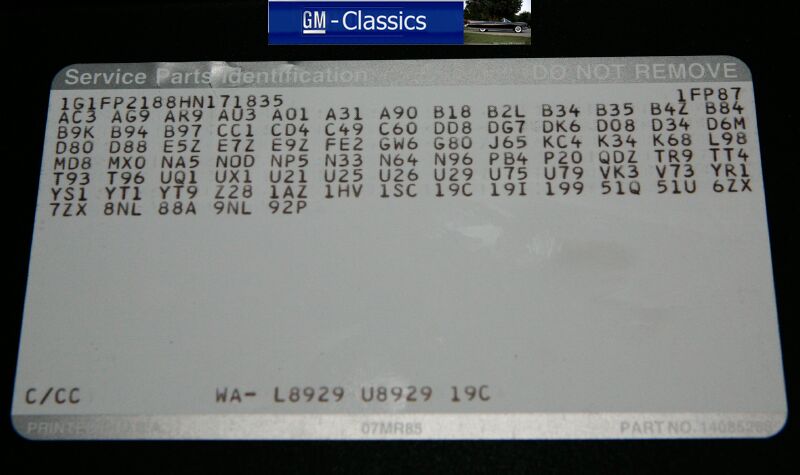 This everything RPO list.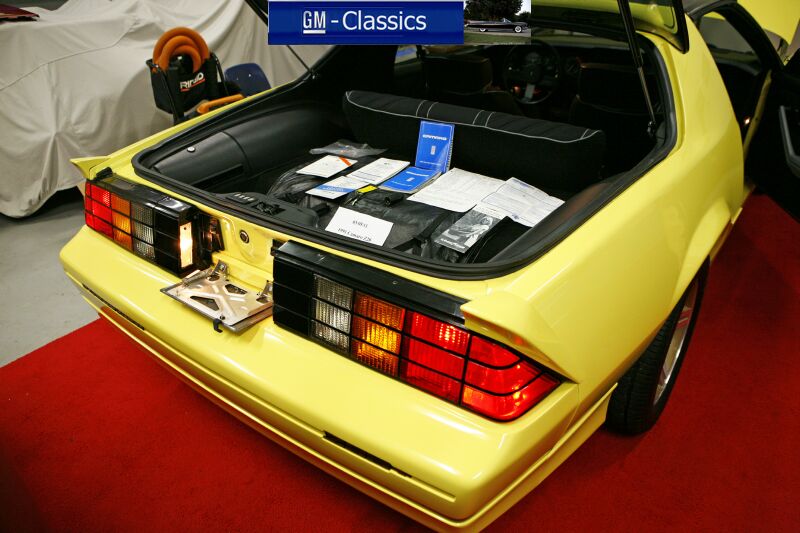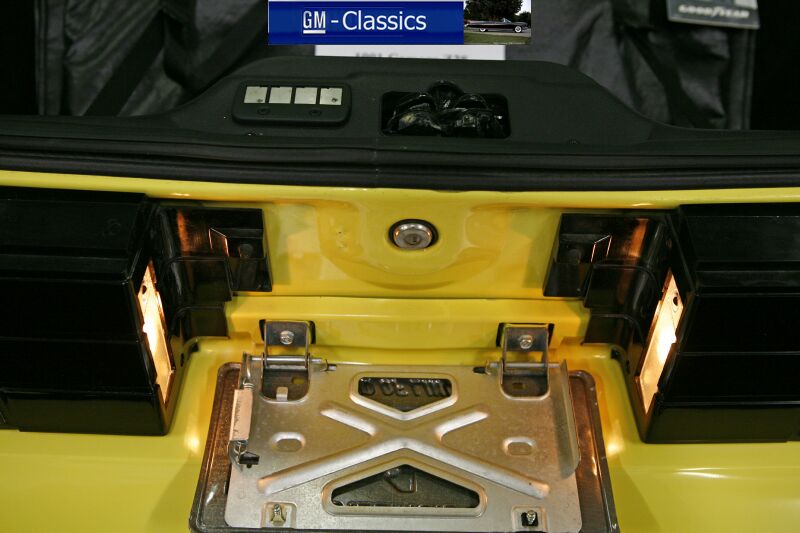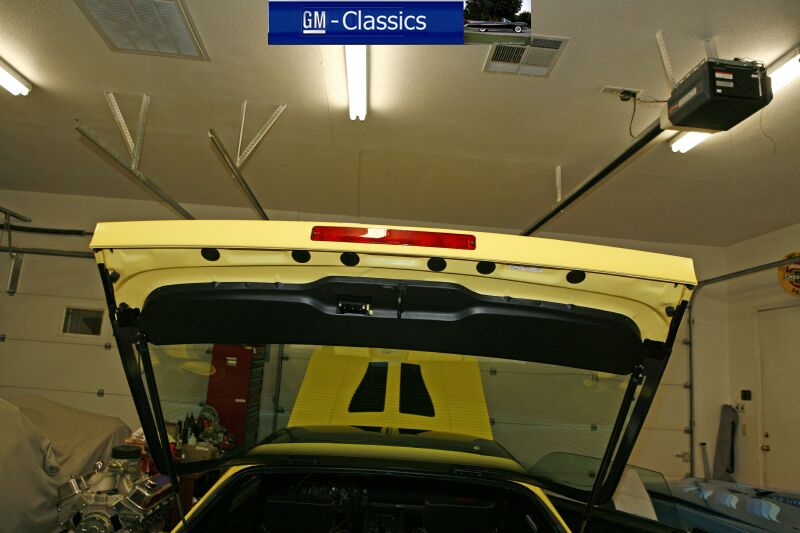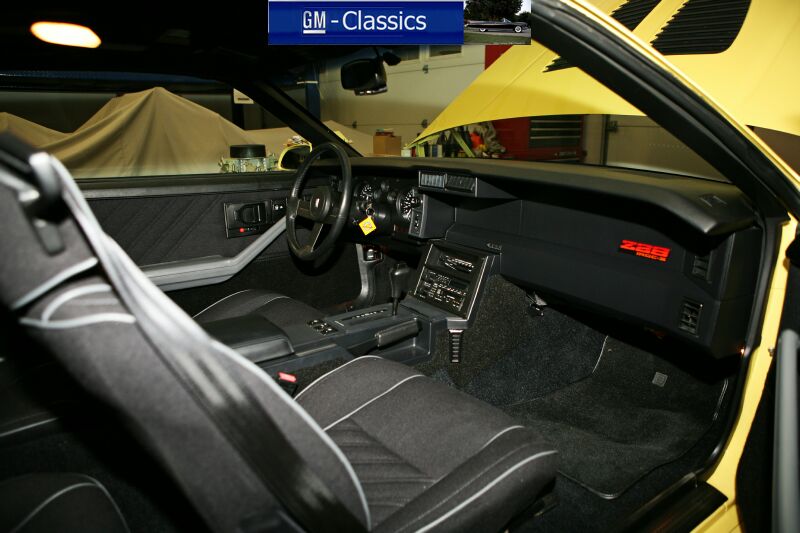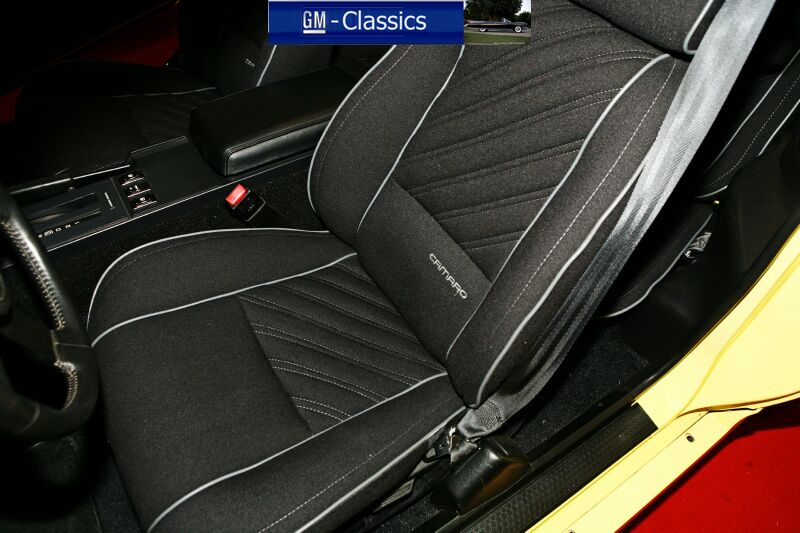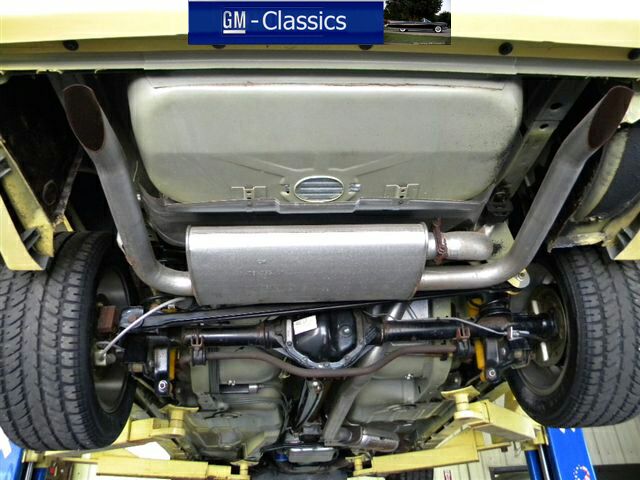 As new, no undercoating, no spray paint... just perfect, best in world car. Every tag, mark and decal in place.. and not detailed or doctored.. the real thing original.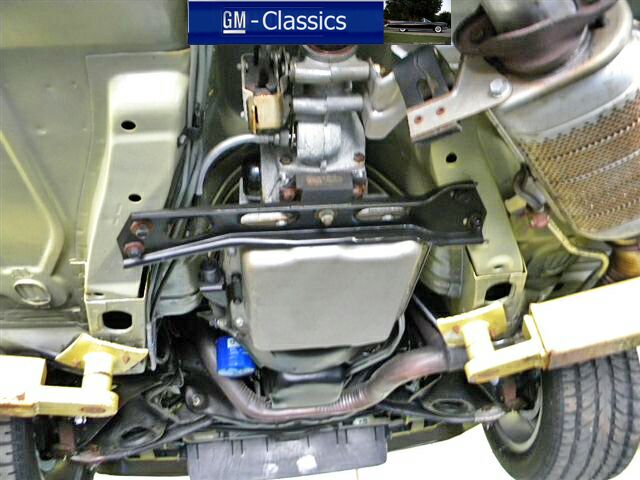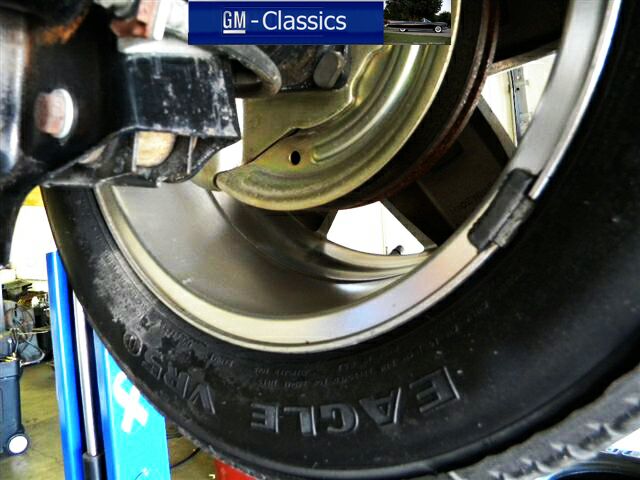 Below... Optional Power Antenna is Up.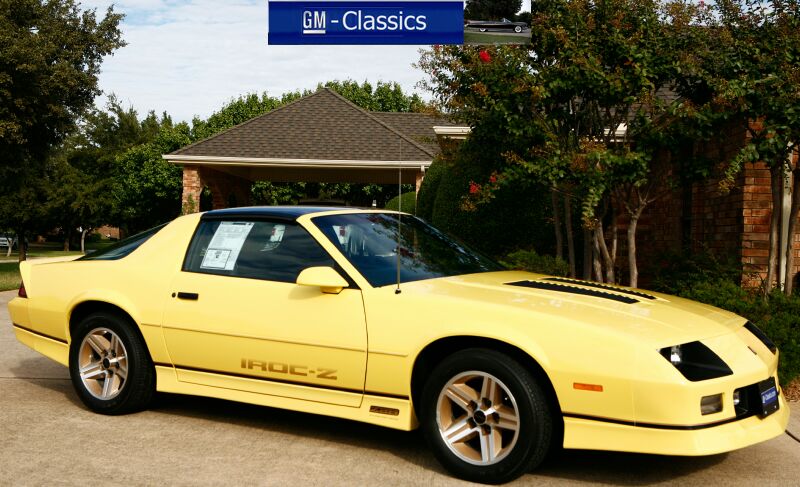 Click here for My Car Hobby Home Page
You can email me at Cadillacman@mcsmk8.com