1988 Corvette 35th Anniversary
#349 Supercharged 4+3
Matt Garrett - Dallas Texas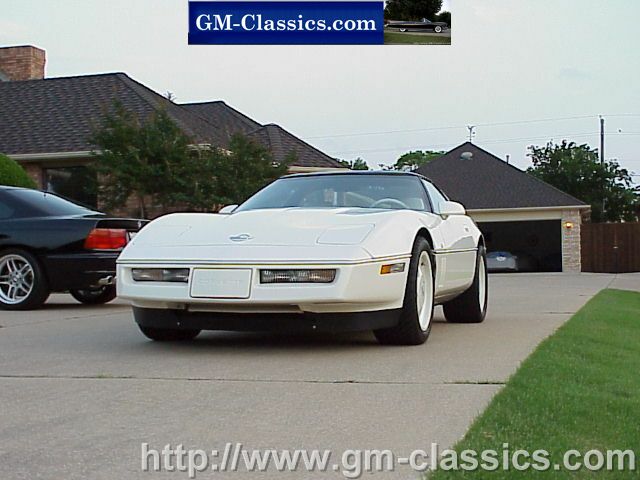 You can email me at Cadillacman@mcsmk8.com
Click here for My Home Page
This is one of the handful of Manual Transmission 35th Anniversary Corvettes. The 35th Anniversary car is the 2nd Serialized Corvette in Corvette History, with each car receiving a # plaque on the console. There are 2050 of these cars and a quoted 180 of these Manual Transmission cars, making this as rare of Corvette as there are. The 35th Anniversary is one of the few late model cars slated to be very collectable in the near future. The other Corvettes are the Callaway and the ZR1, all due to there unheard of price and very low productions. The 35th car only came one way... Everything, Manual or Automatic. Manual cost you a bit more due to the hardware in the car. The white interior is special to only these cars, and only came one way, white.
Now the single rarest late model corvette is the 35th Anniversary Callaway Twin Turbo, with only 3. This car is not that, but does have the rare and expensive Dymag Wheels that are used on the Callaway. To give this car a bit more power, it has one of the first full kit Paxton Supercharger Setups on it. I worked with JR Granitelli of Paxton to get this kit perfected. Many supercharger kit sales followed that work learned on this kit. Paxton brought out F-body and mustang kits follwing this. If you look back in old magazines from the late 80's early 90's, you will see this car in the ad.. The engine looks 100% original, but the 100% original is plastic bagged with 11,000 miles on it. I did not want to damage it fooling around with the supercharger so I spent the 5K and bought a GM ZZ3 engine. The car now has 19,000, ZZ3 has 8K. All the original TPI parts bolted back up exact to perfection by myself using NO AFTERMARKET parts other than a nice set of crane gold roller rockers. The power is decent, and reliably gives the car a modest 400HP with tons of neck snapping torque. The car can have tons more power if the boost were cranked to the moon, but I chose to keep this car a collectable machine with total original drivability and not a street thrasher. It runs about just like a ZR1 as a good comparison and will do a real 190MPH.
April 9, 1991 is this cars worst day in its life. It got rained on for the only time in its life. I was upset as I got caught in a shower. Other than that, this is about as close to new 35th Anniversary as exists today. I bought it in 1989, and it has been in my collection since. The "0" mile 35th cars are going to be paint jobs, as these cars has an inherent flaw with the paint. If you keep these cars in the garage and never let it get any sun, the car will turn a yellowish brown due to the pigments in the paint. Even some collectors are unaware of this and have repainted perfect cars that have turned brown, thus ruining the originality, and the car in my book. I personally let mine sun about 6-7 days a year on very nice days to bring back some of the darkening of the paint. If you leave them out all the time, they will go back to the original white no matter how far they have darkened. It just may take a while and you may ruin the interior, etc from sun damage trying to get them back. Mine is not totally as white as it should be, but I keep it as close as I can as I do not want to leave the car out much.
This car represents the year the corvette really got good, and I am talking about from the beginning of the corvette. This is the best car for 1988 less a Callaway. New for 88 were 17" wheels, a revised suspension and brake package, a roller cam motor with aluminum heads and much more. The manual transmission cars like this, have the larger Dana 44 rear end, engine, steering and overdrive coolers, dual front fans, J55 large brakes, plus more. A stock 88 L98 4+3 car will do 160MPH. No corvette prior to this can do that other than the Callaway or the 1 only total race car L88 Lemans car. The automatics are very lacking in hardware, but are very nice drivable cars that still run good. If you can find one of these cars with low miles, in good condition for a good price, buy it. Its money in the bank. The 35th Anniversary Corvette is already showing signs of high resale, and they have not even reached 20 years old.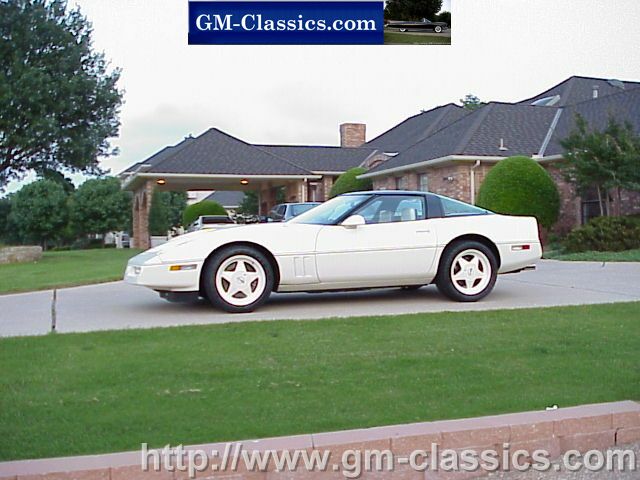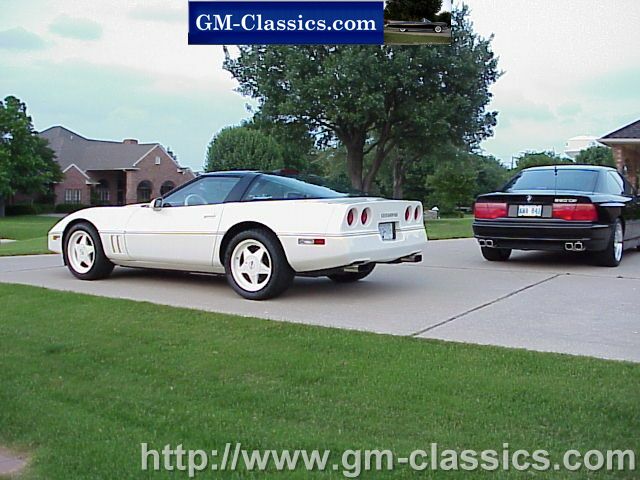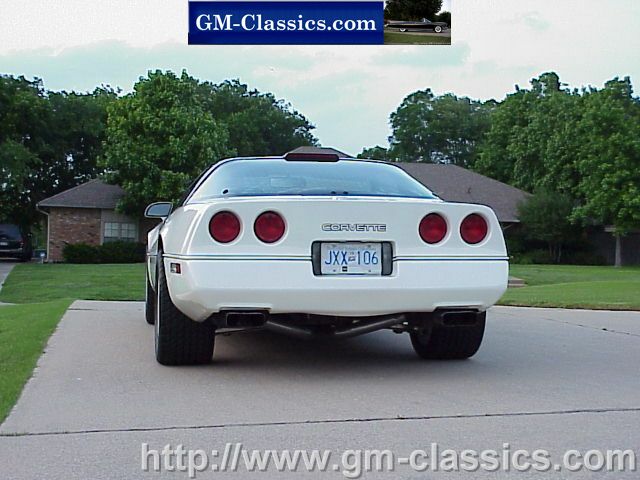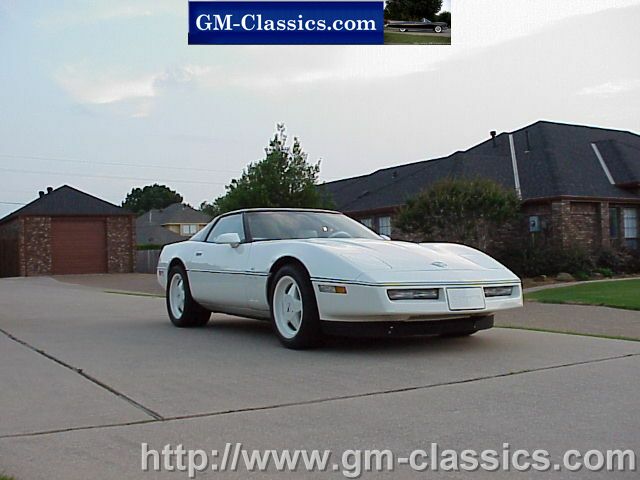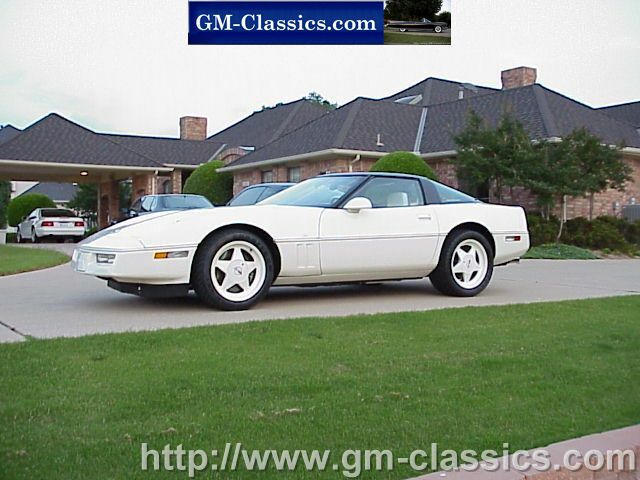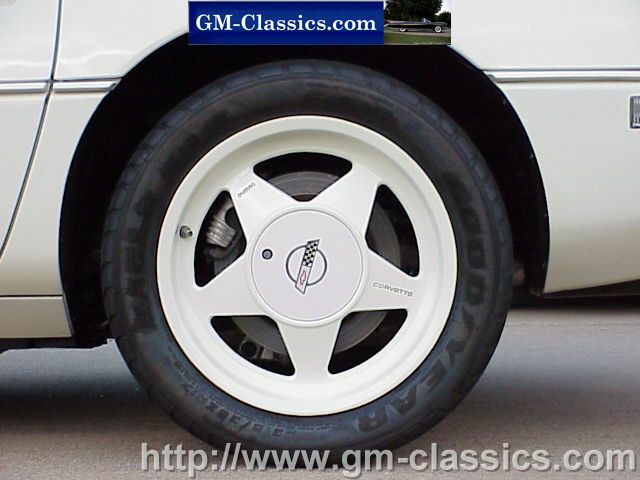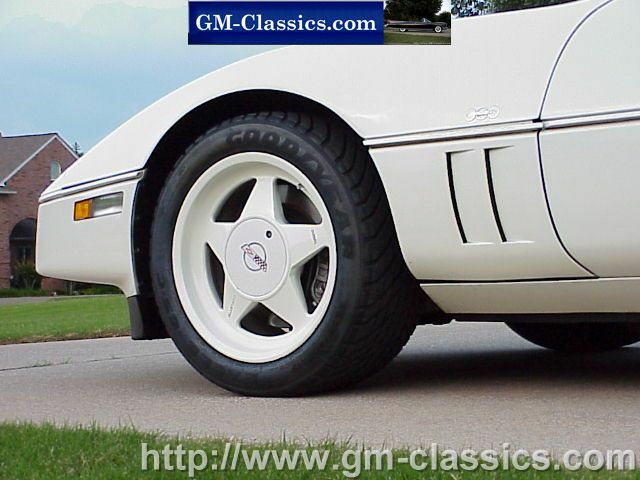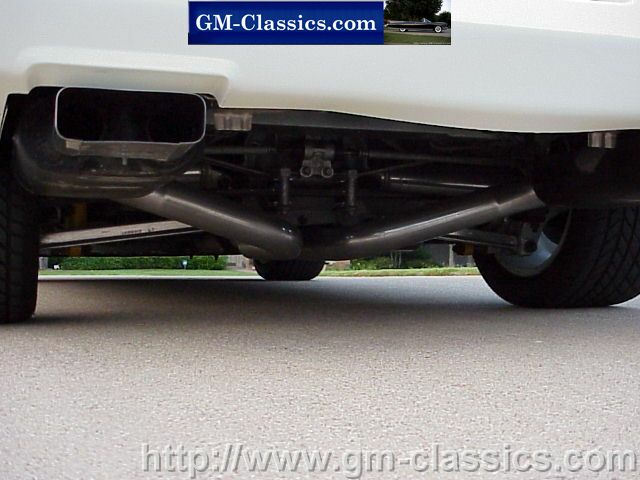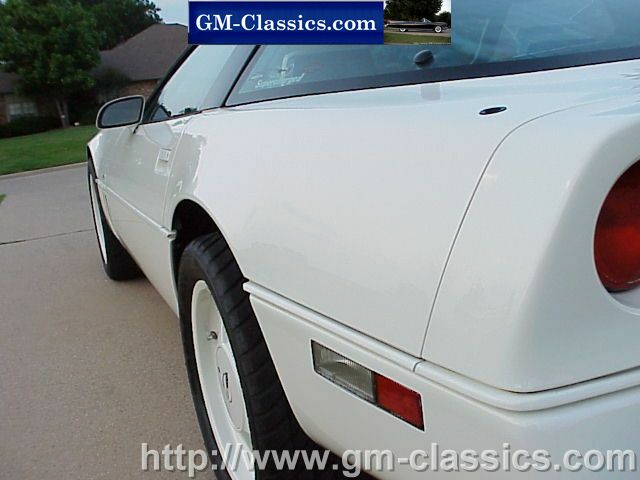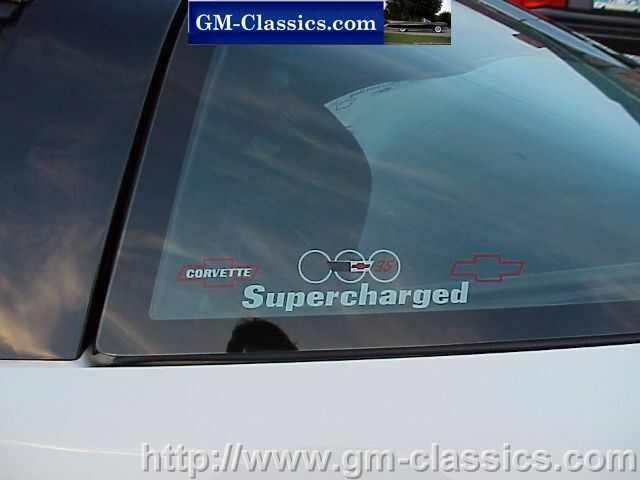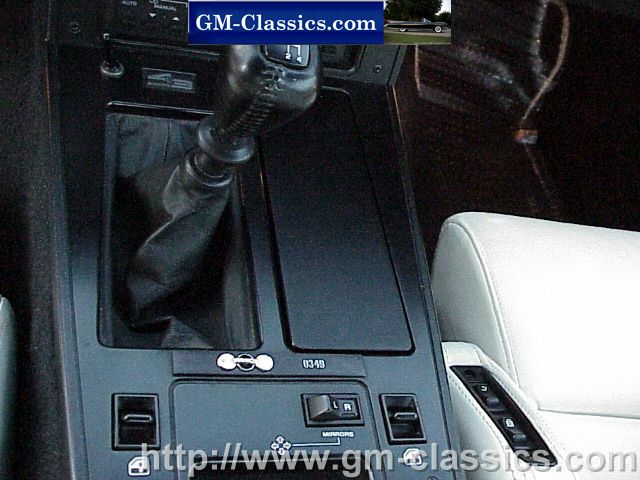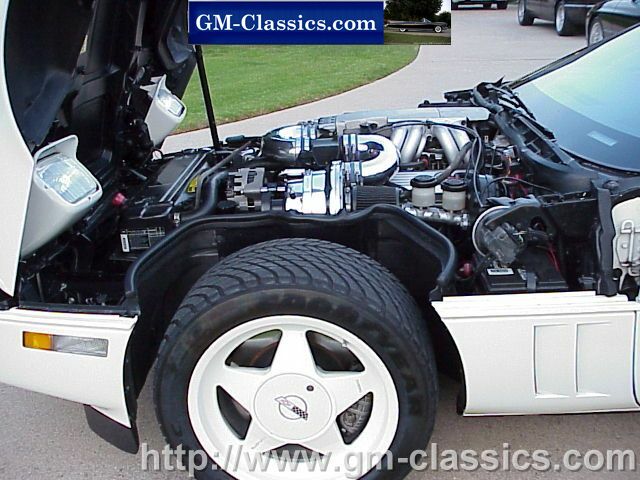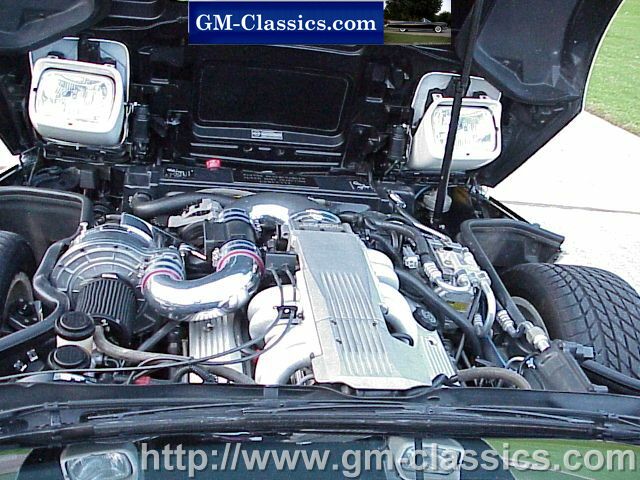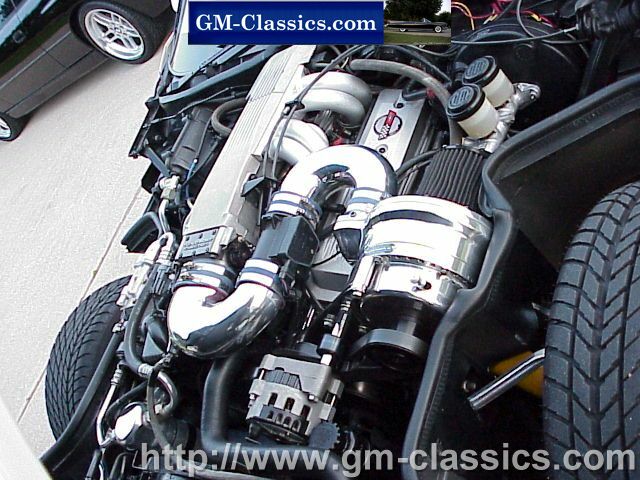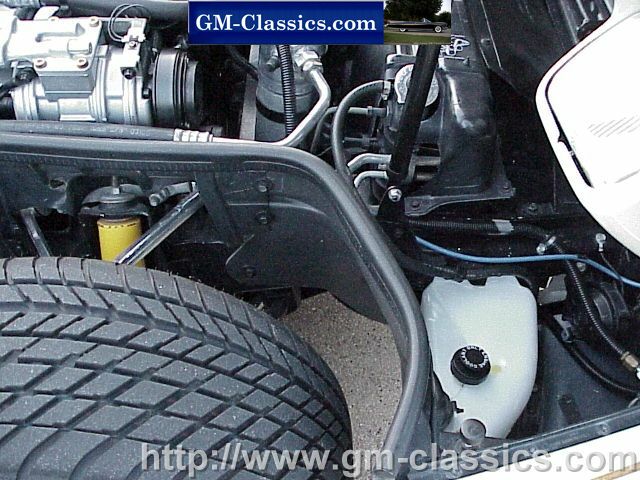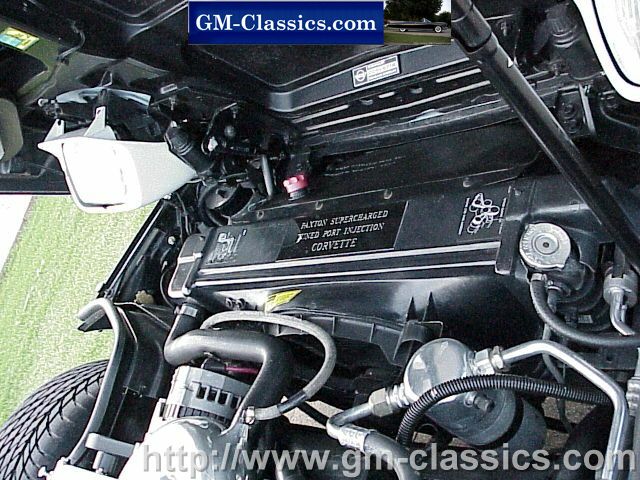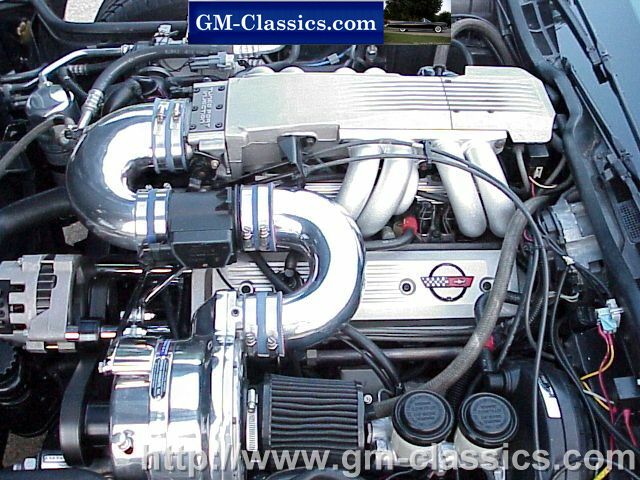 You can email me at Cadillacman@mcsmk8.com
Click here for My Home Page