1992 Factory Special Service Camaro. Out of all of the cars I have in my collection, past and present and possibly even future, this car may be actually the most rare of all given the low production, the top options and the best color. Now that is all a hill of beans if you leave out the fact this car is brand new. That is what puts it over the top. This is one of the 5 known 3rd Gen B4C Camaros that were not sold to law enforcement or law enforcement vendors. It is known as the ONLY one that is still brand new. It is on original title and has been in the museum stored "as new" circle of cars all its life. It has less than 400 total miles and every item original (including battery but outside of car). It is unique as it comes and a car that not many of the 60s restored "copo" cars can even compare to in rarity... much less actual original condition. As the cliché says, they are only original once, and this car is just that. No other true B4C 3rd Gen car will ever be quite like this one in that department.
What is the B4C? I am sure you probably know, but if not, it is a special service optioned car designed for high speed pursuit incorporating top speed, handling and braking all in a package that is as reliable and heavy duty as it could ever get. 589 is the total production for the last 3rd Gen 1992 and 1181 total 3rd Gen B4C cars were built for the combined 91-92 years that these were available. 5 were researched to be acquired by people outside law enforcement use and general motors is not noted to have saved one either as some of my other cars actually are. What makes it even more unique as to get one new was not easy as the ordering dealer had to be a GM fleet dealer and could have been subjected to a 10K at the time for selling to non law enforcement. Unlike the Caprice and Crown Vic, when these cars came out, they held them under their hat harder than most. It was a feared car on the highway making it the fastest ever police car built. How did this car become one that got saved? Well if I sell it one day, all that paper work and the still current day one original title comes with it. Interesting deal as is the car and it noted hands since new. It was put away in a large car collection and it is as it was the day it was offloaded from the doors of the Van Nuys plant.
All the B4C cars are not the same. To take even further, this is a 350 L98 TPI car, most were 5.0 305 cars. And to take that even more, this is a 1LE car (that is the brakes and suspension) Not all B4C cars were 1LE optioned but by late 92 as this one is, they were. And to go beyond even that, this is pretty much an every option available to the B4C car too. And it is Medium Quasar Blue Metallic. Quite possibly the best color ever put on any GM car to date. The later B4C cars have baffled gas tanks and the same sway bars that some people claim only on the 1LE. Those sway bars are also shared on the the top optioned GTA and IROC/Z28 too. They are on the later production B4C too as fact. However, the later 92 did not have the aluminum drive shaft even though some RPOs show they do. This is probably just because they ran out and did not want to make more with the last of the 3rd gen. One thing is for certain, only 3 cars could get the 1LE Brakes. The 89 Turbo Trans Am, the 1LE and the B4C.
When you look at this car in lay terms, it is an RS Camaro. One sleeper of an RS Camaro that is. But to put things in perspective, you will never see another RS Camaro from the factory with an L98 350. You will never see an RS Camaro with the large wheels and Goodyear Gatorback 245/50 16 ZR tires. You will never see another RS Camaro with 1LE Brakes and 4 wheel disk brakes for that matter or the suspension. You will never see another RS Camaro with the N10 dual cat large diameter exhaust. Cooling system, oil cooling system more and more. The only physical body difference in an RS Camaro and a Z28 in 1992 is the rear spoiler and hood blisters. The RS has the older more tame spoiler and the Z28 has the "shopping cart" spoiler. There is also another special car made too that is similar to this. And that was the 1LE Z28 designed for racing only.. But guess what, that car could not have air conditioning. This car B4C does! 1992 had 705 1LE Z28s and only 589 B4C Cars. Being that this car is comprised of hardware and options that were for racing only should speak volumes of this cars potential, at least in its day. I have see these B4C cars at 170MPH in real life, and that was in the 90s. The used ones were always a hit with the street racers when they came available.
As of this write up I have owned 20 or so 3rg GEN cars and have currently 8 museum very rare examples in my collection. However this is the ONLY 3rd gen car I have ever owned with crank windows. And I tell you what, I like them! Such a solid feel to them vs the rattle trap power windows. It is one of those things that option sticklers will go crazy about not having but side by side, no comparison, the crank windows really help the overall integrity of the car. The F body weak points are door rattles and closing sounding like you are going to break the car. With the crank windows, its totally different. Just something interesting I was not expecting and I never would have ordered a car without power. Now if I could go back and have every car I have had to tolerate with those rattles changed to factory crank windows.
There is something to be said about simplicity that cars have gotten away from. Strong is better than fancy any day of the week... Cloth is ALWAYS better than leather I have come to realize after 40 years too. And taking away alot of the short lived fluff items and sticking to what is proven is really what the B4C car is about. A strong and capable car that looks like a nice regular Camaro, but goes way beyond that.
CLICK ANY PHOTO FOR AN EXTREME BLOW UP!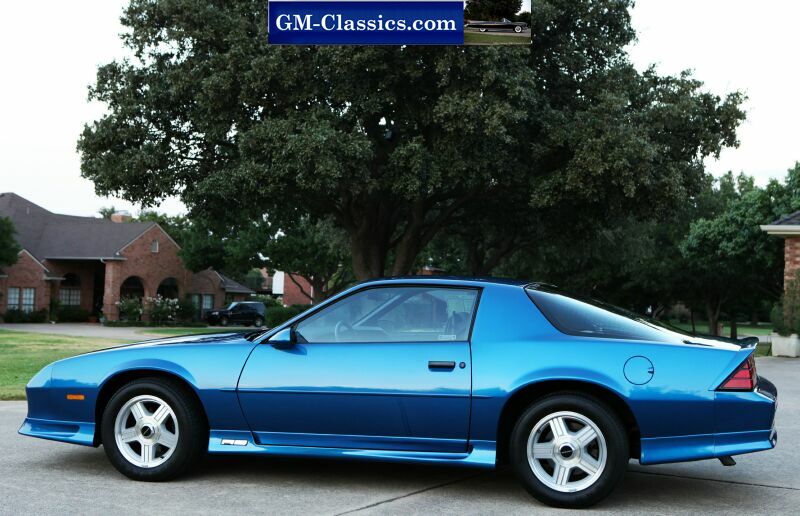 Medium Quasar Blue, probably the best color ever on a GM car.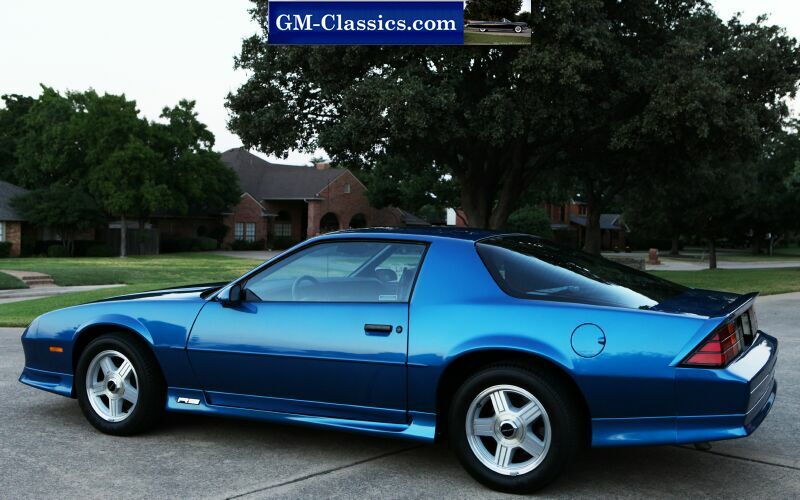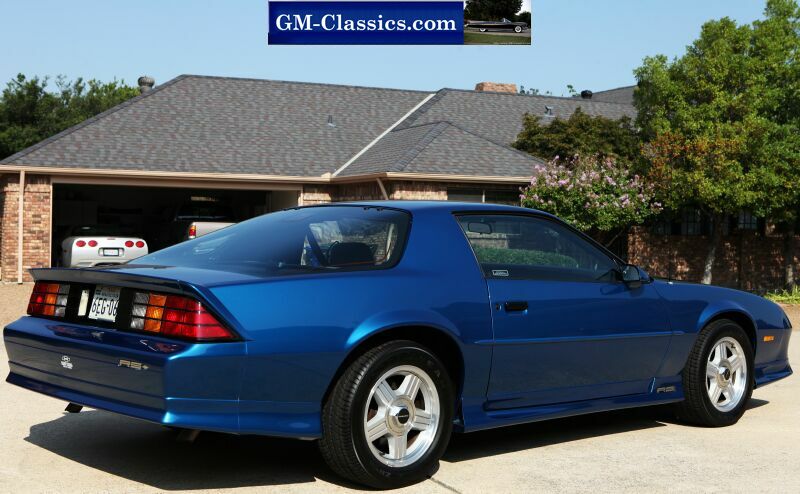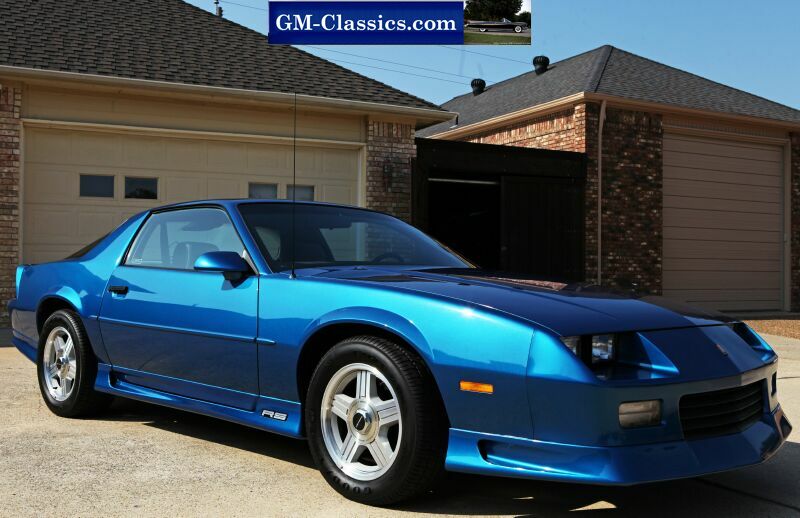 Sleek lines but a stance no other RS Camaro has with the big wheels and tires and the hidden hardware everywhere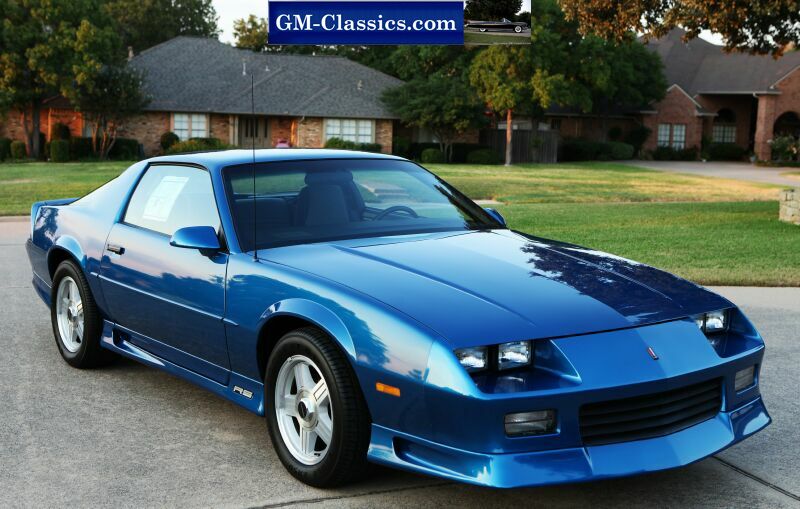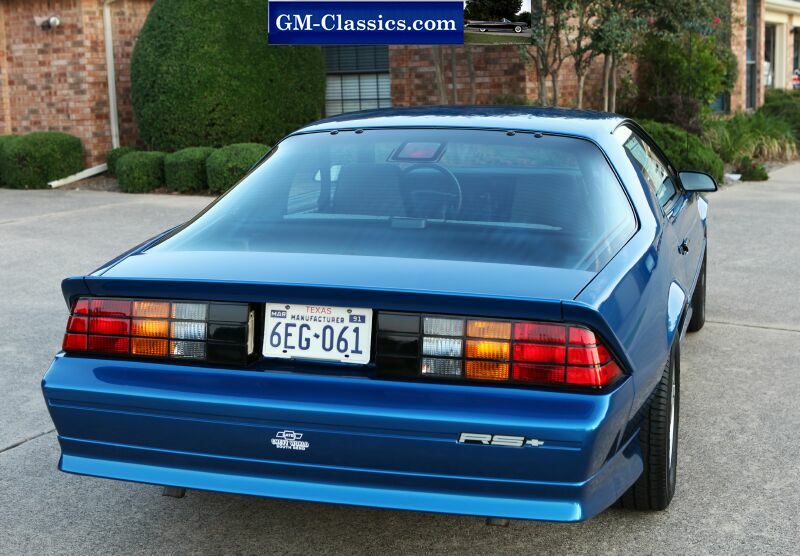 Rare GM MFR Plate assigned to the ARL Plant.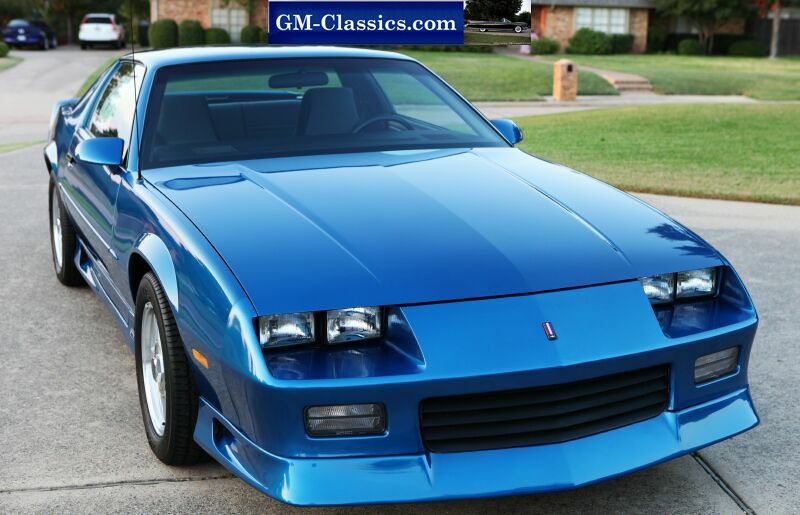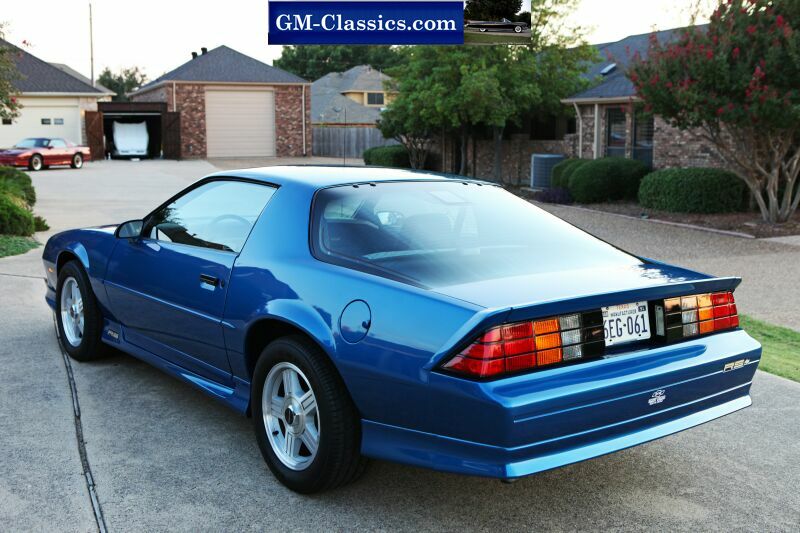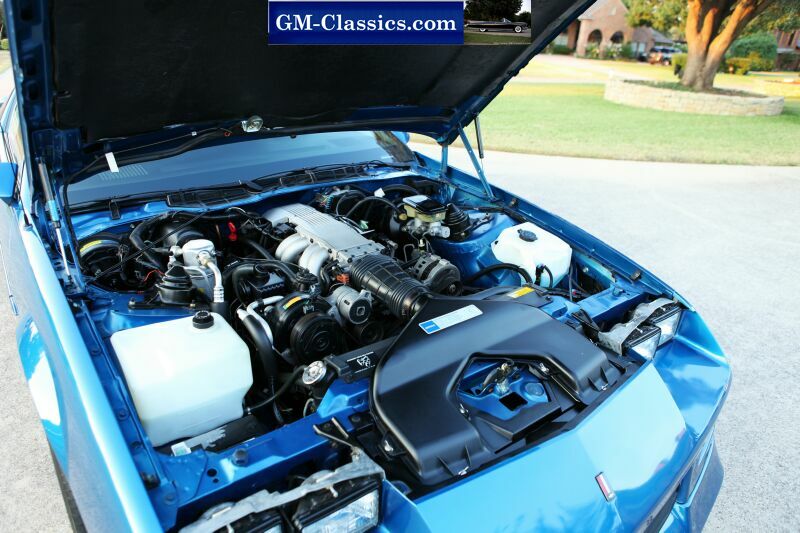 The L98 350 TPI Engine..... And in an RS Camaro from the factory!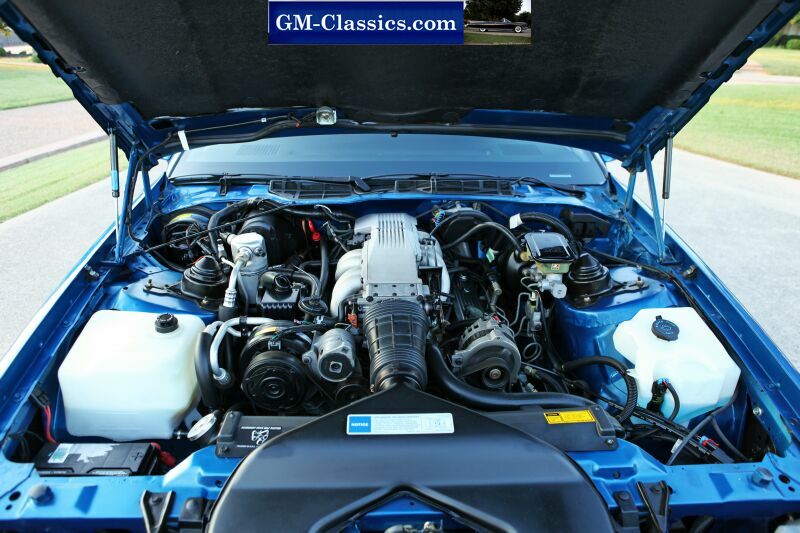 Simply brand new in every manner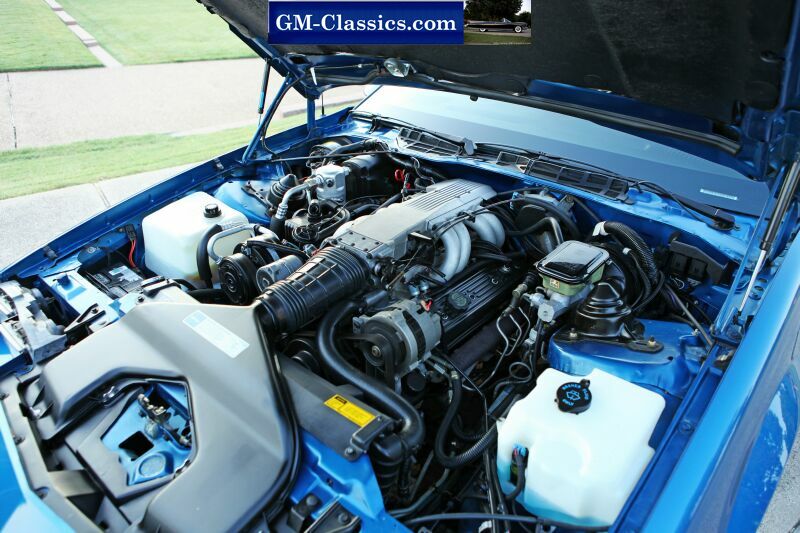 92 had black valve covers, and some 92s like this one had the corvette "textured" runners used. Just left over I am sure, but unique to the final 92 TPI Cars.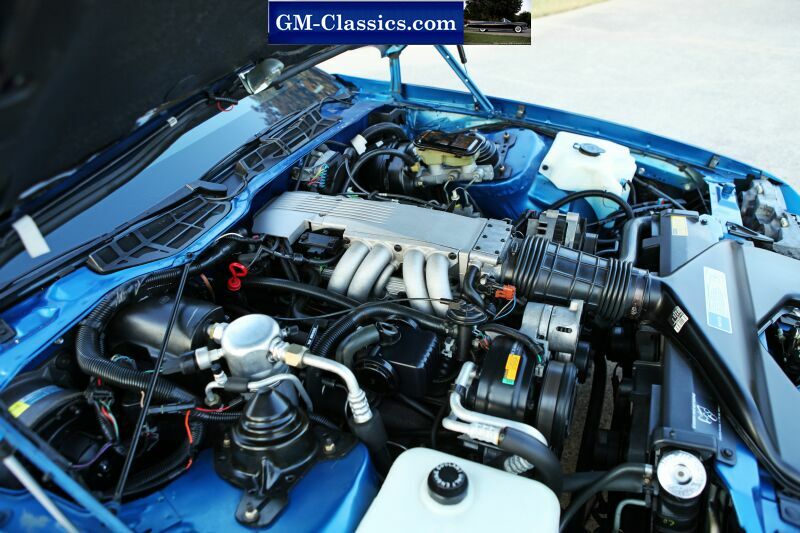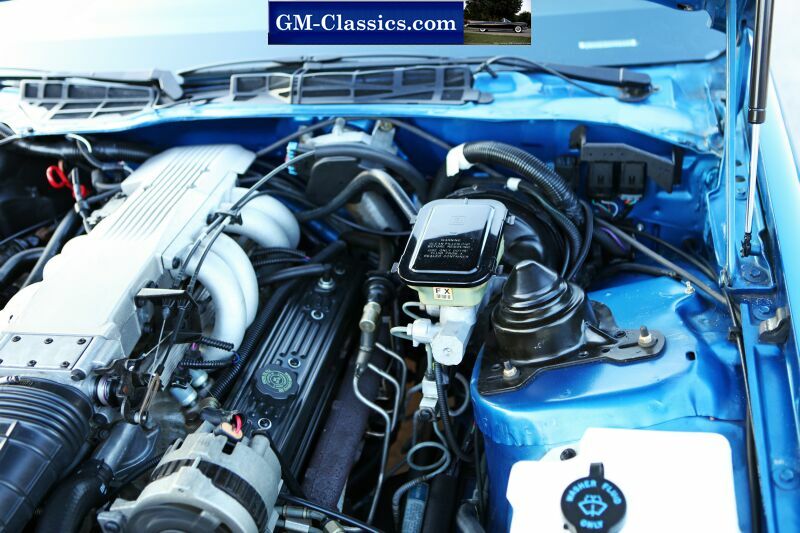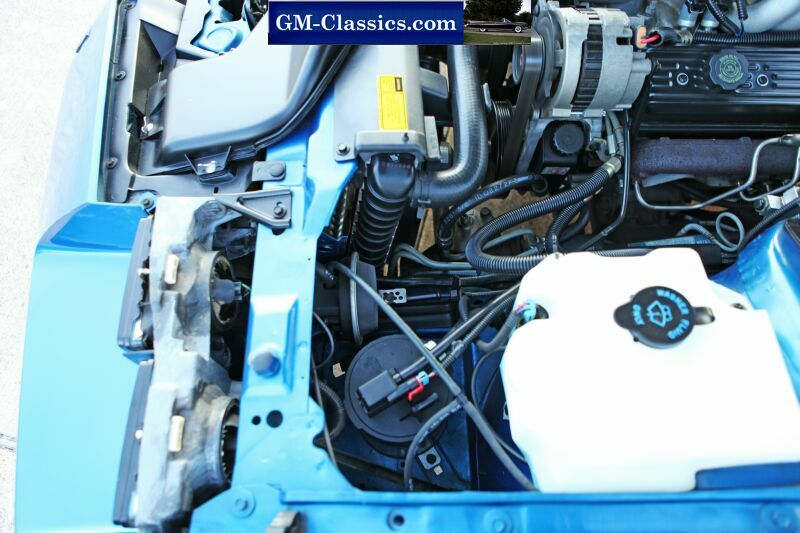 140 Amp "police" alternator and the HD Cooling radiator and fan set. Yes this cop car has cruise option too!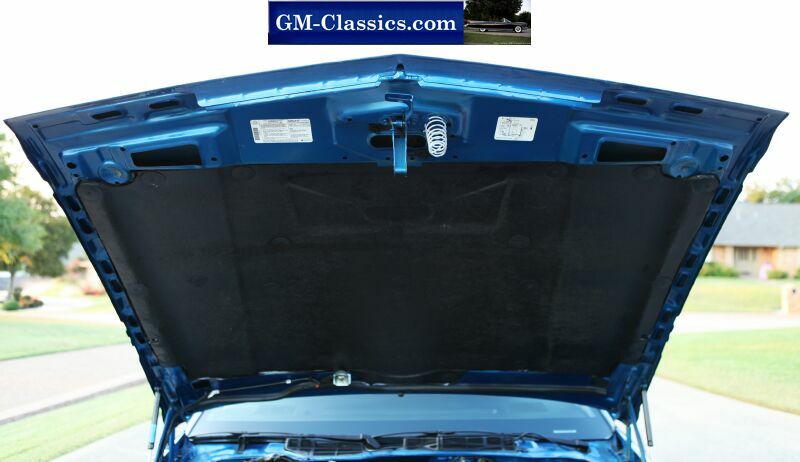 As new and the benchmark for any restoration to go by on any TPI 92 Car.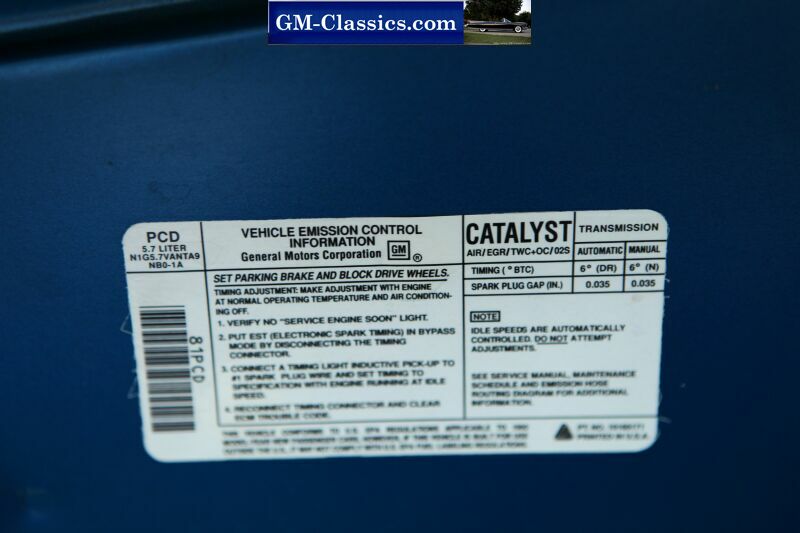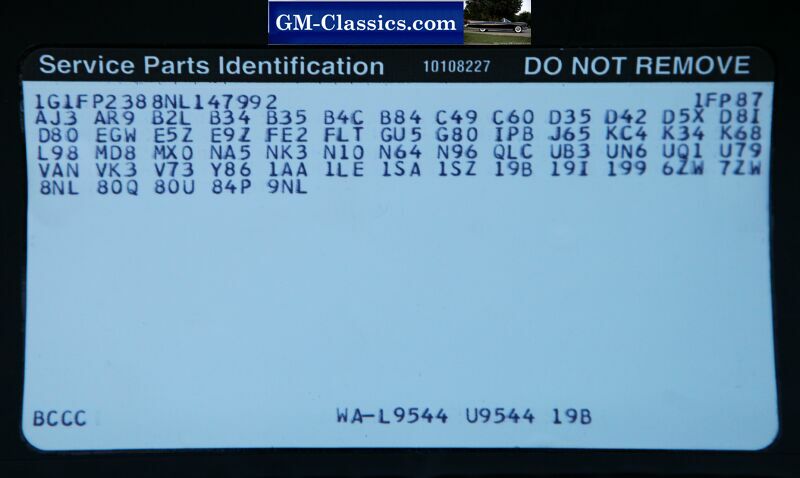 Decode this!, but the big ones that make this car are B4C, FE2, GU5/G80. L98, KC4, 1LE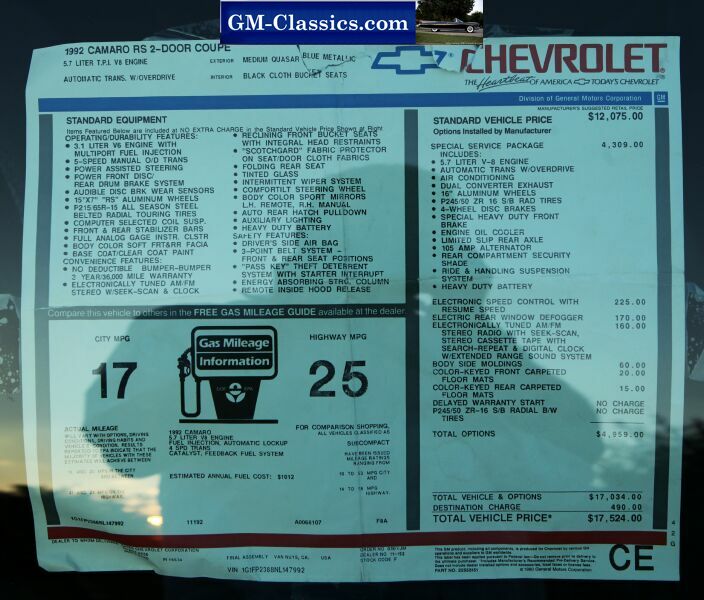 The B4C Special Service Window Sticker. I have original bill of sale, original tile and way more with this one.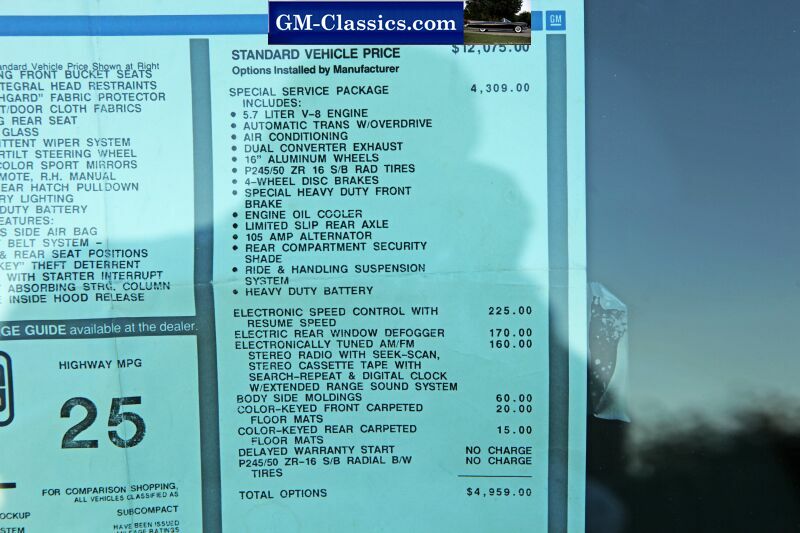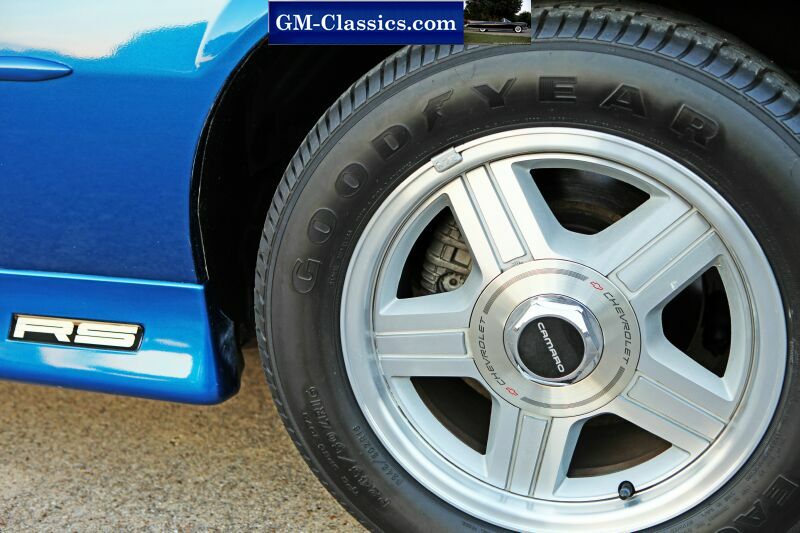 RS looking at big wheels and Gatorboacks, then looking in and seeing the 1LE PBR big brakes. Only way to see this is on a B4C car.. or make your own.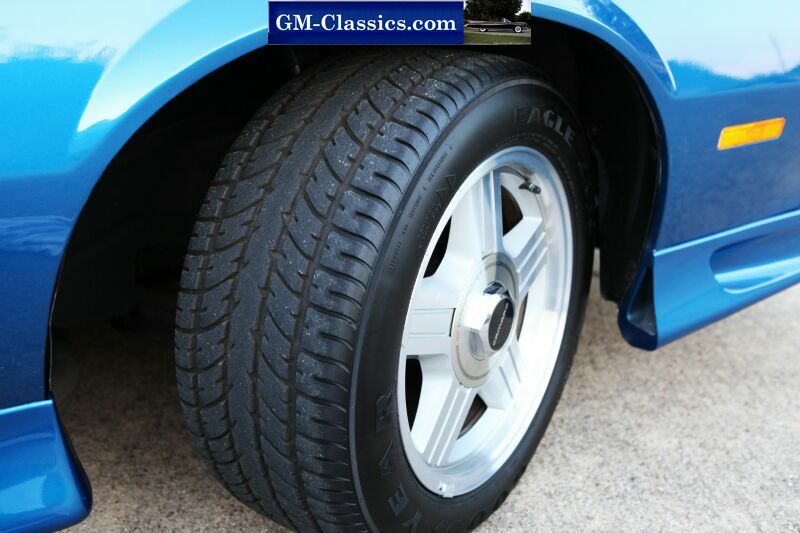 The "unobtanium" 245/50 16 Gatorbacks. As new of course and day one original.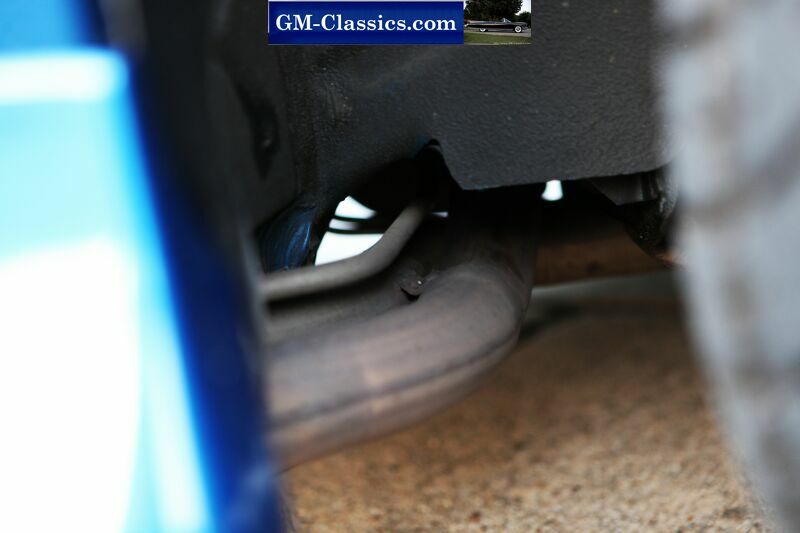 Dual Cat Stainless Exhaust.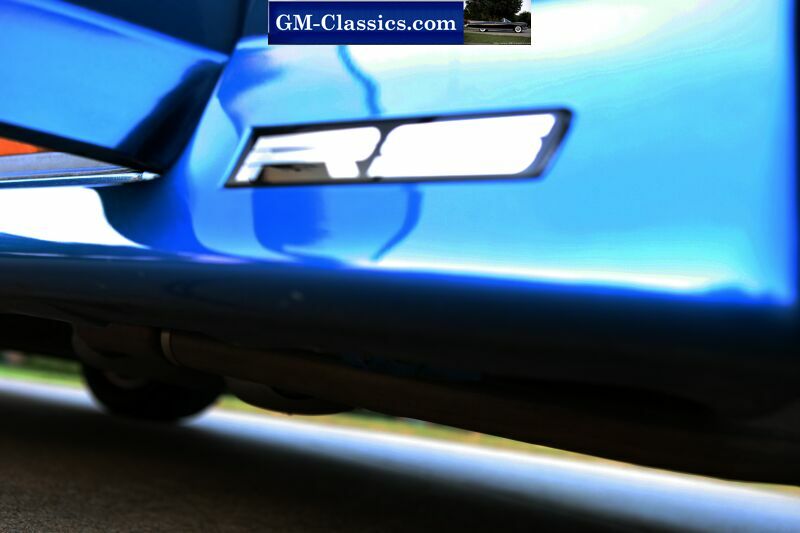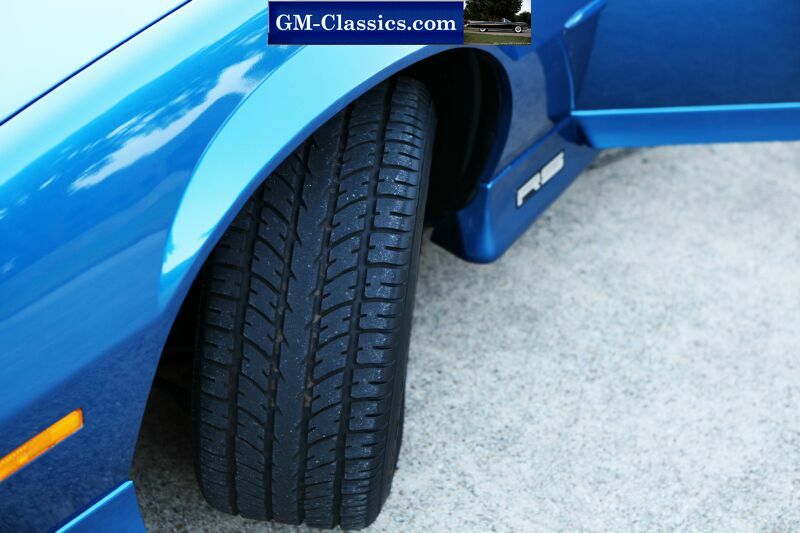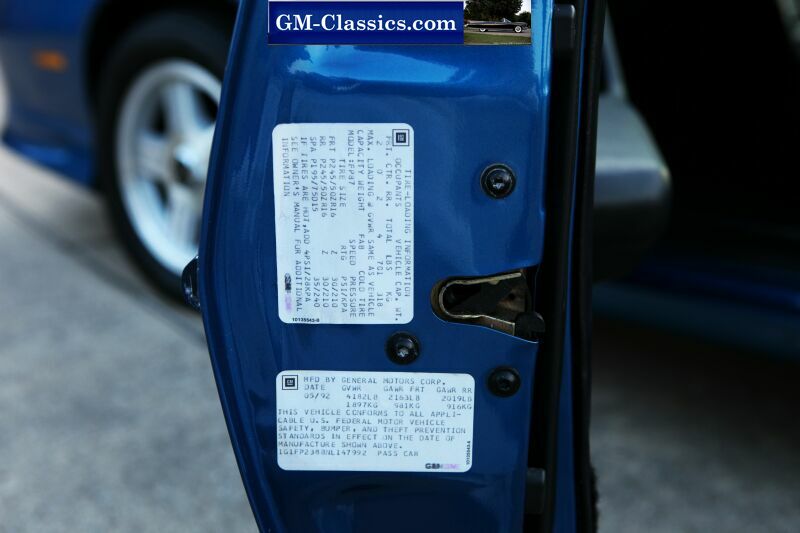 Built 5/92.. I think last production was 8/92 but not sure on B4C cars. I am certain this is one of the final ones with its interesting order and history.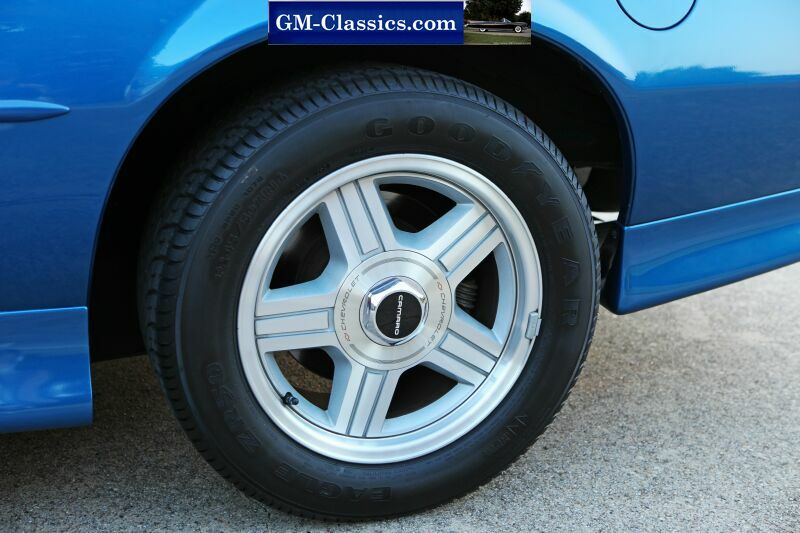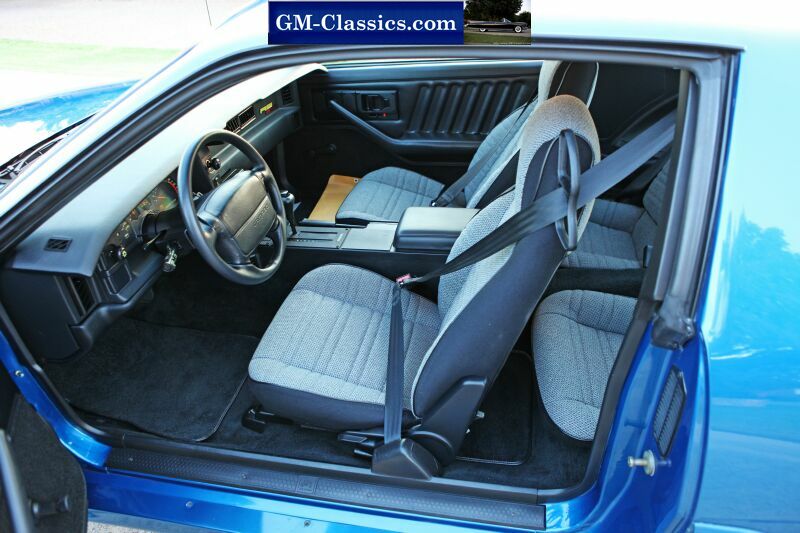 As new of course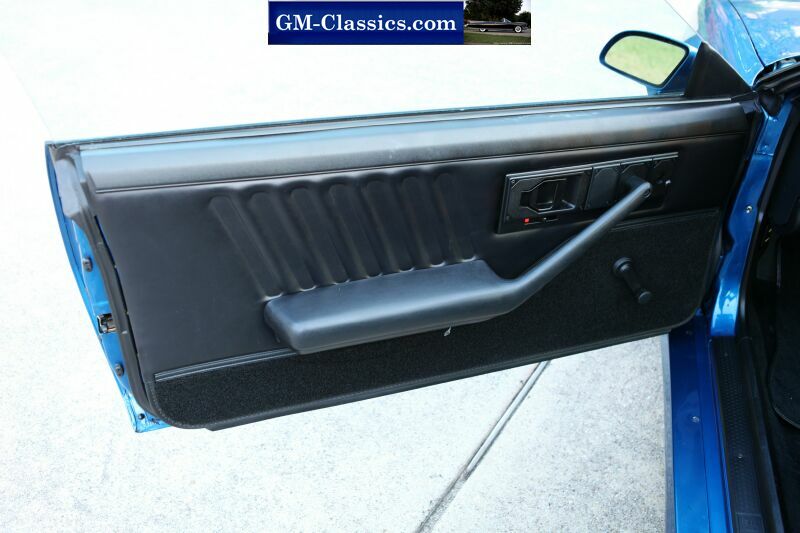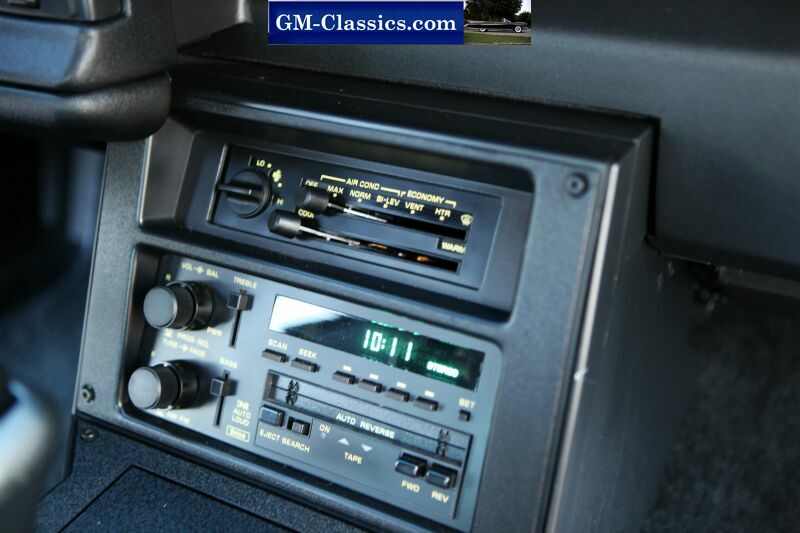 This one even got the better radio.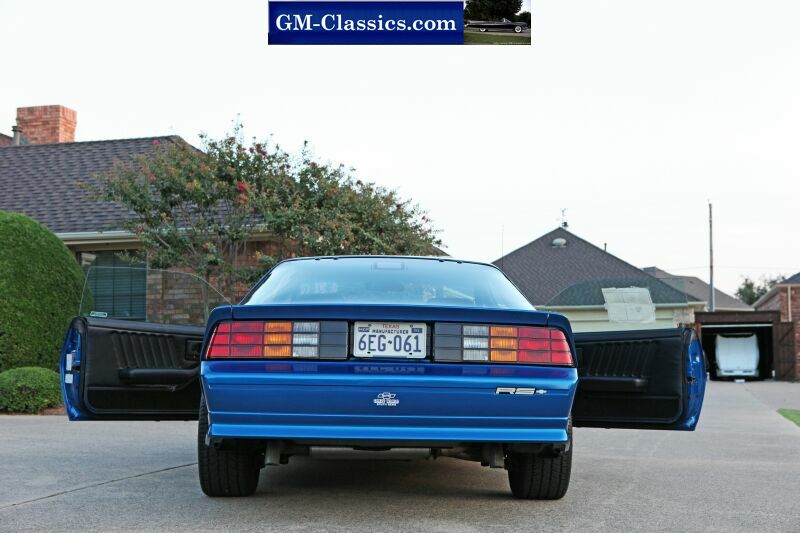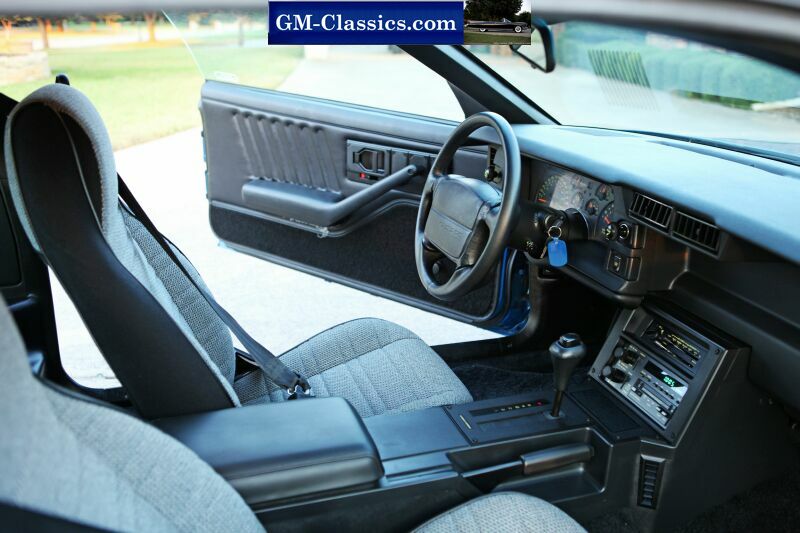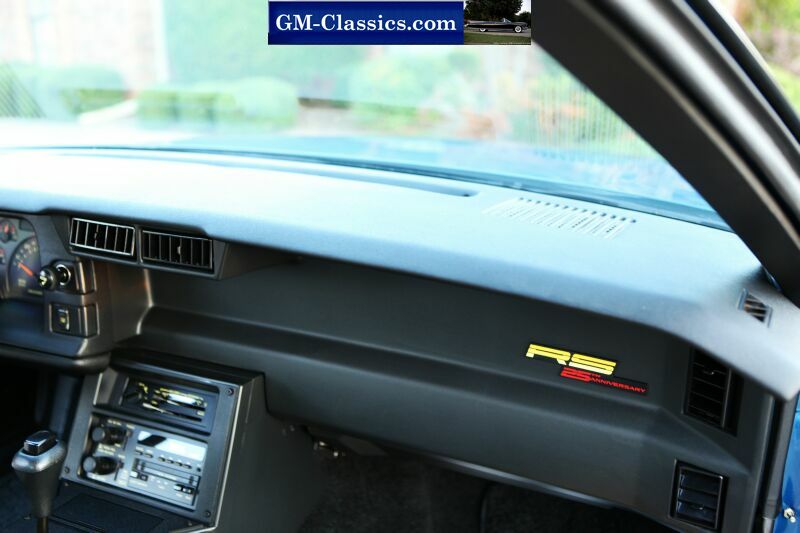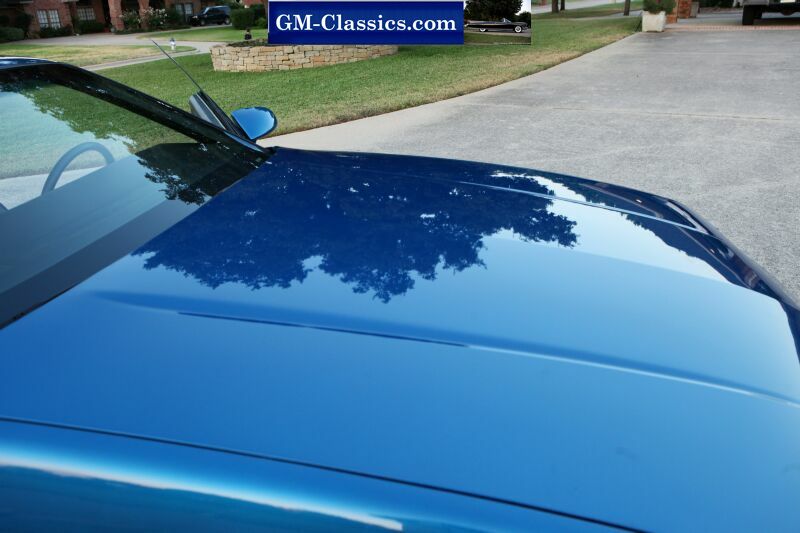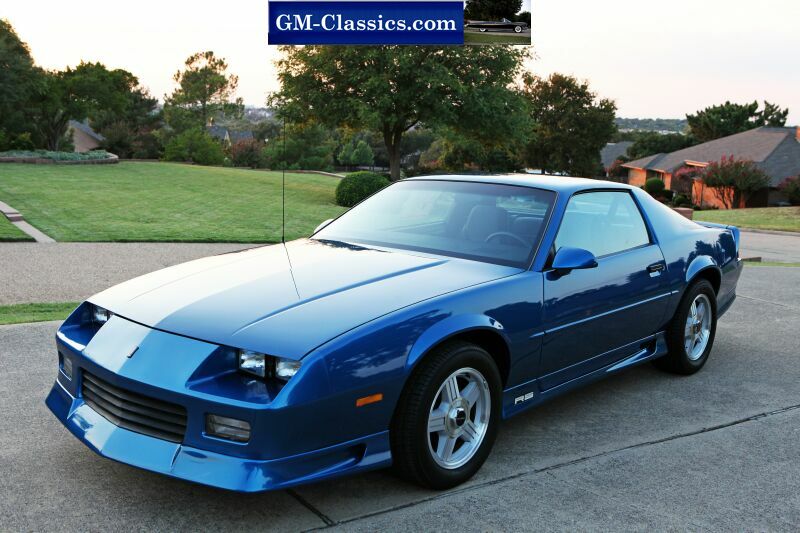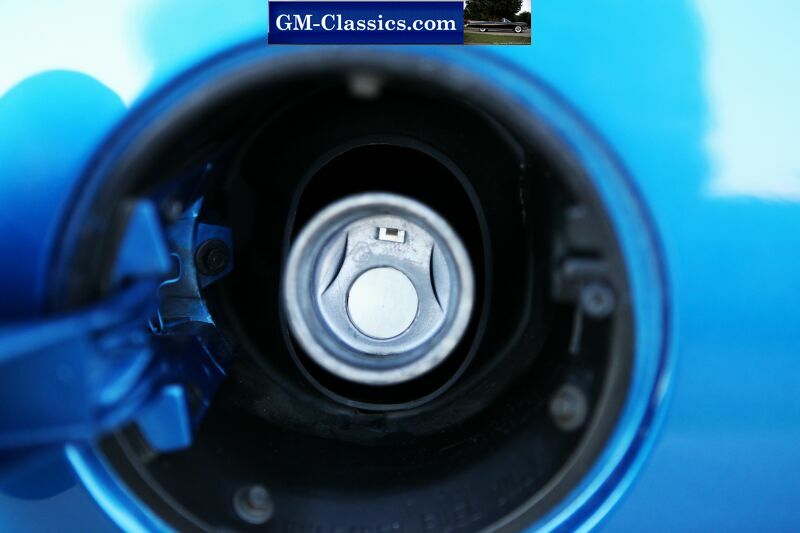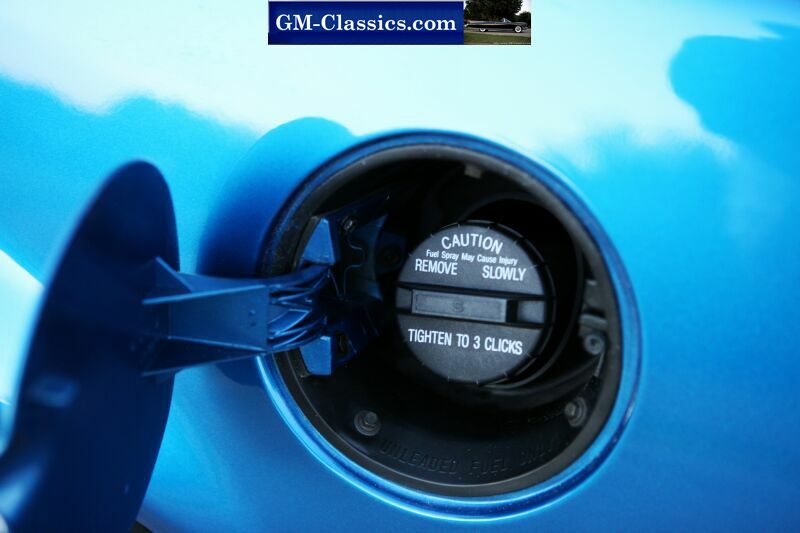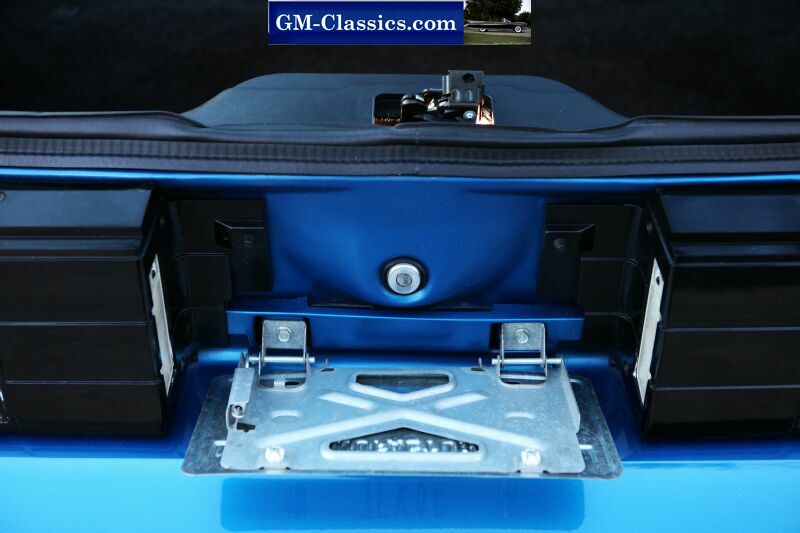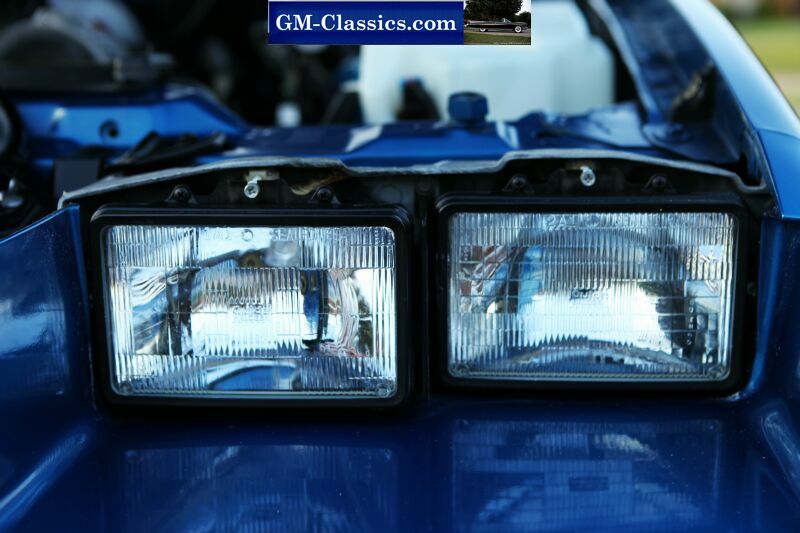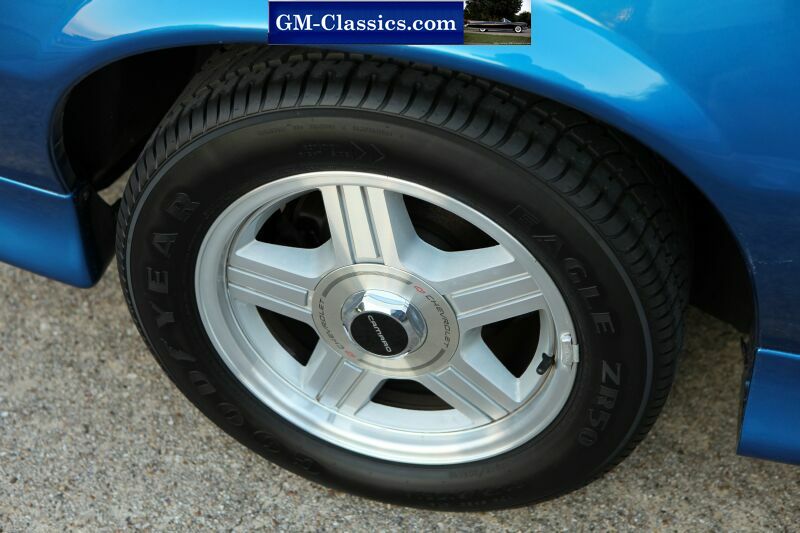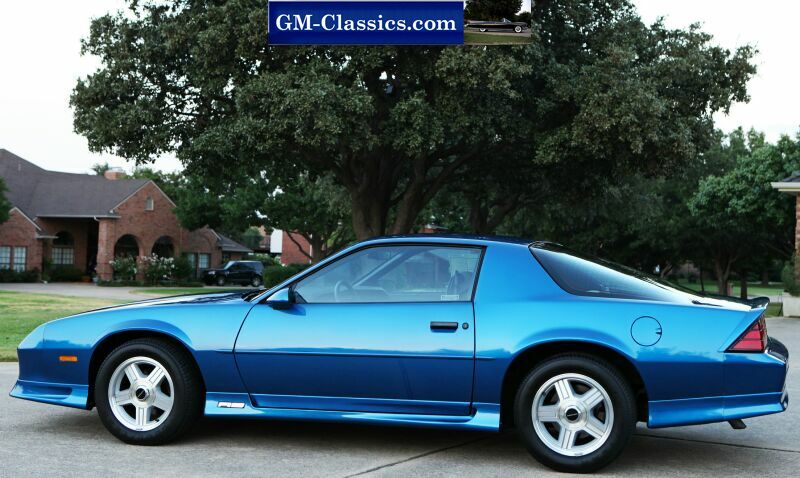 Click here for My Car Hobby Home Page
You can email me at Cadillacman@mcsmk8.com