1994 Cadillac Fleetwood Brougham LT1
As New!
Matt Garrett - Dallas Texas
214-878-3823
SOLD but Click Here for Current;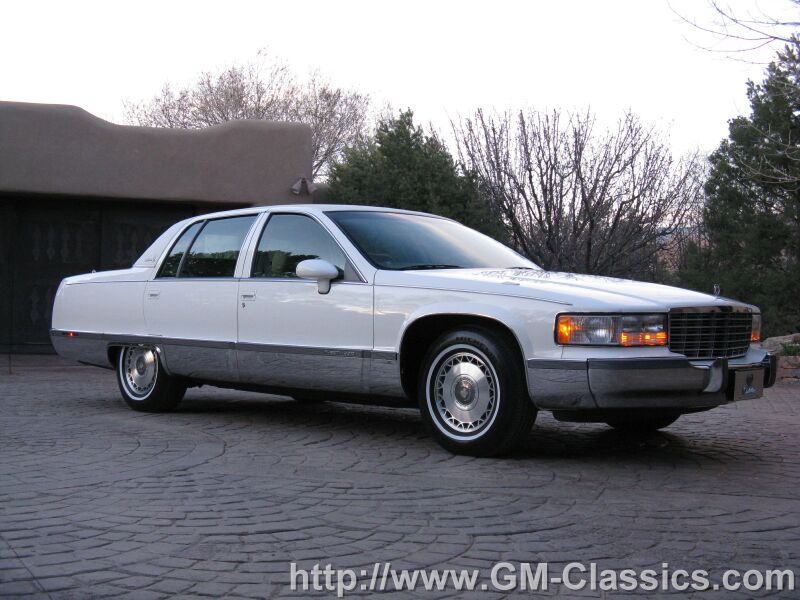 1994 Cadillac Fleetwood Brougham 5.7 Liter LT1. Car is as new with 2K miles on it. Perfect in every manner down to the original air in the original tires. This may very well be the lowest mile 94-96 Brougham left and I will boldly label the car as possibly just that. The car is everything you would expect from the best of the best. It is optioned very well, although I would love to see the car black/black with an astro roof. Beggars cannot be choosers if you demand perfection 15 years later. This car is perfection. The 94-96 Brougham/Caprice/Roadmaster/Impala are some of the best cars ever built. They encompass a near century of trail and error with the body on frame platform. By this time, they got it right. Styling is debatable when compared to the previous brougham styling, but the car is right. Too bad they did not put the LT1 in the 90-92 and continue on with that style. If I were at GM, I would have done that. Still, these are probably the best driving GM cars ever made too, with power, ride, handling and body structure integrity.
One of the things I have learned from years of messing with cars, primarily GM, is how a car stands up to the test of time. The body on frame cars such as the Brougham here, really last as long as you can stand to drive them. They may need a transmission, standard maintenance and other things, but 500K miles is not unheard of on these platforms. I attest this to the way a car can tolerate heat more than anything else. FWD cars are crammed together and get heat soaked bad, thus they fall apart pretty fast, especially in the hot climates. The Northstar Cadillac has kind of proven to be sort of a problem due to this in hot environments. Cold places, no problem. Hot is another story. However the farther back an engine is from the radiator, the longer cars seem to last in my observations. The trucks are the same way too along with Fords tried and true Panther platform. (Crown Vic/Marquis/Town Car) That by the way is now the best US car made since GM dropped its RWD full frame platform in 1996. Ford has had more time now than GM with the RWD platform, the newer Panther are better built cars than even these.... I am a GM man saying that. You know what happens now, Ford will drop it soon.... you cannot buy a crown vic or town car right now unless you fleet buy it either. The days are going fast to ever more disposable cars. Back to the heat thing; If you pop the hood of an Impala, the motor is over a foot away from the radiator. This gives you plenty of room to work and more important better heat dissipation. The fact the Brougham has Oil and Trans Coolers with an HD radiator even makes it better. These more "techno" unibody new cars may have these body on frame cars WAY out engineered, but those engineers never seem to manage heat well without years of trial and error. These old Body on frame cars will outlast the best unibody GM car bought today with 0 miles taking a 96 model with 100K miles to test against. Bring it to Texas heat, and I will take that bet any day of the week. GM must have known this a little too as all these RWD cars were built right here in our town the GM Arlington plant. Dallas has a ton of these body cars on the road in the 80s-90s. We like them here.
Remember You Can Click Each Photo for an Extreme Blow Up!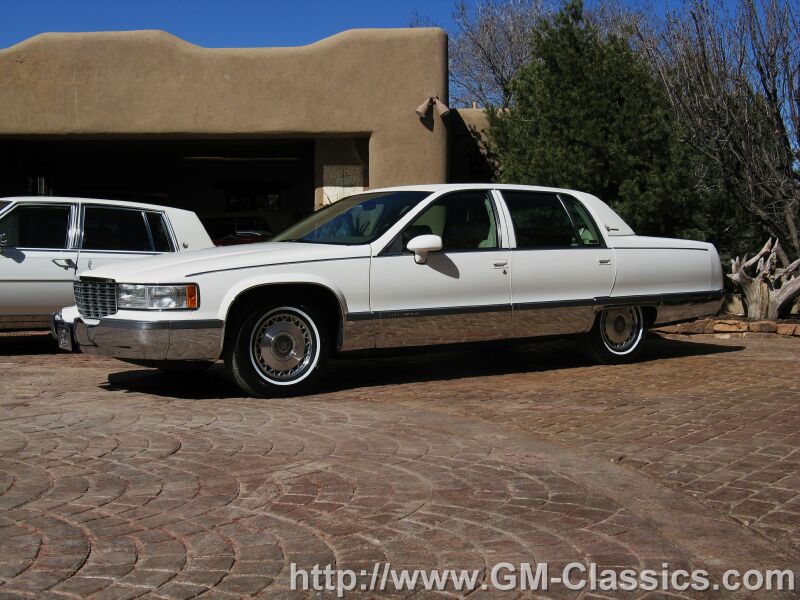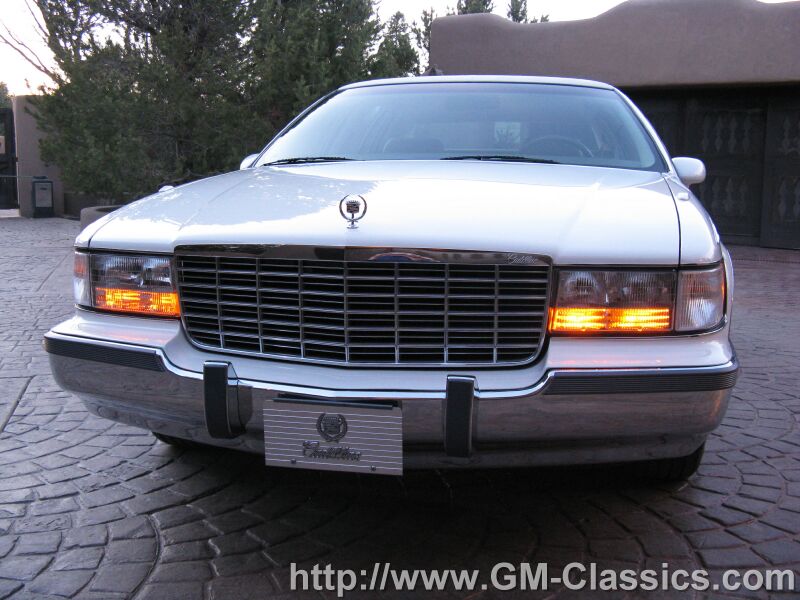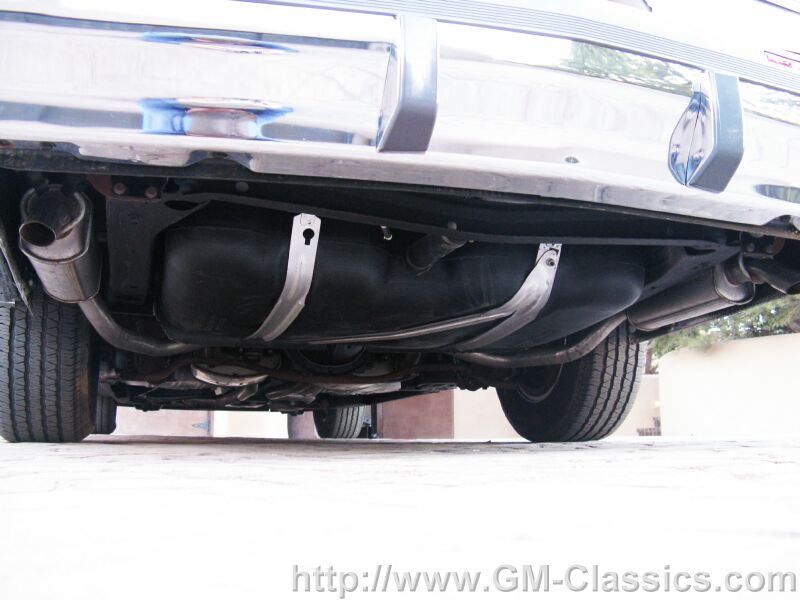 Never driven in water, much less ever driven at all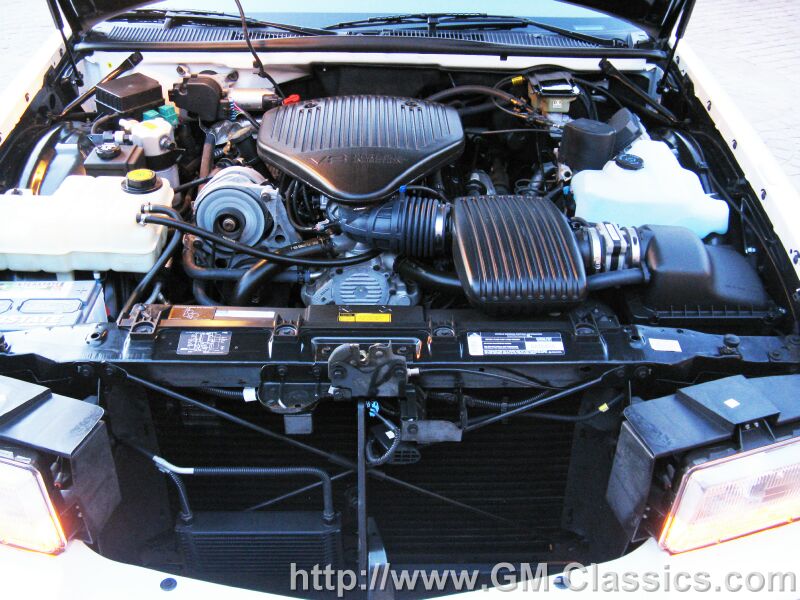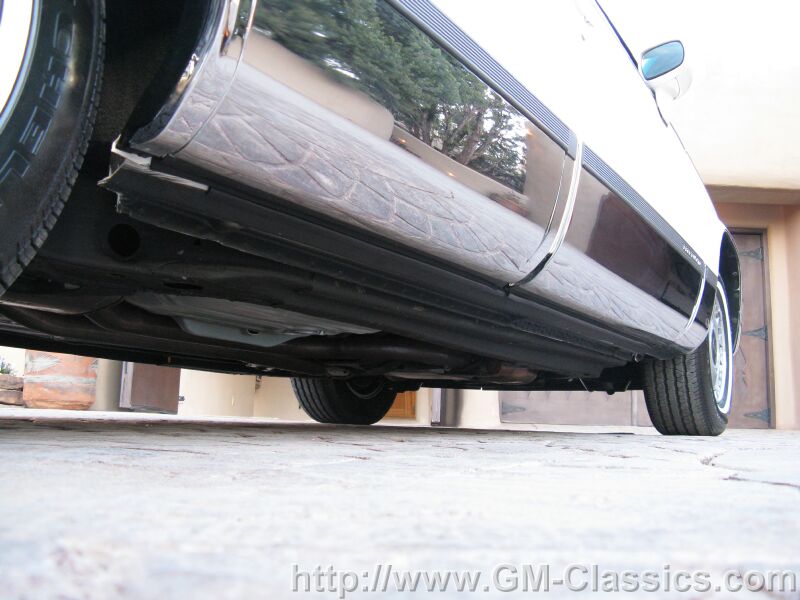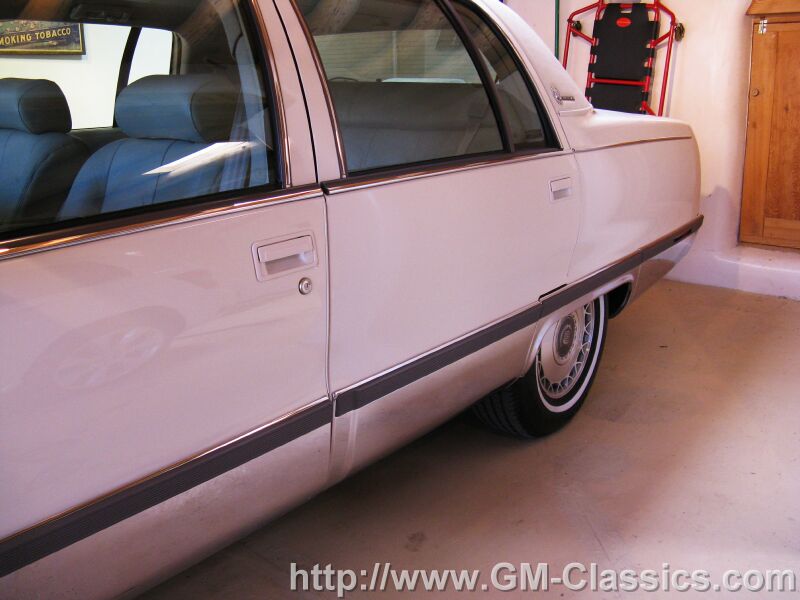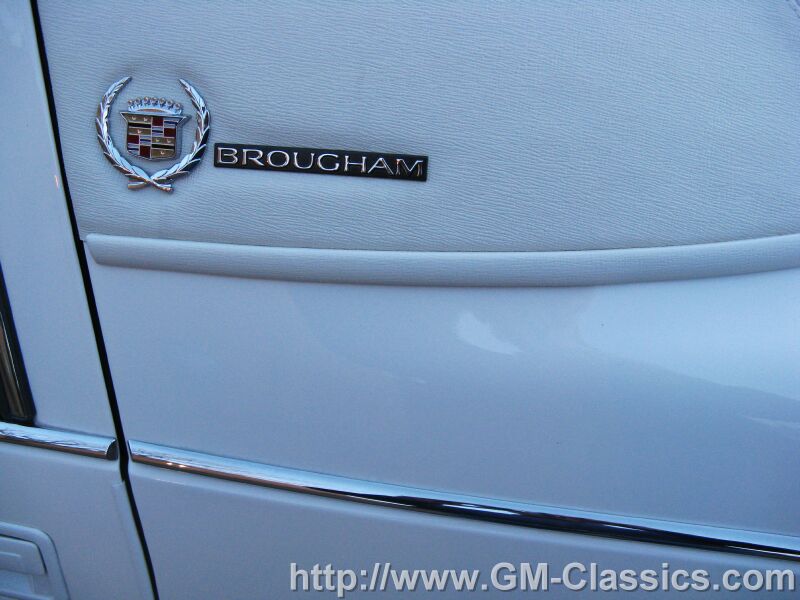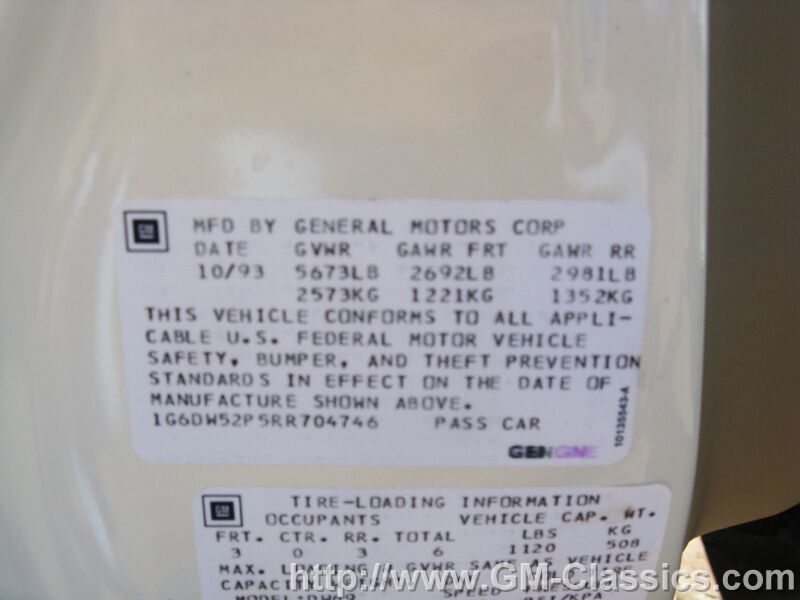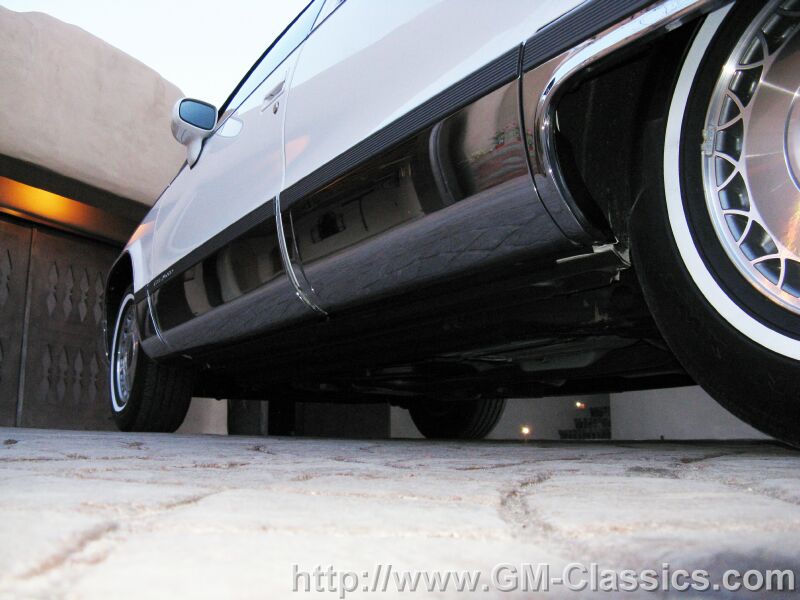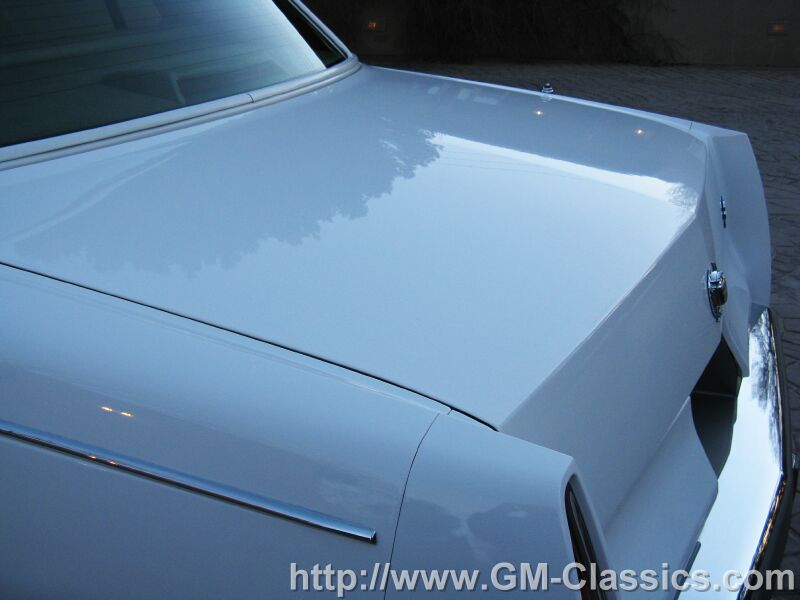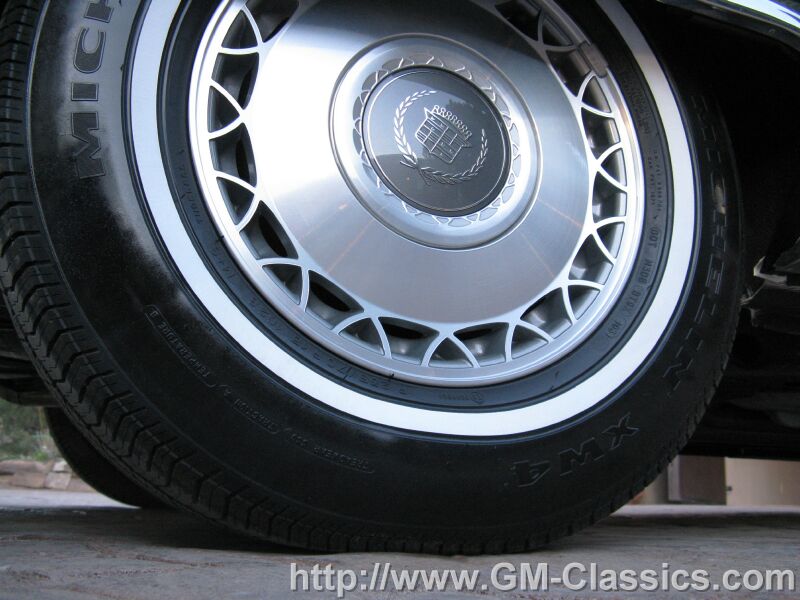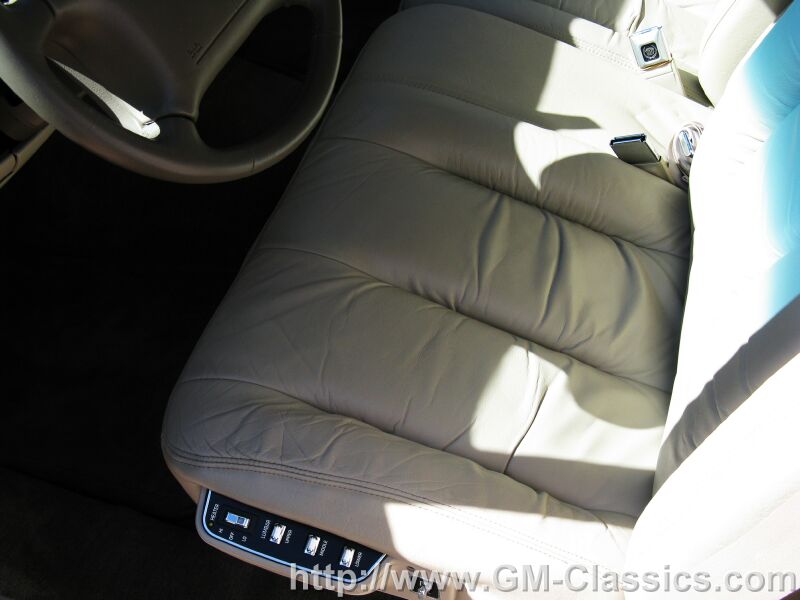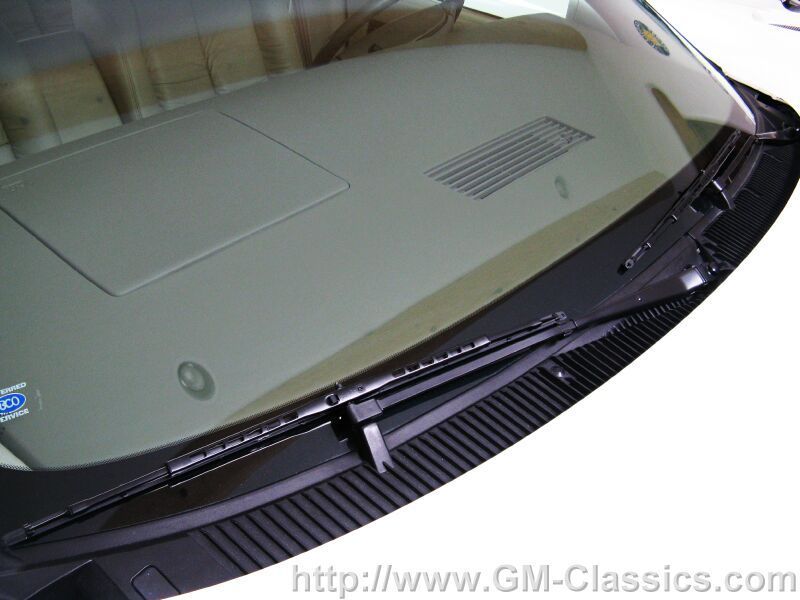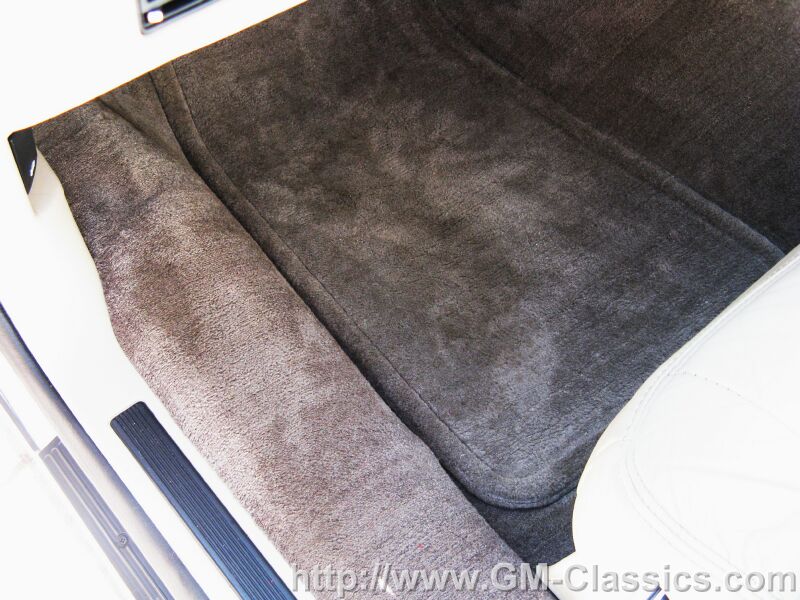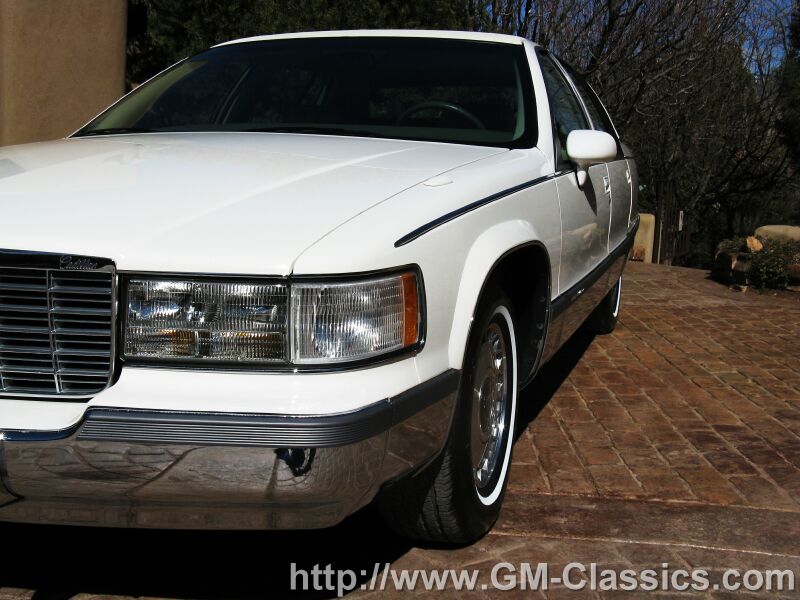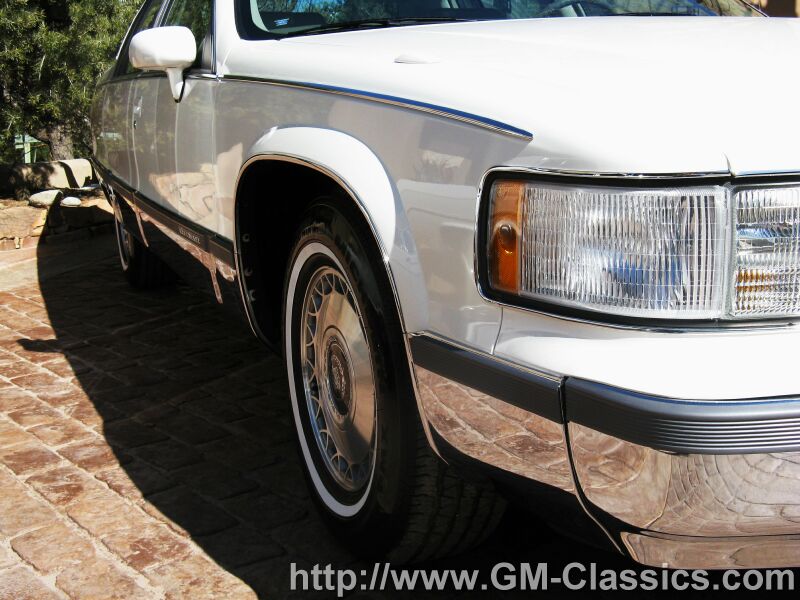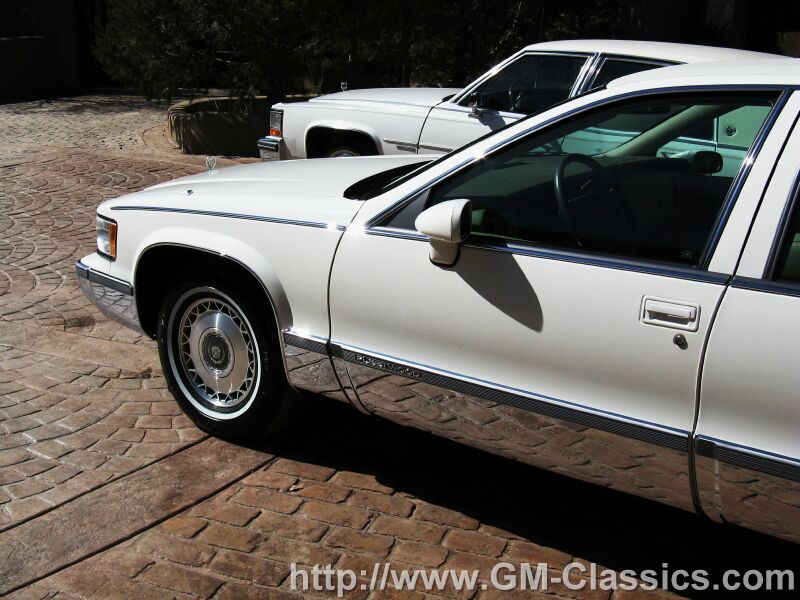 The pair of ultra low mile white Broughams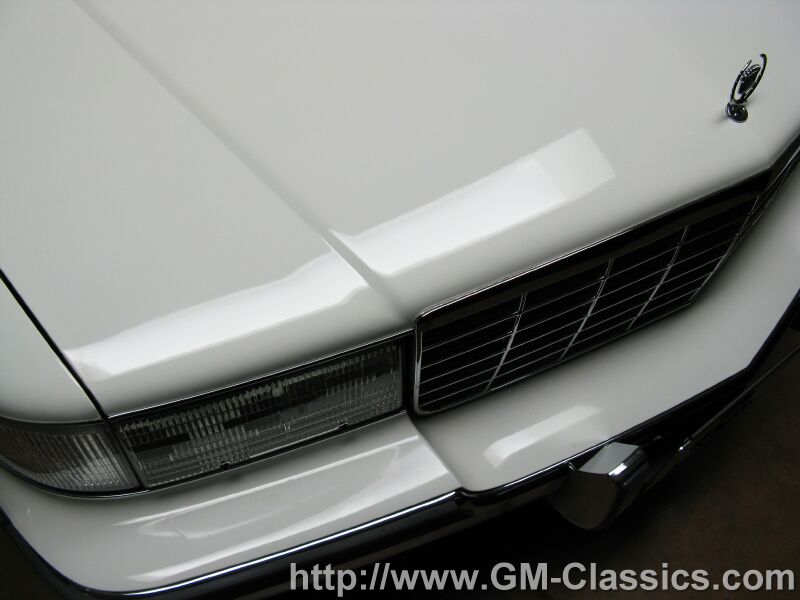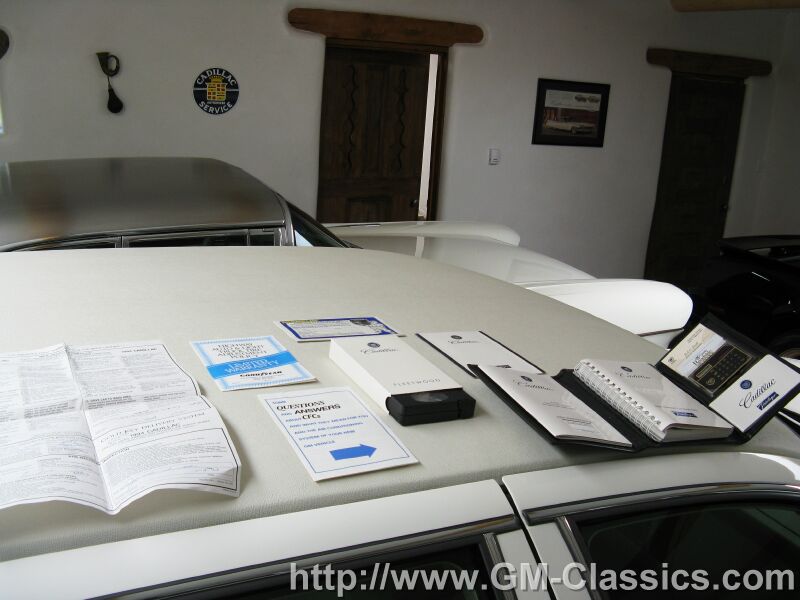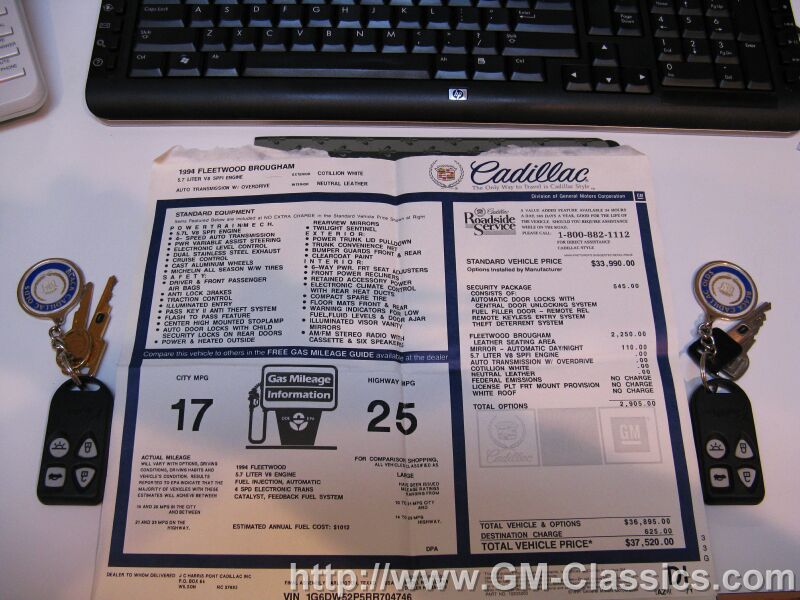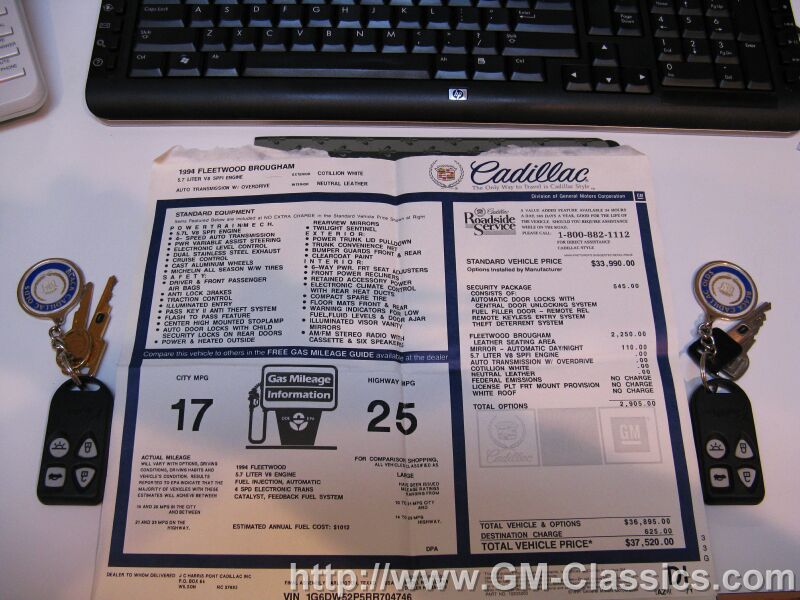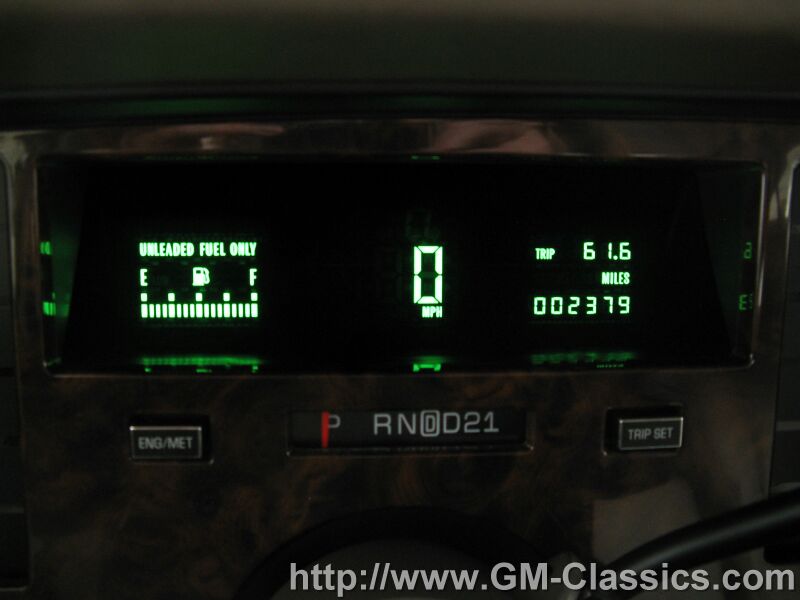 Click here for My Car Hobby Home Page
You can email me at Cadillacman@mcsmk8.com