1994 Corvette ZR-1
5.7 Liter LT5 32 Valve - 6 Speed
Matt Garrett - Dallas Texas
SOLD but Click Here for Current;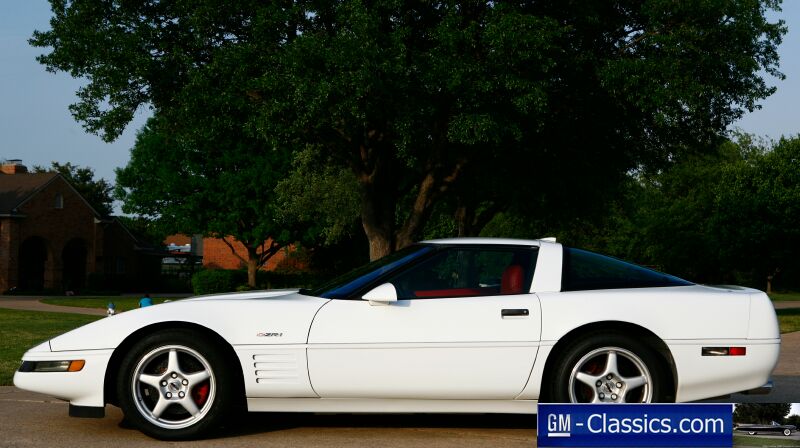 Click here for My Car Hobby Home Page
1994 Corvette ZR1. White/Red. One of 448 ZR1s made for 1994. 1G1YZ22J6R5800398 This is a very unusually car for me to own or display. It is not the same repetitive category you see most of my cars, mega low mile to near no mile with the window sticker on them. Compared to the rest, this car is miled out of its freaking mind at 82K However the car is pretty darn impressive. It was bought new right here in Dallas and has never left. It has been garaged, loved and cherished. It is 100% original paint with a guarantee from me that it is. I would have sent it away a long time ago had it not been. The photos show the car well, although not a new ZR1 with 100 mile and the window sticker on it, the car is a car to be proud of and one that shows better than some 10K mile examples I have just looked at when I wrote this. Owning the others with mega low miles, this car has been a pleasure to have. I can actually drive it and not be scared of the "almighty resale value" dictated by the # displayed on the ODO vs the true substance and condition of the car. I take this one out and most people could not tell this one from my low mile example, etc. This is a car I can actually enjoy and it really has been nice.
As the car shows in photos, it has been loved well and maintained well. Over the years many things have been serviced in the name of keeping the car as new. Things like the water pump were changed... just to be changed.. without even needing it. Under intake has been serviced with the vacuum hoses that tend to mess up, a new starter and secondary actuator pump. Everything that tends to be an issue on a ZR1 has been addressed just to be addressed. The car has a handful of performance upgrades that were done comprehensively and are non intrusive upgrades. Meaning they don't mess with reliability or cannot be undone. The list is simple and it really does help the car in every manner. For stopping, the car has a set of Eradispeed brake set on it with SS hoses. Nice improvement in both stopping and looks. In chassis, the car has a harness bar bolted in the rear section. This really stiffens up the chassis and looks nice too. Cooling, the car has a 4 core all aluminum BECool Radiator. What an improvement these are over the plastic junk the cars were made with. For performance, the car has a B&B Tri-Flow cat back exhaust system, a DRM performance chip and a 3 element air cleaner system on it. Needless to say the car runs good.. It should, its a ZR1. Yes it will do 190MPH if you ask that of it too. If you ever want to know what performance is beyond a 1/4 mile race or 0-60, go 150MPH in a ZR1, then get on it. Not many cars today can do what these do. They are still a true supercar in performance, and a stellar car in endurance even 20+ years later of the first one.
From 1990 to 1995 GM/Chevrolet produced the end result of one of the most radical projects ever done by the very conservative company. The LT5 ZR1 32V Dohc "King of the Hill" Corvette! The total number of cars from 1990-1995 were only 6939 for all the years combined, making all of them quite a rare piece of machinery. The sticker on these cars were right about $70,000 USD and went up a bit as the years went on, making it affordable to only a few. From 1990-1995, the cars were built pretty much the same, but had a couple of small changes over the years. The biggest was from the 1990 car to the 1991-1995 cars. 1990 was the only car to have the old style front end. The 1991 and newer shared much of the same look as the regular corvette... Although the ZR1 looked absolutely incredible, this was probably not a good thing as it is hard for the average person to tell the difference between the 1991 and newer ZR1 cars VS the regular corvette. This could have also helped fuel the lower sales on the car too, but the tell tale sign of a ZR1 is its extreme width in the back. You cant miss it! It is 4" wider that a regular corvette and uses the massive 315/35/17 tires on 11" wide wheels.
What is not seen on a ZR1 is what is under the hood. The LT5 is an all aluminum 349CID/5.7 Liter 32 Valve piece of engineering that has yet to be matched anywhere on earth. The motors are right at 400HP with a near 7000RPM red line and linear power throughout. More so than power, what the LT5 offers is more reliability and endurance over any high performance engine ever produced in this country to date. To me this means more than you know having blown up at least 100 engines racing in my life. Its nice to finally meet one that can take it! The ZR1 is known for its top speed endurance record, where the car went at speeds over 175MPH, non stop, for 24 hours. There are NO American cars that can do this except the ZR1 to date! The ZR1 truly is a race car on the street and has the endurance to go from coast to coast as fast as possible without breaking, if there were no speed limits. The LT5 was so radical, that GM could not even produce it their selves. It was partially designed by Lotus, but was actually hand build by the Mercury Marine Company in Stillwater Oklahoma... A totally off the wall move by GM, never again done. Now we do have a whole new generation of ZR1s. Fast they are, neat they are, but put them to the endurance test, and it already has been done, they will fail within a small fraction of the 24 hours the 90s ZR1s just kept on going over 180MPH. The 90-95 ZR1 is really the only factory produced Race ready car GM has done to date because of its endurance capabilities.
Click Here For Car Fax Report
CLICK ANY PHOTO FOR AN EXTREME BLOW UP!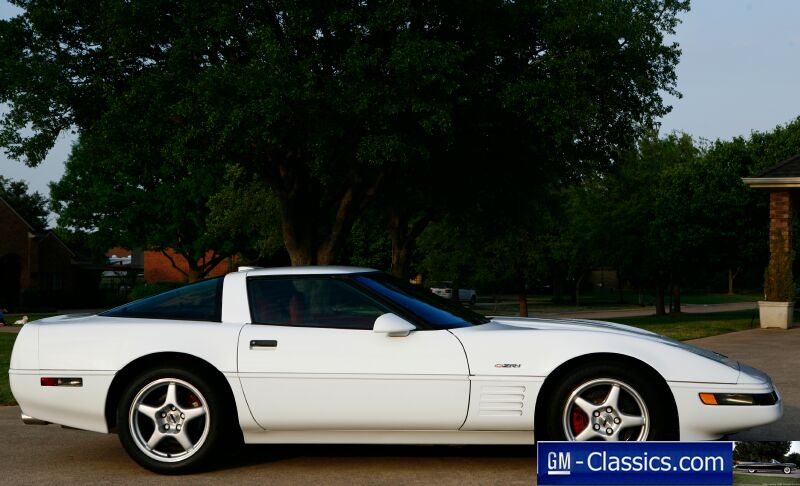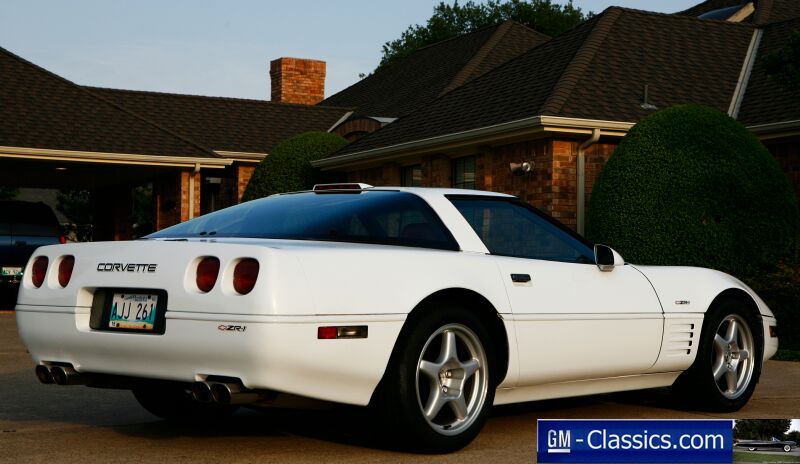 Plate just for display, Dallas car since new, never left.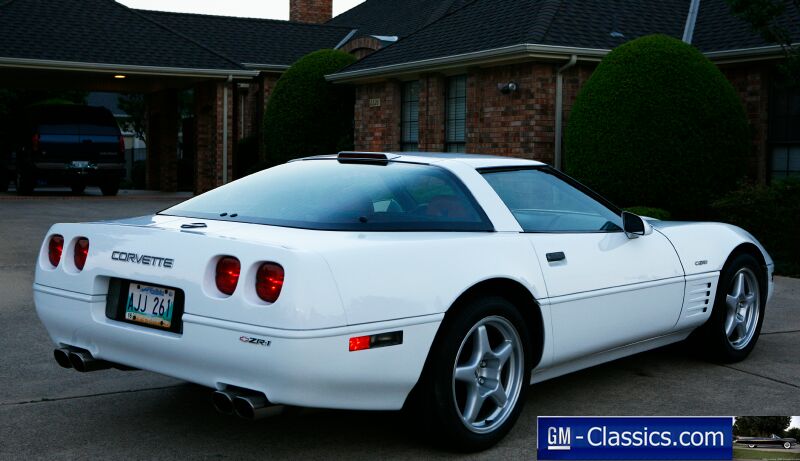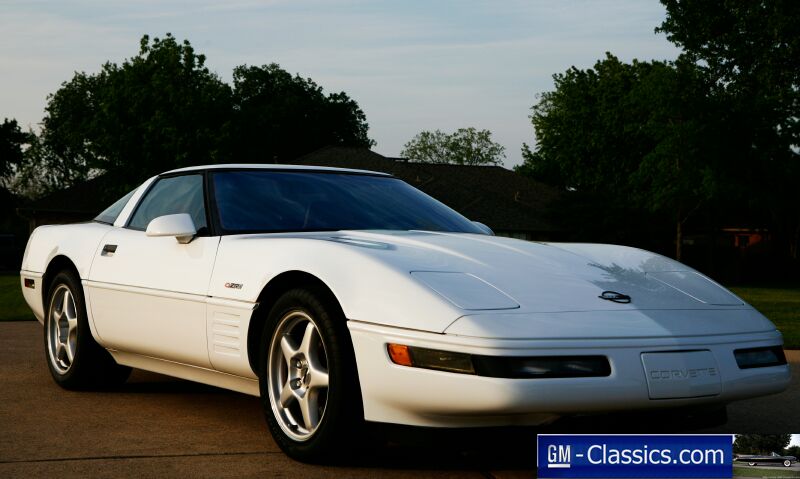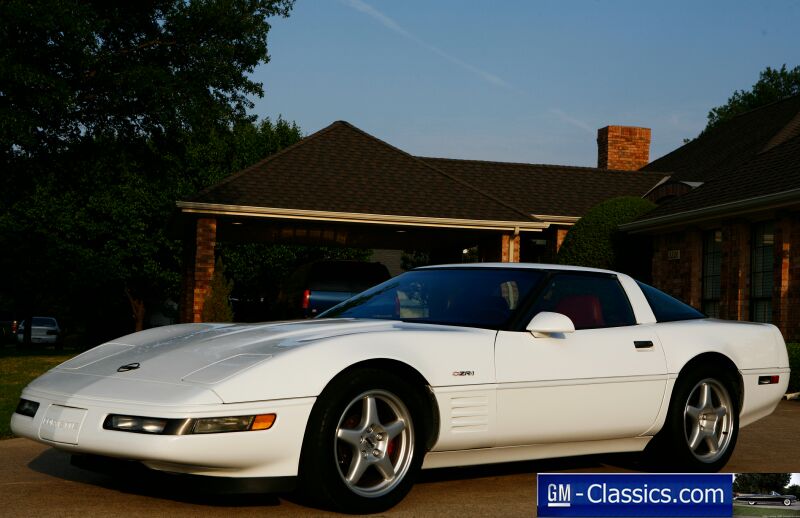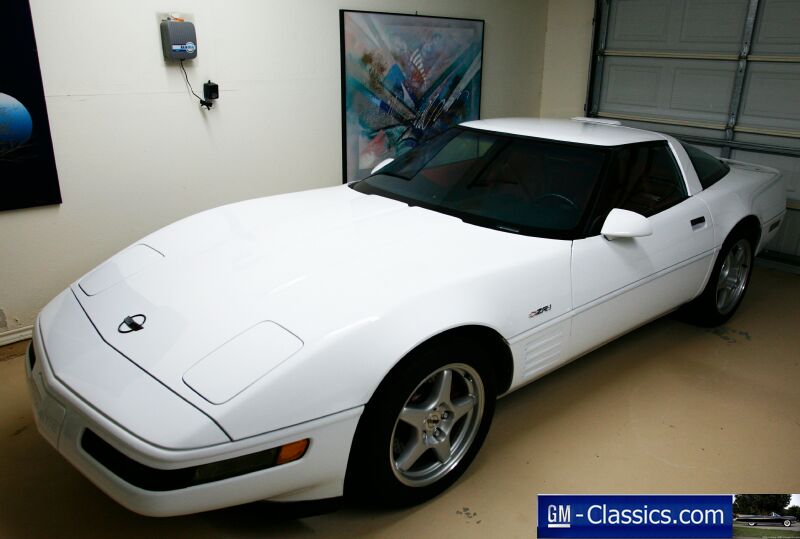 Garaged and great looking 1994 ZR1 Corvette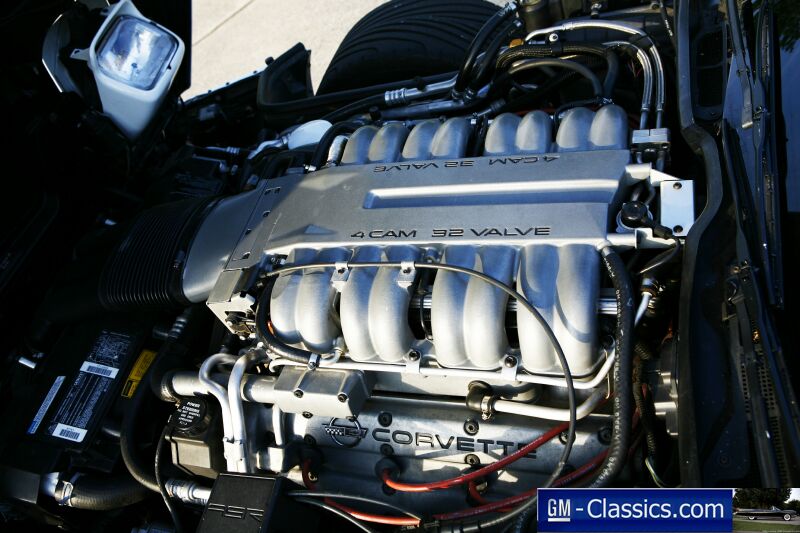 The incredible LT5 engine. Probably the best overall performance engine ever put out with a GM label on it.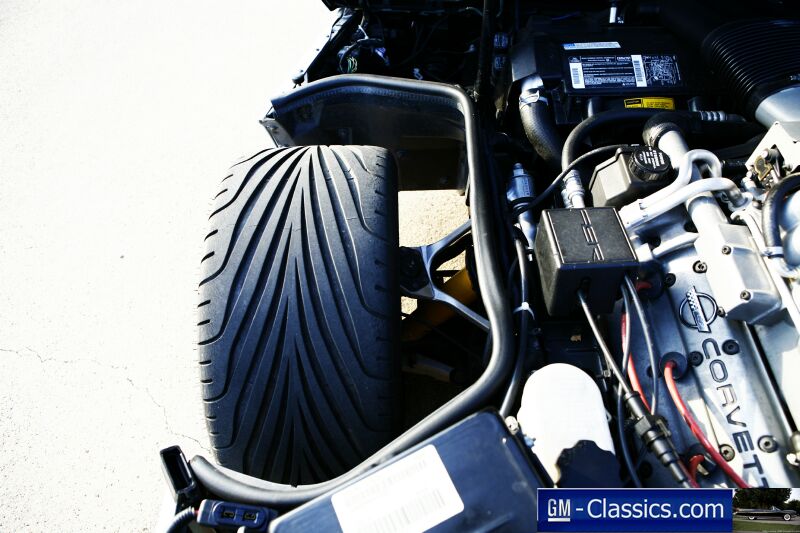 Goodyear F1 tires, original Bilstien FX3 shocks with all actuators functioning as new!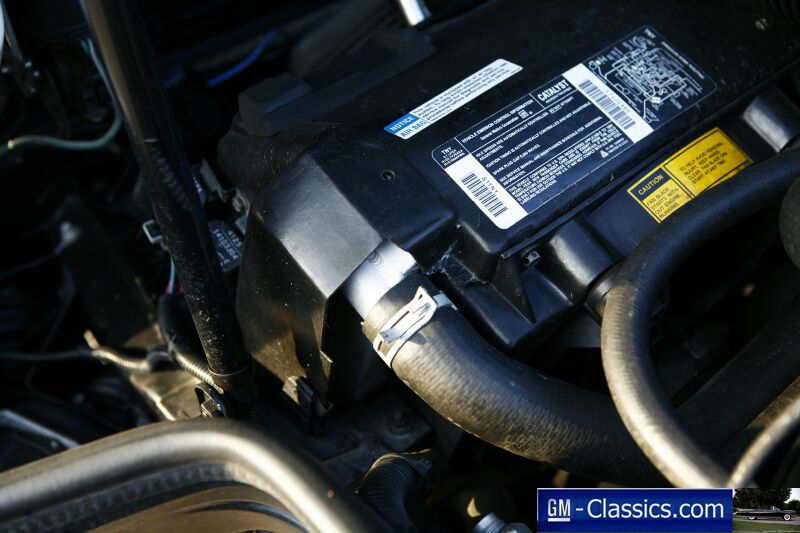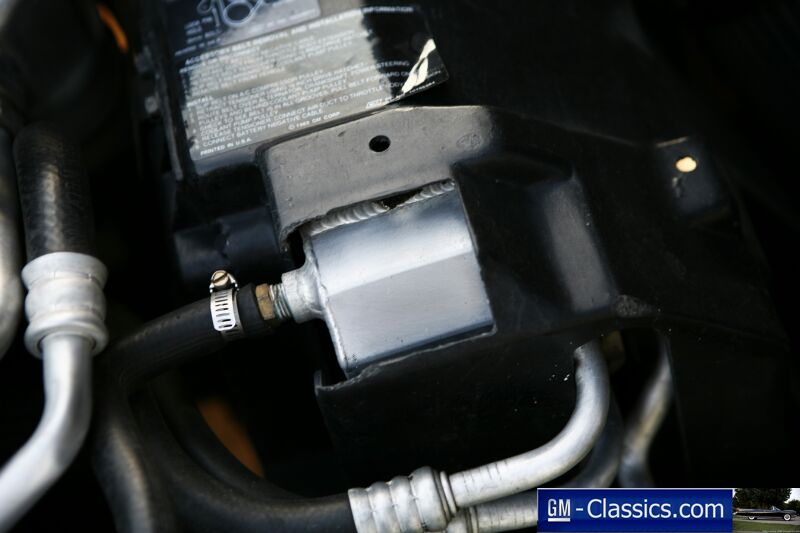 BeCool Aluminum Radiator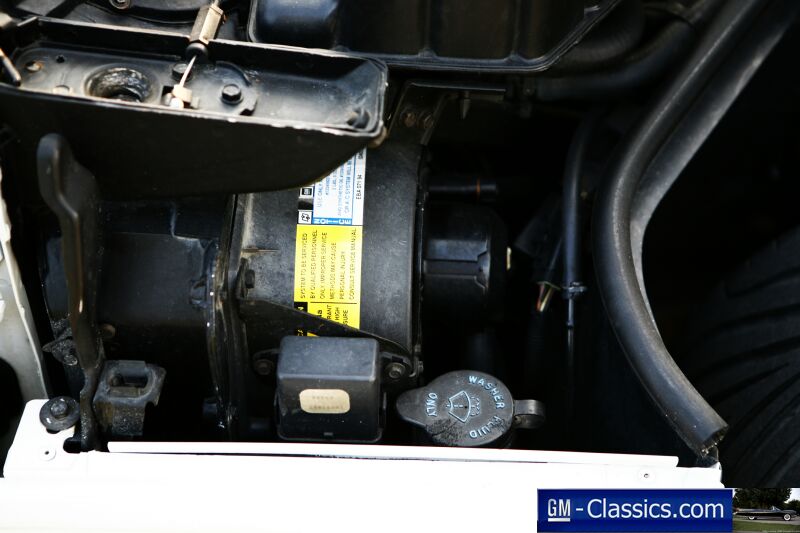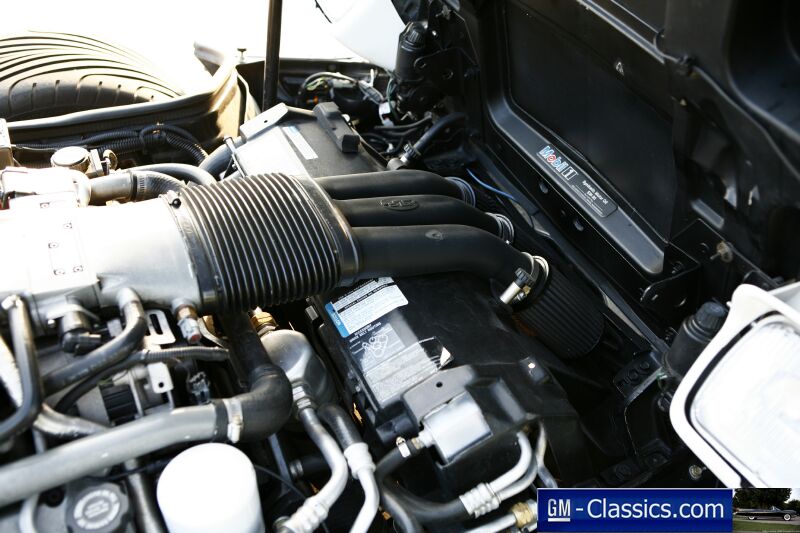 3 Element Intake System and BeCool Aluminum Radiator Seen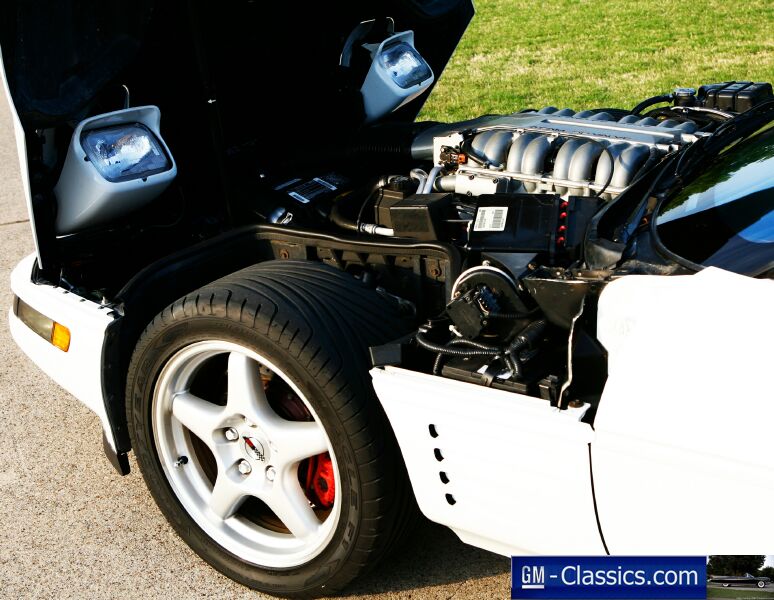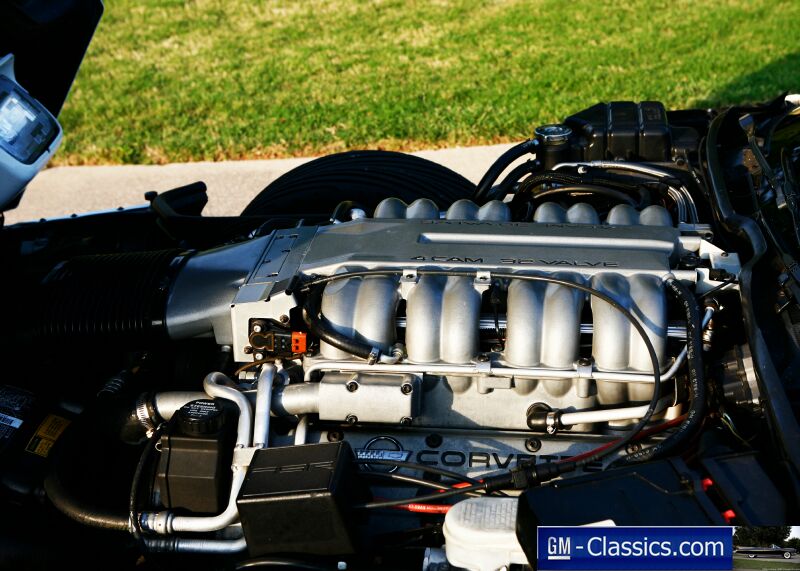 The almighty LT5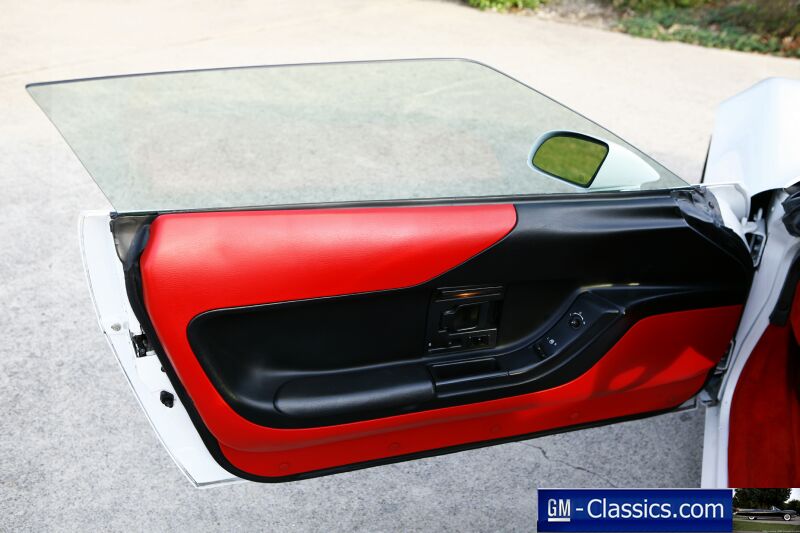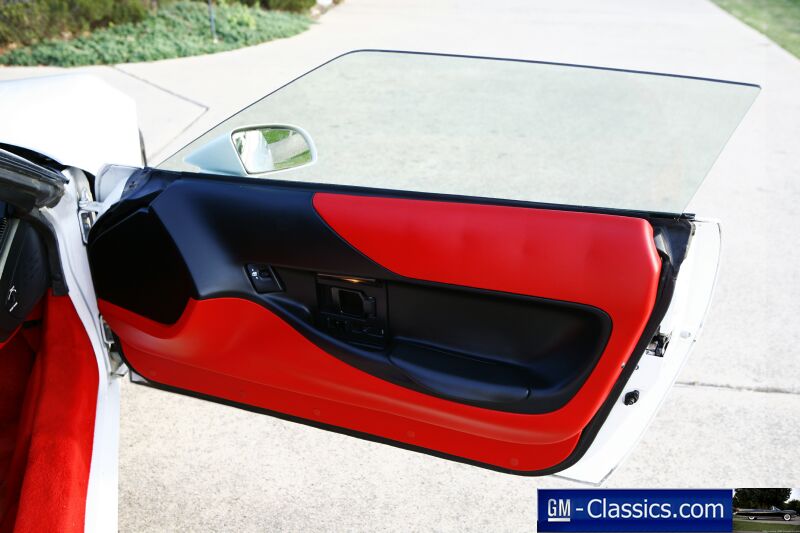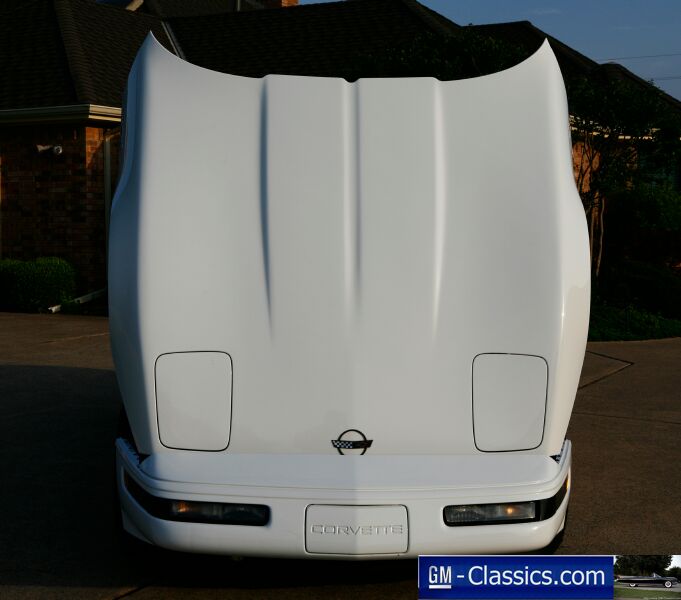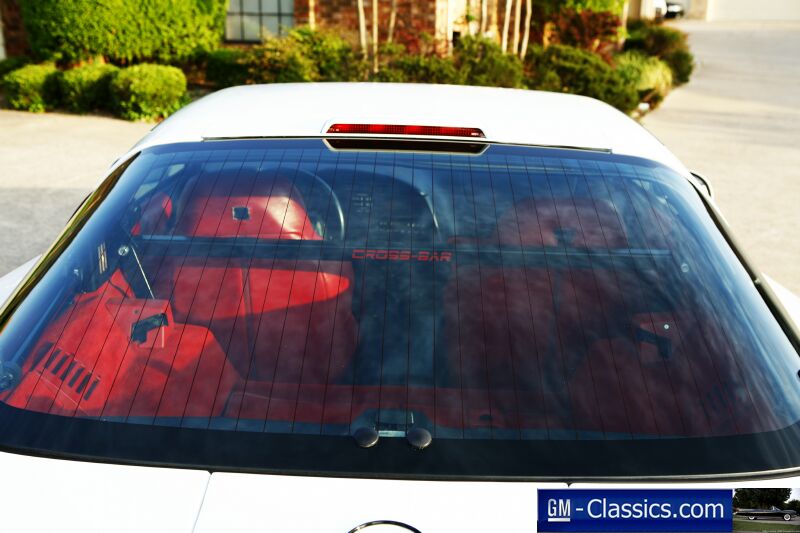 Rear harness bar. Nice!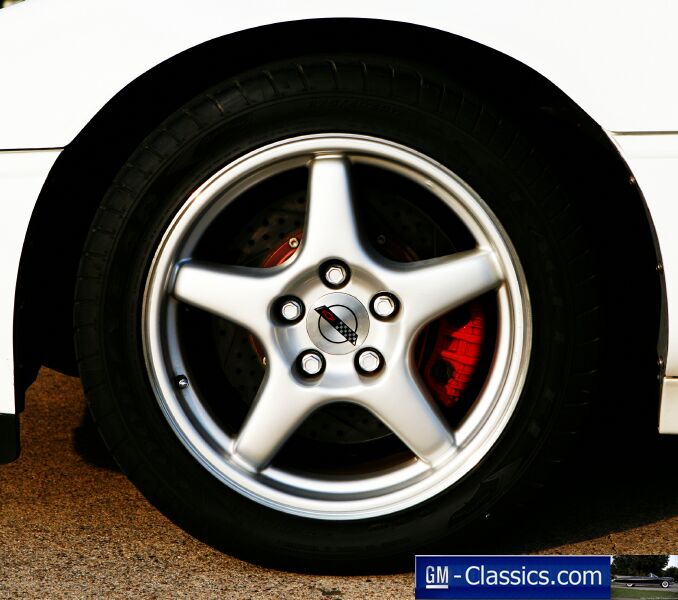 Eradispeed/Baer front brake system.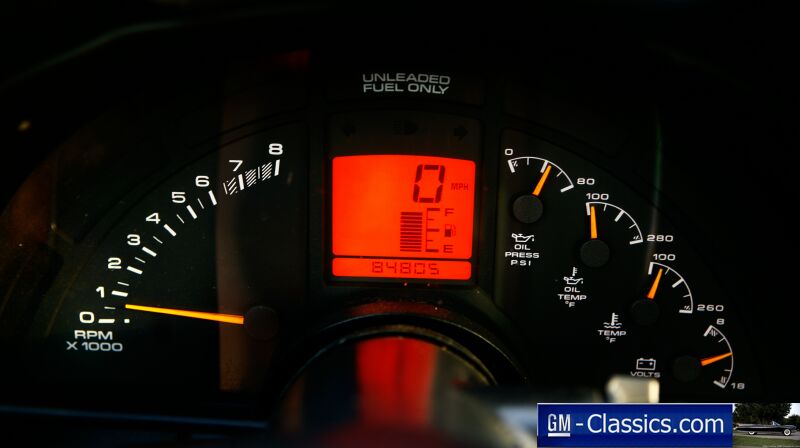 Yes, and actual used car here!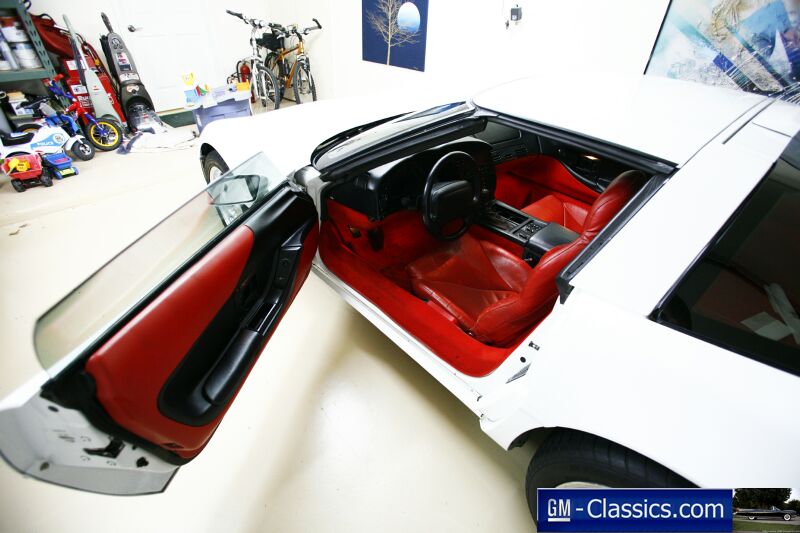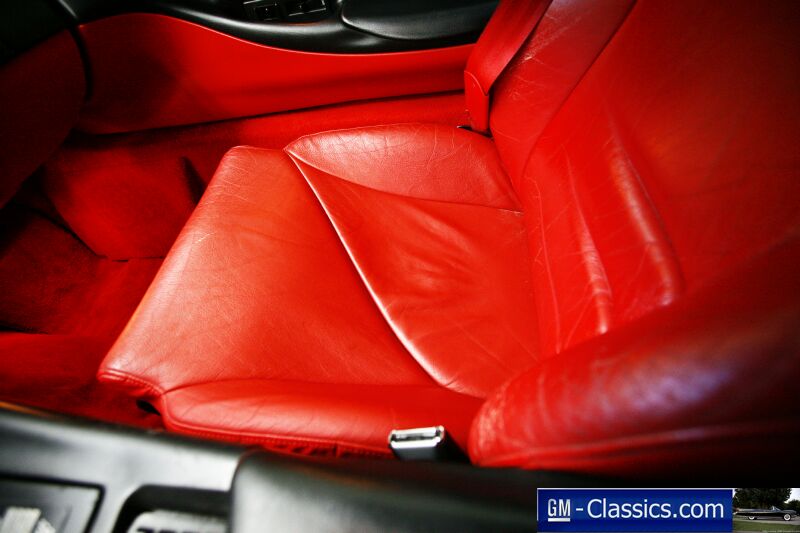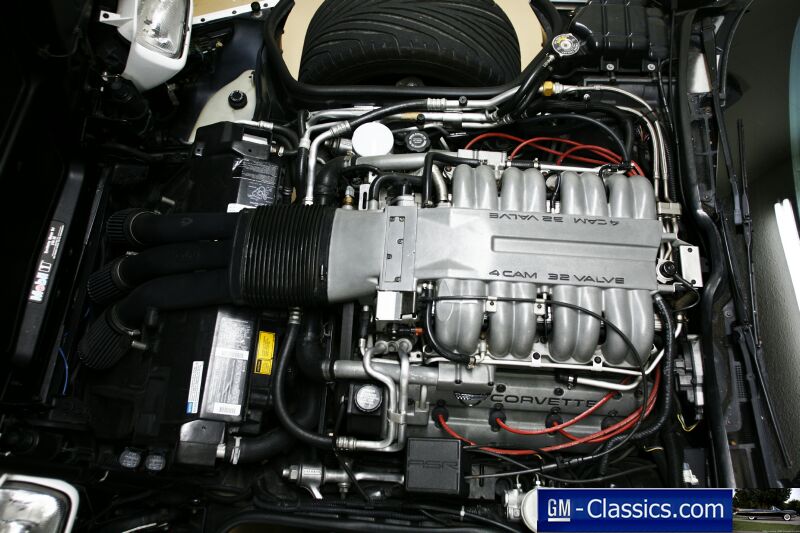 Very clean original engine finish, not stained or ugly like many lower mile examples. Just an all out nice car.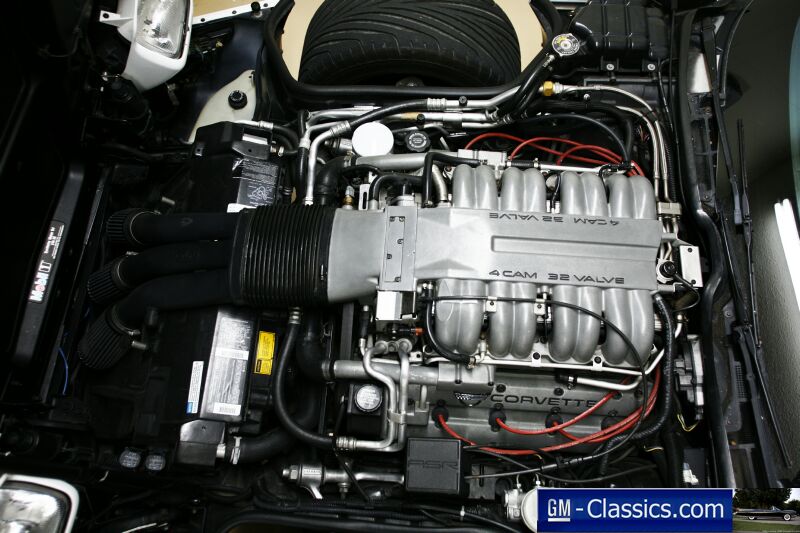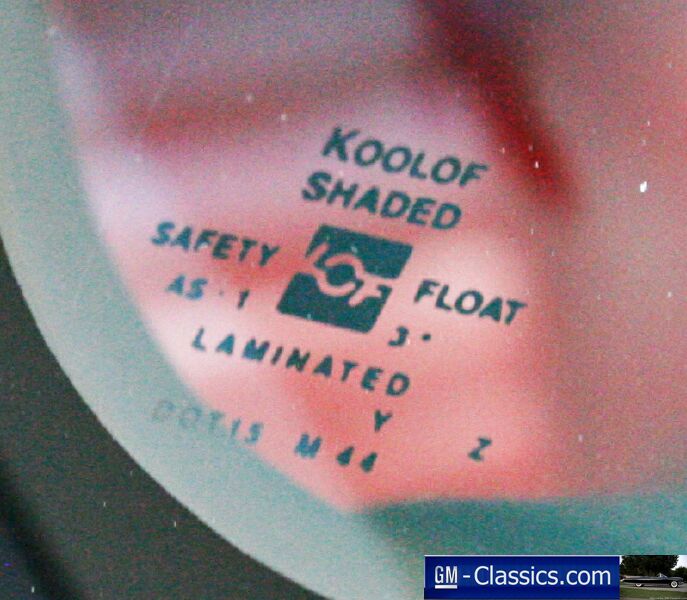 Original tinting front window, not delaminating.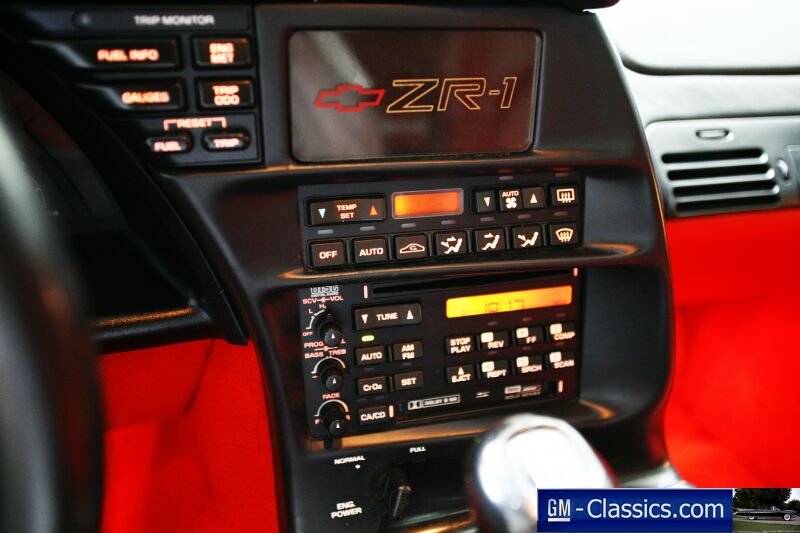 ZR1 lamp overlay. 100% stock and really nice everywhere.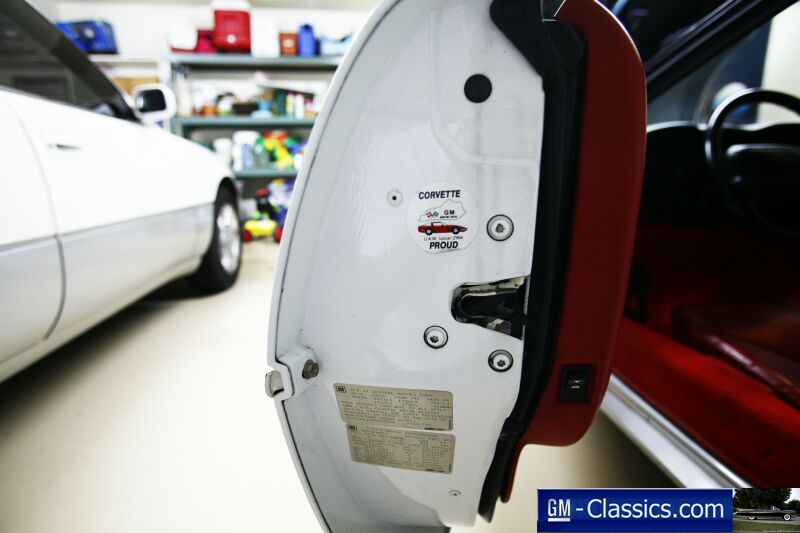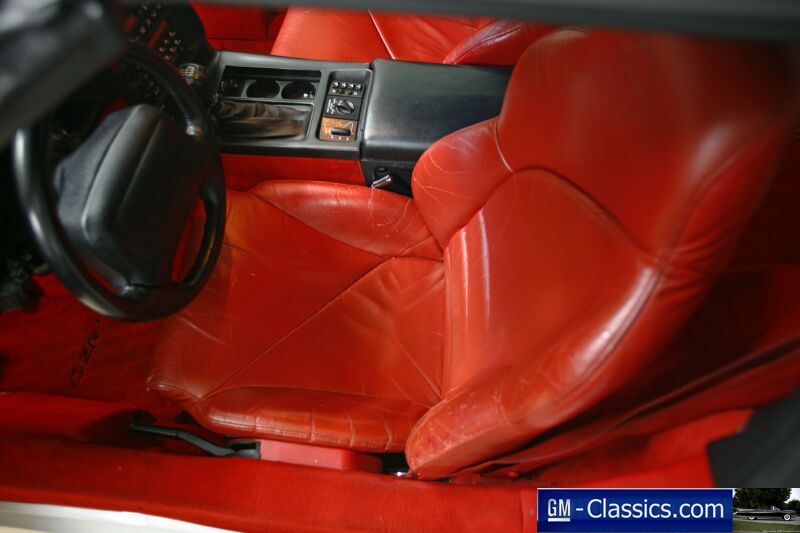 For 80K miles, this is a very nice seat. All original.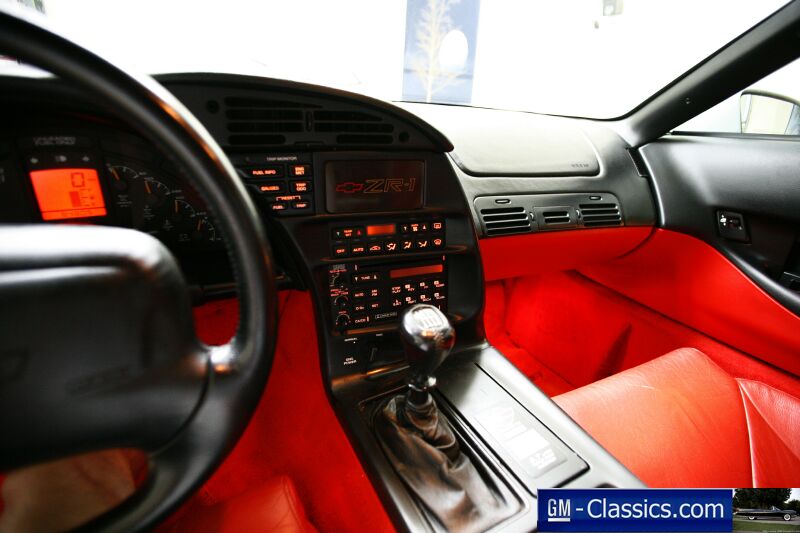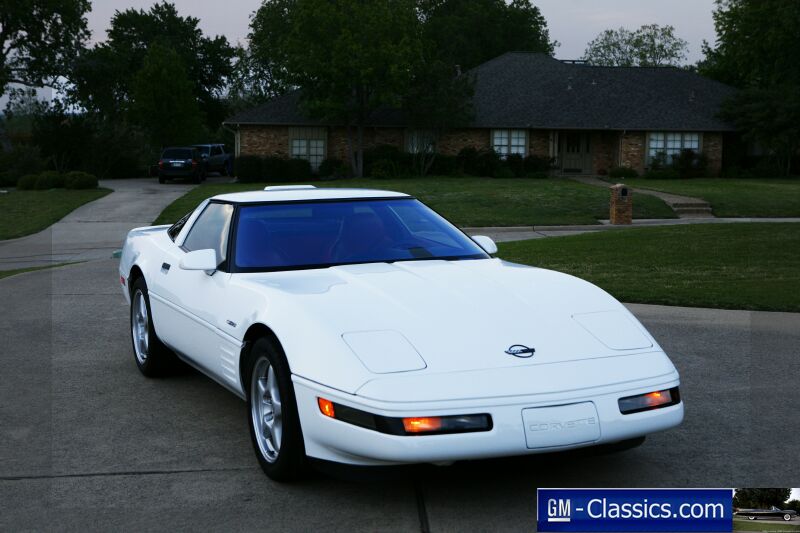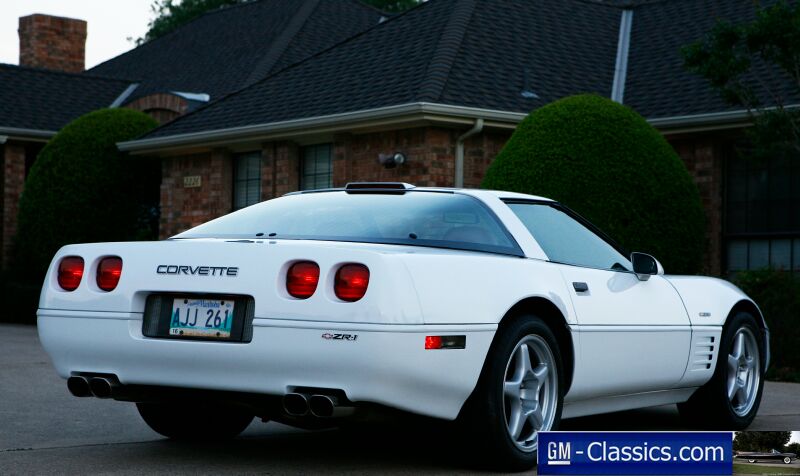 Click here for My Car Hobby Home Page
You can email me at Cadillacman@mcsmk8.com