1994 Corvette ZR-1
Carrollton Texas Police Car
City of Carrollton Texas

1994 Corvette ZR-1. White/Red 5.7 Liter LT5 6 Speed. Property of the Tax Payers of Carrollton, Texas! This rare 1994 ZR-1 is a real police car used by the Carrollton Police Dept. The car is used as a promotional car at car shows and events for drug awareness and other public awareness programs. It came to the tax payers complements of a drug dealer and he is thanked publicly on the back of the car. He was generous enough to leave this incredible car to the citizens of Carrollton Texas when he decided to get out of the illegal business with some encouragement from our police dept! It was a going away present so to speak:)
The car is actually very nice and is treated extremely well. It has a full Whelen strobe set on it for the police gear and the added decals. They were put on with the idea that they could be taken off since this is a collector car with a very good value. The car also has a Tri-Flo exhaust and an open element air cleaner. Other than that is is very original down to the paint and all. Not exactly your typical police car here! Being a ZR1, the car is also fully capable of going 185+MPH.... How would that work for a pursuit car!
This car is always a hit at the events and shows that it graces. Many young people learn the dangers of illegal activity from this car with the fact it was taken away from its owner for his stupidity. Being that it has a good following of officers and local car people that volunteer to care for it, the tax payers will actually make a good profit on this car when the city decides to sell it one day. I hope we keep it forever really.
Look for it around the DFW Metroplex!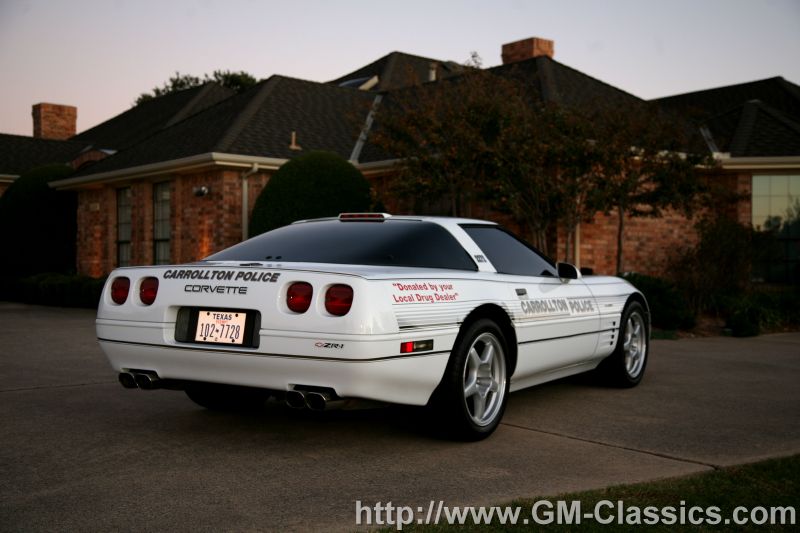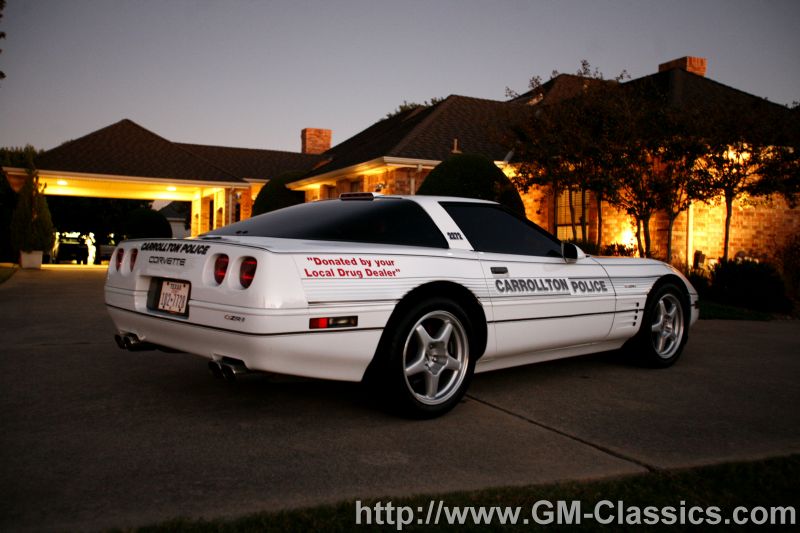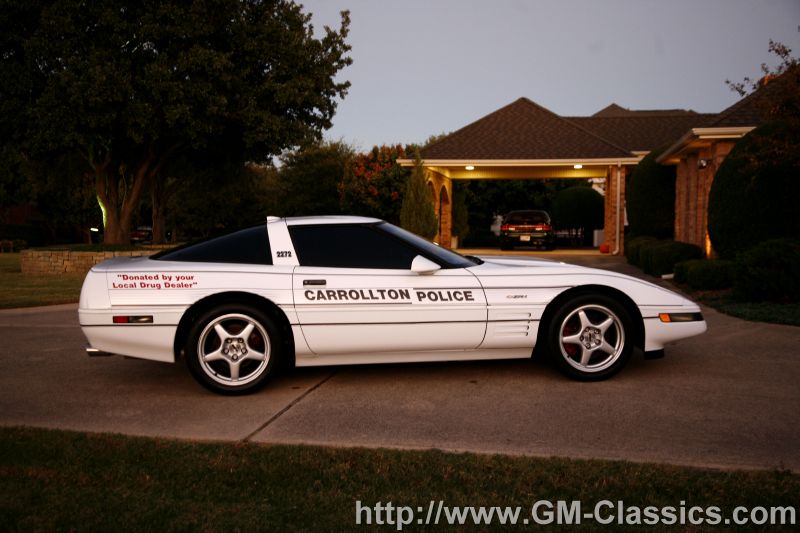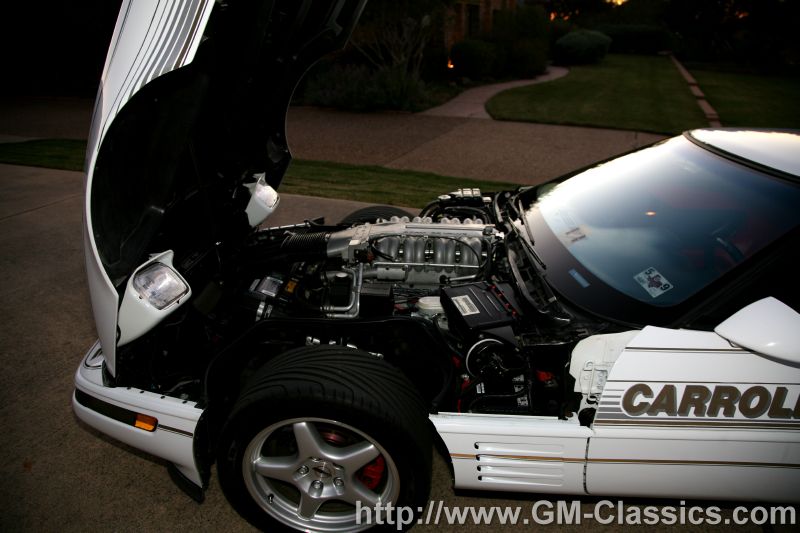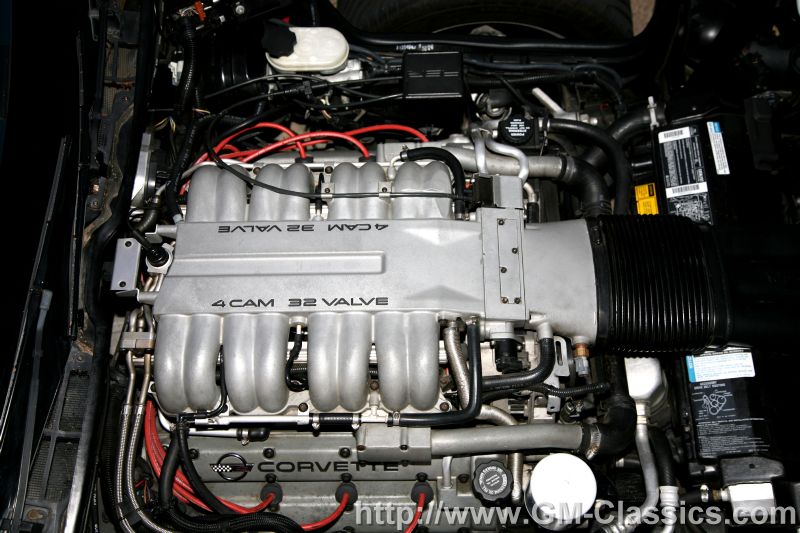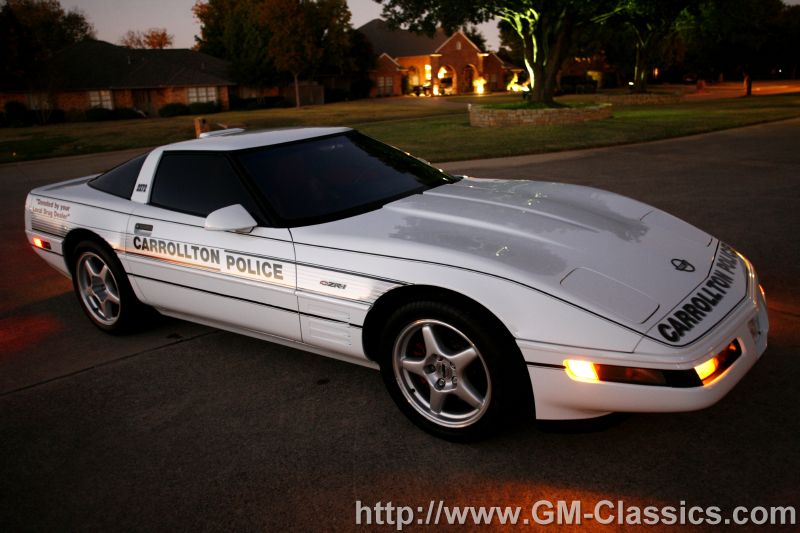 Click here for My Car Hobby Home Page
You can email me at Cadillacman@mcsmk8.com