1996 Corvette Convertible. LT1 Automatic VIN 1G1YY32P4T5120410 Last Year for C4. White/Red. Options are Sports/Dual Power/Lumbar Seats, Bose Gold CD System, G92 Performance Axle Ratio, Performance Suspension with Bilstein Shocks (non electronic), larger sway bars, steering cooler, etc. Chrome 5 Spoke ZR1, 17X9.5" wheels ALL THE WAY AROUND, with Correct Goodyear 275/40/17 ZR GSC Tires.
This car has 20K miles on it. As with most anything I put my name on, especially in later model cars, this car is perfect. Perfect meaning 100% original paint... Garaged day and night, no mods ever. No scrapes, no chips, no nicks, nothing. The car would pass in every manner as a 1000 mile car... Thus I own it. It is also really the perfect optioned car in a convertible. It is an automatic... and owning over 100 C4s in my days, I can only say the Automatics drive way better vs the manual. If you are after a nice driving car with incredible performance and do not want the clunking, whining, bucking and hassle of a manual... This is the ticket. Having the large even track wheels, not the skinny little 8.5 base front wheels, make for a car that handles the way a corvette should handle. Having the performance suspension gives the car the larger sway bars, the Bilstein shocks, the power steering cooler and more. This is not one of those 96 Corvettes with the black shocks and no hardware. Lots were made that way in 96... even some Grand Sport LT4s. The only option the car does not have is the FX3 adjustable shock control. Nice option that I like a lot... BUT it comes with the temperament to go with it. The most common repair I have done on C4s/ZR1s are the FX3 servos and shocks. With that said, those issues will not apply to this car.
The 300HP LT1 Motor is a few ounces short of an all out supercar like a ZR1 and the 2010 corvette, yet the car is extremely strong. These cars are still REALLY fast, fast enough to go 170MPH if needed and out accelerate pretty much any car other than a brand new corvette or a supercar costing much more money. The LT1 is reliable... Very, as with the entire make up of these later C4s. Ride quality, handling and performance are what these cars did as well as they could. Having many C4s, a car like this is what I like to take for a drive the most. It offers the best experience I would say. Having ZR1s, manual corvettes, etc are nice but compared to the good optioned autos, the others just start to grate a bit on you vs a car like this, thus I like driving the automatics more. Guess I am getting old. The auto corvettes also seem to hold up better. Less rattles, less wear on the seats, carpets/console that is drastically accelerated by constant clutch pushing and shifting, etc.
This is also a 96, of which is the last year for the C4. Many changes were made throughout the C4 84-96 run, but as a whole the LT1 92-96 cars are pretty much the same in a general respect with some modest changes over the years. Now from a collectors point of view, everyone seems to gravitate to the last year of a generation. This car is that, the last of the C4 convertibles and a perfect example it is.
CLICK ANY PHOTO FOR AN EXTREME BLOW UP!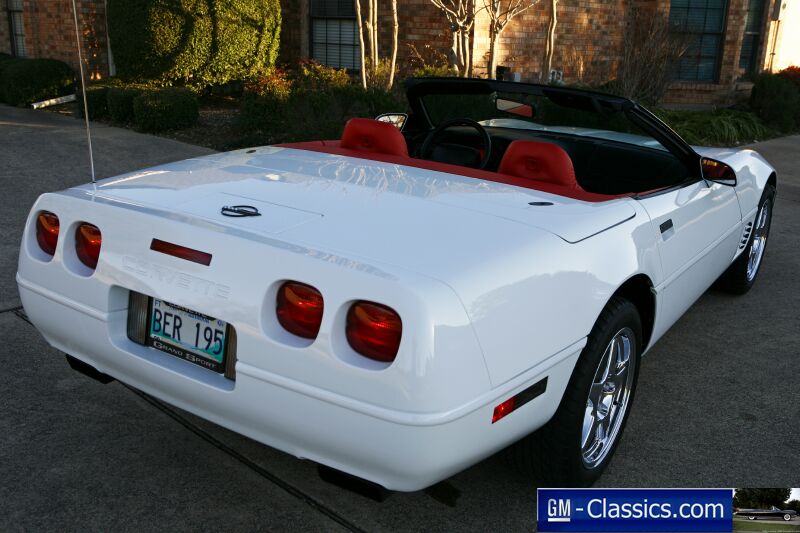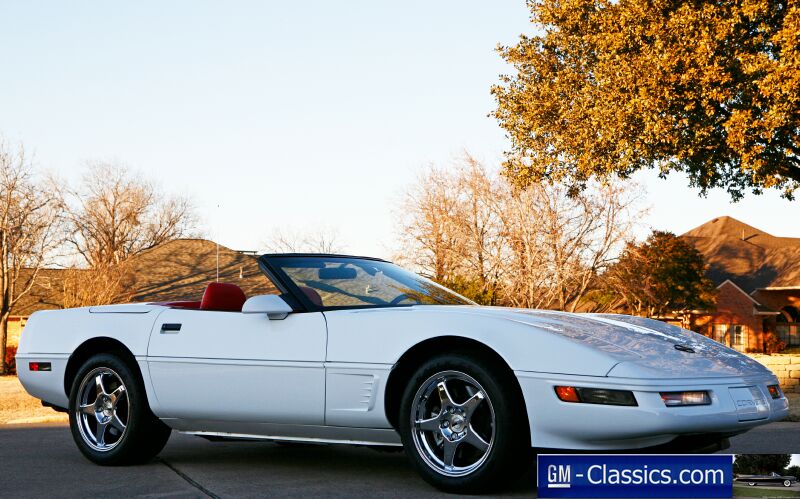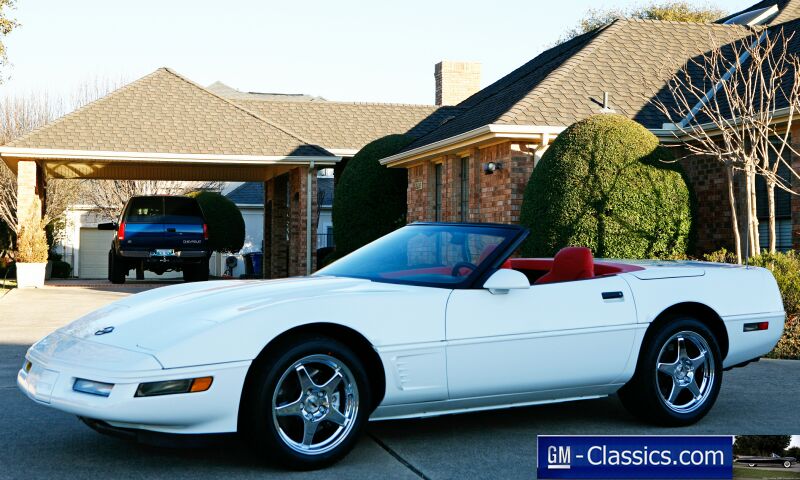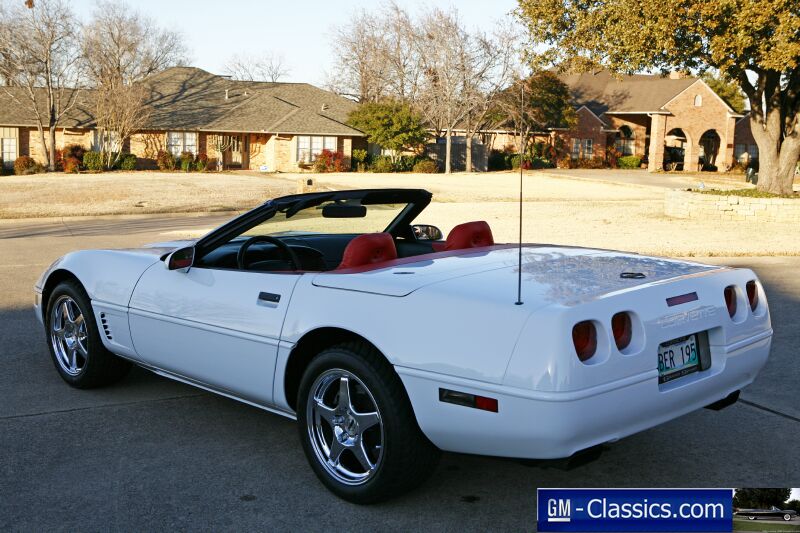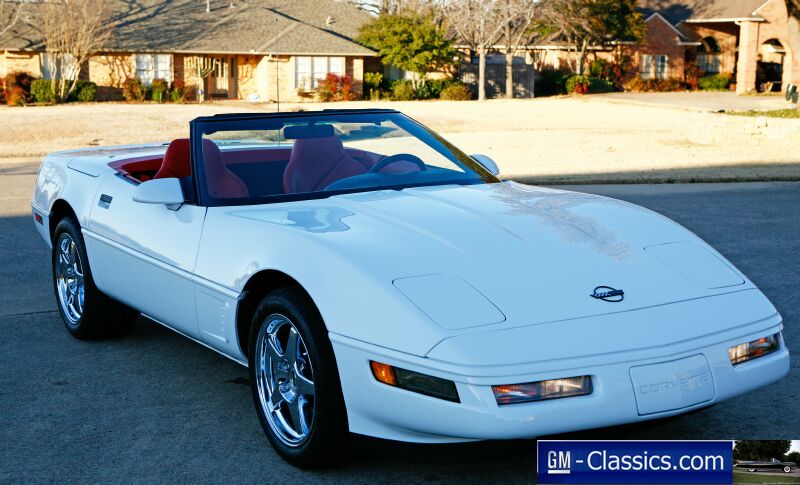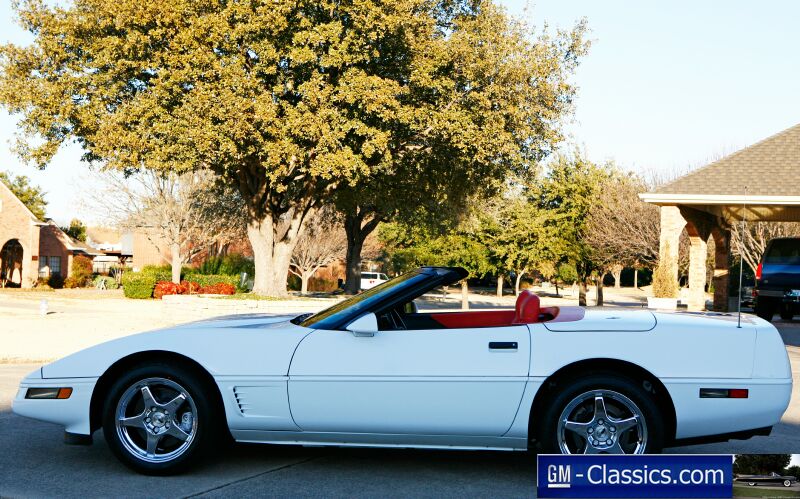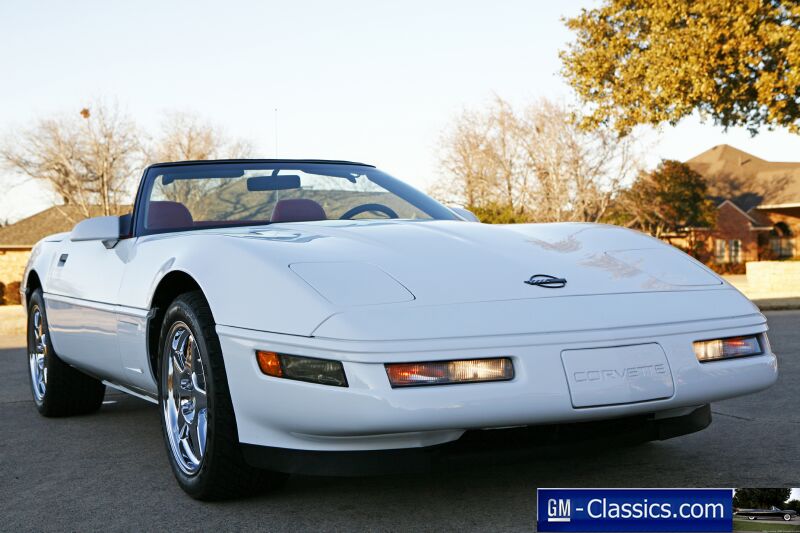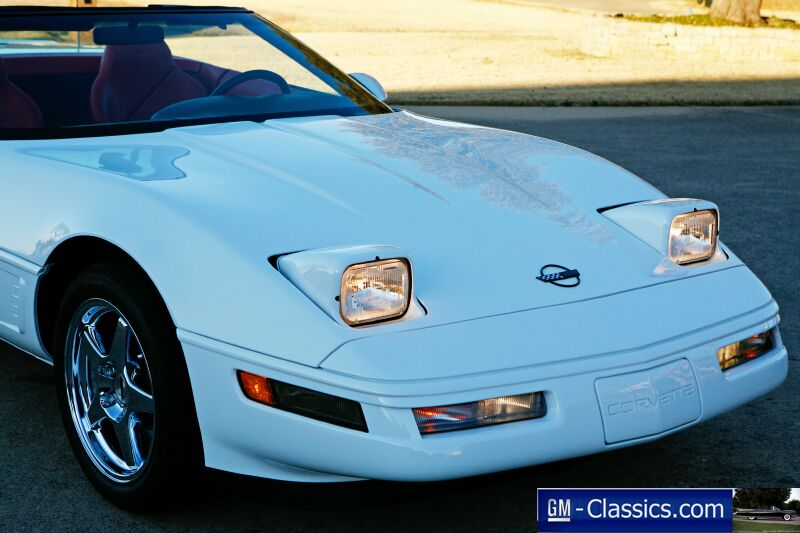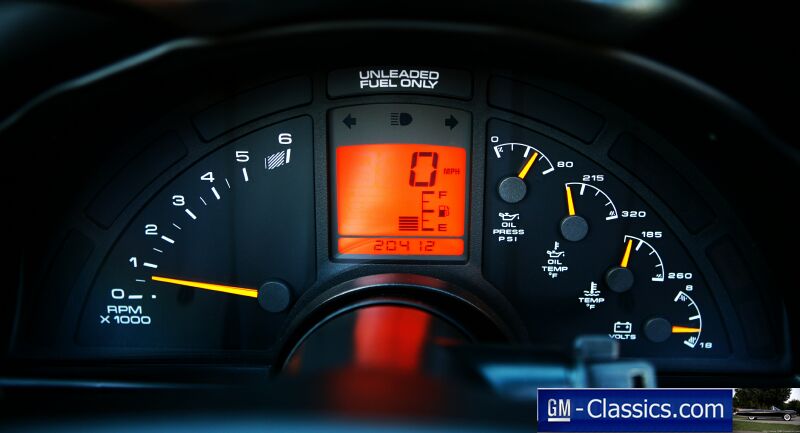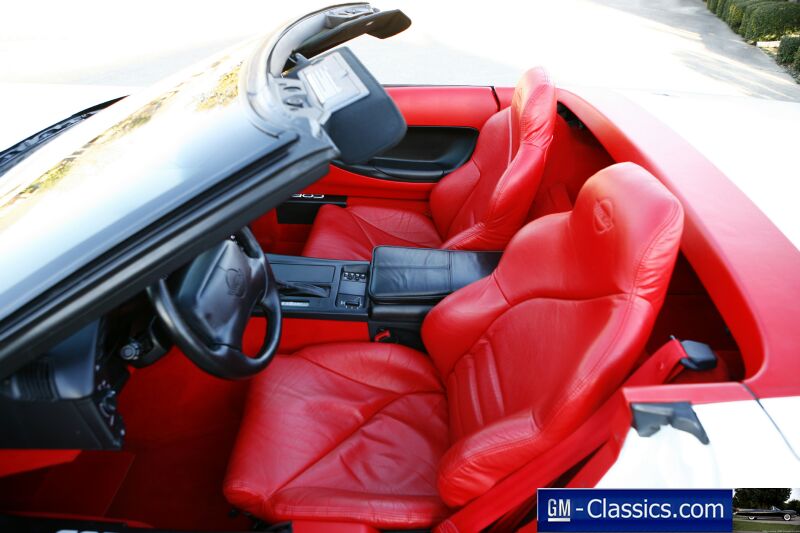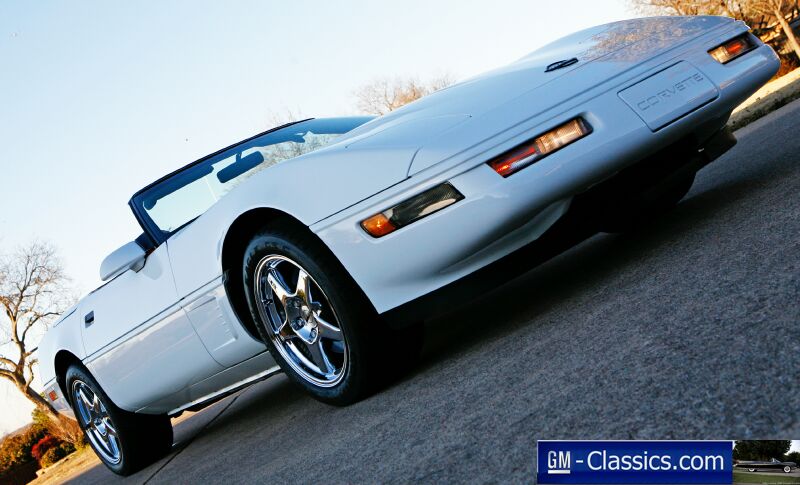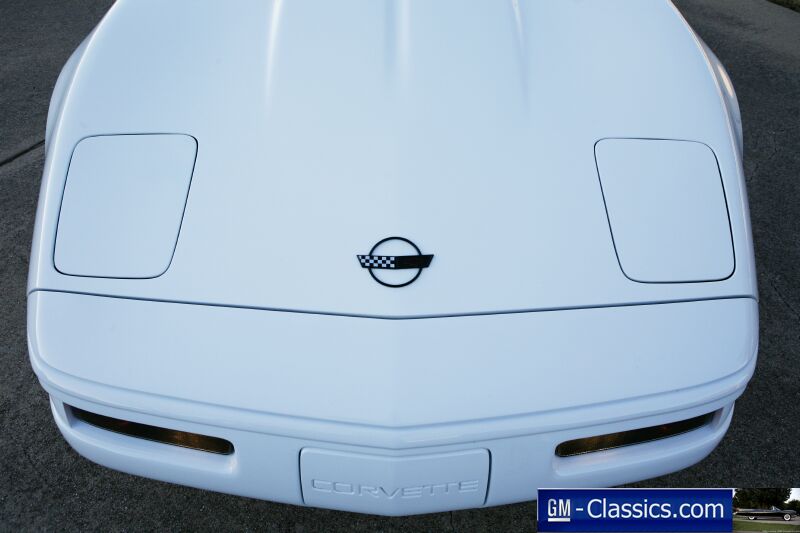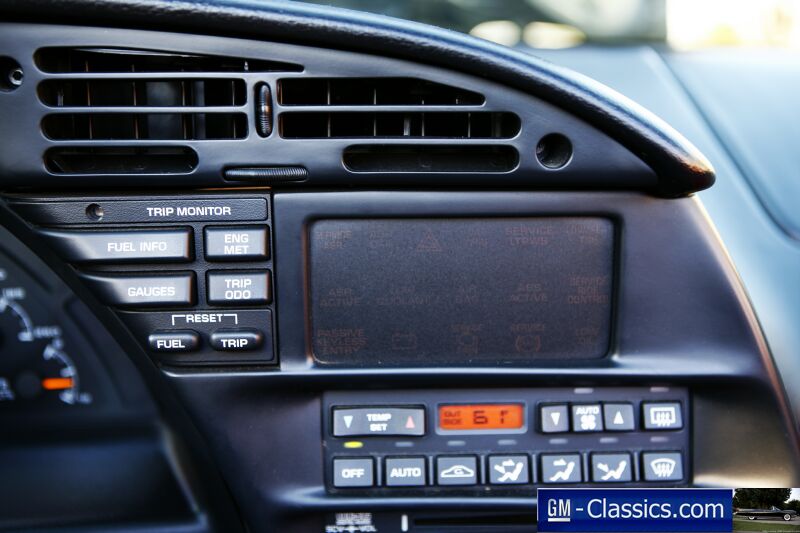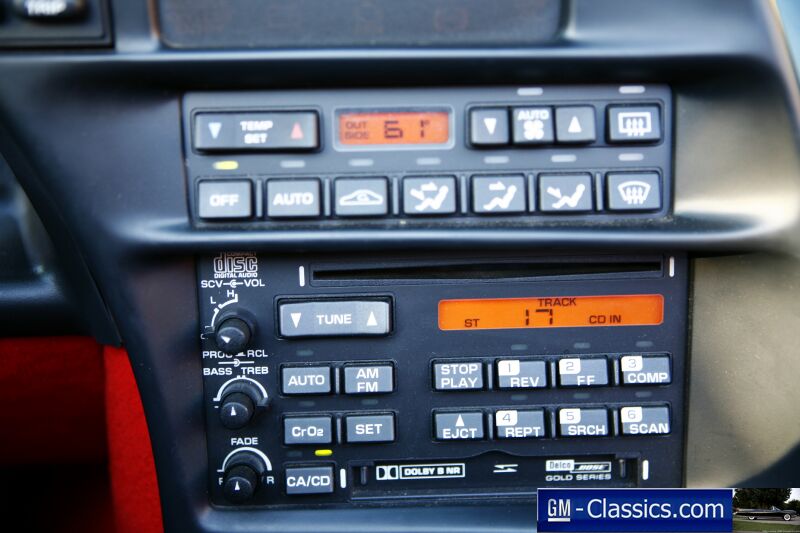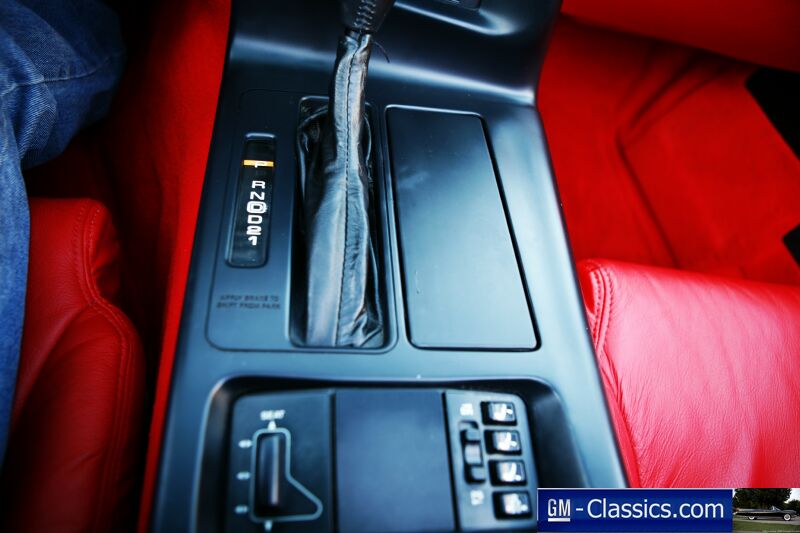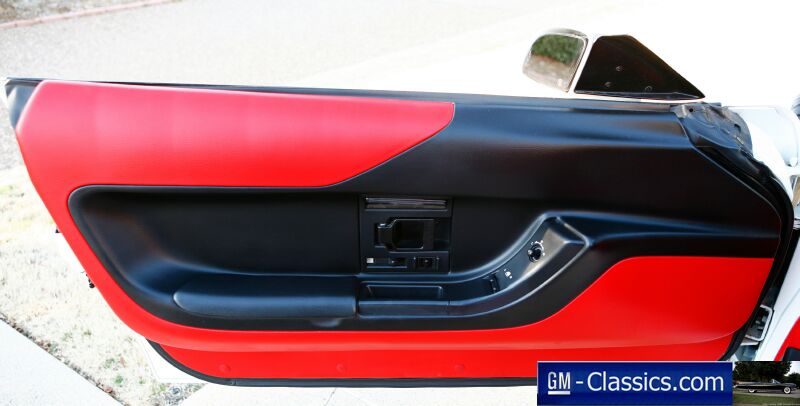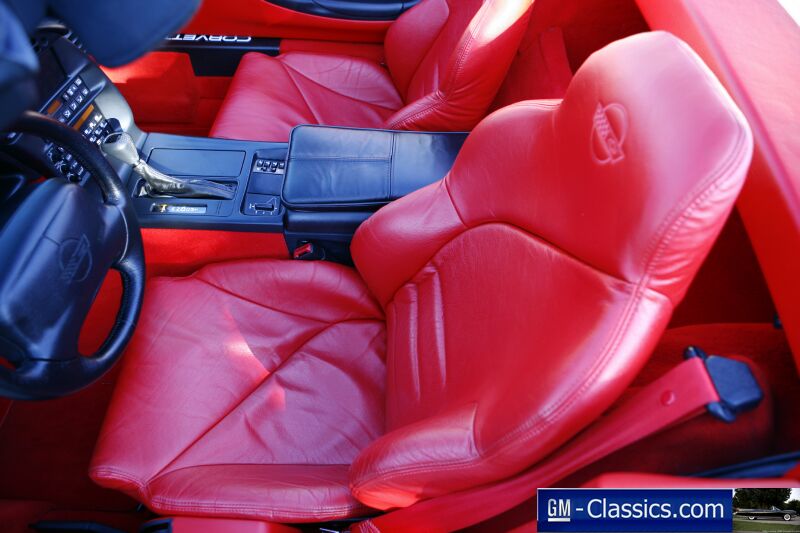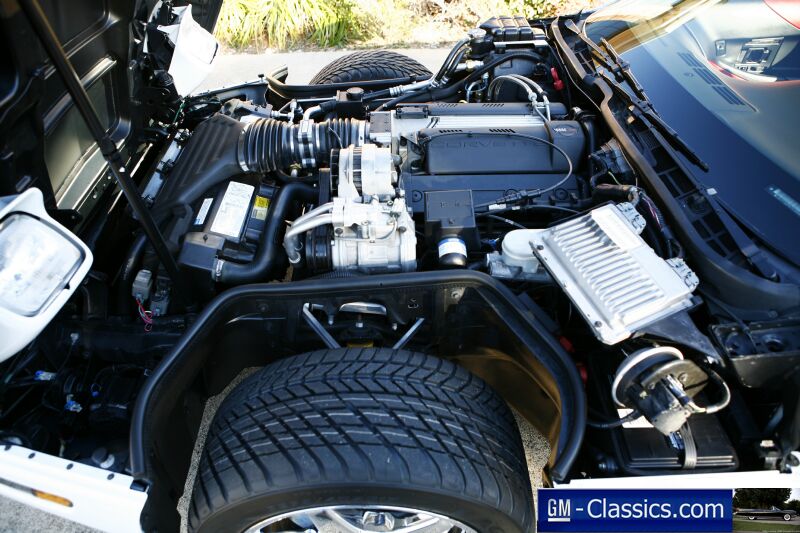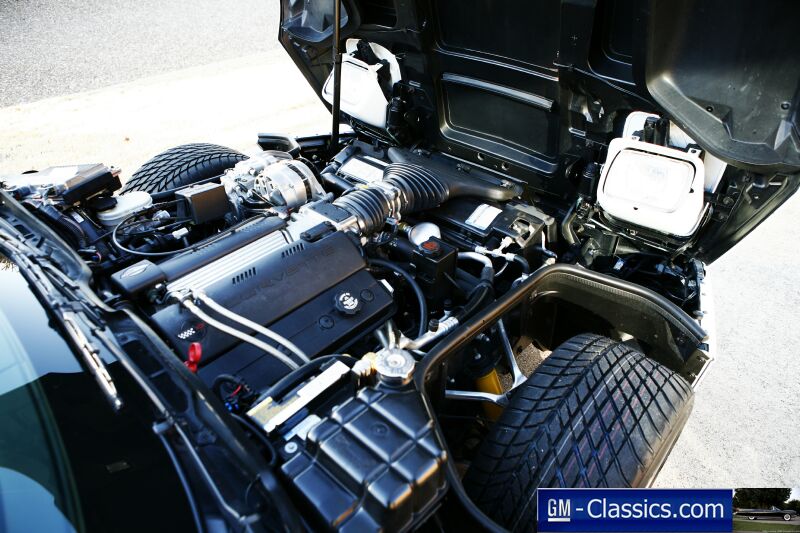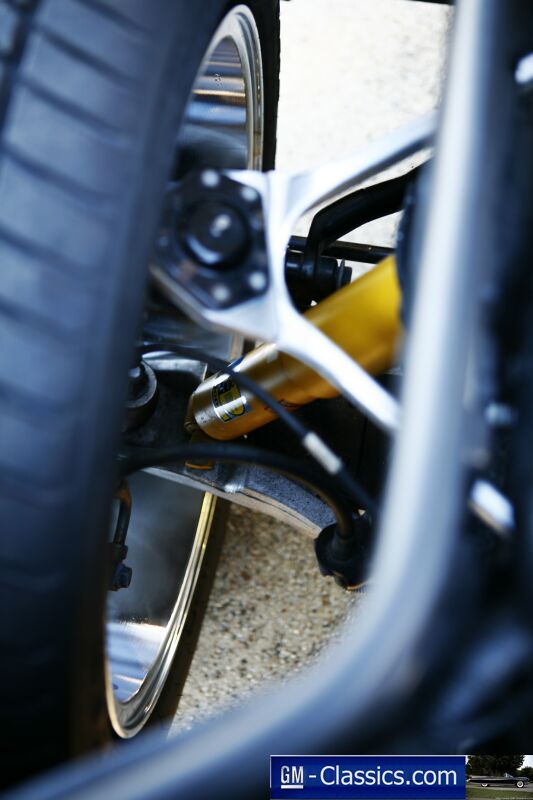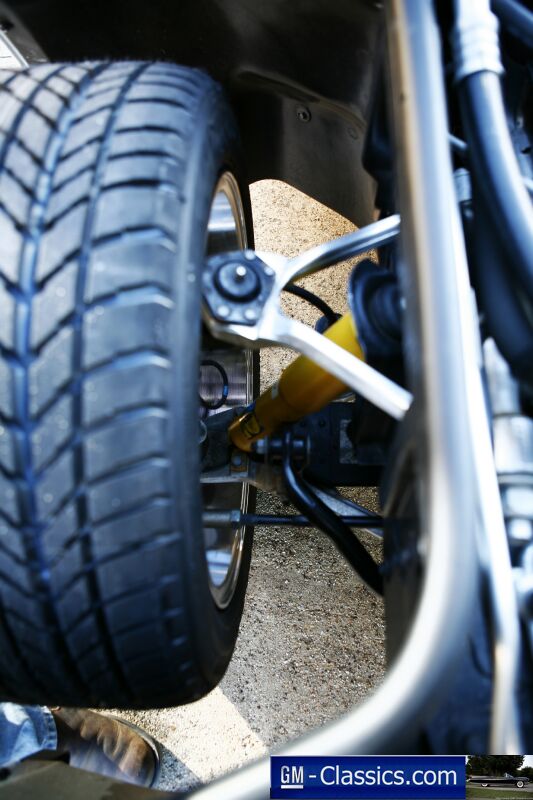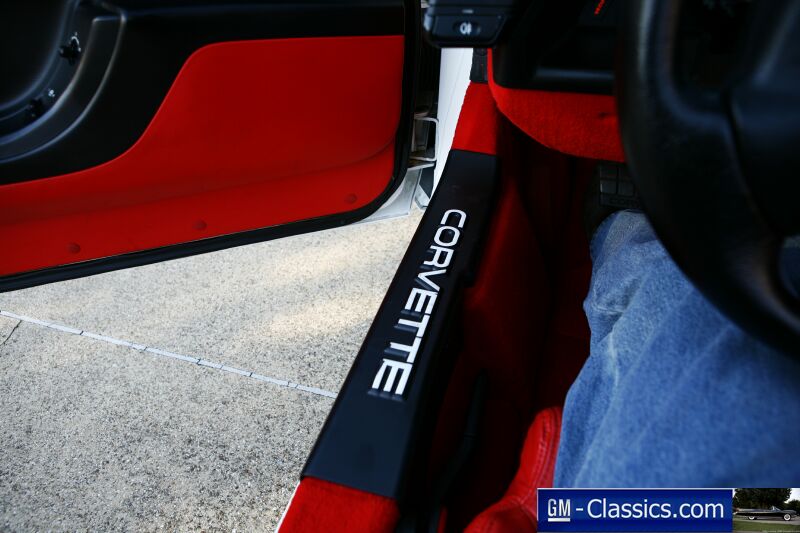 Slip On Corvette Sill Cover .. Non Intrusive Protection.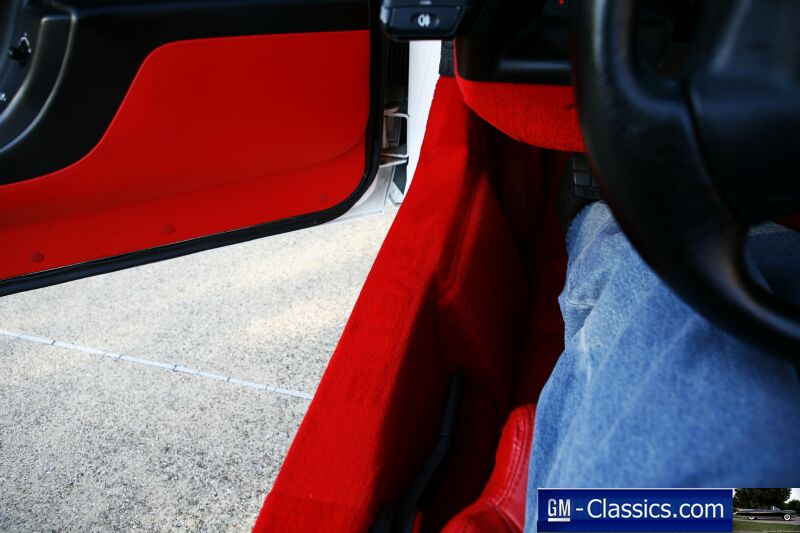 Slip On Corvette Sill Cover - Slipped off.... Non Intrusive Protection.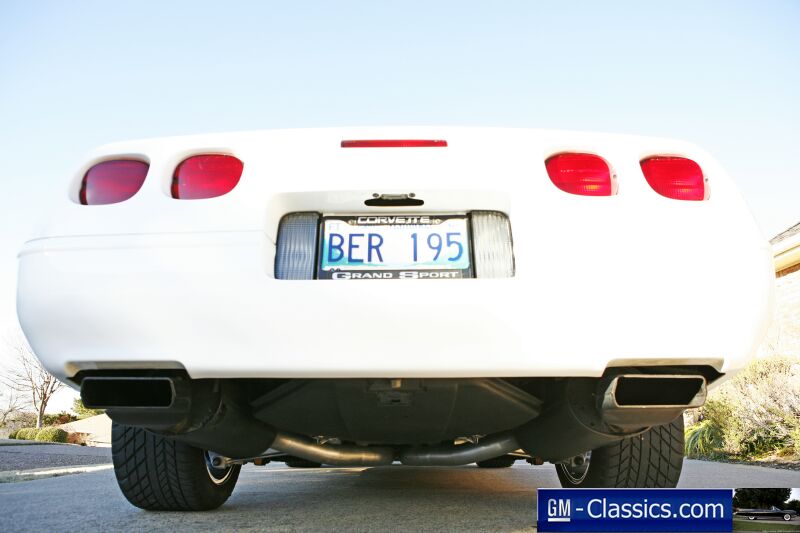 Plates for display only.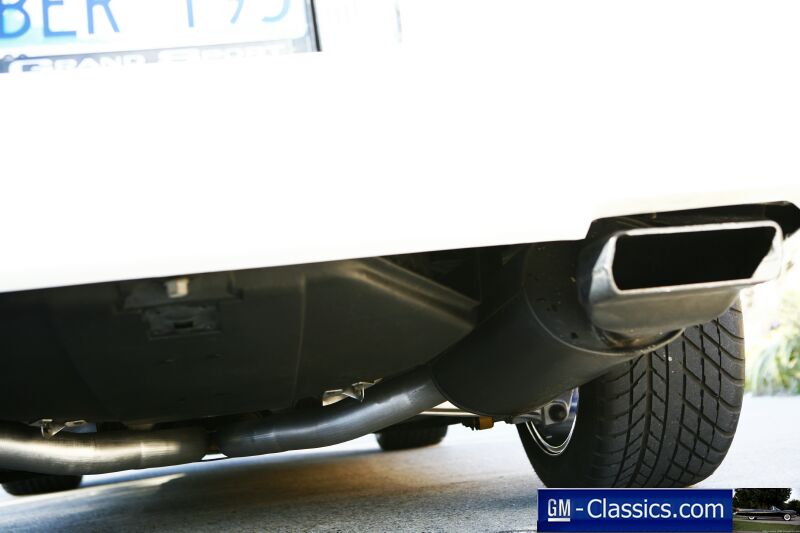 Perfect Original Exhaust... As said... Never in rain, never wet. If a water puddle was in road, car was backed up to get around it.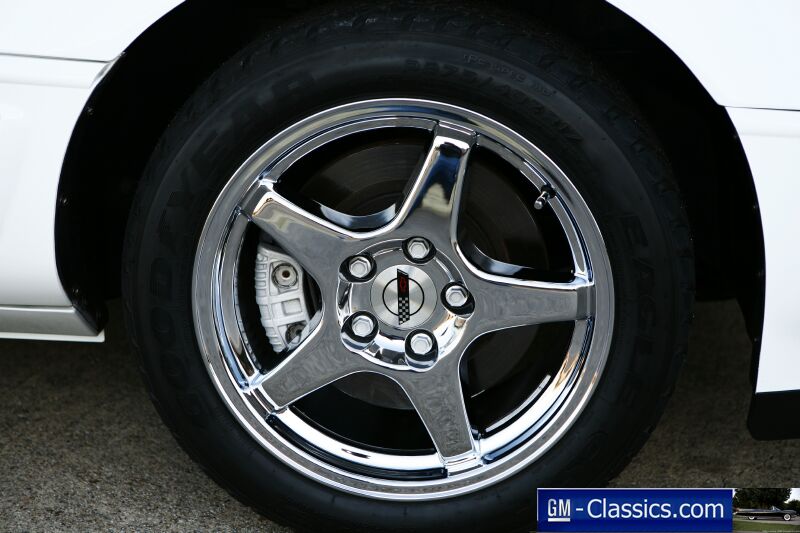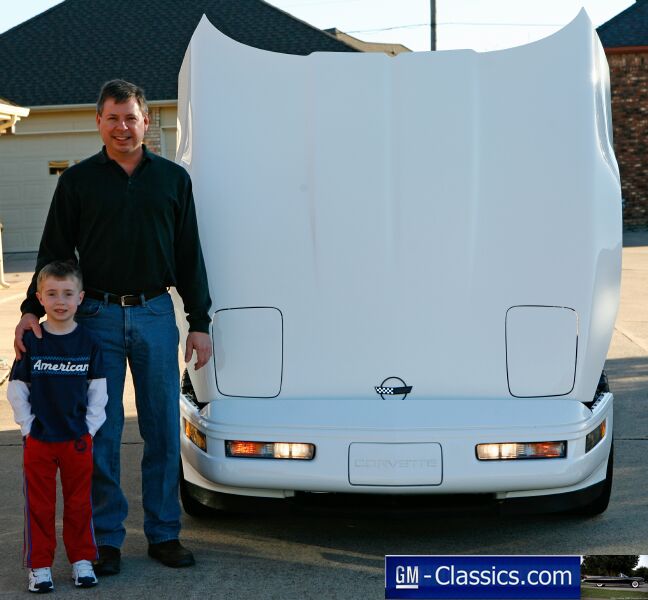 Matt Garrett and Son Ian.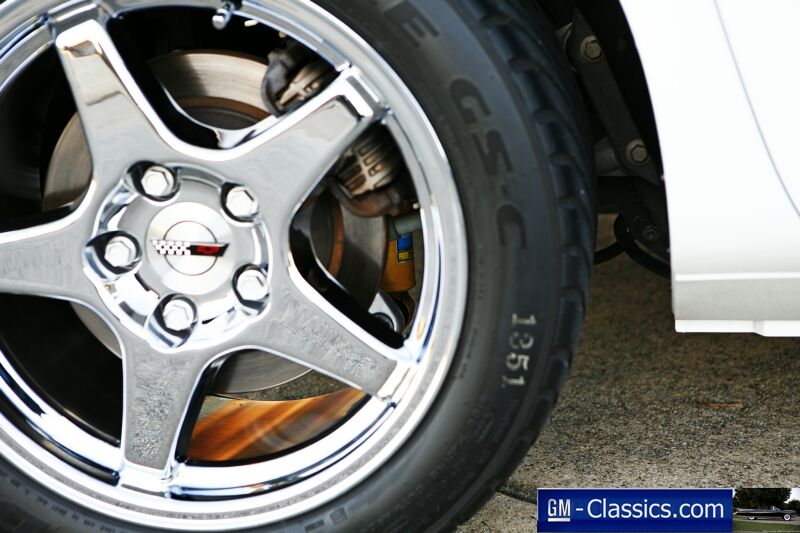 See how clean, Bilstein Shock seen through wheel.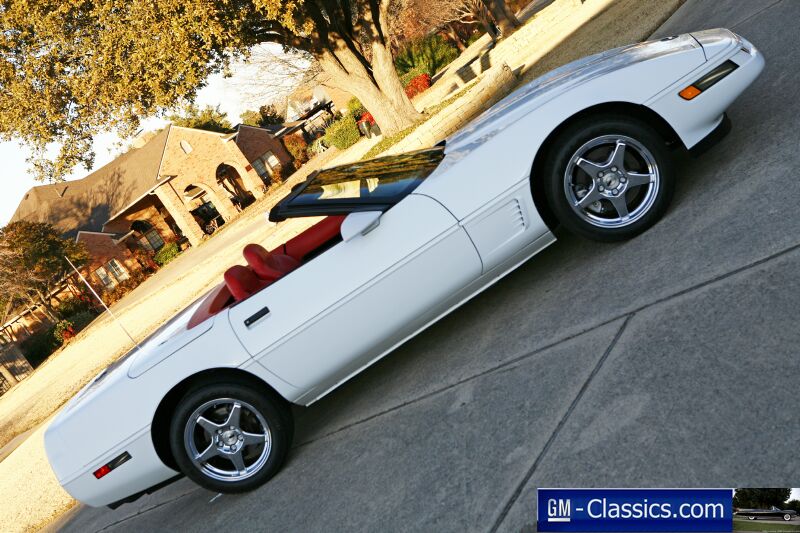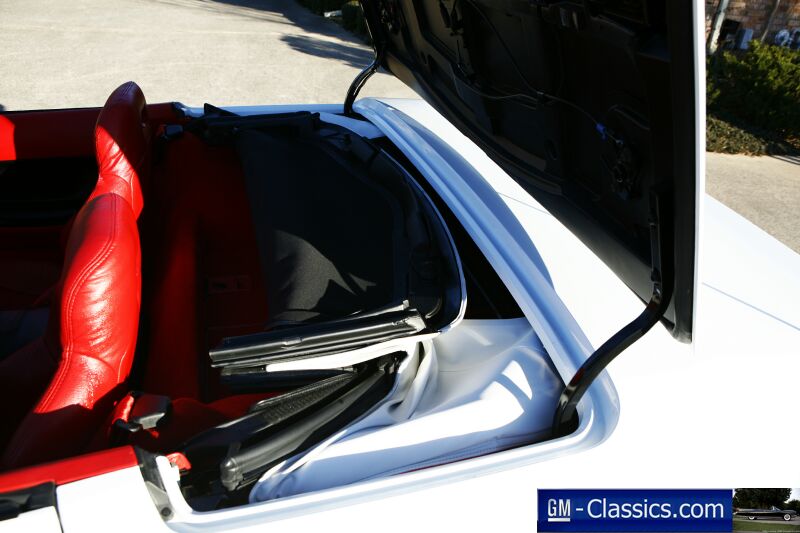 White Top, Glass Rear Window, Rear Defrost Option. This is perfect of course as with the whole car.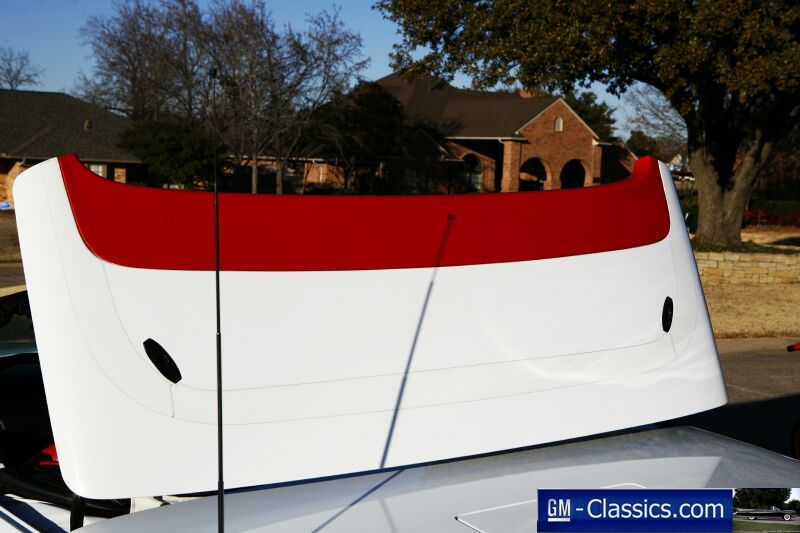 Protective clear convertible top strip seen.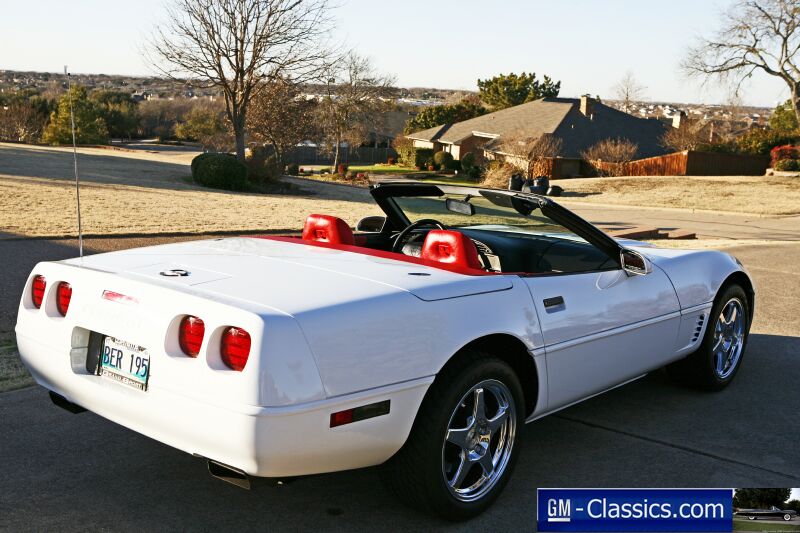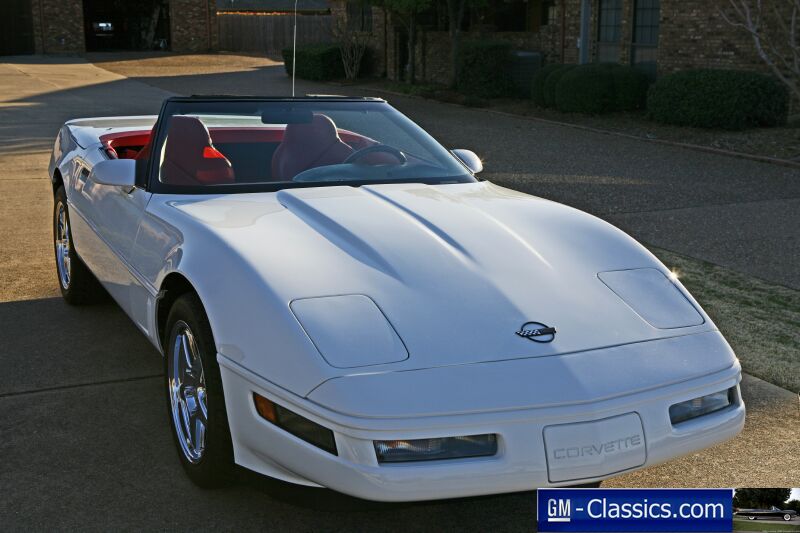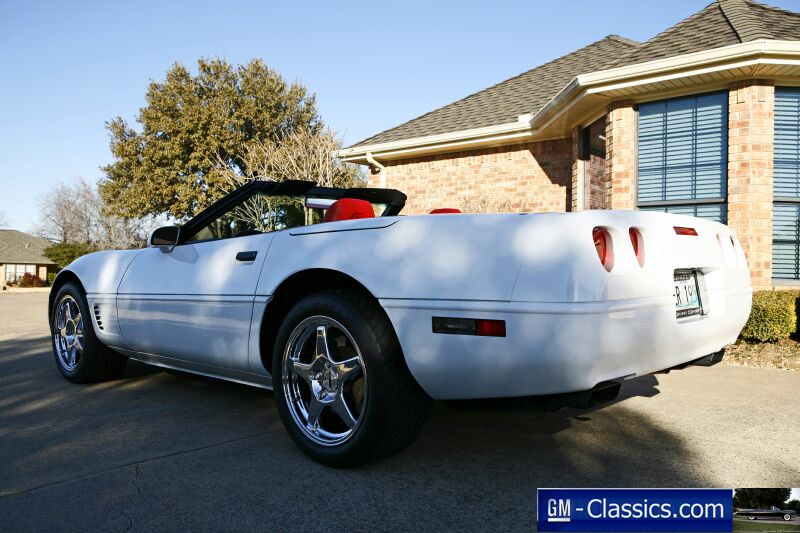 Yes the power antenna goes down and up!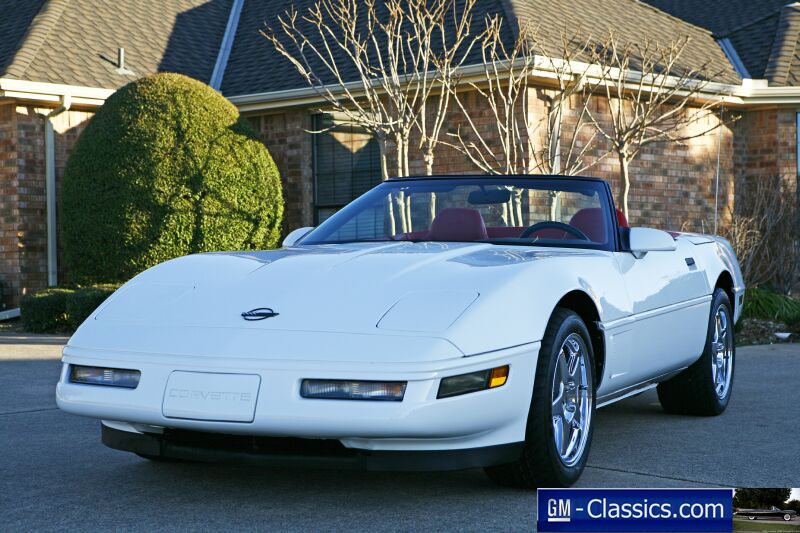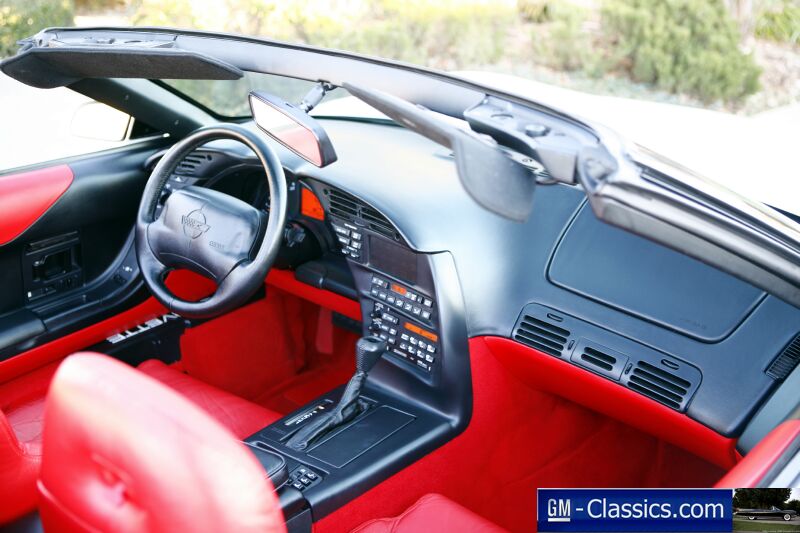 Click here for My Car Hobby Home Page
You can email me at Cadillacman@mcsmk8.com