1985 Cadillac Eldorado Biarritz Factory Convertible
RPO-YP8
Matt Garrett - Dallas Texas
SOLD but Click Here for Current;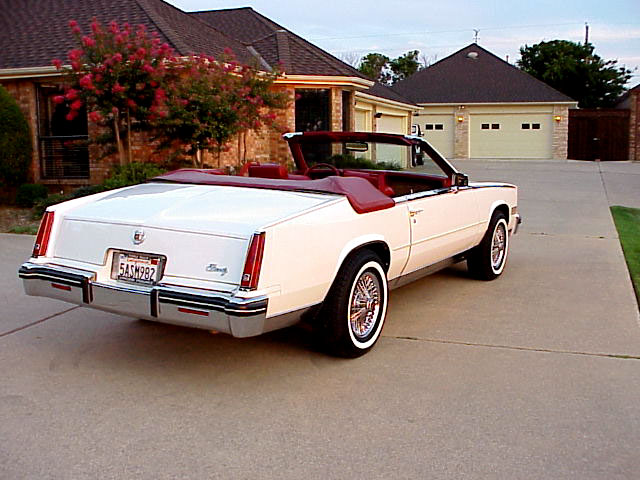 If there ever was a car that automotive enthusiasts and non automotive enthusiasts alike will come together on, the factory Convertible Cadillac Eldorado Biarritz is it. Most will agree that this is one of the best looking cars ever created, at least with the top down. In 1984 and 1985 after a series of popular but not so correct aftermarket conversions from prior years, Cadillac offered RPO production code YP8, a factory Eldorado Convertible, carrying an unheard of mid 30K price tag. Due to that fact, only 2300 were made in 1985 making it quite rare and one of the neo-classic staple investment cars. The Convertible Eldorado was dropped in 1986 with the next Eldo body style change came for the worse. Because of that change, the 1979-1985 Eldorado Body style is one of the most classic looks sought after by collectors. I would consider any nice original low mile example of an 79-85 Eldorado a solid investment these days. The 1985 Convertible represents the pinnacle of that.
Even though the RPO YP8 is a factory Cadillac sold at the dealer brand new, Cadillac actually contracted ASC/Mclaren to convert the cars, and then send them out to fill the orders to dealers from there. ASC is also the same company that built the Buick GNX and many other previous special American cars. ASC also invented the factory sunroof for most American cars. All 2300 cars were ordered pretty much totally loaded from the factory to ASC and boasted hardware special to the car before it was actually made a convertible. One of the things offered was an even heavier version of the ďtouring suspensionĒ to compensate for the extra weight the convertible would carry and a 3:15 axle ratio to make it a bit quicker. A trans cooler and oil cooler was part of the HD cooling system that the RPO YP8 had too. Despite big misnomers with non car people, the Cadillac Eldorado is actually a very light car in retrospect weighing just about 3600LBS. The only 2 options that the Convertibles did not get was the Bose sound system due to the fact there was no room in the rear for the larger speakers that came with it, and memory seats as the memory buttons used to lower the rear windows. Remember, no coupe has rear windows that lower, the convertible does.
The frames of these factory convertibles have been extremely reinforced with sub frame additions and bracing to almost a point of overkill. They really did a good job on these factory convertibles making the car structurally quite impressive, even more so than any other GM convertible prior. The factory convertible Eldorado is actually more structurally sound than the regular coupe. Hard to believe but true. Many people that do not know these cars well will mistake some of the sub framing as parts hanging low on the car, but that is the way they are supposed to be. With the added framing and weight in the back, the car has a near 50/50 weight ratio which is a big improvement over the inherently nose heavy coupe. They drive great! The tops are quality with integrated heated glass rear windows, power controls and an incredibly nice headliner not found in any car I can think of better. The entire car is done to near perfection for what it is.
The example I have here is as mint of low mile of one of these as they come. It is a true #1 condition concourse car. The car is 100% original down to the fillers, paint and even power antenna. The car has been detailed to a #1 show car level since day one, although it gets driven on occasion. It has been in a collection since new and treated as such and I think the car shows it in every aspect. This example is loaded with everything available on a convertible including the factory security system, all power and reclining seats, rare locking gas door, and a set of rare and very expensive 15x7Ē wire wheels with era correct 225/70 15 wide white wall tires. (try and find these in 225/70s.. You canít).
With every near perfect looking car GM makes, there always comes a negative side. The Convertible Eldorado has a pretty good hicky and that is the LT8, HT4100 engine. It was the only choice available from 82-85 other than diesels. No convertible is a diesel thank god. Although by 1985 the reliability issues of the HT4100 were pretty much corrected, but even with the added HP of the later HT4100, the power is not what you would call stellar. The fuel economy is though, but in a collectors car, who is counting that. Now if there was ever a car to put the 4100 in the Eldorado is light enough to still be a nice car despite the anemic engine. Those that know me, donít get me wrong, I am not condoning the HT4100, but in the Eldorado itís a borderline tolerable engine, as compared to the larger Fleetwood where it is not acceptable by any means in a car of that weight.
I have often toyed with making one of these the way it should have been in the first place using a mild 500CID Cadillac engine with the 6.0/TH375 configuration of 80-81 as I have done with the RWD 4V 6.0/TH400 Fleetwood/Broughams. Although most people would love to see that and hear about how well it runs, this particular car is a bit too collectable to do that too, so it will stay the virgin garage queen show car that it is. I may do one yet, but this car is not it.
As a whole, I feel that the Convertible Eldorado is about as solid investment in a collectable car as you can find. Itís as least as good as money in the bank, but probably better than money on the bank over the long term. If you want a great weekend toy that is an investment, a factory convertible Cadillac Eldorado is about as good as they come. Unlike a 60ís, early 70ís car, you can buy an 84-85 convertible that is original and needs no restoration. They will cost a little money that way, but I highly recommend spending the money on a car like that rather than trying to restore one of these. Itís cheaper in the long run! Original goes a long way as so many people have learned with ďrestoredĒ cars. There is no substitute for a factory original car no matter what people tell you.
Click here for Engine Photos of This Car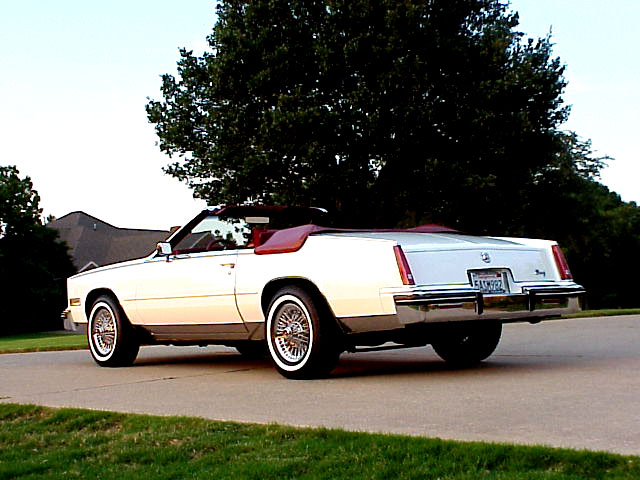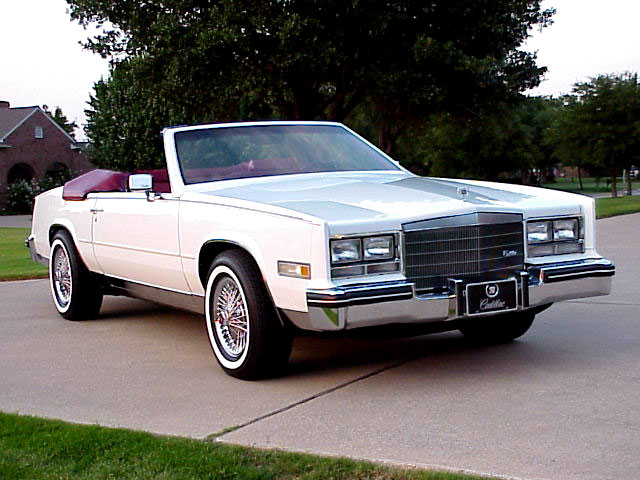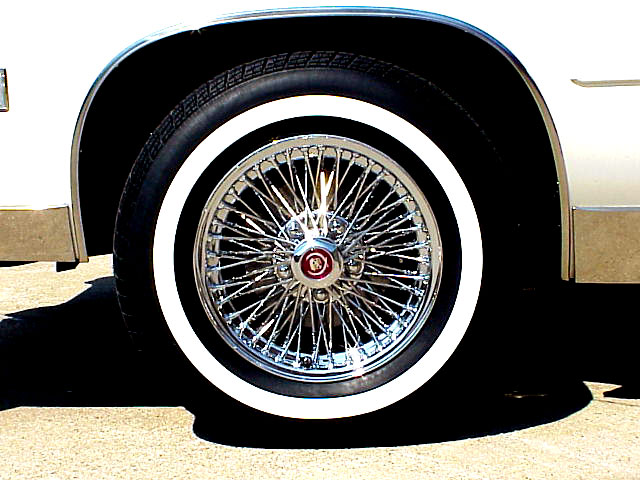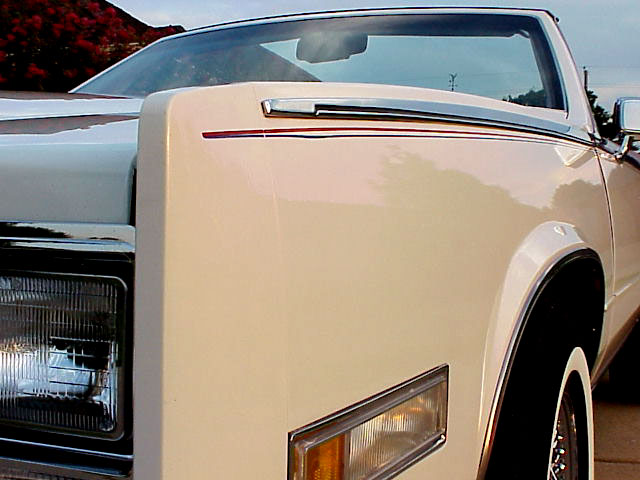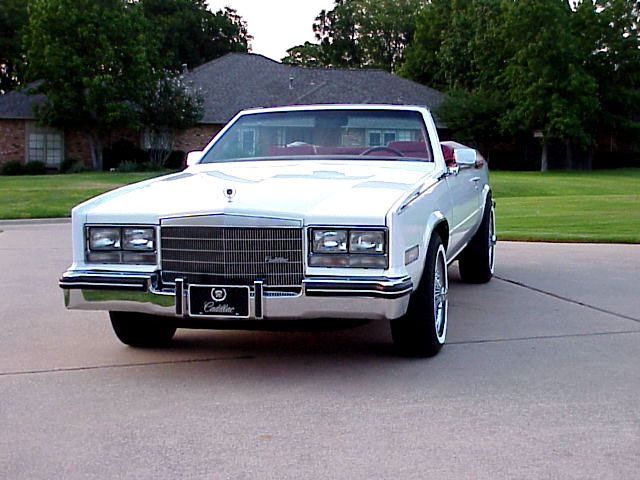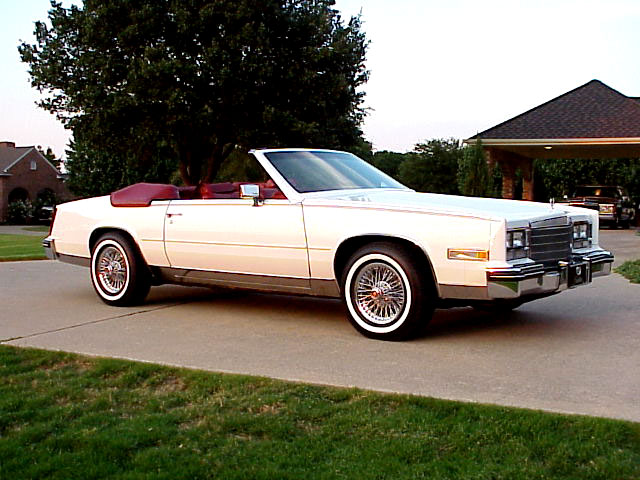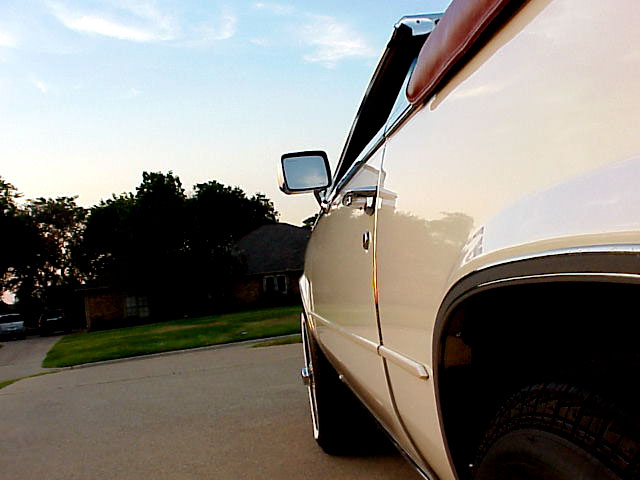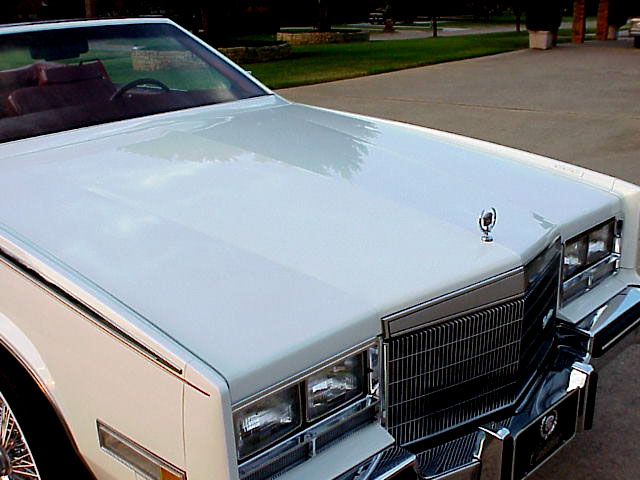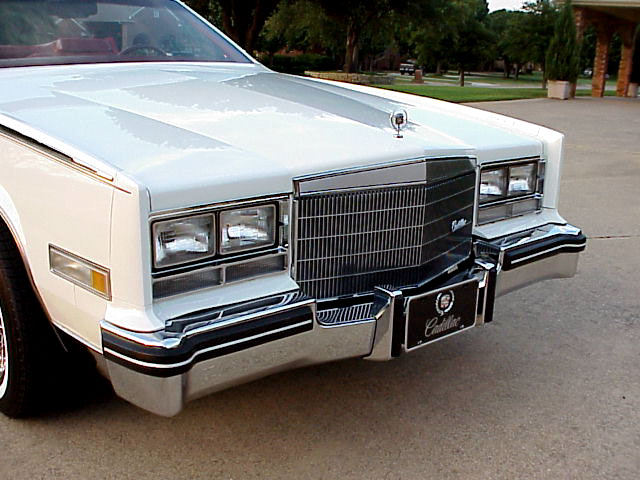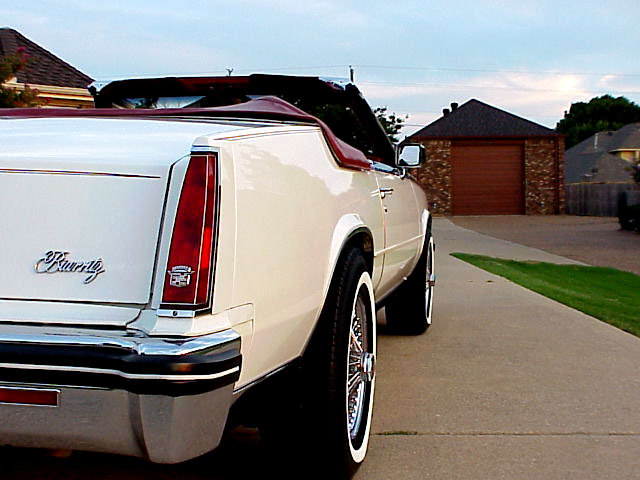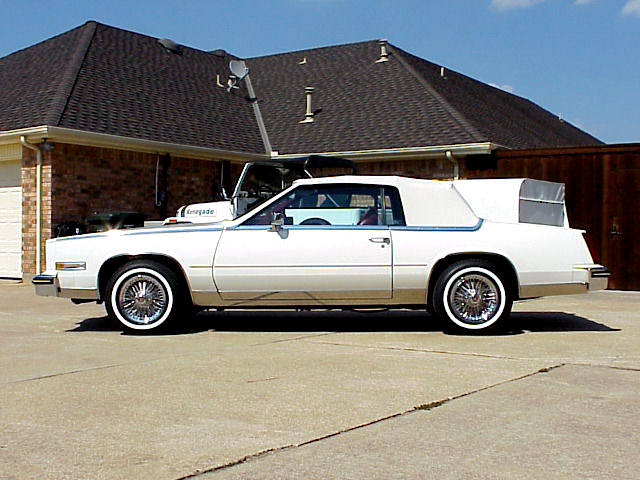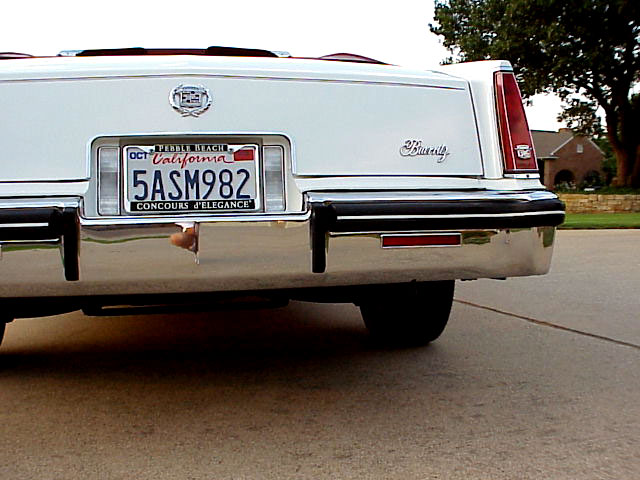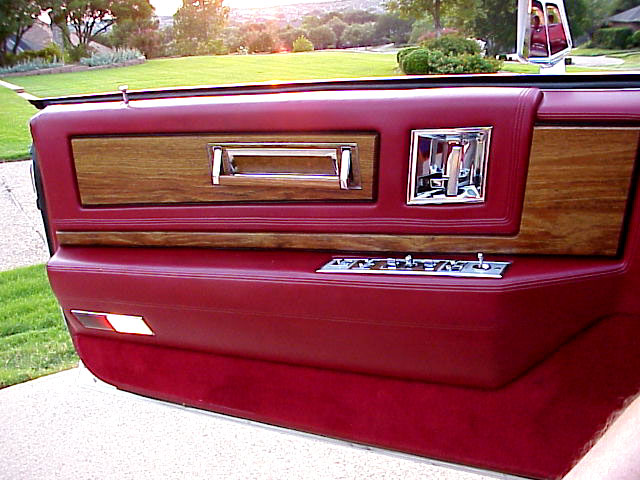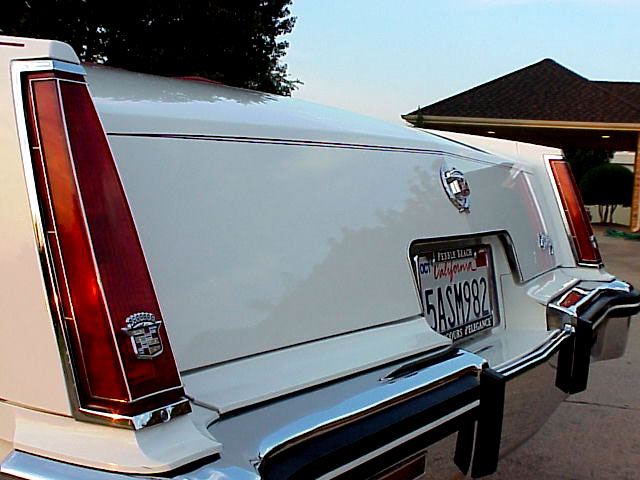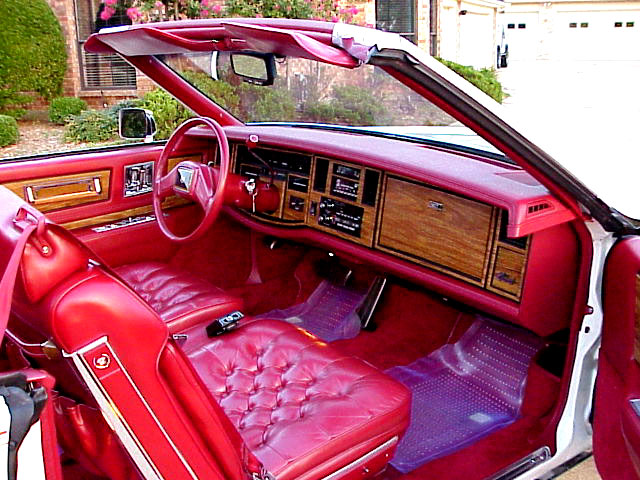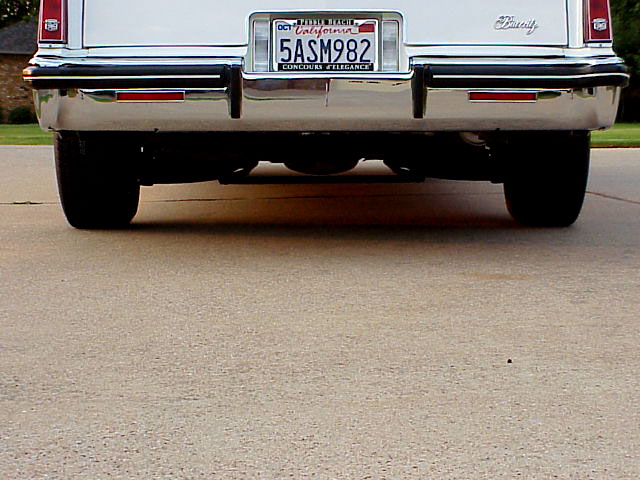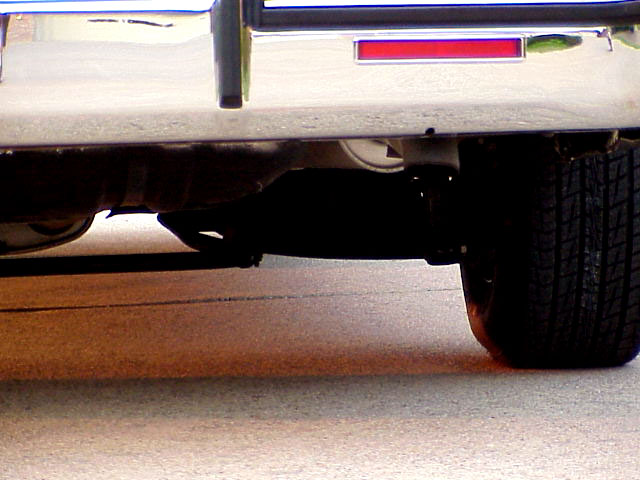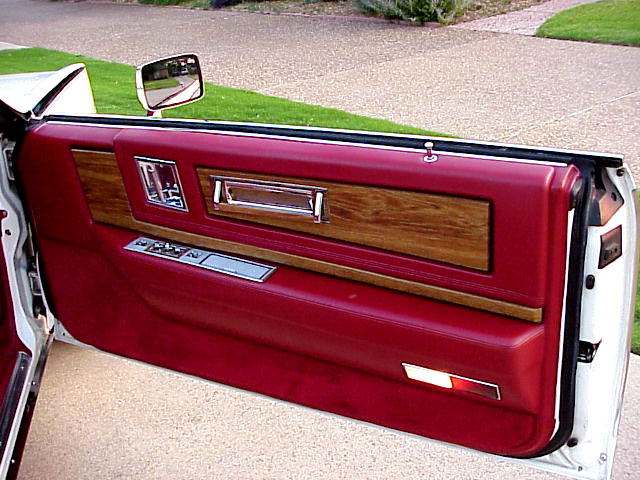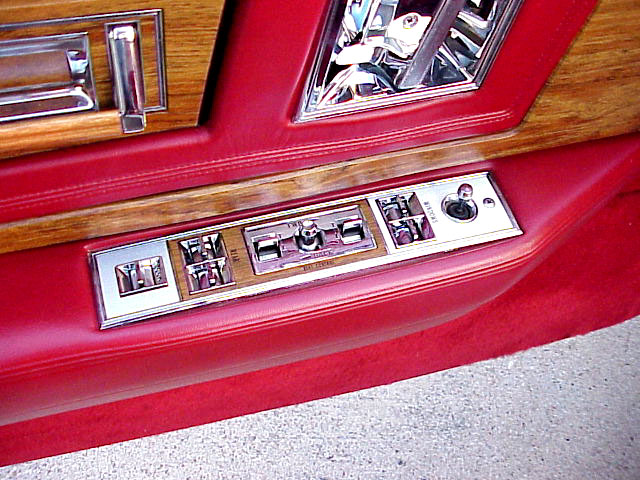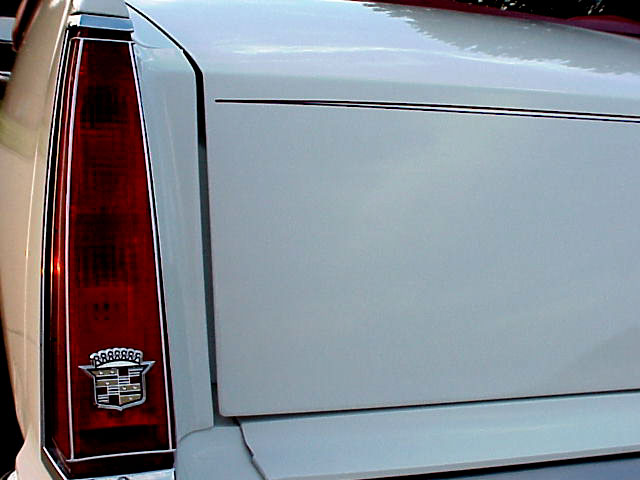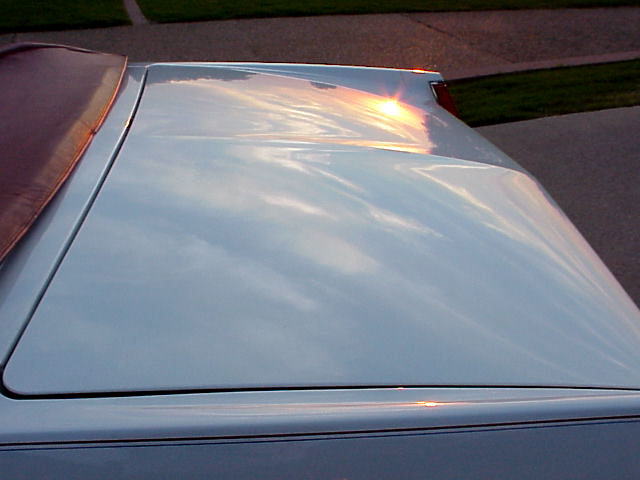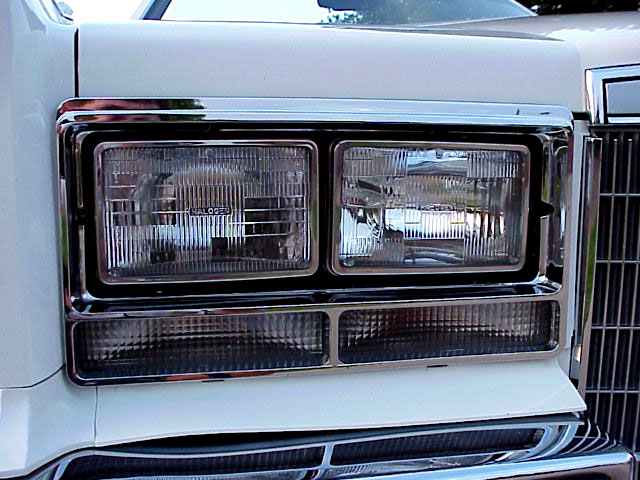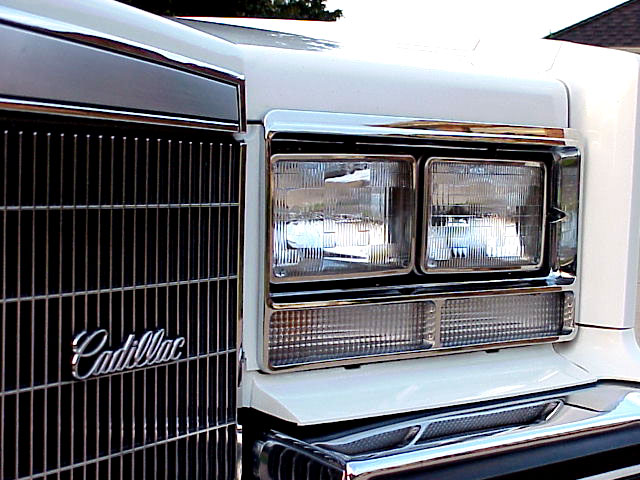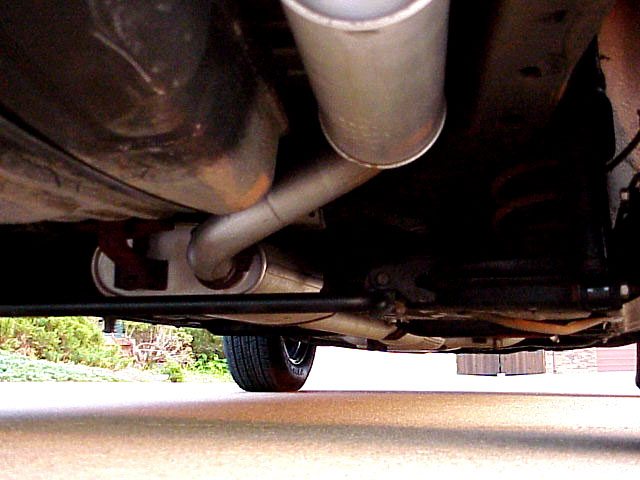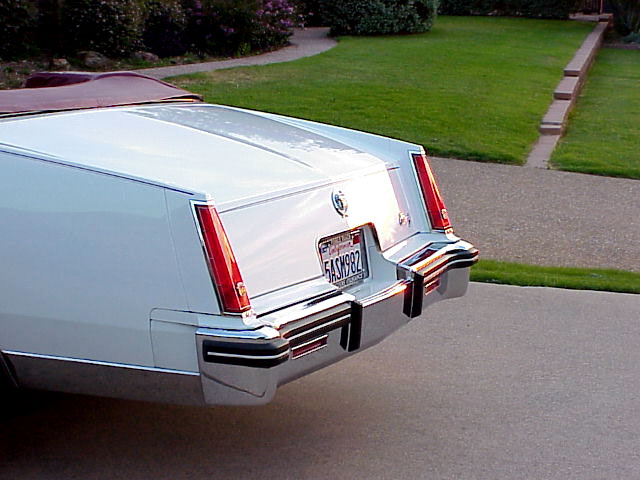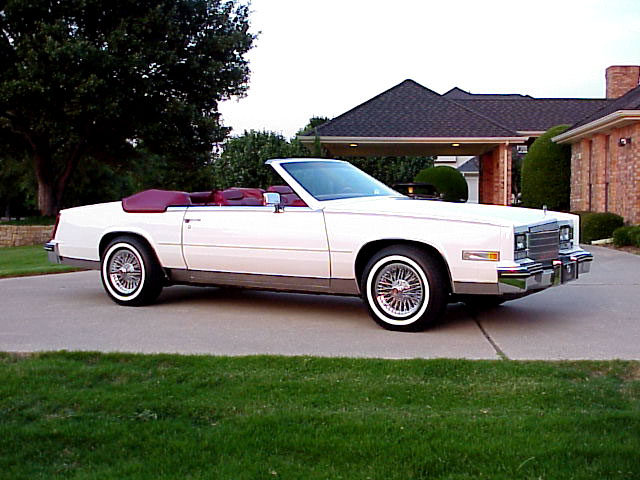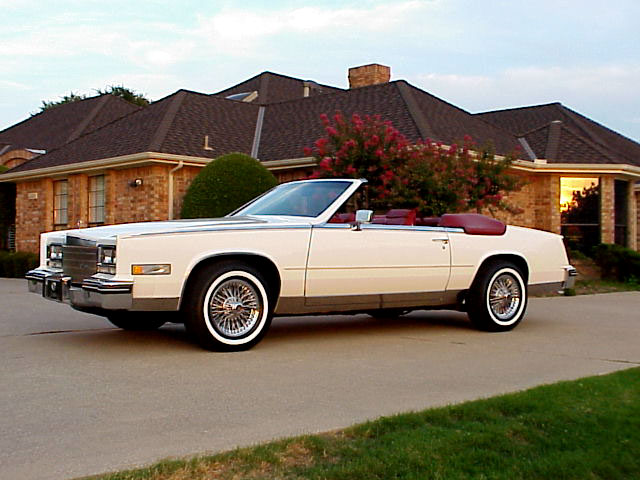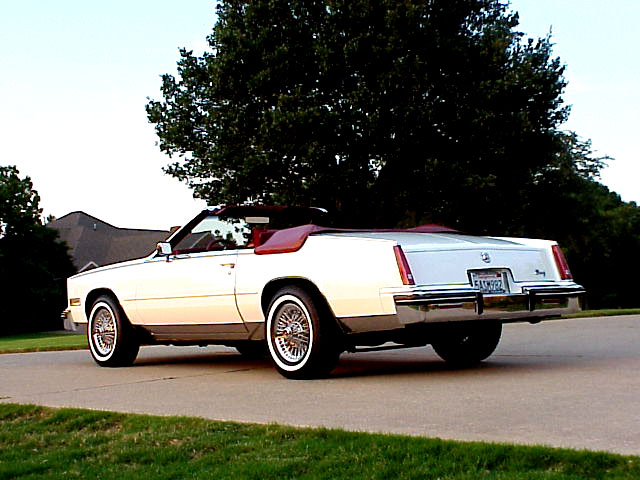 Click here for Engine Photos of This Car
You can email me at Cadillacman@mcsmk8.com