1975 Oldsmobile Delta 88 455 Convertible
Matt Garrett - Dallas Texas
-Time Capsule In Wrapper, 500 Miles!-
SOLD but Click Here for Current;

There are always claims of things considered the "Best in the world" in a general since, but this car should prove to the best example known in the world of a 1975 Oldsmobile Delta 88 455 Convertible. This car is brand new in the wrapper and has never really moved under its own power, less what it was driven 150 miles from Murphy Oldsmobile on special order in Alcoa TN, to Dalton GA, the place it was stored for over 31 years on Aug, 5th 1975. The rest of the miles were done on jack stands for maintenance. This car was part of a the large H. Morton Judd collection. It was stored in a proper facility and kept as best as humanly possibly for the entire 31 years it was there. The car has never even been wet and has been kept fanatically as a collector in a controlled environment. It is as perfect in every since of the word for a car of this age and even a brand new car. It is a true #1 condition survivor and offers of the best of the best in this model with every box checked on the order sheet. I have taken this car from storage and brought it to a higher lever of detail than any brand new delta 88 of 1975. I keep it as a total show car that still does not move on its own power with the exception of a few feet to maintain it. It has never been registered and the Texas plates you see are just for display. The original paper tag comes with the car and was on it in storage. This car retains all original paint, all original interior, original Goodyear Polysteel tires, all original mechanics other than filters, etc and everything correct with the exception of the added stick on "455" emblems from a Buick of the same vintage. Just my little touch. I am putting together a page just for the engine and undercarriage, that is why nothing is photo'd yet but check back soon. It is so unbelievable it deserves about 50 photos itself.
There were exactly 7181 total Delta 88 Convertibles built for its final year of 1975 making it a pretty low production car to begin with. Of that 7181, less than 15% are reported to have the 455 engine option. Remember, this was in the height of the US gas crunch, so a 455 was not exactly what people were running out for and the 455 may be a lower total than 15% that my research reports. I could not find an exact # of 455 Convertibles for 1975 and am still looking for that today. If you have it, let me know! All I know is in 1975, I never saw many 455's under the hood's of 88s then and I was under their hoods all the time. How many were fully loaded like this one? All I can say is not many by general statistics? Black/Red or White/White are most certainly the two best color combinations on a collectable convertible as you can get no matter what the numbers. Black/Red is rare for sure. How many survive today? That's obvious, not many in true collectors condition. How many have 500 miles on them, are in #1 concourse condition and have never been titled or put on the road. Only one known, and this is it!
This car boasts the 455 engine/TH400 trans. Some of the rare an unusual options not seen on many Delta 88s that this car has are things like, HD suspension with big front/rear sway bars, HD cooling, posi traction, rare split front seats with both sides 6 way power, rare gauge pack with economy indicator meter, extremely rare (on 88s) turn signal cornering lights, illuminated entry system, outside lighted thermometer on mirror, wide stripe radials, and of course the not so rare typical things that most "loaded" 88's came with, cruise, PW/PS/PB, AC, AM/FM Stereo and optional wire wheel caps.
As a whole, these cars are quite incredible and are the last of the era of big cars, muscle cars and large engine RWD convertibles. Chevy, Buick, Olds and Pontiac all had their last year versions on this B-Body platform. The Delta 88 was Oldsmobile's and it was the high end of the GM lineup only to have Cadillac offer the Eldorado as the top convertible ending in 1976. Oldsmobile is also the only GM surname that is gone from the lineup (so far). Unfortunately the Eldorado was a front wheel drive car on a totally different platform, making in inherently a lesser desirable design over the tried and true, RWD of the other GM names. Leave it to GM to do it backwards! The Eldo should have been RWD! Unfortunately for Collectors that saved the Eldorados of 1975-1976, so did everyone else making those plentiful today but still a nice collectable to seek and a recommended buy. On the other hand, very few saved the Chevy/BOP B-Body convertibles leaving mostly sub standard restorations and marginal survivors to represent the cars as a whole. A car like this Olds a few other very rare B-Body convertibles in the hands of other collectors are a literal needles in the haystack of original 70's cars and are some of the most solid investment cars you can hold if you are lucky enough to be the proud owner.
The rare 455 makes this car with its incredible torque that ended the last of an era before the economy mindset had fully set in. Even Oldsmobile had an idea that this last year convertible would be a future collectable and marketed it as so in a 1975 sales brochure pictured below. Possibly the H. Morton Judd bought into this advertisement off this actual brochure and considered the car as a smart investment over 30 years ago. Guess it worked as I gave dearly to get my hands on this one 30 years later. It beat inflation for him, that is for sure. You would think to sell an investment, Oldsmobile would have used a fully optioned car on their brochure. Oldsmobile's brochure car was nothing like this black car in options. Notice the brochure car is advertised as a 350 to the conservative mindset, does not have the rare cornering lamps and many other visual options found on the black car here. Fuel economy was the demise of these large cars for sure and you would think after 30 years they would have learned one real important fact.... You can't have a big heavy vehicle and great gas mileage! Even 30 years later the formula is better but it's just against physics. (hint SUVs, hummers, etc) Oldsmobile did say this car would be collectable though. One thing for sure is that cars like these have nothing but a bright future and are a solid investment 30+ years after Oldsmobile made the claim. Better late than never I say. Funny they never said this about any of the muscle cars:)
Now everything has good points and bad points. This car is no exception. Most cars look better in photos than they do in person as you probably have learned the hard way. Have no fear, this car looks as good, if not better in photos than it does in person. The weak points, for those that have blocked it from their minds, is this is a 70's US build car. Nothing was perfect even new then. Although 31 years of proper storage leaves this car virtually as the way it was new and no human damage has ever come to this car, what it is evident in the car is 1975 GM build quality. Doors are hard to shut, trim is crooked in places, the fit/finish is not 2006 new car standards and do not ever think it was on any car/model prior. The interior is perfect in every manner, even the clock works, the AC works and is R12, in fact everything works as new, the window sticker is in place, but the seats are 70's GM vinyl (actually look better than leather) and the interior is 70's GM quality. Do not try and compare to a late model Bentley, you will be highly disappointed. It is original GM, just the way it was new. Time tends to erase things from peoples minds, this car will bring it all back the way it was in reality, just as that initial cruse in that restored muscle car you bought. Always better in the past and dreams, than today in reality. Hey it looks great in the garage though!
The body is without a ding or impression in the metal. The paint, although looks better than new for the most part as it has been hand rubbed and highly detailed, is not a $50K Concours De Elegance quality paint job. It is original GM lacquer 100%. It has some specs in places and will have some pretty prevalent flaws under a microscope. As a whole it is one of the best original 1975 factory paint jobs I have ever seen. It is by far the best anyone has ever seen on a Delta 88, and may be the best surviving original 75 paint job known, not to mention the car too. Again do not expect a $50K paint job. The chrome, although as good as you will see for this era, does not depict the quality you may see in a 1M+ restoration car like a Duesenberg model SSJ. This car is the way it was, but this is as good of example of 100% original and 100% preserved as you will ever find. I am making this disclaimer not to talk down the car as the car is absolutely stunning. I am saying all this to make sure that the investment car people are on the same page as the hands-on people that already know this information from experience. As a whole, this car is what muscle car restorations inspire to be and is as solid of investment as wall street could ever recommend.
With all this being said, this car is up for adoption to the proper party that can continue its preservation and give it more recognition. Its proper home is in a museum or large Oldsmobile collection. Although I have pretty much have a modest private museum here in my garage, this car should go somewhere that the public and Oldsmobile fans can appreciate it more. I will not knowingly allow this car to ever be put to use. $45,000.00 USD.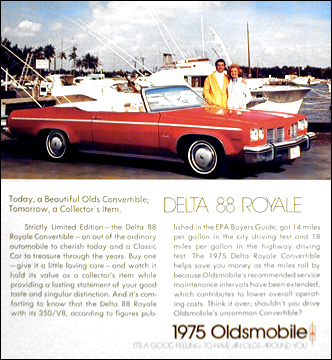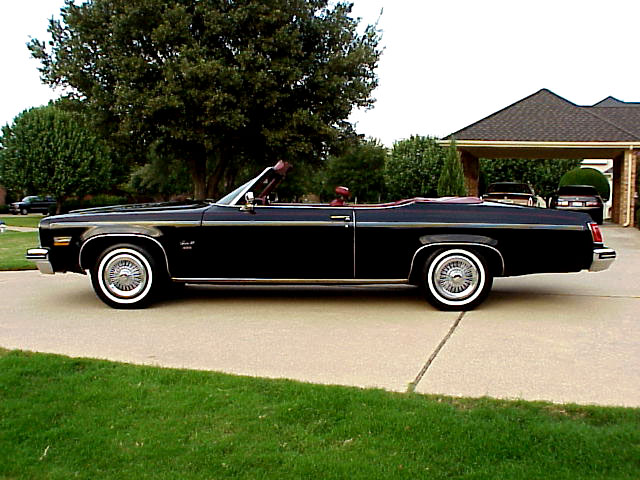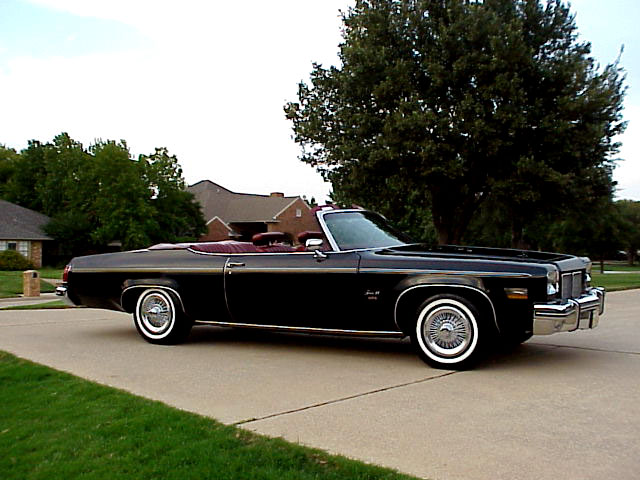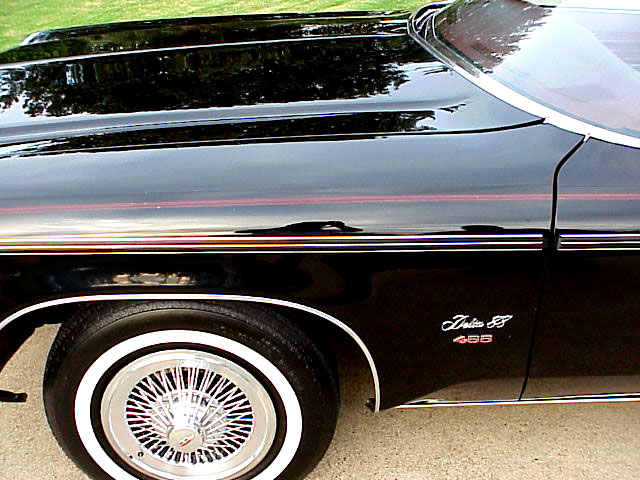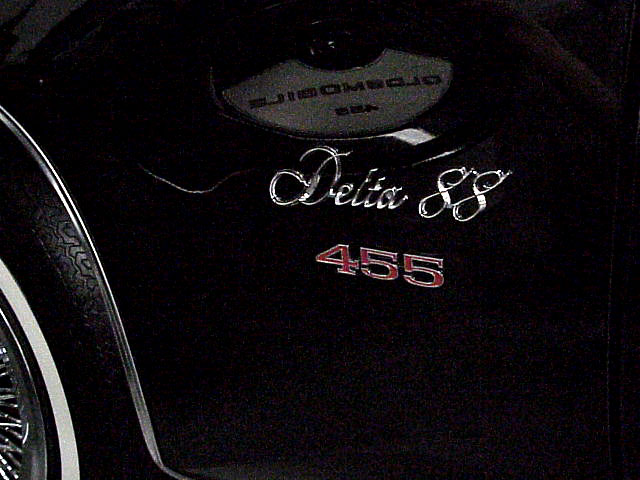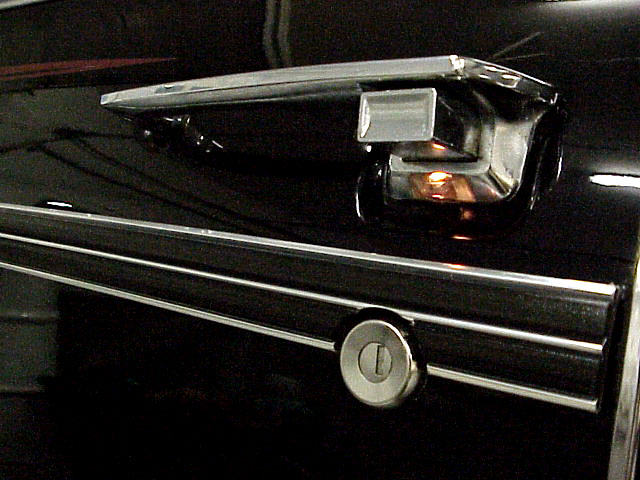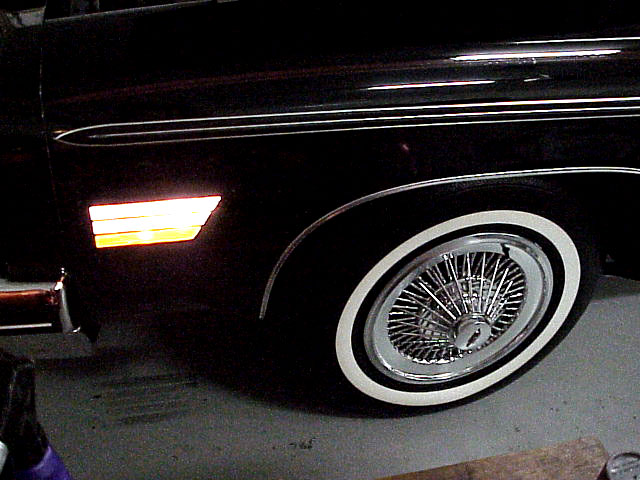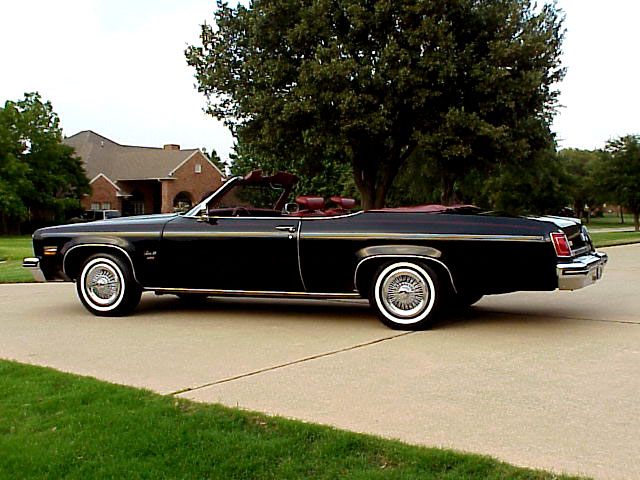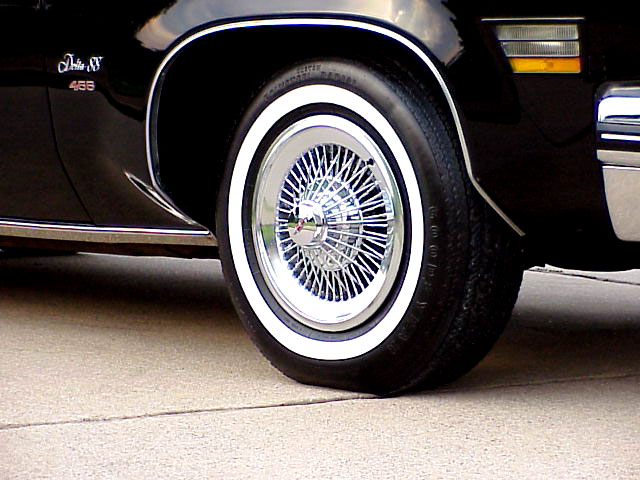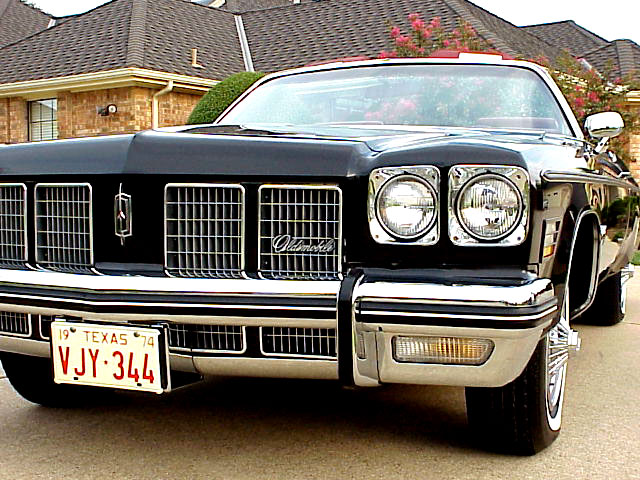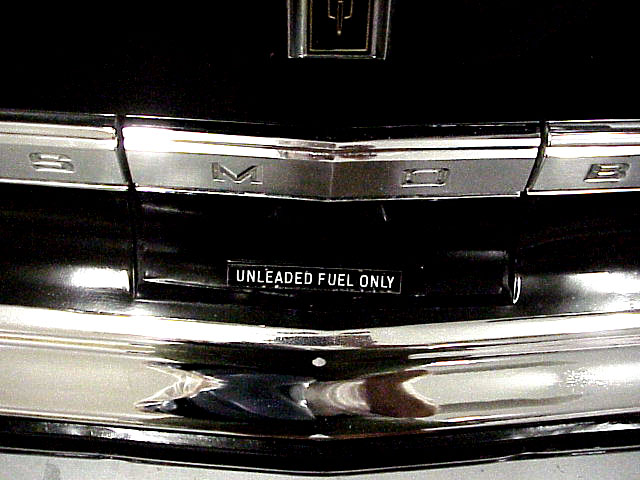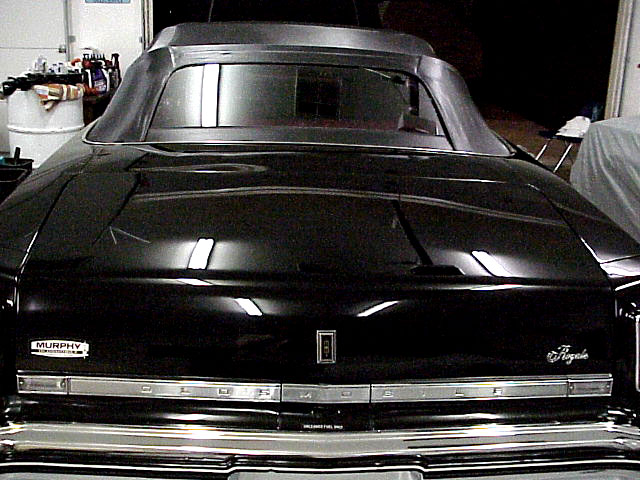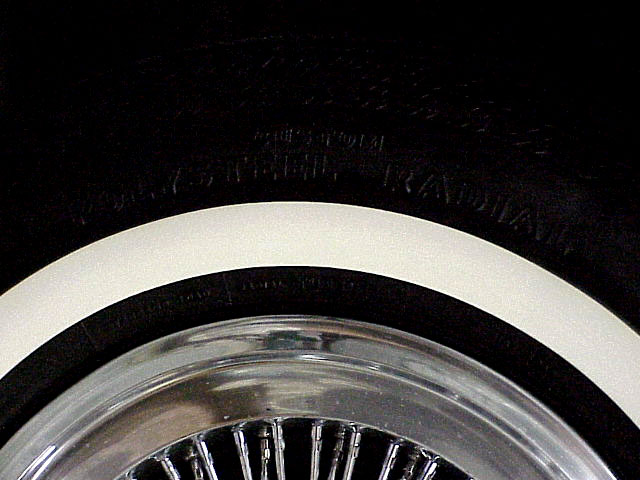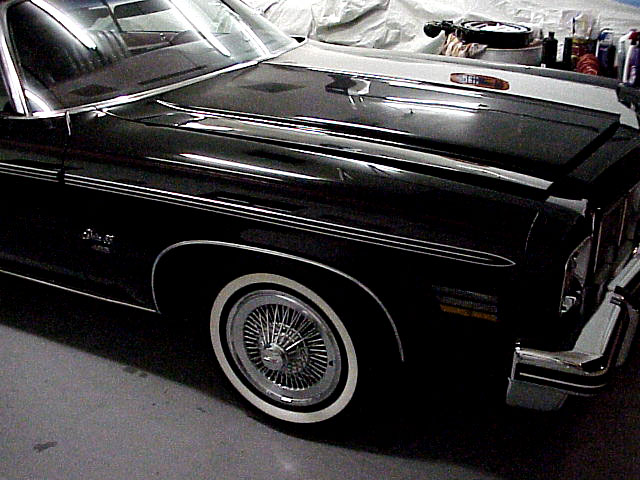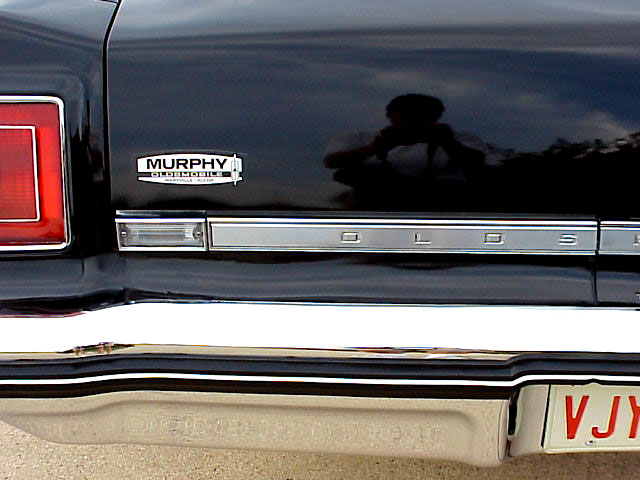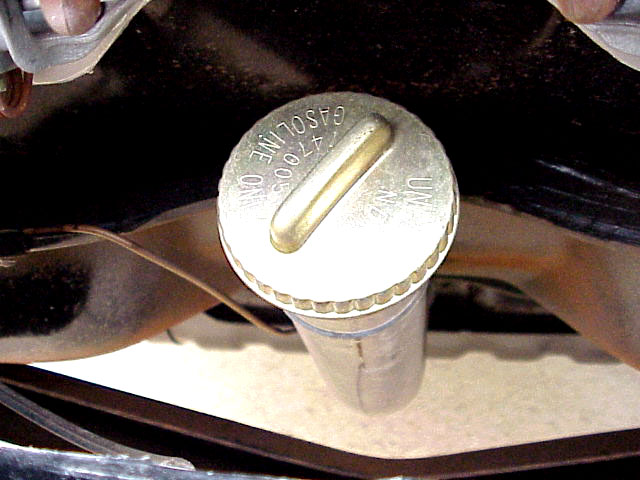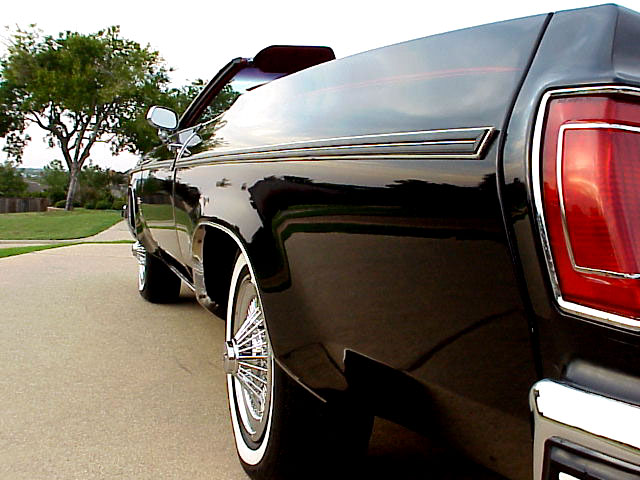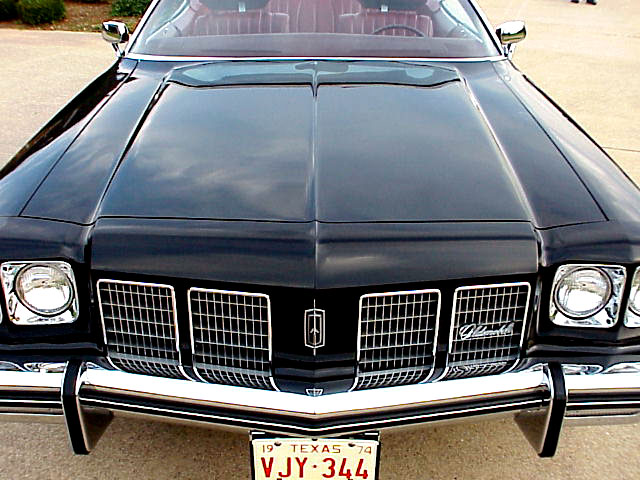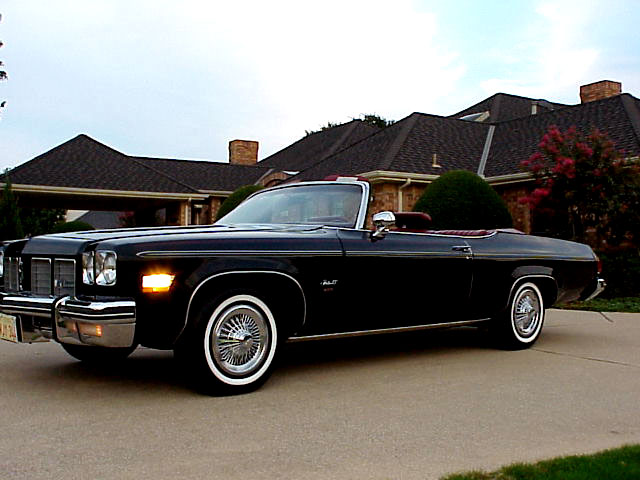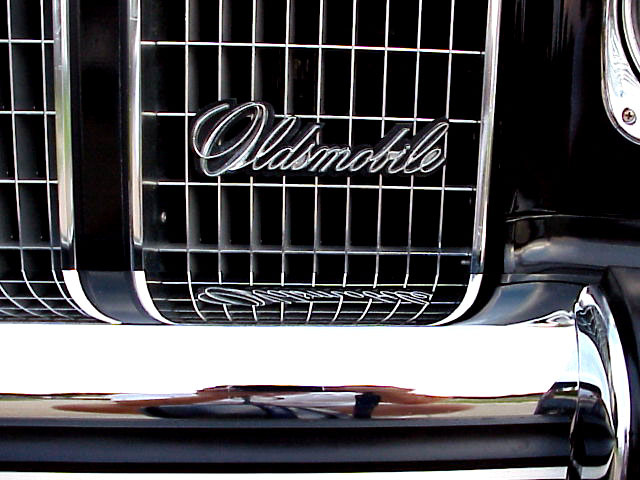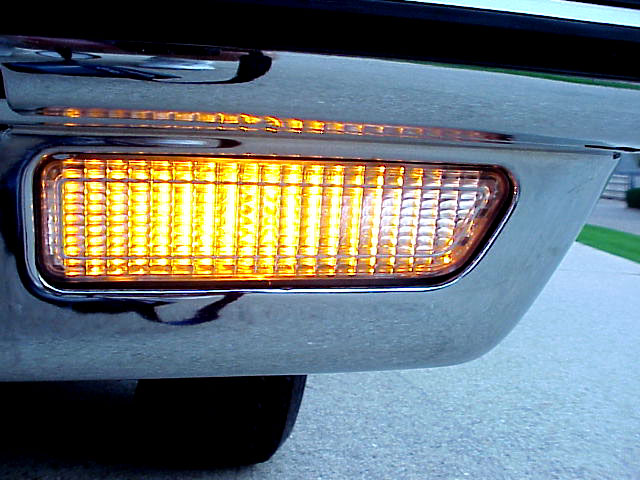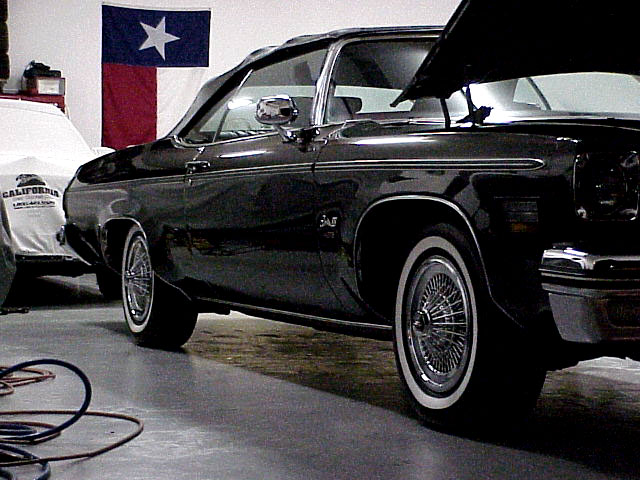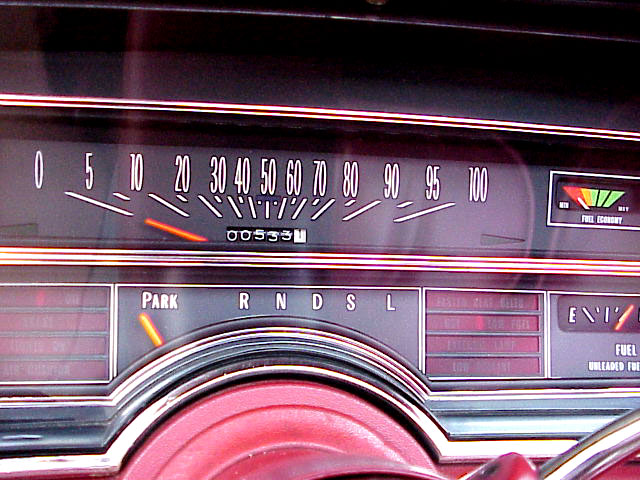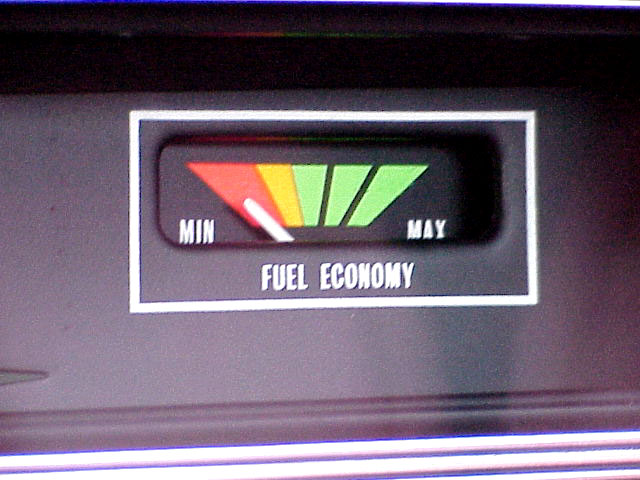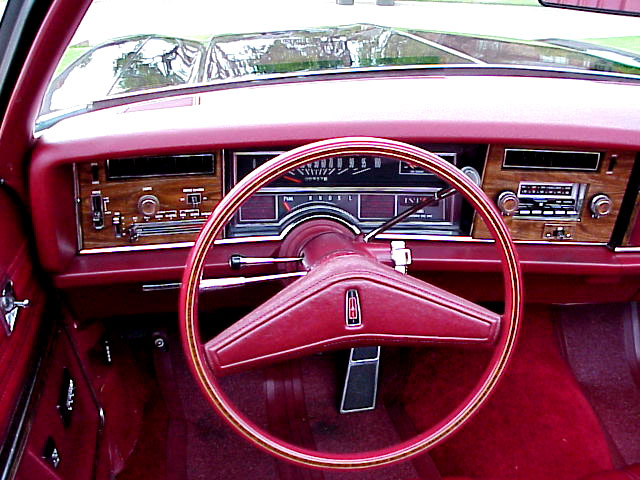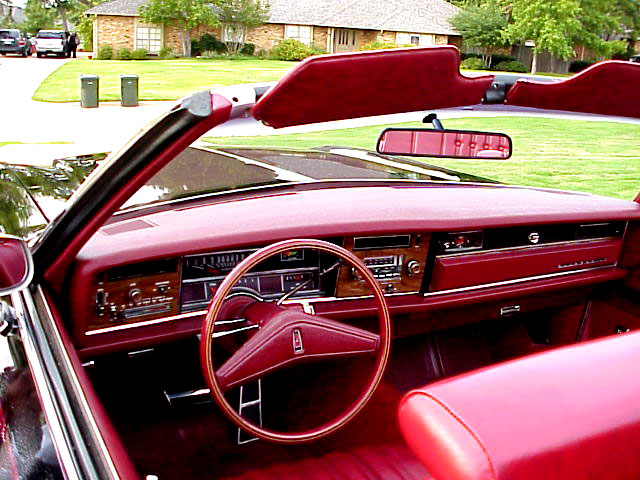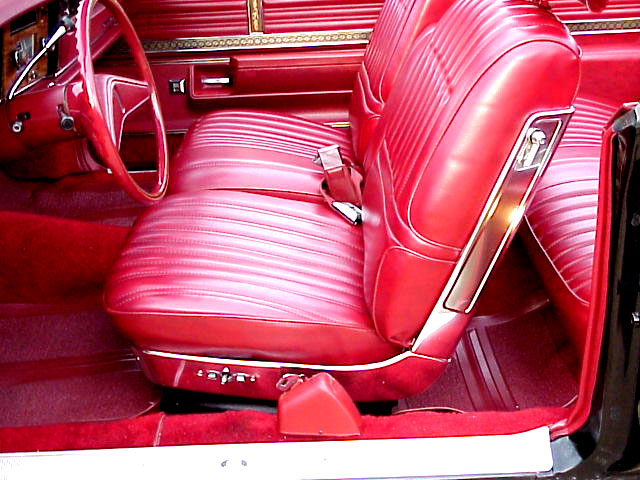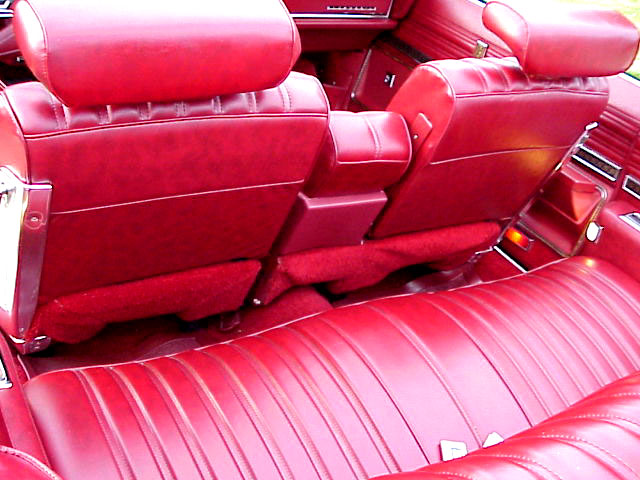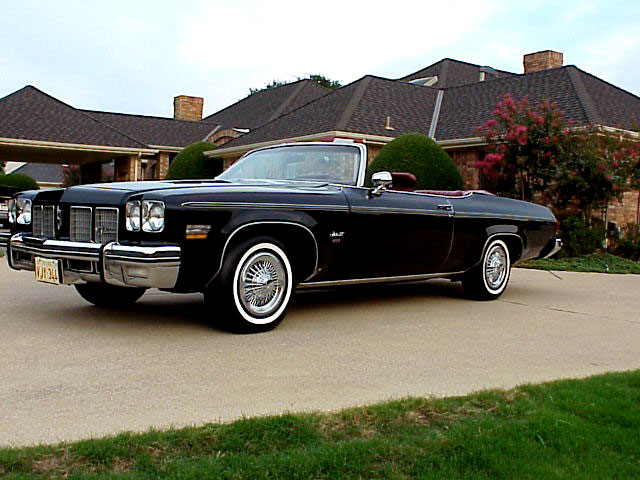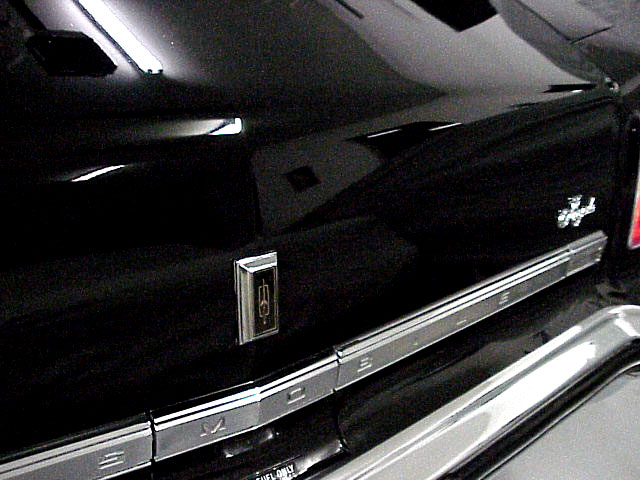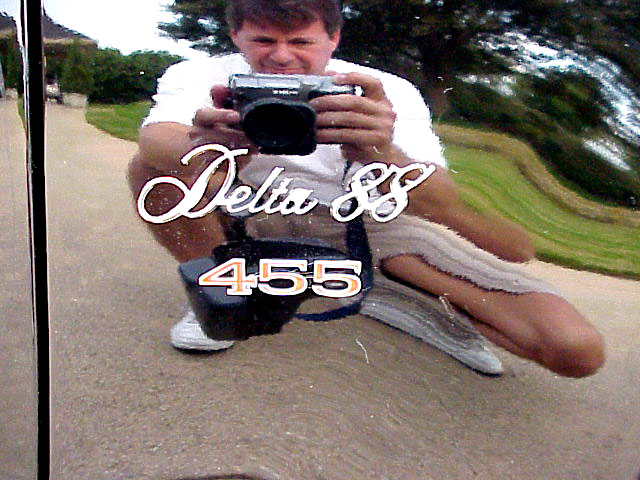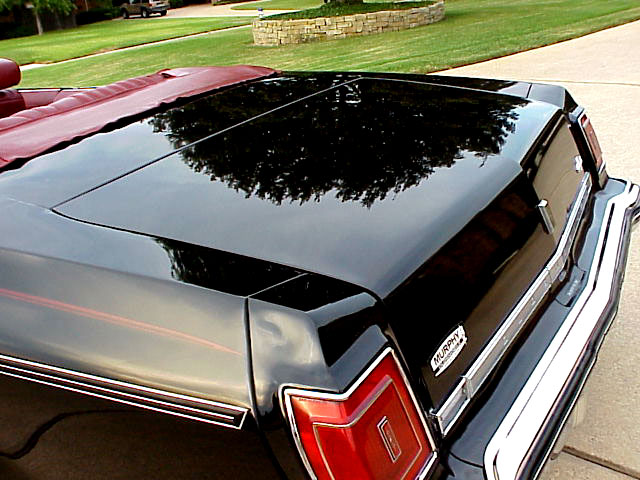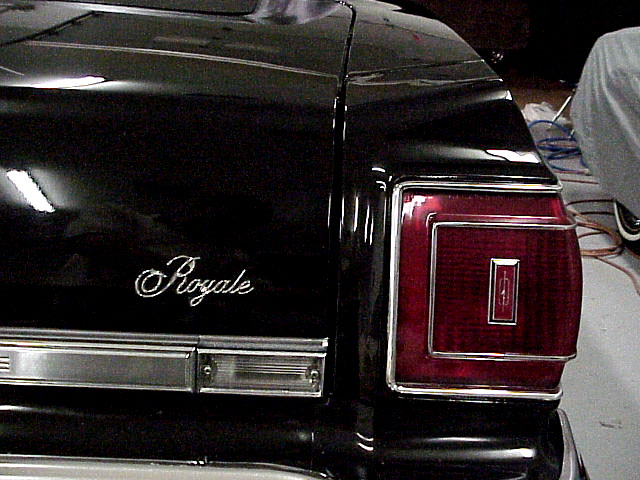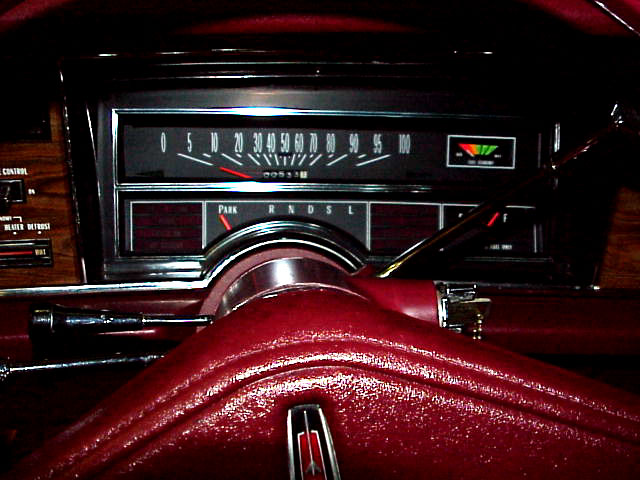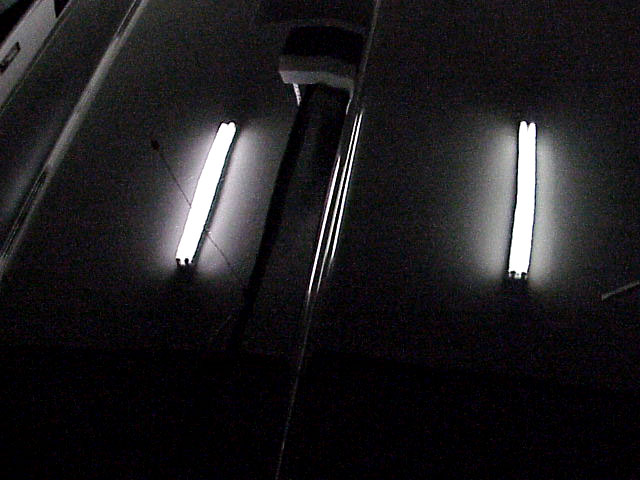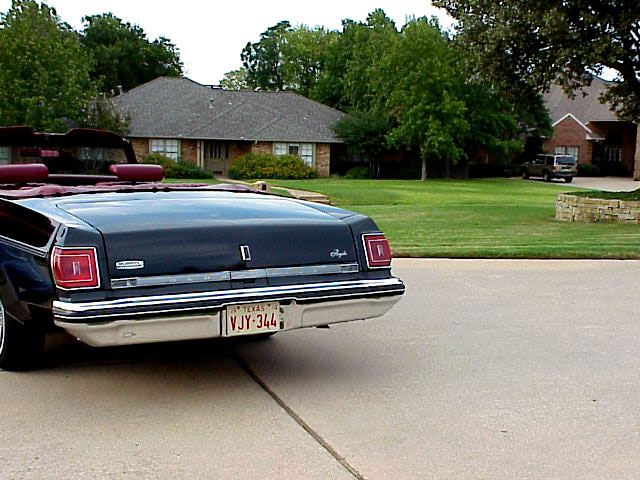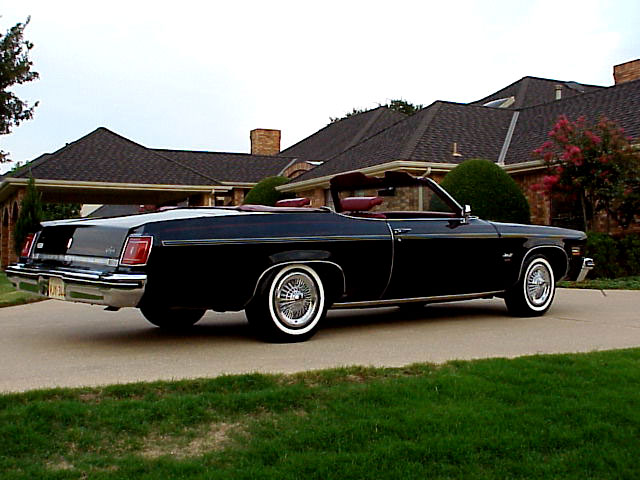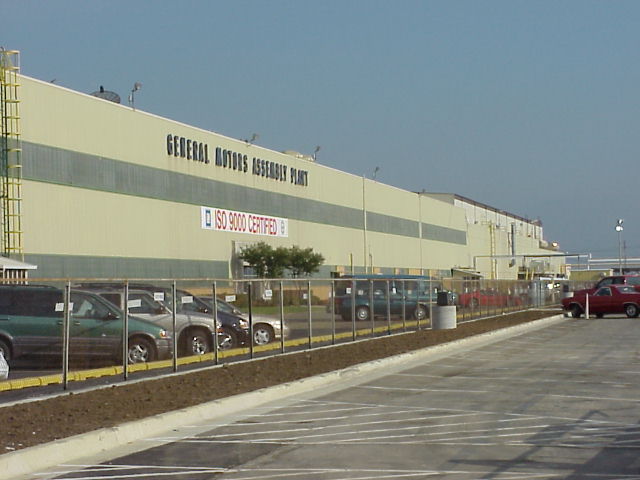 Click here for My Cadillac Home Page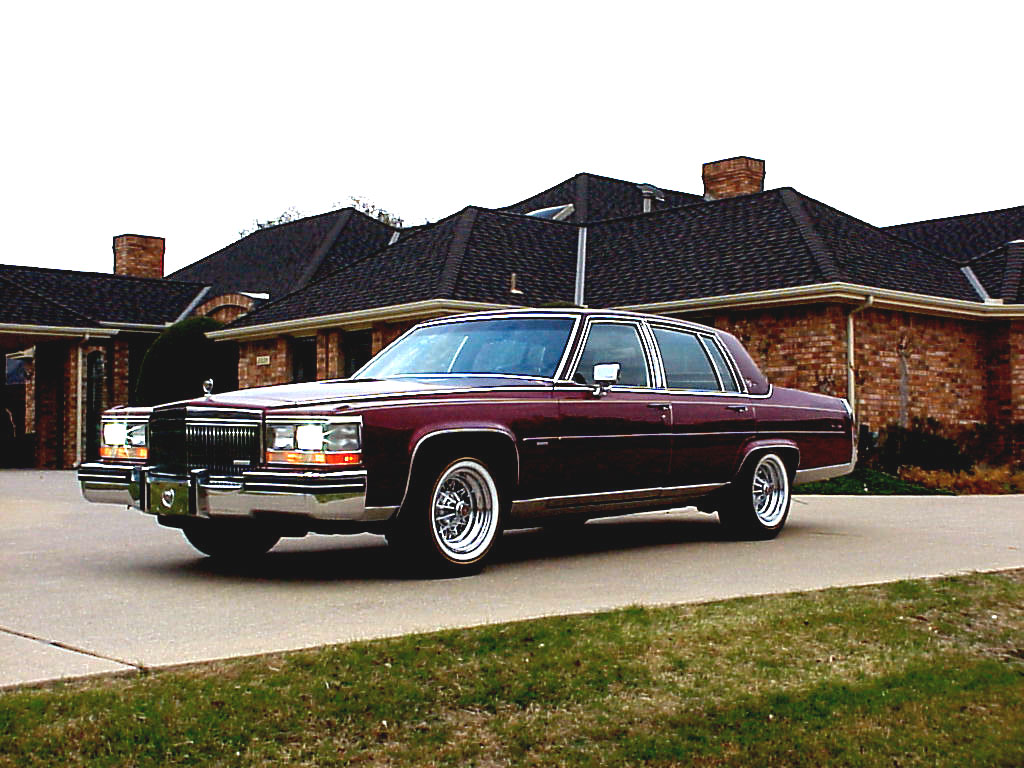 Click here for My ZR1 Home Page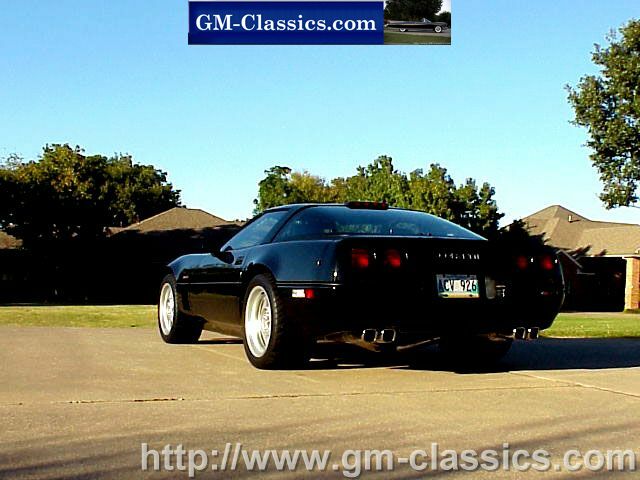 Click here for My Callaway Twin Turbo Home Page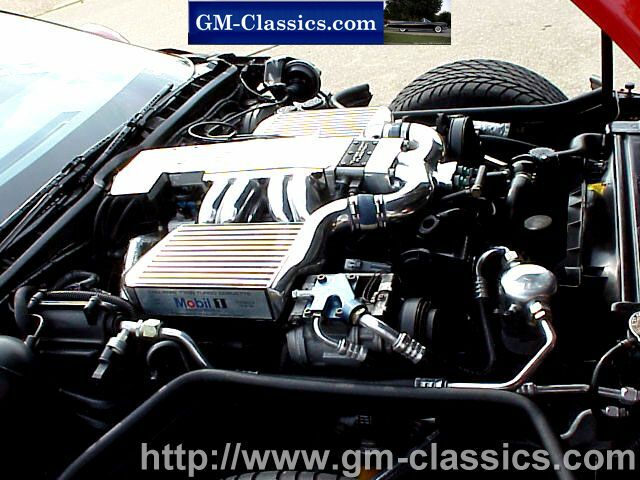 You can email me at Cadillacman@mcsmk8.com