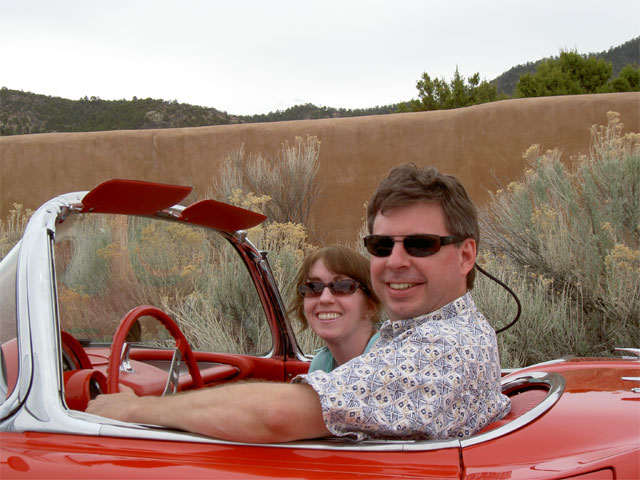 A bit about me and my automotive insanity.
As with many guys in this hobby, I started out young and was a tech for a while before finding a profession outside of busting knuckles. Through years of collecting, modifying, racing, restoring, rebuilding, wrenching, showing and wrenching, (yes I do a lot of wrenching) I consider myself earning the equivalent of a "PHD" from the school of hard knocks with cars. I learned the hard way what not to do and what to do. I have developed one of the most critical self trained eyes on earth when it comes to cars. I can spot trouble from 50 ft away, and know quality when I see it. I can attest that the best quality always comes in an original, unmodified and unpainted factory car, even though I tend to modify many of mine. You cannot beat a factory original car yet some restorations can get close in many aspects! I have learned a level of detail that would drive most people crazy, and feel my cars, and the cars I work on reflect this. Perfection is what I strive for, although it will never be archived to my level in a car that actually starts and drives on a road. What a dilemma I am in, I want perfection and I want to drive it... I'll let you know when I find it! I have also worked on many performance automotive projects from turbo charging, super charging, hi-compression, alternative fuels, and just about everyway you can do intake, compression, power and exhaust. The majority of my experience is with B/O/P and a lot of Cadillac and Chevy, but I have hands on with just about everything every put under a hood. Many of my projects are done with personal advice and influence from guys such as Reeves Callaway and the late John Lingenfelter. I am actually an engineer outside of cars, but with cars I am usually just near-an-engine. There is only one thing in life I can say I truly know better than anything, even over my profession, and that is cars! I can also attest that maintaining this many cars to a high level is not something to be envied. All money aside it's real hard work, so be careful what you wish for. In fact it makes my job look easy, but the knowledge, experience and people I have met through my life of messing with cars makes it all worthwhile. Sharing the cars online is a great thing too, as keeping these cars shut up in their environment, seen by only the people who visit the garage or shows the cars attend really leaves a lot of people out. I like to share these cars with the world as they mean nothing without someone appreciating them and it is my sincere hopes that you do!
Above are photos and each photo is a link to its respective car. I have about about 35 cars at any given time and spend tons of time seeking out the best examples of mega low mile museum level vintage cars to add to the collection. I buy my collector cars on condition first, not price... I pay up for the good stuff, and mediocrity is not tolerated here nor will you find anything that is of really a driver type car here. They are all collector level, investment cars unless otherwise noted. I turn away about 250 cars I look at hard for every one you see on my site. To even be one of those 250, the car has to be special to begin with. You can consider me a professional filter of the finest examples of these type cars known. I make that my duty and nothing you see here has come easy. Lots of work between the constant hunt and maintaining what is in captivity! I actually like the Cadillacs best of all, mainly due to my extensive experience with them, but have an open mind to all types of cars and own more non-Cadillac than Cadillacs. I have a few others that deserve some credit that are not pictured here and will get them here soon along with some updates on a few pictured here. Thanks for looking and feel free to email me with criticisms, questions or compliments, but most of all thanks for stopping by!
Some Personal Views;
Original Vs. Restored Old Vs. New. What cars to own? - Matt Garrett's Views - Click Here
Why Cadillacs? - Matt Garrett's Views - Click Here
Thank you for visiting;
214-878-3823
GM-Classics.com has no affiliation with the General Motors Corporation - This is a private car collection, not a dealership.